Today's trip report is by regular reader Eugene. If you would like to see your trip report published, please email [email protected]
My wife and I were meant to be flying to Los Angeles. However, due to the USA not being open for general travel from the UK we had to take a Future Travel Voucher (FTV). So we decided to replace that trip with 8 nights in Ibiza instead, which has been high on our hit list for a while now. We booked our flight and hotel separately. The hotel offered slightly better flexibility compared to a BA holiday where you have to pay your balance 3 weeks before you travel, whereas the hotel offered a 24-hour cancellation policy.
Entry Requirements
Spain, including the Balearic Islands, is on the Amber list for travel, but the FCDO does not advise against all but essential travel which means our usual insurance covers us so we were happy to go on this basis. I am double jabbed which means I can enter without testing. However, my wife has only had one jab which meant we needed to book her in for a PCR test within 72 hours of travel.
We chose Express Test at Heathrow Terminal 4 drive through which we have used several times before and they have always been very reliable (well after their first few months which didn't start well). Test was taken at 5pm and a negative result was sent to her inbox at 2pm the next day.
We submitted all of our paperwork to BA straight away however they didn't verify it in time so we couldn't check-in online. Other than testing we had to complete Spain's Passenger Locator Form. Slightly better than the UK one, but not by a huge distance. Once completed you are sent a QR code which you will need when you check-in and arrive in Spain. I would advise you print these as it definitely saved time, instead of showing the QR code on your phone which seemed to slow the queue down.
Check-in & Security
We only live 30 minutes from Heathrow so decided to park at T5 short stay car park as the price was the same as a taxi but with a lot more convenience.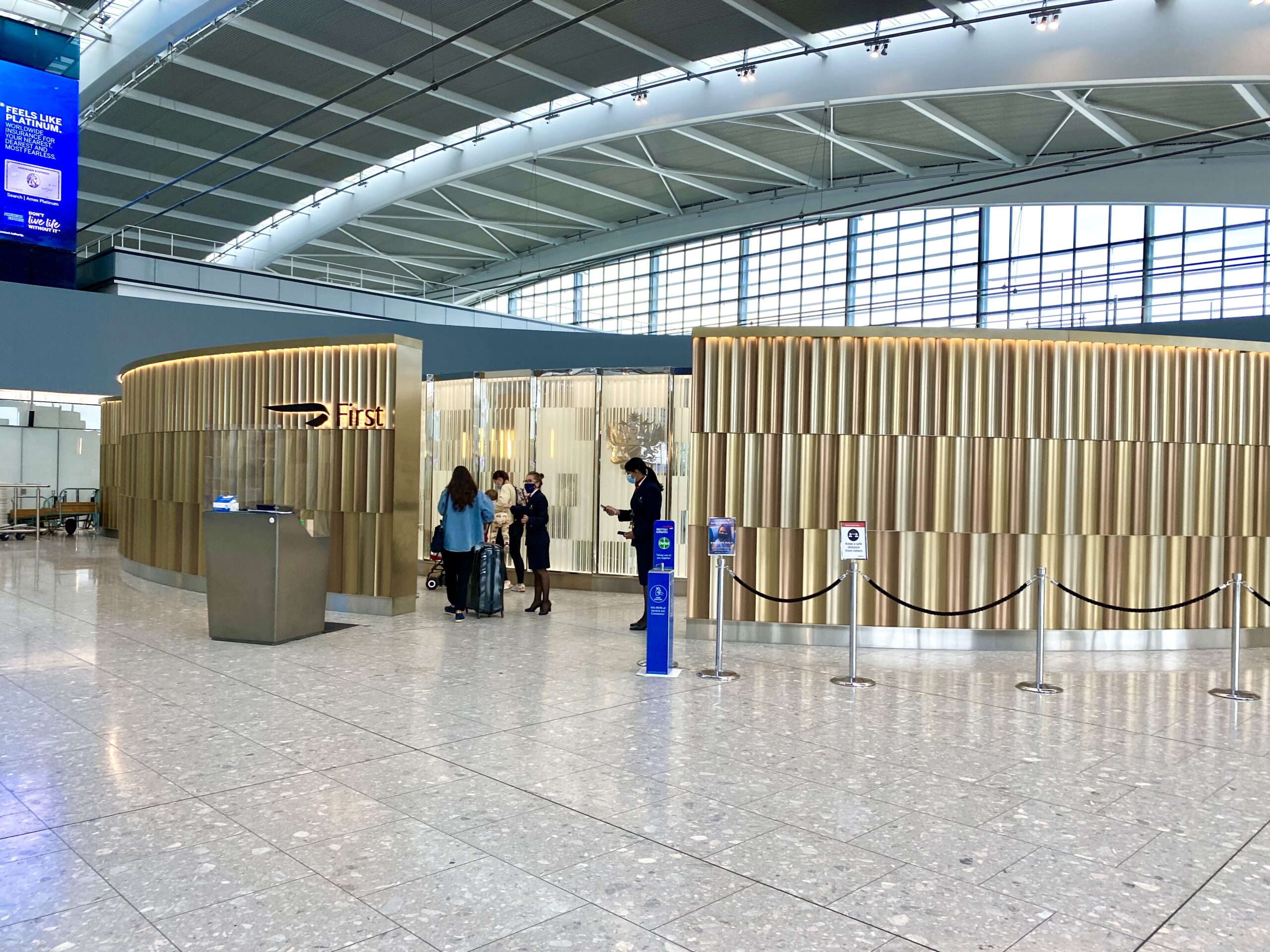 As a Gold Card holder, we used the First Wing. It seemed pretty busy but without too much of a queue. Maybe 1 minute or so before we were called to a desk. Almost all desks were occupied by agents so I'm guessing they were operating at high capacity that morning. Our agent was very friendly and made a few jokes which was a nice start. More times than not, agents aren't very chatty and seem bored, but this agent was great. A quick check of our printed paperwork and we were on our way to security.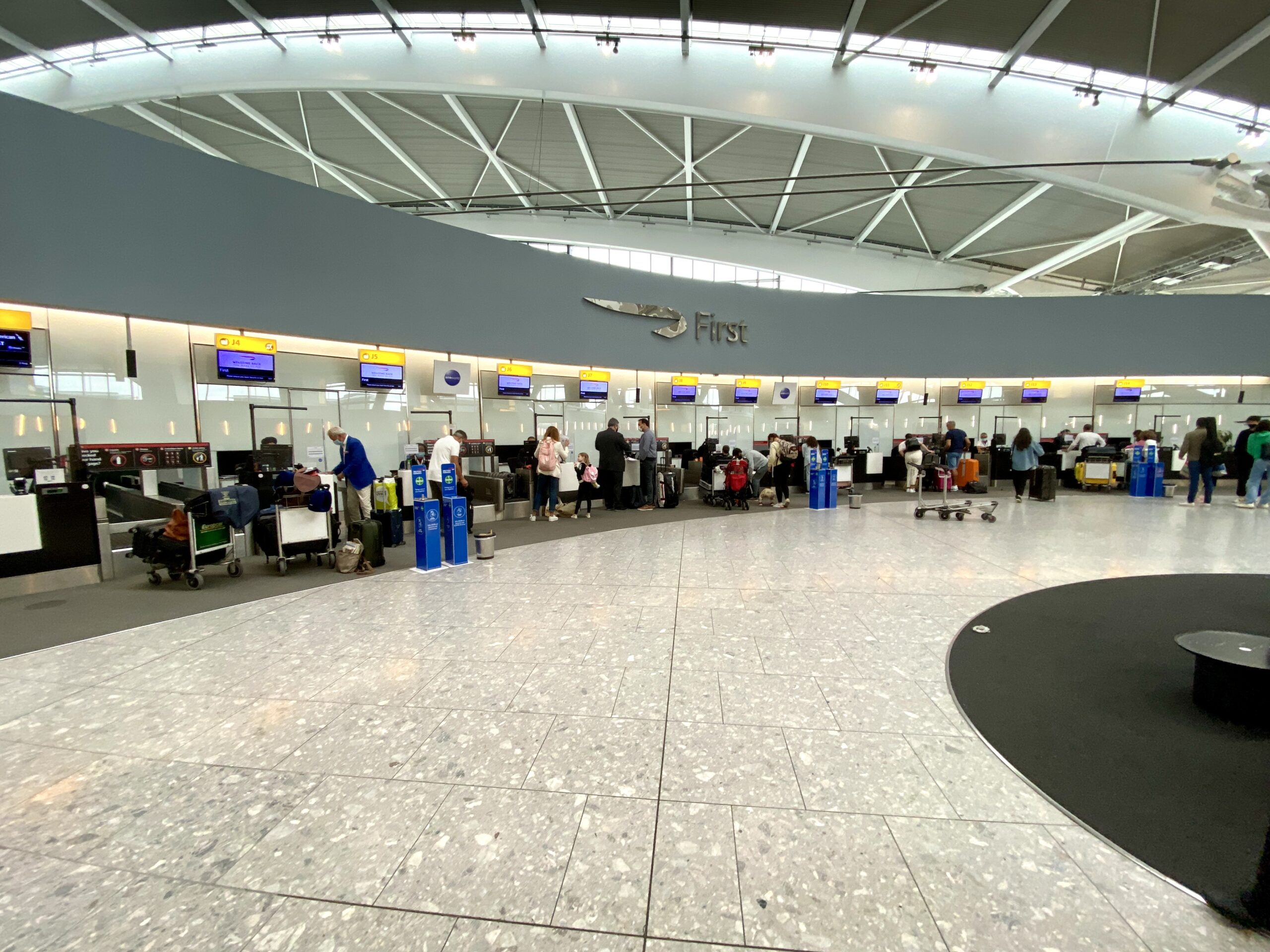 Unfortunately, they only had one lane of security open which meant about a 10-minute wait. The queue went all the way to the gates to get into security and with all the gates still open it was a bit of a mess with people going through every gate but not having anywhere to queue.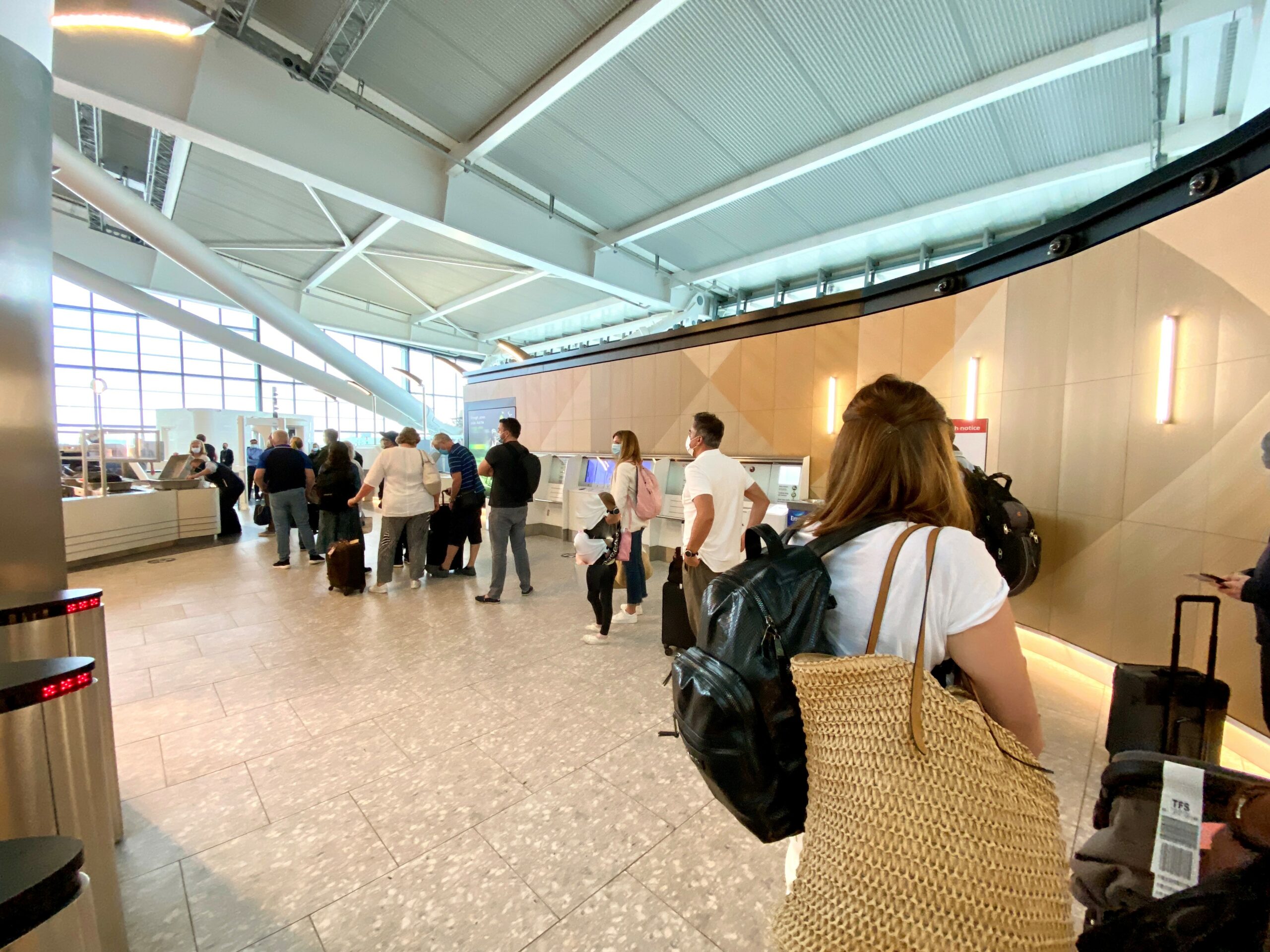 The First Lounge
The lounge was fairly busy but not as busy as I was expecting given the queue for security. Within a minute we were sat in seats we were very happy with. I'm personally a big fan of the QR code ordering system and am hoping that this becomes a permanent feature. The service for us, has always been quick and friendly.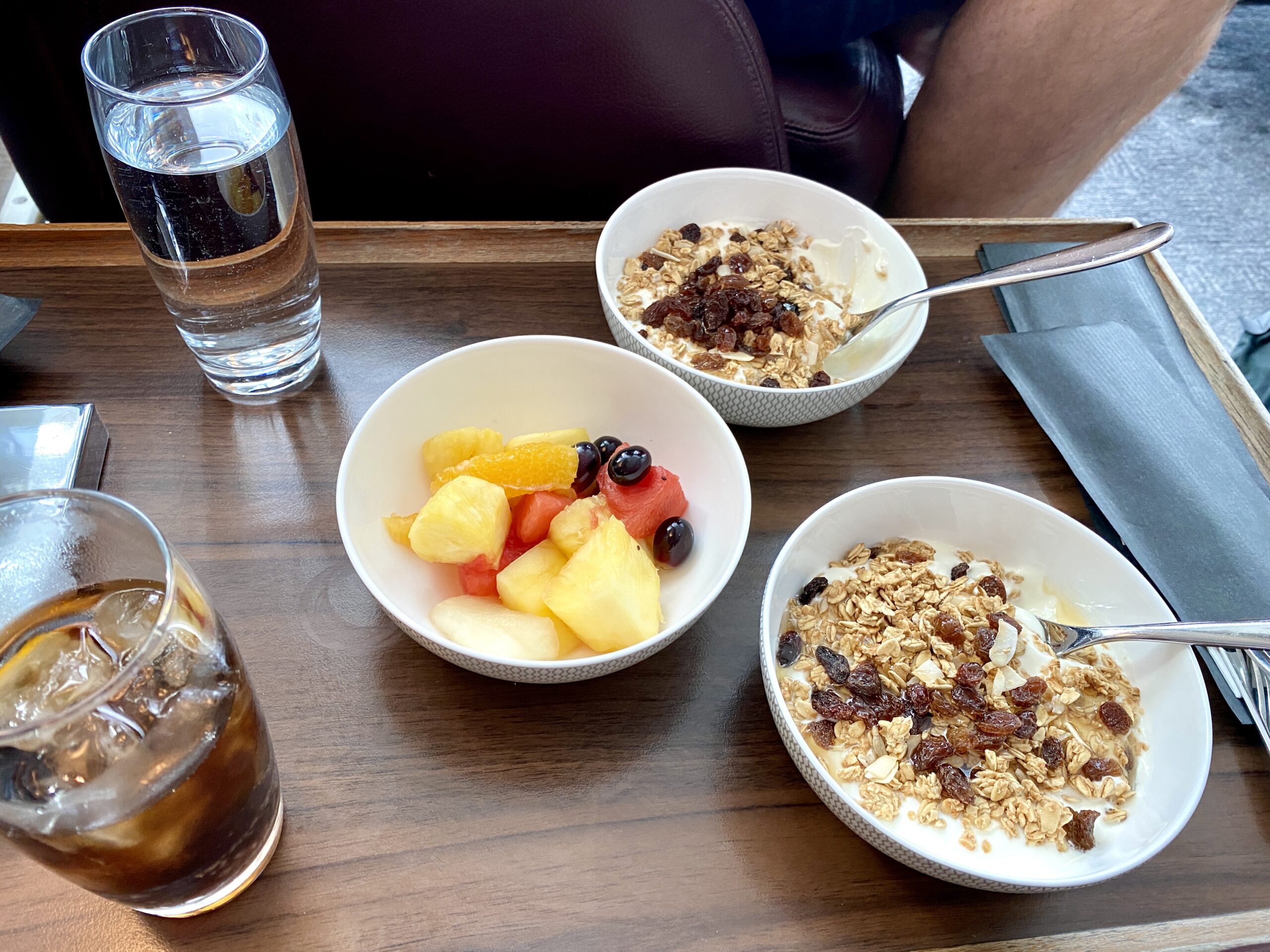 It was mid-morning by this point and we had already had a small breakfast at home, so both opted for the Greek Yoghurt with almond granola, raisins and honey which was very satisfying. Plus, of course, a Croissant and a pain-au-chocolat to share. A simple breakfast, but absolutely no complaints here. After a good check-in and lounge experience, we were really excited about the flight. Would it be a full house?
Boarding
We boarded from gate A22 which is nice and convenient for the First Lounge as it's pretty much underneath it. Before the gate was shown we left to buy some sunglasses where we noticed it was the busiest we have seen Terminal 5 since the Pandemic started (we've taken 7 outbound flights since July 2021).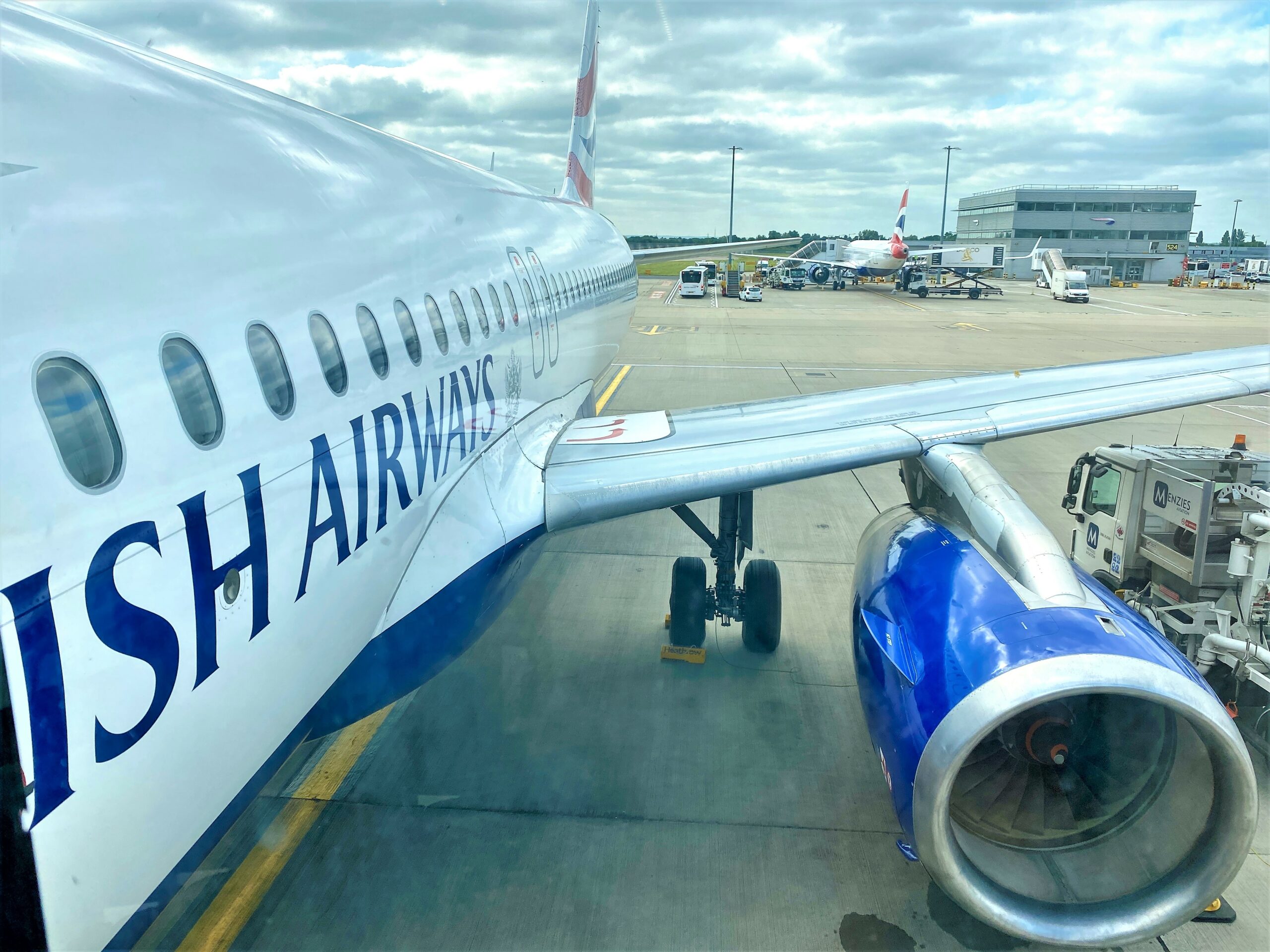 We got to the gate within 10 minutes of it being displayed and they were already on Group 7 and all other passengers. Given it was a totally full flight, I was surprised we were beaten by so many passengers or so we thought. We boarded with no issues to a pretty empty plane!!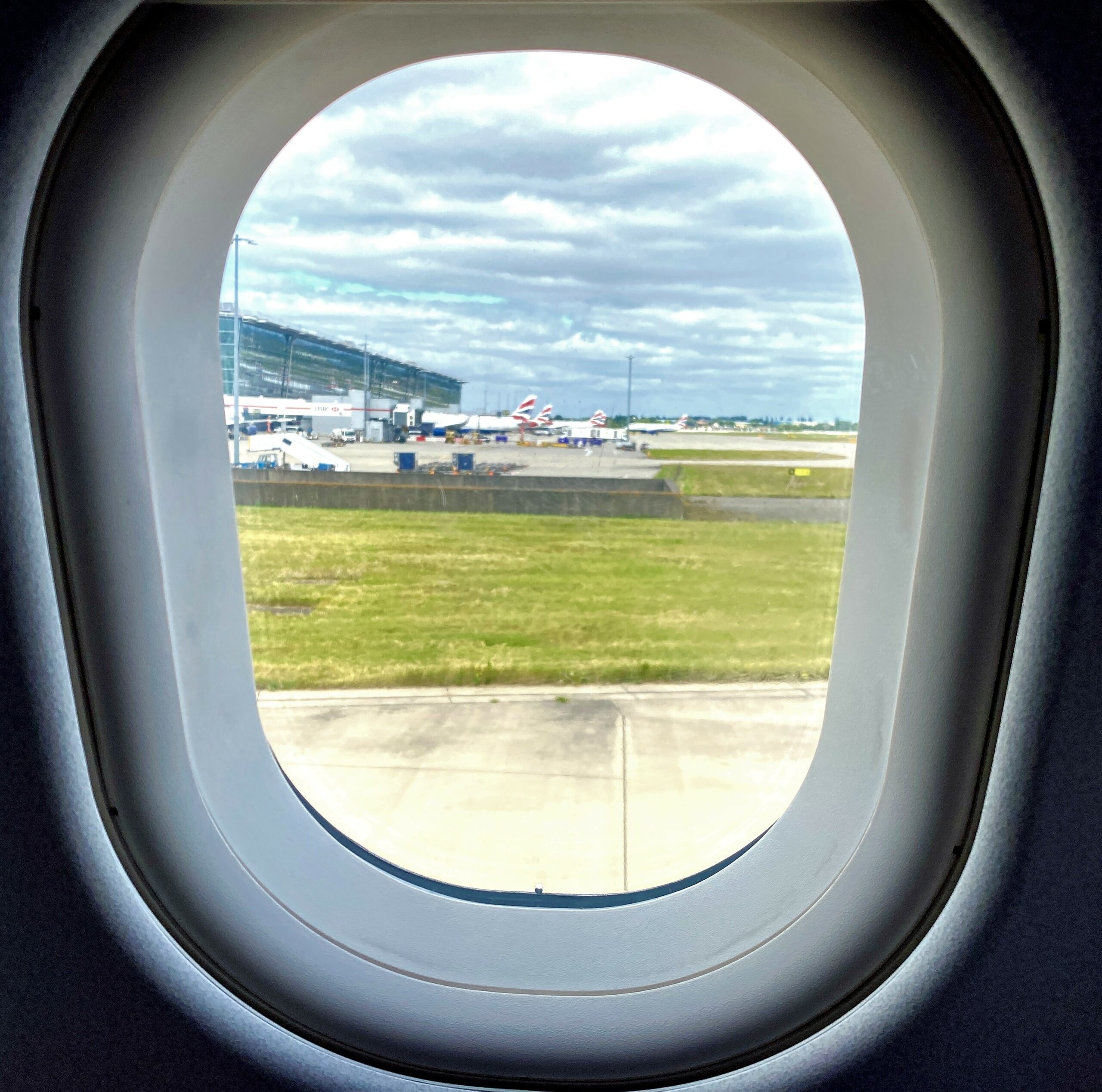 I think they must have started boarding the flight without announcing the gate number first, therefore, many people showed up sometime after boarding had started. I have to say it felt like a really relaxed way to board with no queuing or bun fights for the Group 1 call.
Flight

We were sat in Club Europe row 3, seats d and f. Once everyone had boarded, we were rapidly pushed back and took off right on time!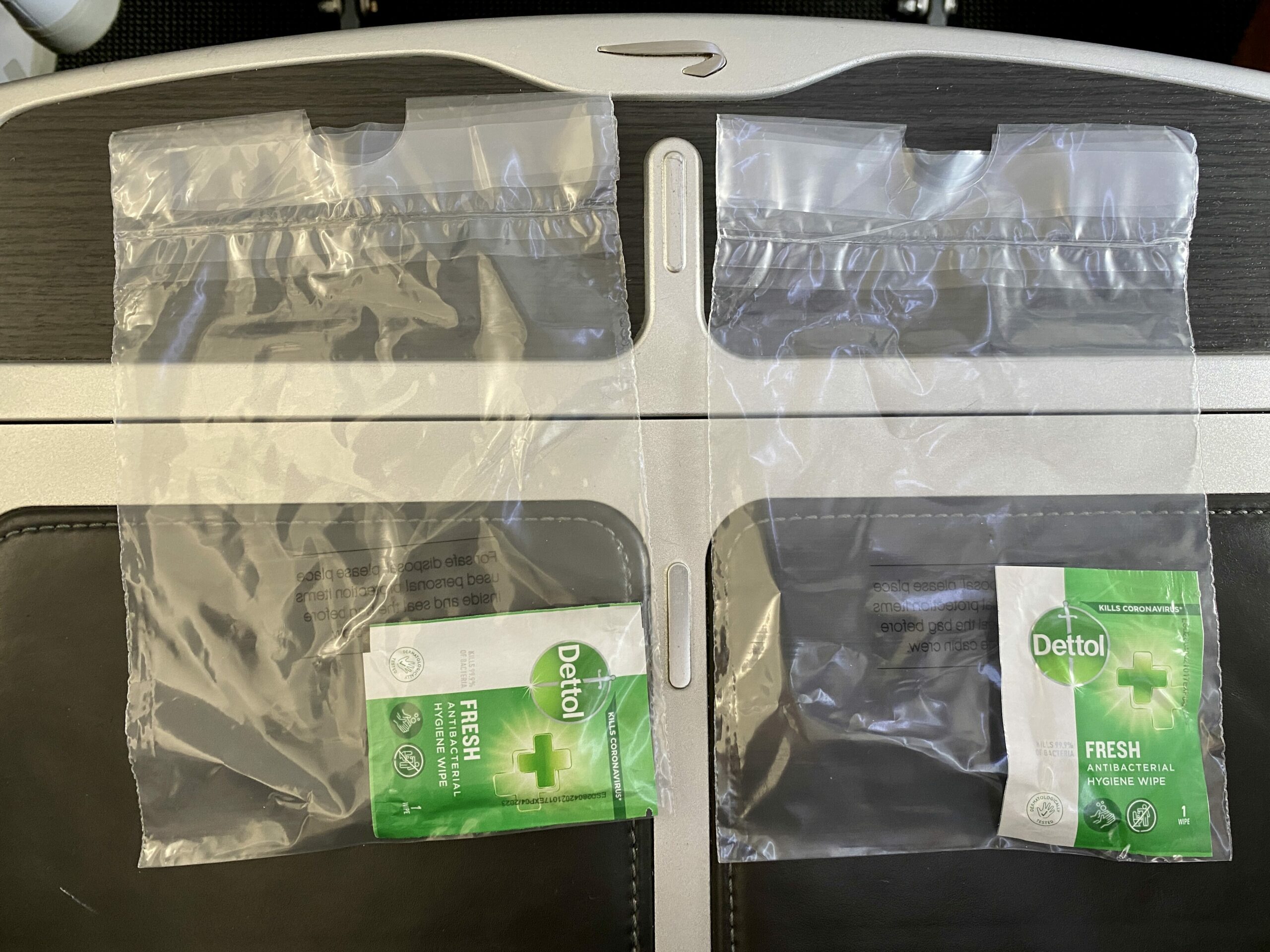 Before we knew it, drinks orders were being taken, which is great because on our last flight they insisted on serving food before doing the first drinks service and we were all waiting 20 minutes after we received our food for drinks, which is a small thing that frustrates me hugely.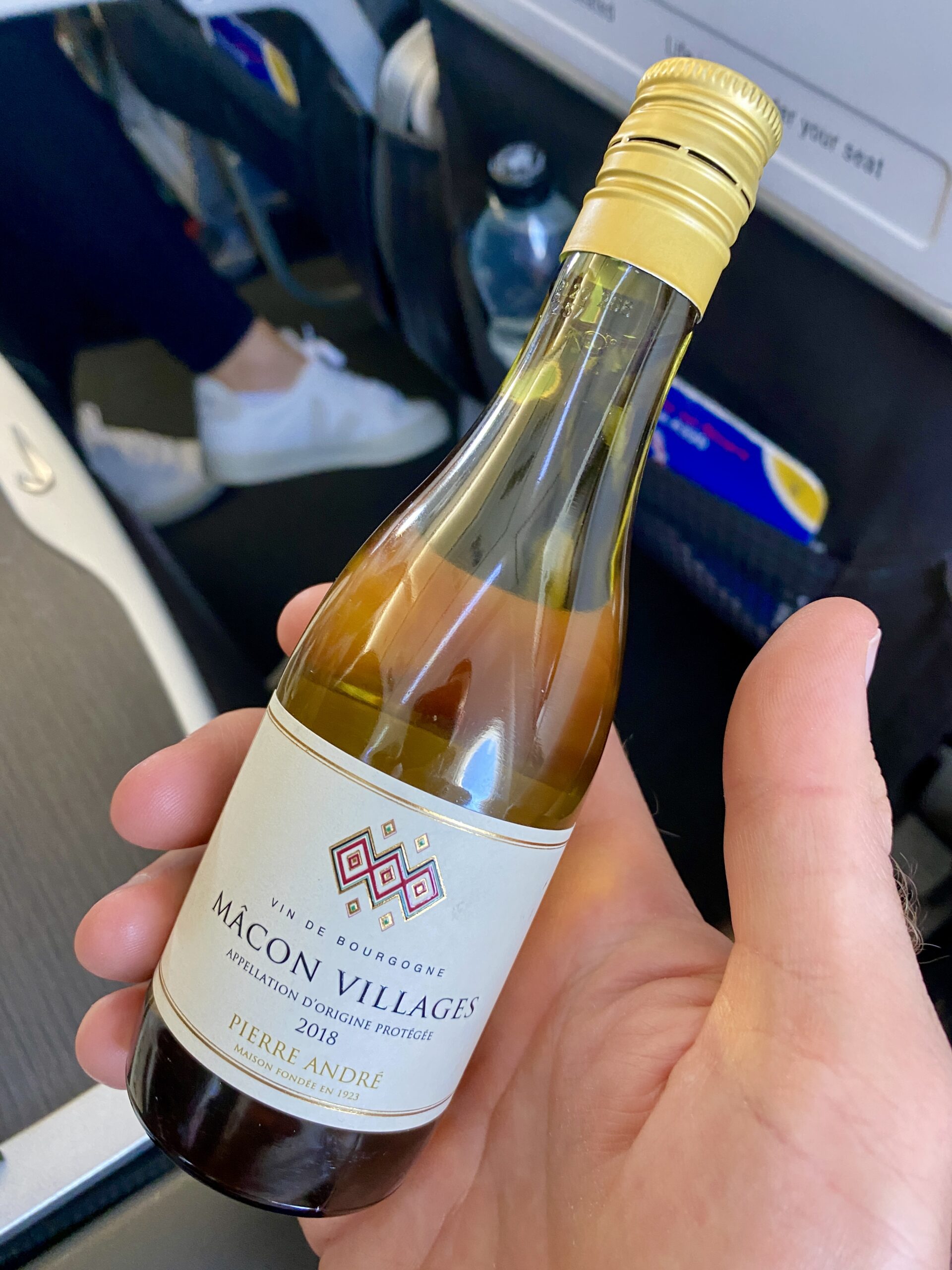 I opted for a white wine and the options were either a Sauvignon blanc or a Burgundy white. I chose the latter which is the better of the two in my opinion. The crew were super friendly and met both my wife and I by name which is a really nice touch.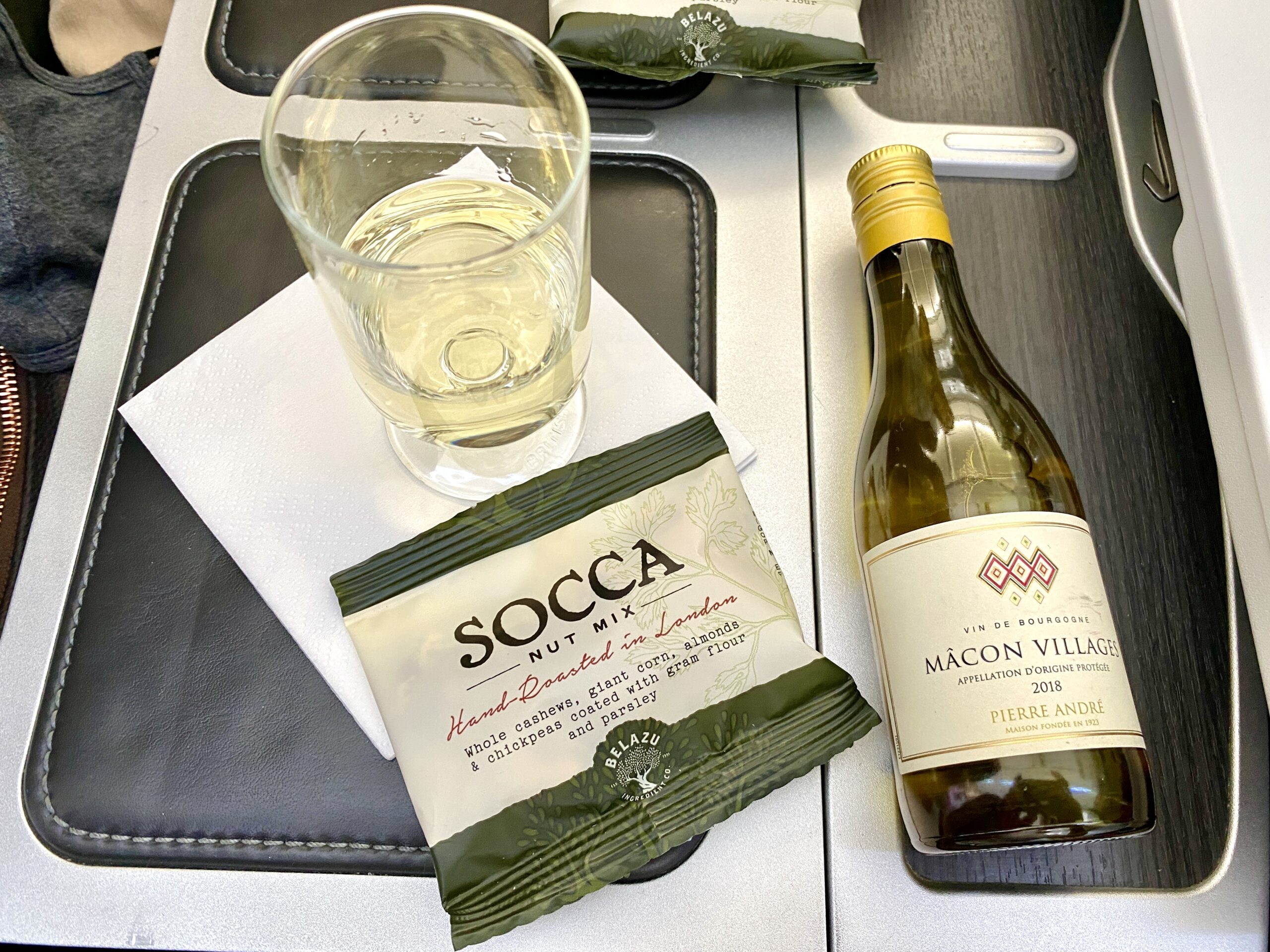 Every time we ordered a drink, they gave us two of everything, the cynic in me presumes this was so the crew have to return to each passenger less, however, I certainly wouldn't complain about it!
For the very first time on a flight, we were asked "are you joining us for lunch today?" which took me back a little bit on reflection I quite like it. It's only a few words but seemed a nice touch to make Club Europe seem a little more special.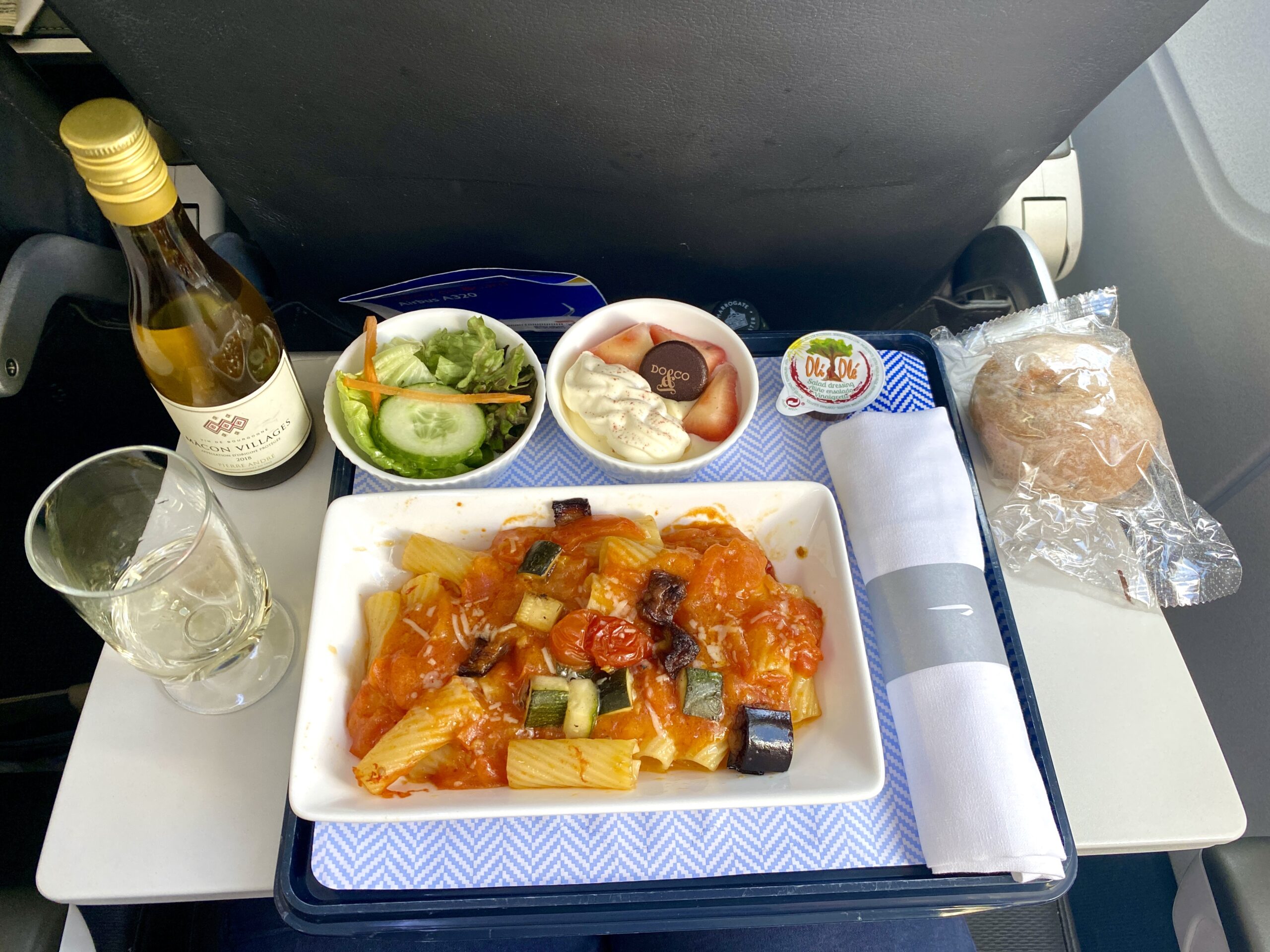 We were indeed 'joining for lunch' and were offered either sausage and mash with gravy and runner beans, Quinoa salad with feta, beetroot and cucumber or our chosen option Rigatoni pasta with salsa. It came with the usual side salad, bread roll, and Eton Mess.
We both really enjoyed this dish and finished every little bit. Portion size was pretty perfect for us too. As for the Eaton Mess, we didn't hold much hope based on the look but it was actually ok. There was a strawberry coulis on the bottom which definitely helped.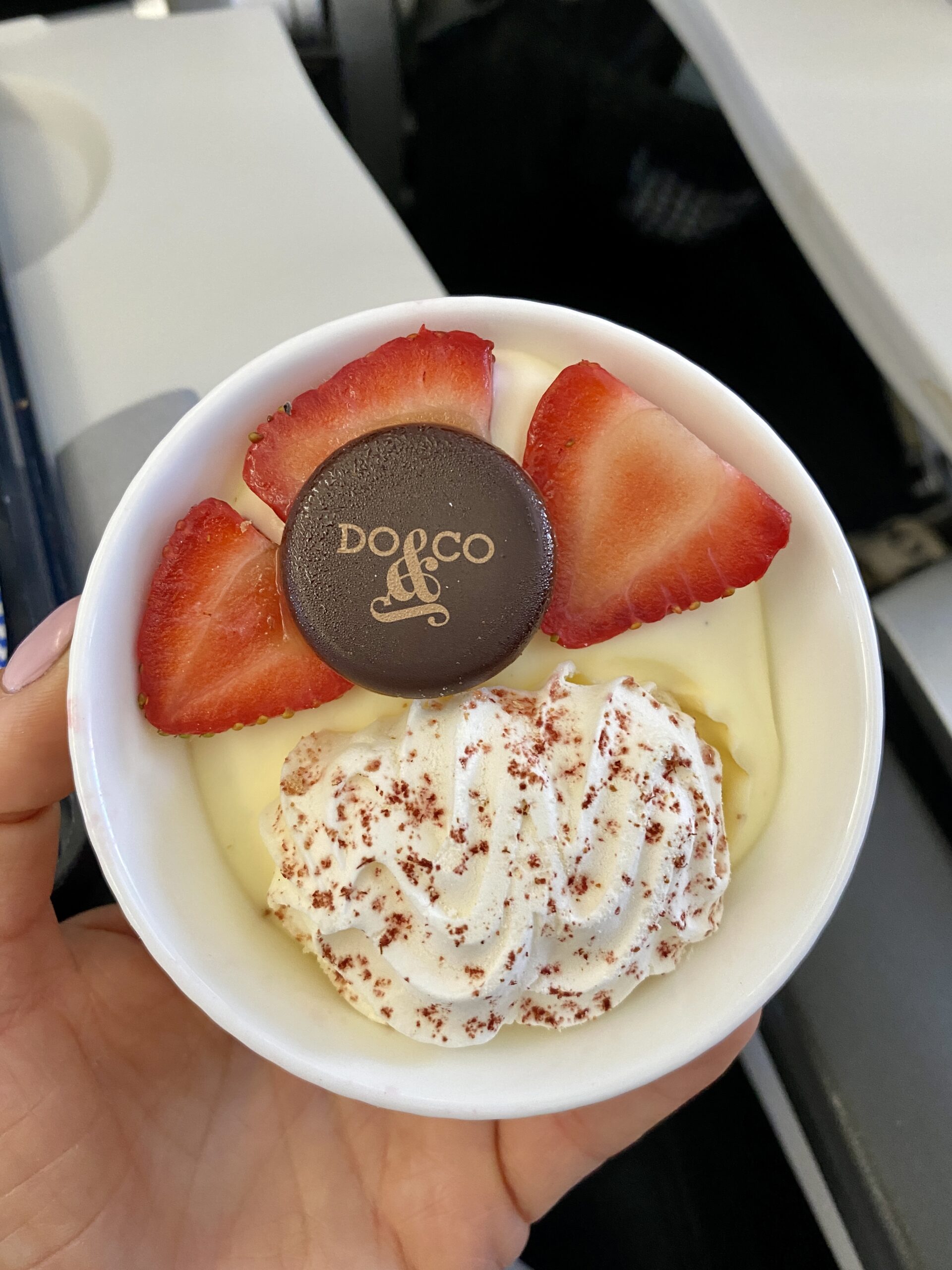 Drinks, drinks,and more drinks. We must have been offered a round of drinks on at least 4 occasions. The 4 crew who were serving a capacity 12 rows of club Europe were so friendly and attentive, we honestly felt spoilt.
Whilst waiting in the galley for the toilet I spoke to the lead crew member and thanked him for his great service and he said he was a little nervous as it was his first flight back. He usually does crew training in head office, which explains why he was so polished. Before I had spoken to him, he even personally updated us with how long we had to go before landing without us asking.
One thing we noticed is that almost nobody wore a face mask for the duration of the entire flight and this wasn't enforced by the crew either.
After a very successful, smooth flight we landed 20 minutes early!
Arrival
We were updated that the outside temperature was a nice and sunny 29 degrees.
We departed by row number and being in row 3 meant we were one of the first to be allowed to leave the plane.
A short walk and we were nearing an empty immigration area. Before we got there though, there was a pop-up table where they were checking our QR codes. As mentioned earlier those who were showing on their phone had to wait a good few minutes extra so having everything printed was definitely easier and quicker. (Michele- they have similar in Majorca too)
After this, we were straight through security and onto the baggage hall. This was the only bit that left a bad taste on such a great flight. It took about 30 minutes for our bags to come out. With 9 belts, only one other was in use, so it didn't seem busy enough to justify the delay with baggage.
Conclusion
Overall, this was one of the best pre and post-pandemic flights we have had with British Airways. Almost every member of staff we encountered was friendly and attentive. We couldn't have asked for more from BA. I hope the return flight is just as good. It's a shame they don't have this consistency across the board. This crew were a great asset to BA.
Other
We purchased 4 Apple AirTag's for £99 to use in our suitcases and we wanted to trial them with this flight. We simply registered one for each of our main checked suitcases and tracked them. No subscription needed. You can also buy a single one for £29.
As you can see, it very accurately shows that the bag was at gate A22, which was our gate at the time of boarding. It was so close to me that it thought it was with me. Then you can see as we taxi the bag is moving along with us (before I popped my phone into flight mode). For £99 for 4 tags it really is incredibly accurate and a great way to track your luggage if you sometimes get nervous that it might go missing. These are roughly the size of a thicker £2 coin so nice and easy to hide.