Over the next few days, we will be running a series of articles on reader's trip reports. Today's article, Lufthansa A350 business class, is by regular contributor reader Howard. If you would like to share your trip report, please email [email protected]
Since my last trip to Washington DC in January this year, where I stayed just 1 hour, on this trip I was allowed an overnight stay!
In January 2021 I flew directly with BA, but this time the route was via Frankfurt with Lufthansa on each of the legs Heathrow-Frankfurt, Frankfurt-Washington, and return.
The Heathrow-Frankfurt Airbus (Neo) was jam-packed but I was in my overnight hotel (Hilton Garden Inn) within 40 minutes of landing.
The Senator lounge is now open in Frankfurt serving a small buffet selection. A few weeks earlier even that was not on offer, so an improvement.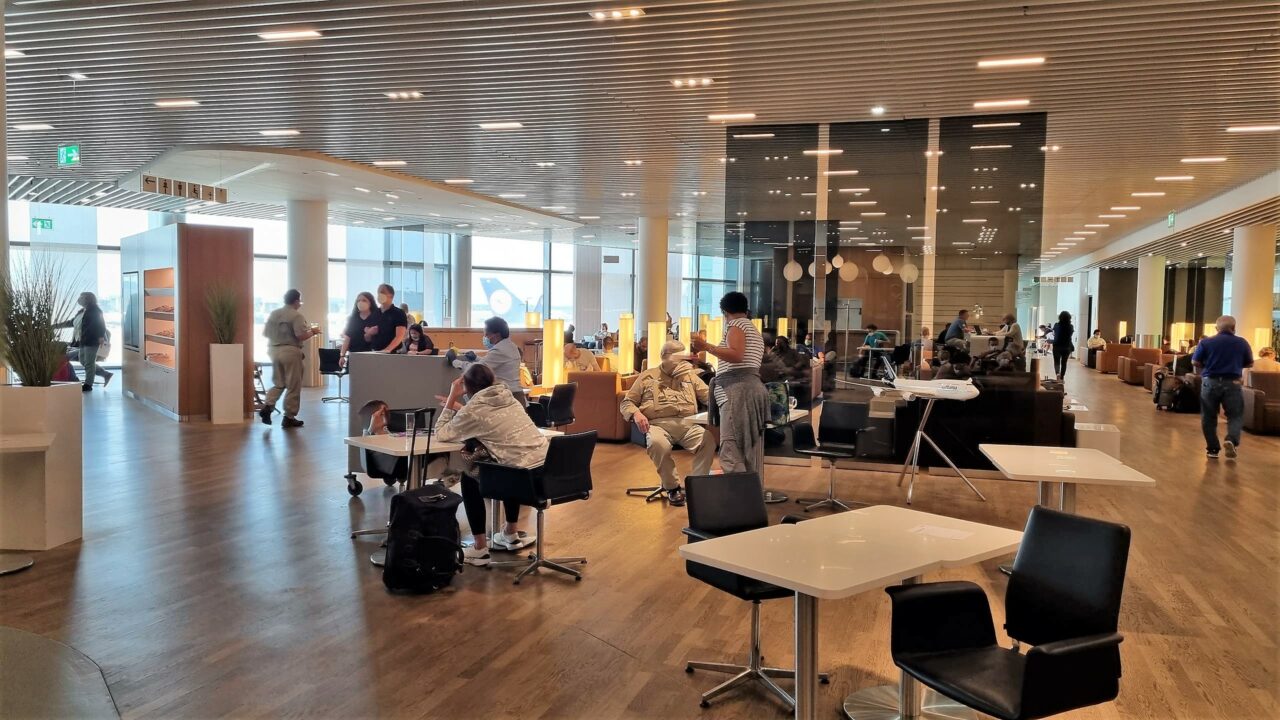 The Frankfurt-Washington leg was OK, but comfort onboard Lufthansa's A350 is nowhere as good as Virgin or BA. The business class seats incline towards each other, so one has to consciously remember not to play footsie with your neighbour! The vertical bed is also quite narrow and not very comfortable.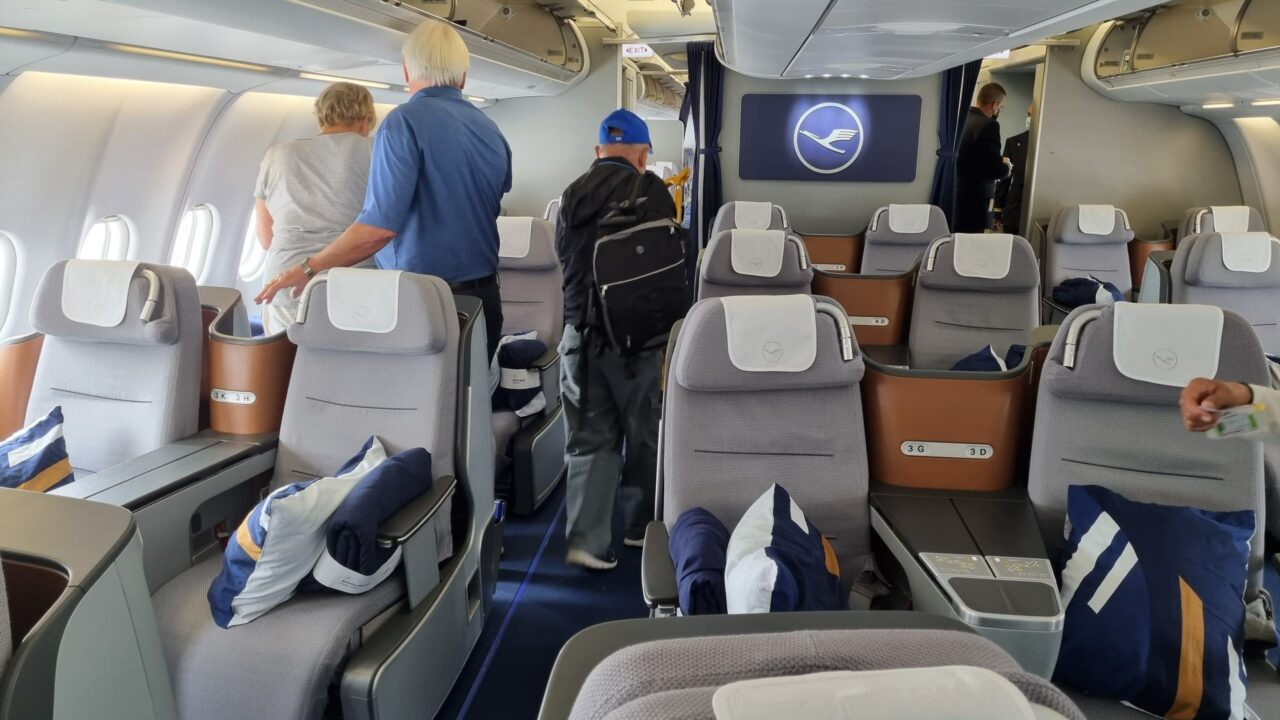 On arrival the quaint bus that connects the gate with the main terminal trundled off, full as you can see. Most passengers were returning Americans since the majority of Europe and the UK can't enter the US without special permission.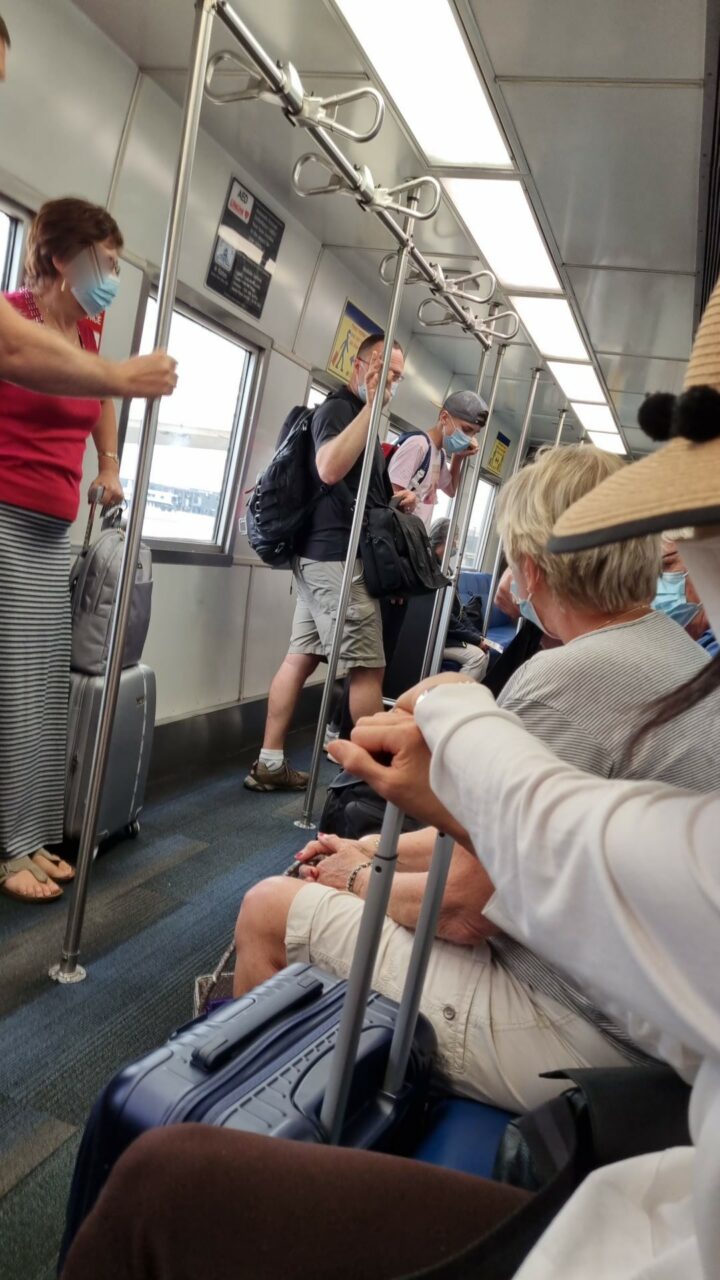 Through immigration, dropped my consignment off and to the Omni Shoreham Hotel. A 1930's hotel with a big history – the Beatles stayed here; many presidents had their inaugural balls there etc.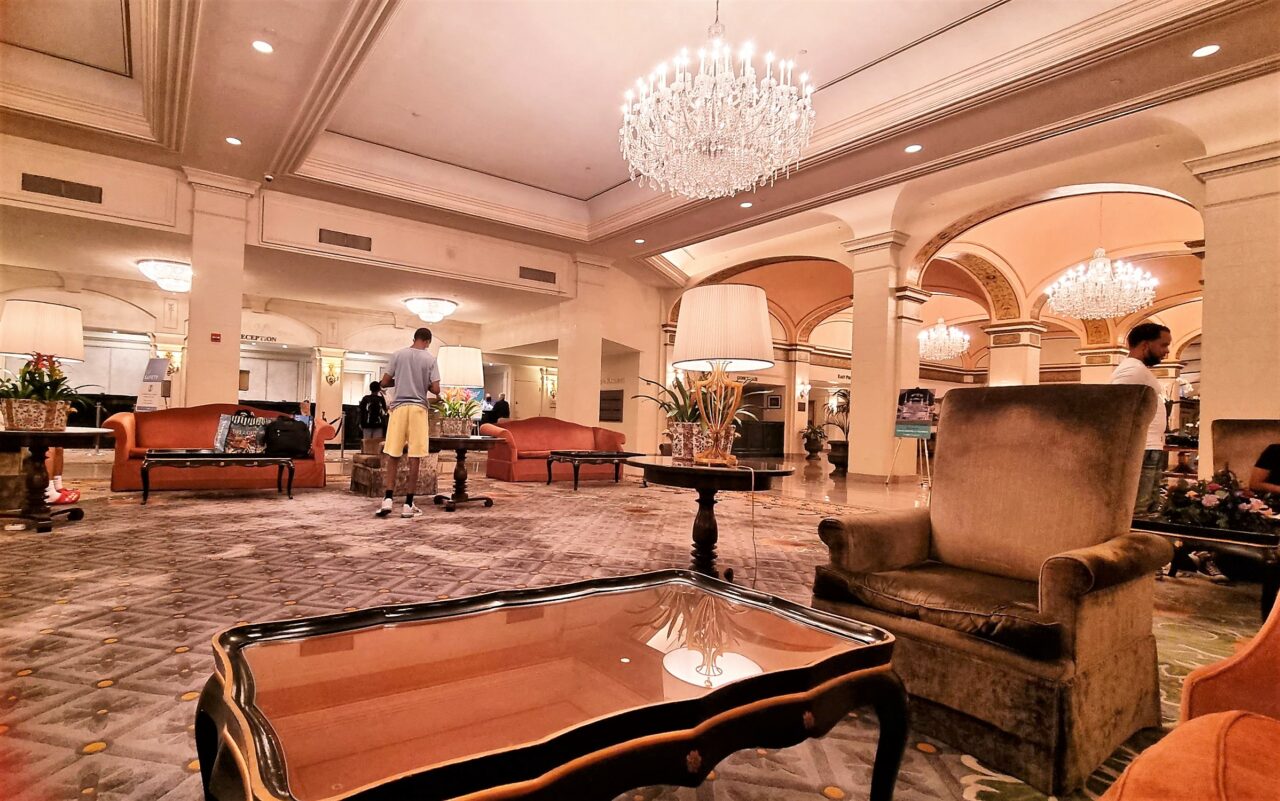 It's fine but just a bit scary – reminds me of the Overlook in "The Shining".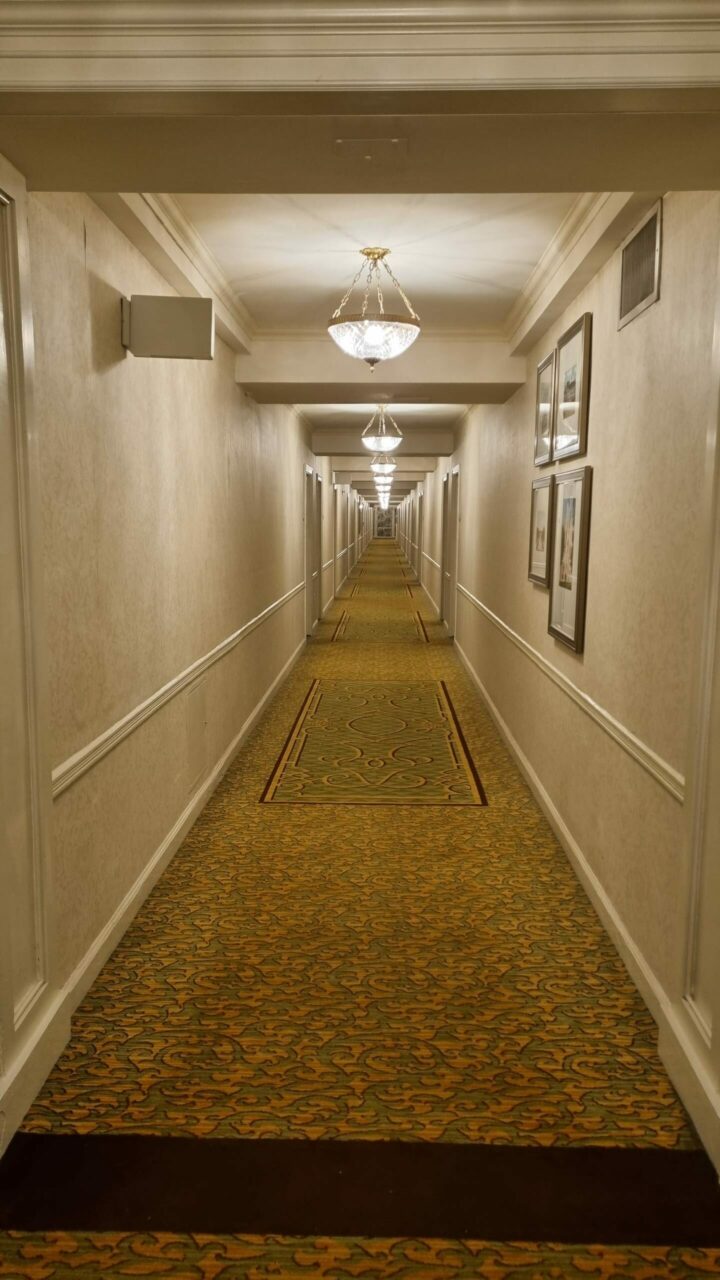 Back at Washington airport the next afternoon the Lufthansa lounge was quite sparse with refreshments, but at least you are able to board direct from the lounge.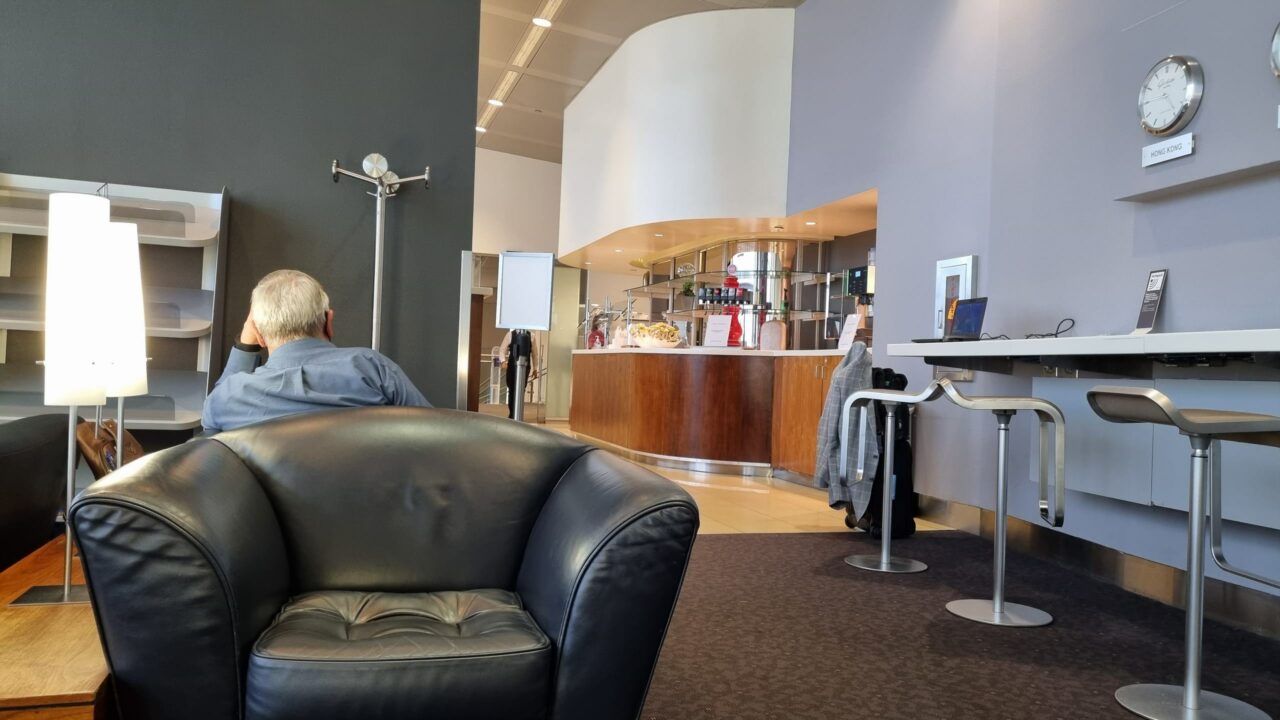 I had a few hours wait in Frankfurt before the full flight back to London.
Nice to see the e-gates working at T2 which meant I was through immigration and customs in about 20 minutes.
Like our Lufthansa A350 business class review? You can read more flight reviews here.