Today's reader review, St Lucia in BA Club World First review, is from Simon.
Flights
After visiting Barbados– and horrified that we would be both back to work very soon, we managed to grab two bargain Club World flights to St Lucia in the last week of September. We upgraded with Avios 10,000 each and paid £900 return.
This was the first time I have ever experienced 'FLUB'- flying First but Club World service!! The First cabin was blocked out the week we booked but having used Expertflyer seat alert I managed to snag us 2A & E. The plane scheduled to take us was a 777 with old Club (ying-yang) so we were really looking forward to the flight from Gatwick.
Flight to St Lucia
Gatwick North was surprisingly still very quiet. The only other BA flight to Antigua had left at 10 am when we checked in. There were no queues and after the document checks, we were on our way through Fasttrack to the Aspire Lounge. The Lounge was very busy. I appreciate that it is now choice to wear a mask- but I follow the advice that they should be worn in crowded spaces. The Aspire was very crowded!! The food offer was not appealing- and unlike the lounges at Heathrow where you order by app and drinks and food are delivered to the table, here you joined the queue at the bar! Not a great visit.
The B777 (G-VIIY/ BA2159) was showing its age! Boarding was swift- group boarding was back so we were the first on. Champagne was offered pre-take off.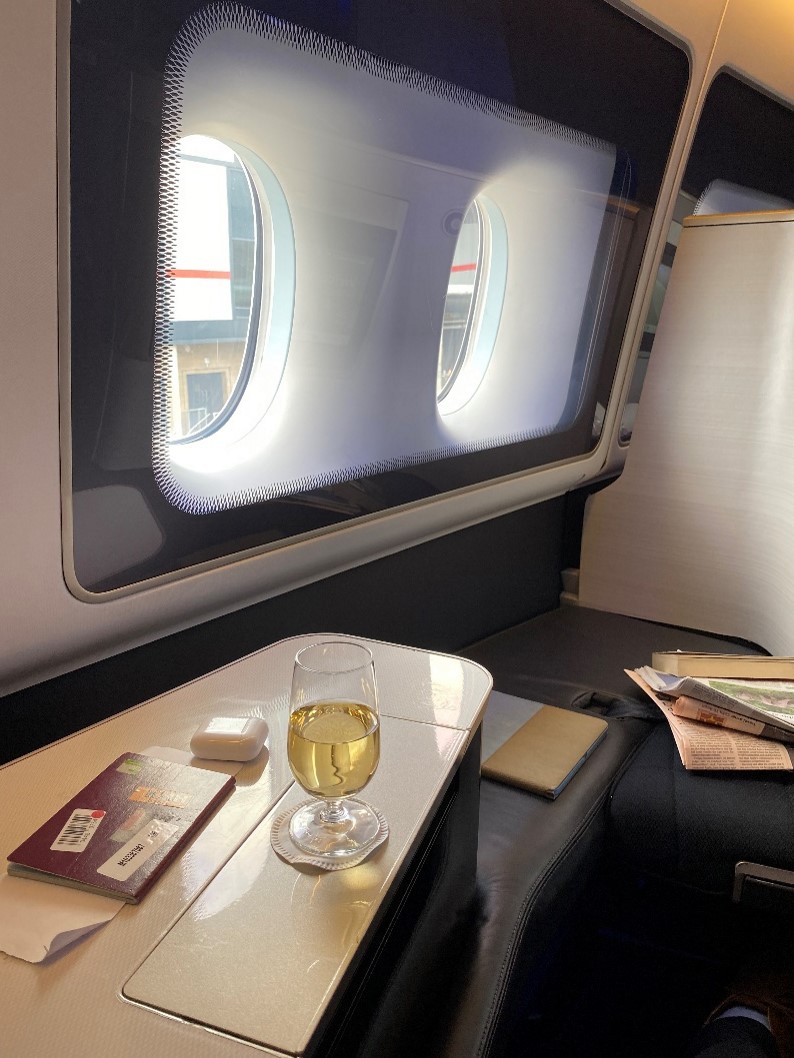 Whilst it was great to be seated in BA Club World First the general condition of the seat and cabin was clean, but looked grubby. Lots of scuffed sides and threadbare carpets. Despite this, the space was welcome, and the cabin was very quiet with 10 passengers. Club /Premium economy was full and 70% full in World Traveller.
I'm convinced the crew was from Heathrow originally. (note they are all one fleet now) Their professionalism was very business-like, but extremely friendly – as it should be for a holiday destination. Drinks were free-flowing, and the food was good – the roast beef is back! I'm still not sure why they serve everything at once on one tray – but because of Covid inconsistencies are now a part of our daily life! Overall this was a great flight- made special with the seats in 'FLUB' and a great BA crew.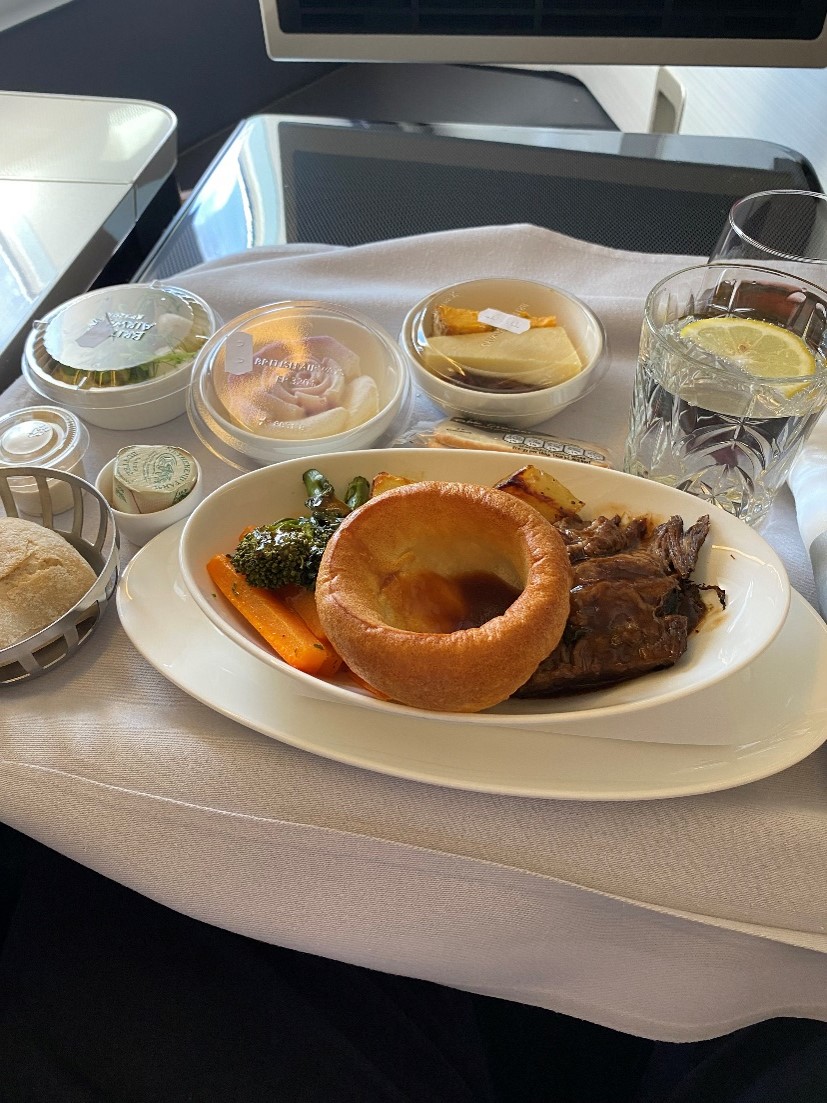 Arrival at Hewanorra International Airport, St Lucia
I've posted before on 'TLFL' that my recommendation for arriving at any Caribbean airport is to avail yourself of an arrival concierge. Sure enough, this was another great move by me (much to the other half's relief!!) £60 each with Island Transfers allowed us to skip the massive health check and immigration queues. From plane to kerbside took 15 minutes!
There were only 2 people doing health checks for a very full 777 and a recently arrived JetBlue before us. My other tip – print all documents off – it speeds everything up even more
Hotels in St Lucia
Anse Chastanet
Having visited St Lucia 14 years before we were looking forward to our second visit. But we broke one of our 'golden' travel rules, never visit the same hotel twice. Just over a decade ago on our first visit to Anse Chastanet we were blown away by the location, hotel, food, and service. The view from our room to the Pitons was still simply breath-taking (see feature photo) We were in a Premium room as we received an upgrade as returning guests, but the hotel seemed much more worn and not as cared for as when we first visited. The staff were not as friendly either, years ago we enjoyed many evening drinks with them and the occasional limbo dance – not this time.
The hotel was much busier too – in previous years the big group of tourists visiting the island was the Brits. There are now many more daily flights from the US- and the island now seems like to be a preferred destination for the Americans. The beach was still beautiful though….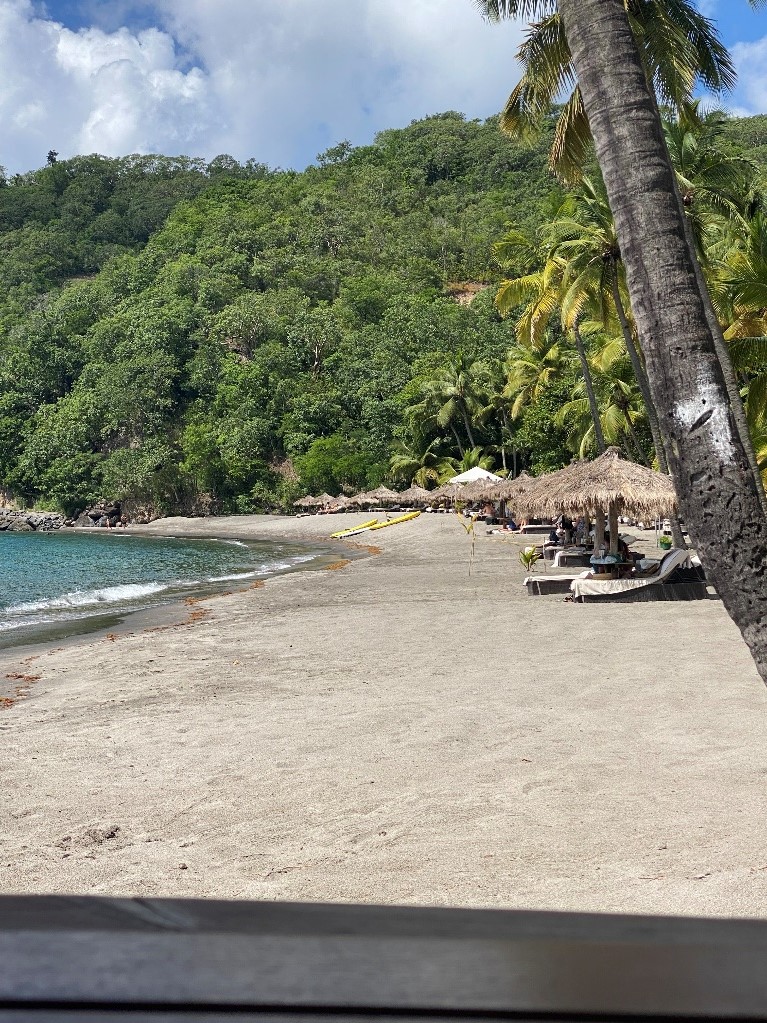 You can book Anse Chastanet through Our Luxury Travel Agent Partners GTC and receive the following free benefits:
100 USD resort credit (Exclusions apply)
Complimentary full breakfast for two daily
Property will offer early check-in and late checkout upon availability
Property will offer upgrade at time of check-in – subject to availability (Exclusions apply)
Basic Wi-Fi
Cap Maison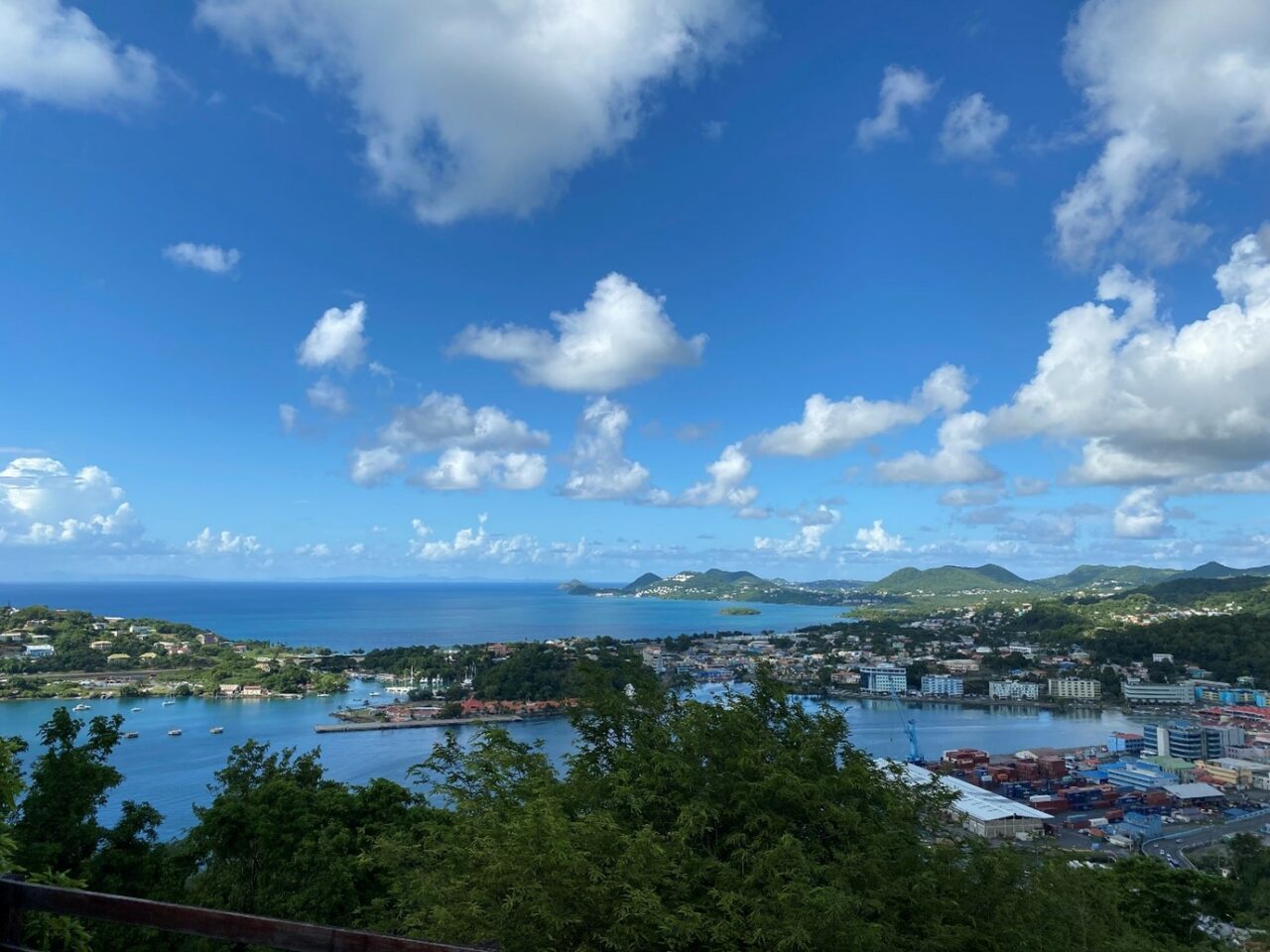 Our next hotel did not disappoint… Cap Maison in the north of the island on the exclusive Cap Estate is at the top end of five star! We spoiled ourselves by getting a speedboat from Anse Chastanet to Rodney Bay (the credit card took a bit of a dint!) but it was worth it. We cruised up the east coast with Piton beers in hand, touring Marigot Bay and Castries Harbour. This was a very special way to transfer taking us about an hour and 20 minutes. St. Lucia is very different from its neighbours- lots of windy roads with hairpin switchbacks, and single lanes zigzagging across the island meaning road transfers can be slow.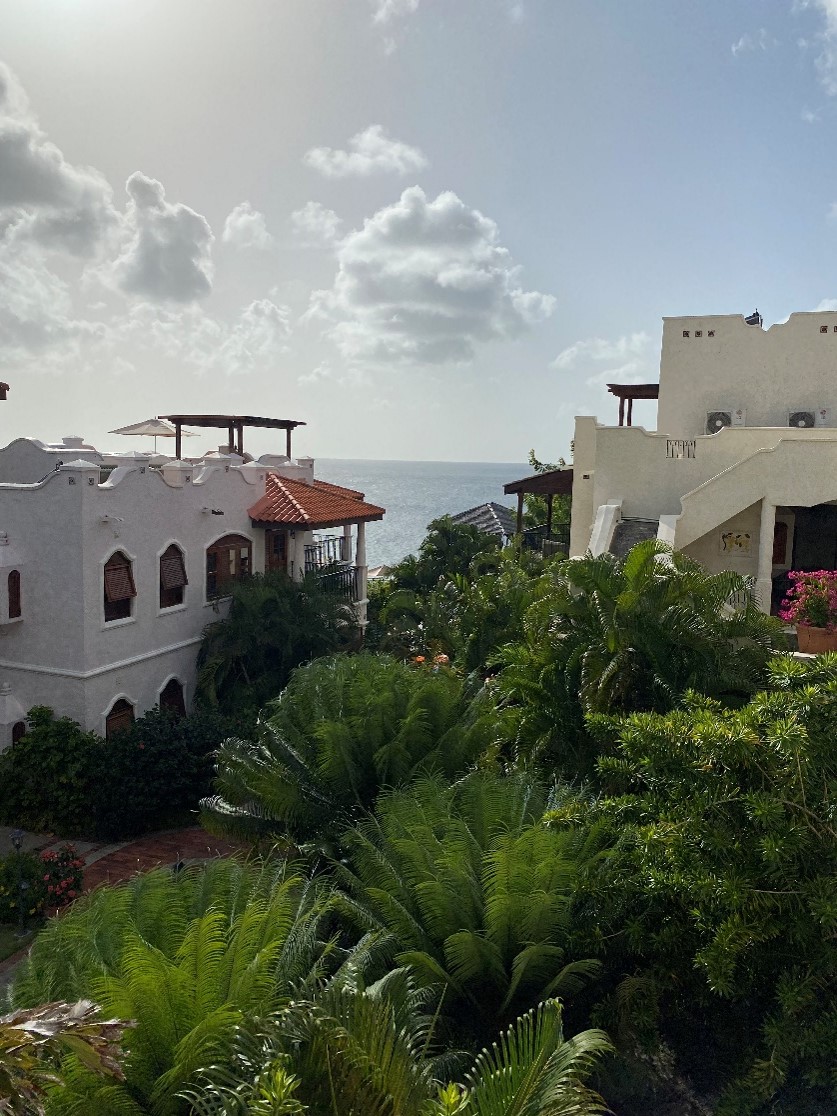 Cap Maison is a hacienda-style hotel with stunning views and facilities. It is regarded as one of the very best foodie destinations in the Caribbean and we found that to be very true. The main restaurant overlooks the sea with spectacular views. The other restaurant is a beach side informal affair called the 'Naked Fisherman'. Food and beverage were excellent- great cocktails too!
The staff here were enthusiastic, friendly, and welcoming. The hotel does not have its own beach on the property (all beaches in St Lucia are public anyway). There is a lovely infinity pool- but many rooms here have their own lap pools. When booking I was tempted to book one of these but I'm glad we didn't as the hotel was empty- 4 rooms occupied out of a total of 45. We had all the facilities to ourselves!!
The only drawback with Cap Maison is that the property backs on to the Royalton St Lucia, a massive hotel complex, very much aimed at those seeking the fun holidays. Having to listen to 'Cotton Eyed Joe' every evening didn't spoil or ruin our holiday, but for those wanting a quieter time perhaps a room farther away from the reception would be better!
You can book Cap Maison through Our Luxury Travel Agent Partners GTC and receive the following free benefits:
Upgrade on arrival, subject to availability
Daily Buffet breakfast for two guests per bedroom
For stays of one, two, or three nights, guests will receive a complimentary lunch for two, once during stay
For stays of four nights or more, guests will instead receive a $100 USD equivalent resort credit, once during stay (not combinable, not valid on room rate, no cash value if not redeemed in full)
Early check-in/late check-out, subject to availability
Complimentary Wi-Fi
Return journey

No boat rides this time – but a 2-hour stunning drive across the island back to Hewanarra airport. No FLUB either – even though I kept checking, but we were lucky that the plane changed to Club Suites. (G-VIIS) We had 5E & F- which I like as it's in the more private mini-cabin at the front. A good standard flight back with a 5-hour sleep!!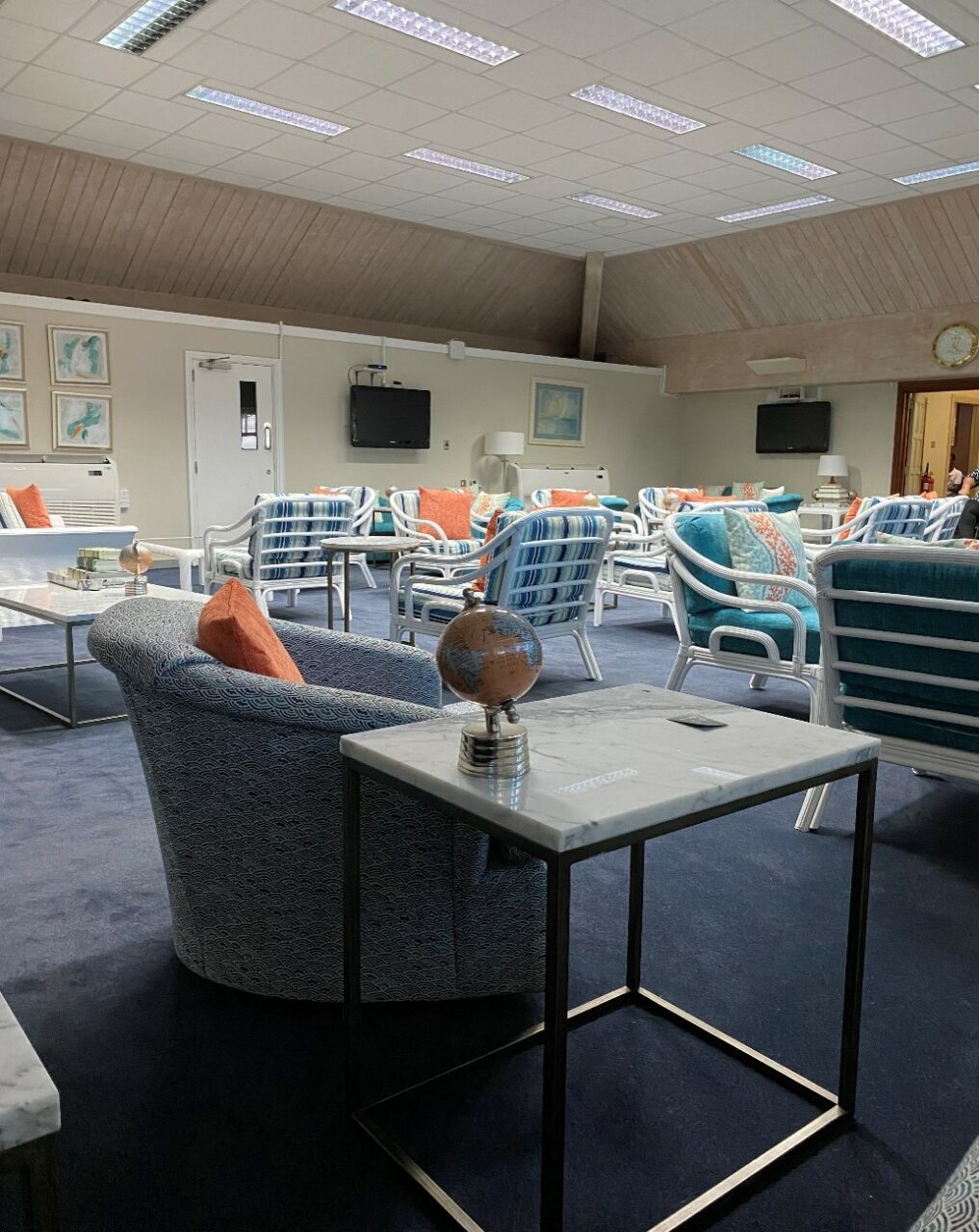 The Lounge at UVF is … mmm… well… interesting. It was very busy will a full Club going back. It is split into two sections- a darker side with the bar, and a lighter overflow area which was less busy. A friendly waitress came and took a food order, which consisted of soup and some toasted sandwiches. I stuck to a beer!
Gatwick was very quiet again on arrival and there were no queues and of course no document checks on arrival.
Conclusion
St Lucia is still very quiet. A curfew was in place during the evenings and Castries was very, very quiet – a big difference forms our last visit when it was a bustling island capital.
This was a great relaxing holiday- very different from the more fun island of Barbados. St Lucia is true, unspoilt Caribbean- well worth a visit!
Like our St Lucia in BA Club World First review? you can read more flight reviews here.