You can read Part 1 of the review here.
Check-in/airport
I arrived at Sao Paulo Guarulhos (GRU) terminal 3 at 2 pm for my 4:05 pm flight. Terminal three handles most intercontinental flights for nearly all airlines out of GRU, and I quickly located the BA check-in area at Zone H. The terminal feels modern and isn't too large, and is quite easy to navigate your way around.
Check-in wasn't too busy despite the flight being full, and there were maybe fifteen people waiting at the economy counters and no wait at the premium check-in counters. I know BA have outsourced the majority of their non-LHR ground operations, and I am not sure if that is also the case at GRU, but I always find the BA uniformed check-in staff to be so friendly, professional and knowledgeable. The convivial ground agent had my boarding passes printed, and I was on my way to security and passport control.
There is no priority security lane at GRU, which is no big deal as I have never experienced a delay passing through. GRU turns the departure process on its head a little, with the security check coming first, followed by immigration. The whole process took no longer than ten minutes, and I was on my way to the lounge.
Lounge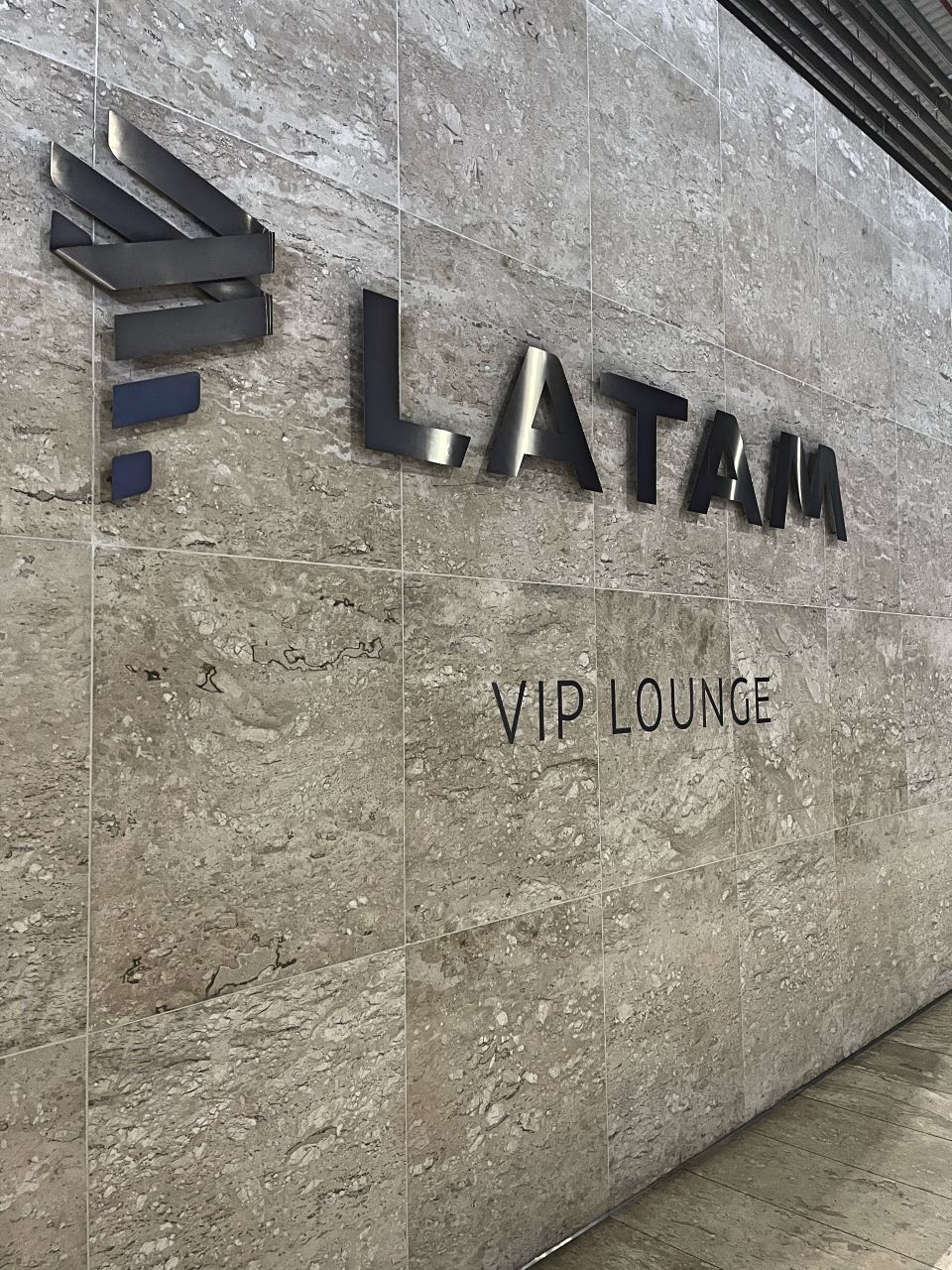 BA still contracts the LATAM lounge for use in Sao Paulo, which is fantastic. Although it gets very busy, it is one of my favourite business-class lounges to use mainly due to its excellent food spread and nap rooms.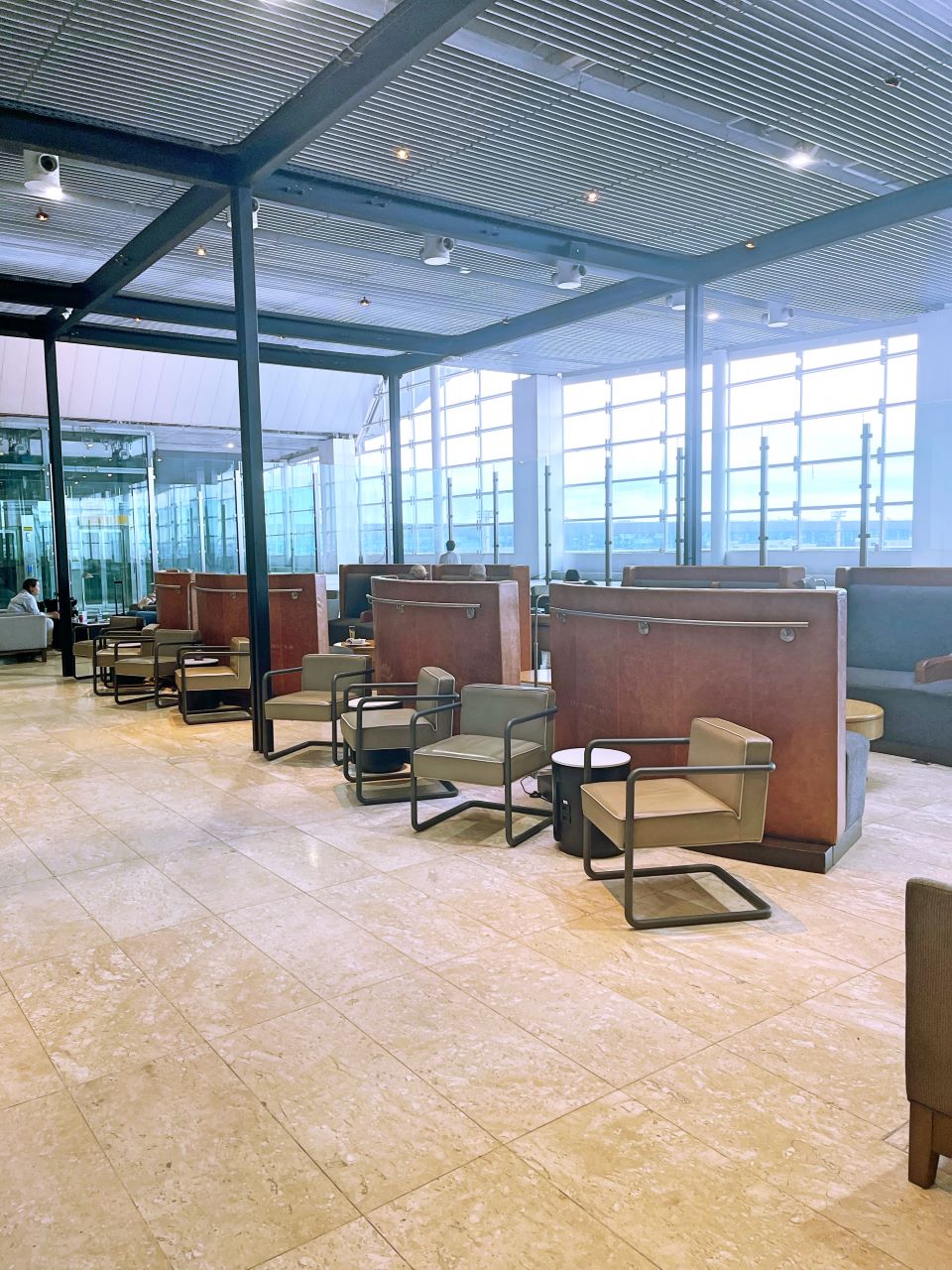 All the lounges are located on the mezzanine level just after passing immigration. There is usually a queue to get into the LATAM lounge, mainly due to the wide range of methods available to enter.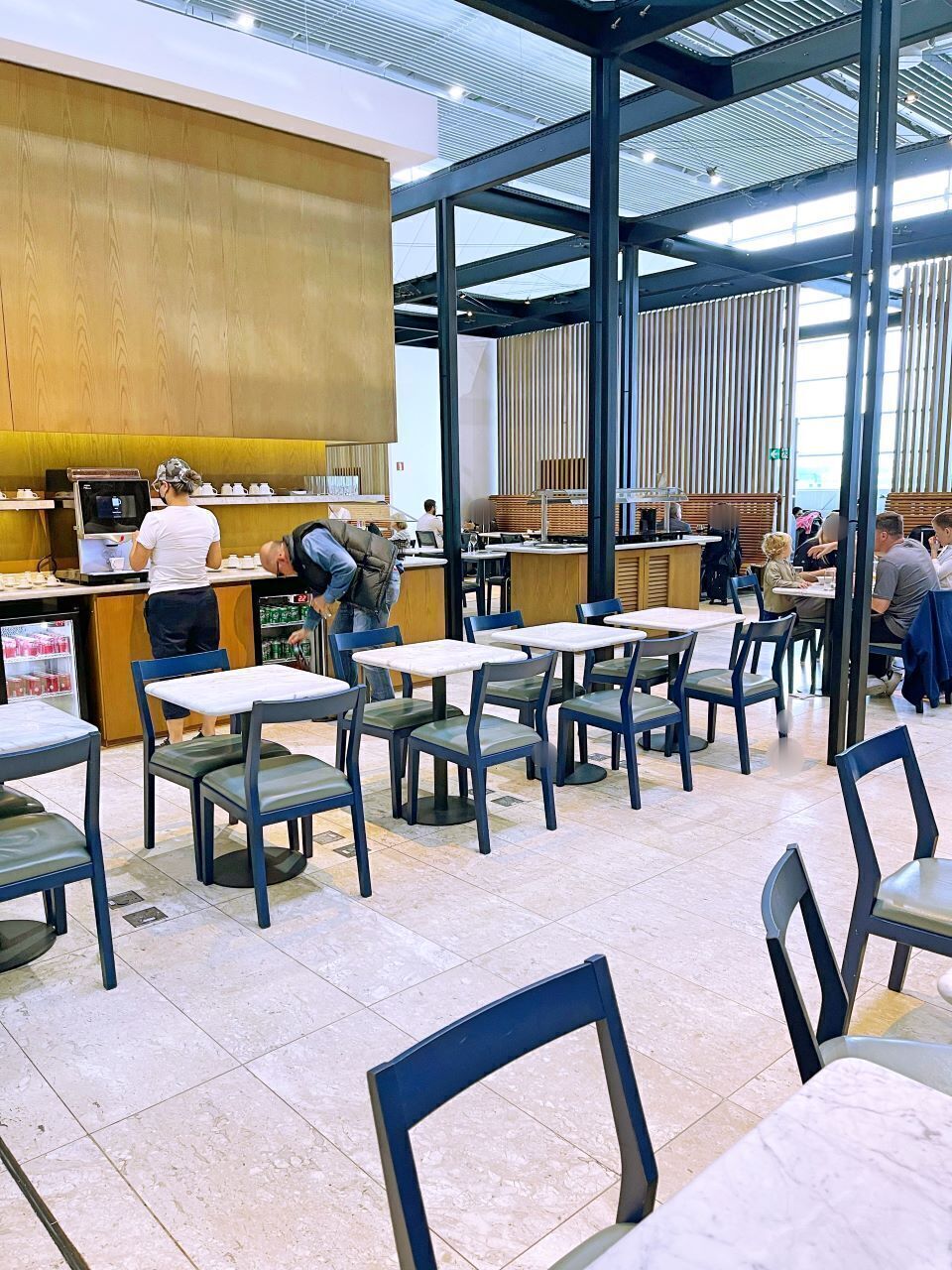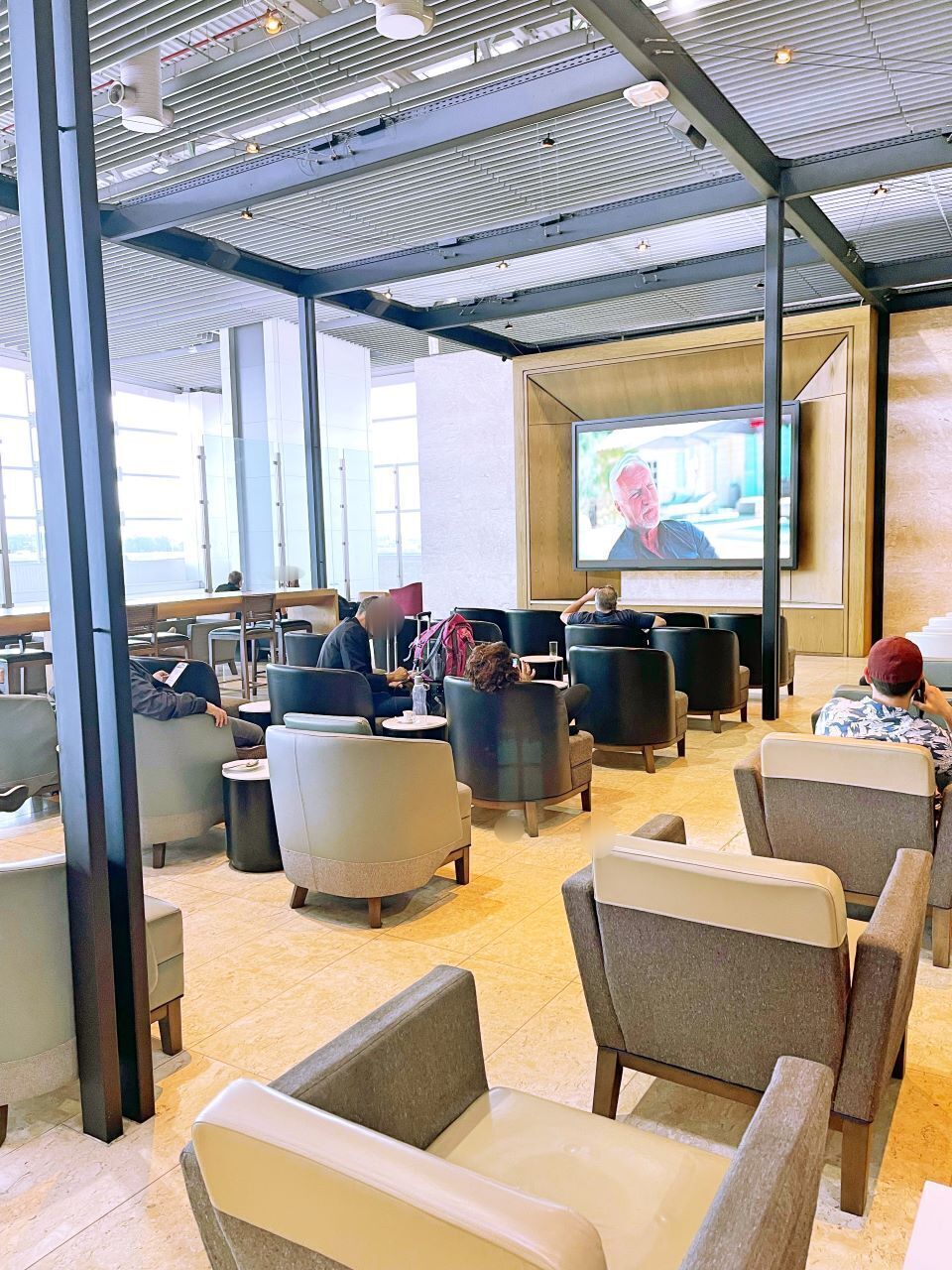 Apart from LATAM flights and affiliated airlines, the lounge also provides access to Dragonpass holders and is also linked up with several Brazilian bank cards. On the subject of Dragonpass, it is worth mentioning that if you hold the Barclays Avios Plus credit card, one of the perks is membership to DragonPass Premier. With this, you pay a flat fee of £18.50 to enter any affiliated lounge instead of the varying fee via the regular Dragonpass. For example, normal entry to the LATAM lounge via regular Dragonpass would be US$63. I would certainly not pay that, but given the catering and facilities provided, £18.50 is a bargain if you are flying and have no lounge access included. Once inside, the lounge is quite large, and I have never had an issue finding a seat.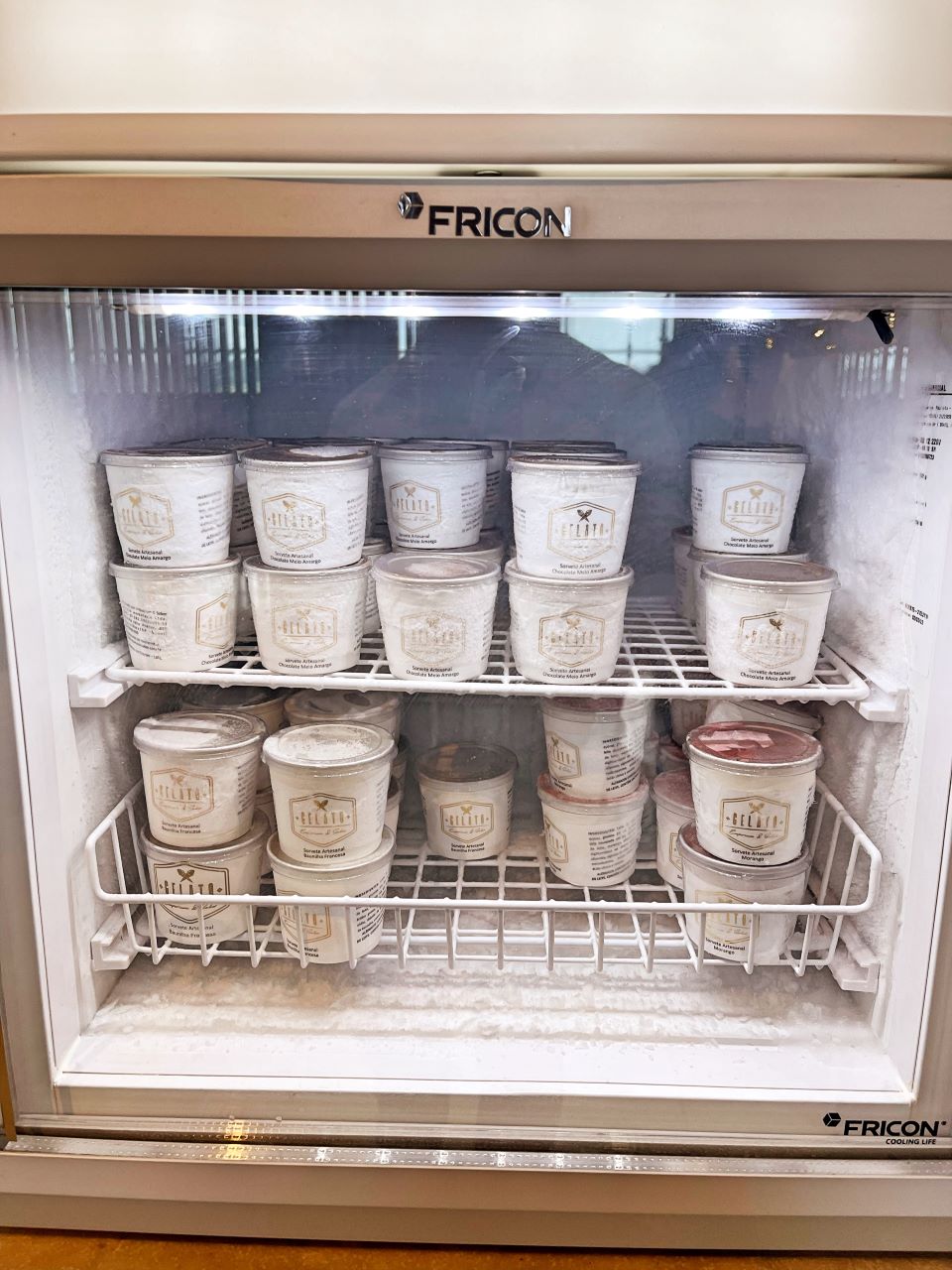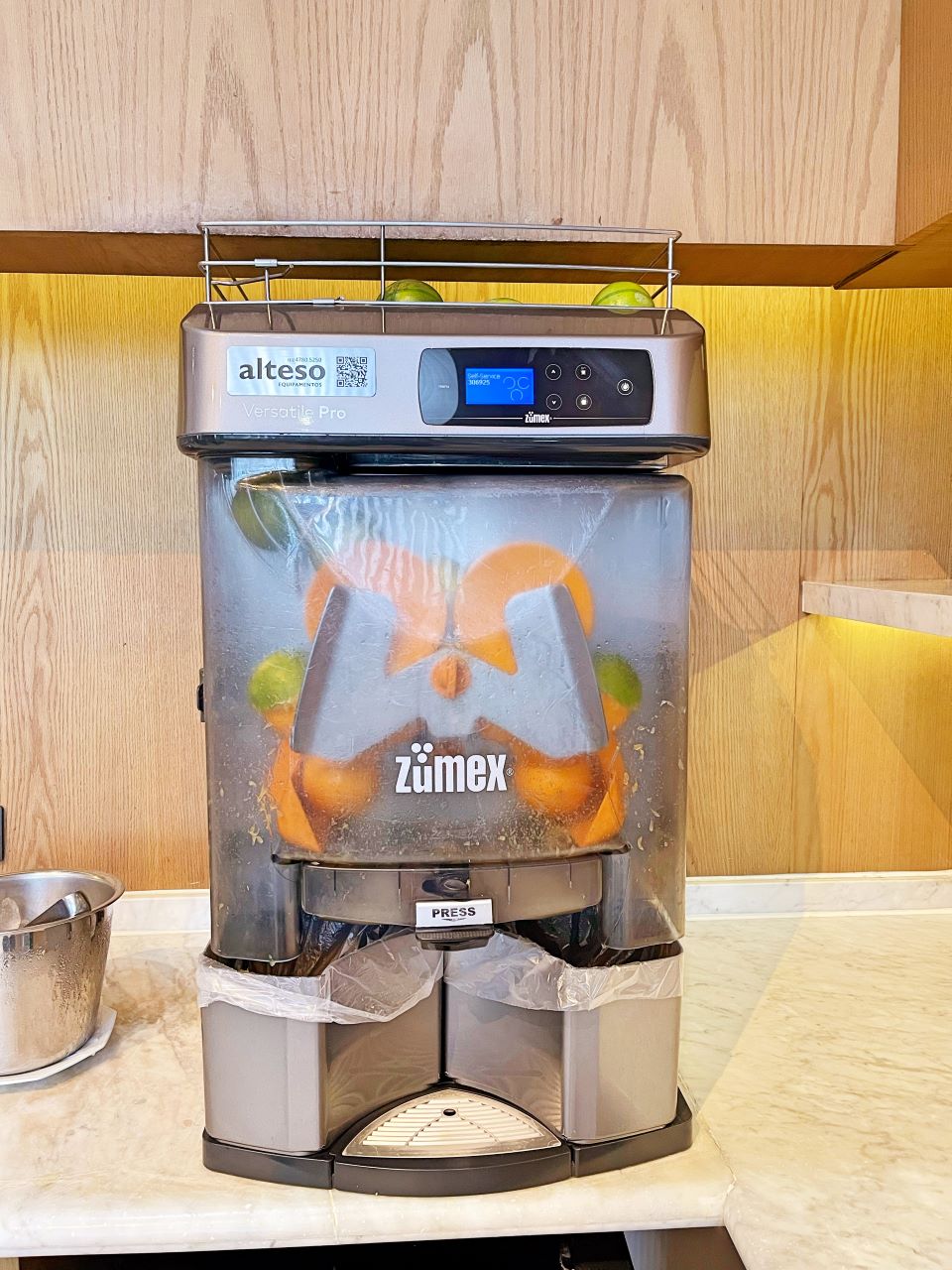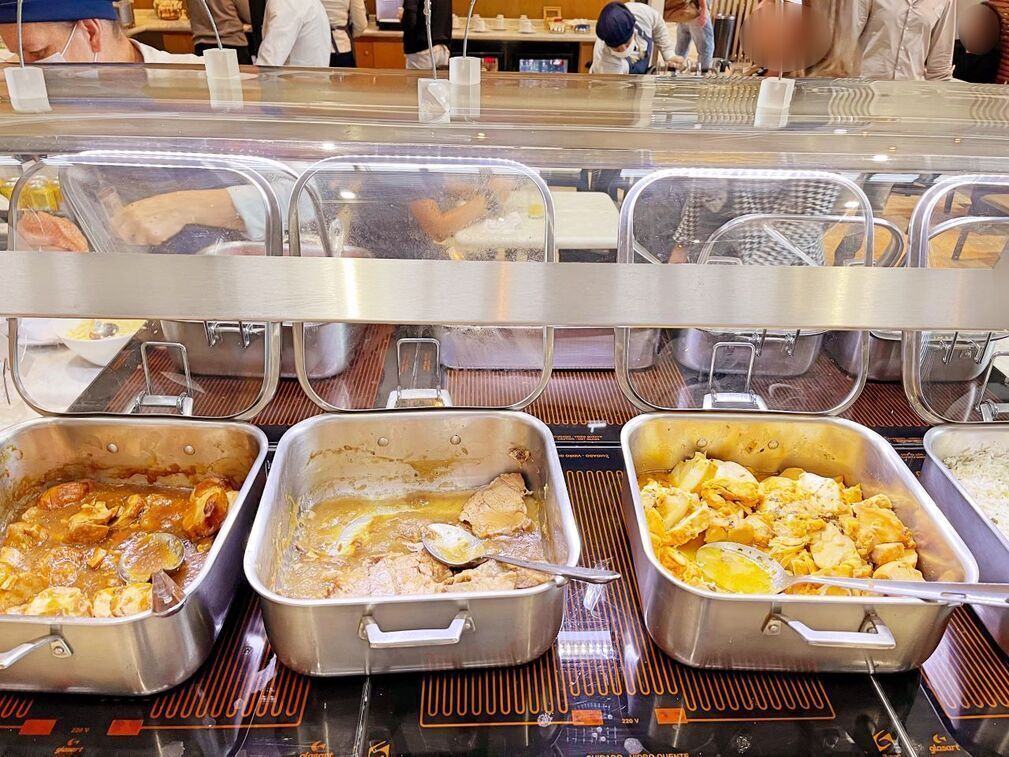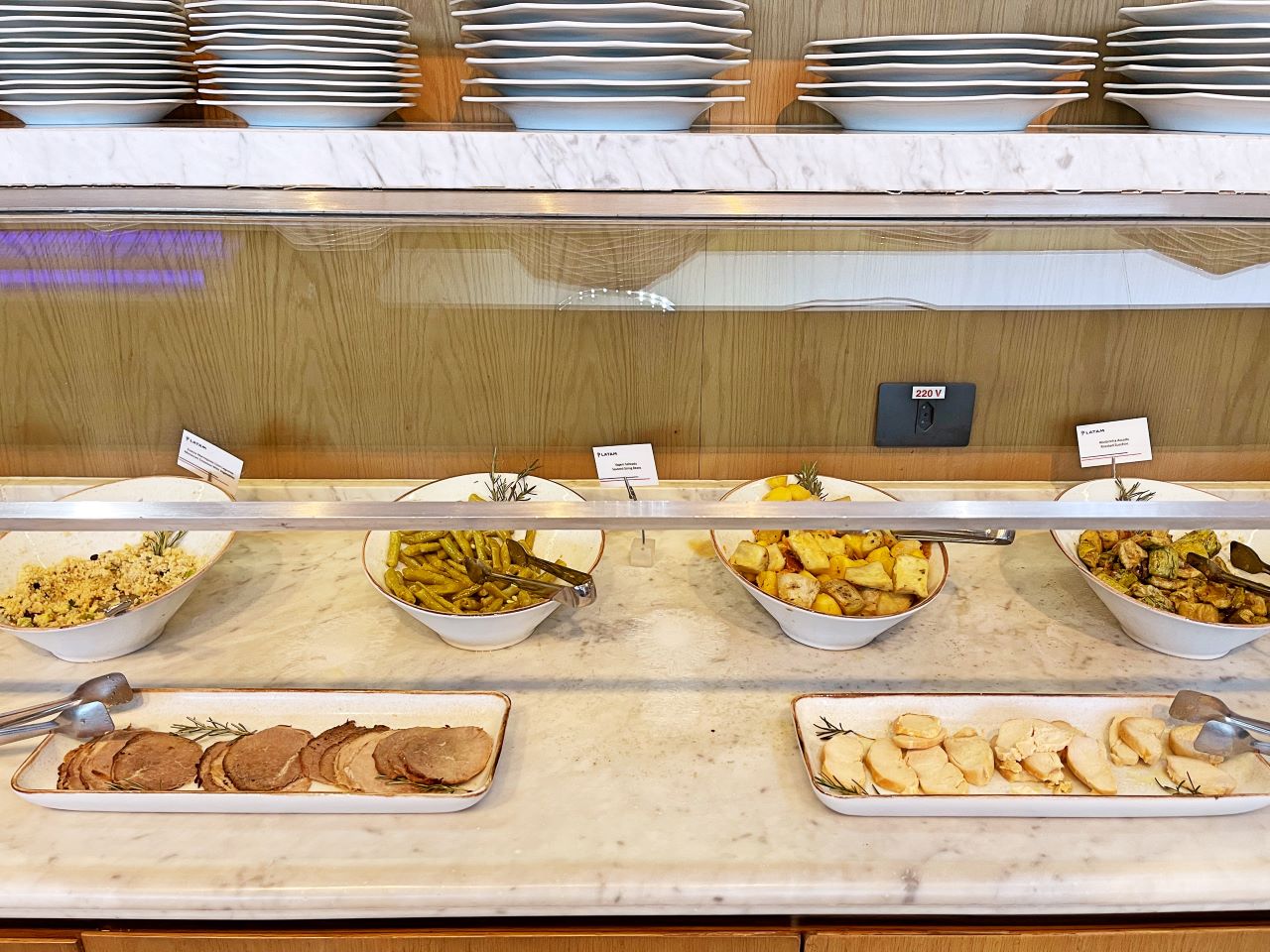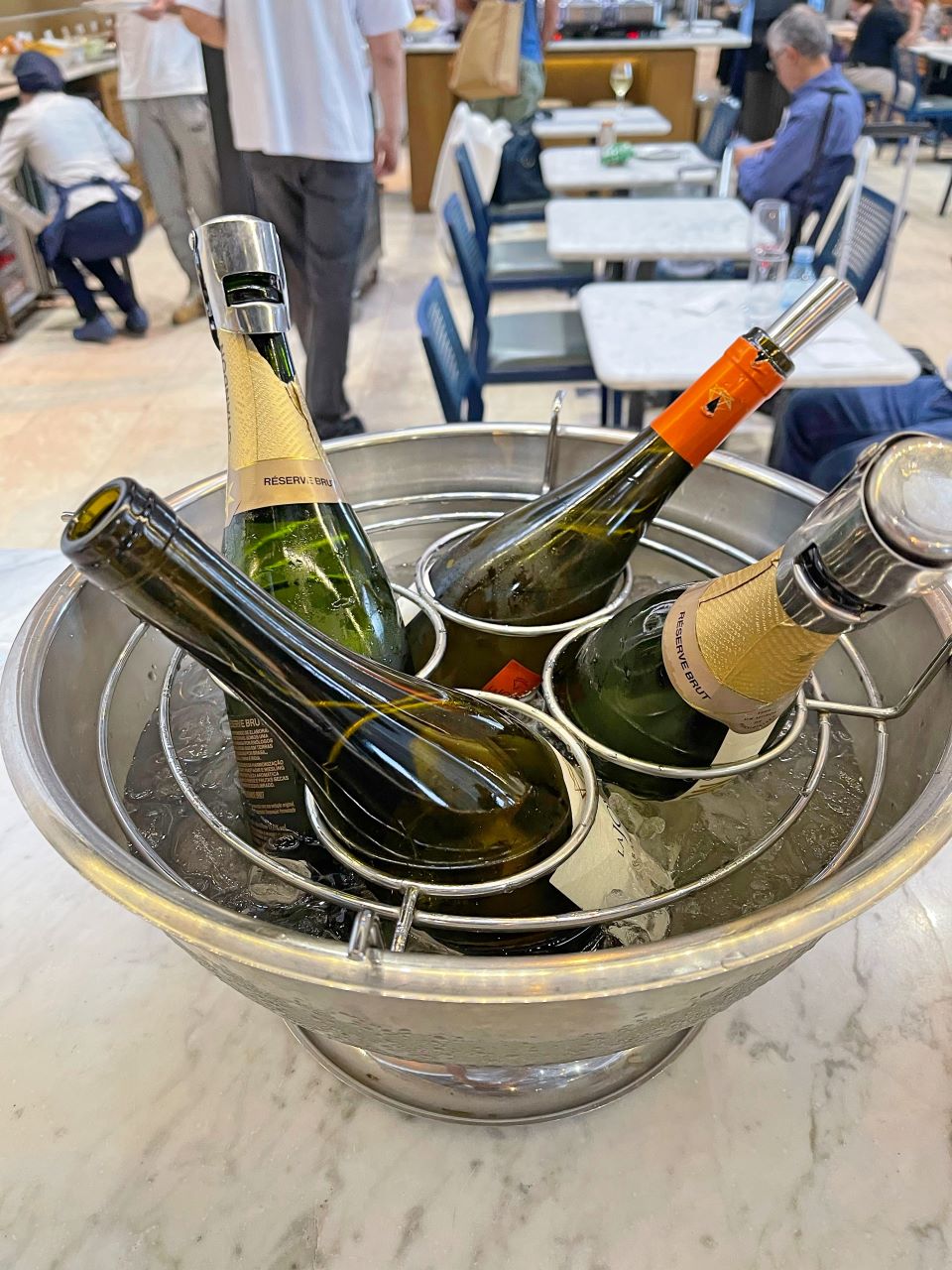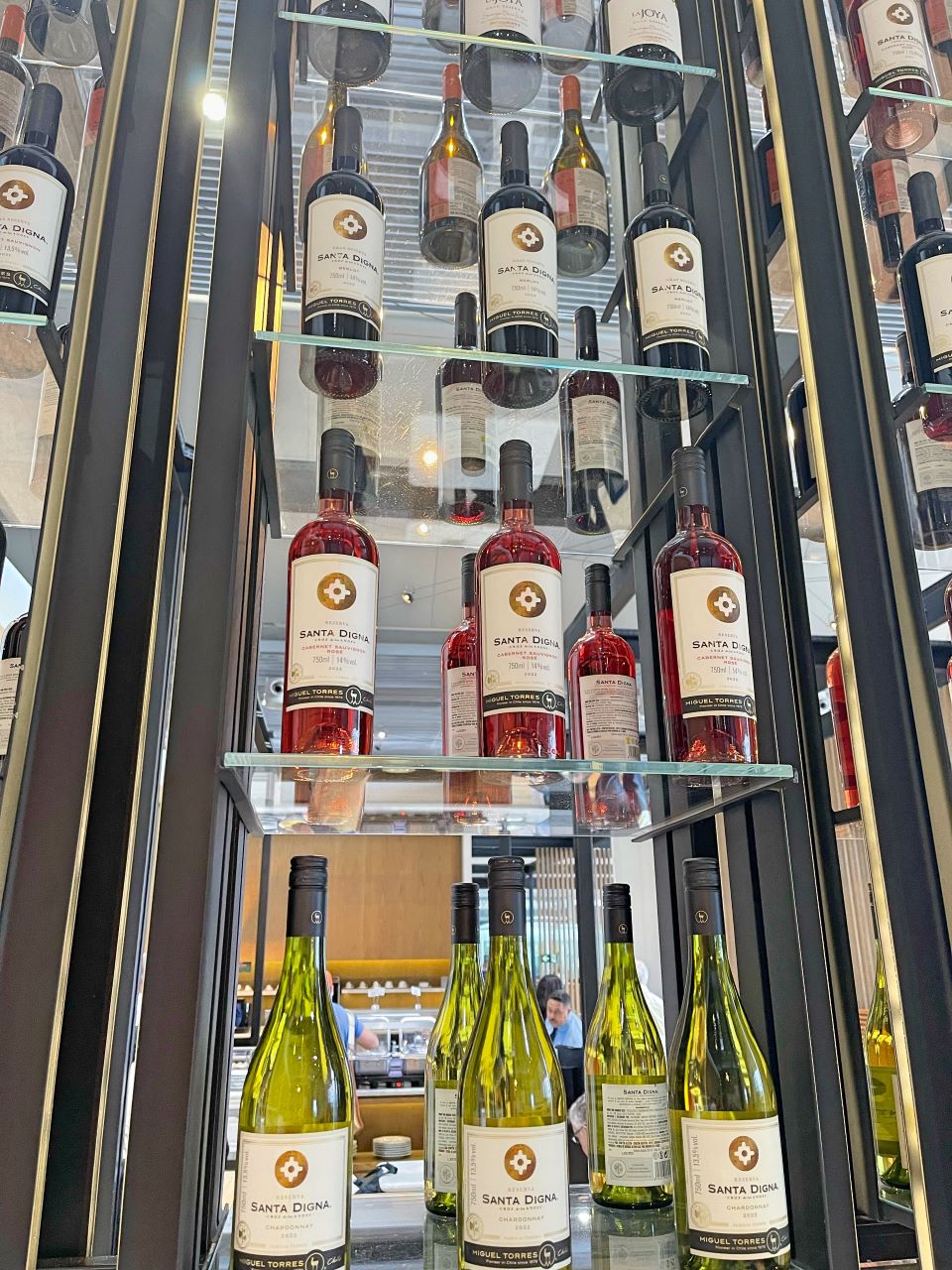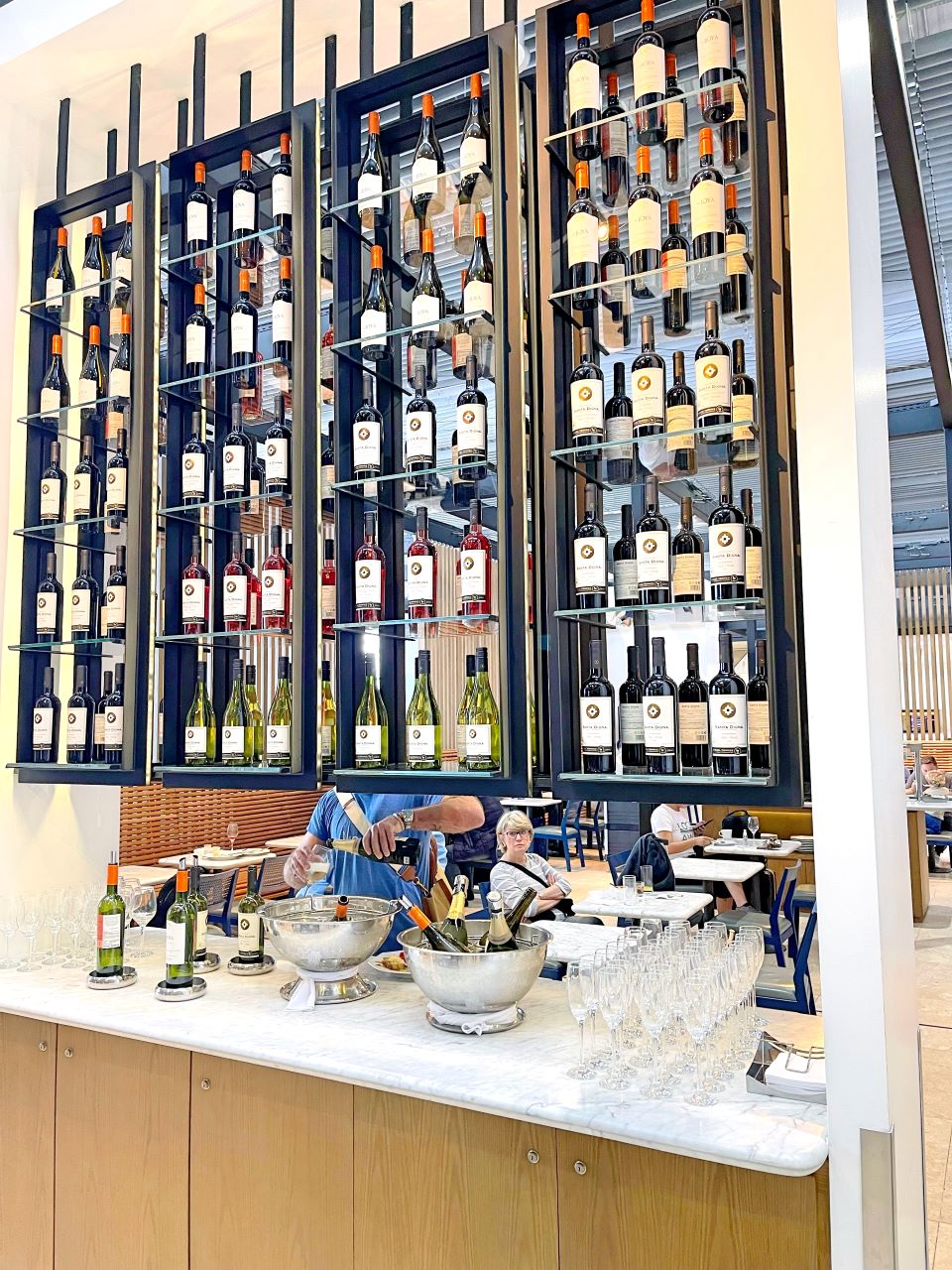 There is a tended bar, showers, a very varied food spread, a dining area and nap rooms on offer. I enjoyed a meal I put together from the buffet items, had a coffee, and before I knew it, the monitor was showing 'flight boarding', so I left and made my way to the gate.
Boarding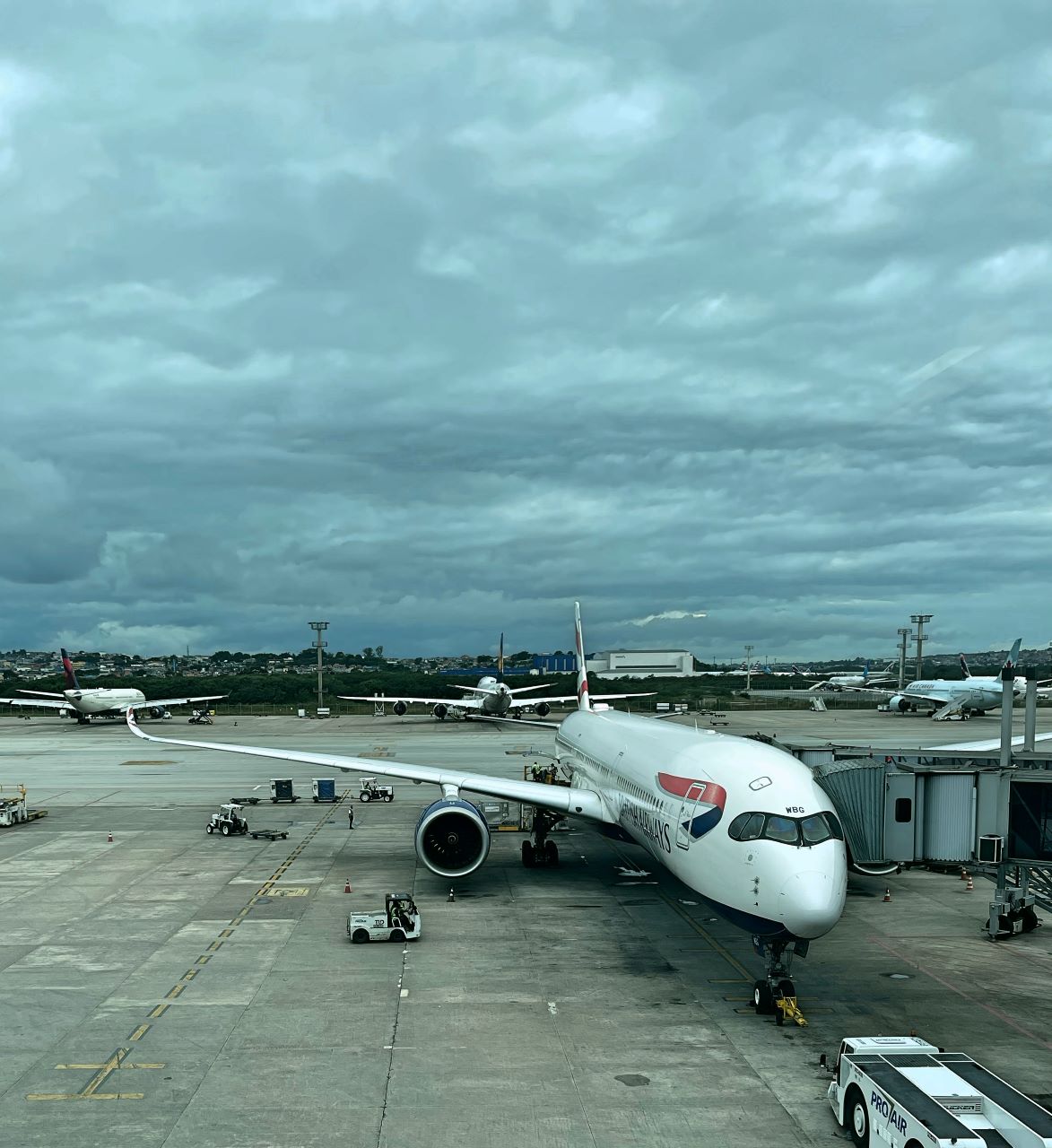 The gate was only a few minutes walk away, and boarding the British Airways A350 Business Class was already underway. The terminal is designed intelligently, so it is quite easy to organise the various queues without bottlenecks, and I was straight on board. The flight was being boarded via dual jetties into both doors one and two, and a good ten minutes before STD, the First Officer announced we were all ready to go.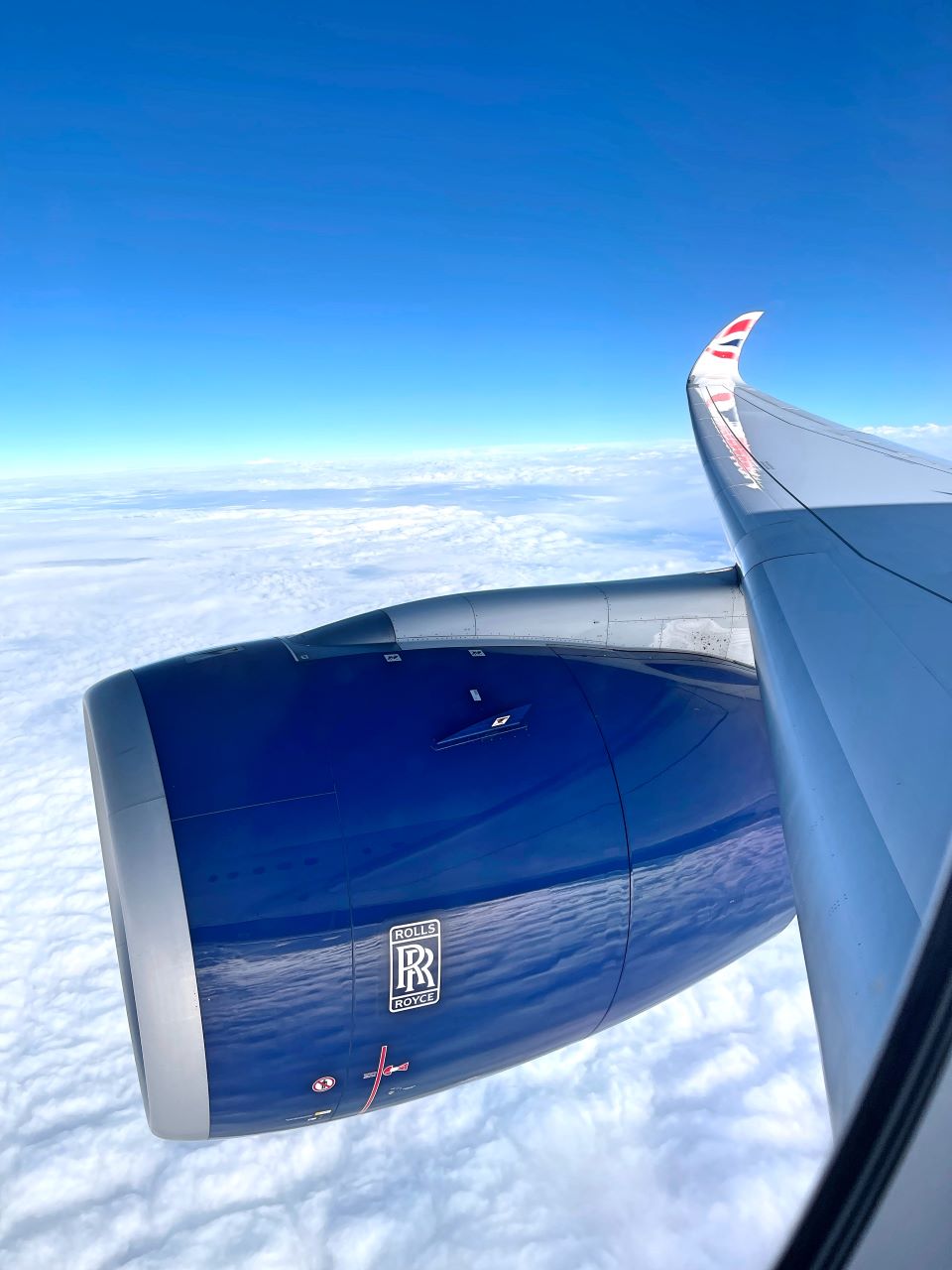 As on the outbound flight, the return was also operated by an A350, although this time, my seat was in the first row of the mini-cabin behind door two. I couldn't notice any difference between a bulkhead suite and a regular one, to be honest, except, of course, I had a perfect wing view (avgeek coming out in me).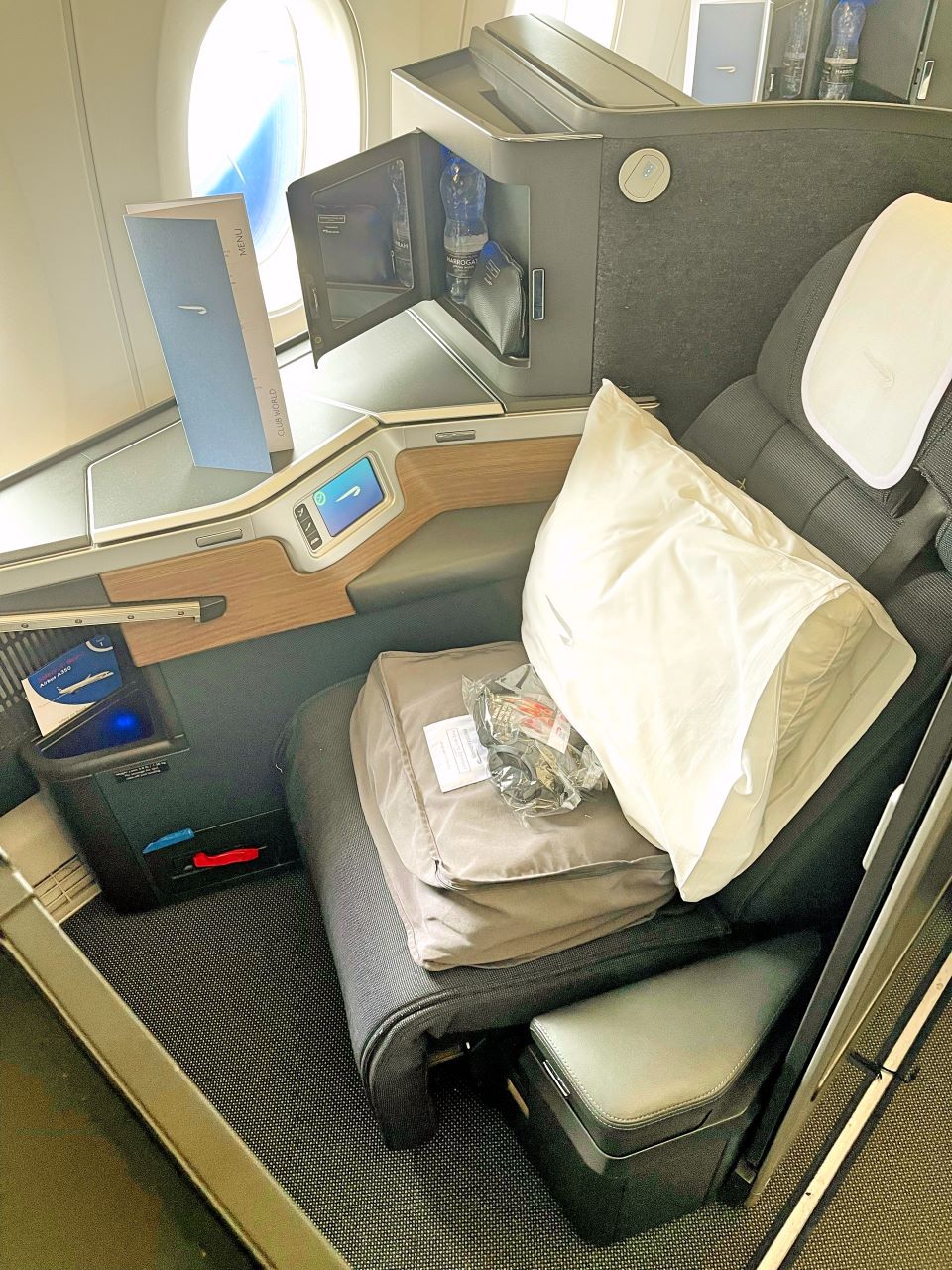 As for the outbound journey, there were already a few items at the seat – bedding, a bottle of water, a menu, and a wash bag. The crew busied themselves coming around with a choice of prosecco, water or orange juice and took meal orders. The crew all seemed polite, although perhaps a little younger and less polished overall compared to the outbound flight. They were still eager to be of assistance which is the most important thing for me.
Inflight
Pushback actually came one minute early at 4:04 pm, and we were airborne soon after into a cloudy Brazilian sky. During taxi inflight entertainment started early for me as being just behind the galley, I was partial to the crew members' conversations: the crew members' satisfaction (or not) of their bidding, how much money various trips were worth and why they bid for specific places (the short answer for these two crew – men). It was quite bumpy for around ten minutes after take-off, and the seat belt sign was switched on longer than normal, but the crew got started with the service. First up was hot towels.
The service took a different pace on this flight compared to the way out. Being an afternoon departure, most customers were in the mood for relaxing with a drink and meal, watching a film. On the outbound flight departing at 10:20 pm, the majority wanted something quick before reclining their seats and getting some shut-eye. It is also worth mentioning that the business class load on this flight was 100%, whilst the outbound was around three-quarters full.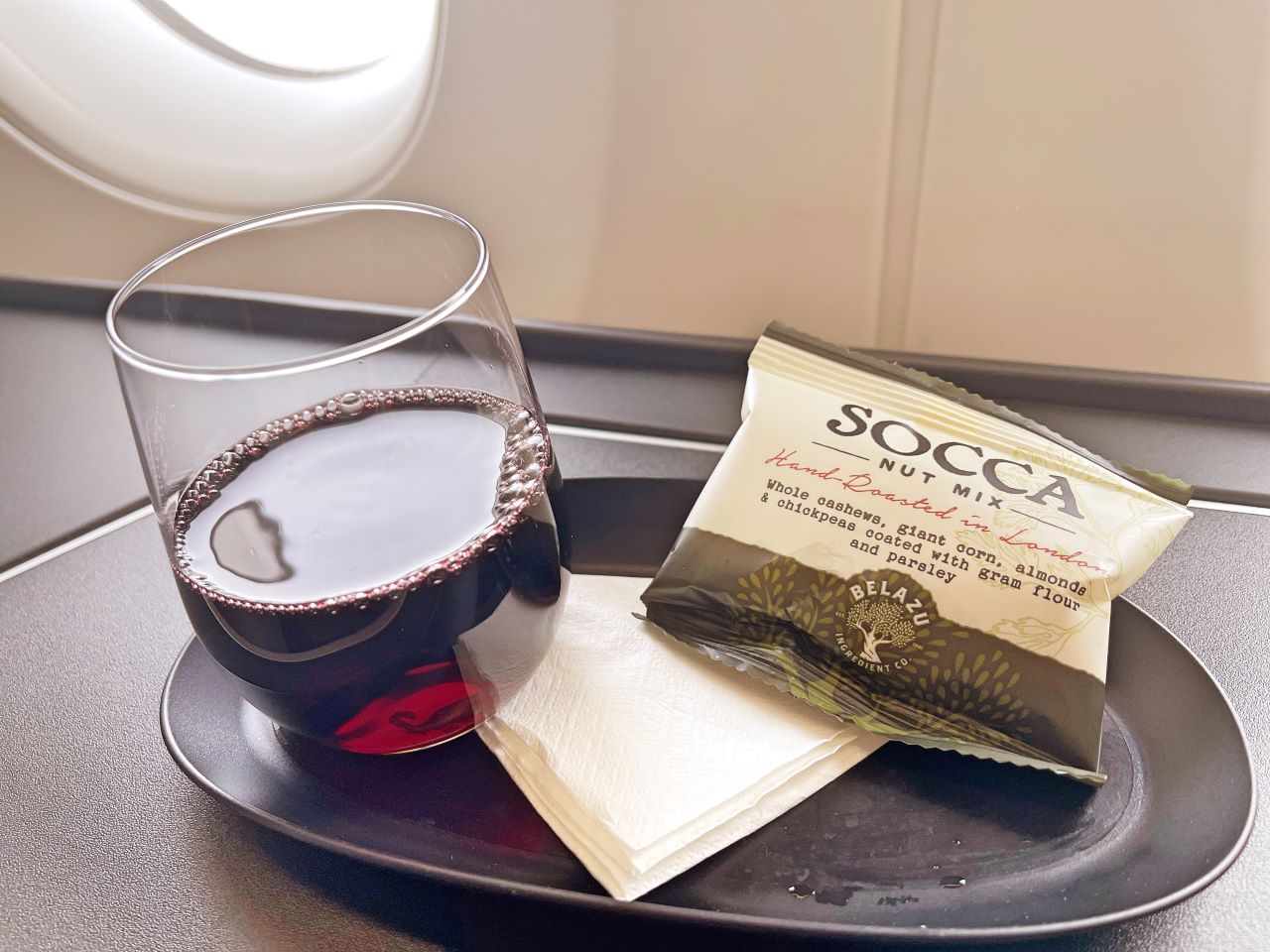 The service was still well-paced, with my glass of Portuguese red alongside some packaged snacks in front of me within 35 minutes of take-off. It was still a little bumpy, and the seatbelt signs remained illuminated for around another hour.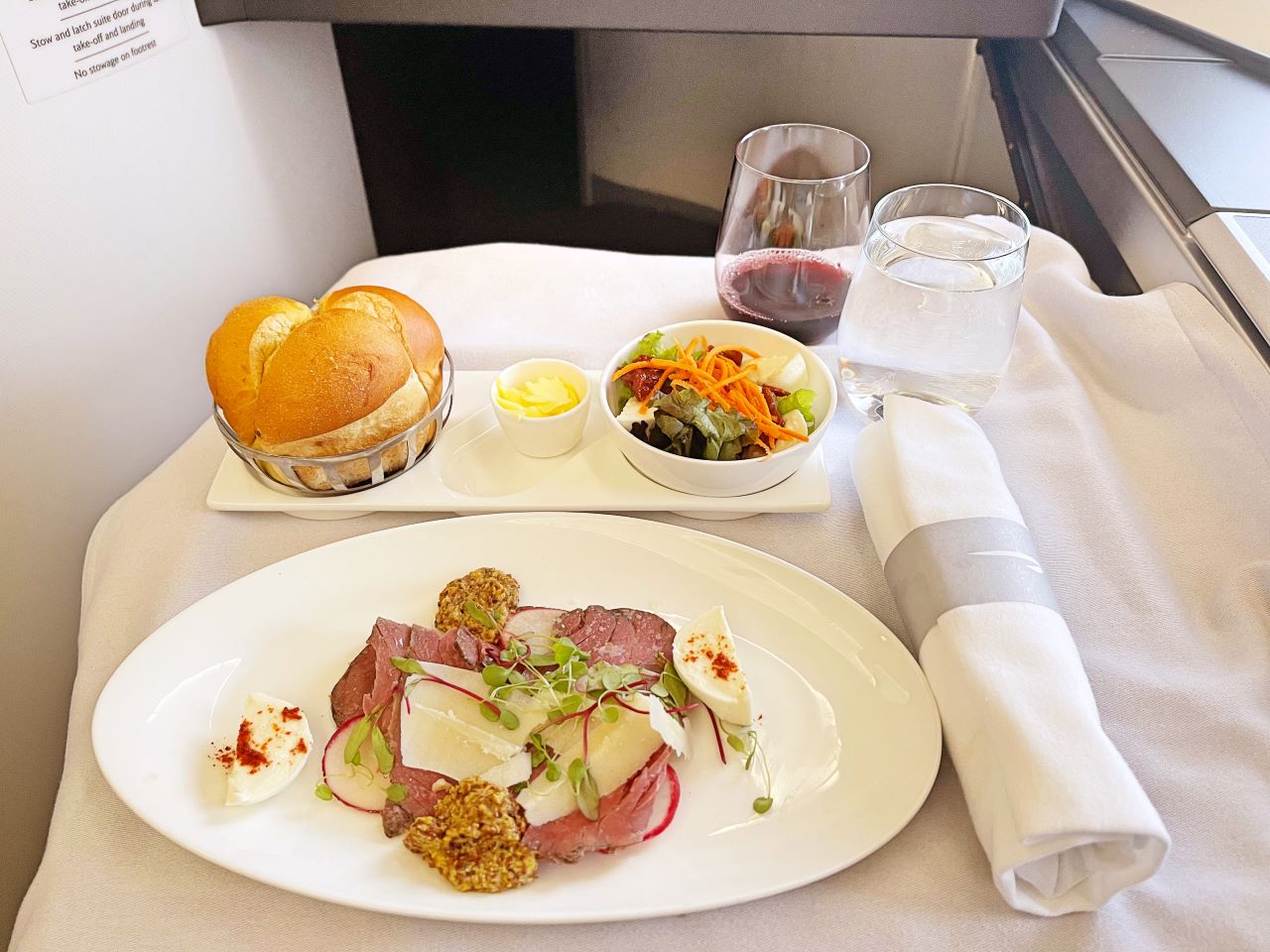 The meal tray consisting of the beef starter, side salad and a delicious warm tri-flavoured bread roll was served with my choice of sparkling water, and my red was also topped up. Like the outbound flight, the food has definitely seen some improvement, and I enjoyed all elements of the starters.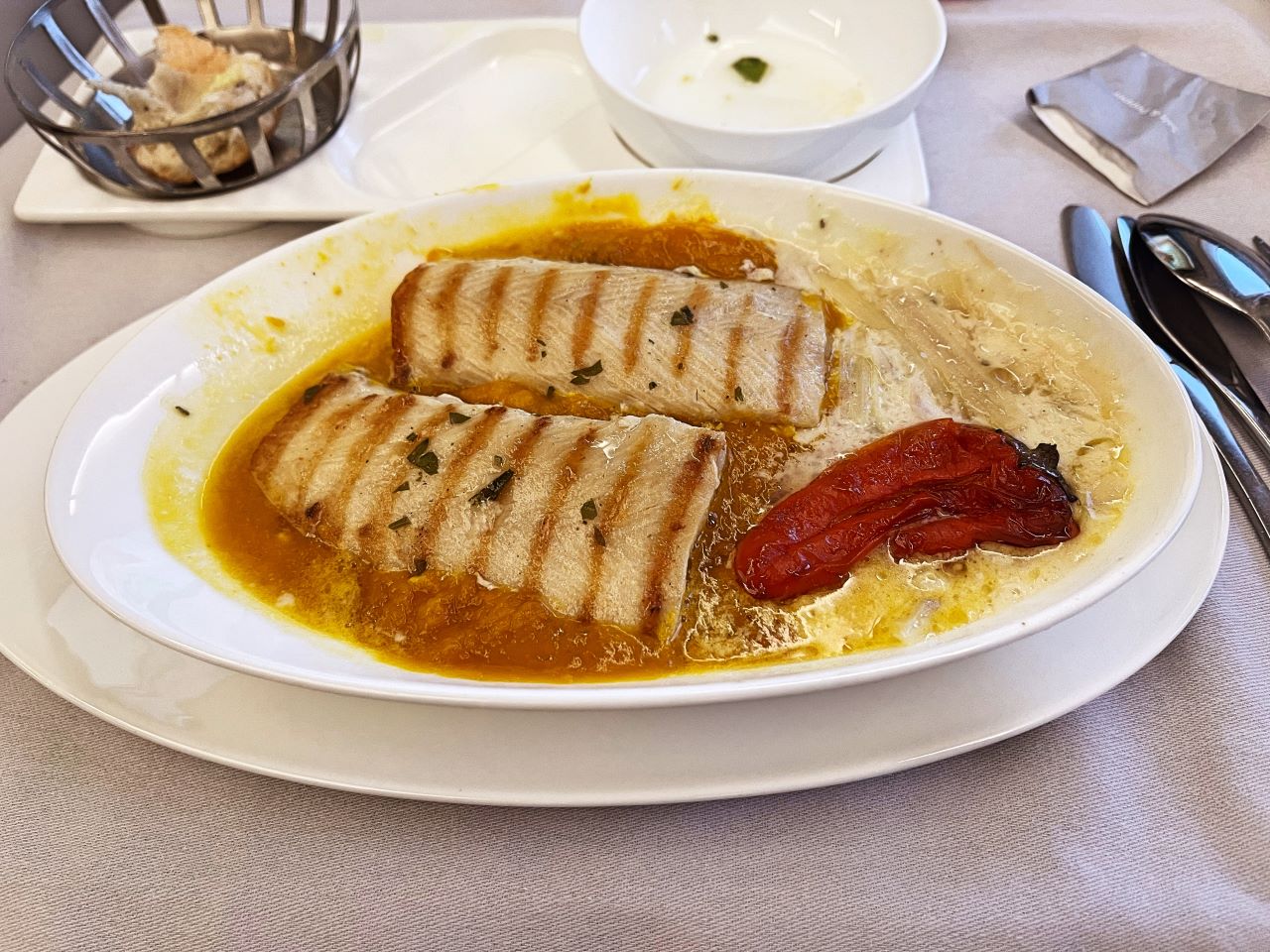 The main course followed, of which I chose the cobia fish. It was pretty good but a little dry for my personal liking, although fish is always a tricky meat to reheat onboard an aircraft.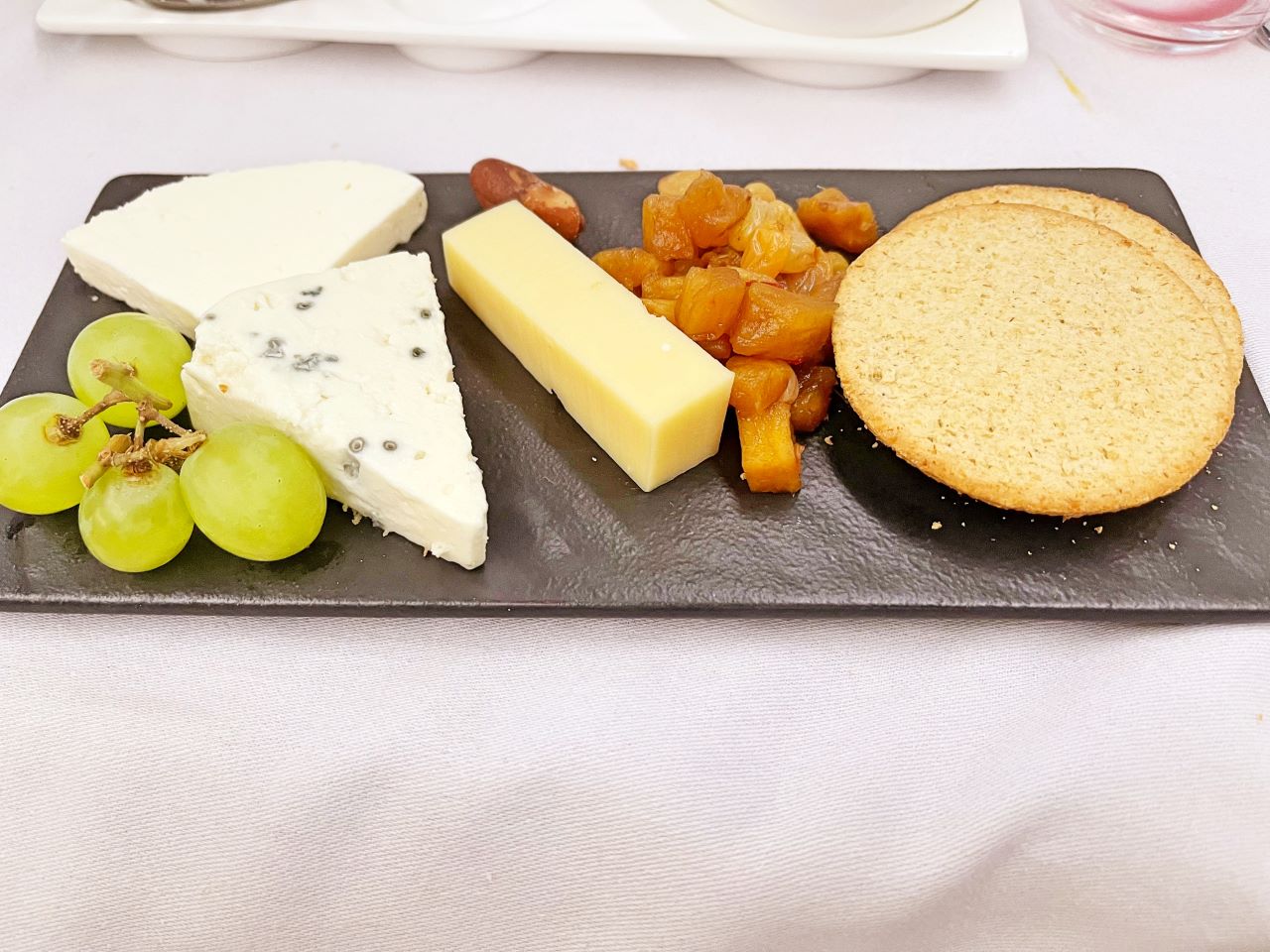 I was fairly full at this stage but opted for a cheese plate, too, which was again a delicious offering of three types of cheese alongside some pineapple chutney.
Once everything was cleared away, I reclined my seat flat and attempted some shut-eye. I appreciated how quiet and calm the British Airways A350 Business Class mini cabin felt. There were no families, no couples chatting. It was almost as if it was the designated 'quiet zone'. The lights were lowered, and I nodded off. I was a little concerned I would have noise disturbance with the galley and loo being just in front of me, but it wasn't too bad at all. There was a bit of noise a couple of hours in. I am assuming this was when the crew were changing over during their breaks. It wasn't anything disruptive it's just the other side of the coin with new aircraft being so incredibly quiet – any ambient noise is picked up and sounds so much louder. I got up to use the loo and noticed the self-service area at the door two was well stocked with packaged snacks and refrigerated sandwiches, and fruit pots. I went back to bed, and before I knew it, we were landing in an hour.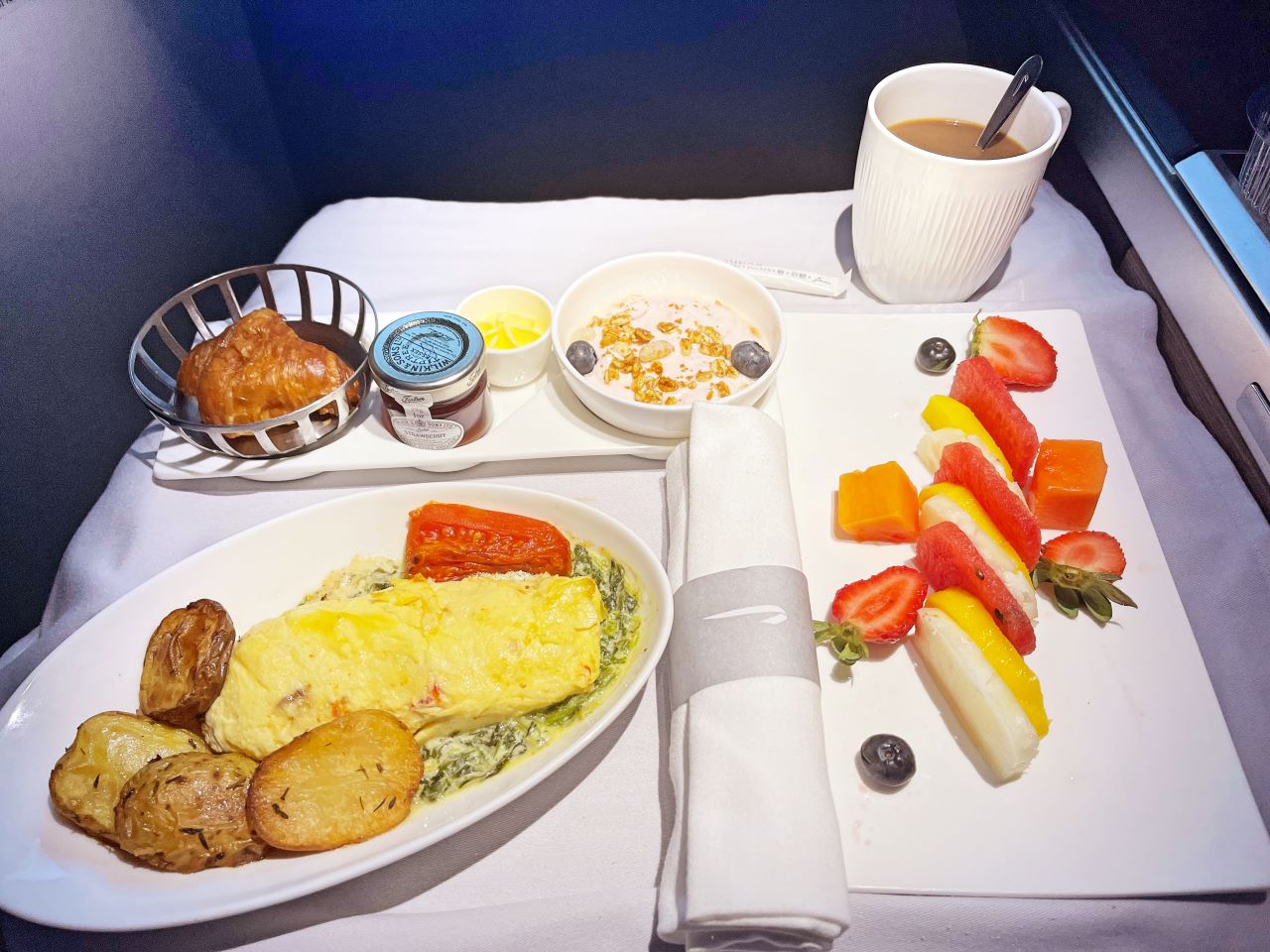 The crew quickly took my breakfast order and asked if it was ok if everything was placed on the tray together, given the late stage of the flight, which I appreciated. The fruit was delicious (I'd expect no less from Brazilian produce). The omelette was fine but not as nice as the excellent one on the way out. I guzzled down a coffee, and then another and then prepared the cabin for landing. PA was made. The crew started getting everything ready for arrival, and we landed precisely on time. We did have to wait a few minutes just off the gate for a staff member to arrive to turn the aircraft guidance system on. As is a habit, I then walked the fifteen minutes from C gates to A gates to get the blood flowing.
Transit
I was continuing to Manchester but decided to exit the airport and catch up with friends for lunch in London, returning to LHR for the 18:15 flight. Had to giggle to myself that despite the security strike being over and First Wing open, it took me longer to get through the checkpoint than it had during the strike!
I was impressed by what was on offer onboard for a 34-minute flight. It was a light meal and full bar service, but I found the whole thing much more premium than I did the KLM offering on my two-and-a-half-hour flight from Madrid to Amsterdam a few months ago. The salmon gravlax was delicious, and the crew were thoughtful in offering plastic glasses to customers that hadn't finished their drinks so they could hold on to them when the cabin secure for landing was being conducted.
Verdict
This was another excellent flight from BA that ticked all the boxes for me – punctual, club suite equipped aircraft ensuring a great sleep, efficient crew, delicious food and a well-paced and executed service. Comparing it to my flight on LATAM a few months ago on the same route, the comparison is like night and day, with BA definitely having the edge.
Like our British Airways A350 Business Class review? You can also read other British Airways A350 articles here, such as British Airways A350 Club Suites Review To New York – A Very Special Flight Aboard BA001 and British Airways A350: Club Suite Vs World Traveller Las Vegas To London.
You can also read more flight reviews here.