Previously I wrote about my flight from Paris to New York with Finnair in this article. This is my review of the Extime lounge which both British Airways and Finnair use at Charles de Gaulle T2BD.
Location and opening hours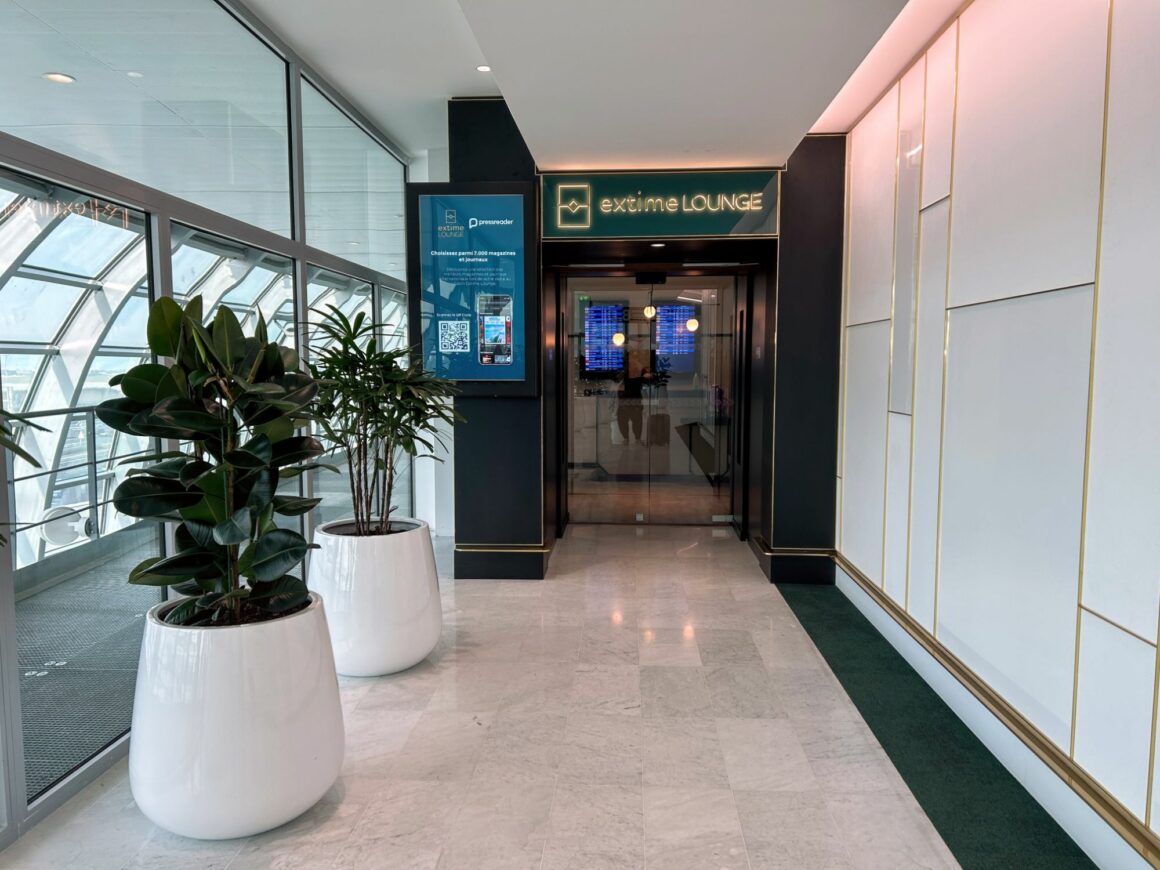 The lounge is located after security. It is situated not far from where you come out from security, just at the back of the Duty Free area. There is a sign for it where you need to get the lift to the first floor.
Opening hours: 6:00 a.m. – 9:30 p.m., 7 days a week.
Access
The following airlines have access:
Air Austral,
Air Baltic,
Air Serbia,
Air Tahiti Nui,
American Airlines,
British Airways,
Croatia Airlines,
El Al,
Finnair,
Royal Air Maroc,
Royal Jordanian.
You can also pay for access but can't book in advance. The price is €65 for three hours, which is definitely not worth it unless you had a very long layover. The lounge does not accept Priority Pass or any other lounge cards.
The lounge
The Extime Lounge is a series of separate rooms. The first is a smaller sitting area which is ideal if you want a bit of peace and quiet. However, I could not see any power points in this area. There was a small buffet of pastries and juice here since it was breakfast time.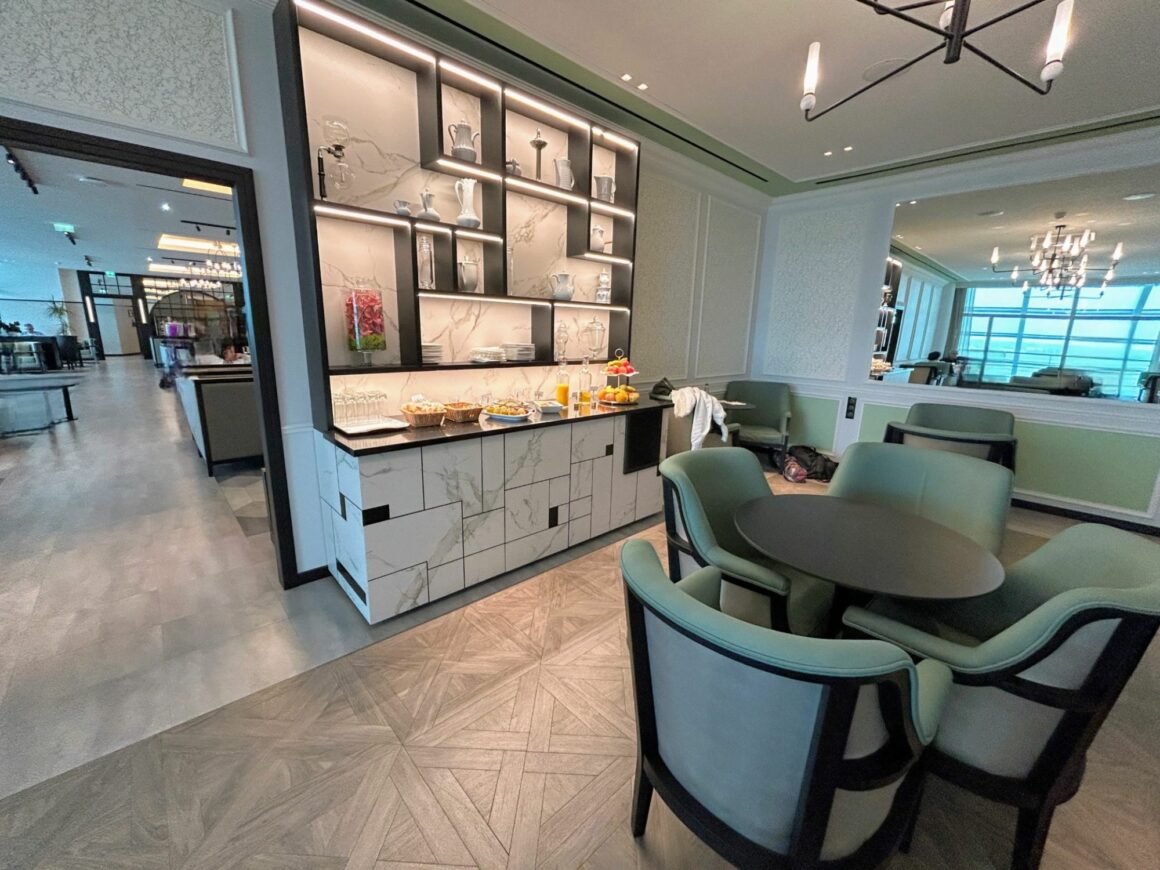 Next is the main dining area with a buffet. The toilets and shower are also here.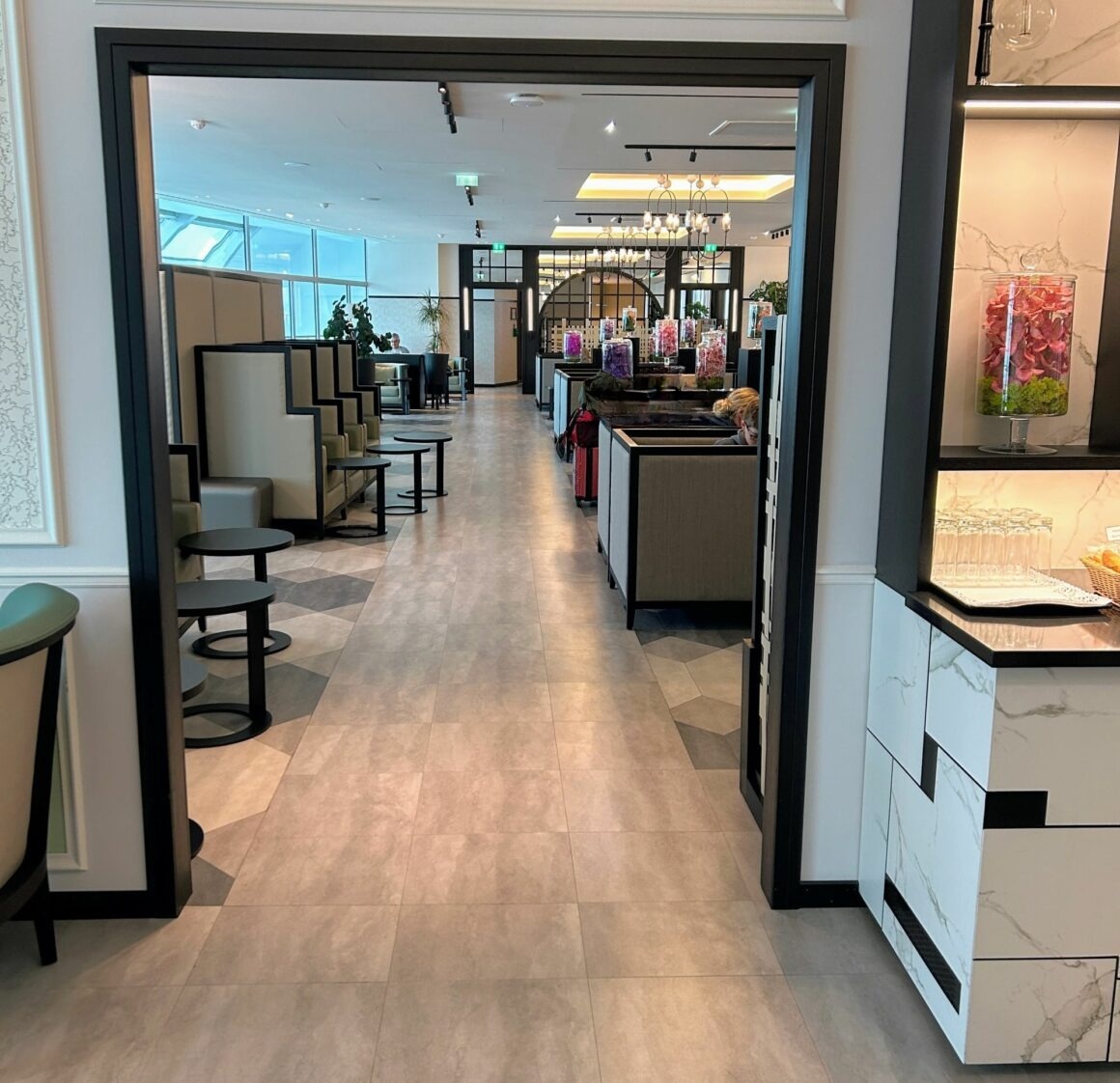 As you enter this room there is a row of cubicle-type chairs for more privacy.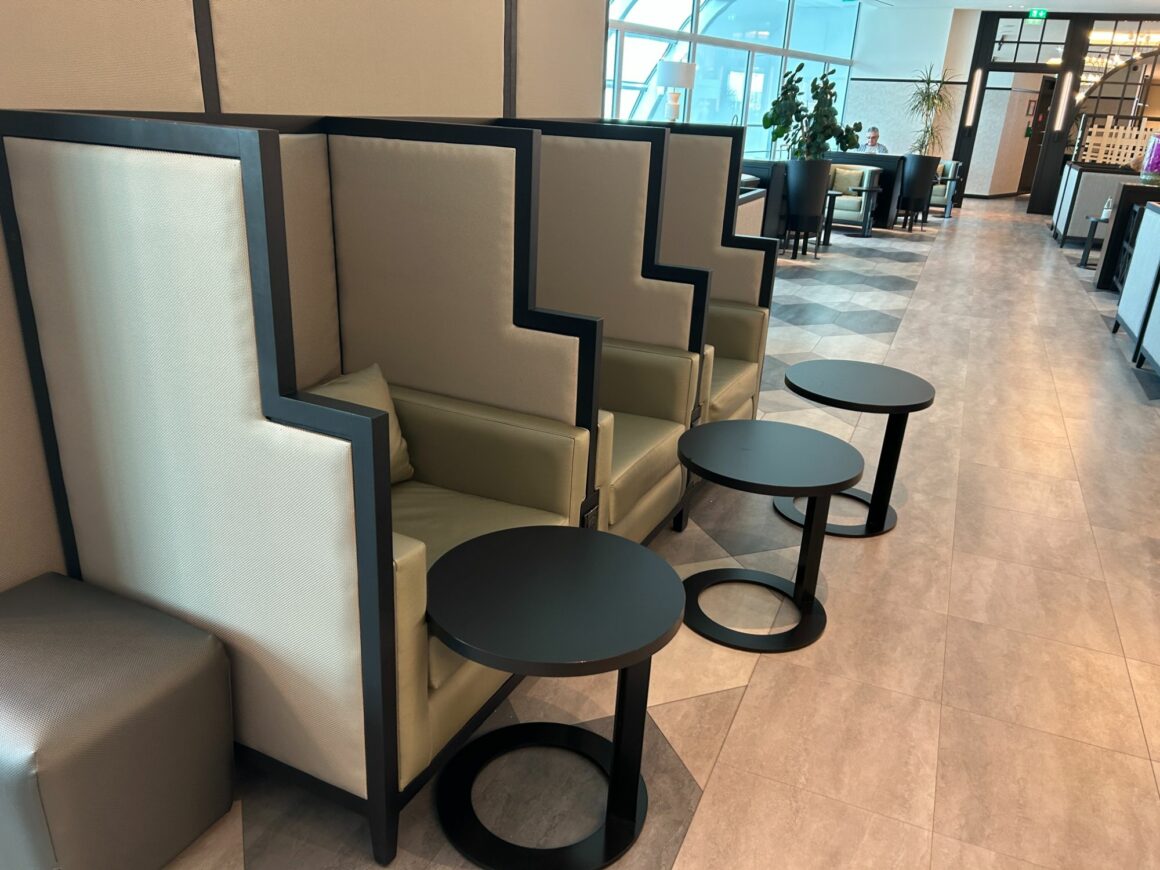 Weirdly for a dining area there were no proper tables and chairs. Just the small tables at every seat.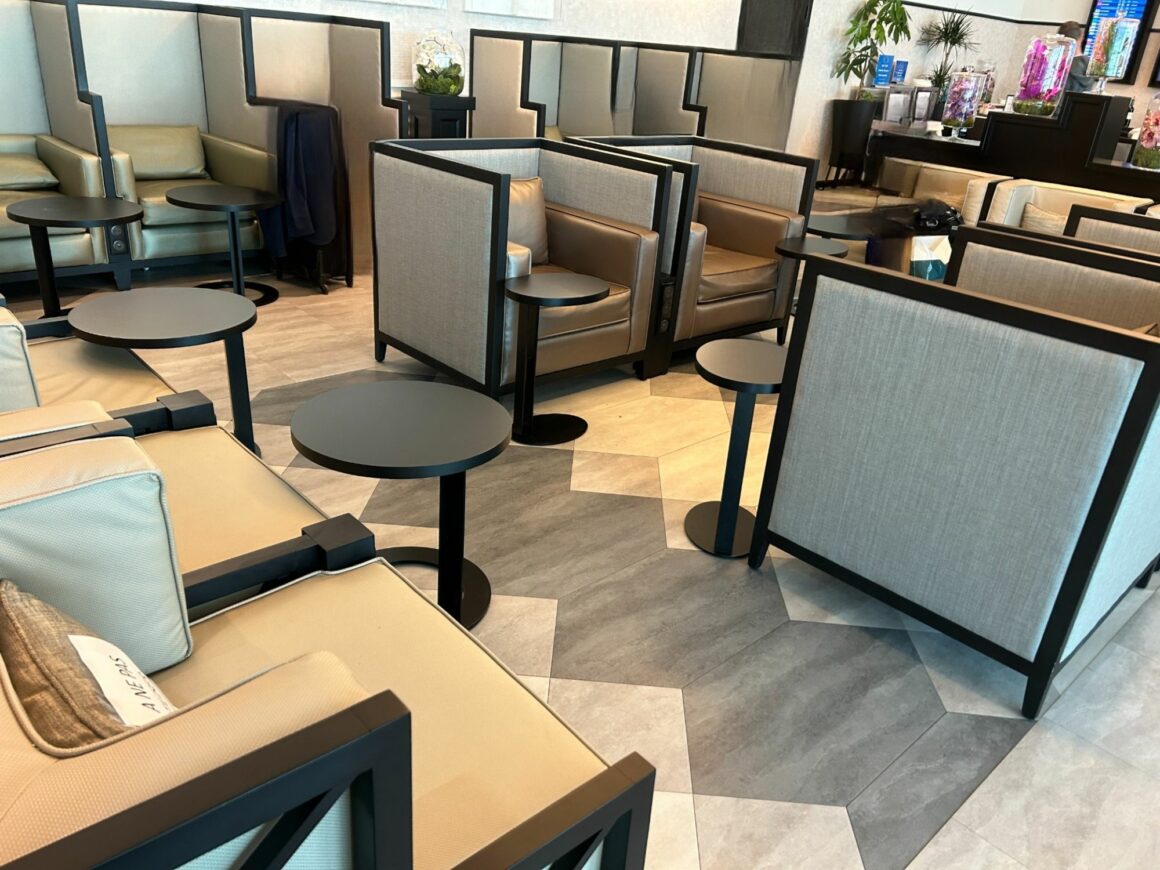 I did think that it looked very elegant with all the orchids and the neutral and dark tones of the furniture.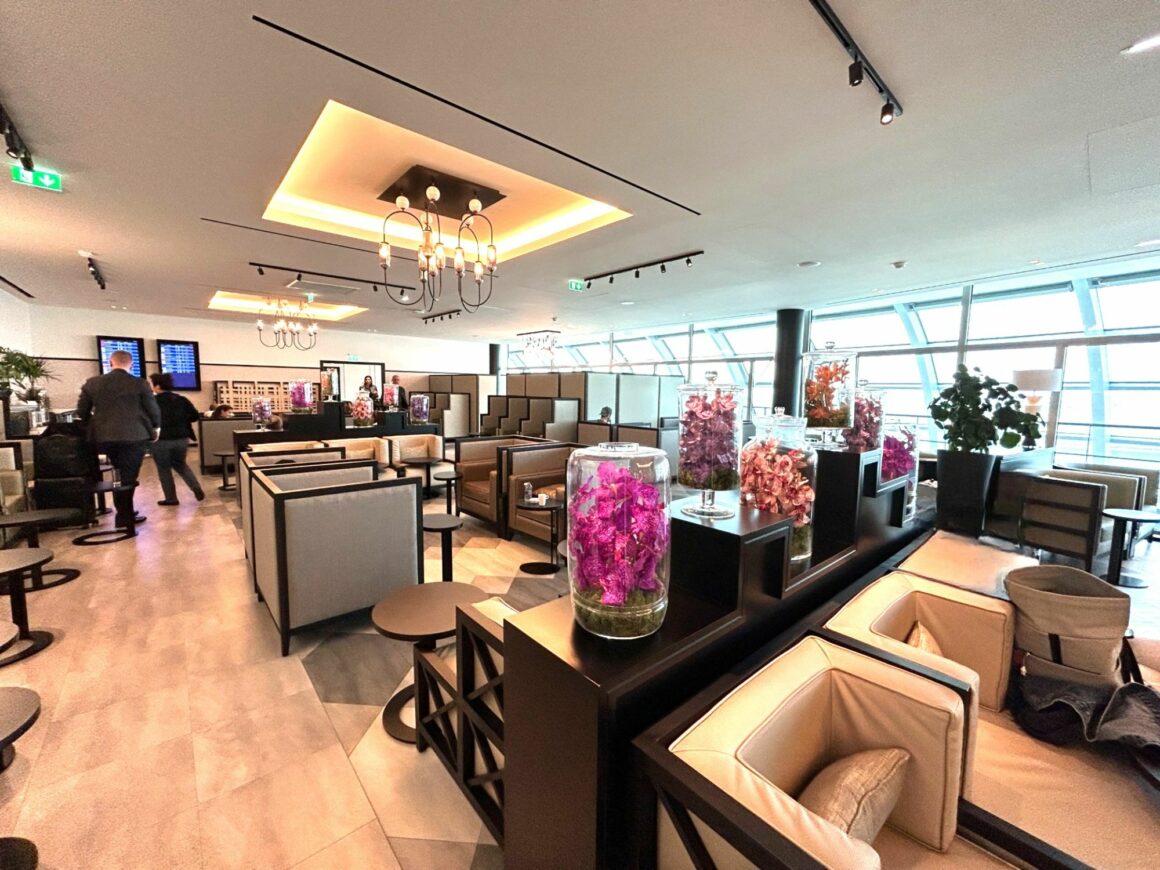 The last room has views of the airfield and is segregated into sections.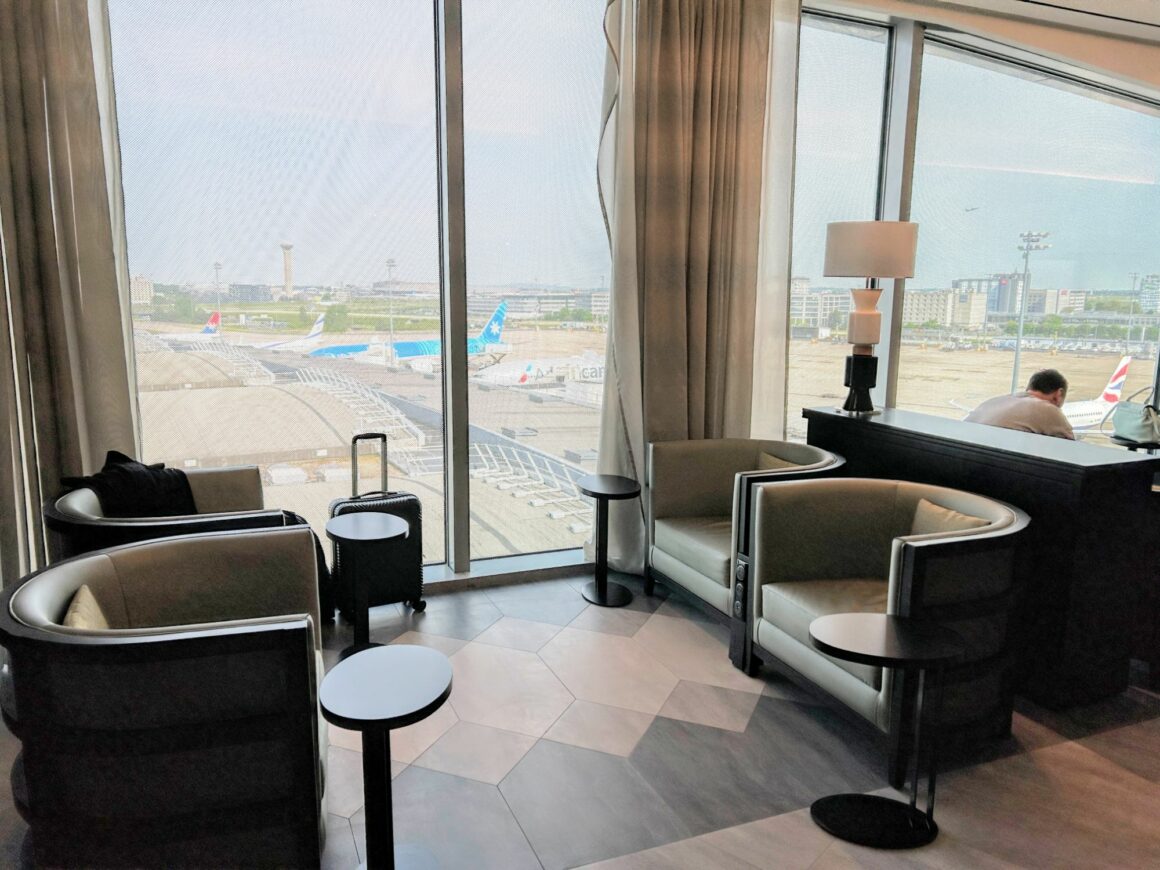 There are plenty of power outlets with one at every seat with USB and European sockets.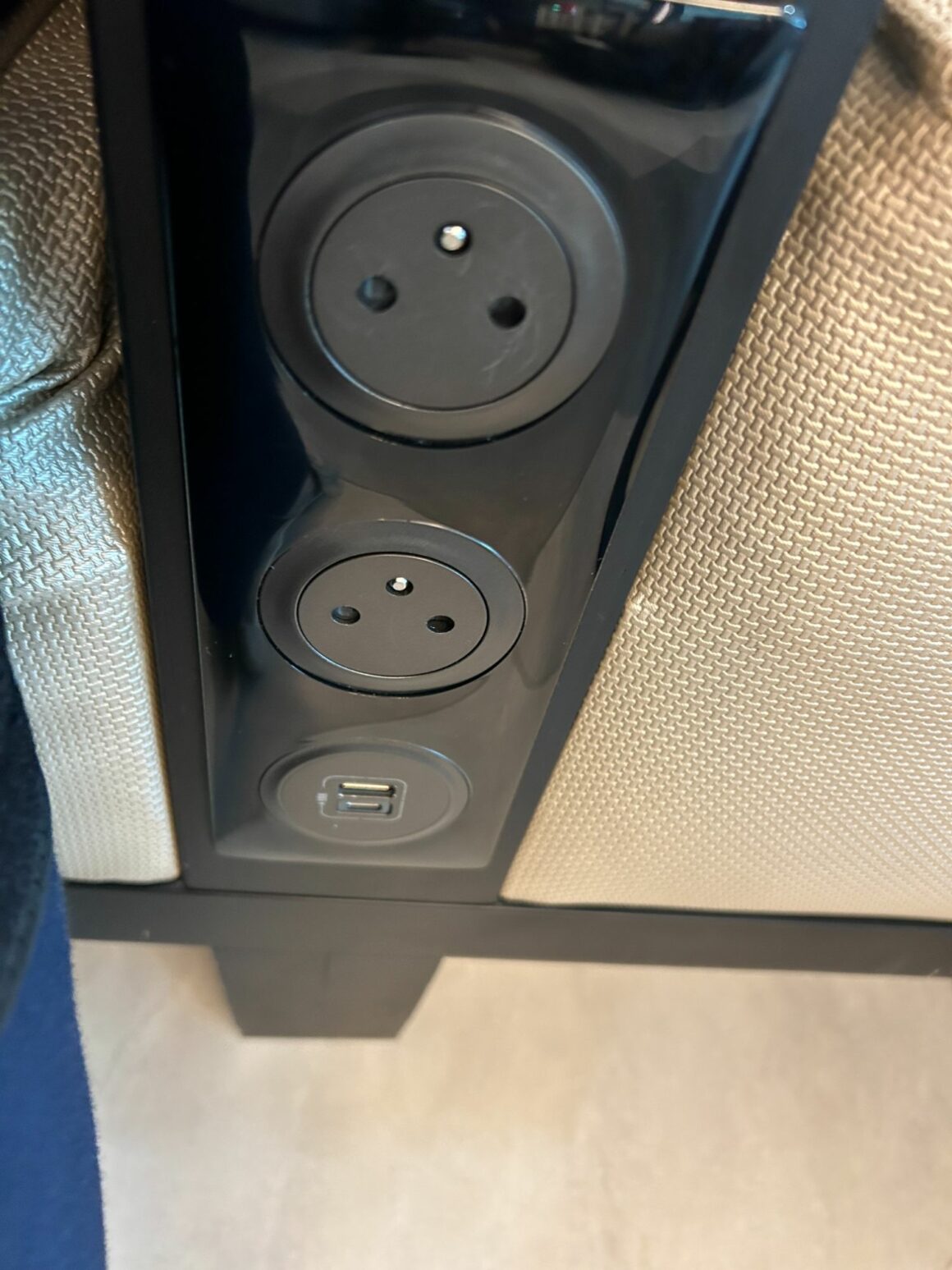 Along one wall in a bar-type working area with comfortable seats. This was the only section in the entire lounge where you could sit and work at a normal height without having to hunch over a table in front of you. I found this very odd.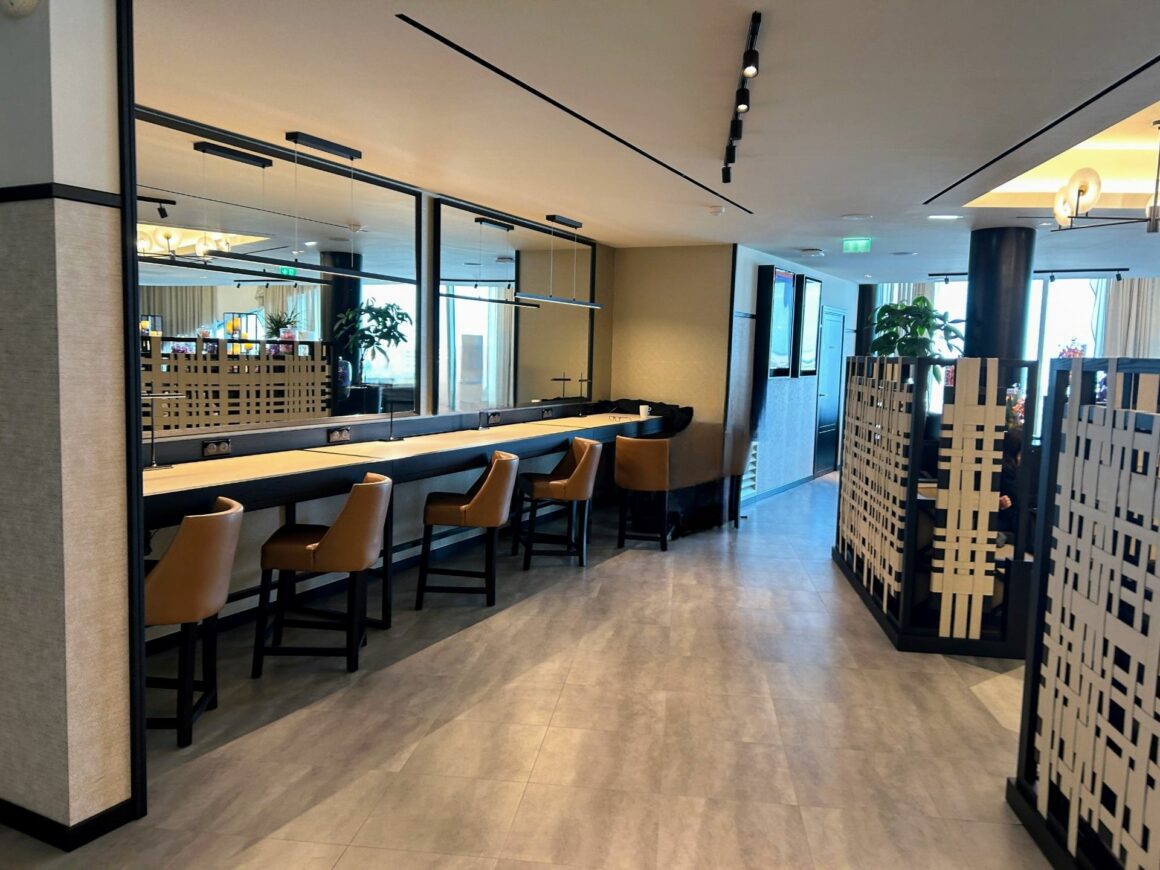 Outlets are available at every seat; there is a bar against one wall for single travellers just in to have a quick bite too.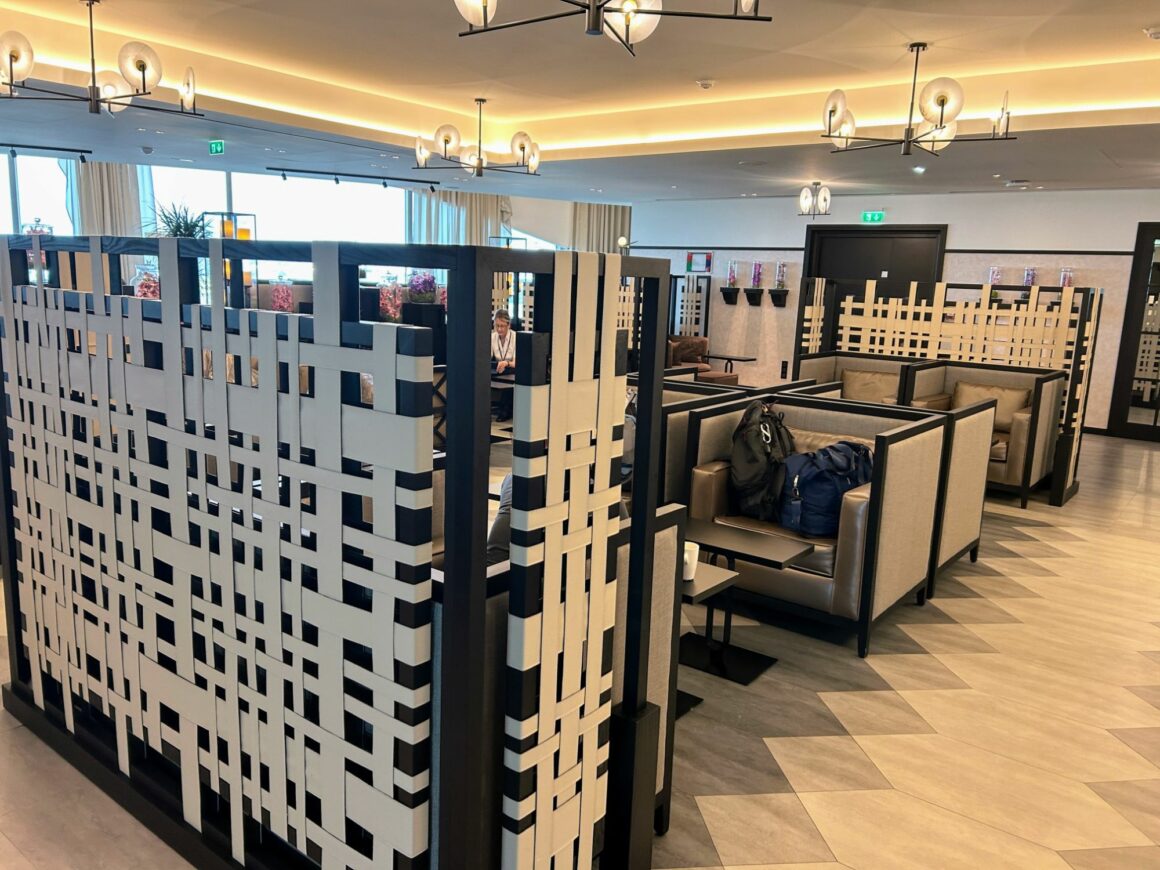 If you just want to relax with a drink it is ideal as there are lots of comfy style chairs.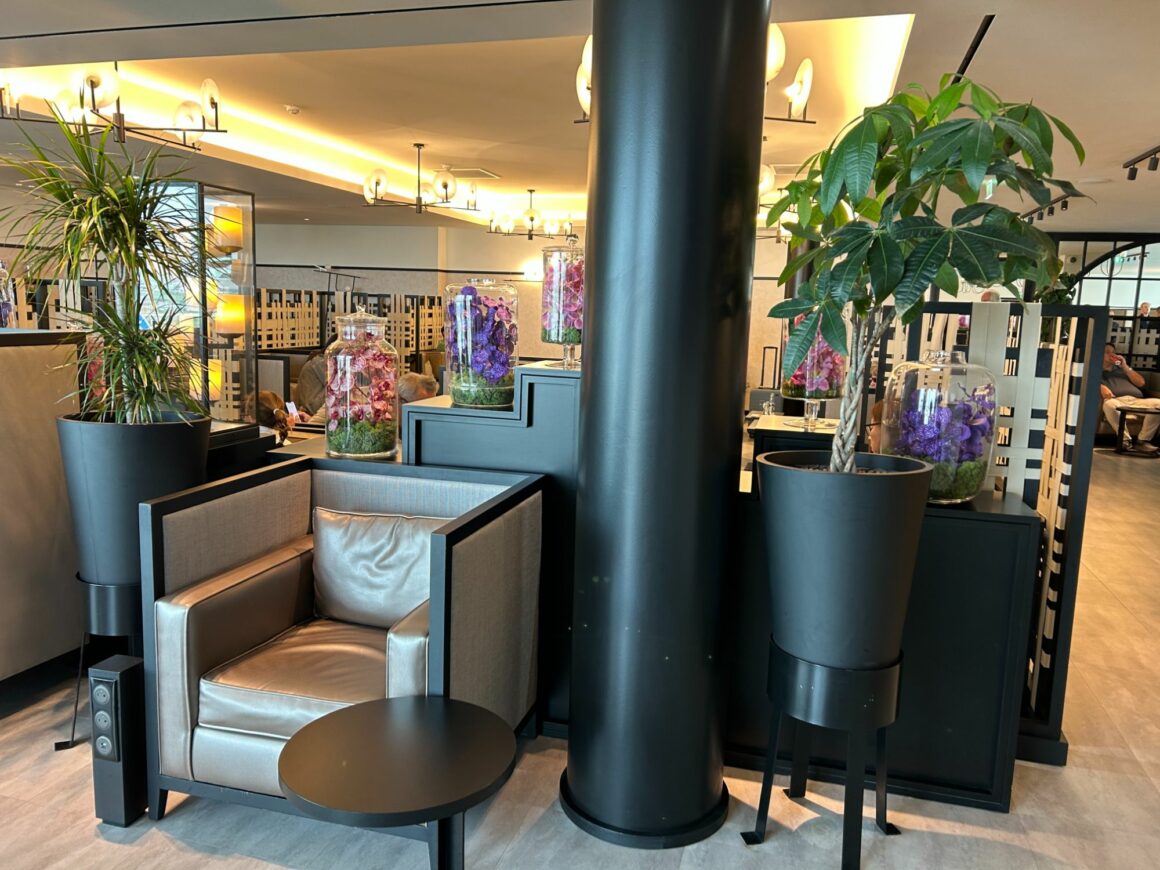 Food and drink
Considering we were in Paris, the world capital of food and drink, I thought it was a little disappointing. This was the entire selection of alcohol. Maybe they had more later on as it was around 9am. There was Lucien Lalardier Brut Champagne but it wasn't great.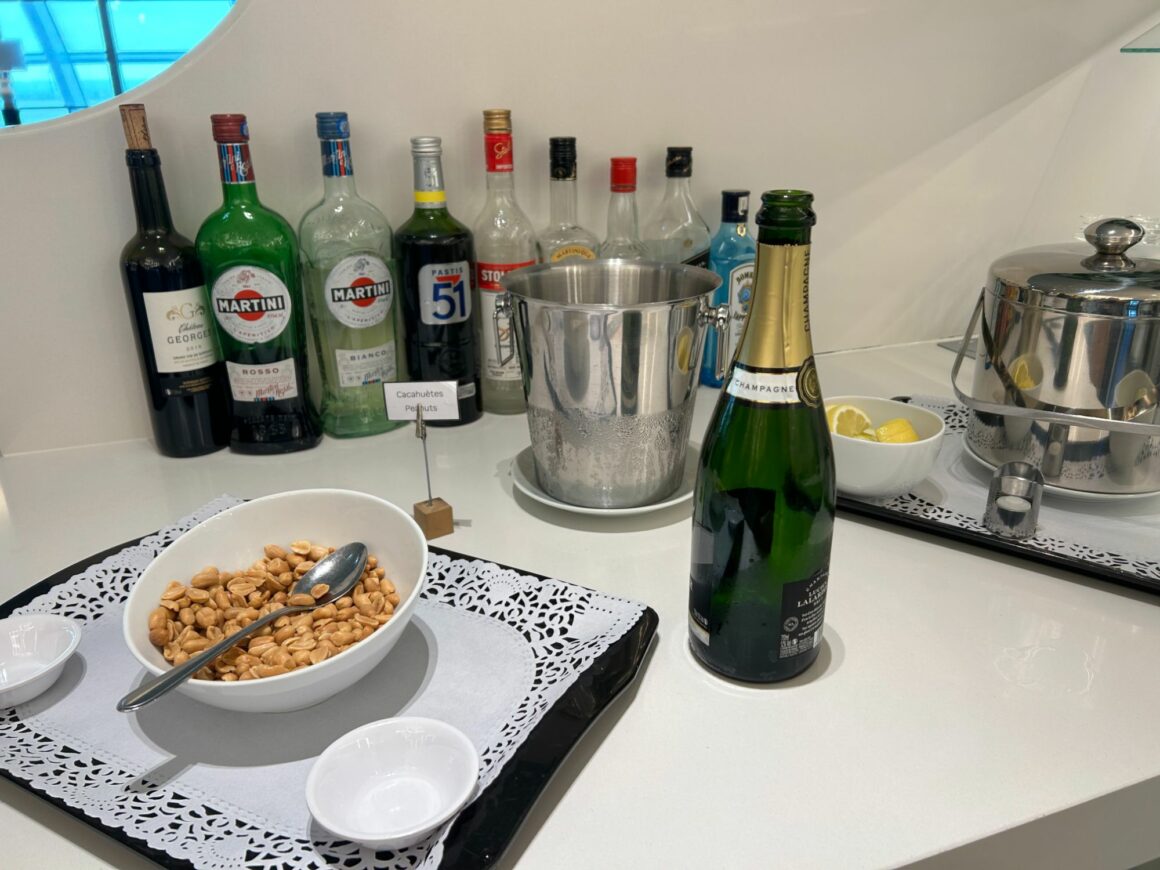 In the fridge, they had Heineken beer but at least they had Orangina and Peach iced tea for a bit of variety of soft drinks.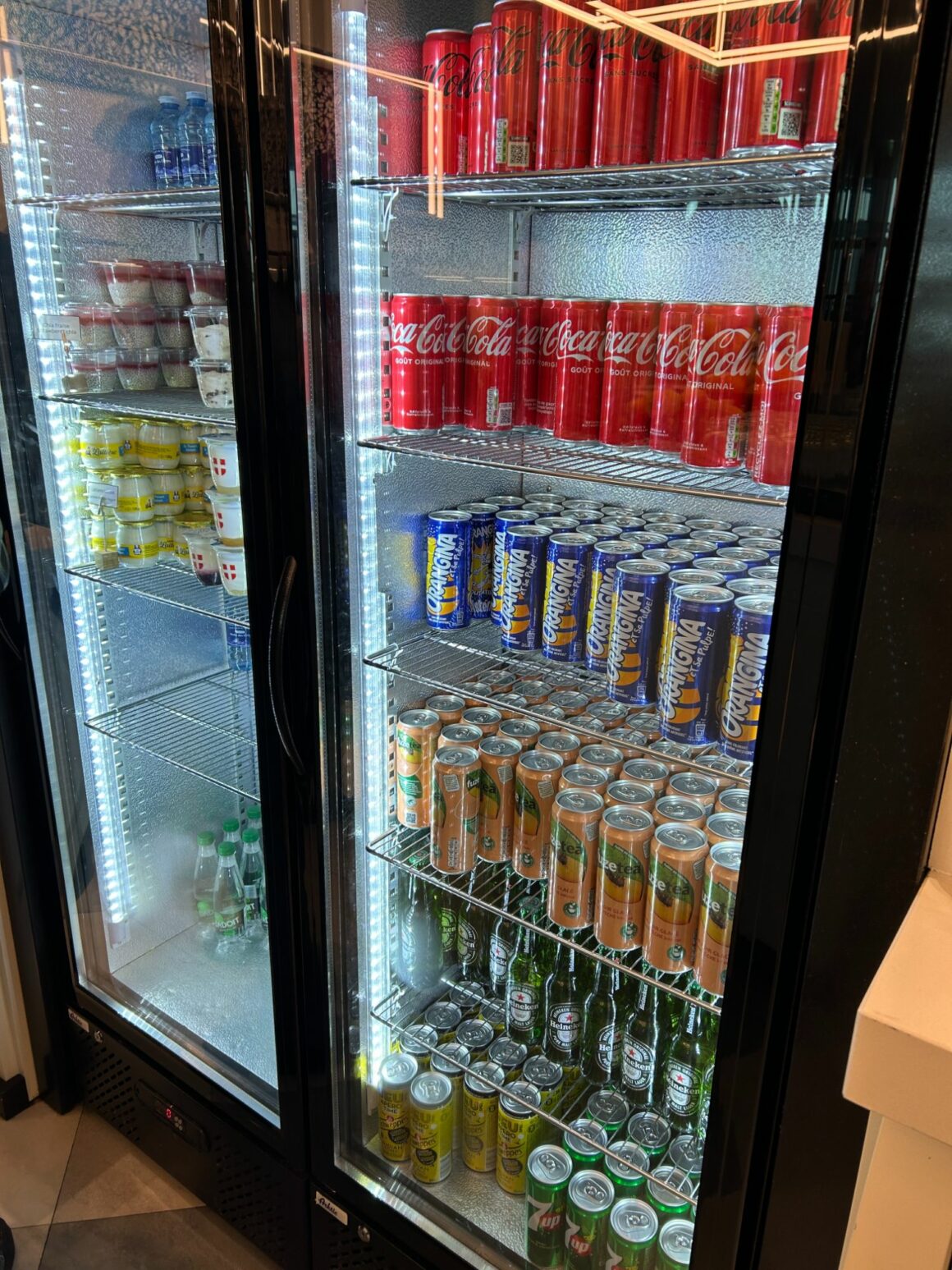 There was also a bean to cup coffee machine which produced decent coffee but was very slow.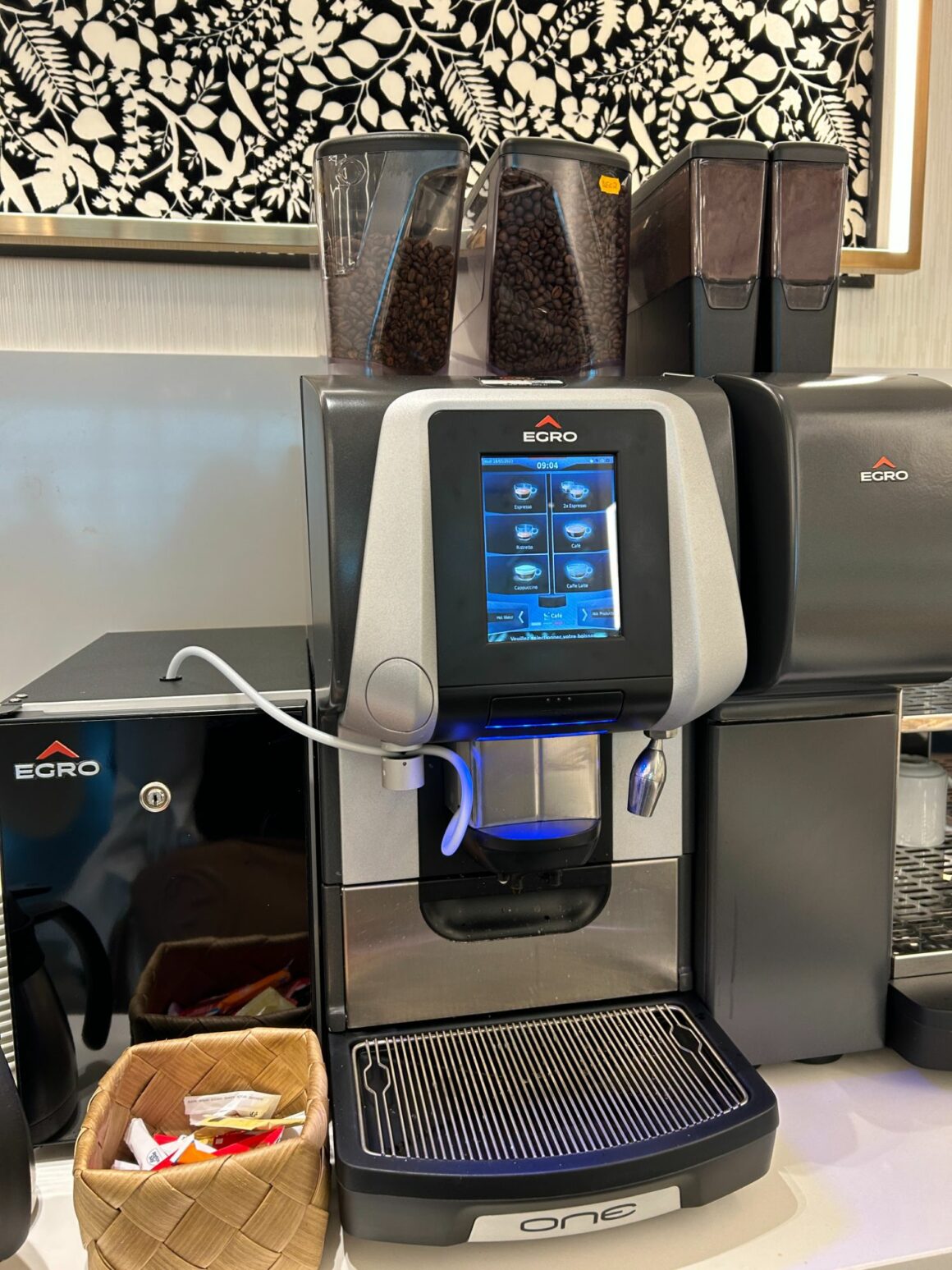 In terms of food there was a strange mix for breakfast with salad: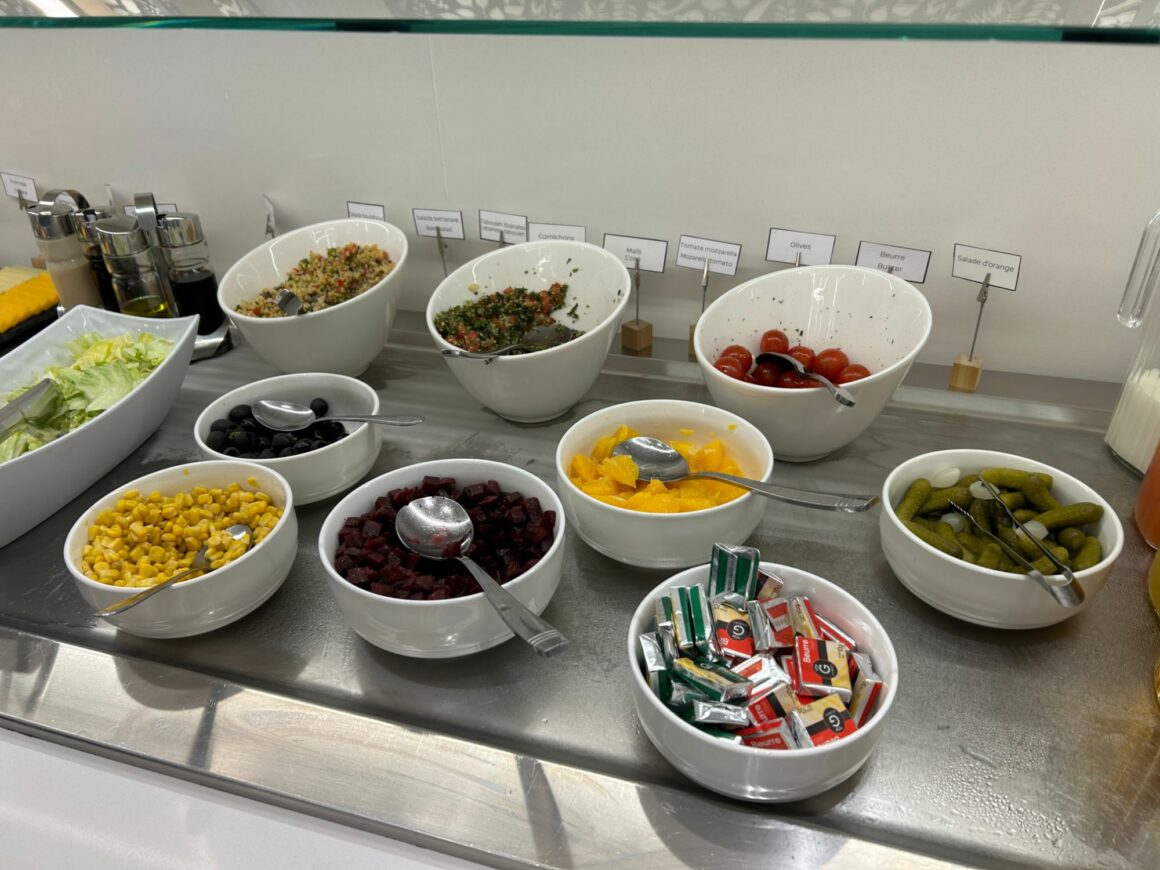 And very pedestrian meat and cheese: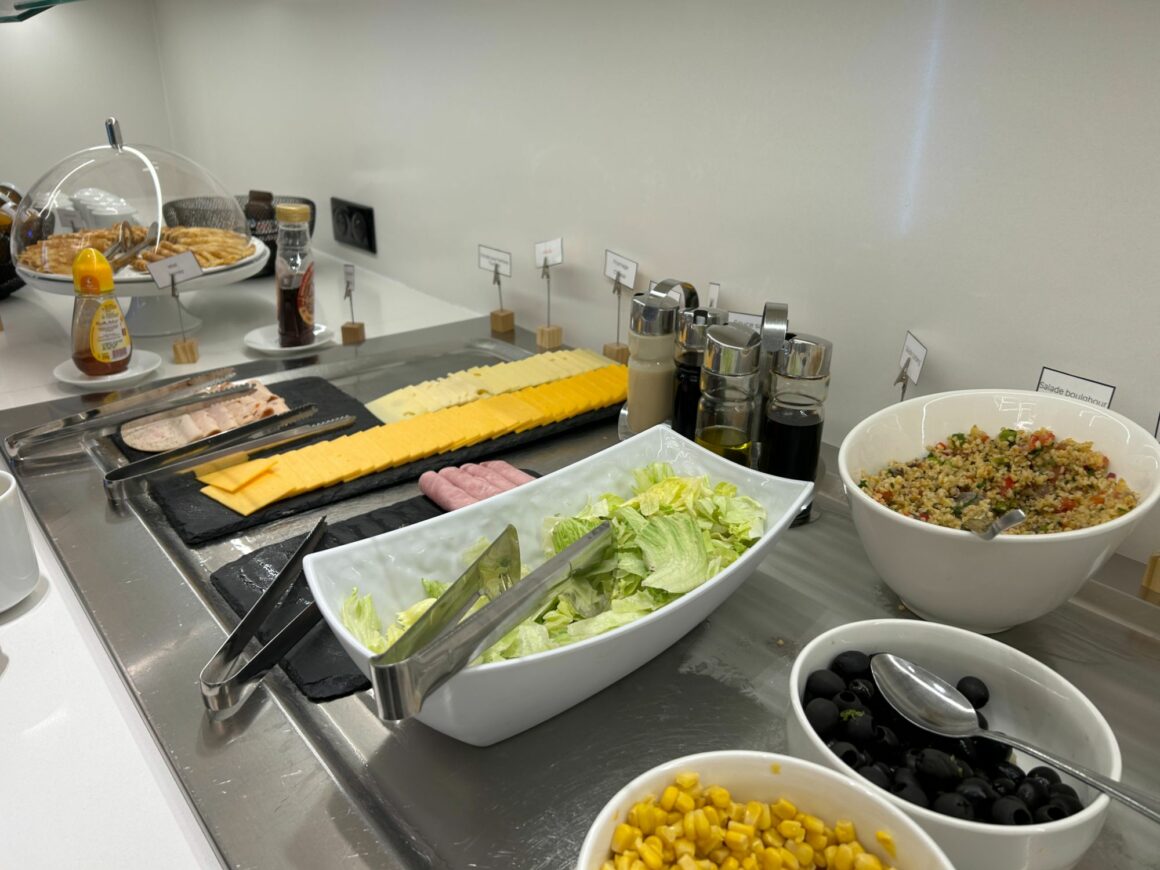 The hot food was better with scrambled eggs, mushrooms and baked beans along with more interesting options such as salmon quiche and croque monsieur.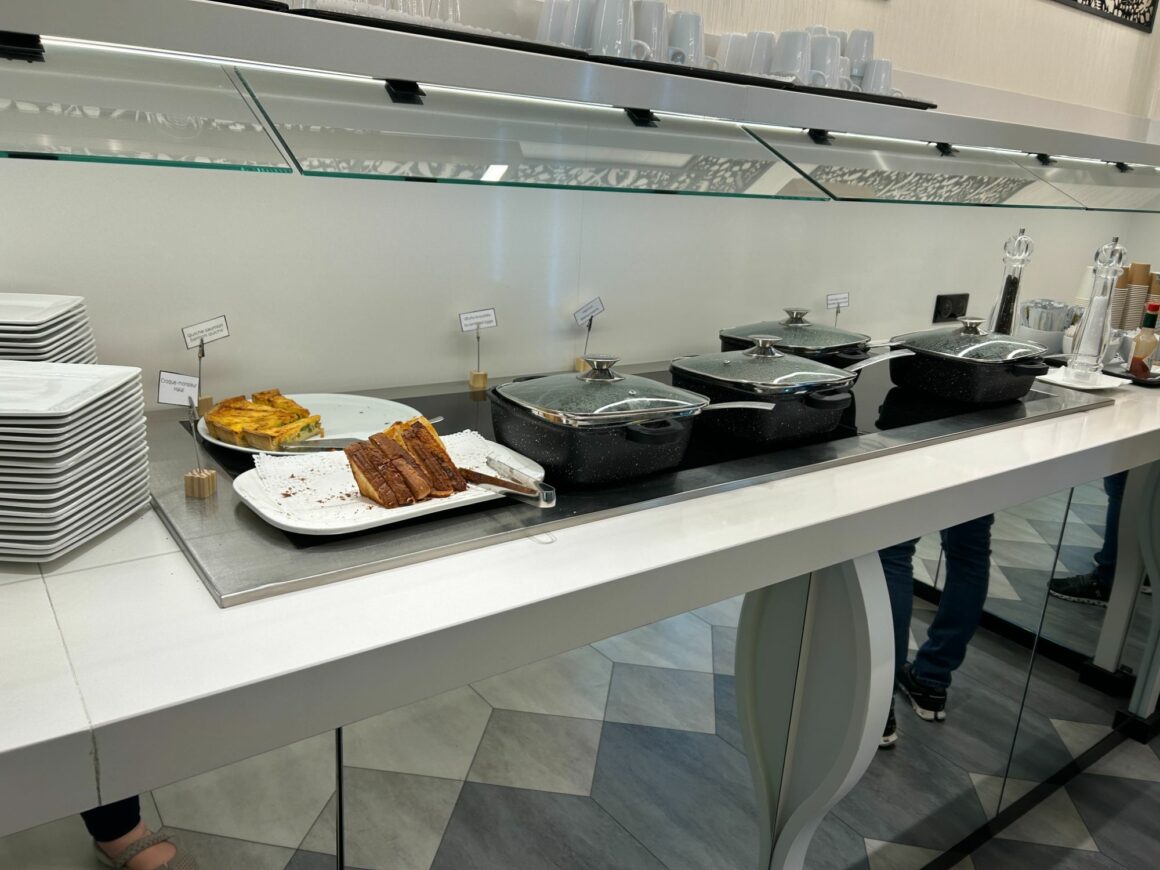 Of course, there were also mini baguettes and croissants plus two types of cereal:
Finally, there were crepes with some different toppings: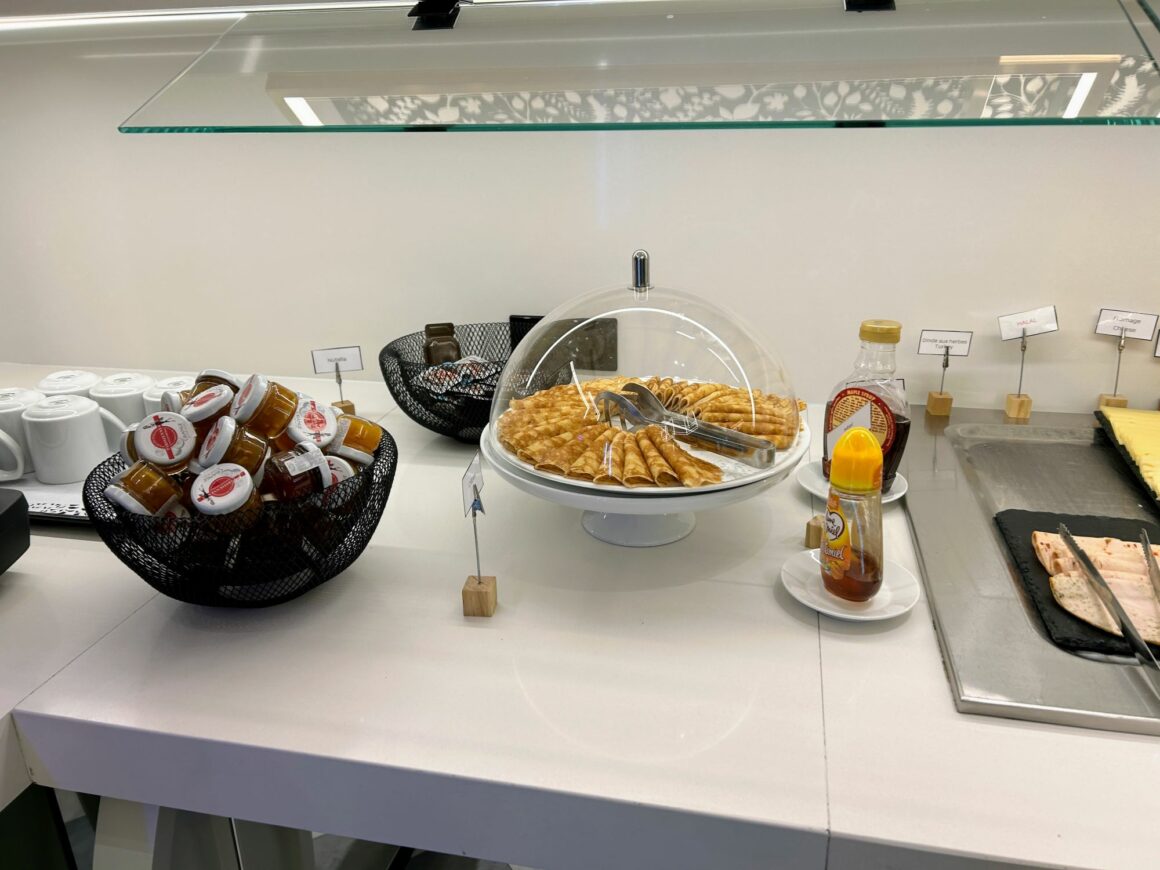 Facilities
There are not really any facilities apart from a shower room that they charge €20 to use and the ability to read magazines and newspapers online.
Conclusion
The lounge is fine to wait for a short period for a flight, when I was there it was not too crowded, and there was adequate food and drink. The decor is very elegant and there are plenty of corners to get some time chilling out. It is not very well designed in terms of eating or working with only low, small tables. The food and drink were a little low quality in some areas considering where the lounge is. However, it is rare to find champagne in a third-party lounge and overall the standard was higher than most third-party lounges in Europe. However, it does not feel it would be worth €65 to visit.