What is the Wayfarer Points app?

Wayfarer Points is a new app which is designed for frequent travellers and travel loyalty enthusiasts. It has a rather novel feature of loyalty program leaderboards, perfect you are pretty competitive like I am! You can challenge friends and other points enthusiasts around the world to beat your points. You can invite friends to join the app and compete against you.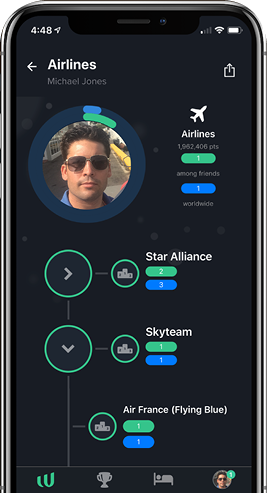 If like me, you have many different loyalty programs to keep track of, it can be tricky. There is, of course, Award Wallet which integrates nicely with Wayfarer but the app goes a few steps further. Wayfarer supports all the main travel loyalty programs and you can either add them individually or use Award Wallet if your details are already there. Wayfarer Points displays your loyalty program balances: airline miles, credit cards, hotel points and even coffee rewards – and shows you how loyal you are in the moment, compared to other collectors. It's easy to plan for future trips, see points credited to your accounts and take advantage of your miles and points, all in one app.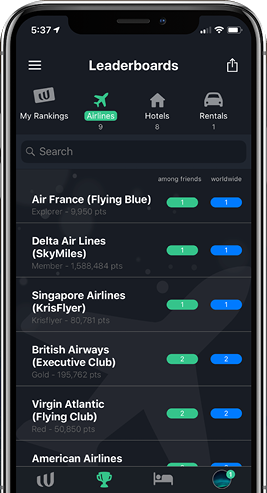 Cheap hotels and more
Most importantly, even if you are not massively into the points side, Wayfarer Points Travel Deals offers competitively priced flights, car rentals, cruises, tours and activities. There are hotel deals not available to the general public with savings of up to 30% vs. major booking sites. Premium Members can save up to 50% – 70%* on hotels. There are also deals on dining and shopping in the US.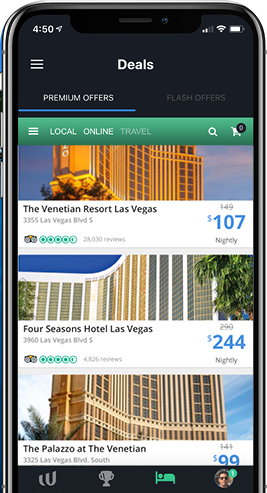 Let's take a look at a couple of deals to see if the promised savings really add up. I had signed up for the premium membership.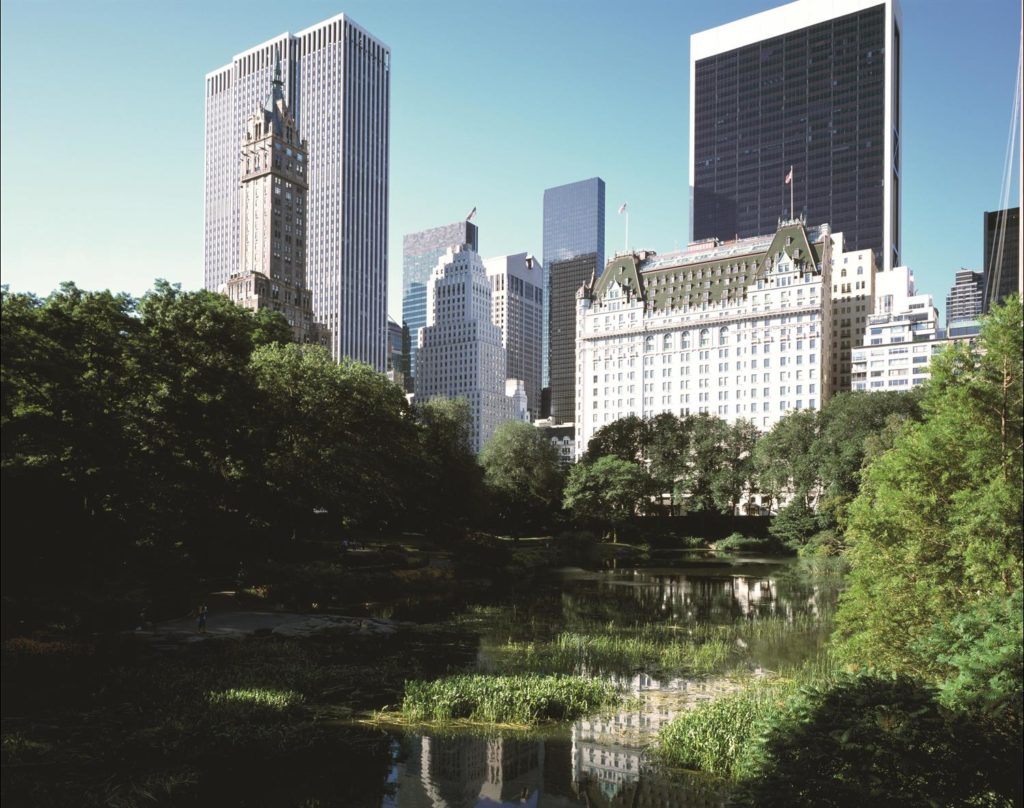 I looked at New York hotels in November for 3 nights as I am planning a trip for then. The Plaza is one of New York's most iconic hotels and was featured in Home Alone 2.
Mainstream online travel agent price (Expedia, booking.com etc): £933
Cheapest online: £607
Wayfarer: $629 = £466
Another iconic 5* luxury hotel is The Pierre: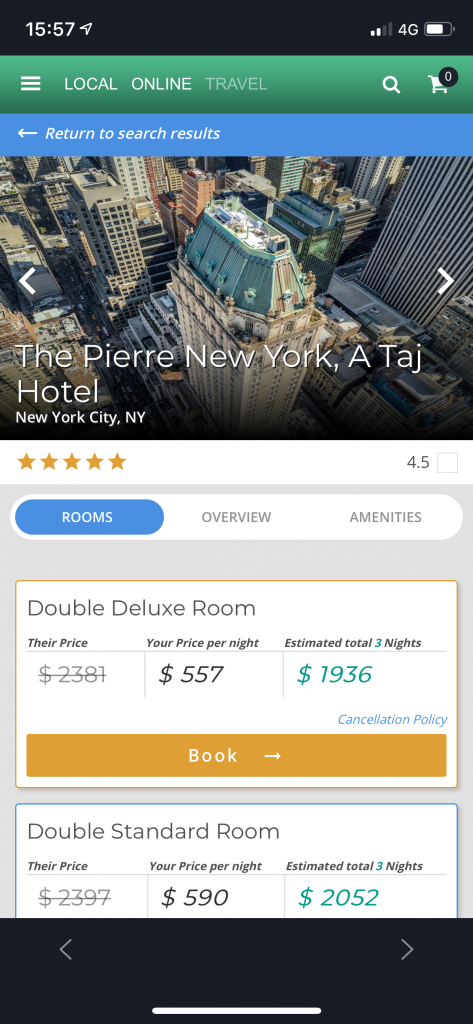 Mainstream online travel agent price: £942
Cheapest online: £538
Wayfarer: $629 = £428
So there is definitely a big saving to be had even over some of the cheap bed brokers online. Even without the premium membership you can still get smaller discounts. To find them go to DEALS=>EXPLORE SAVINGS=>TRAVEL DEALS
If you were interested to buy the premium upgrade here is what it gets you: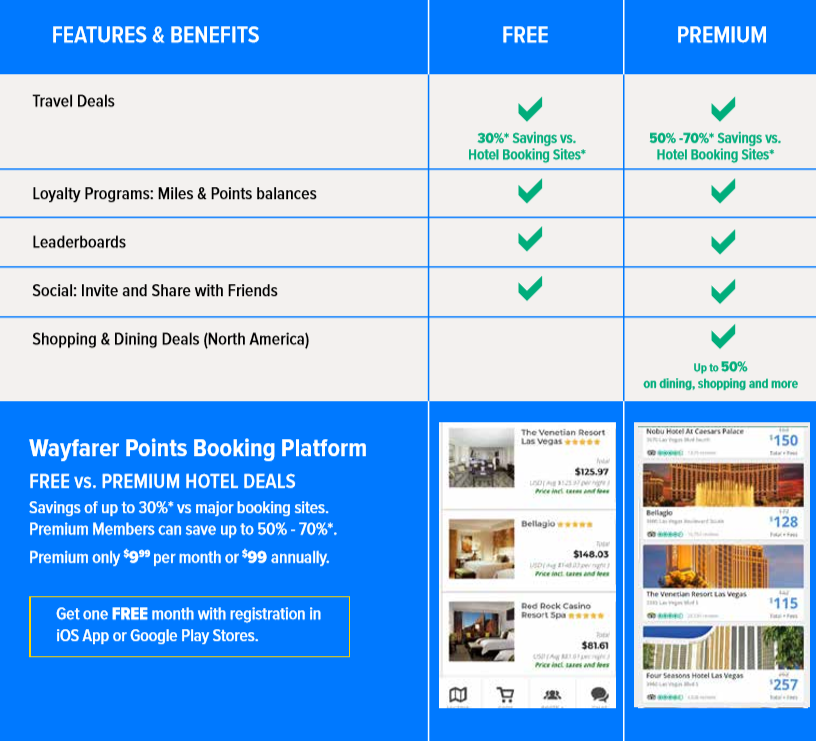 Conclusion
Although the loyalty tracking and leaderboards may not be for everyone, the deals certainly seem to deliver some substantial savings. In the example above you could get back the cost of the premium subscription with just one night's hotel stay. I did one month as a trial but I am very likely to keep renewing if the savings keep delivering to this amount of money!
If you would like to try the app please use referral code WFPTLFL. You can find more details and download the app here.