Last week I flew to New York courtesy of British Airways to check out their new Club lounge. You can read my review here.
In today's article, I will also review the new First lounge at JFK which is available for First class oneworld passengers as well as BA Gold Cardholders. BA customers in First will also have access to the Concorde Room which would be the better choice in my opinion.
British Airways new First lounge JFK
Check-in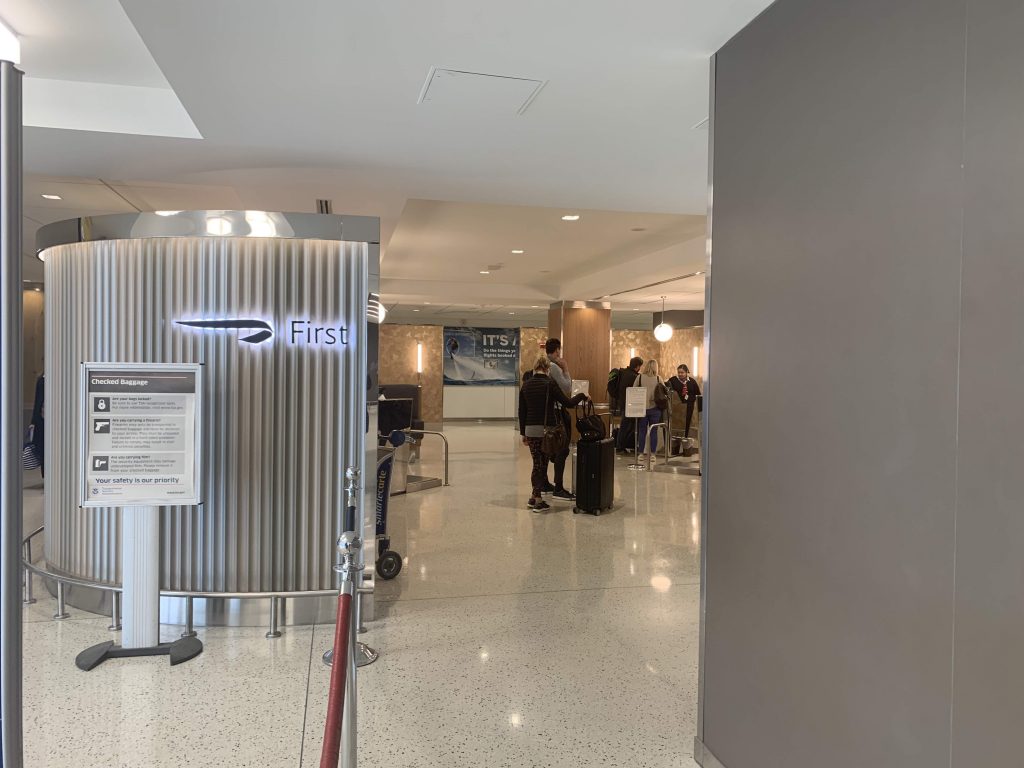 As new lounges BA have a new check-in area at JFK with a First Wing. The First Wing is not the same as in Heathrow T5 as you don't have a dedicated security area (which ironically there was before) but they do have a smart check-in area and a priority access lane for security. The new check-in area for First is very nicely done with podium check-in desks and a seating area. It's great not having to lift your bags up very much to put them on the belt which you can do with them upright.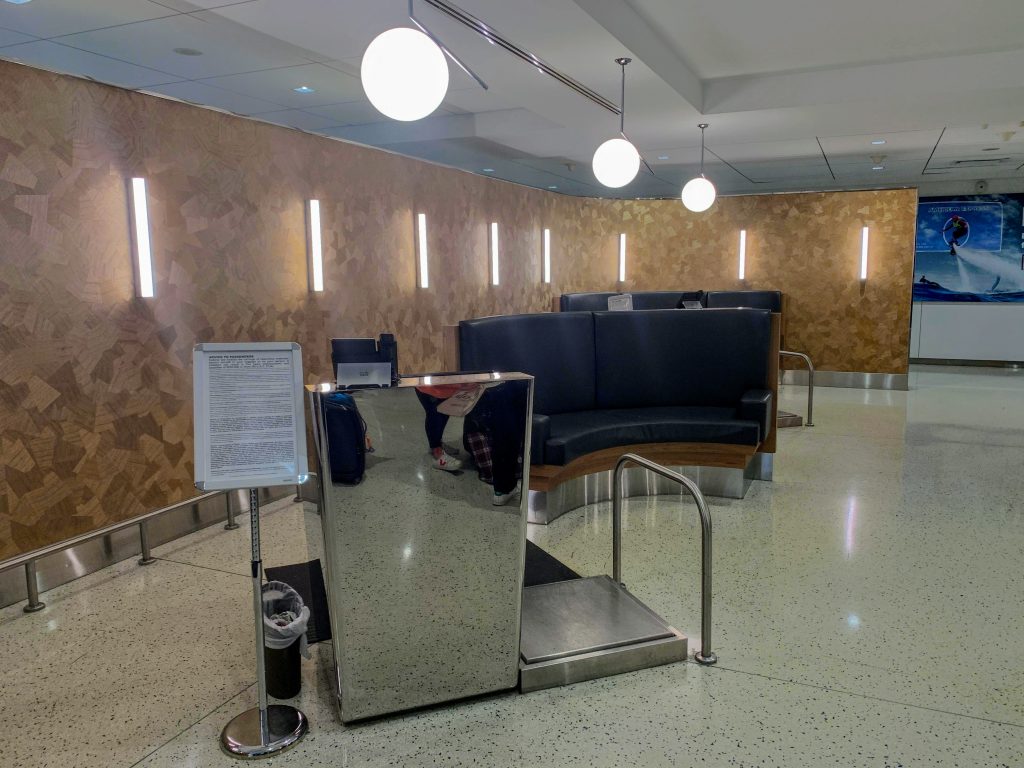 Now BA have a walkway that leads you into a fast track area of the main security area for Premium passengers. It's worth noting that if you have TSA precheck you don't need to take off your shoes. Just keep your boarding pass in your hand and show them as you got to walk through the scanner.
First lounge area
Prior to the renovation, the First lounge felt very dated and a bit mismatched. It does often get busy in the evenings with passengers from other oneworld flights using the lounge as well. When I visited on a Saturday night it did not feel busy.
The lounge is now divided into lots of smaller areas rather than one big sprawl as before. This made the lounge feel quite large but yet intimate. The lounge is 60 per cent larger than its predecessor and covers more than 5,480 square feet.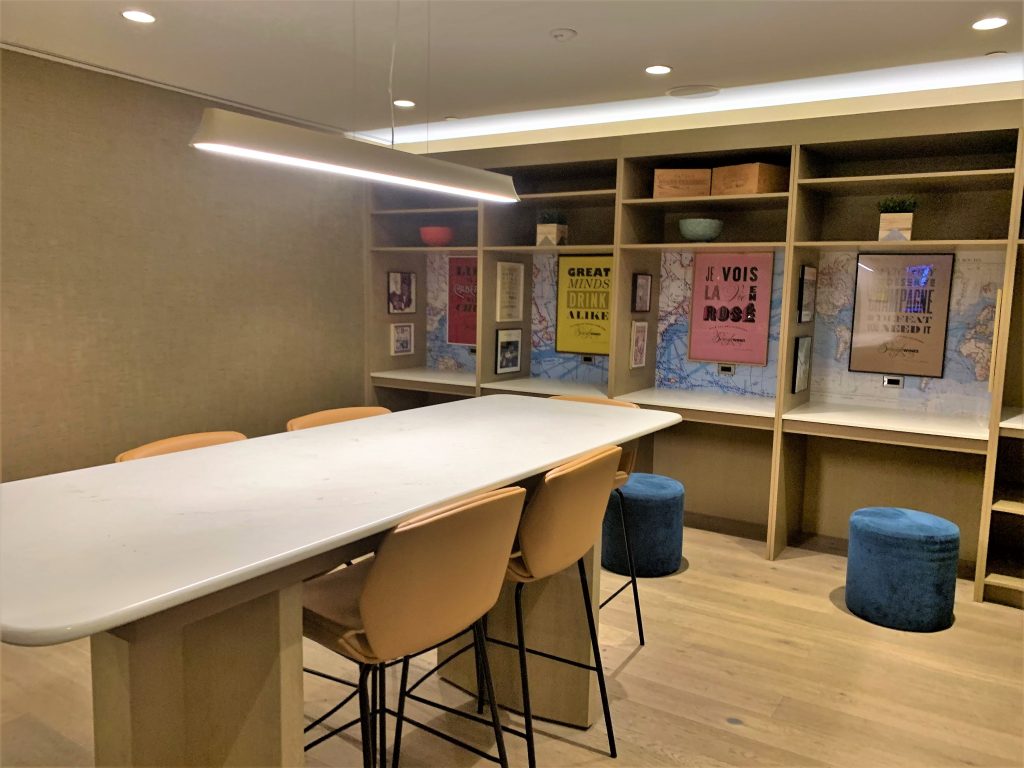 Naturally, the first area I headed to was the wine room which forms the centrepiece of the lounge. This has an enomatic dispenser, which enables you to enjoy wines at exactly the right temperature that have been oxidized to the correct level.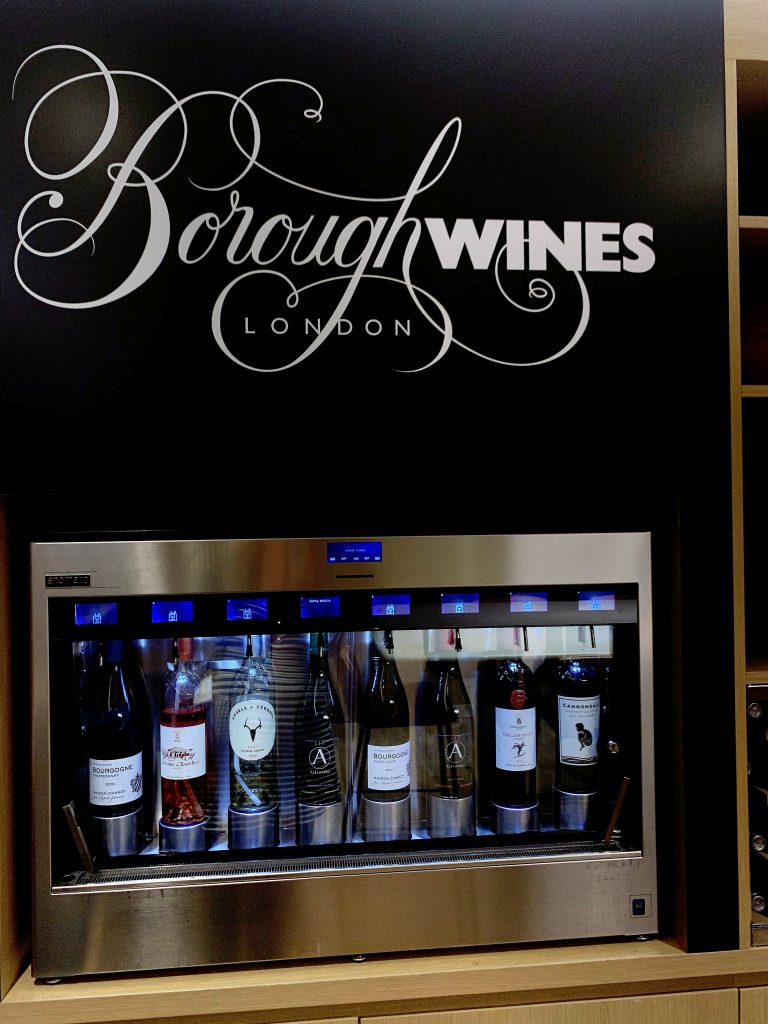 I enjoyed trying a little "Flight of Wine" and I thought the tasting note cards were a great touch. The selection of wines is always linked to a theme which changes regularly. It was old world wines with even a Lebanese wine on offer!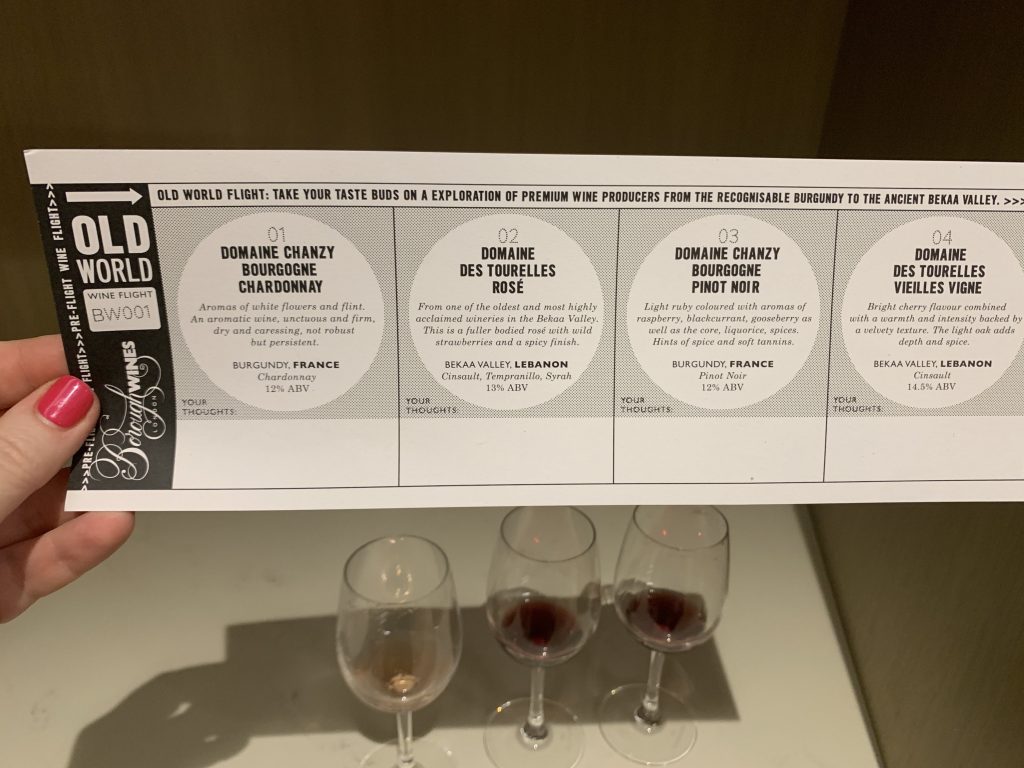 All around this area where small work areas as well as a central bench with stools.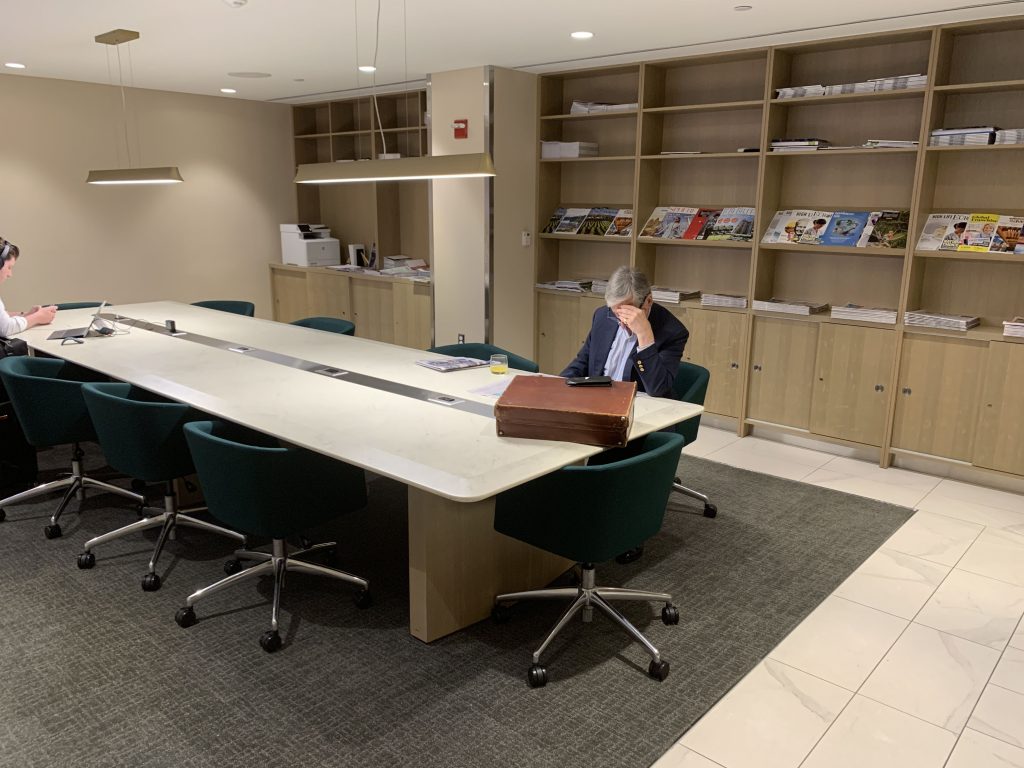 If you wanted to work there was also a dedicated area with a communal table with sockets. In this area was quite a large selection of magazines as well as a printer.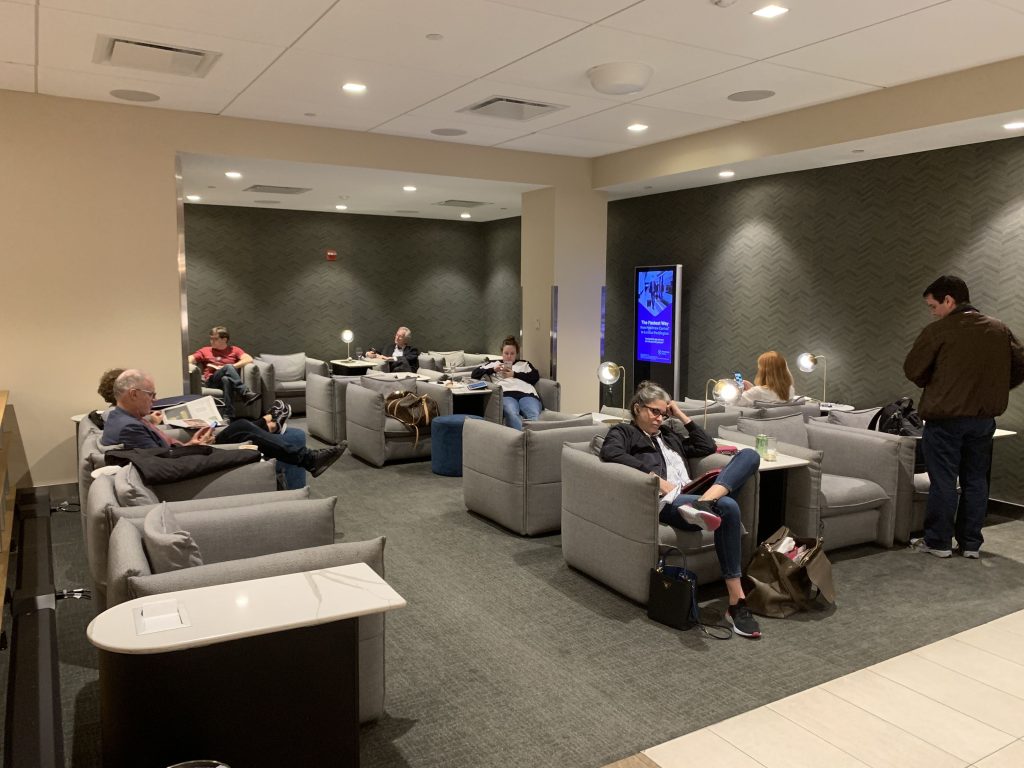 The seating areas were divided up and featured the same seats and marble tables with plug and USB sockets as the Club Lounge. It felt like the "comfy" seating was a little sparse and I would imagine that it could be quite packed at peak times.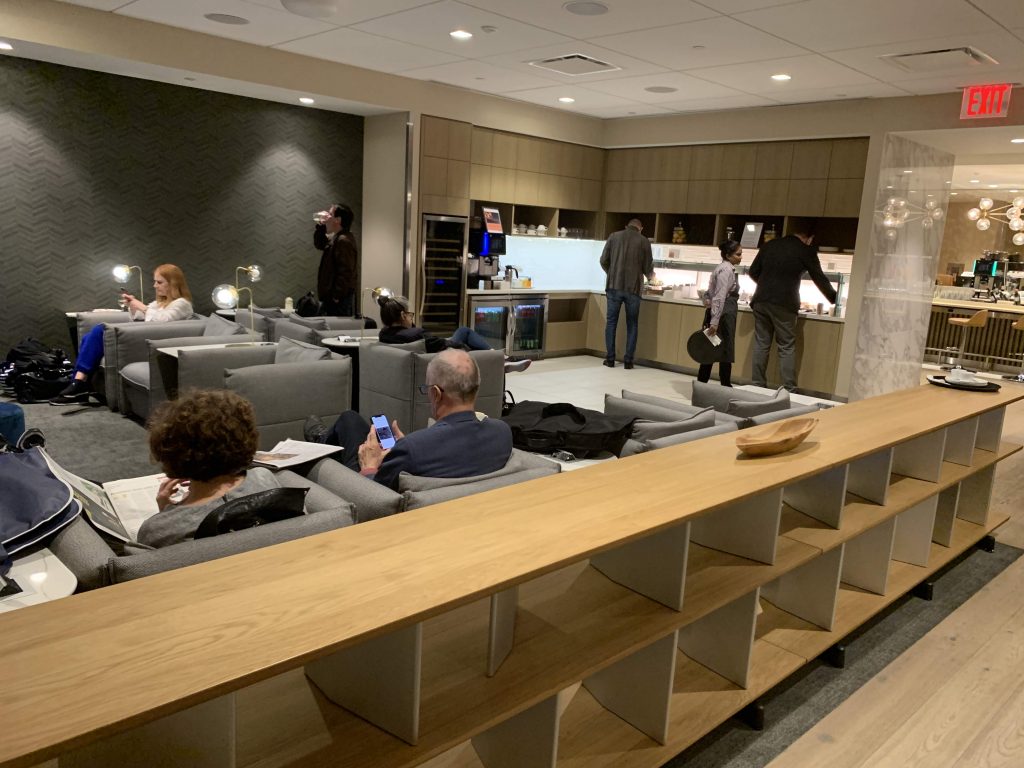 Like the Club Lounge there were snacks on offer in the lounge but more substantial and hot food in the dedicated pre-flight 'Boutique' dining area. In the lounge were salads, dips, sandwiches and cheese. There were also self-service coffee machines.
The Boutique dining looked smart and had a very similar selection to the Club version but this felt more upmarket and intimate.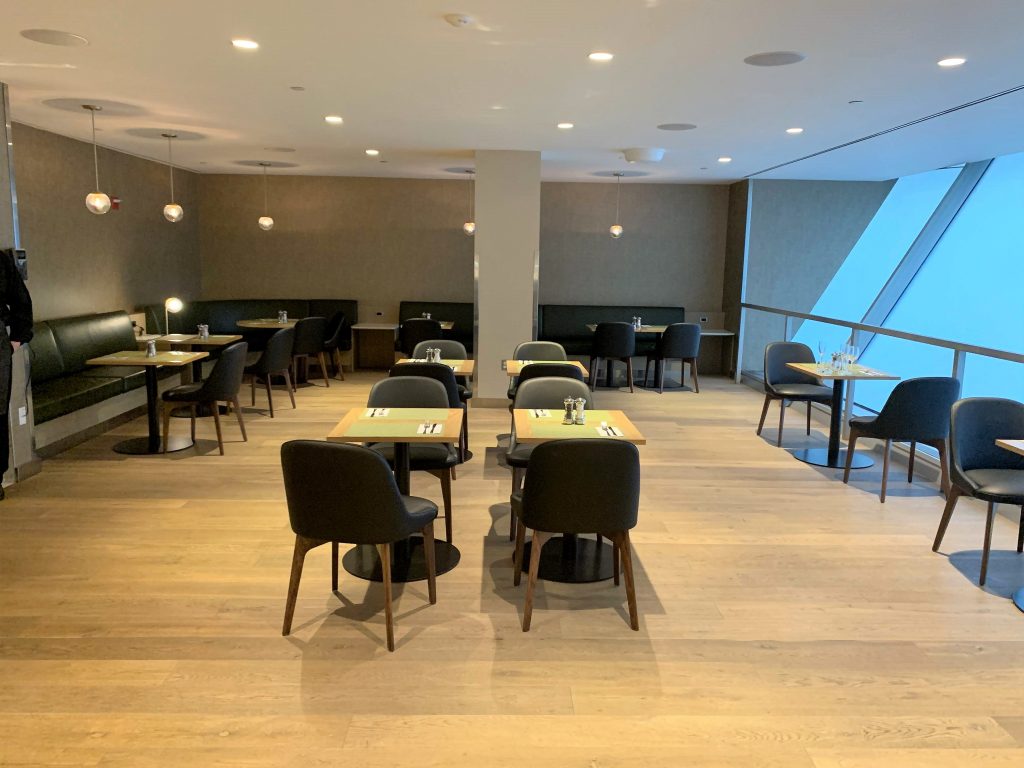 The food on offer included a buffet with salads, curry, bao buns, fish, desserts and cheese.
My favourite area was the luxurious looking bar with its marble top and warm colour scheme.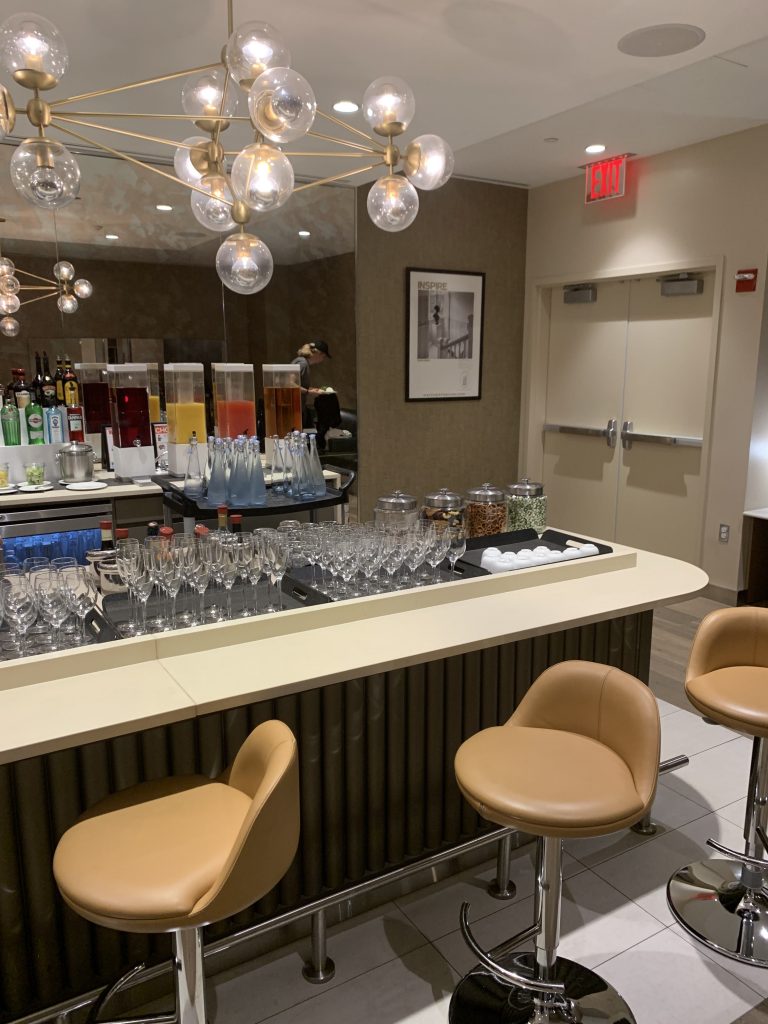 The range of drinks was similar to the Club lounge in terms of wines, spirits and beers but with a couple of additions. Pommery Champagne was available as well as Prosecco.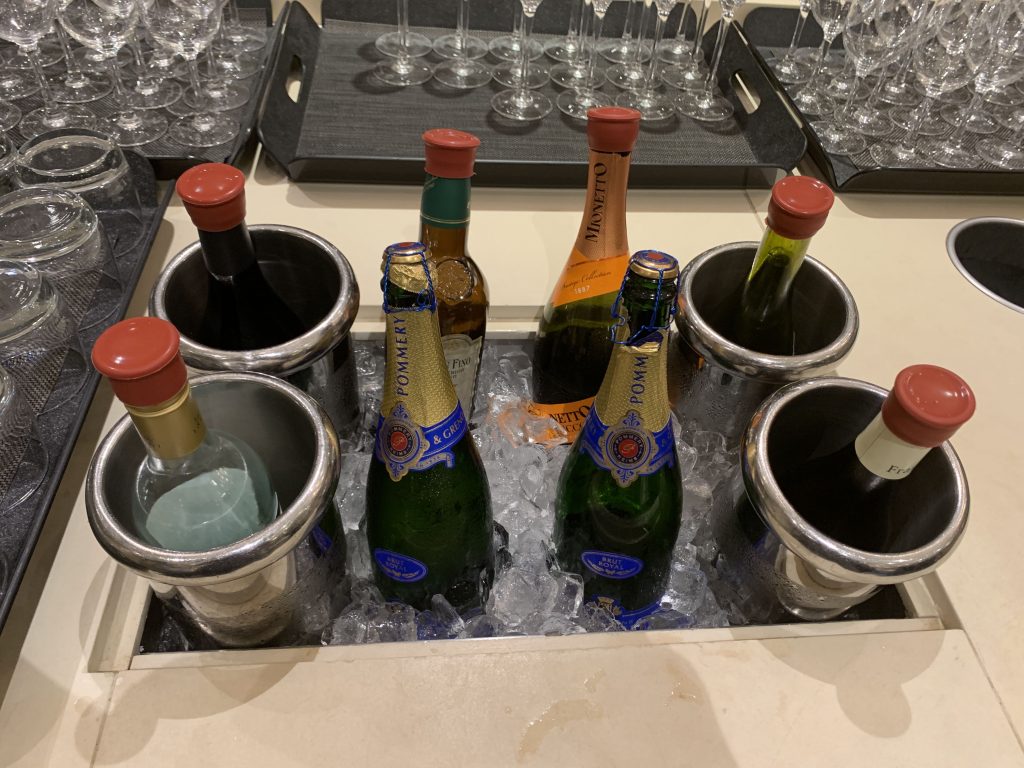 The red wines: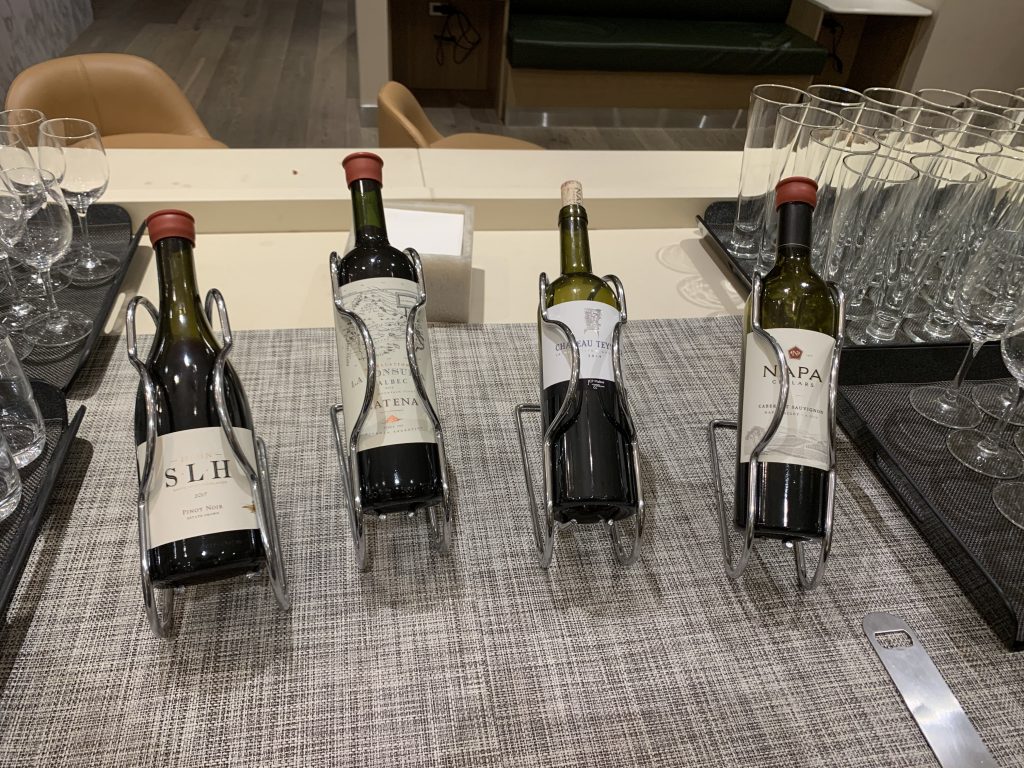 The spirits: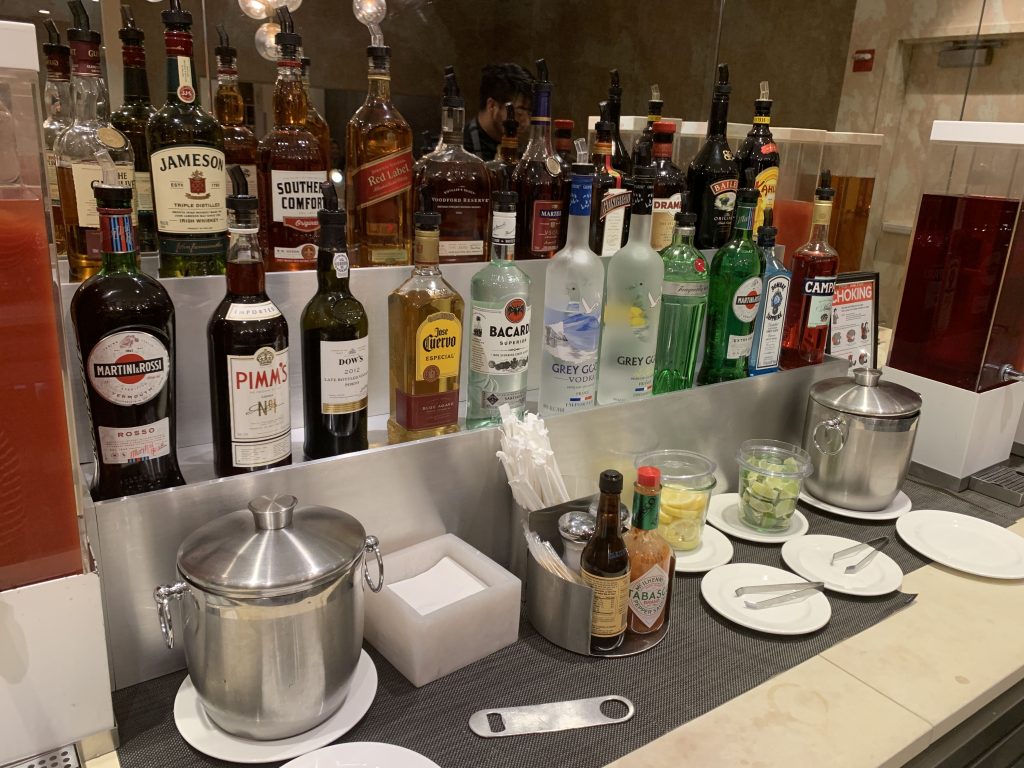 In this area there were a good choice of comfortable and stylish chairs or sofas, so along with the proximity to the good stuff, this would be my chosen place to sit.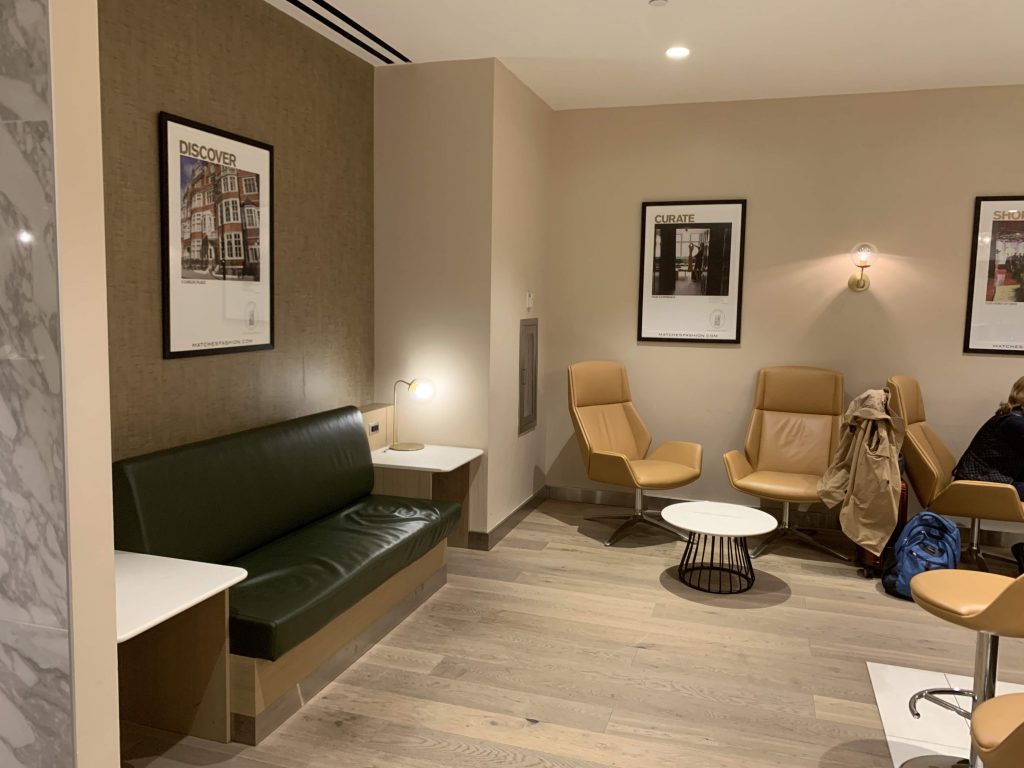 If you want a shower or a spa treatment you will need to go to the Club Lounge for these. You can find the list of complimentary spa treatments here.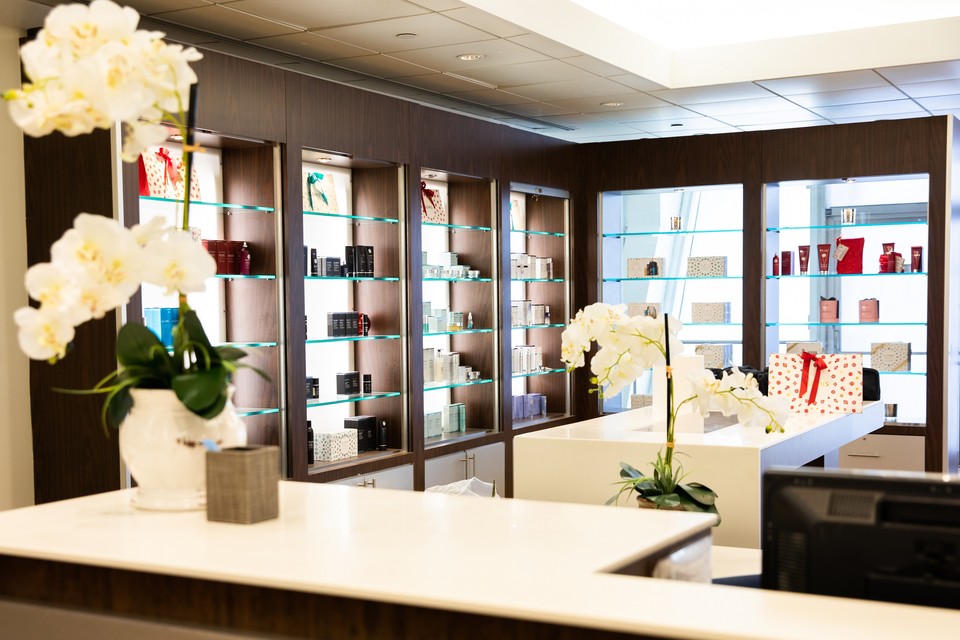 The washrooms in the First area were elegantly done with the old fashioned gold taps and Elemis toiletries.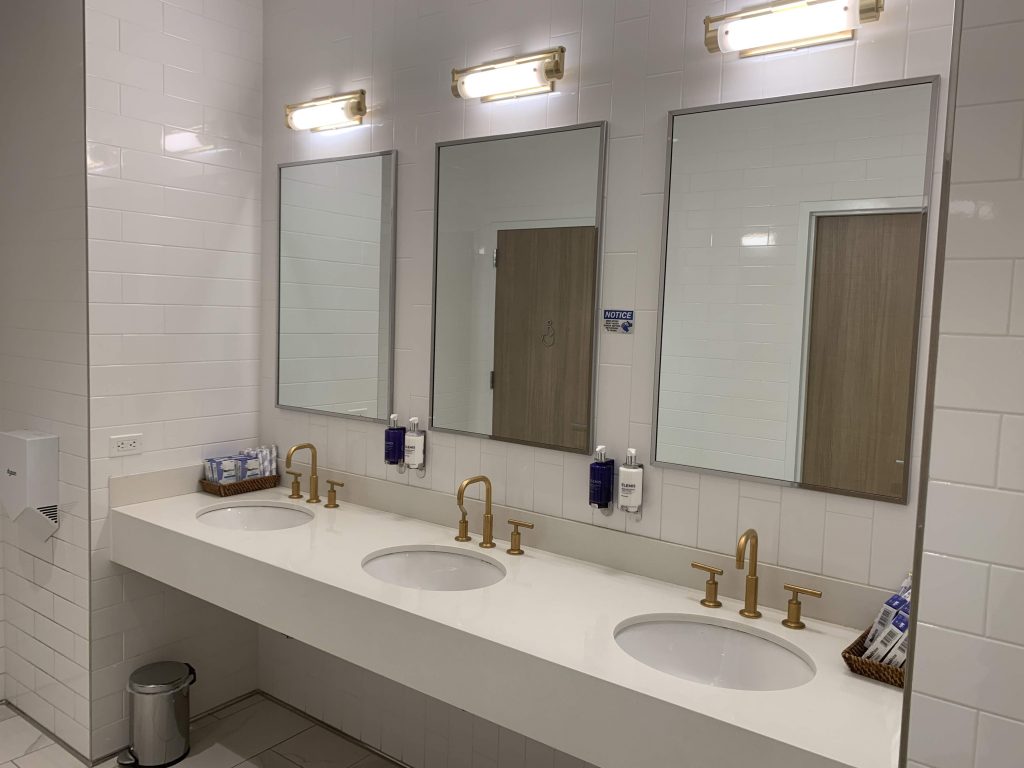 British Airways Concorde Room (CCR)
If you were actually flying in First Class this should be your first choice unless you just want to quickly pop into somewhere and grab a snack. The Concorde Room is by Gate 1, the opposite end of the terminal to the First and Club lounges. It was originally designed by Sir Terence Conran with the last major refurbishment in 2011. A few minor improvements were carried out in the current lounge refurbishments.
The Concorde Room definitely feels a step above the First lounge with its elegant grey colour scheme which would not look out of place in a 5* hotel. Sadly it is similar to the Heathrow version in that it is lacking in power points except in the dining area.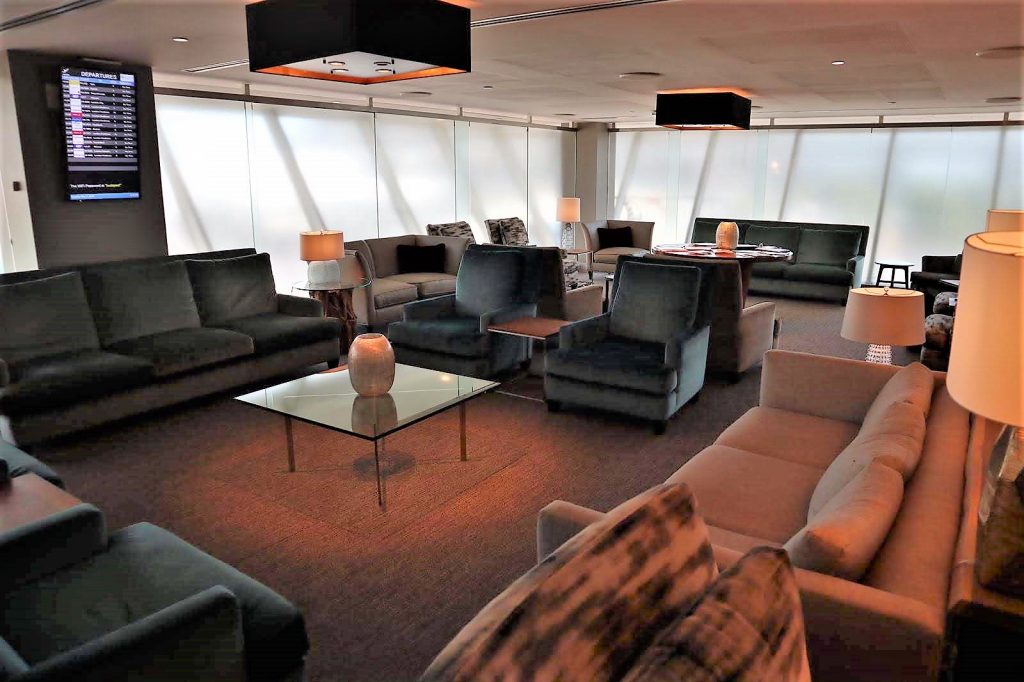 There is even a grand piano!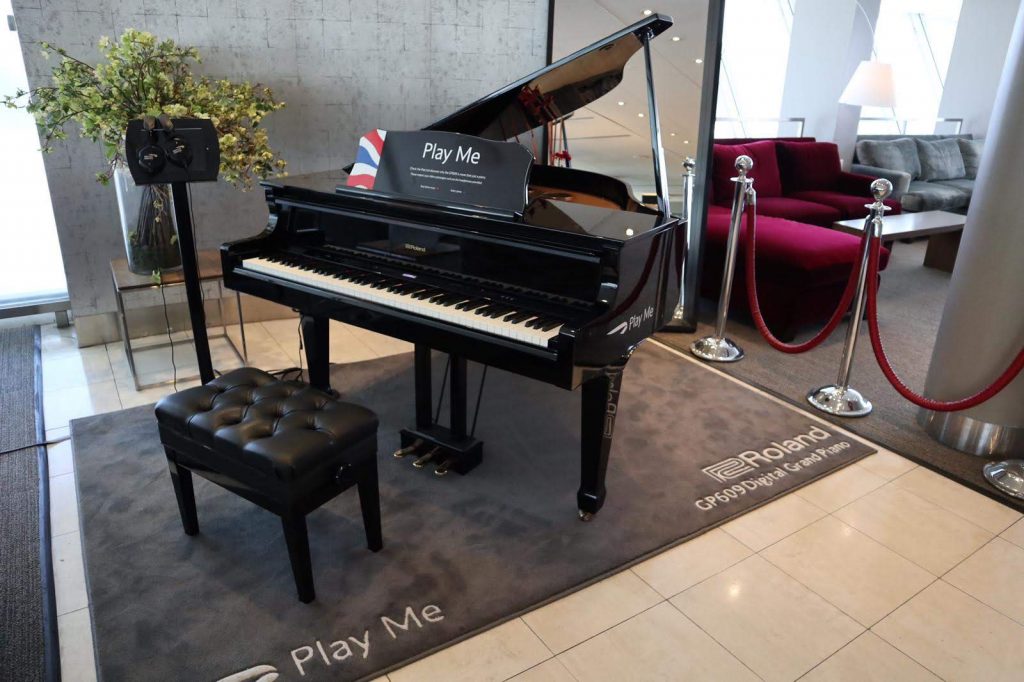 If you want (or more likely need) to work there is a very small work area with a printer and some PCs.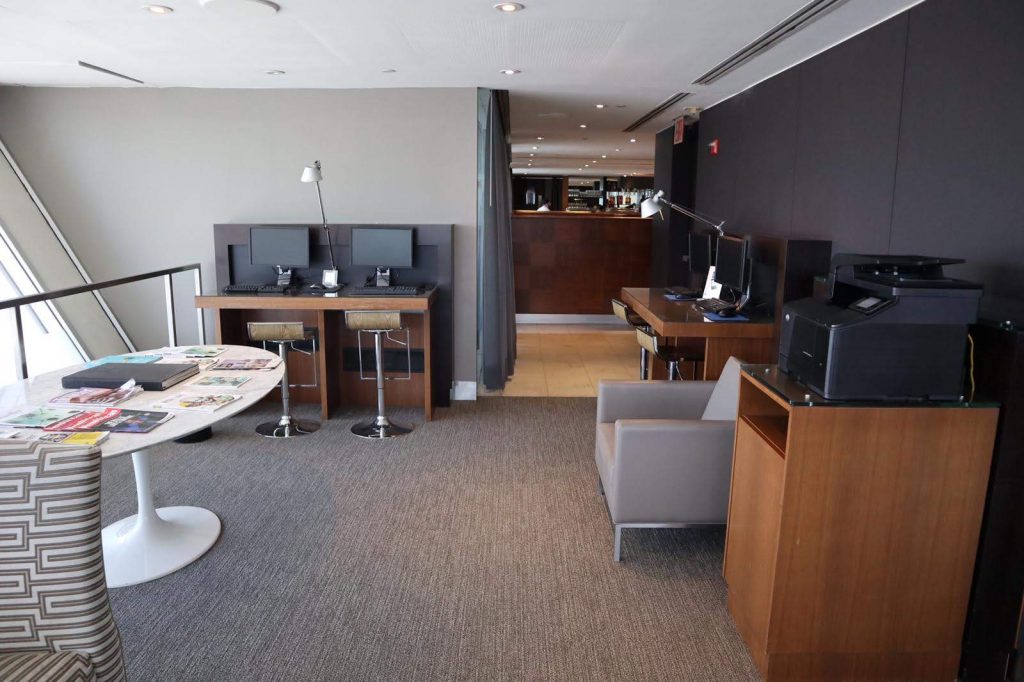 Food in the CCR is served in the dining room with its private booths and table service. This feels quite a step up from the Boutique dining area in the First lounge. You can also get waiter service anywhere in the lounge, like at Heathrow.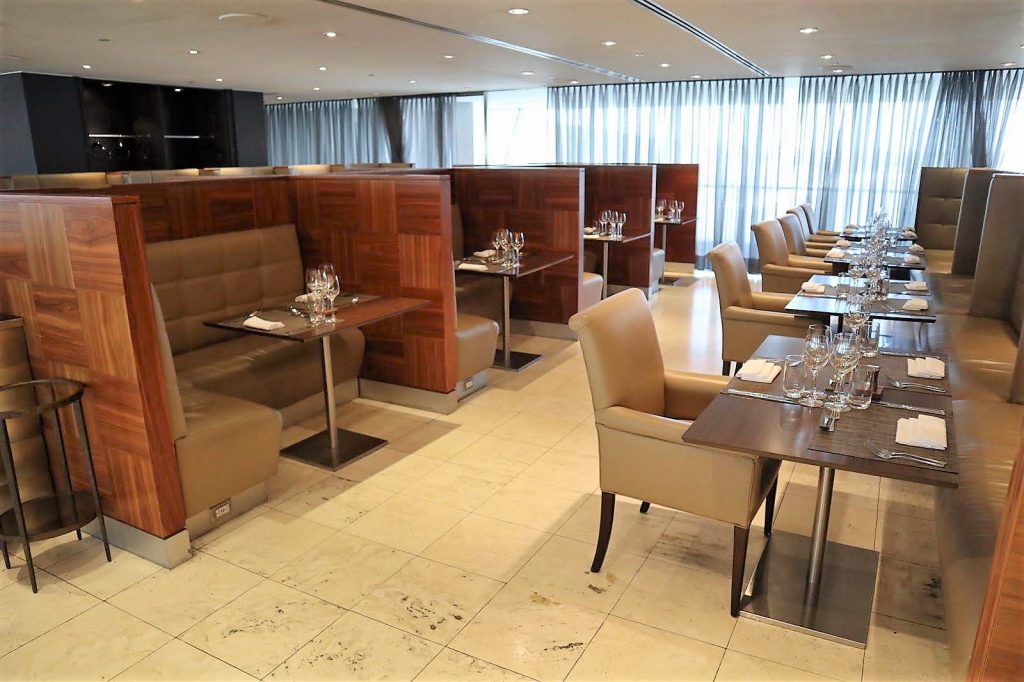 Here is the current menu: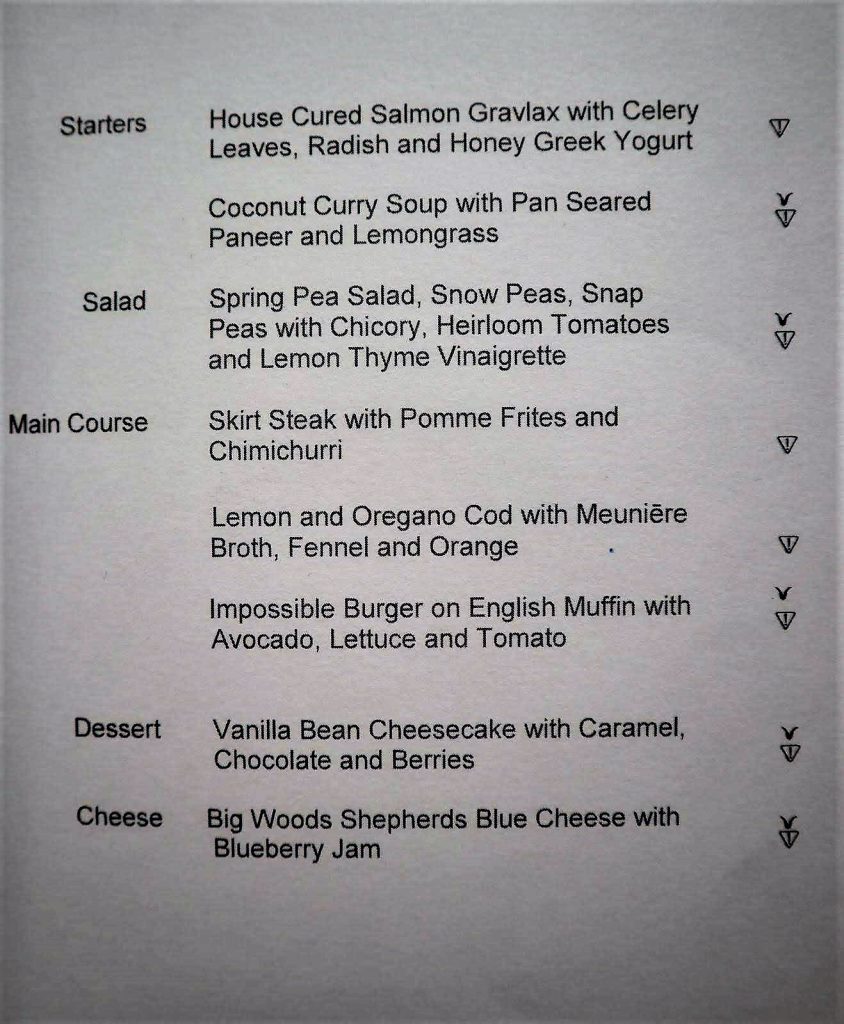 These sound tasty but what do they actually look like in reality? Well, for a start you do get a nice bread basket at the table with olives and a dip too which is a lovely touch. Let's have a look at the food: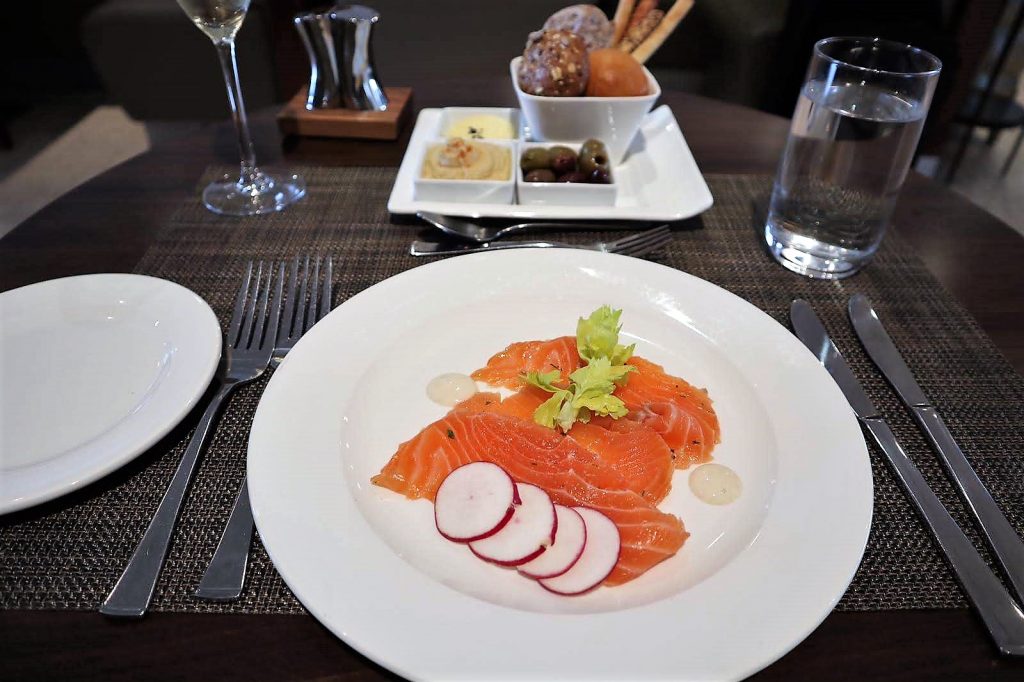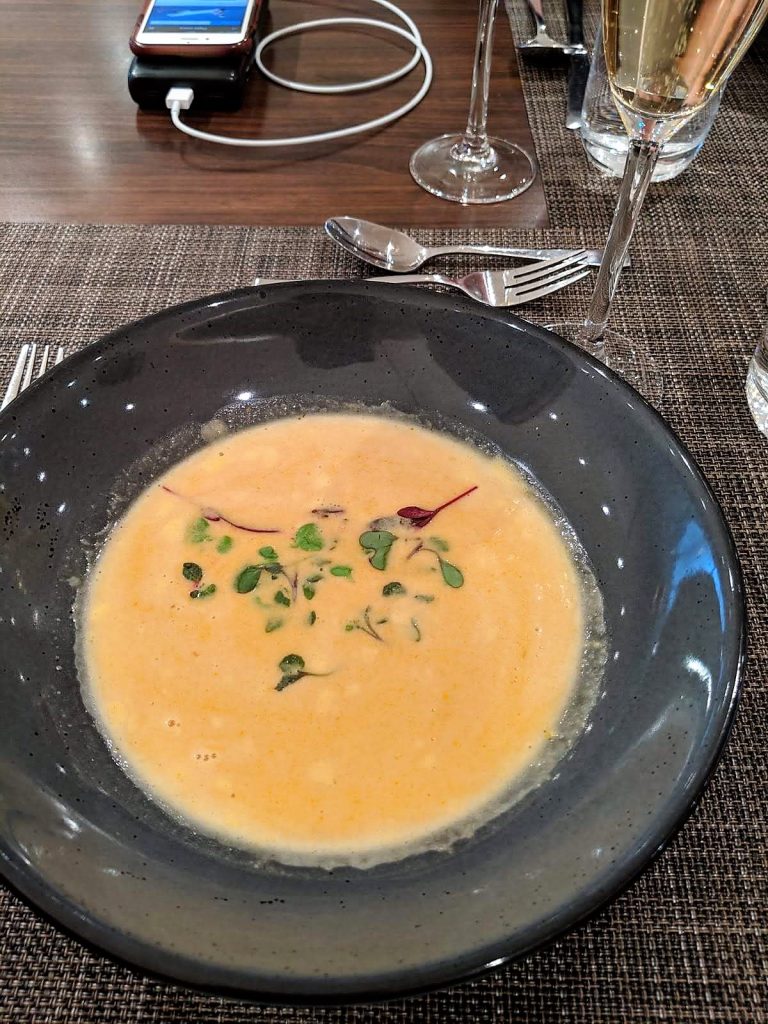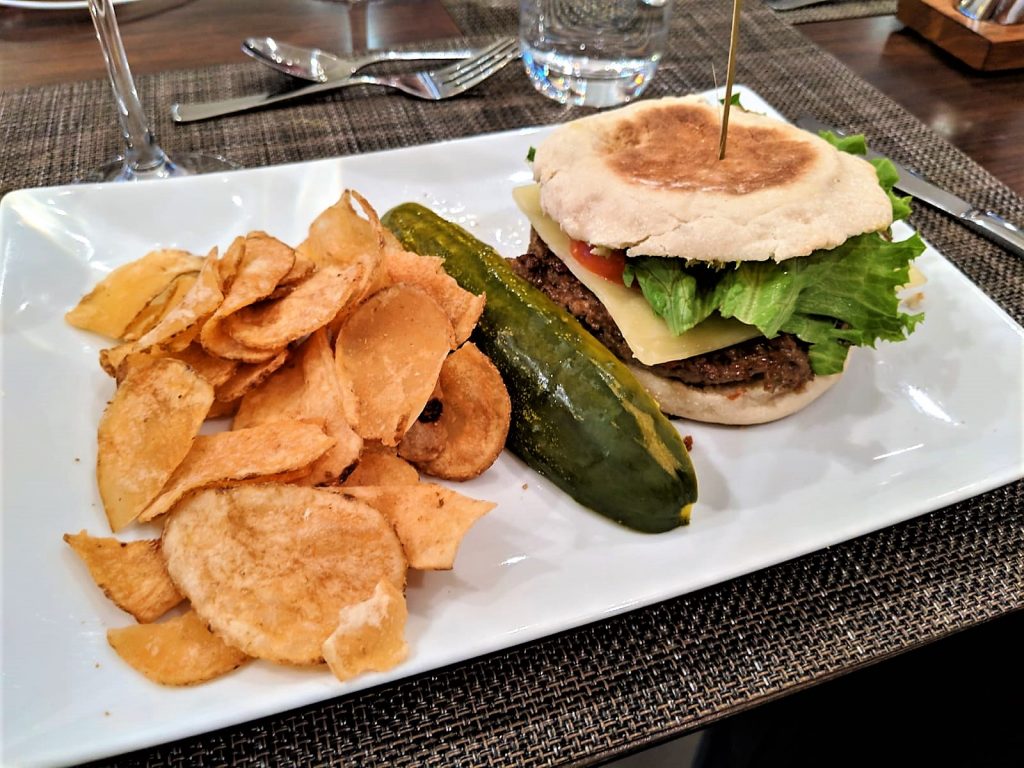 The cheese:
In terms of the all-important champagne, if you ask for it you will be served Pommery. However for those in the know if you ask for Laurent Perrier Grand Siecle by name then you will get the good stuff (around £130 a bottle).
There are no showers in the CCR or a spa. You will need to go to the Club lounge for both of these.
Special thanks to Alexis, Twitter: @alexisk79 and Craig, IG: @cgtechuk for supplying the CCR photos.