A review of The Westin Mina Seyahi Beach Resort & Marina Dubai.
Location
The Westin Mina Seyahi Beach Resort hotel sits in the middle of two other Marriott properties, the W and Le Meridien.
One of the things I like about this property is the location as it is close to the Marina, Jumeirah and the Palm as well as being around 15 minutes from the Mall of the Emirates.
Check-in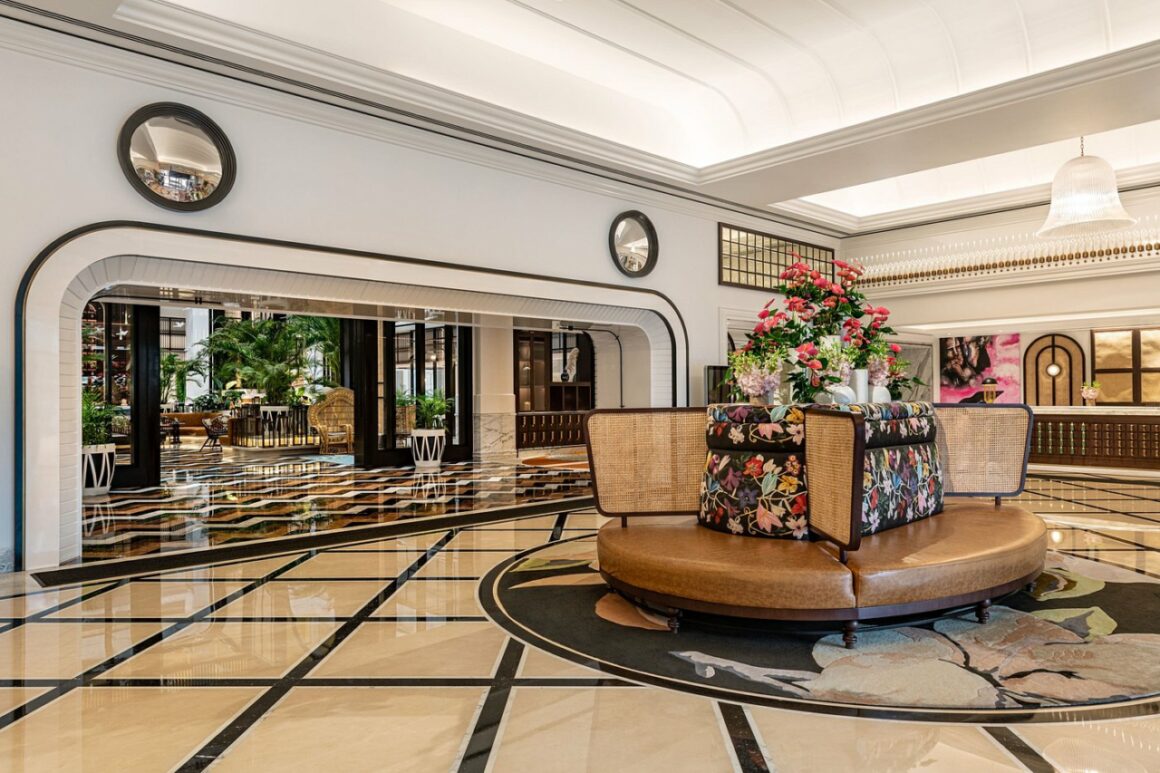 I definitely got a very warm welcome and was upgraded to an Executive King Sea View from the entry room. I had booked this as a redemption on Bonvoy points.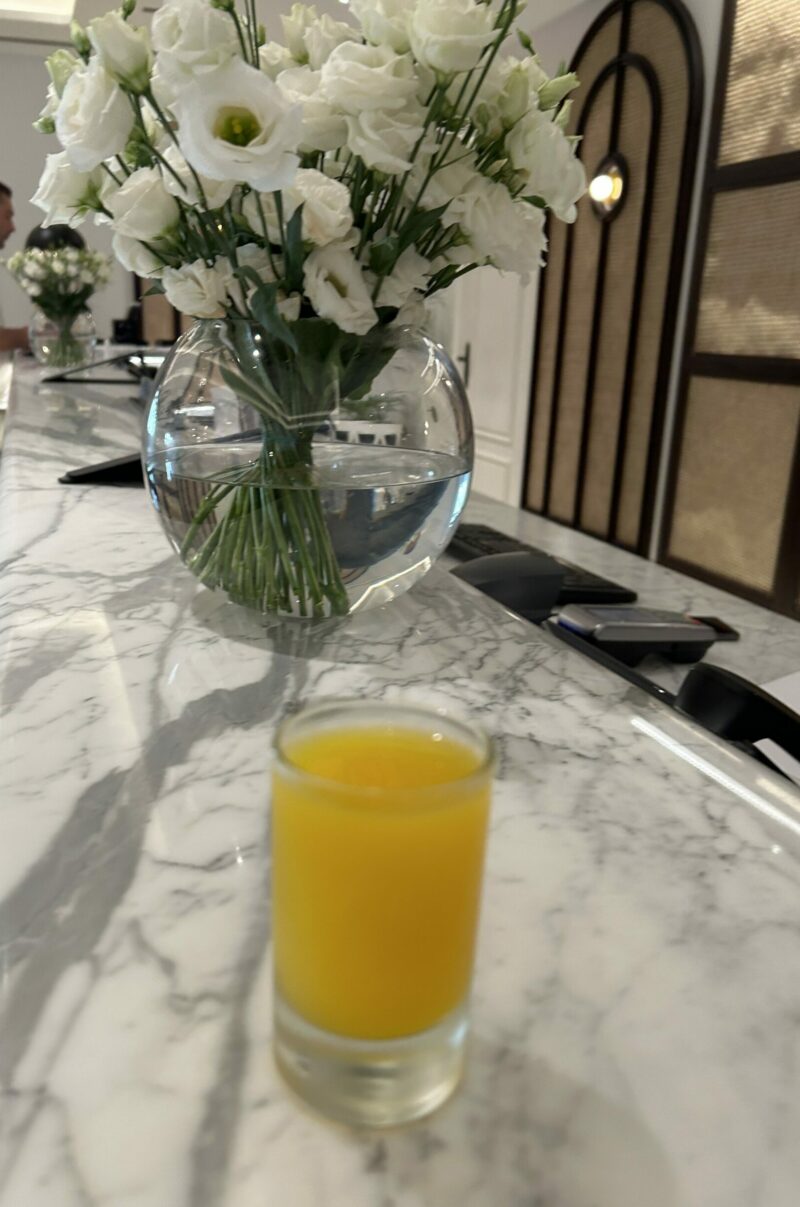 I was given a welcome drink and had the basics of the Club lounge explained to me. The Westin Mina Seyahi Beach Resort lobby is impressive with the central conservatory which serves as a bar/cafe.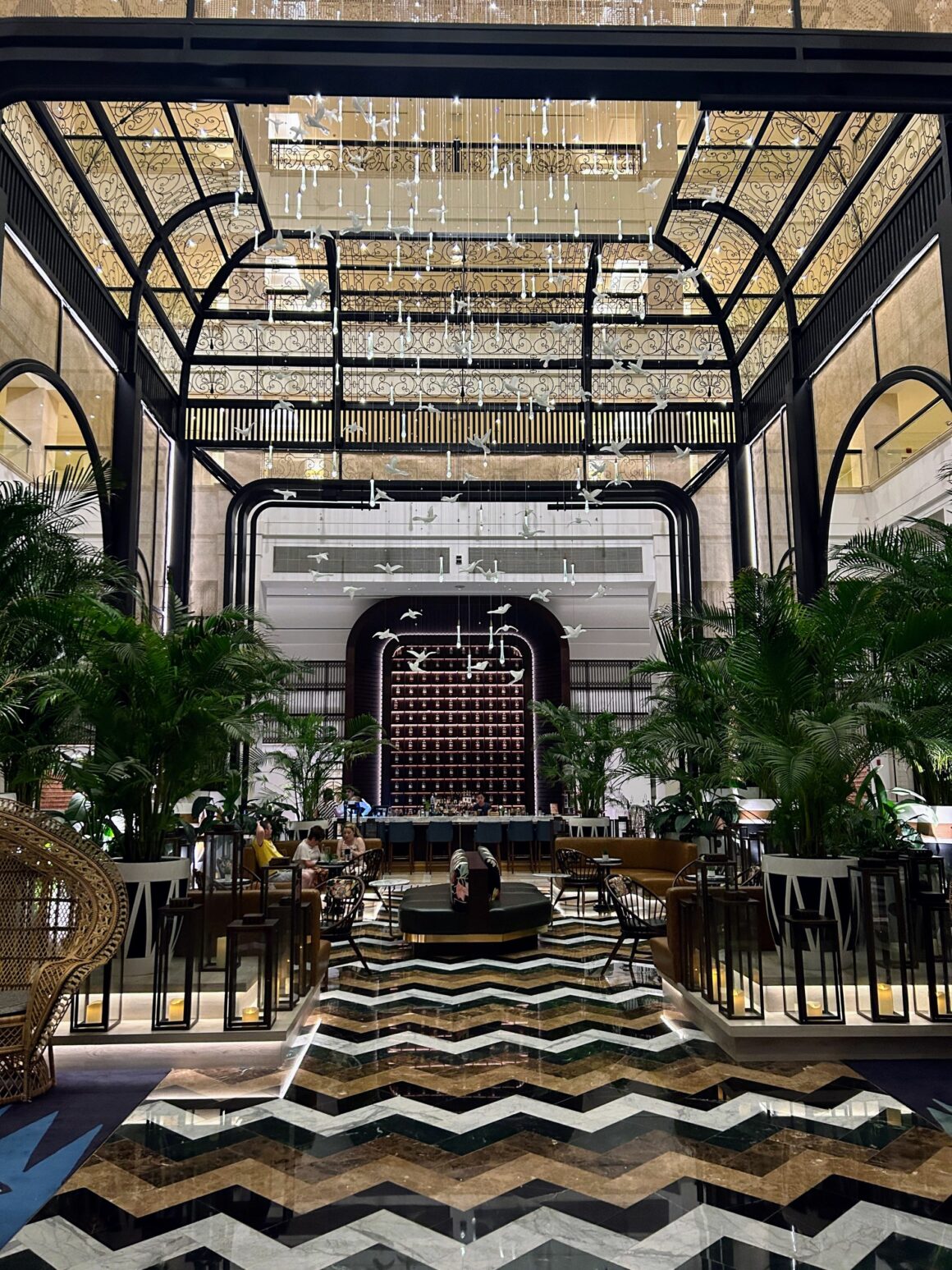 The room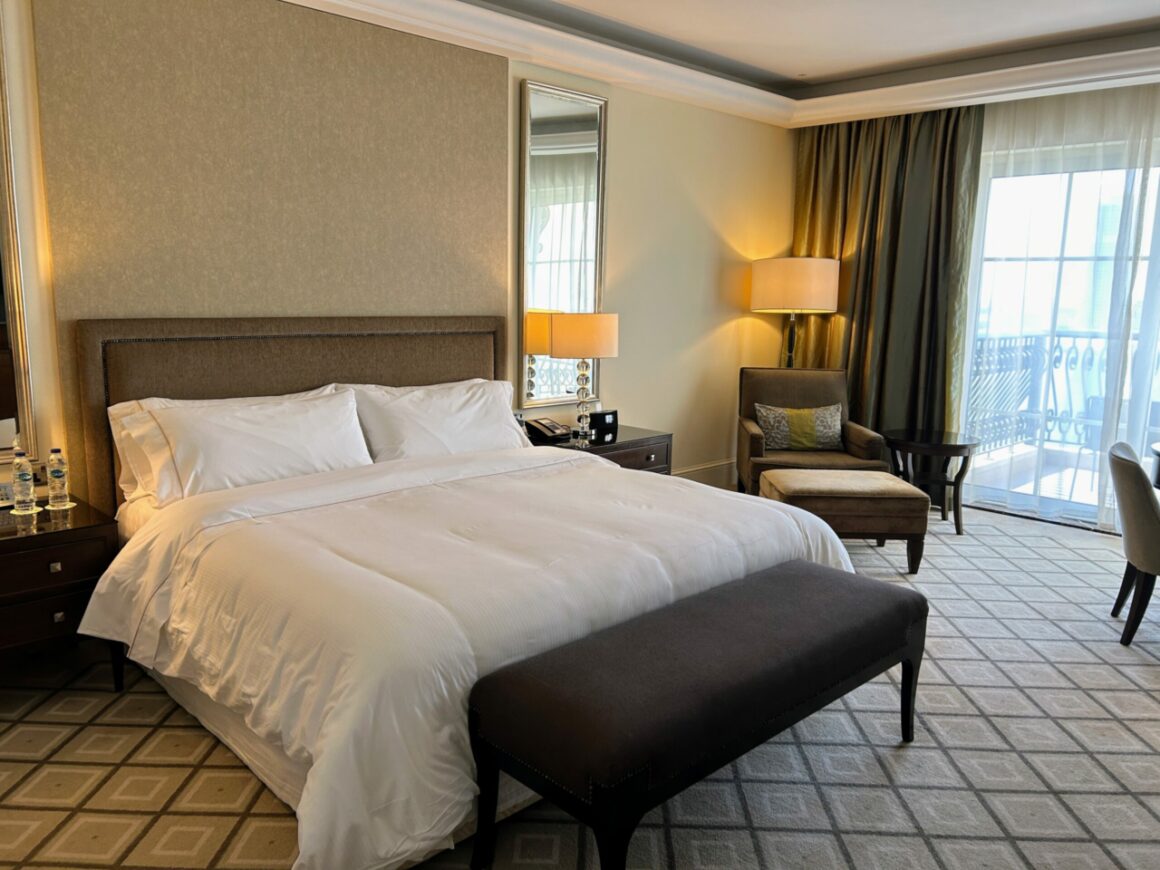 The Westin Mina Seyahi Beach Resort has been updating their rooms, so the room you get could look like this: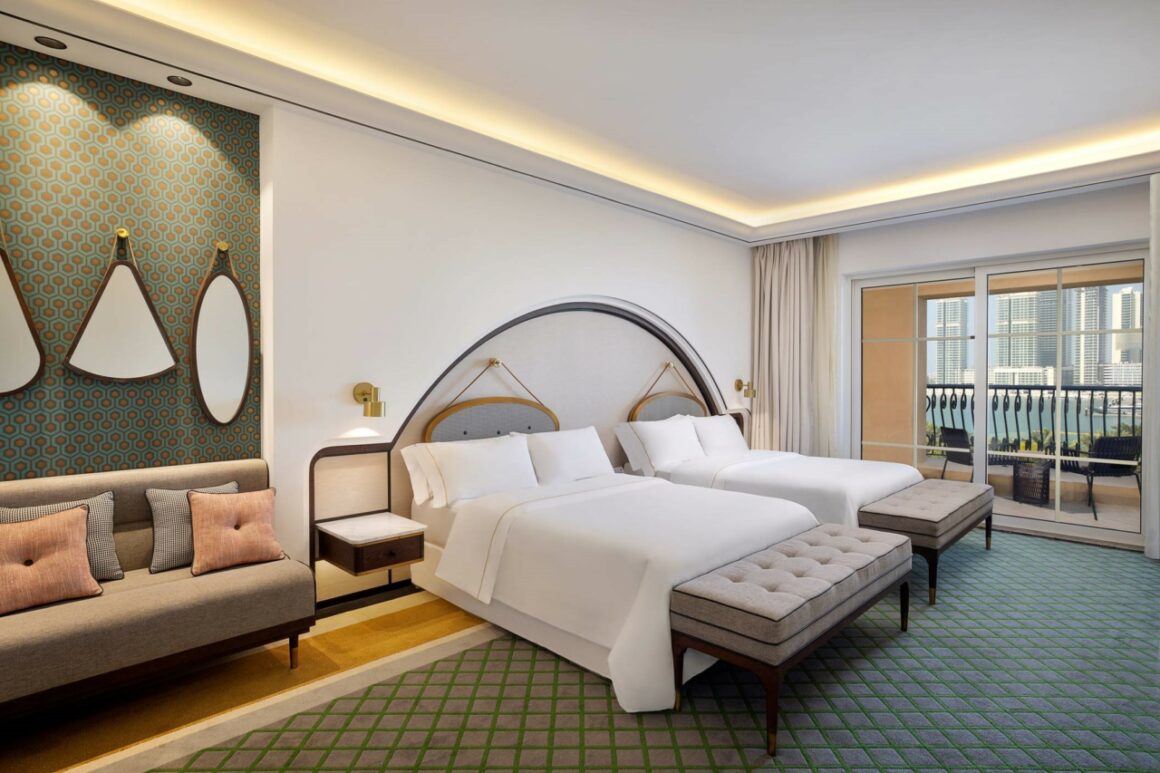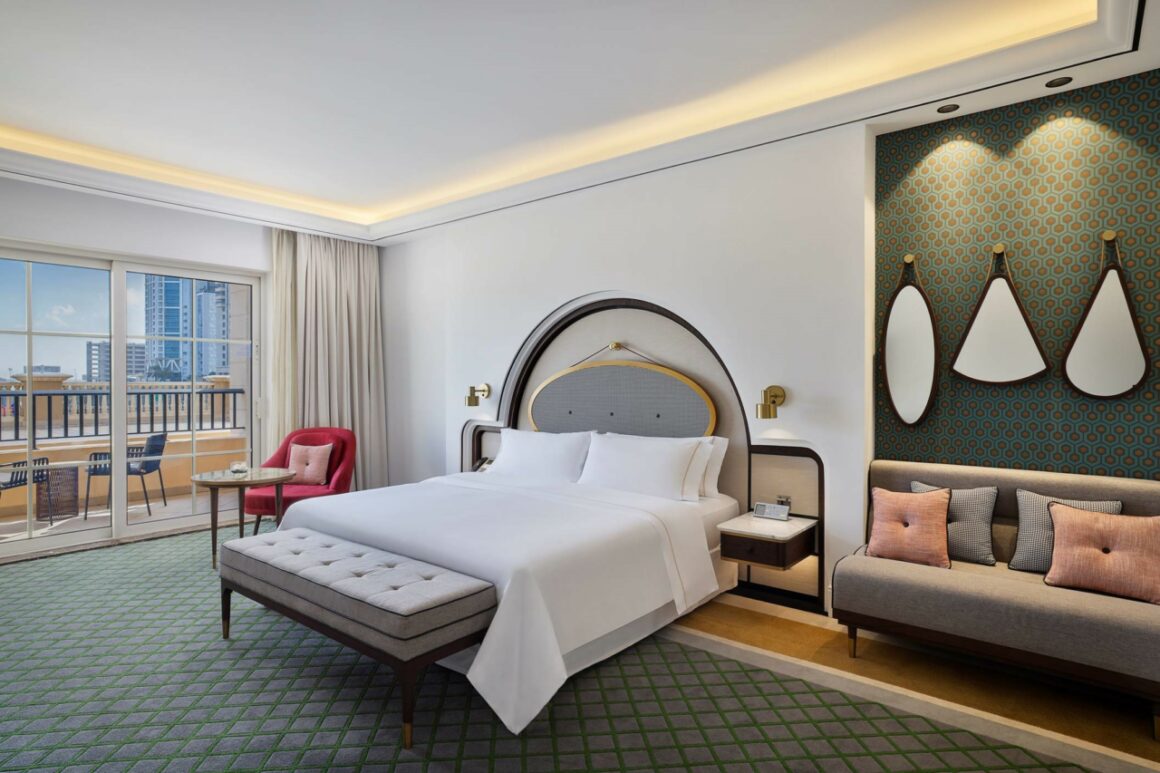 The room was felt large and on the same floor as the Executive Lounge, which was very handy if you just wanted to pop along for something.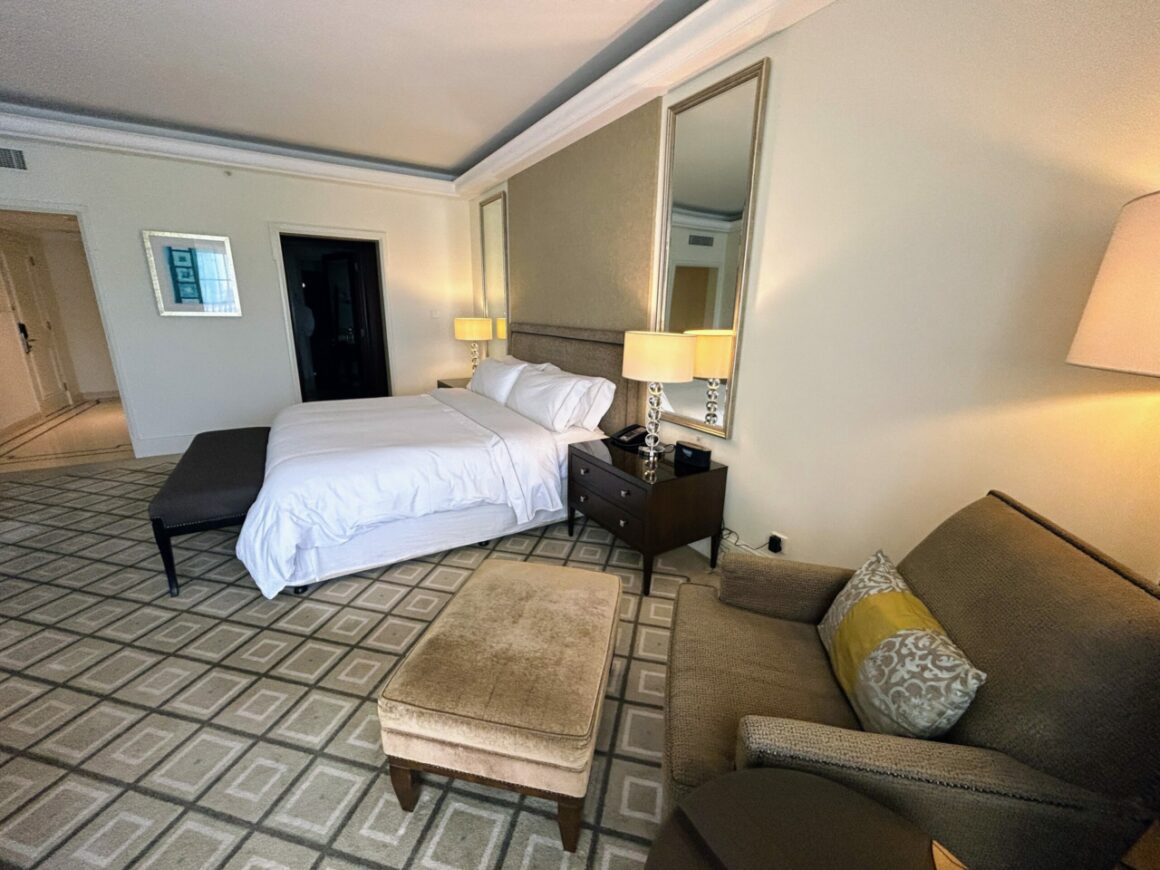 I found the bed extremely comfortable with high-quality bed linens, as I'd expect from the standard Heavenly Westin bed. I also noticed the room was very quiet. It was well equipped with bathrobes, slippers and plenty of free bottled water that was topped up regularly. There was a Nespresso machine for coffee as well.
There were sockets and USB charging by the bed. I liked that there was a large desk with sockets nearby and also an armchair if you didn't want to sit on the bed. In the newer rooms, they are putting in a mini couch which will be better for couples sharing a room.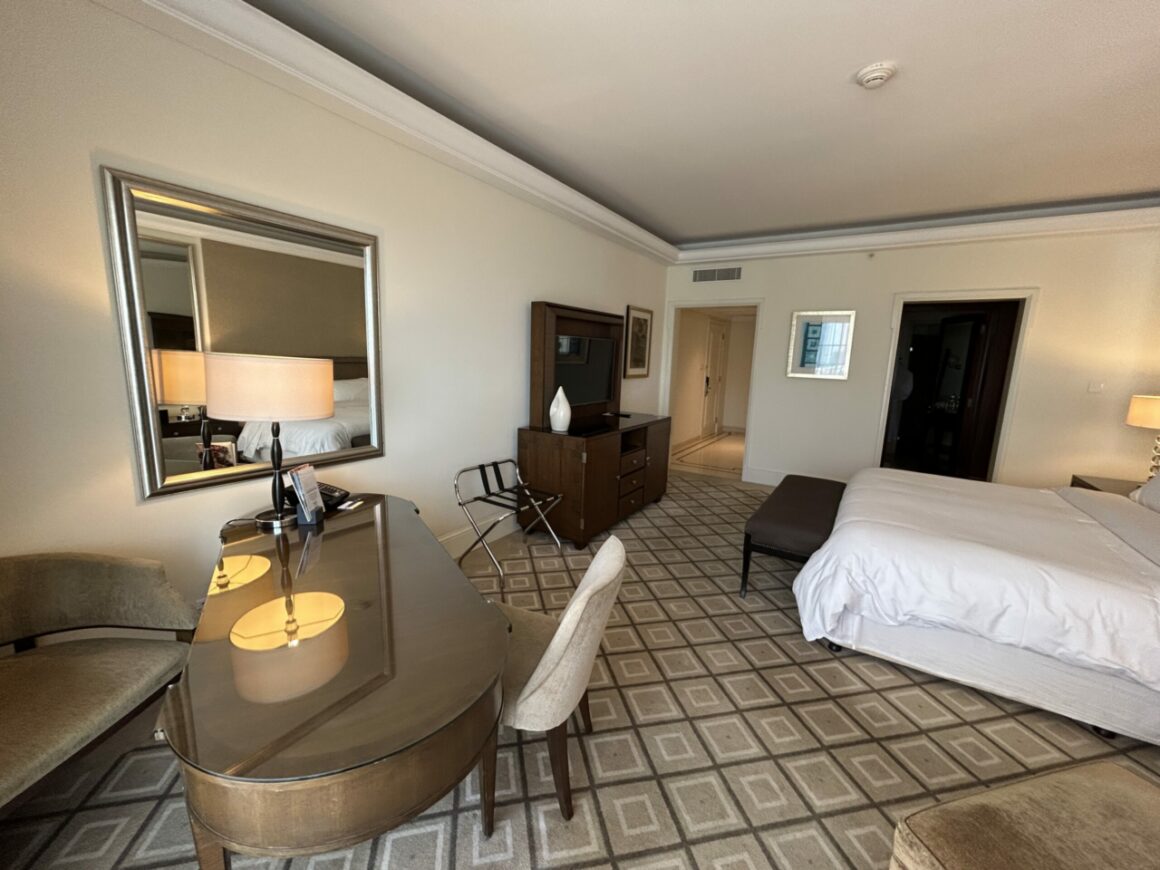 The bathroom had a large soaking tub and a separate walk-in shower with rainhead.
The toiletries were by Elemis and one of the fragrances I really like. They were generous with supplies in both the shower and by the basin.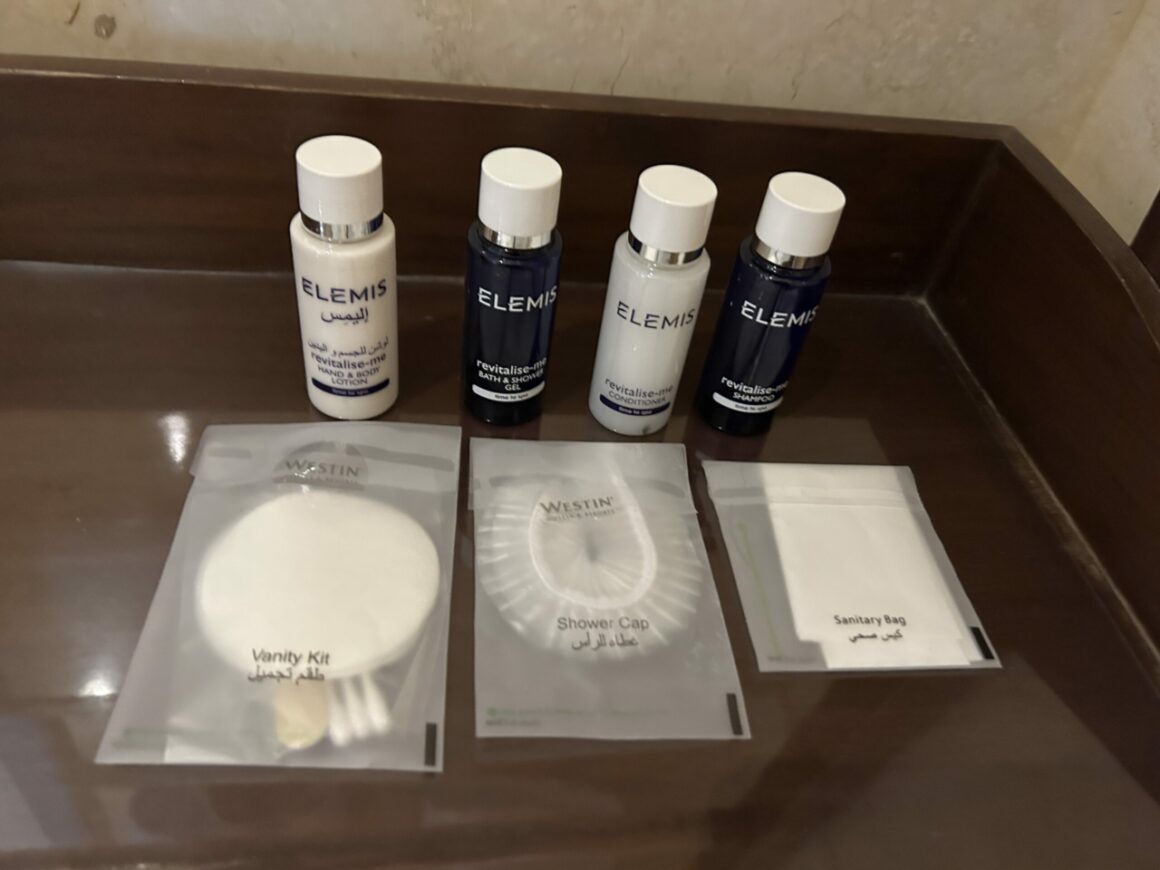 The highlight of the room was the balcony which had great views over the resort and the Dubai Wheel to one side. There were fabulous sunsets to enjoy from the balcony too.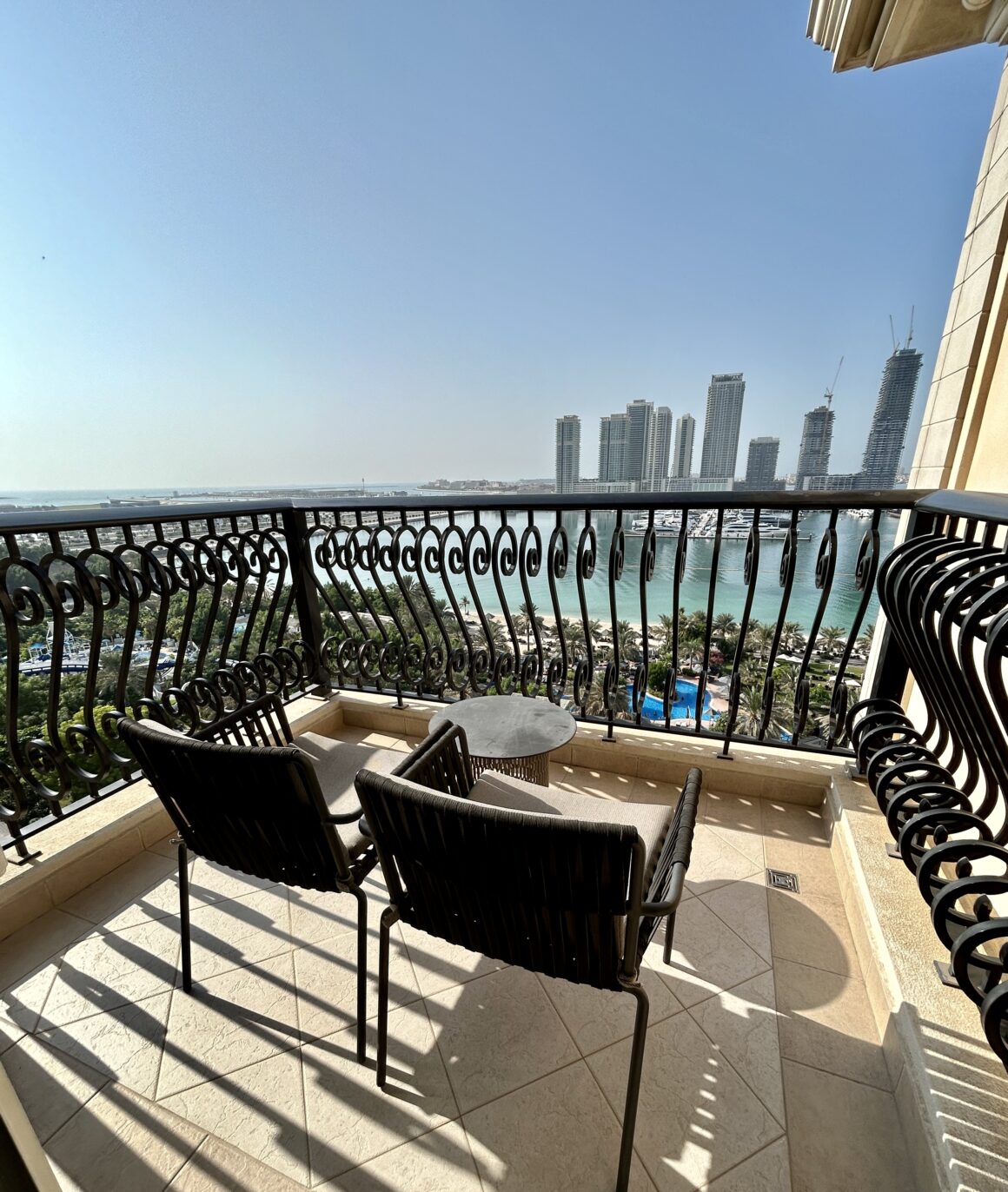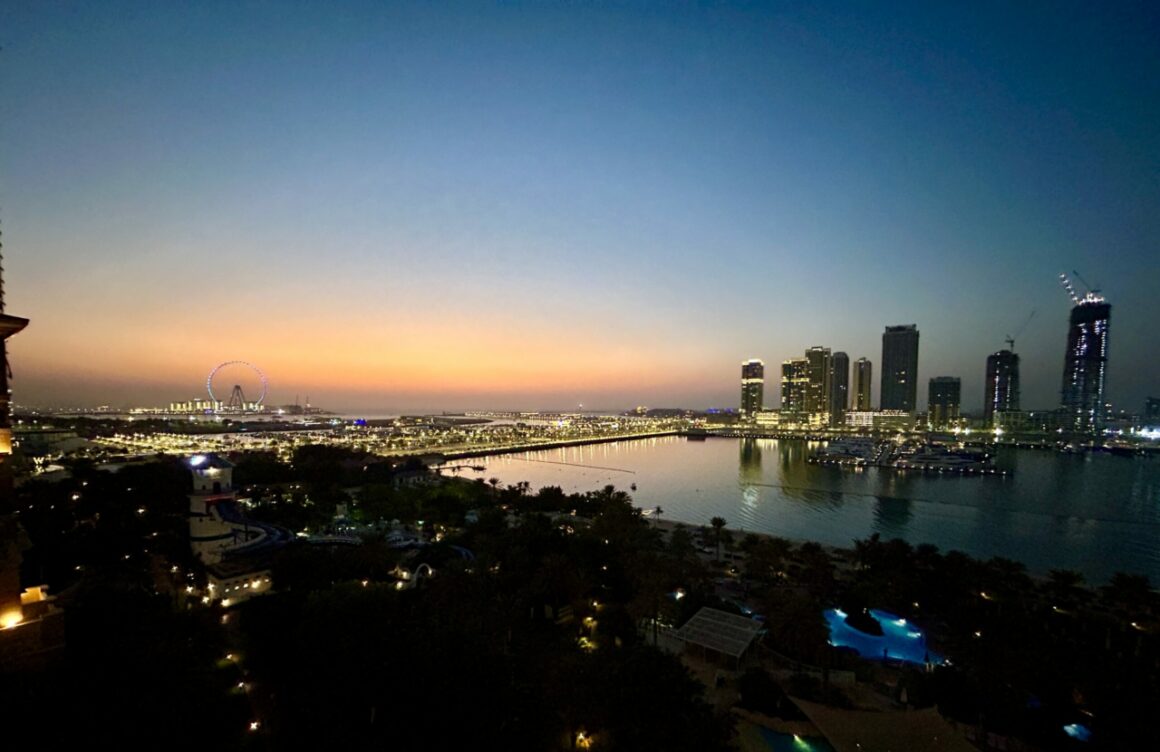 Food and drink at Westin Mina Seyahi Beach Resort
You could quite easily never leave the Westin as there are so many options here. I didn't visit this trip, but I do like Bussola here, which is their Italian restaurant. There is also Thai, Papillon dining show, and Spanish restaurants plus a wine bar. The brunch is also worth visiting here.
Breakfast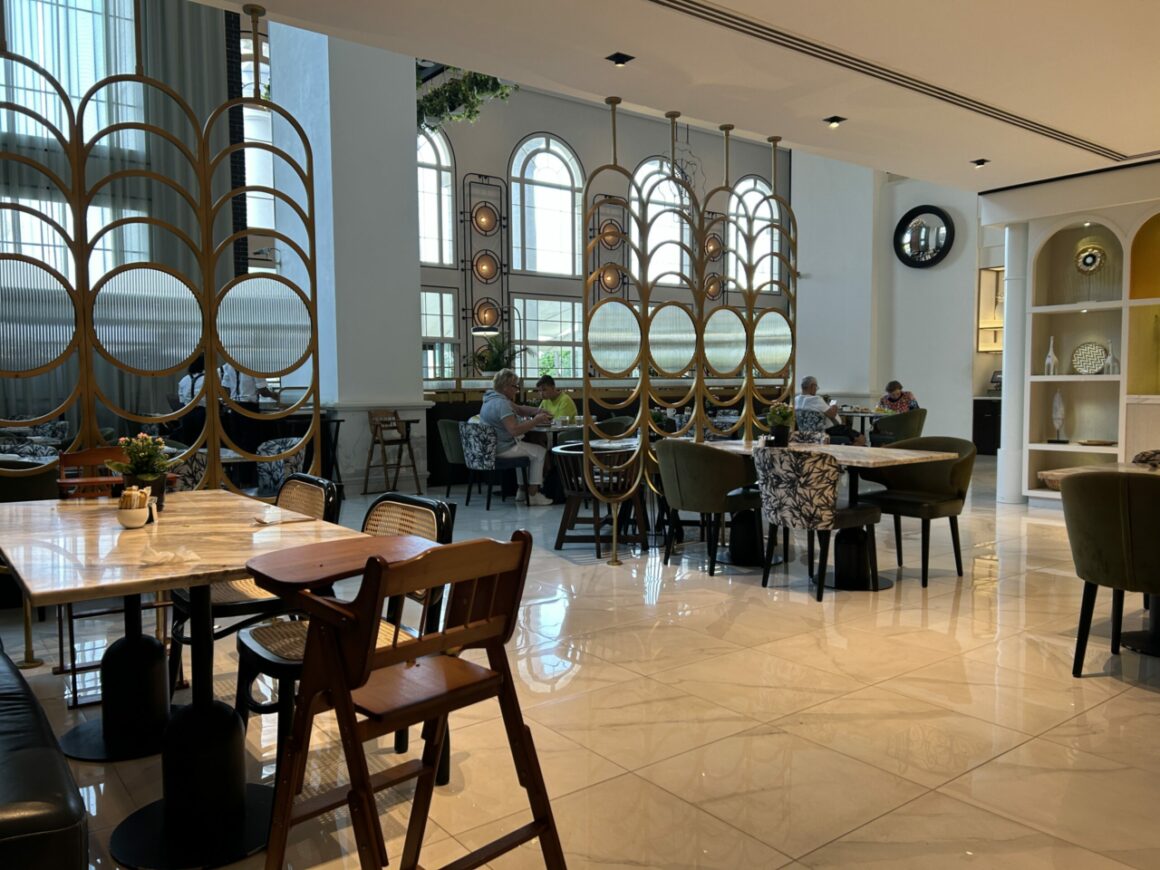 I tried the main restaurant for breakfast one morning and I was not disappointed by the selection. Again the service was a little slow, but it was a busy weekend during Russian half-term, so the hotel was pretty full.
The selection here was vast and definitely up there with the best breakfast buffets in Asia. The stations were well laid out, so they were not crowded. There was everything from dim sum and Indian to proper bacon and sausages. Obviously, there were also the most regular types of food such as cheese, meats, Arabic breakfast including dips, waffles, two types of pancakes, pastries, fruit and a fruit juice station. I loved the mango juice.
The coffee was particularly good here and I liked the intricate design on top.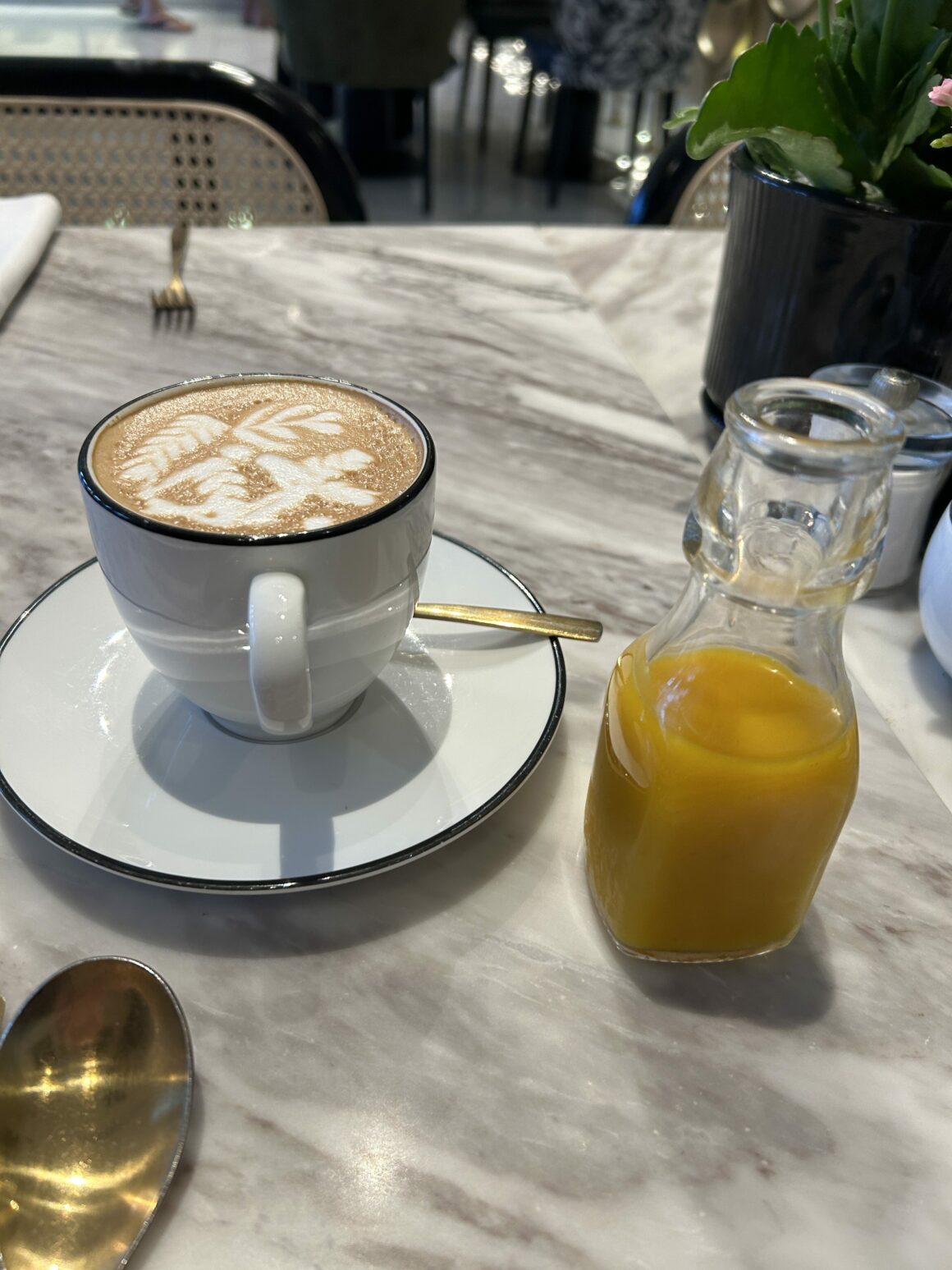 The Executive Club Lounge
This was definitely a great feature of the hotel, which I got access to from my Platinum membership as well as the upgrade, but you can also book an Executive room to get access. You can actually check-in in the lounge, but I had checked in downstairs since I wasn't aware of the upgrade at the time.
Every day you get complimentary buffet breakfast each morning, afternoon tea, and happy hour in the evening. Guests can also reserve the Lounge meeting room for four complimentary hours per stay.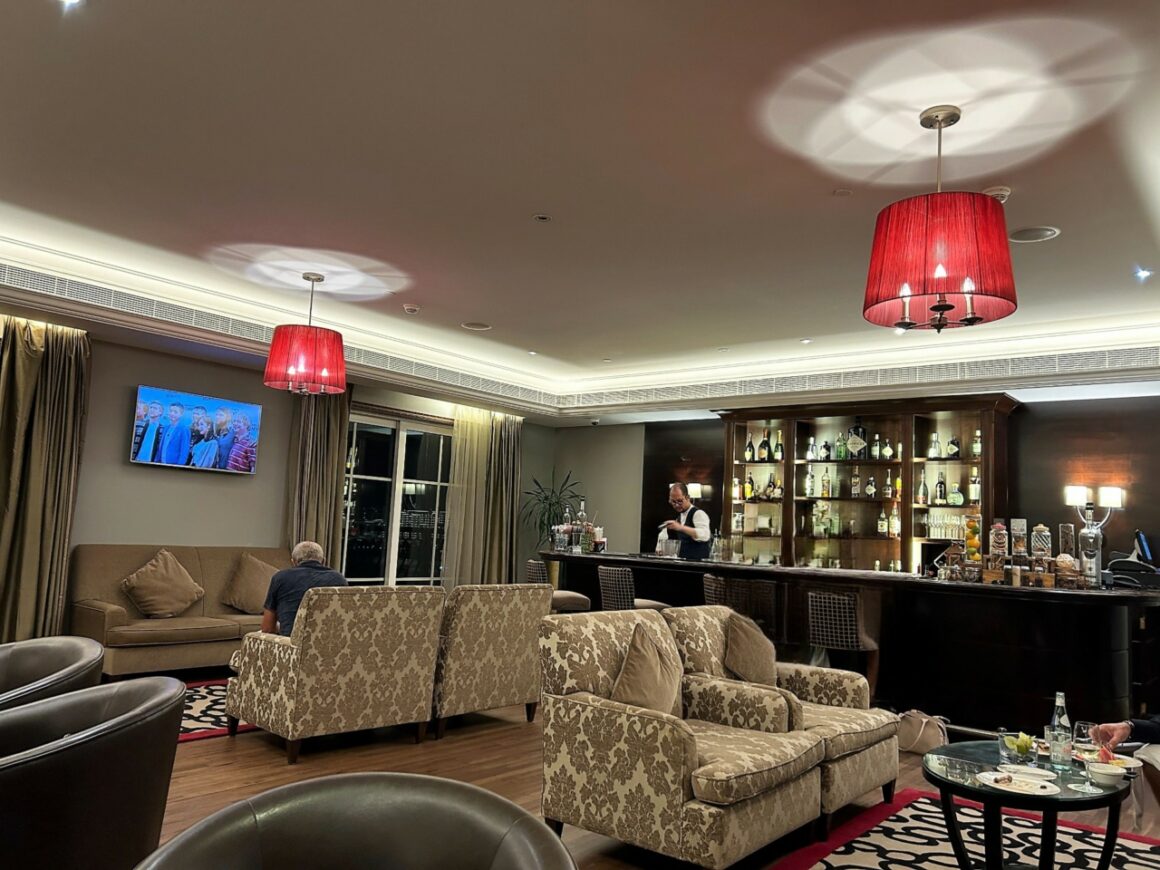 The lounge consisted of two rooms, one was the dining area with tables, and the other was the bar which had sofas for relaxing. There was also a small terrace outside.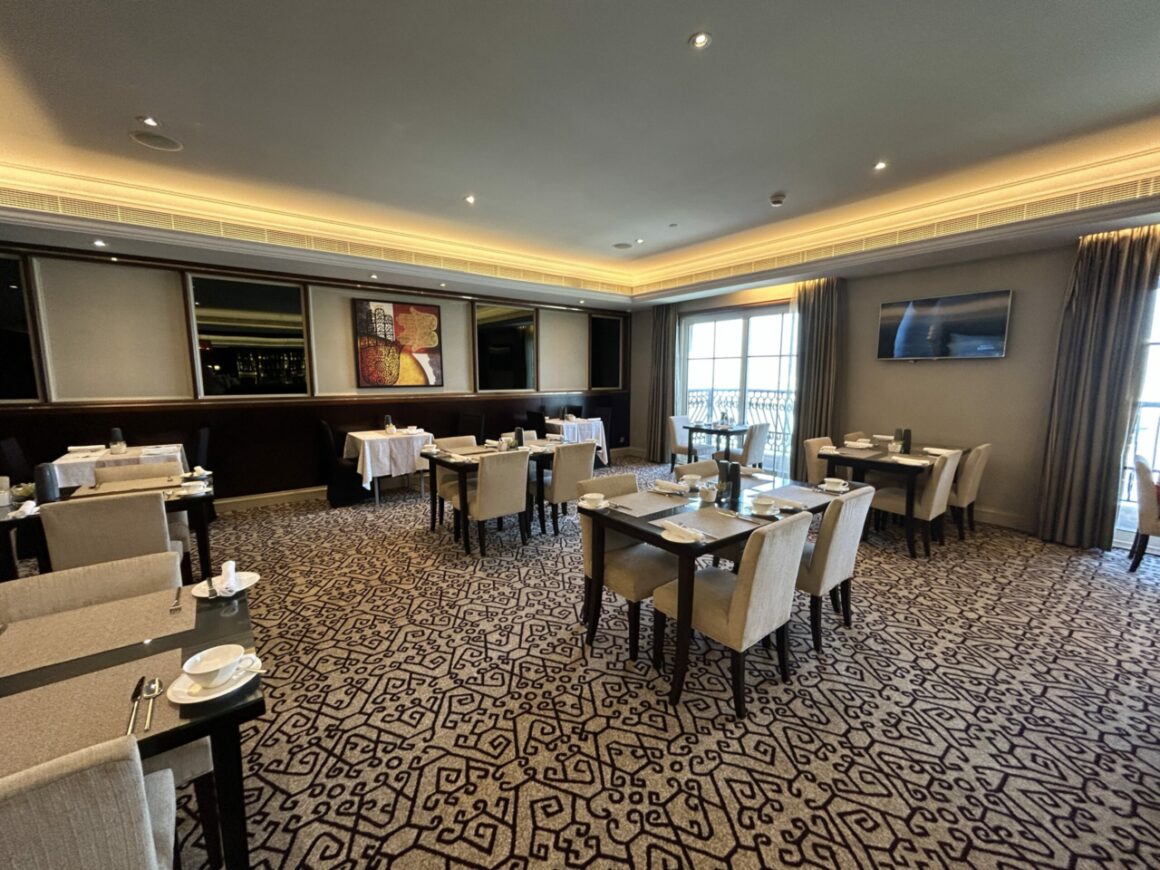 I really liked the lounge although the staff seemed overwhelmed the first night and service was slow. They did apologise and the service was much better the second night. You also do get a lot of children in the lounge which may not be for everyone. They were usually in the dining room, so you could avoid them by sitting in the bar area.
Sometimes the breakfast in the lounge can be disappointing, but I really enjoyed this one and would pick it over the regular restaurant. There was a great range of food, including a full-cooked breakfast with eggs to order, local dips, lovely fresh fruit and juices, smoked salmon, charcuterie and cheese plus cereal.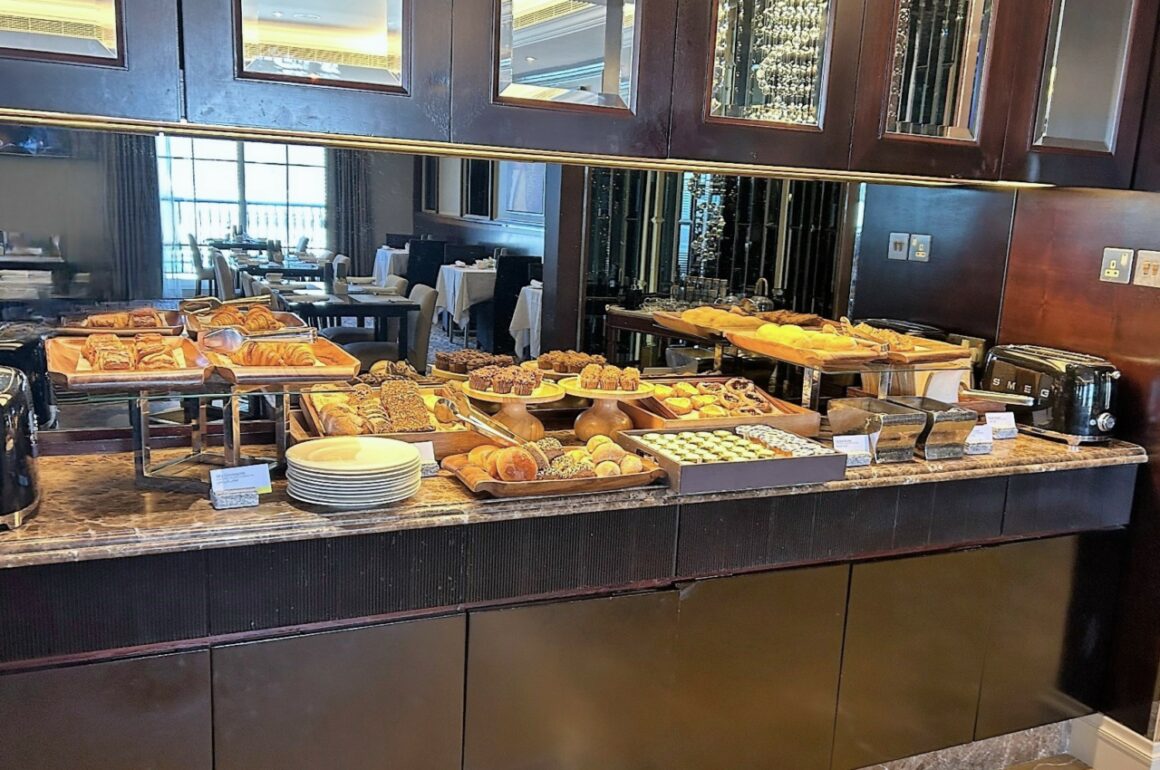 The selection of pastries was also impressive with a choice of butters and a variety of good quality bread and rolls.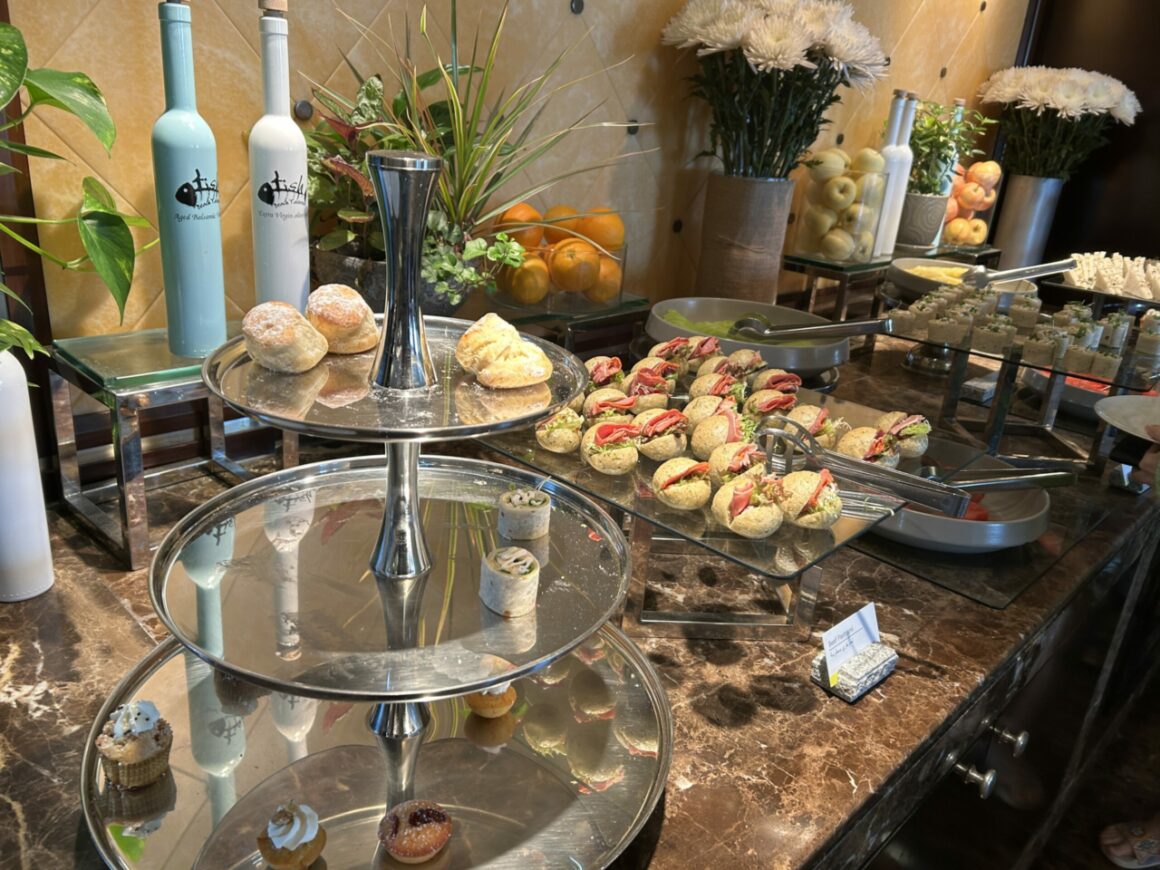 The afternoon tea consisted of some beautifully presented patisserie, mini sandwiches and some lovely well-risen scones. I normally find that scones outside the UK are never made properly, but these were pretty spot on. Sadly they still don't seem to have grasped the delights of clotted cream anywhere else, but there was whipped cream and jam to go with them.
Even though the price of drinks should be dropping in Dubai with the 30% tax cut, I'm guessing it will still be pricey in the better hotels, so having drinks available in the lounge in the evening is a great way to save money.
I thought the selection was good here with a great range of cocktails, both with and without alcohol. There was a good choice of wine including Prosecco, but I would recommend the cocktails as they were very well made. The bar area had a sense of occasion about it with the table service.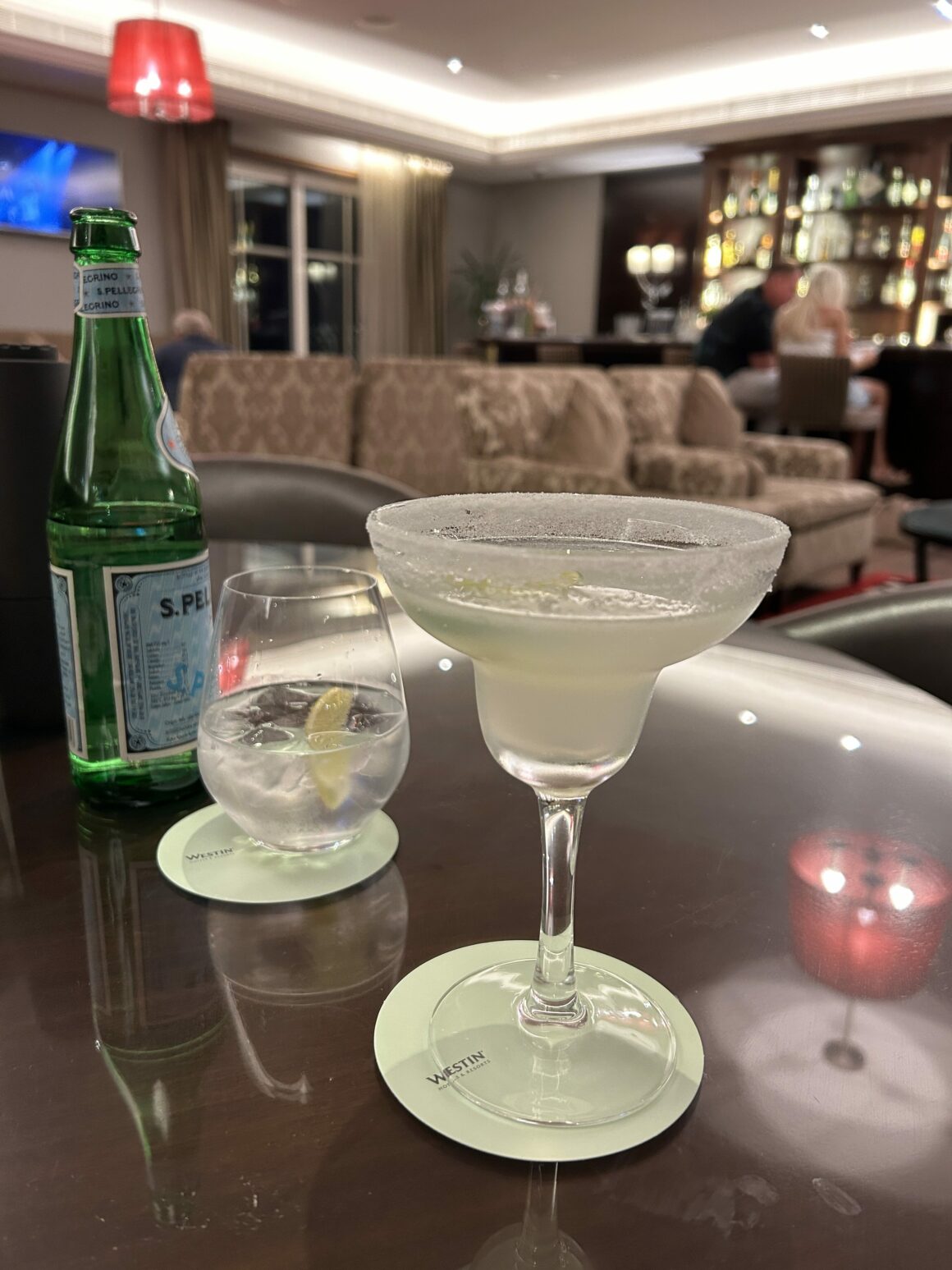 The food was also bountiful and the first night, I just ate there and didn't bother with dinner! Again it was all beautifully displayed and the canapes looked impressive. There were three hot options including paneer tikka and chicken wings, dips and crudites, a good cheese selection with crackers plus a range of mini desserts.
Pool and beach
You can use all the pools at The Westin as well as Le Meriden next door so that gives you a choice of 6 pools including kids pools, lap pool and adults pool. There's also the Jungle Bay water park inspired by the Cyclades, which features rides and attractions for all ages; The Lighthouse mat racer ride, Whizzard and Body Slides, an Aqua Play structure, gentle kids' slides and a 6-metre pneumatic wave pool.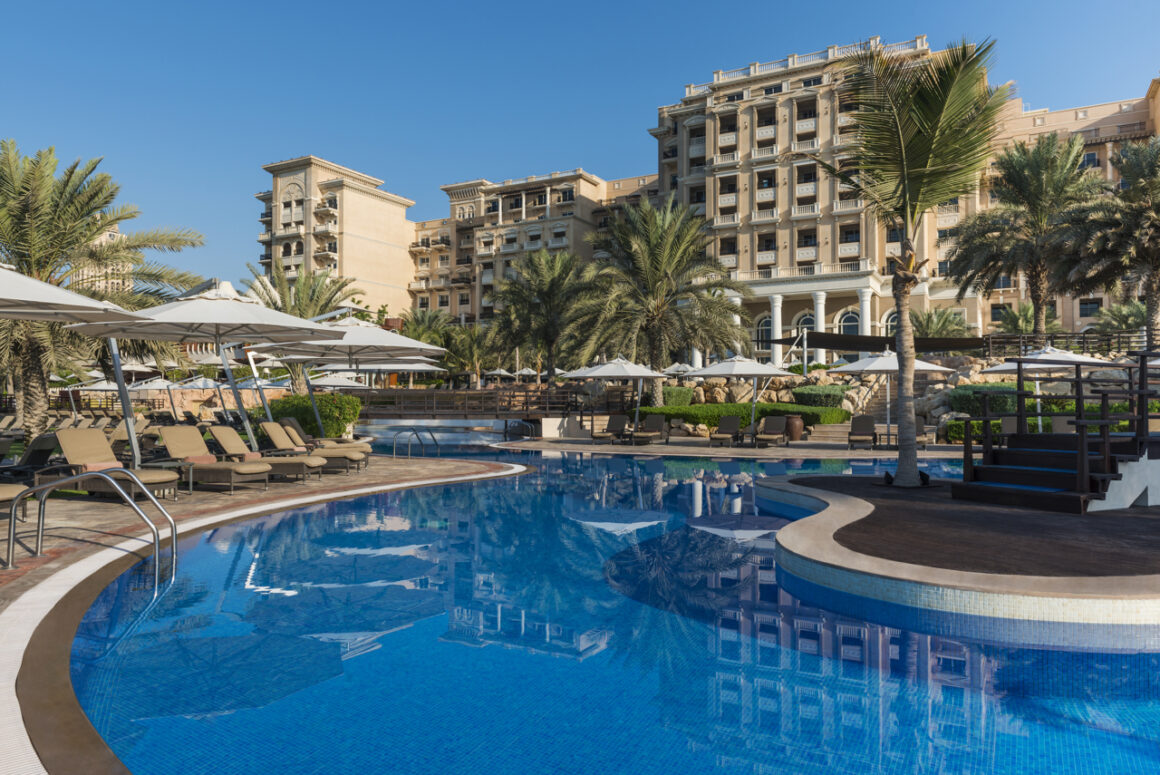 The main pool is for everyone, but it then leads via a "river" type pool into an adults-only area at Mare by Bussola at Le Meriden next door.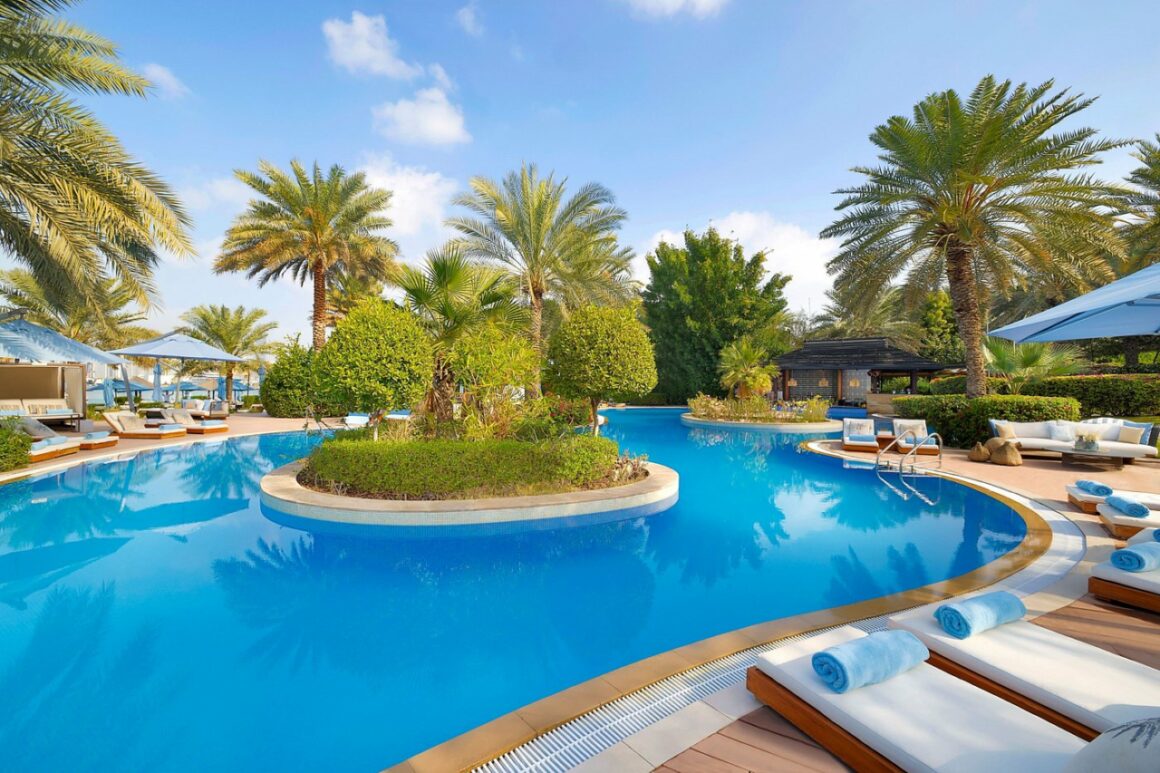 The area around the main pool was busy with families, but there was an area just beyond that on the river which was much quieter if you didn't want to walk over to the Meridien side. I would also warn that the loungers on the Meridien side were very low to the ground, which made getting up in a dignified manner quite tricky!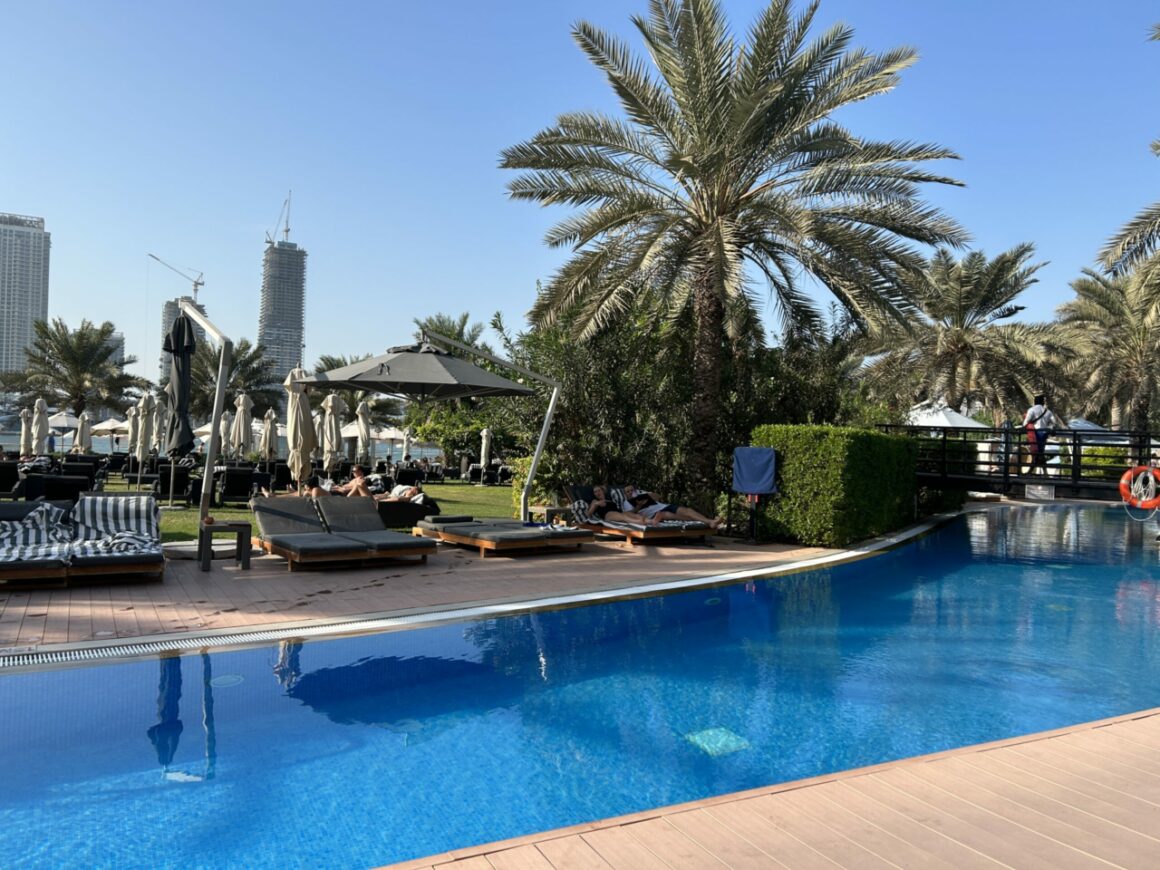 Finding a bed was never an issue, and I found the poolside service excellent with friendly staff. There was also a good menu for cocktails and food.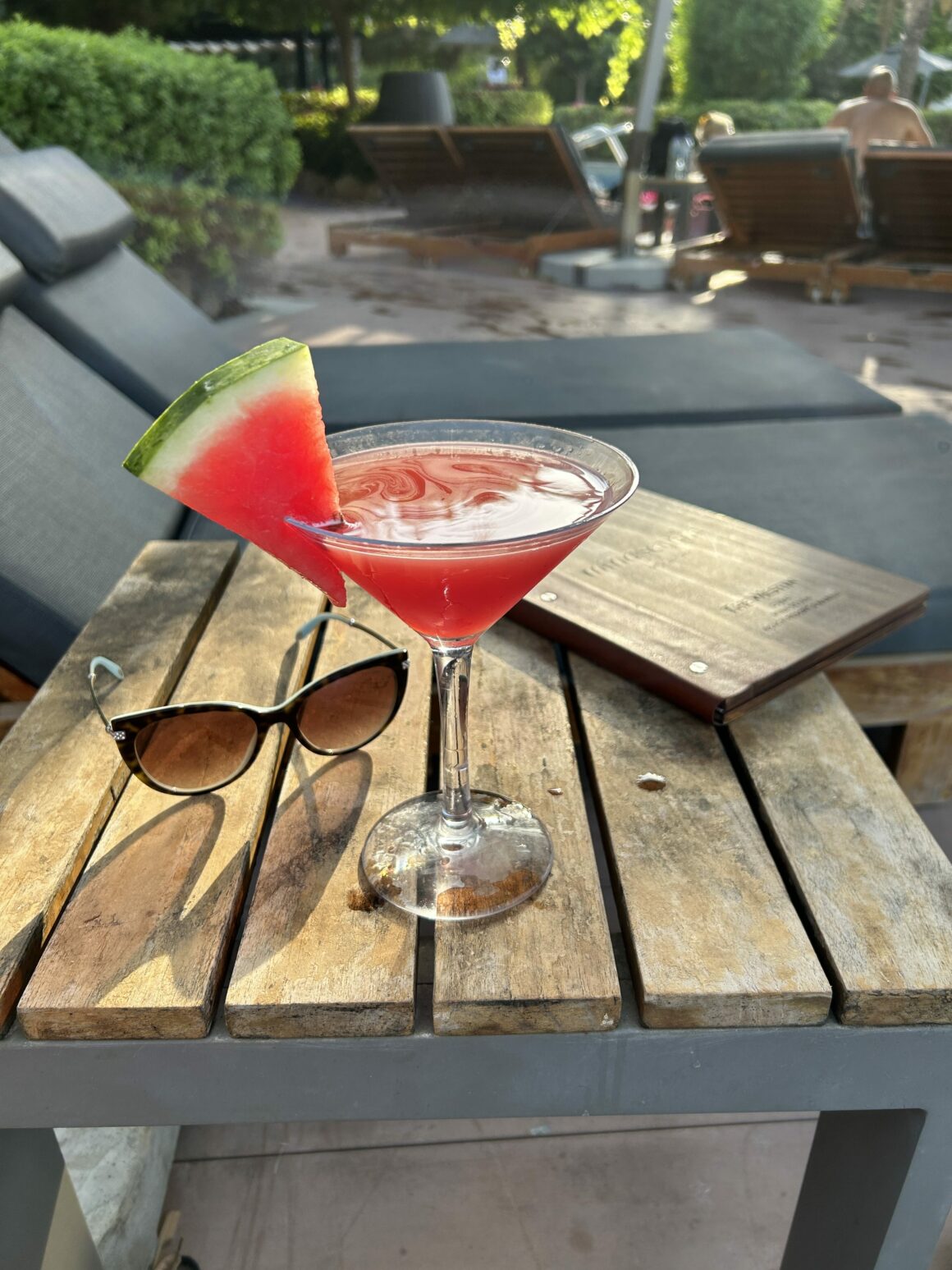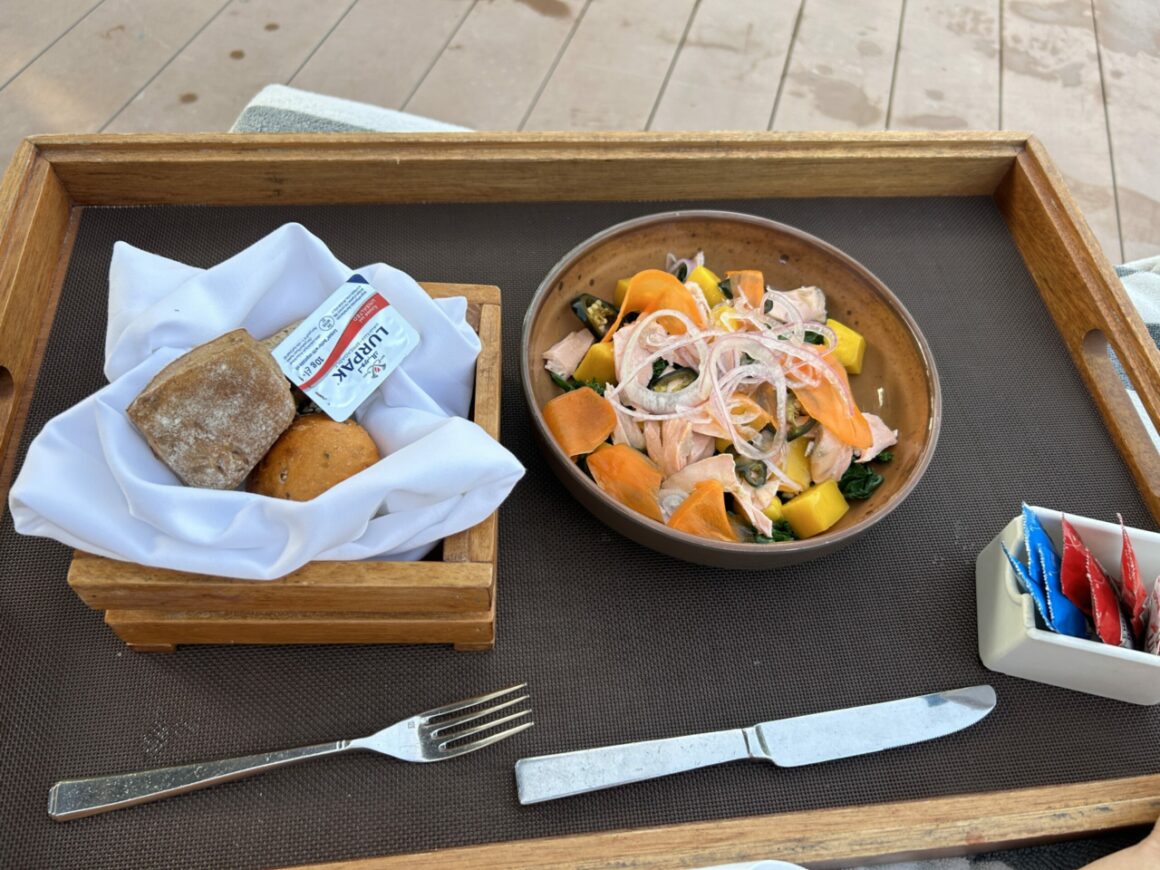 There was also a lovely beach here with soft white sand and warm water. Plenty of loungers were available here too, and as well as plenty of shade if you needed it.
Facilities at Westin Mina Seyahi Beach Resort
The hotel is home to a WestinWORKOUT® Fitness Studio with modern gym equipment including elliptical trainers, recumbent bikes and treadmills.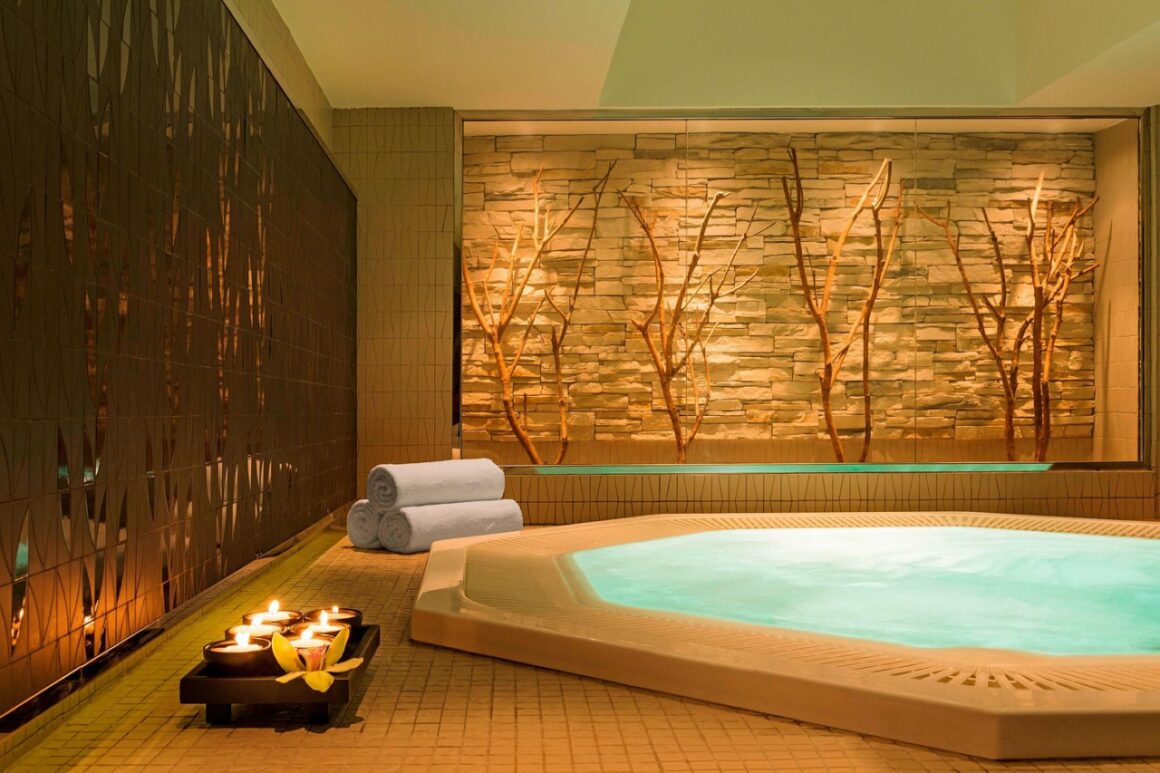 Heavenly Spa has steam rooms, jacuzzis and saunas as well as ordering treatments. I managed to get a treatment with about 12 hours notice, and I liked using the facilities beforehand. The staff in the spa were particularly lovely.
You also get complimentary access to the Le Meridien Kids Club (open to guests ages 4-12) which has activities, special menus, two shaded children's pools, and daily beach games.
If you like to keep active, four floodlit tennis courts are located next to Le Meridien Mina Seyahi. At the beach, there are activities like water-skiing, kayaking, and banana boat rides available.
Booking Westin Mina Seyahi Beach Resort
I booked using points at a rate of 70,000 points per night. This was a good use of points as it can cost up to £700 a night in peak season. If you book a cash stay via our partner GTC here you get some additional benefits at Westin and other mid-range Marriott hotels.
Early check in/late check out, based on availability
Complimentary breakfast for 2, per room
$100 Credit (for select hotels)
Prices for cash range from £250 in low season to around £500 in high season for an entry-level room per night.
You can check cash and points prices as well as availability on marriott.com here.
Conclusion for Westin Mina Seyahi Beach Resort
I really enjoyed my time at The Westin Mina Seyahi Beach Resort, which has a great location. The whole area does not feel too overdeveloped like some parts of Dubai and the landscaped gardens and pools are attractive. The Executive lounge really made it for me as it was great value with all the included drinks, afternoon tea and breakfast. I got treated very well as a Platinum member here and enjoyed the pool areas and beach. This would definitely be one of my top choices for a Marriott hotel in Dubai, balancing value for money with what you get, especially now the rooms are being refurbished.
Like our Westin Mina Seyahi Beach Resort & Marina Dubai review? You can read more hotel reviews here.