Today's article is by Jack who was working with TLFL on work experience recently as is a budding travel hacker. I have had several requests from readers to cover the complex subject of Round the World Trips, so here it is.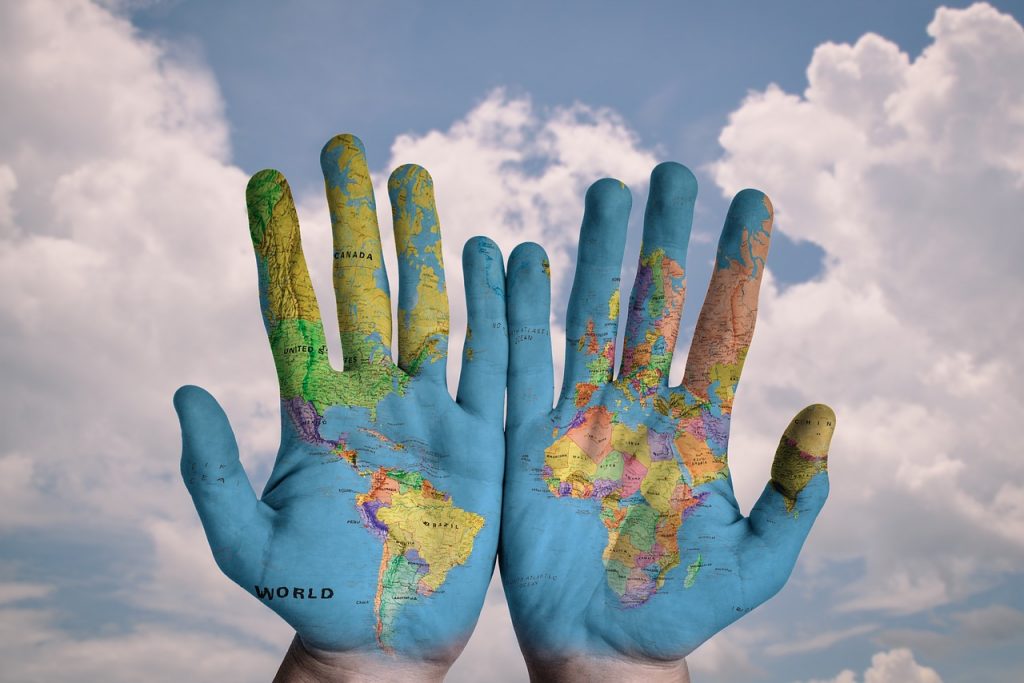 Introduction
Booking a Round-the-world trip can seem daunting and there are lots of different options available. This article aims to help simplify and explain the process; showing how to book, where to book from and the best prices you can find.
I will put below the overarching basics of Round-the-world travel as an introduction to help you understand how to go about booking a trip and what to expect when booking a trip. This article will, of course, go into much more detail later on, but the basics are as follows:
Traditionally a Round-the-world ticket is bought with an alliance (Star Alliance, Oneworld etc.). Tickets can be bought with an individual airline but will more than likely be valid on the alliance that airline is associated with (e.g. BA and Oneworld).
You must follow one global direction: West-East or East-West.
Must start and finish in the same country, preferably the same starting location (starting and ending at Heathrow, for example).
You must book in all your stops before you leave. You can change plans and destinations during the trip, however, this is likely to incur a large cost
Full-time workers should try and accrue as much annual leave as possible for this trip. Adding in Bank Holidays and Public Holidays can make some extra days an option too. Ideally I suggest at least taking a couple of months off. The more useful alternative, if available to you, is to take a sabbatical, giving you ample time to discover the world properly on a Round-the-world trip!
Finally, and most importantly, make this trip personalised to you. There are common routes and cheaper routes, but with the amount of money you are spending on this trip you want to visit places you want to go to. Create a shortlist of where you want to visit and then create a plan and route from there.
What Route Should I Take?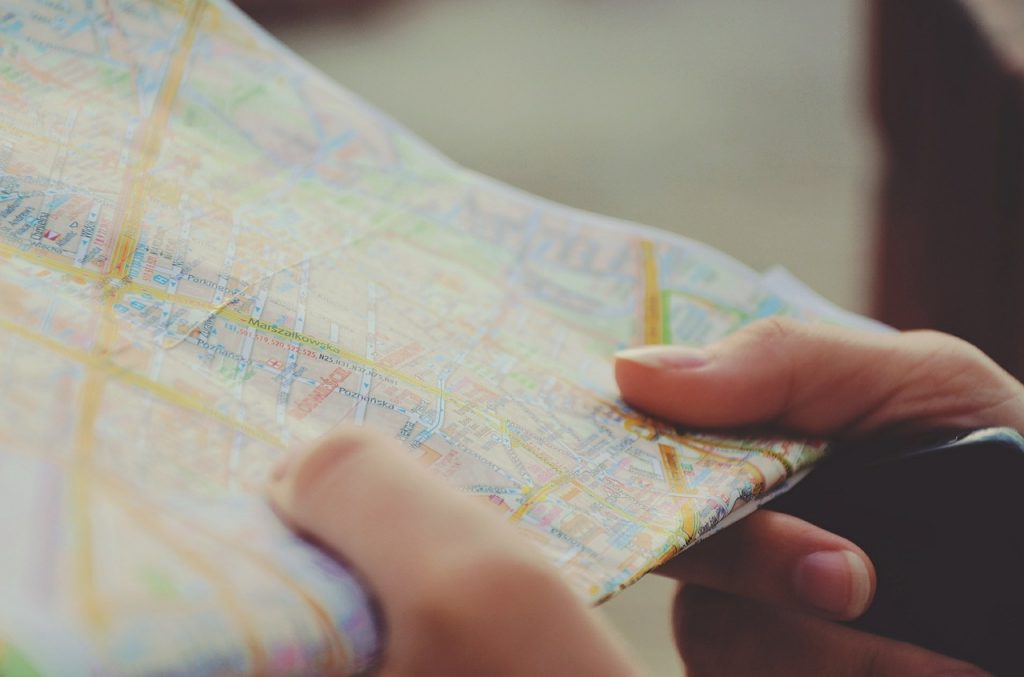 As mentioned above, the route you should take is the route you want to take. This trip will last for potentially months or up to a year, so you do not want to be travelling along a route which is not for you!
The cheapest routes usually go through the major international hubs: London, Bangkok, Singapore, Sydney, LA and New York.
If you can, aim to be flexible. Now obviously you cannot be flexible in terms of not planning your trip ahead because all stops have to be booked in before you set off. Moving your trip dates to off-peak times can save you a lot of money; mid-week flights are usually cheaper and travelling on holidays such as Christmas day can equally save you a lot of cash / air miles.
When beginning in Europe – which I assume most of you will be –  Round-the-world travelling through Asia and North America (including Australia and New Zealand) is usually cheaper then venturing to Africa and South America. I assume this is simply because the majority of air traffic travels through these continents, with services to Africa and South America not as frequent. However, do not stop this doing the trip you want to do, I cannot stress that enough!
For more information on the basics of Round-the-world trips, check out these two great articles on Wanderlust or Lonely Planet. Some of the information I have given you above come from these articles, so they are really worth a read.
Below I will go through various combinations of Round-the-world travel with the two largest Airline Alliances: Oneworld and Star Alliance. I will use a set journey going to the same destinations to give a fair comparison of the different prices. Yet one must consider that these trips have thousands of different possibilities in the routes you take and destinations you visit. Take Star Alliance, an alliance of 27 airlines which fly to 1185 airports in 185 separate countries. The potential routes are endless!
Travelling Round-the-world with Oneworld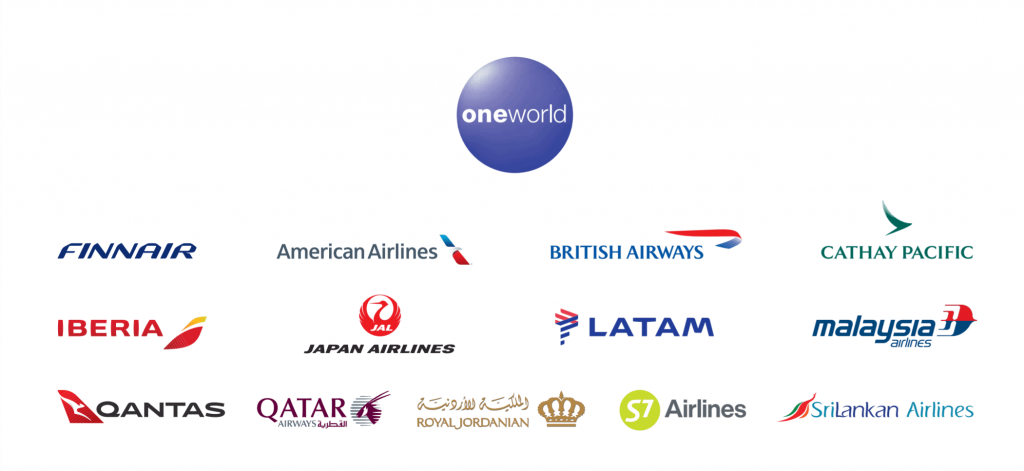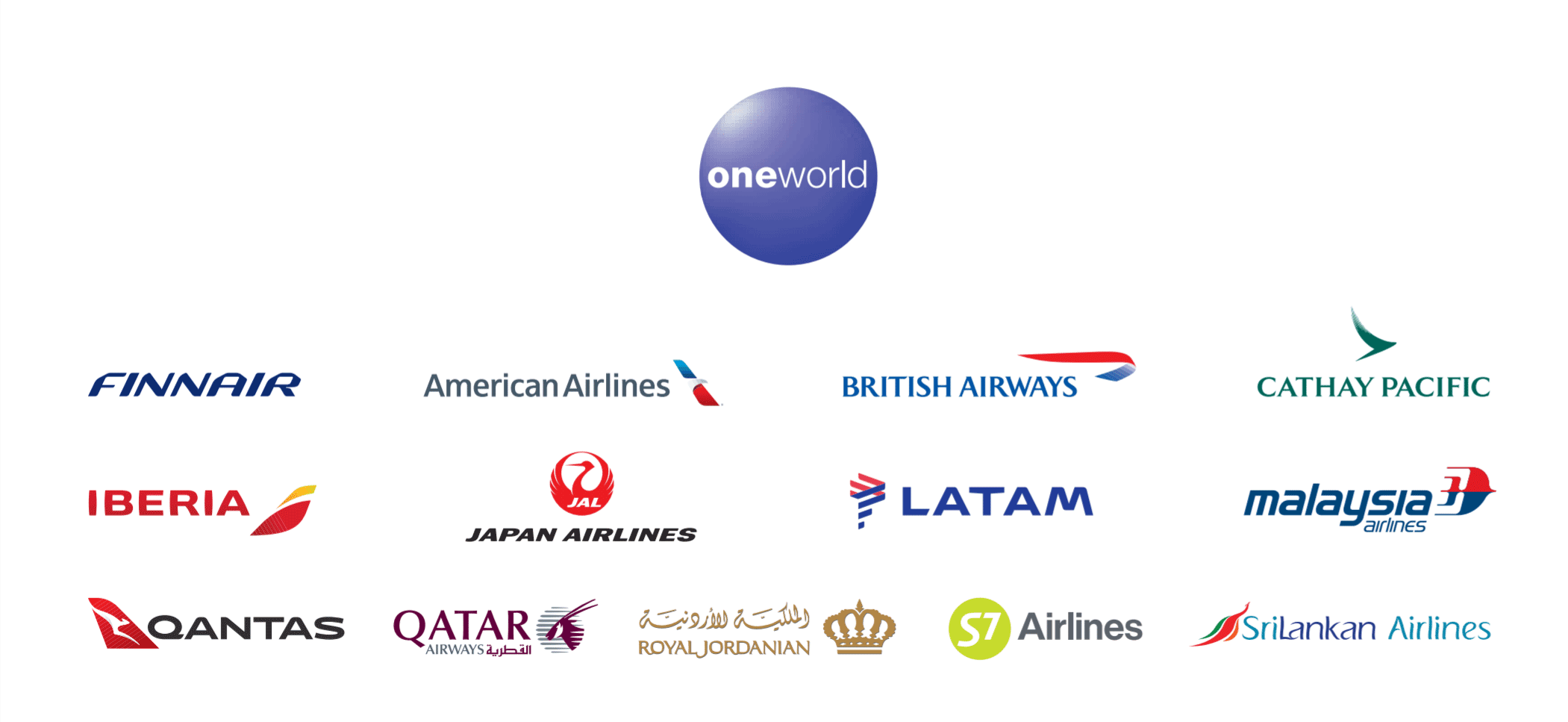 When booking a Round-the-world ticket with Oneworld, there are two main options you can go for. These options are a Oneworld Explorer ticket and and Oneworld Global Explorer ticket. I will go into much more detail below, but essentially the main difference between the two ticket options are that Oneworld Explorer is based on the the number of continents you pass through, whereas the Global Explorer option is based on distance travelled.
Oneworld Explorer
This is the type of ticket that is based on the number of continents you travel through. Here are the basics of this ticket type:
Oneworld divide the world into 6 Continents.
You must travel through 3 of these continents during your trip.
You can select up to 16 flight segments on this fare.
You can have up to 4 segments in each continent (6 in North America)
You can fly in First, Business or Economy
Tickets are valid for 12 months
Reservations and ticketing is handled by one Oneworld member (e.g. BA) but is valid on any Oneworld carrier
These are the main basics of this ticket type. It is very similar to the Global Explorer ticket option, except is more limited as you are obliged to travel through at least three continents and are limited by number of stops rather than the sum total distance you travel.
The beneficial thing about this ticket option is that after your first flight between continental zones (from say Europe to Asia) all subsequent flights can be left open-dated, negating the need to book every flight in advance. Beyond this, my opinion is that the Global Explorer is the better option Oneworld have to offer.
Oneworld Global Explorer
This ticket has a few major differences to the aforementioned Explorer ticket, but beyond that the tickets are largely the same. In all my research it is difficult to work out which one works best, as if you go to book a Round-The-World ticket it automatically selects a ticket and its respective price based on the route you choose, with no ability for you to choose the ticket type yourself. Anyway, please find below the major differences with this Global Explorer ticket:
The ticket is calculated by Miles travelled and not the number of continents through which you travel
There are 4 tiers which divide up the ticket cost, based on the number of miles travelled
Tier 3 is probably the tier most of TLFL readers are interested in; strangely it is the only tier which allows Business and First Class Redemptions, whilst oddly all the others only allow Economy redemptions
Tier 3 tickets are for any RTW trip from 29,000 Miles up to 34,000 Miles
Beyond these few discrepancies, both ticket options are the same, with the same terms and conditions. The only main difference with regards to rules is that travel between two airports by surface transportation will count as one flight segment. For example, if you flew into Moscow but then flew out of Russia from St Petersburg, the travel from Moscow to St Petersburg would count as one of your 16 segments on the RTW ticket.
So, these are the main ticket options with Oneworld. Avios can be used to buy these tickets or they can be paid for. I will go into more detail now about how much a Round-The-World ticket can cost when travelling with Oneworld using a couple of example routes. Please do bear in mind though that the opportunity for different routes and ticket costs is essentially infinite, so please see these examples as rough guidelines rather than veritable price estimates.
Example Routes and Fares
So here are two different routes you could take with Oneworld and how much they would cost. Both are Business Class and go through the same destinations. They just simply start in different places to test if that really effects the price of the ticket. The first route I have looked at is as follows: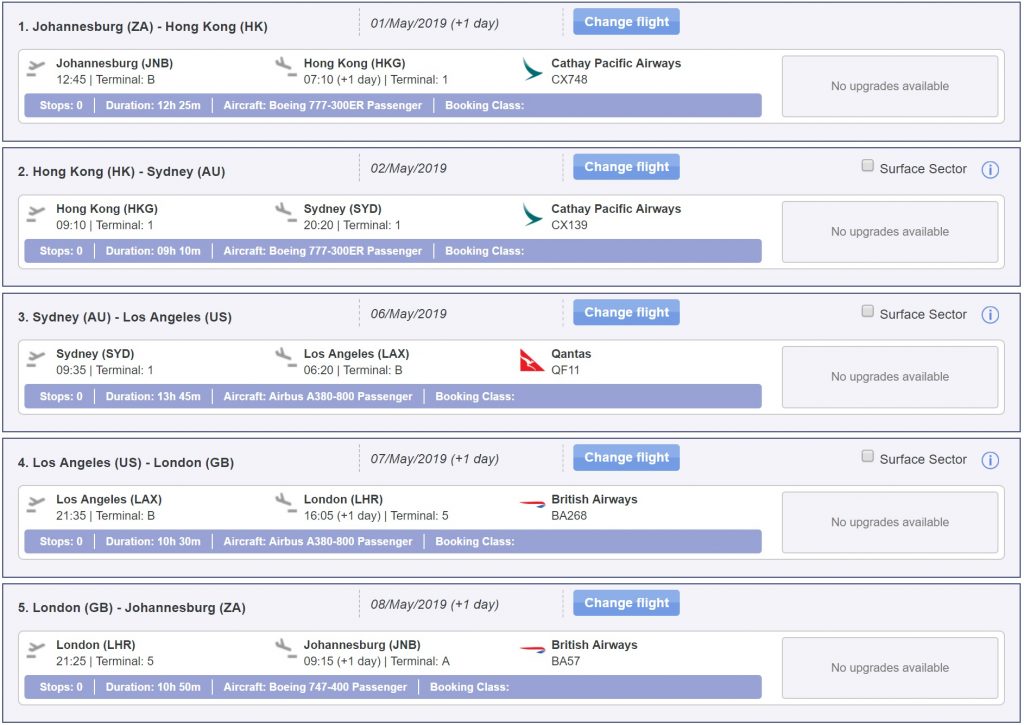 For this route I decided to start in Johannesburg as many have said that it is cheaper to begin your travels in South Africa. For every example route I have chosen the same 5 destinations and travel dates. The total cost for this route is…

Now the price is always formulated from the country of origin, which in this case is South Africa. Looking at the current exchange rate (31st August 2018) this price above works out at about £6,922. Not too bad for a Business Class ticket around the world! I did look at booking this as far into the future as possible (May 2019) so this makes the price drastically cheaper than if you were to book for the trip to start more imminently.
However, a trip like this is a significant for most so it is more than likely that readers would book far in advance.
Now, just for comparison, here is the cost for the same route but starting from London rather than Johannesburg: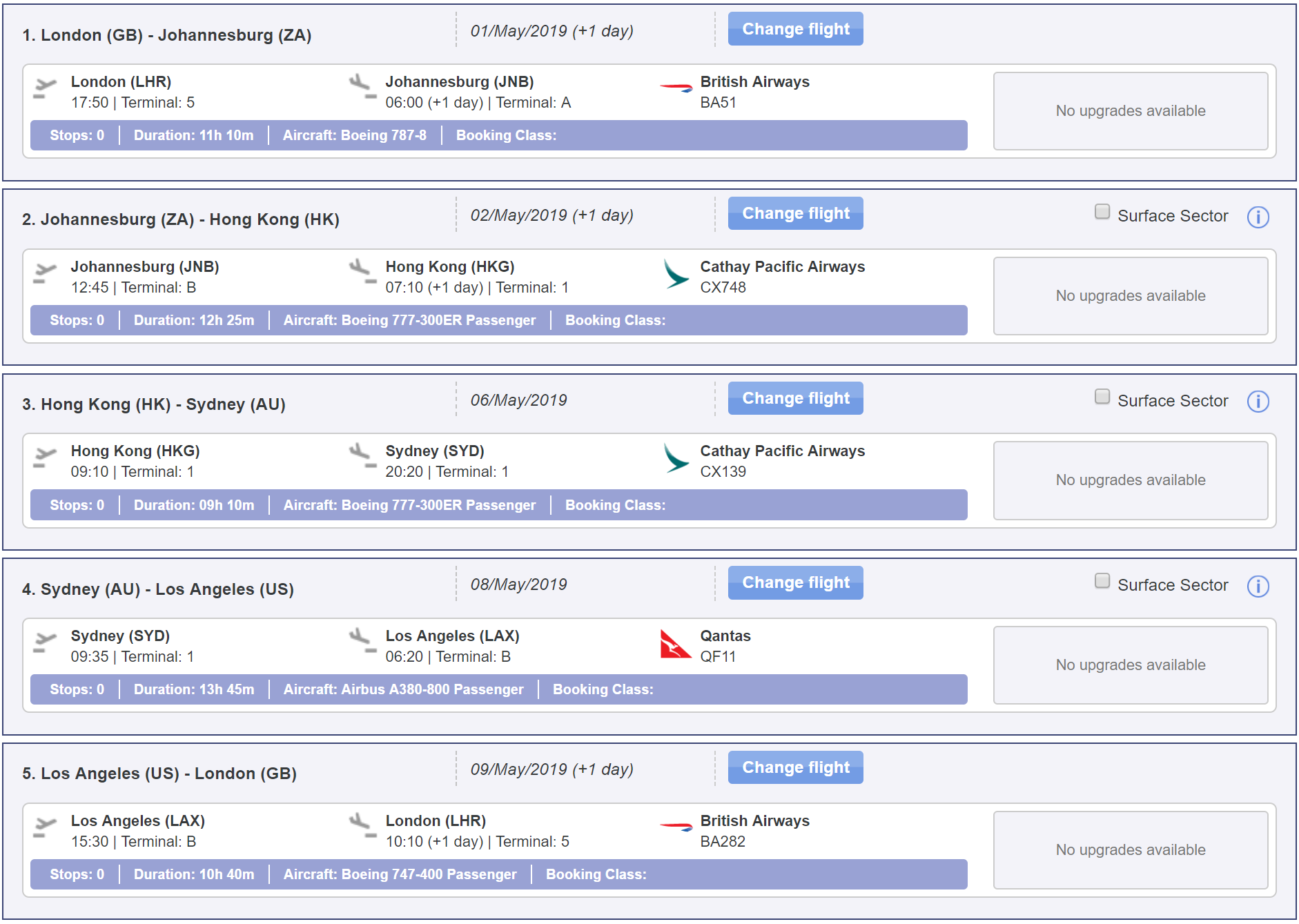 So as you can see this trip schedule is virtually identical and is purely to see if the cost differs greatly when beginning from a different destination but following the same route around the world.
Now please find below what the total cost is for the above Business Class London round-the-world ticket:

In fact, there is indeed a significant difference in price between the two, partly due to the taxes and associated fees from originating in London, but I feel predominantly from the weak ZAR, the South African currency. This ticket price stands at just over £1000 more than the alternative from Johannesburg; despite travelling through the same destinations and on the same dates!
As I have mentioned several times the list of routes and options for this sort of travel is almost infinite so I am sure there are cheaper options available, even cheaper routes using the same destinations as the ones I have used as examples above! If any of you avid TLFL readers are able to find a cheaper option using the same example destinations I have, it would be very interesting to see. Perhaps if you do manage to find something you could leave a comment below or on social media.
The £1000 saving is significant, so if you were planning on travelling around the world and have enough Avios to spend, you could use those Air Miles to get to Johannesburg and then begin your destination from there.
Using Avios
The most efficient way to get round the world flights with Avios is by using the Multi-Carrier option. This is a separate chart and value to normal BA and oneworld redemptions but it means you have to travel on at least 2 different non-BA oneworld airlines (BA flights are not allowed). You can read all about this option in this previous article. 
Travelling Round-the-world with Star Alliance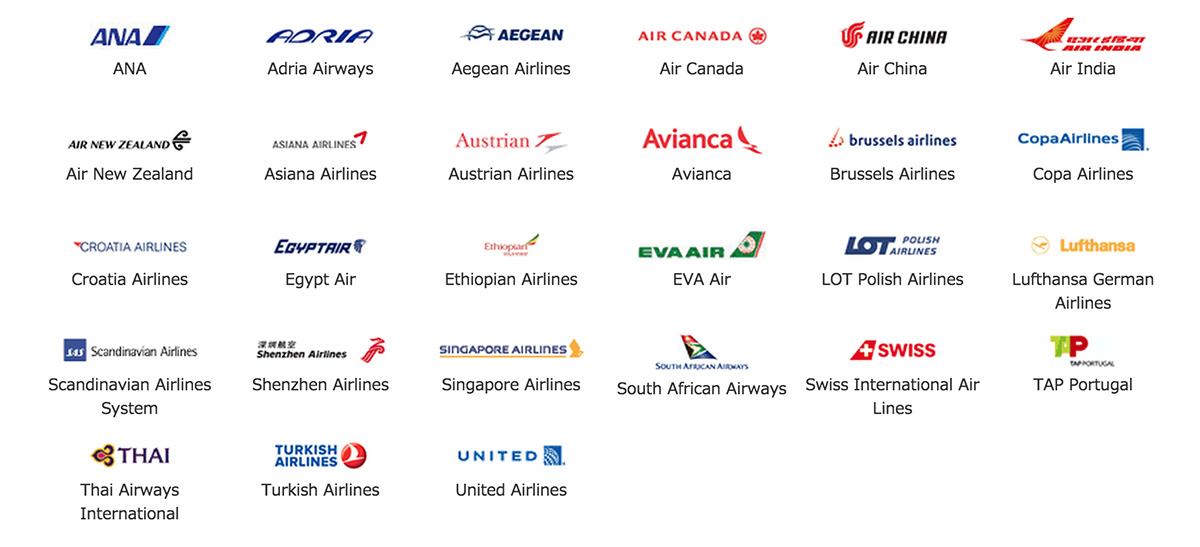 Star Alliance have 28 member airlines with which your round-the-world ticket would be valid on, giving you huge scope to plan out the once in a lifetime holiday you want.
Fortunately, the ticket offered with Star Alliance is much less complicated than Oneworld's various ticket options and limitations for each ticket option. With Star Alliance from what I gathered you simply choose which destinations suit and the price is calculated from there. The cost is based on distance travelled and the class you travel in.
There is more information about Star Alliance Round-the-world travel from a handy guide online here. Essentially there is one ticket type which is calculated in miles travelled:
Ranging from 26,000 Miles to 39,000 Miles across 4 categories.
Up to 26,000 Miles, Up to 29,000 Miles, Up to 34,000 Miles and Up to 39,000 Miles.
There is a niche 'Starlite' ticket that is for Economy travel and limited to 5 stops
For the normal ticket, there is a maximum of 15 stopovers. 
The distance travelled is total distance travelled, so if you flew to Paris and then caught the train to Berlin and flew onwards from there, the distance between Paris and Berlin would be counted towards the miles your ticket allows you to travel.
Oneworld was like this here above in terms of the rules which had to be followed for the Global Explorer ticket. Similarly, the Oneworld Route Planner automatically chose the ticket option that works best for you, so whilst its various options may be complex, their website does simplify the process. However, I do prefer the Star Alliance option overall as it feels much slicker and easier to use without complication or confusion from my experience of using both websites.
Below I will show you how much the same routes I used for Oneworld cost with Star Alliance. To make the comparison as fair as possible I will try to choose flights on the same dates as the Oneworld options and also in Business Class. If you are interested in Round-the-world travel with Star Alliance, here is a link to their 'Round The World' site.
Example Routes and Fares
Firstly, the route beginning from Johannesburg: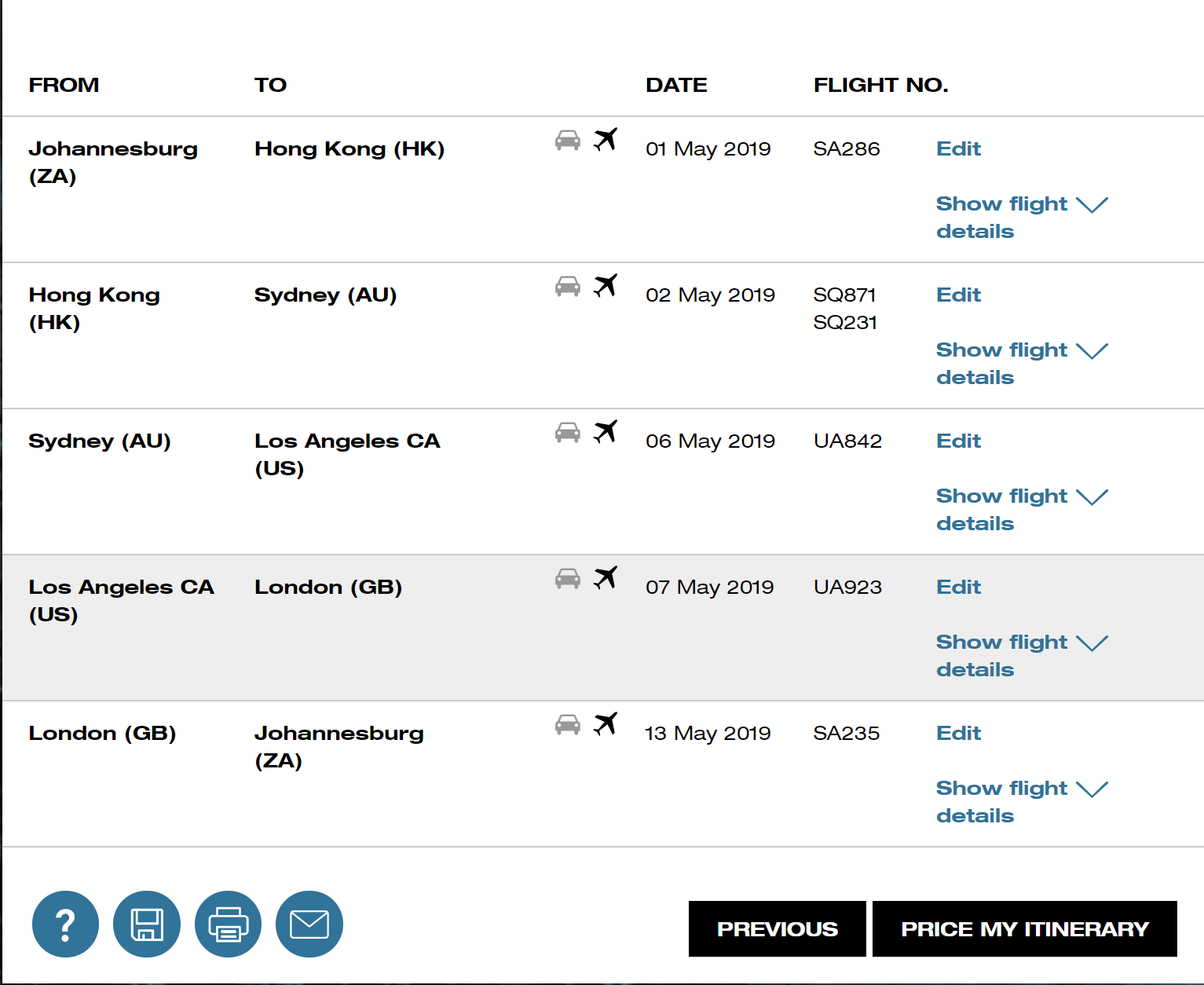 And its associated cost: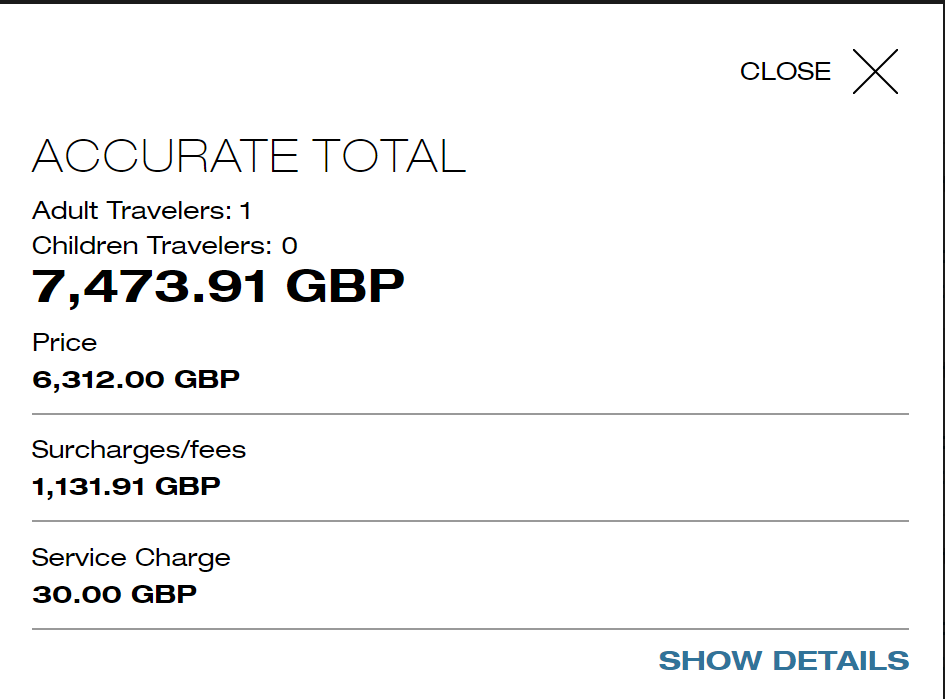 Slightly more expensive than the Oneworld option from Johannesburg at £6,922, but there are various factors such as exchange rates (the Oneworld ticket was priced in ZAR, which is weak at the moment) which could account for a lot of the difference in price between the two. There are also other variables such as which flights I chose to account for, but this is as close as a comparison as I could get between the two main options.
Secondly, the ticket option beginning from London: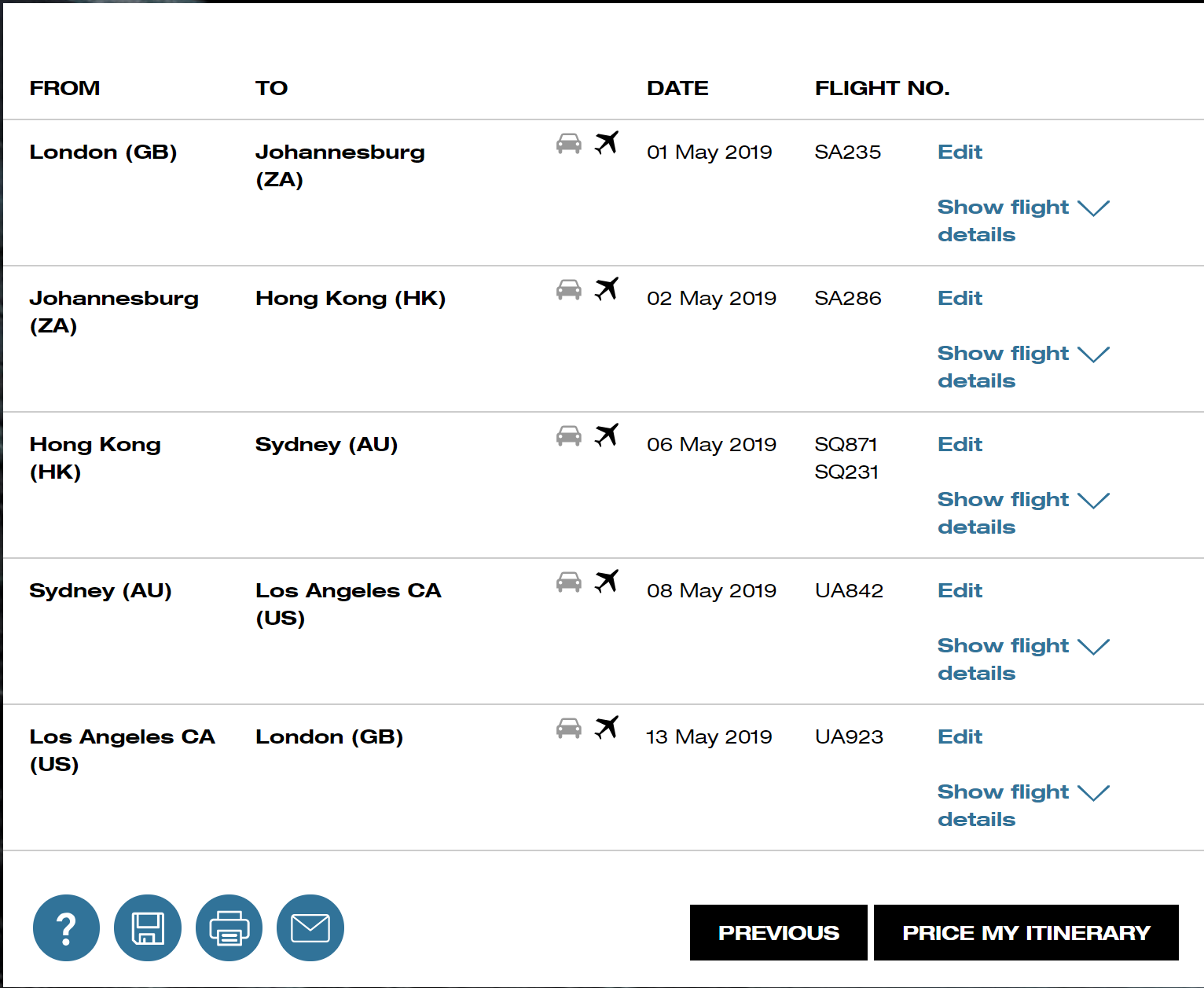 And the grand total for this came to…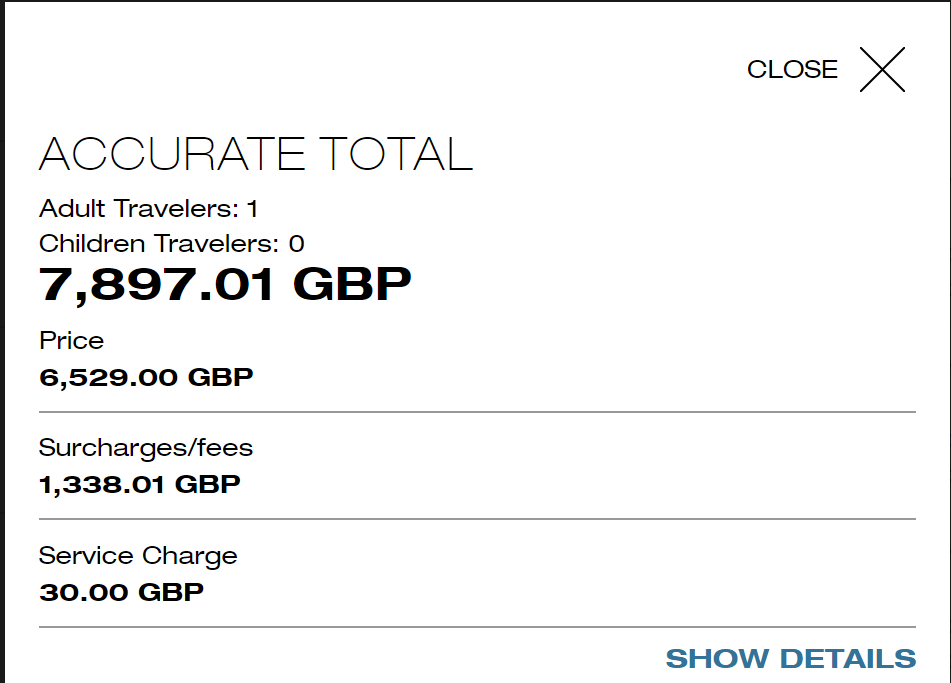 £7897 is very similar again to the Oneworld cost for this route of £7918, almost identical in fact. £21 of difference when you are spending over £7000 is almost unnoticeable. It has really surprised me that the prices are this similar between the two alliances!
Whilst the route beginning in Johannesburg did show more significant differences in price between Oneworld and Star Alliance, I feel that is based more on the fluctuating and currently weak South African Rand than anything else. The similarity between the route beginning in London is a fairer reflection of the price differences between these two alliances, which are nigh on non-existent.
Therefore from what my research has shown me, the difference in price is so little that which alliance you choose to book with should be personal preference. However, I am sure if you do enough digging and research one could find a route which is significantly cheaper with either Star Alliance or Oneworld, but as a rule of thumb the prices are largely the same.
Round-the-world Travel Conclusions
Round-the-world travel can be complicated and time-consuming to plan. I sincerely hope that this article has helped explain and simplify the process for you and can guide you through your planning of an amazing trip. For those of you who have read this simply because you are regular and dedicated TLFL readers, I hope that this guide has inspired some of you to do a Round-the-world trip for yourselves!
There was lots of information to take in from this article so below I have summarised the key points that I was trying to make:
Most tickets are with either Star Alliance or Oneworld.
These tickets are valid for one year.
Stops have to be booked before travel commences
Finally and most importantly, you are spending thousands of pounds on this trip, so do not simply go for the cheapest route, but rather, choose a route specifically for you and for what you want to do.
Look at starting your trip outside the UK and compare prices as it could potentially save you a lot of money
As the rules can be complicated it may pay to use a specialist travel agent to help you plan such as Trailfinders.
Hopefully, this has helped and/or inspired you to travel Round-the-world; it was certainly a fun article to research and write. Happy travels!