Singapore officially accepts use of the IATA Travel Pass
Singapore has announced that it is officially accepting the use of the IATA Travel Pass as a valid form of Covid-19 status certification for entry into the country.
As of the 1st May, any passenger travelling to Singapore will be able to download the IATA Travel Pass app and upload their details. Travellers will then be able to share any necessary pre-departure Covid-19 PCR test results at check-in with their airline, as well as when they arrive at Changi airport.
IATA has advised any passengers looking to use the new tech to first check with their airline to make sure it is approved for use by them (not all airlines are on board or accepting the pass just yet).
The announcement, though exciting, comes as no surprise – it's all part of an ongoing partnership between the Civil Aviation Authority of Singapore (CAAS) and the International Aviation Transport Association (IATA).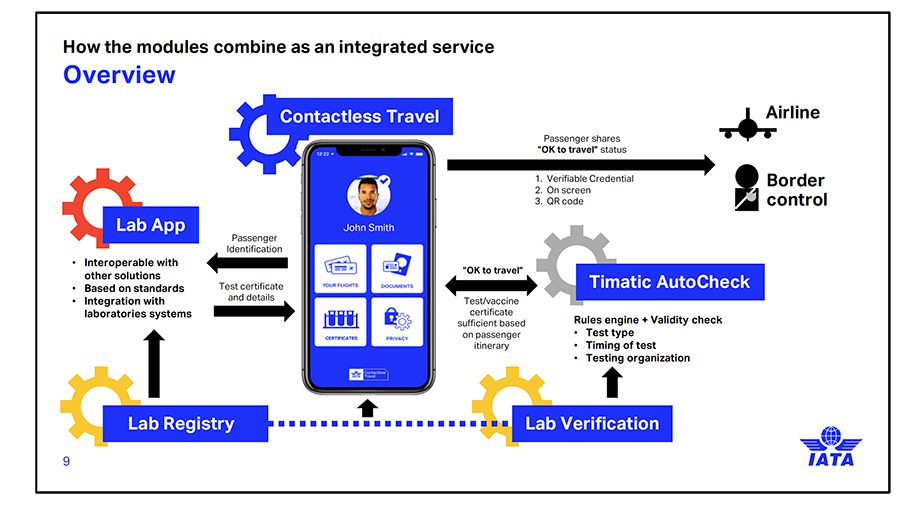 Late March saw the first successful trial of the app, run by Singapore Airlines on a flight from Singapore to London. Singapore Airlines had announced earlier that month that it would become the first airline in the world to trial the IATA Travel Pass, and subsequently ran a two-week trial on the Singapore – London route after the first test went to plan.
Having a world-class airline like Singapore pilot the Travel Pass is likely to ensure the success of the venture, meaning it is much more likely that other major airlines will soon follow suit.
Willie Walsh, IATA's Director General, said of the trial:
"Having the confidence of an aviation leader like Singapore accept IATA Travel Pass is hugely significant. Ongoing trials put us on track for IATA Travel Pass to be a critical tool for the industry's restart by delivering verified travel health credentials to governments. And travellers can have complete confidence that their personal data is secure and under their own control. The success of our joint efforts will make IATA's partnership with the government of Singapore a model for others to follow."
The app, which we discussed recently in this article, has been in development since last year, as travel authorities and industry bodies scrambled to keep the travel industry ticking over during the pandemic. Since its development, over 20 airlines have signed up to start trialling the Travel Pass over the next few months – including Qantas, Malaysia Airlines, Qatar and Air New Zealand.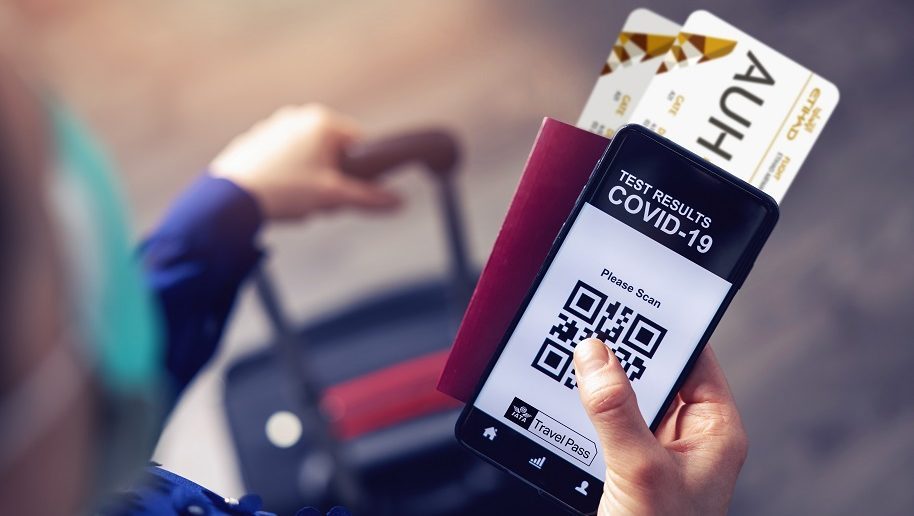 Emirates and Etihad are also keen to be involved, and IAG (British Airways parent company) have been working closely with IATA on the development of the app, meaning they will likely be jumping on board too.
Kevin Shum, Director General of CAAS, said that although the test was successful, they will continue looking for solutions to the many issues the pandemic presents for international travel:
"We have built upon our long standing and deep partnership with IATA to develop solutions to facilitate travel. This latest collaboration with IATA demonstrates our shared commitment to drive the adoption of digital health certificates and restore international air travel. As we look to safely rebuild the Changi air hub, we will continue to explore other solutions that can provide similarly secure and verifiable means of sharing health certificates for safe international travel."
Are 'travel passports' a good idea, or not? It's definitely interesting times in travel and tourism, and we will be watching closely to see how things progress.
Amazing Alaska Air safety video brings smiles
Airline safety videos have really had to 'up the ante' over the last decade, particularly after Air New Zealand set the standard with their hilarious, upbeat and celeb-filled versions.
However, the competition is starting to heat up – check out this new safety video from Alaska Air (and try not to dance, we dare you).
Many airlines get actors to make their safety videos (or, in Air New Zealand's case, Hobbits, the Men In Black and Betty White). However, Alaska Airlines used their actual employees, who filmed the entire video over three days on location in an air hangar.
The employees were given a dance routine to practice at home, and only had an eight-hour dress rehearsal before filming went ahead.
Makes it even better, we reckon!
The new safety message includes COVID-focused additions, including a request for passengers to wear masks, sanitise and wash their hands.
Hilton London Metropole to debut multi-million upgrade this Summer
The Hilton London Metropole, Hilton's largest property outside of the US and one of the biggest hotels in London, will be unveiling the results of its multi-million-pound renovation project this summer.
The hotel, which is centrally located close to the Edgware Road Underground station and Paddington rail terminus, will be revealing updated guest rooms, public areas and a brand new hotel event space.
According to Hilton 'the new, elevated aesthetic will take guests on an immersive experience through the capital', with the architecture, design, restaurants and bars 'showcasing purposeful acknowledgements to East, Central and West London's heritage as the hotel tells the story of this ancient city with nods to iconic areas including Borough Market, Covent Garden and towns on the Thames'.
All of the almost 1100 rooms have been completely redesigned with a 'contemporary and bold aesthetic that reflects different London boroughs'. The rooms will also feature an upgraded, high-speed wifi connection and Hilton's 'Digital Key' concept, which allows guests to select their room, check in and access their room during their stay, all using their Smartphone and the Hilton Honours app.
The property features four restaurants and bars, all of which are set to be relaunched. According to the website, they will all offer guests 'exciting new drinking and dining concepts, including an all-day British brasserie, serving locally sourced ingredients, and a new suitably relaxed market-style dining outlet, that celebrates London's street food scene'.
The hotel also allows guests access to 35 different event spaces and meeting rooms, all of which have also been 'extensively renovated'. There will also be two new 'hybrid' meeting spaces included, which will allow guests to incorporate both in-person and virtual aspects to their dealings.
There will also be a brand new, 200sqm fitness studio added to the hotels offerings.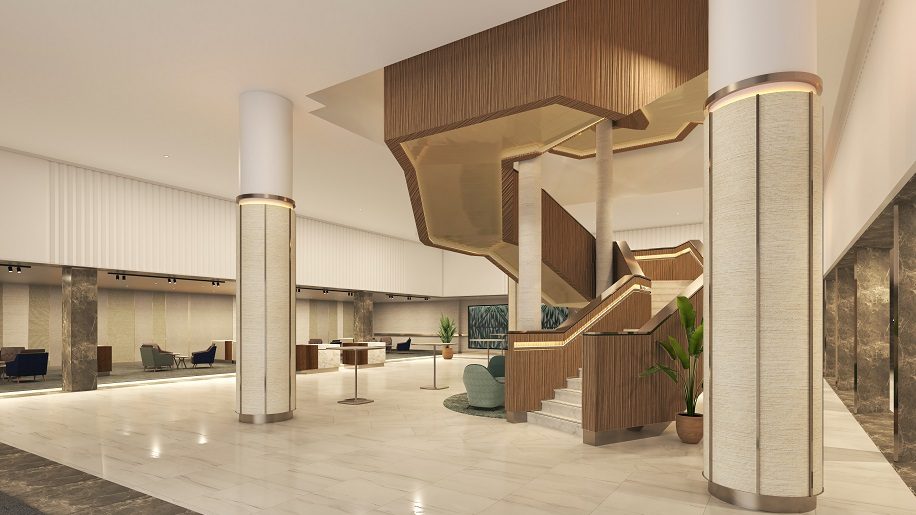 Remco Norden, area general manager at the Hilton Metropole, said the property won't be recognisable.
"Our ambitious multimillion pound renovation will maintain Hilton London Metropole as Europe's leading conference and events hotel. The refurbishment will radically transform every element of the hotel, from our restaurants and bars to our bedrooms, suites and meeting and event spaces.

"It will elevate the guest experience and continue to make us the venue of choice for business and leisure travellers and corporate and private events of any scale.

"The refurbishment celebrates London and our hotel's wonderful history. Despite the challenges the industry has faced in 2020, our hotel has an incredibly bright future and this renovation is our opportunity to invest in it."