Status matching is available for both airline and hotel status and can be extremely useful way to get benefits for a particular trip or if you are changing your long term travel pattern. If you have status in one frequent traveller program you can often leverage this to get similar status in another. This article will look at how to do it and which companies offer the best deals. Today I will be looking specifically at airlines with tomorrow's article focusing on hotels.
Airline Status Matching
A reader recently contacted me about their chances of status matching with BA. I will cover this and all the main alliances and airlines that may be of interest. If you have any other success stories or even failures please let me know. Airlines frequently change the rules on status matching so I can't guarantee that they will match your status even if they have done in the past.
There are opportunities that may not be an obvious airline program for you to join but due to their  alliance membership may bring benefits. For example if you did a Qatar status match you would then have Oneworld status which would entitle you to all the benefits of Oneworld status on BA as well. For example if you managed to get a Oneworld status match to Sapphire (BA Silver equivalent) you would get:
Priority Business Class check-in
Priority boarding
Preferred and pre-reserved seating when offered by the airline operating the flight
Access to Business Class and frequent flyer lounges (with one guest), regardless of the class of service flown that day
How to get an airline status match
There are a couple of steps that need to be followed for most airlines to get a status match.
Join the frequent flyer (FF) program of the airline you want to status match your current scheme with
Get a copy of your current FF card (must be valid)
You may also need a recent statement from your FF
You will most likely need proof of your future travel with the new airline
Contact the new airline's FF program requesting a status match with the above documents attached (pdf or jpeg is usually accepatble)
Oneworld options
Qatar
Qatar Airlines will consider status matching with airlines which are part of Oneworld, Sky Team, Star Alliance, plus Emirates and Etihad. They appear to offer one tier lower than your current status.
The requirements are:
Copy of another airlines Frequent Flyer Membership card showing your name and account number. (The card should still be valid).
Copy of the Frequent Flyer account statement showing your name, tier and the account number. (Latest statement).
Copy of your ticket for a future travel on Qatar Airways with minimum 2 sectors; tickets issued on economy Promo fares (Booking classes T / O / W)  are excluded
Air Berlin
They have a dedicated email address at [email protected]. This may not be a long term strategy for One World membership with the recent  rumours of a takeover by Lufthansa.
American Airlines
American Airlines only offer status matches with a challenge condition to complete a certain amount of mileage in so many days but it may be useful if you already have a trip planned. An example would be 90 days to do 30,000 miles.
British Airways
The general pattern seems to be they very rarely will do status matching, particulary with the first request. However there are a few reports of sucess on the second attempt if you include some future travel plans that you will move to another airline without the status or if you have previously been a high tier BAEC member.
Sky Team alliance
Delta
Delta SkyMiles offer Elite Match challenges. You will get a temporary status for 90 days  whilst you complete the challenge. There is a dedicated page for the Medallion challenge here.
If you meet the criteria to participate, you will receive Platinum, Gold or Silver Medallion Status for 90 days, based on your current level with another airline.
In order to extend your Medallion Status after the 90 days, you'll need to earn a specific number of Medallion Qualification Miles (MQMs) or Medallion Qualification Segments (MQSs) within 90 days of enrolling. The number of MQMs or MQSs required is based on your matched Medallion level.
Star Alliance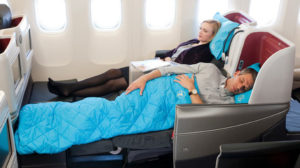 Turkish Miles and Smiles – get 4 months star alliance status match
This is one of the best offers if you want star alliance membership and don't mind flying on Turkish. Their business class has an excellent reputation even though it does mean flying through Turkey which may not be very popular currently.
Turkish  will only match Star Alliance Gold, Skyteam Elite Plus, Oneworld Emerald members, Emirates and Etihad Gold/Platinum and El Al Platinum/Top Platinum. You will need to use the online contact us form once you have joined Miles and Smiles. You get an  Elite card for a trial period of 4 months. To extend your Star Alliance membership to a year you will need to complete one international Turkish Airlines flight within the 4 months trial period. If you then accumulate 15.000 status miles by the end of the first year the Elite membership will be extended for a further 1 year.
To apply join Miles and Smiles then go to the Contact Us form. You will need to select New Feedback and then enter your request.
Air NZ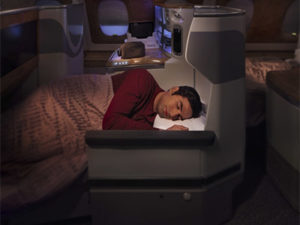 If they are going to status match they may issue a challenge or qualification criteria of  2 Air New Zealand return long-haul bookings.
Non alliance airlines
Emirates
Emirates will only upgrade one level up so if you are currently the base level in Emirates the most you will get is Silver. Once you have joined use the  'Help Centre' > 'Contact Emirates' and then select 'Emirates Skywards' from the drop down menu.
Virgin Atlantic
You will need to email [email protected]. They do usually offer status matching but normally to a lower tier with a challenge attached to get to your current tier, basically an "Instant Silver, Fast Track to Gold" programme.
You must have the following to be eligible:
– Are already a Flying Club member
– Have a forthcoming international revenue flight booked with Virgin Atlantic, in Upper Class or Premium Economy
– Hold a Gold or equivalent status with another airline
Online help for status matching
There is a very helpful website called statusmatcher.com where people can share their recent experiences of status matches plus how best to contact the companies to get the status match. There is also a section for hotels and car hire matching too.