Swiss have been doing some great companion offers this year from various departure points and the latest offer is equally impressive. The catch is that you have to start in Paris but given the low cost and ease of getting to Paris, it's not really an issue. There are separate offers for both first and business class which both require 2 people to travel together. If you are interested don't hang around as there is limited availability of these fares.
SWISS First for two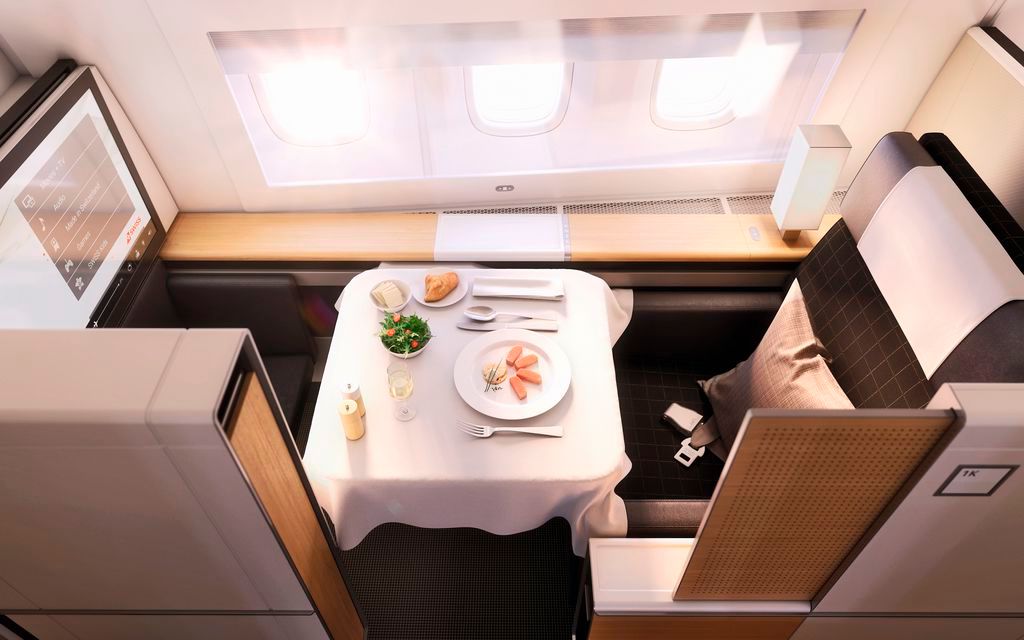 I have flown Swiss first class and would highly recommend it. It may not be as fancy as some of the Middle East airlines, but it is a sophisticated product with great food (including caviar) and service. Some of the prices are similar to what you would pay for a normal business class ticket, so they offer good value for money. You must book by 18 December 2017 for travel until 31 October 2018 2018. As usual, the fares are non-refundable and non-changeable.  2 people must travel together to get the sale price. You can find the Swiss First sale page here.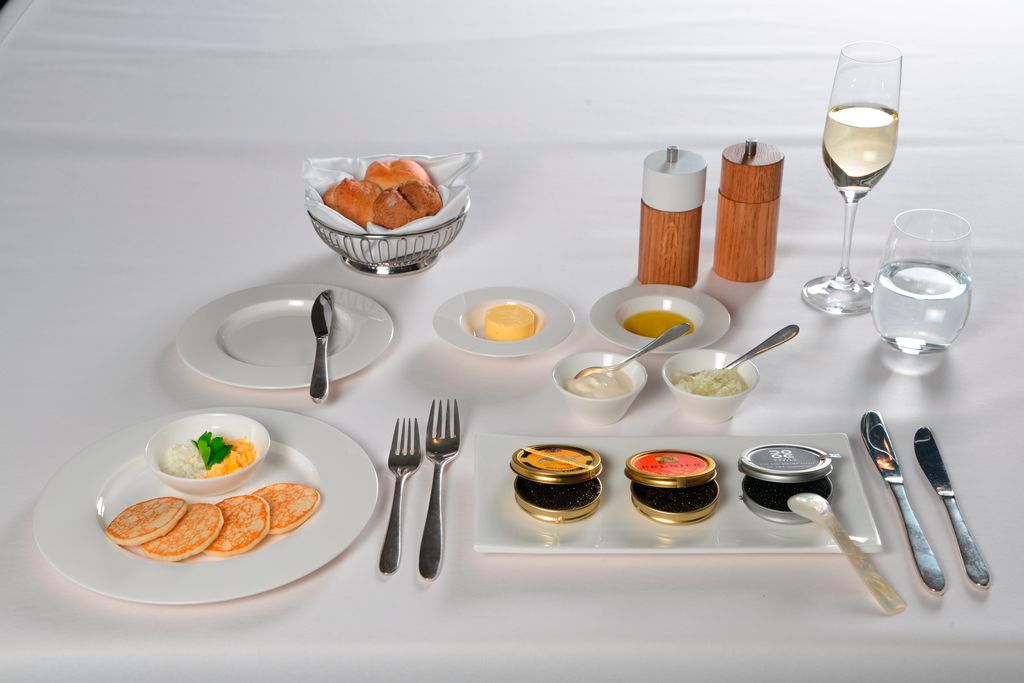 The prices start per person from
Dubai €1799
Johannesburg €2600
Nairobi € 1998
Mumbai €1999
Bangkok €2299
São Paulo  €2599
Delhi €1998
Singapore €2499
Business class offer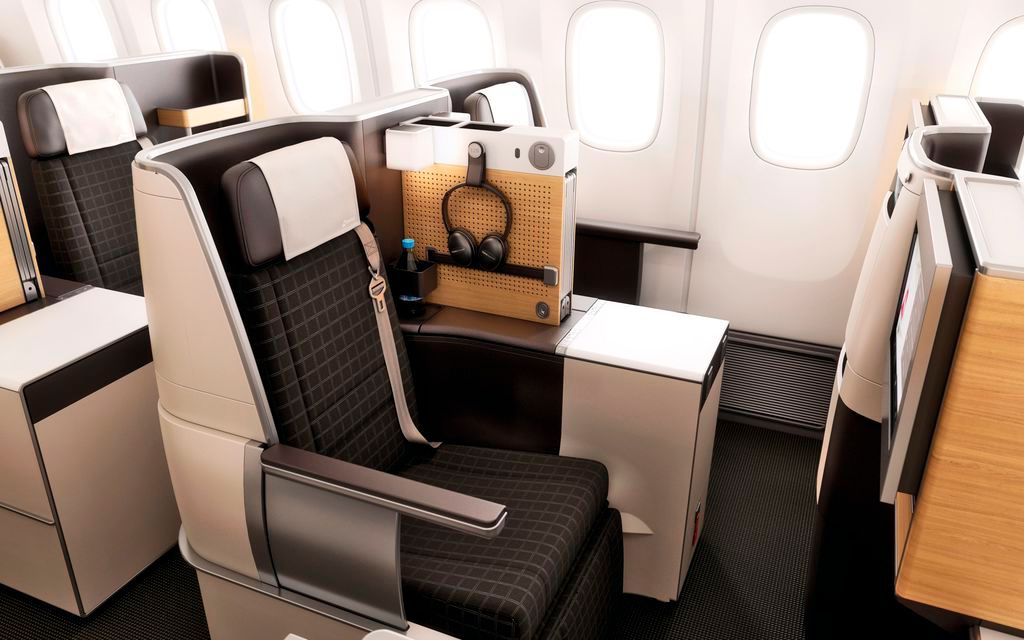 The Swiss cabins have a sophisticated feel to them with light wood with dark accents and seats. There is one flaw, in my opinion. The business class seats are not very comfortable for sleeping on the older A330 aircraft. They feel like they have a slight slope and are very low to the ground. They also had quite large gaps between the seat cushions when in bed mode. However, at these prices, you may well think it is worth it, even for the older aircraft. I found them perfectly comfortable for sitting. The new seats on the B777 are much better and a good quality product. The B777s are available on quite a few routes such as Zurich to Bangkok, Singapore and Hong Kong. You can see more about the Swiss B777 in this video.
You can't earn Avios on Swiss but you can credit to any Star Alliance airline. If you like to fly Virgin Atlantic you could credit to Singapore Airlines, one of their partners, and redeem on Virgin Atlantic.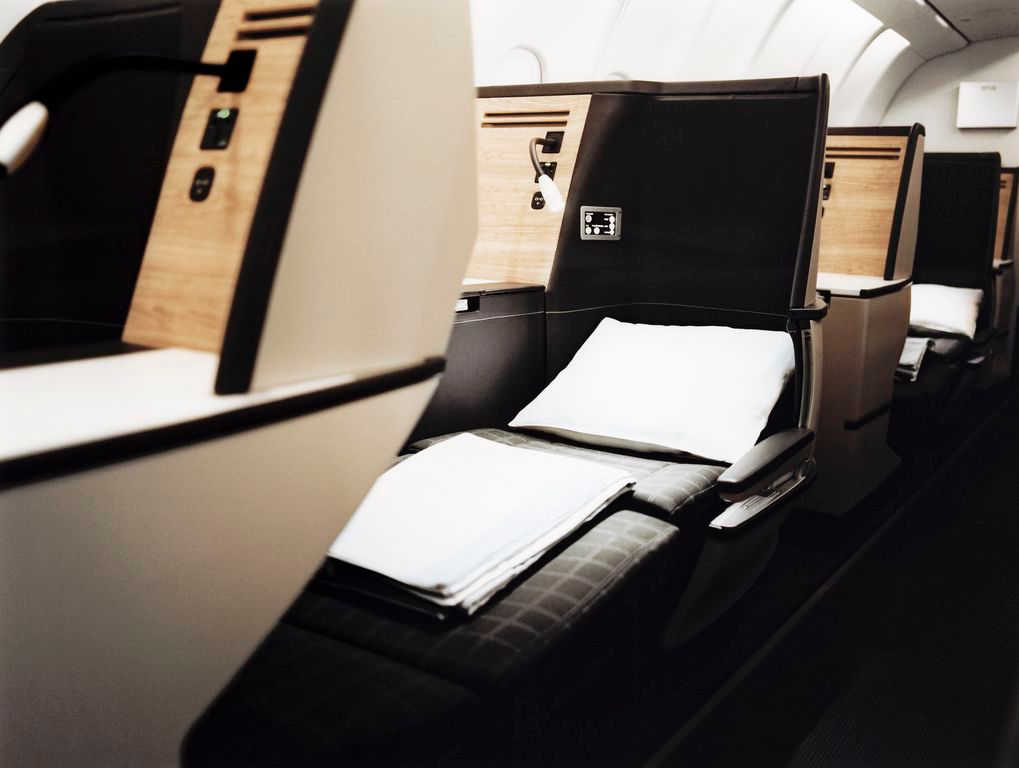 The business class fares start per person from
Bangkok €1199
Beijing €1148
Delhi €1098
Dubai €899
Hong Kong €1199
Johannesburg €1350
Mumbai €1149
Muscat €947
Nairobi €998
Punta Cana €1148
Rio de Janeiro €1199
São Paulo €1299
Shanghai €1149
Singapore €1349
You can book and see the full range of destinations on the special Swiss offer page here.
HT: Gilbert from God Save the Points