New BA trials at Gatwick and Heathrow
In British Airways' continuing quest to improve customer satisfaction (yes, I did just say that) a number of trials have been taking place or are planned. I experienced one of them on my recent trip to Mauritius. In the Gatwick Club lounge there is now self-serve champagne. It may only be Castel-no as I like to refer to it, but it is a step in the right direction. Normally you would have to request a glass of champagne from the staff which is a bit of a faff. This way you can pour away to your heart's content. I can see how that may lead to a higher customer satisfaction score!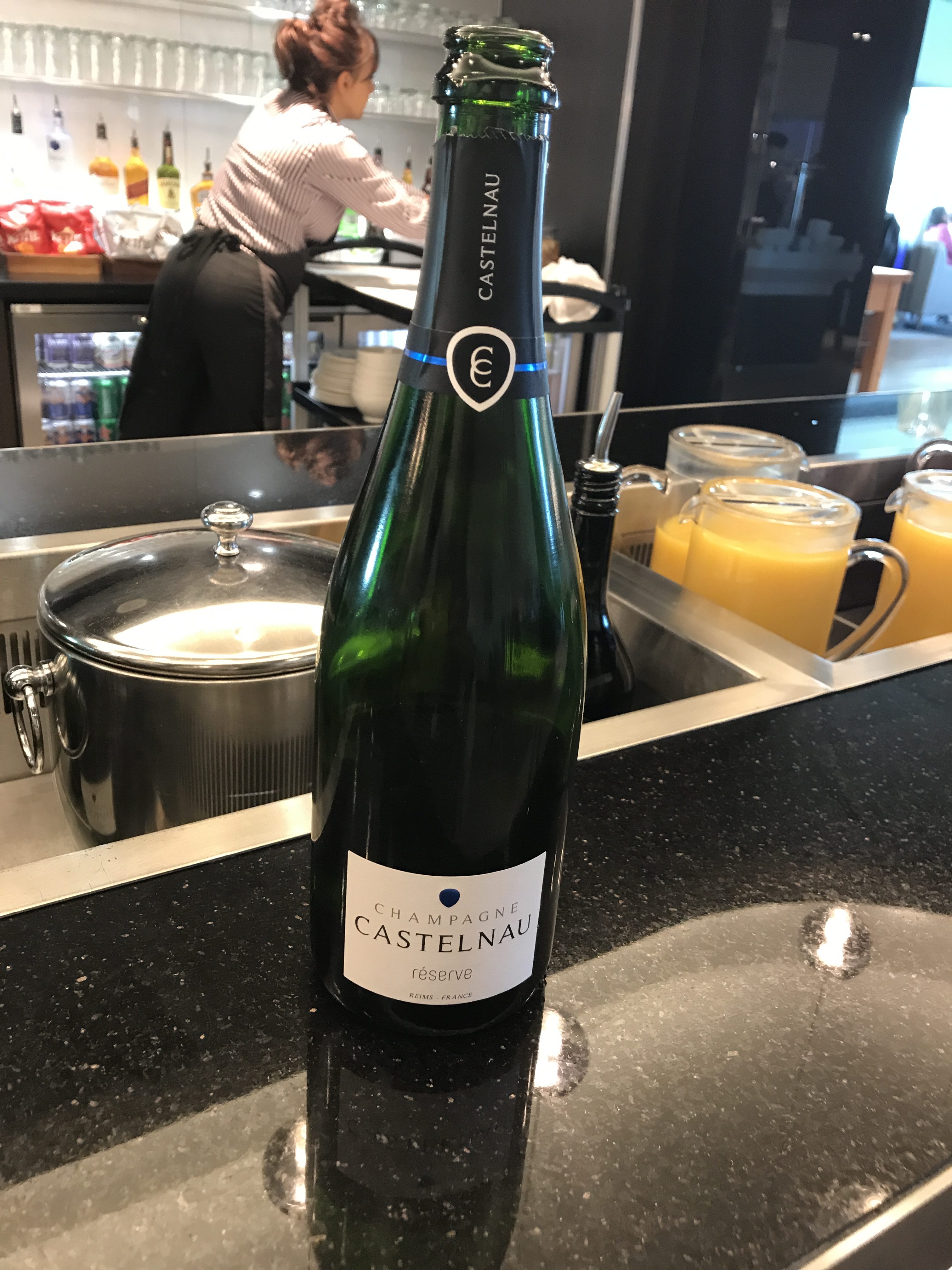 At Heathrow this week one of my team spotted a new area by the baggage carousel for a JFK flight. It was marked for JFK First baggage and a staff member was retrieving the First bags from the carousel. This is something that I was impressed with when I flew Etihad First recently so it is interesting to see BA potentially doing the same. I will be flying back from JFK with BA next week so I will keep an eye out for it then and see if I can get any further information.
Finally, BA are also trialling first class only bus transfers for B747 remote stands. This seems like a positive step to me along with the luggage. As I mentioned in my article about a recent talk by Alex Cruz, BA have announced that First is 'here to stay' but acknowledge there is work to be done to the product. Whilst it will take a long time for any improved seat to be introduced, there are plenty of genuine enhancements that could be done to the 'soft' product in the meantime, as they are doing with Club World.
If you spot any new BA trials during your travels let me know in the comments or on social media.
BA.com new functionality
If you have visited the ba.com website recently you will have noticed that it has had a bit of a spruce up. As well as looking a bit more modern, they have also changed some of the functionality:
An easier booking process
Faster access to upcoming flights – when you log in to your ba.com account, you should see a summary of upcoming flights on the homepage as part of a next flights section. (I don't have this on mine yet for some reason )
Account information in one place – Executive Club Members will now have all their important account information such as Avios balance and recent transactions available from the home page in a new section called 'my account details'. I really like this new section as it is quicker to see everything in one glance rather than having to click through various menus.
Better mobile experience – the ba.com homepage and the selling pages are now fully optimised for mobile phones and tablets.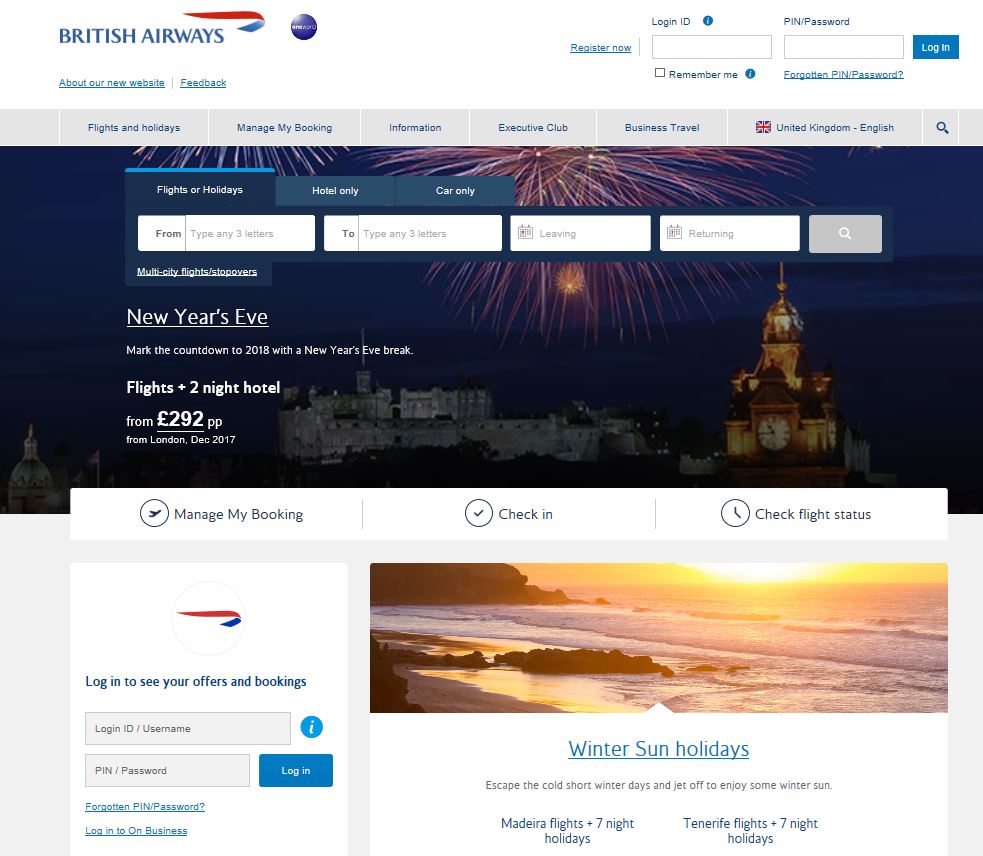 New routes and regional flights

From May 15 until October 6, 2018, BA will fly direct from Heathrow Terminal 5 to the island of Kefalonia. Flights will depart on Tuesday and Saturdays, with return tickets starting from £118 in Euro Traveller and £398 in Club Europe. This should be another 160 tier point route for the return in Club Europe, so it could make a handy tier point run if you could get a decent price in the next BA sale.
From May 2018 there will also be extra weekend flights from Manchester to Malaga, Ibiza and Palma, with Mykonos flights operating on Saturdays instead of Fridays, an extra weekend flight from Birmingham to Palma and Bristol to Malaga.
BA removes in-flight shopping on short haul
From January 2018 BA's new A320 and A321 NEO enter service as well as the start of changing the configuration of their other short-haul aircraft.  I wrote about the potential lack of leg room in this article. This will mean a new galley configuration and less storage space. Given the need to stock more M&S buy onboard food and drink to keep up with demand, BA have decided to stop selling in-flight High Life shopping altogether. The new aircraft will not have any on board and as the other aircraft are converted to the new layouts it will also be removed. So the message is don't rely on it being on board on short-haul next year. You can, of course, still buy it online at highlifeshop.com. You can see the new slimline seats for the NEO aircraft in this article.
Next routes to get The White Company bedding
Two more routes will be joining the already announced routes of New York JFK, Newark and Boston to get the new White Company bedding this year. San Francisco and San Jose should soon get the new bedding and amenity kits too.
Earn bonus Avios and fast track to Gold Elite Status with IHG Rewards Club
Between 1 November and 31 December 2017, all British Airways Executive Club members who join IHG Rewards Club will receive 500 bonus Avios, plus Gold Elite status if you book three nights within 90 days of registration which usually requires ten nights.
If you are already an IHG Rewards Club member you can get 500 bonus Avios when you book any two-night stay before 28 February 2018. For the terms and conditions and to register, click here