I heard a few good pre-Covid reports about The Dixon hotel, and the reviews looked good. It was in the perfect location as I needed to travel from London Bridge station the day I arrived. For those that follow my social media, this was the day of my annual Grand Cuvee champagne tasting where Katie in London and our friends get together to taste and rate a selection of champagne.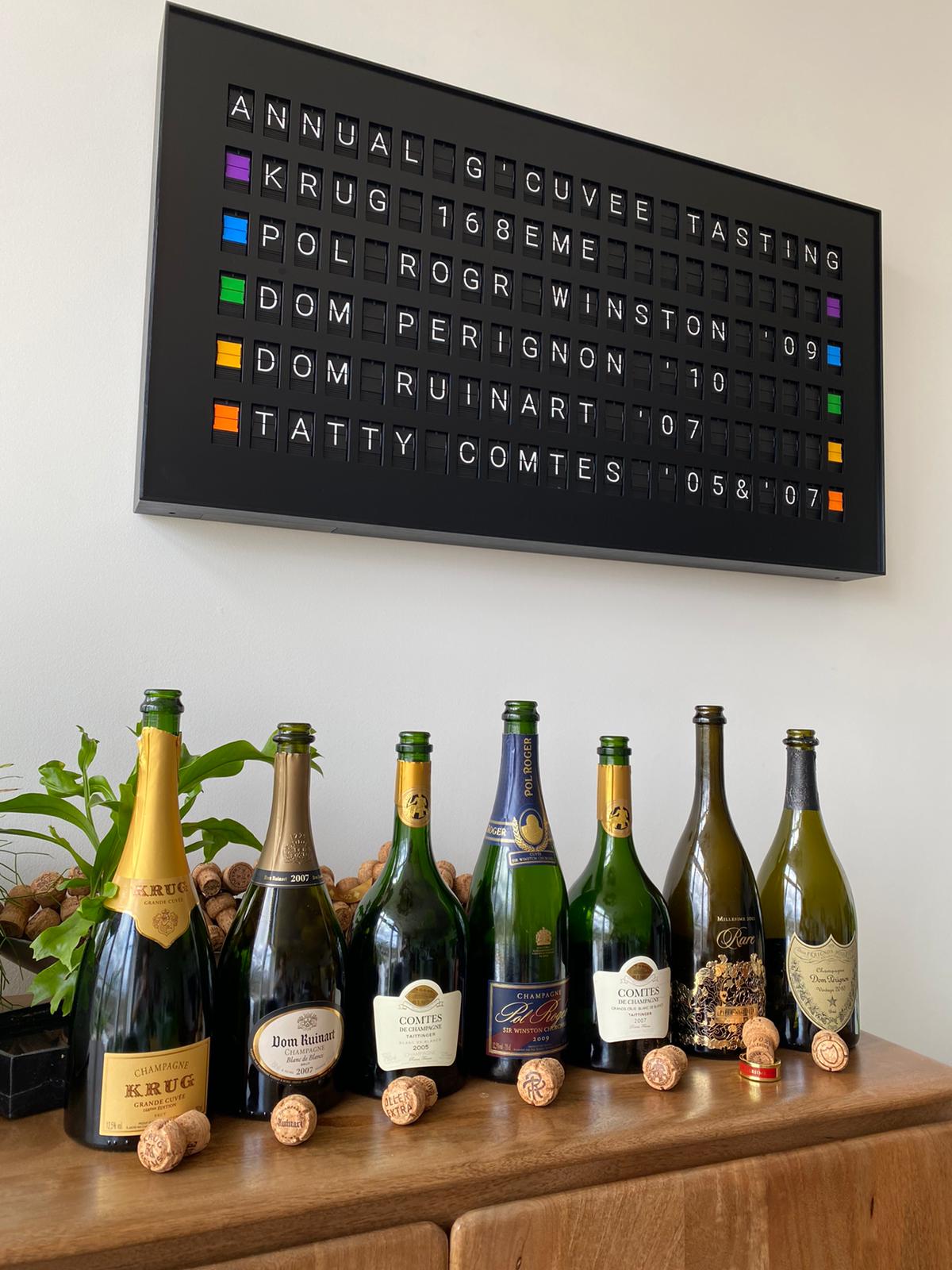 The Dixon hotel started life back in 1905 as the Tower Bridge Magistrates' Court, Southwark. Designed by John Dixon Butler, a celebrated architect of the late 1800's, it housed courtrooms, a police station, and jail cells.
Tooley Street, The Tower of London, Maltby St Market, Winchester Palace, Shakespeare's Globe are all within reach by foot.
Location
I really liked the location right by Tower Bridge. It's been a long time since I walked along the riverside but there are actually lots of restaurants and shops lining the river now with places to sit outside in better weather. It is also walkable from one of my favorite foodie destinations, Borough Market, where I enjoyed a lovely lunch at The Wright Brothers who specialise in oysters and fish. There's also a Sainsbury's local right by the hotel if you forget anything or want to buy some water or snacks.
The closest tube station is London Bridge which is around 10 minutes walk or 8 minutes to the railway station.
Tooley Street, The Tower of London, Maltby St Market, Winchester Palace, Shakespeare's Globe are all within reach by foot.
Check-in

Things did not start well. I arrived in a bad mood having had huge delays to my journey and needing to just dump my luggage and run. I had quite a lot of luggage as I was staying in London a full week, plus several bottles of champagne. There was no one to be seen to help with luggage the entire time I was there. Normally it would not be an issue, but when the entrance has a flight of steps up, it's not great. My travelling companion was in plaster at the time who struggled with the stairs. Each time they wanted to leave or enter the hotel someone had to let them in and out of a back entrance since the restaurant was closed most of the time which the accessible entrance.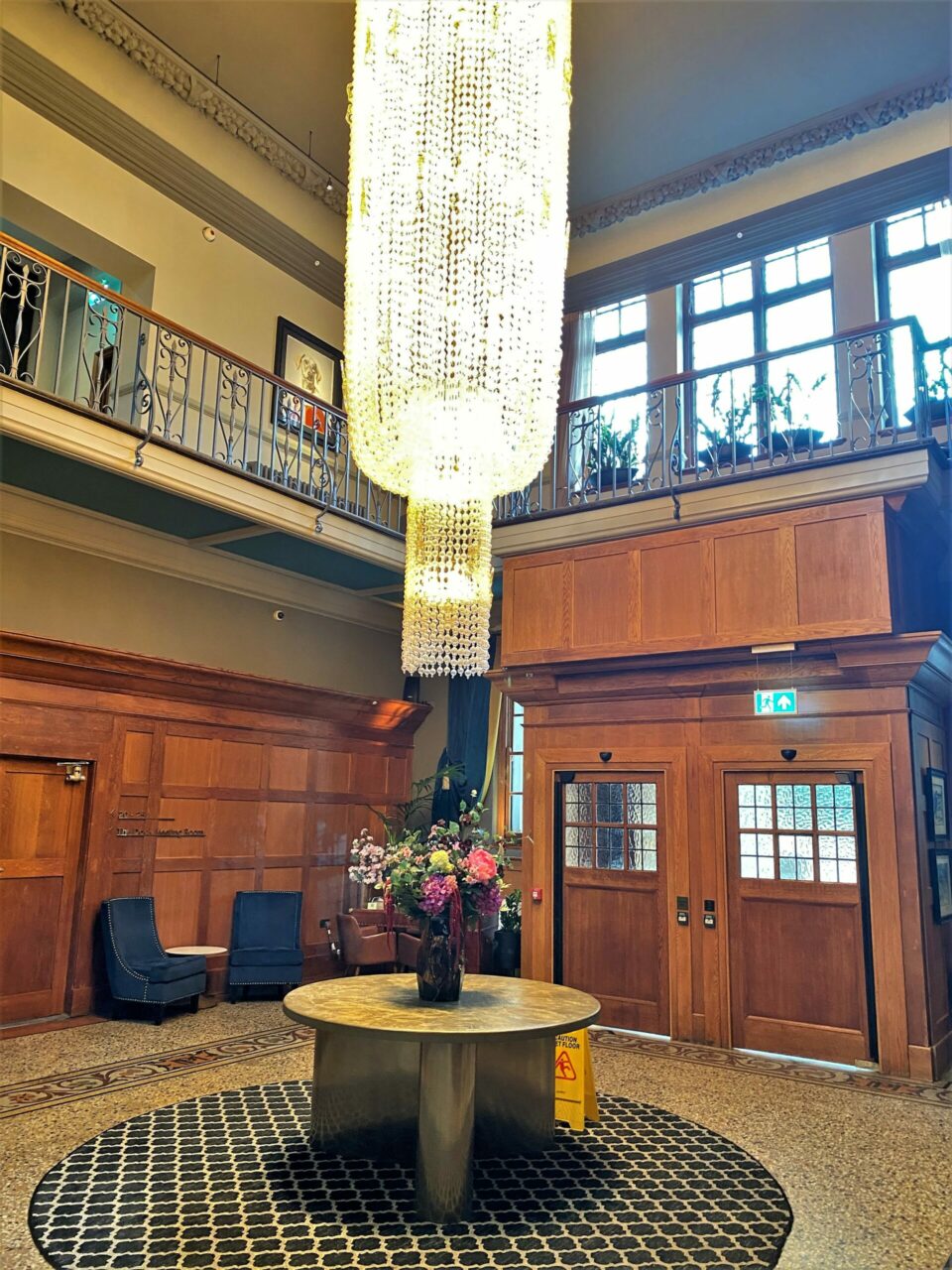 The hotel looks luxurious and impressive both outside and as you enter the galleried reception area and I love the history of it.
Since there were no porters I went to check-in in the hope that I could literally just hand over my bag without checking in as I do in most hotels. I can understand maybe just checking the reservation for security reasons, but I had to do the full check-in process which seemed to take forever, despite saying I was in a huge hurry. The receptionist was perfectly polite and reasonably friendly, but I don't see why I needed to do the check-in rather than just handing over the luggage.
The room
Room 1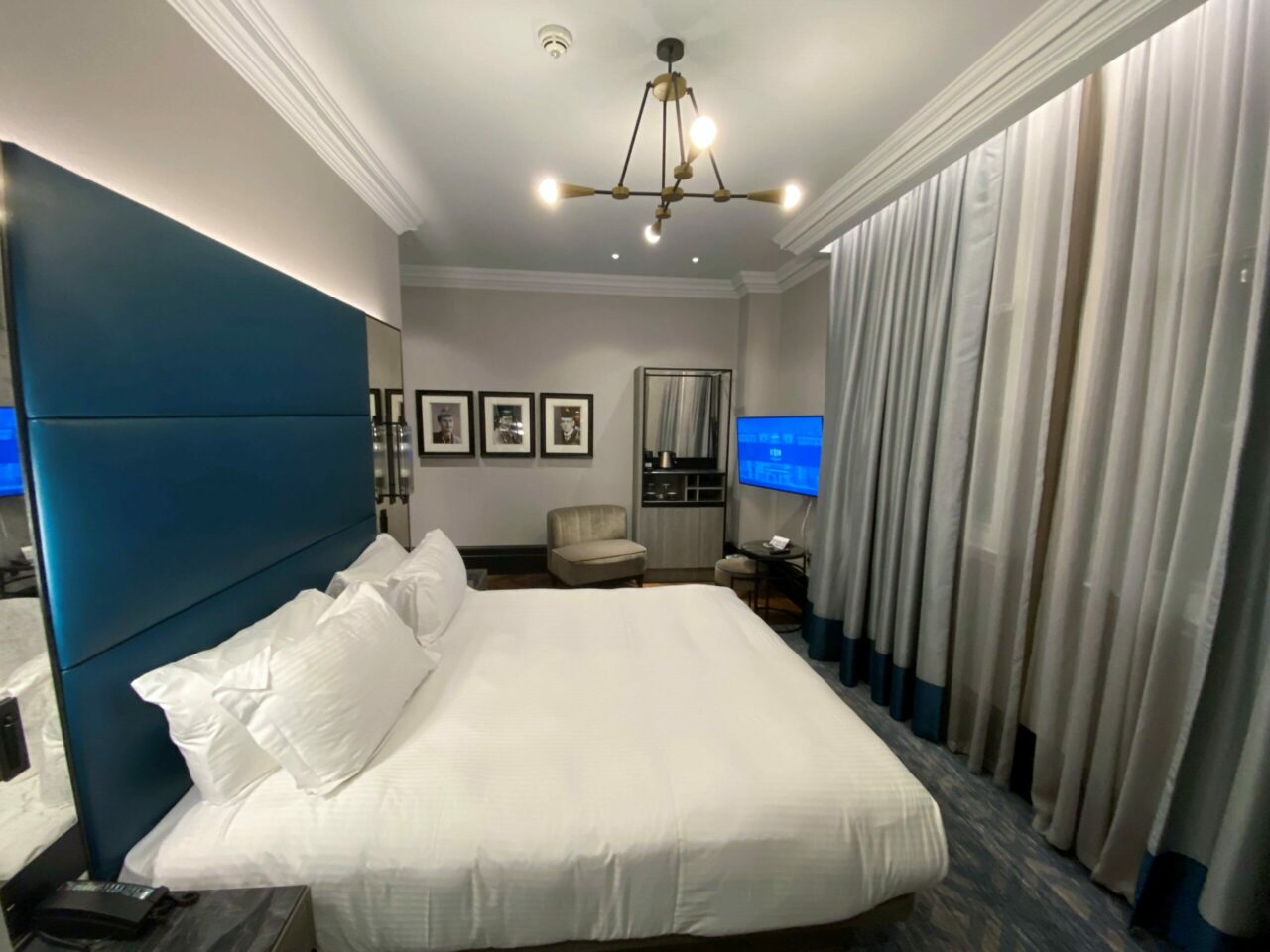 I didn't get to the room until reasonably late, having battled the lifts which around 50% of the time would not recognise your key card. The lifts were frequently occupied with people riding up and down frantically trying to make their card work or hoping someone was going to the same floor as them. I had booked the basic room but I am not sure if I was upgraded as the room descriptions are very vague and this only had one armchair unlike many others. But it was a good size.
The hotel's public areas are very attractive so the room decor came as quite a let down being very dull in colours and design. The first thing I noticed as that there was no desk and nowhere really to dry your hair with a mirror unless you want to stand peering behind the coffee machine. I did receive a couple of macarons as a welcome gift though.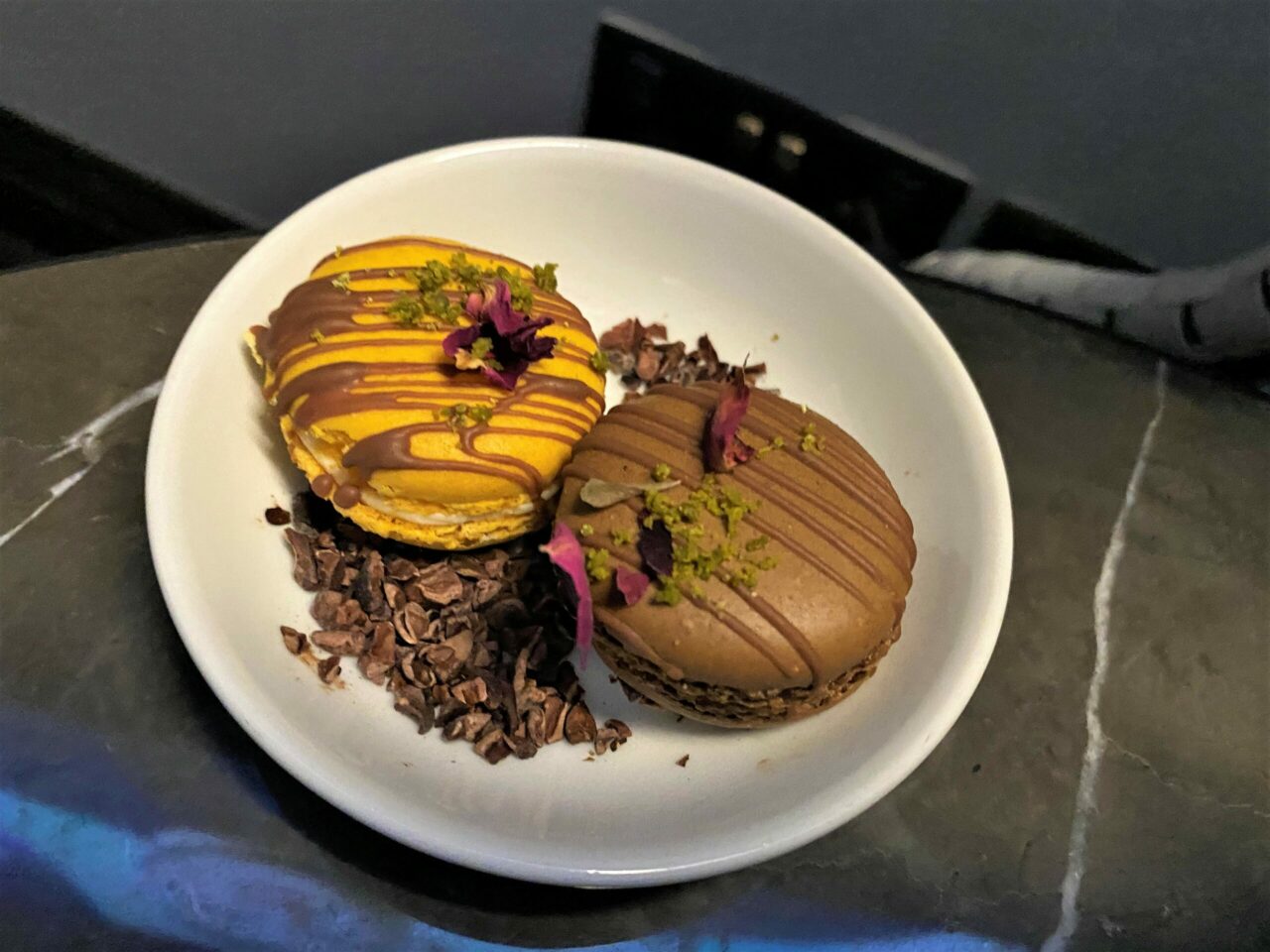 Then I started to notice the stains….
On the carpet, there were a number of bright green stains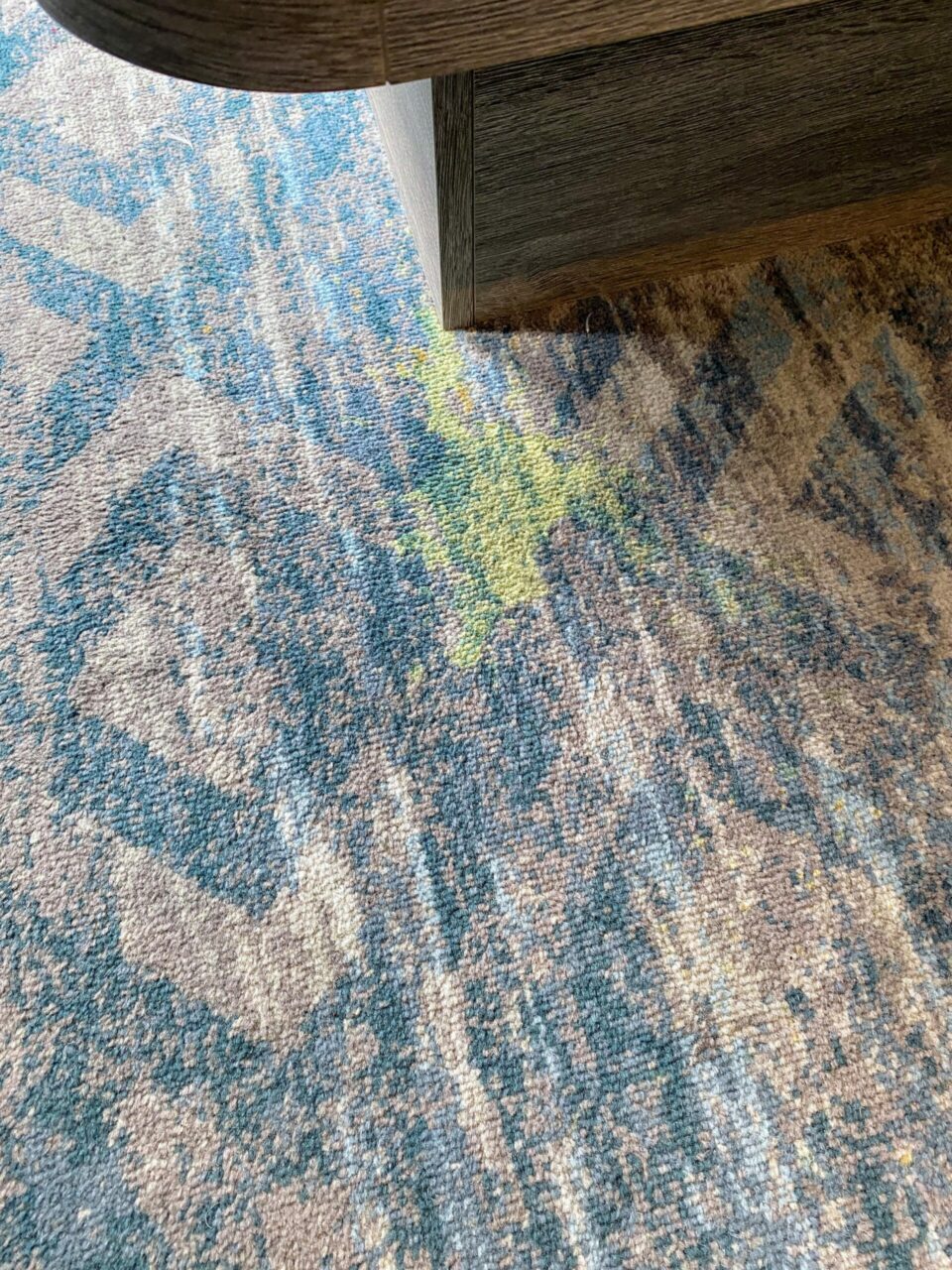 On the curtains
The remote control was a joke having the special sticker to show it has been cleaned but obviously someone had given the briefest wipe as it obviously had not been properly cleaned in a long time.
I did try working in the chair/side table combo but I got backache after about 45 minutes. The bed didn't help as it was way too hard for me even with the mattress topper and I ended up tossing and turning all night as it literally made my bones ache!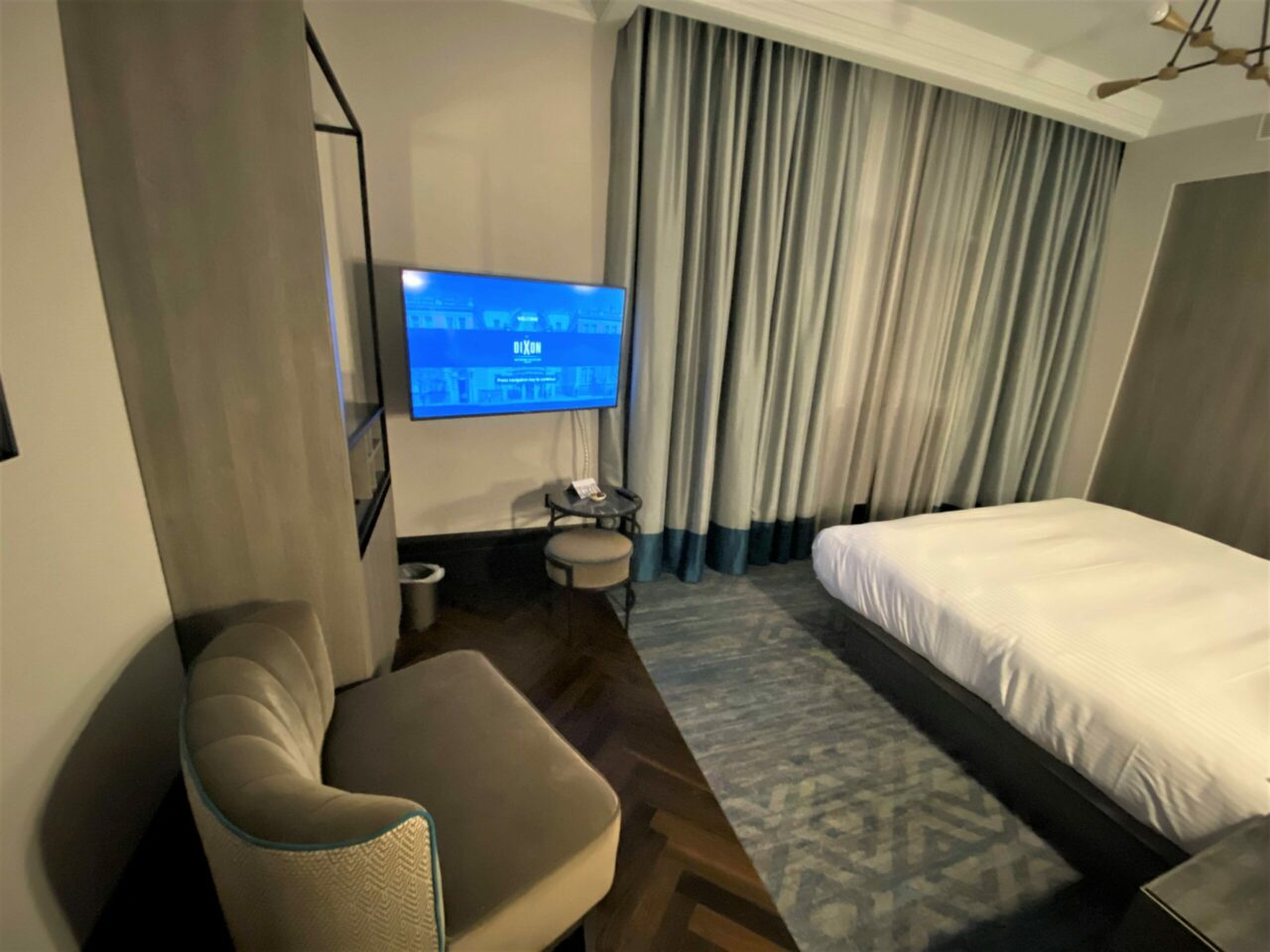 There was a decent Nespresso maker (with rather strangely 3 pods which seems stingy for a room for 2 people) and a Kettle. The TV was large and there were plenty of charging points by the bed and in the room.
One free bottle of sparkling water was provided in a very strange fridge that was very narrow on the inside.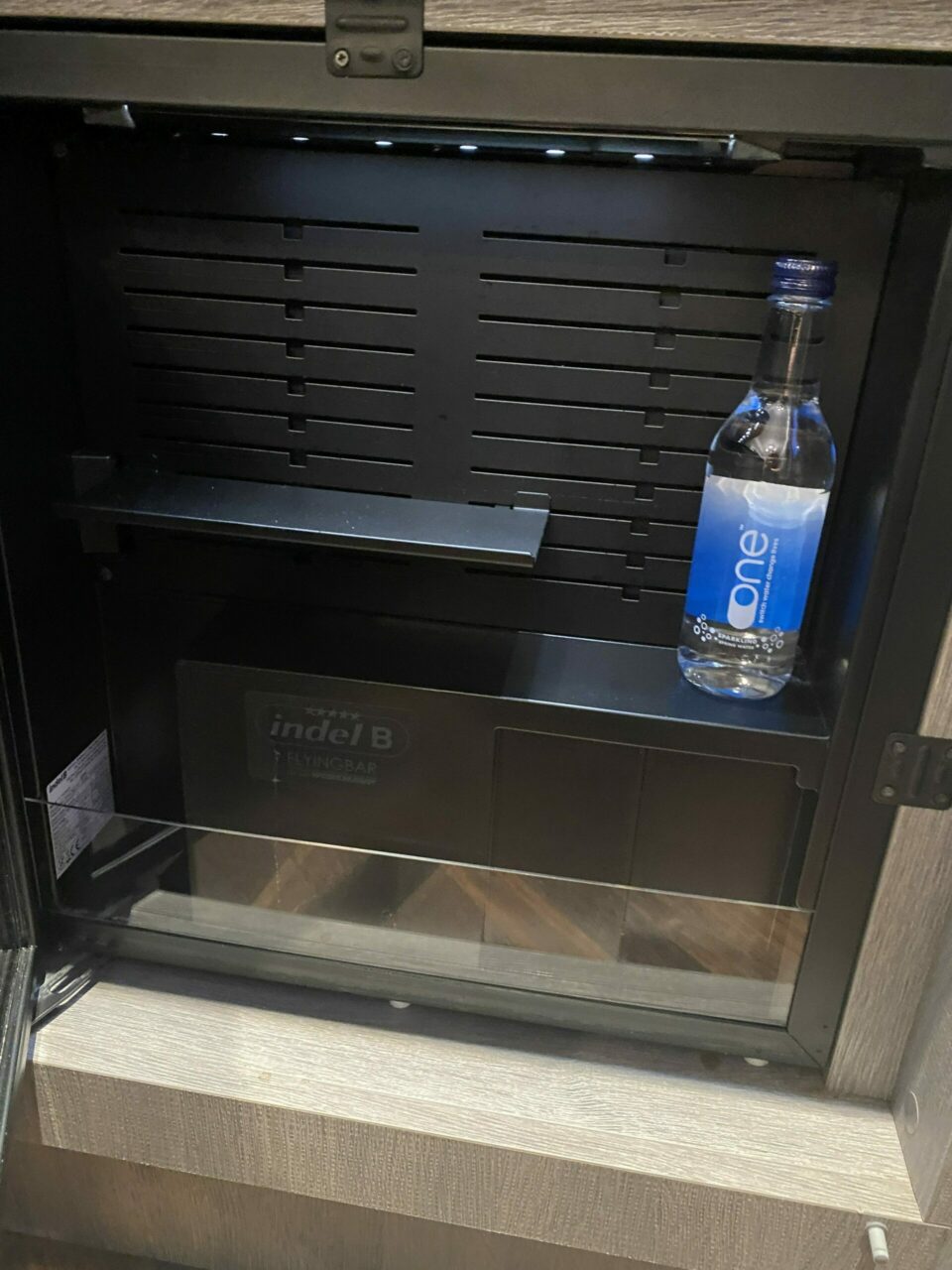 On the plus side the bathroom was nice enough and looked better than the bland room. The toiletries were a brand I had never heard of but I liked the look and smell of them if a little masculine. This I discovered later is because they are a premium barbers in London! They felt good quality and premium products enough that they may have fallen into my suitcase! (always the acid test!). There was a small amenity kit box too.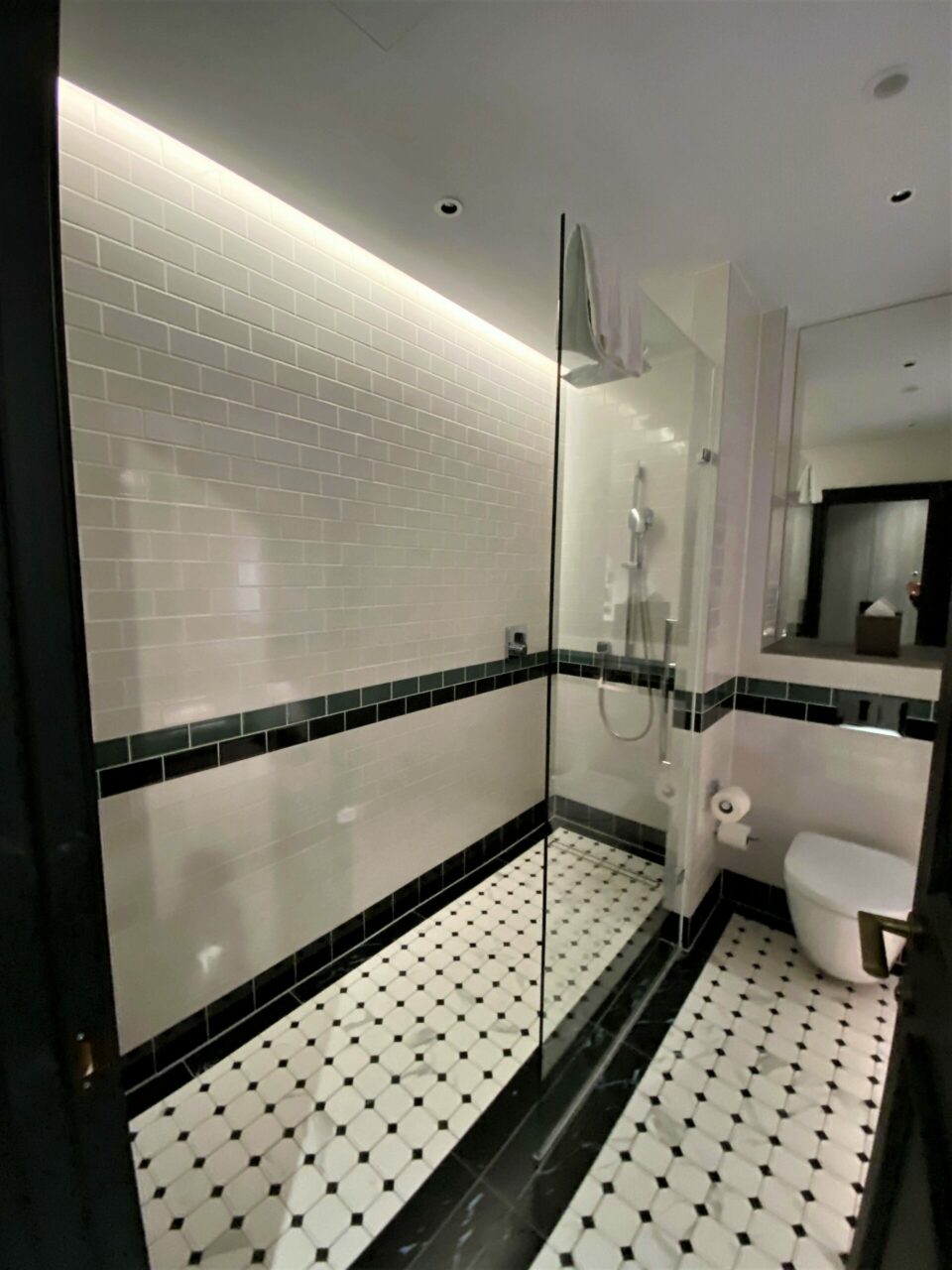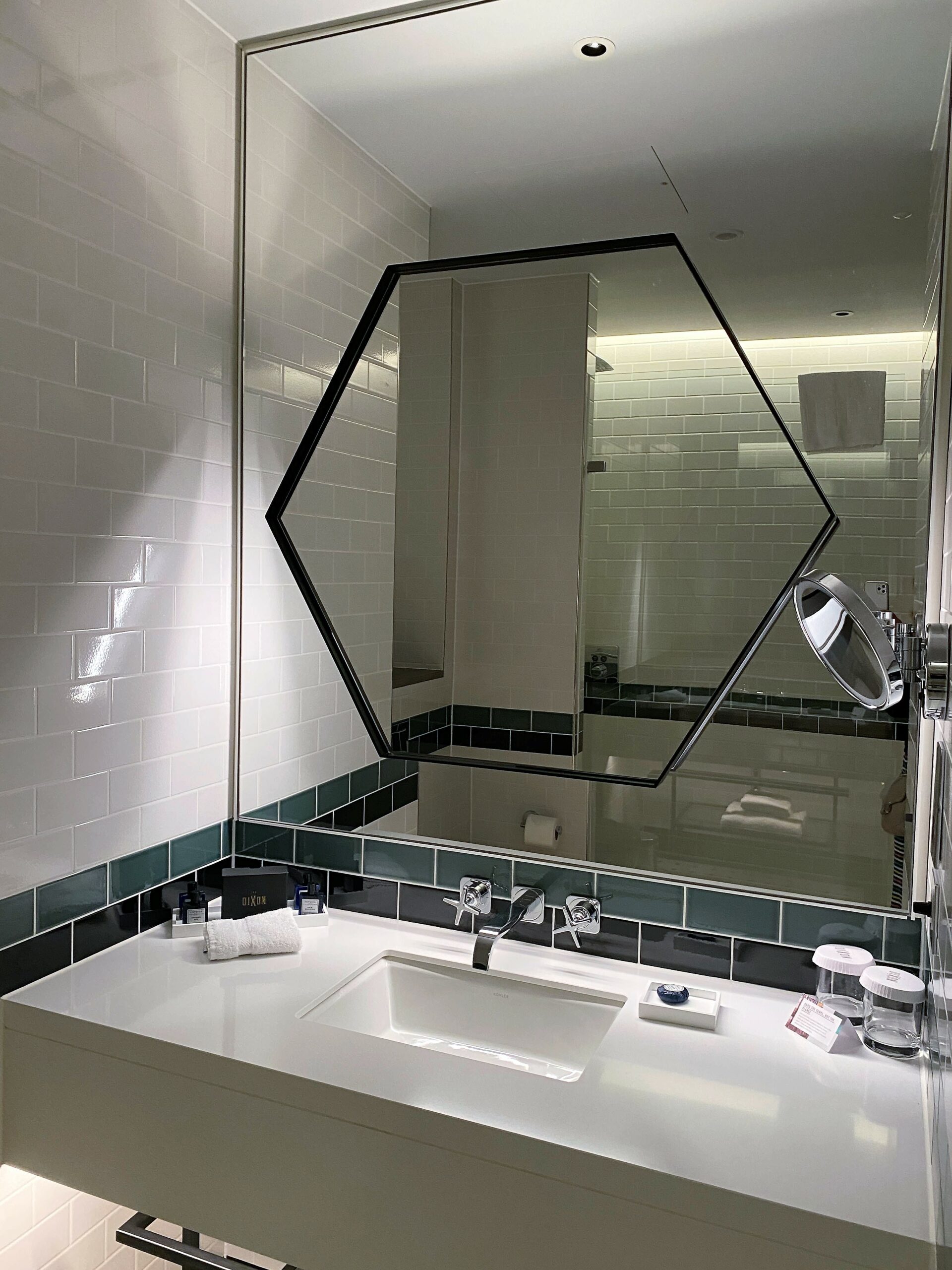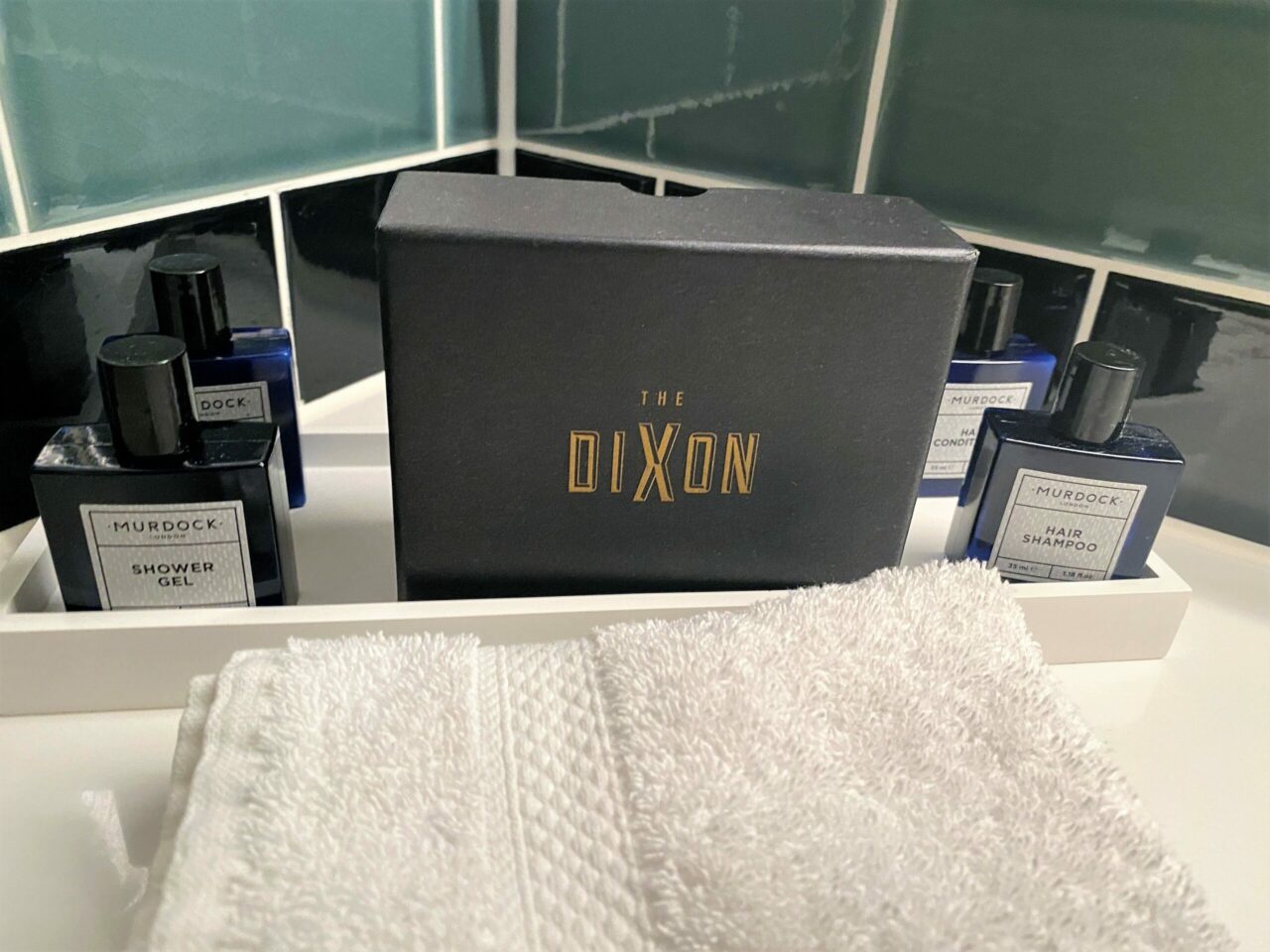 The next day I went down to reception at lunchtime and asked to speak to the manager after my terrible breakfast experience. I hold Platinum status in Marriott and was on a cash stay. As Platinum, you are entitled to a suite upgrade if there is availability and the hotel wants to. I had checked to see what other rooms were available and I could see that there was a suite available (although not really a suite as there is not a separate room for the seating area. I didn't see why I should have to inconvenience myself moving rooms to one without more stains than a crime scene without some compensation.
At first, the manager's solution was that I should just move to a cleaner room the same as mine. I suggested that there was a higher category room available and would he consider that or giving me a substantial discount on the price to upgrade. Fortunately, he saw sense and offered to move me for free. I think this is a decent resolution but I should not really had to push for it.
Room 2 – King bed Suite
The new 1 King bed suite was definitely cleaner although the air conditioning was stuck on 22c and somehow there was a fly in the room despite there being sealed windows. The manager also sent up a bottle of Prosecco which I thought was good service recovery.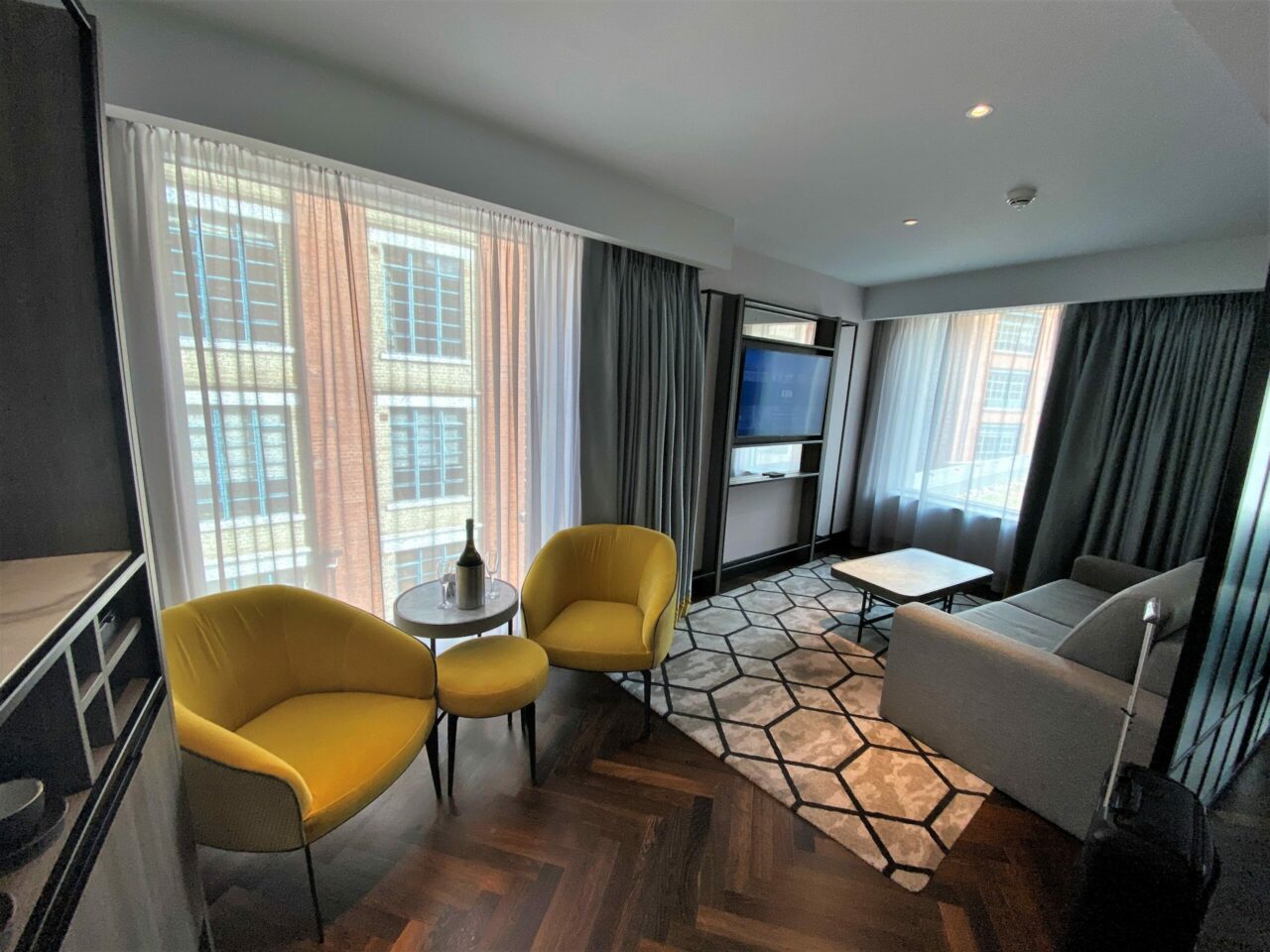 The lounge area was behind a glass wall rather than a separate room but there was still no desk or place to do your hair except by the coffee machine.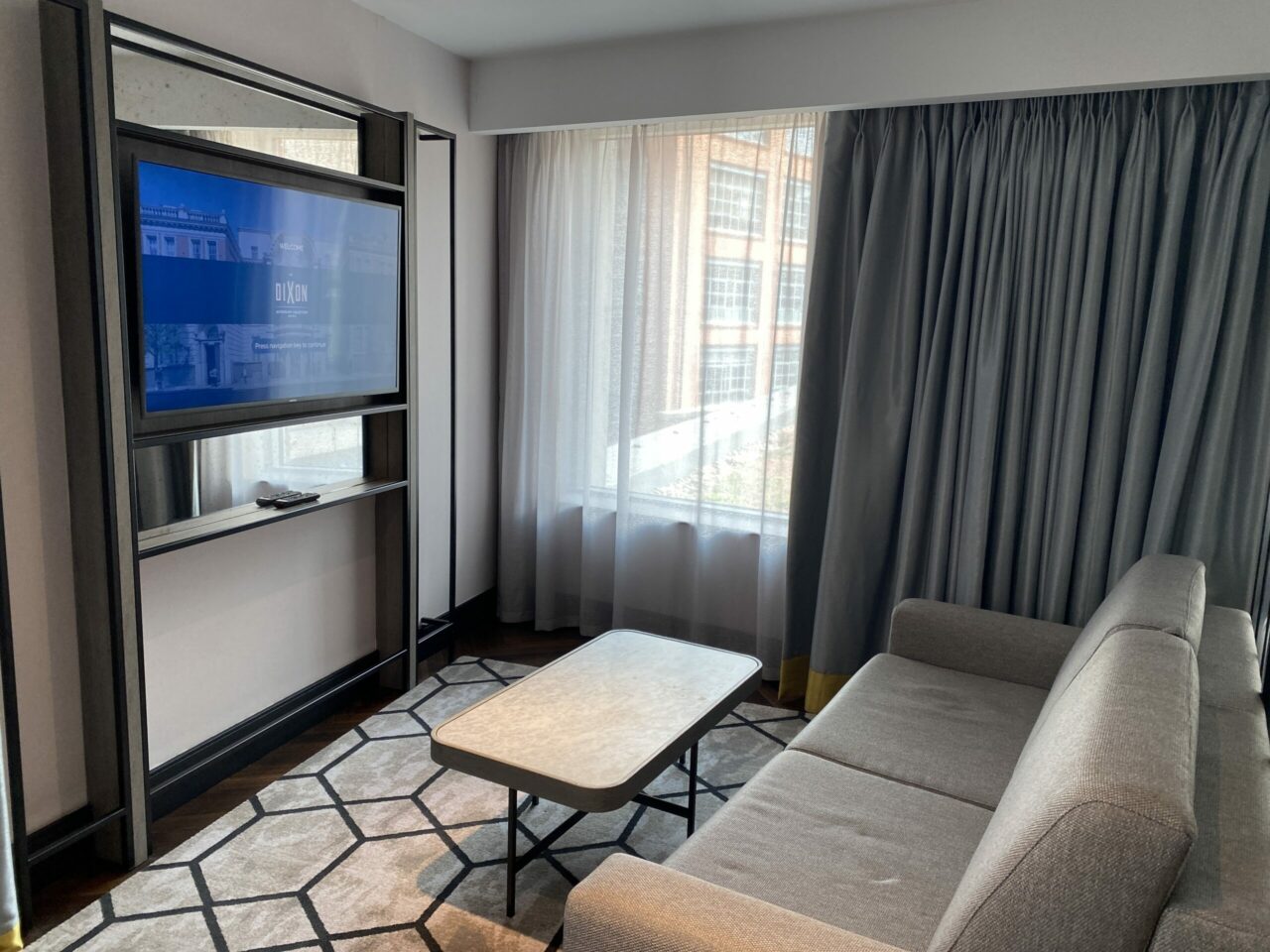 The bed was just as uncomfortable.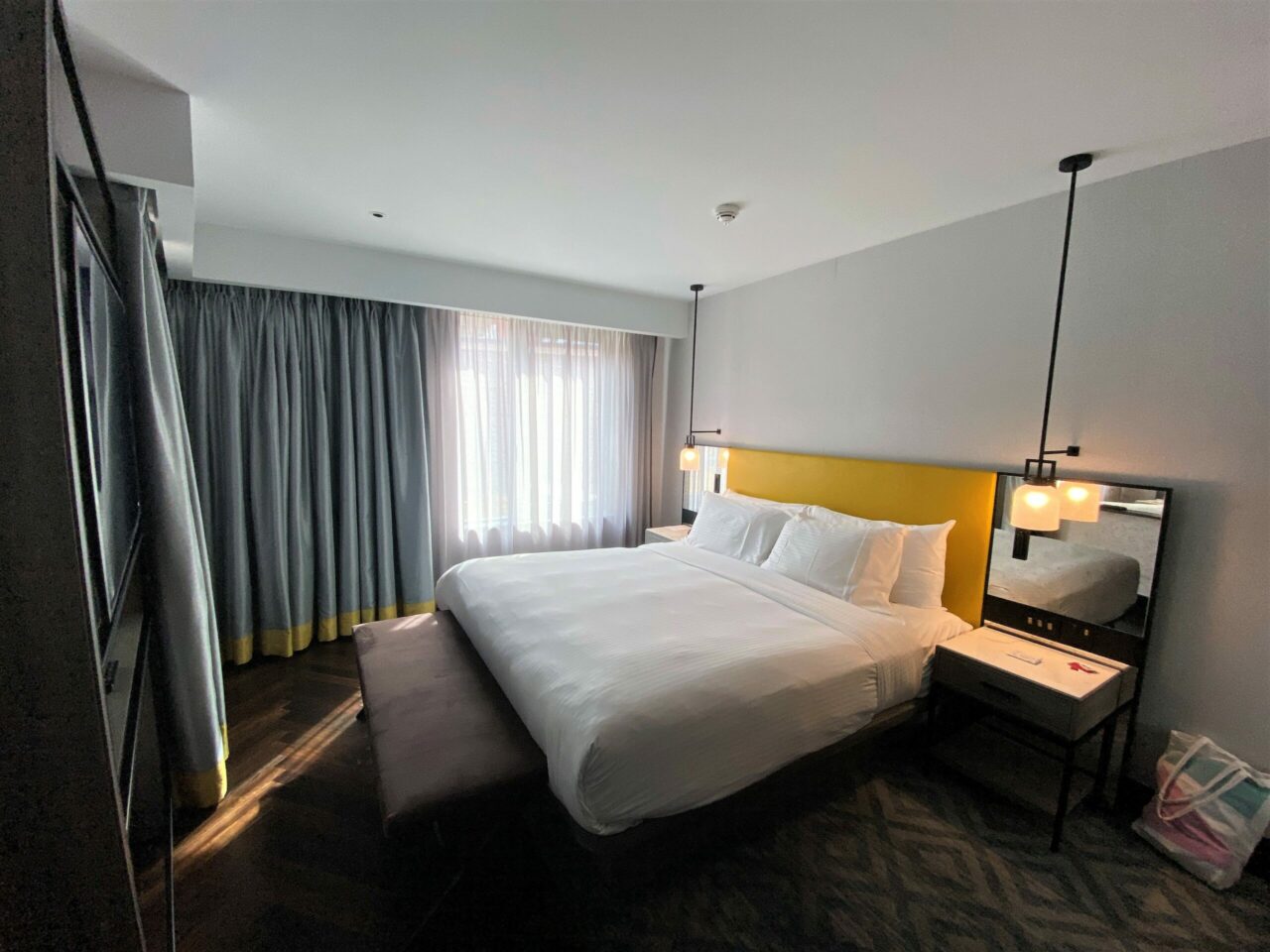 Again I liked the bathroom, although I did not like the fact that in order to close the wardrobe you had to slide the door back over from the bathroom. This door was a full-length mirror which was useful. Two umbrellas were provided which were useful as well as branded towelling bathrobes.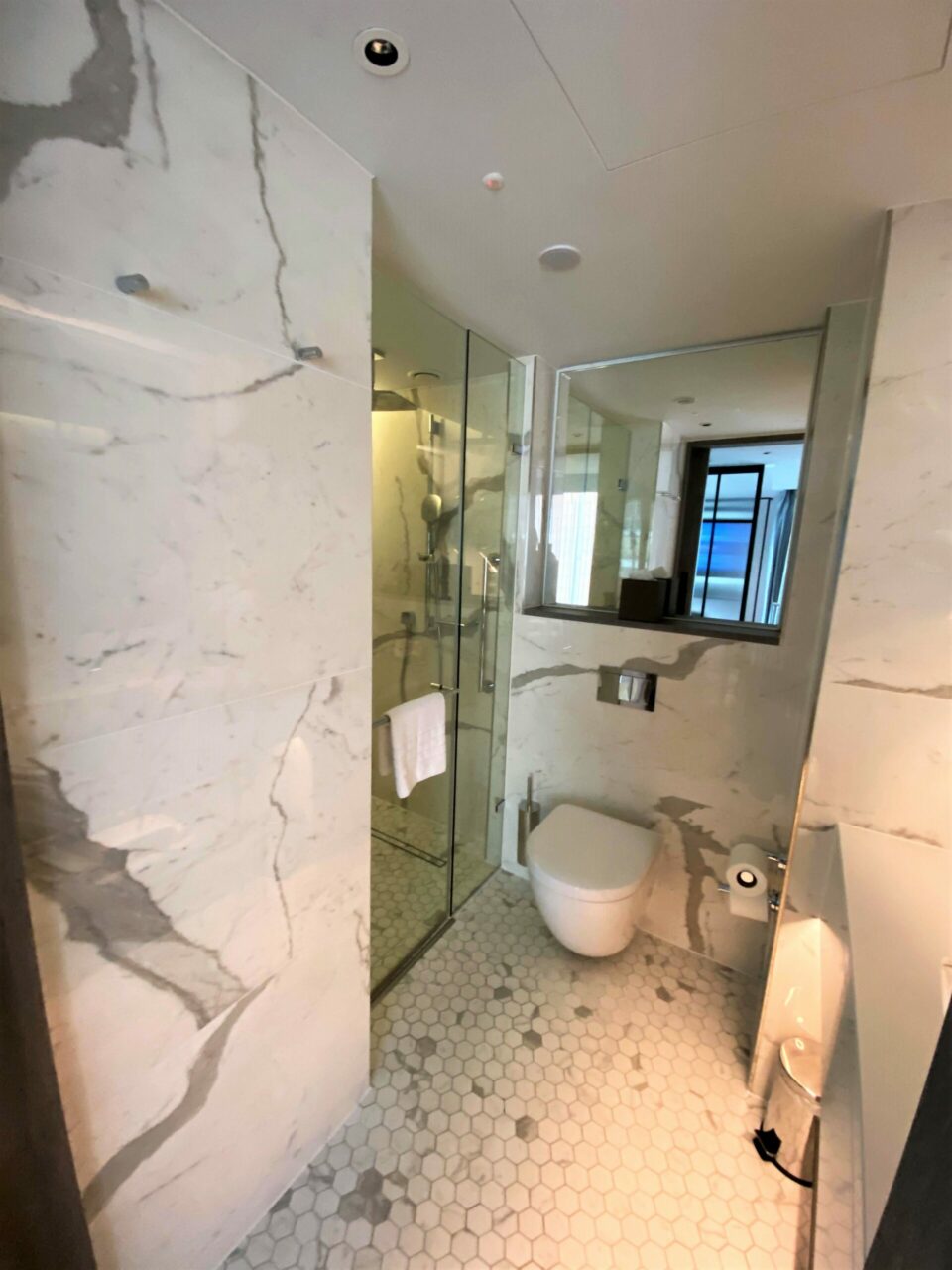 The shower was smaller but I liked the push-button controls and recessed shelf.
The Dixon hotel Food and drink
There was a lot of time that there was no food and drink on offer except room service on the weekend I was there. This is despite the fact that the hotel was full on the Saturday night. Once the restaurant closed after breakfast at 11am on the Sunday, there was nothing in the hotel until when the bar opened in the evening at 6pm.
Also room service was available from 12pm to 3pm at lunchtime and between 6pm to 10pm but not for breakfast. I found this quite odd. I had been hoping to go and sit in the bar or cafe to have a drink and work somewhere more comfortable but that was not to be.
The Provisioners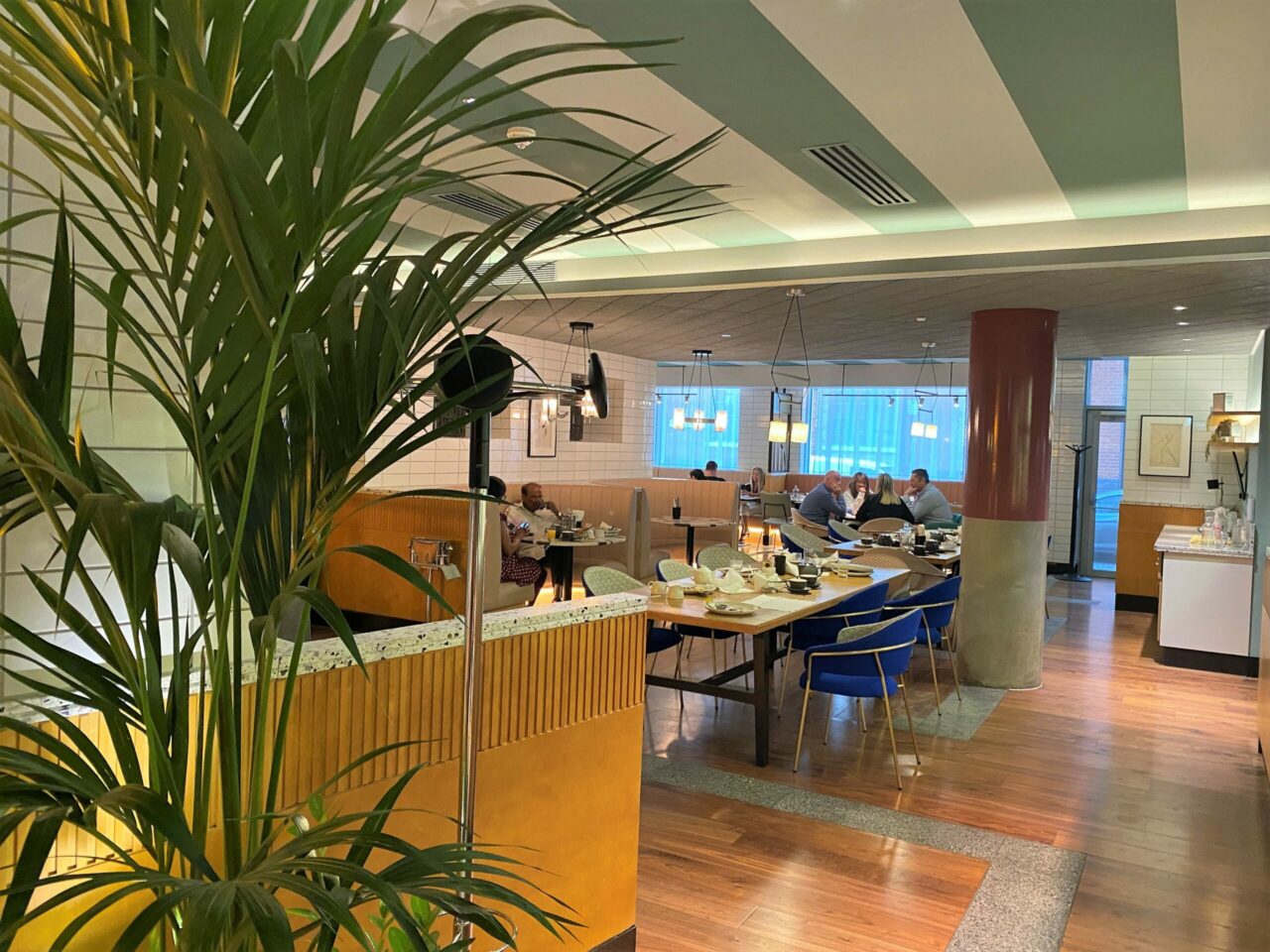 This is the cafe/bar which is the only "restaurant" in the hotel.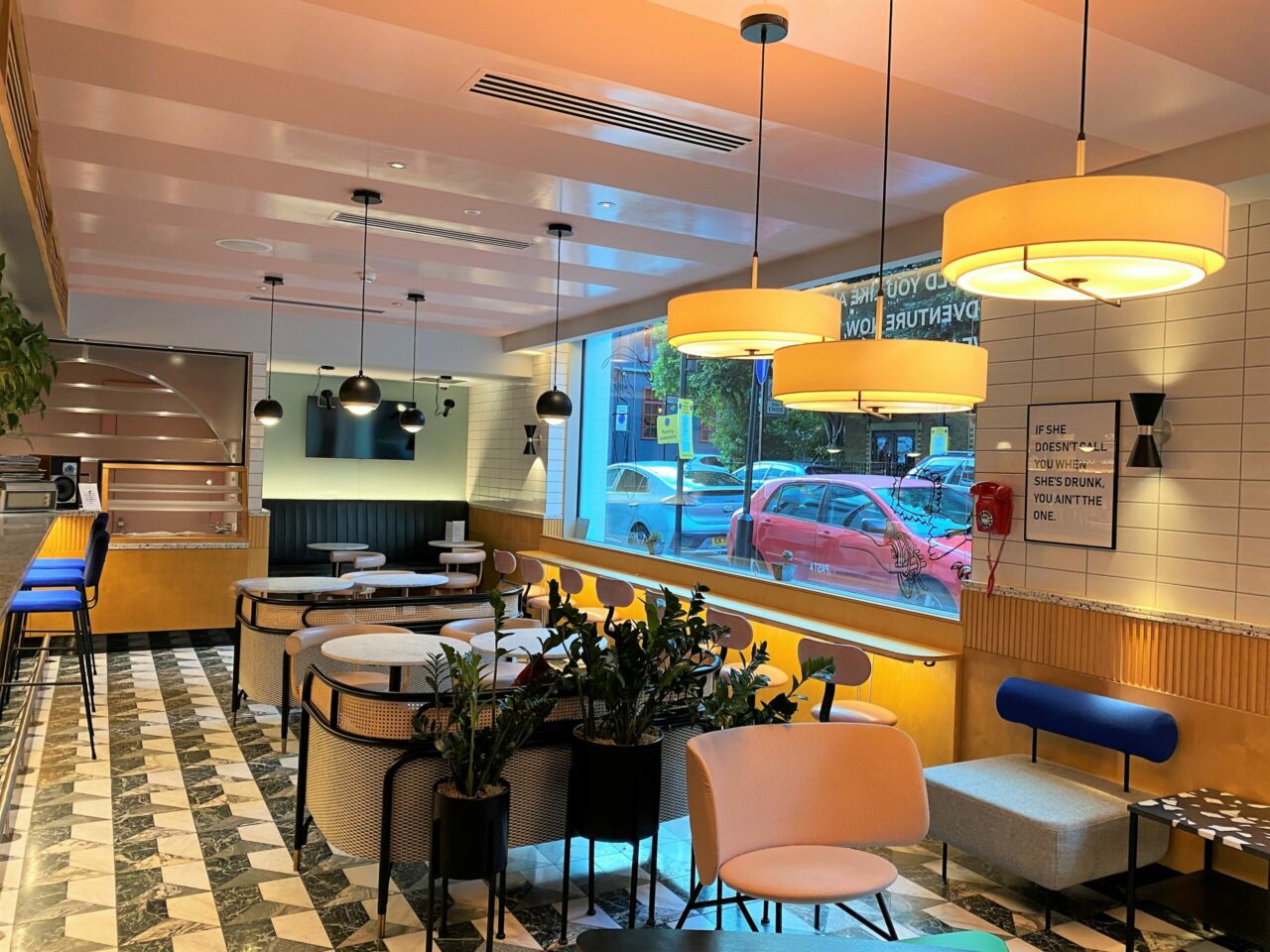 Breakfast did not start well. I stood being ignored for around 15 minutes listening to the kitchen staff bicker with the wait staff. When I was eventually seated it took around 20 minutes to even get a coffee. I think by the time I got my first food it was about 45 minutes after I arrived. The menu looked good as it included a "starter" and unlimited coffee or tea and juice. The selection of mains was interesting too.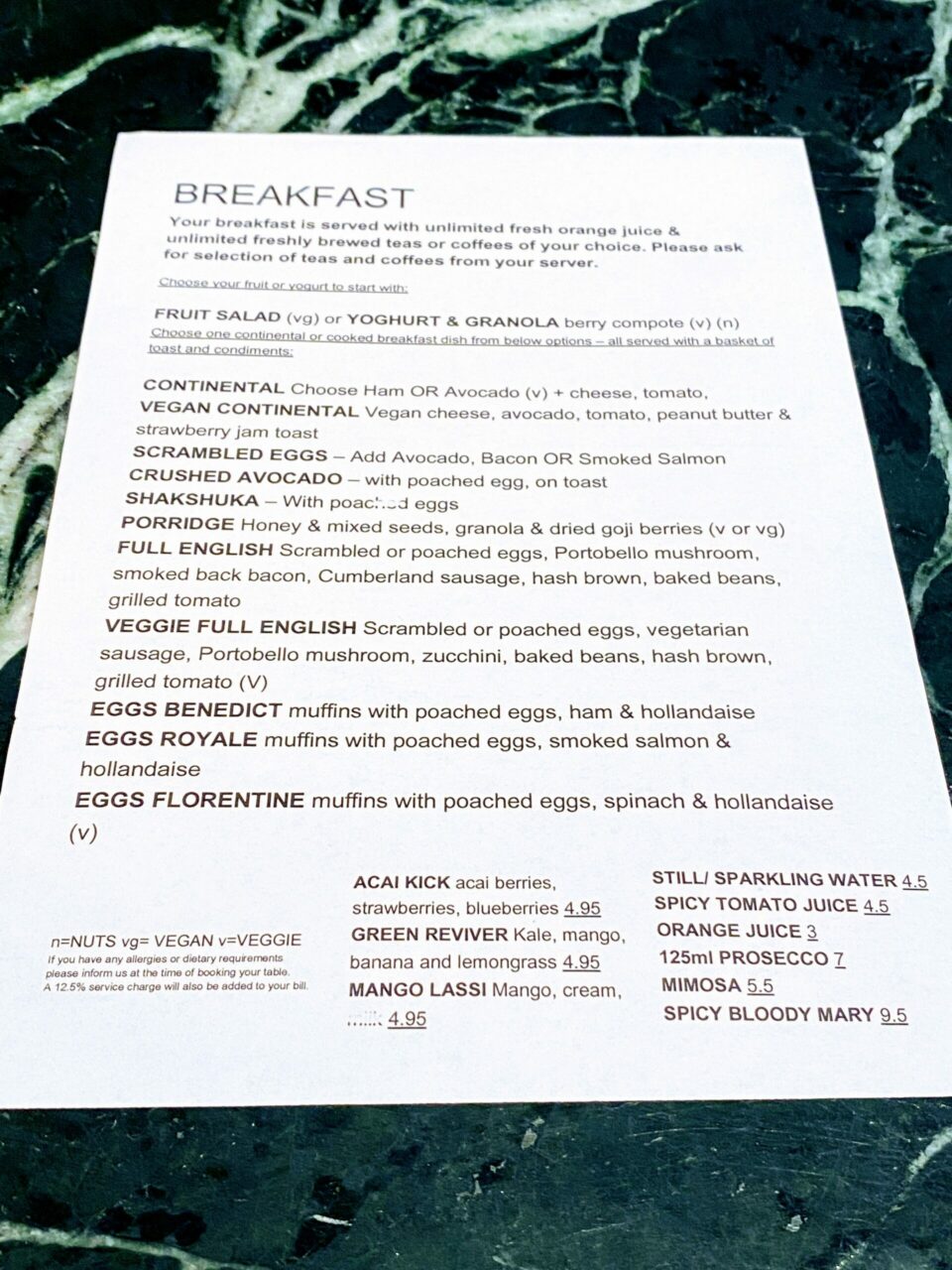 You would assume that you would get the yoghurt parfait first since it says "to start with" and you'd assume they give you that while you wait. But in fact, the shakshuka arrived and I had to ask about my yoghurt since it been forgotten. And my toast.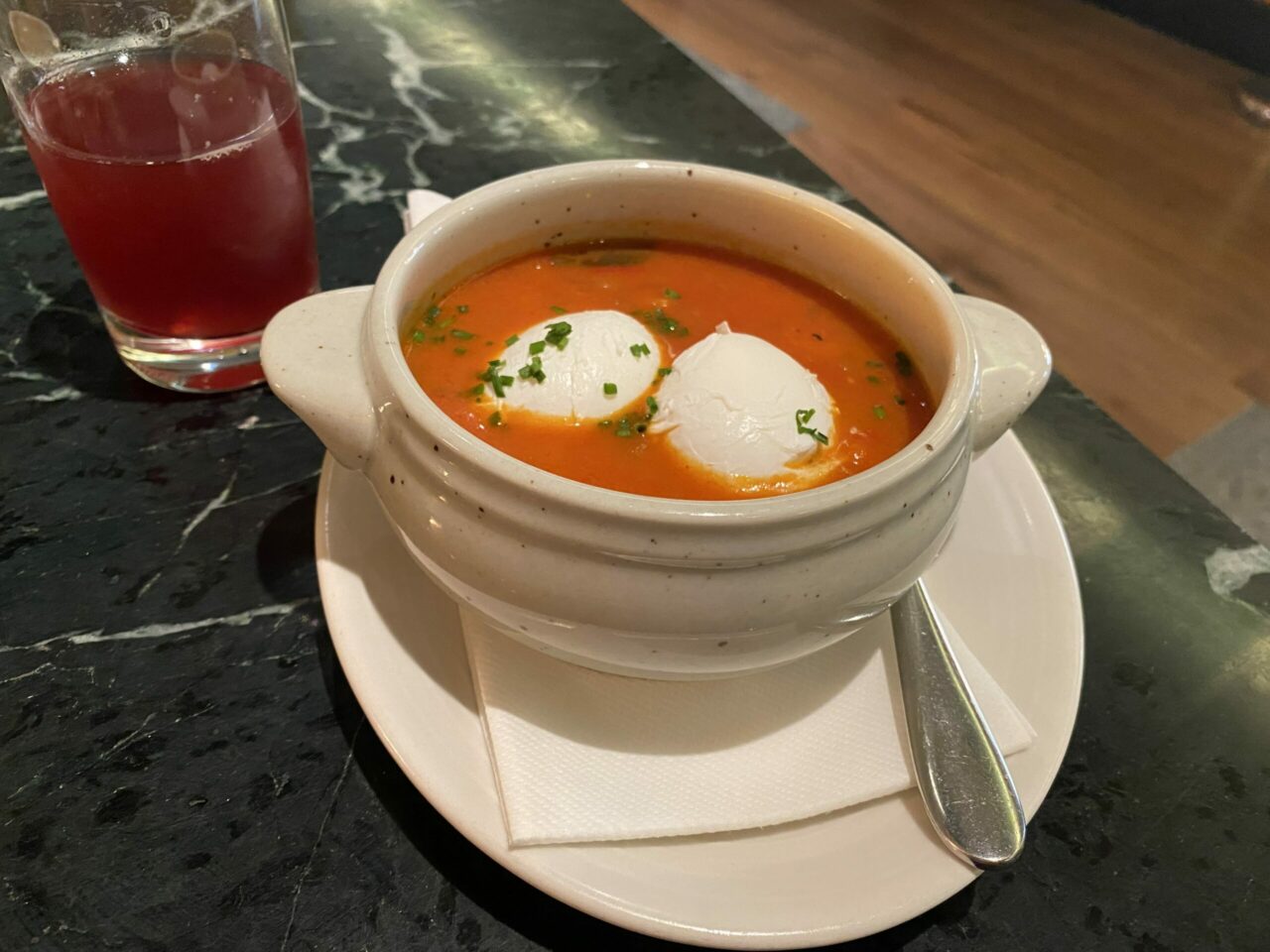 The shakshuka was terrible – the worst I have ever had. No wonder it came in a soup bowl with a spoon. It was basically watery tomato soup with almost raw peppers and a couple of eggs floating in it. It's meant to be a rich smoky reduced tomato and pepper sauce – not soup!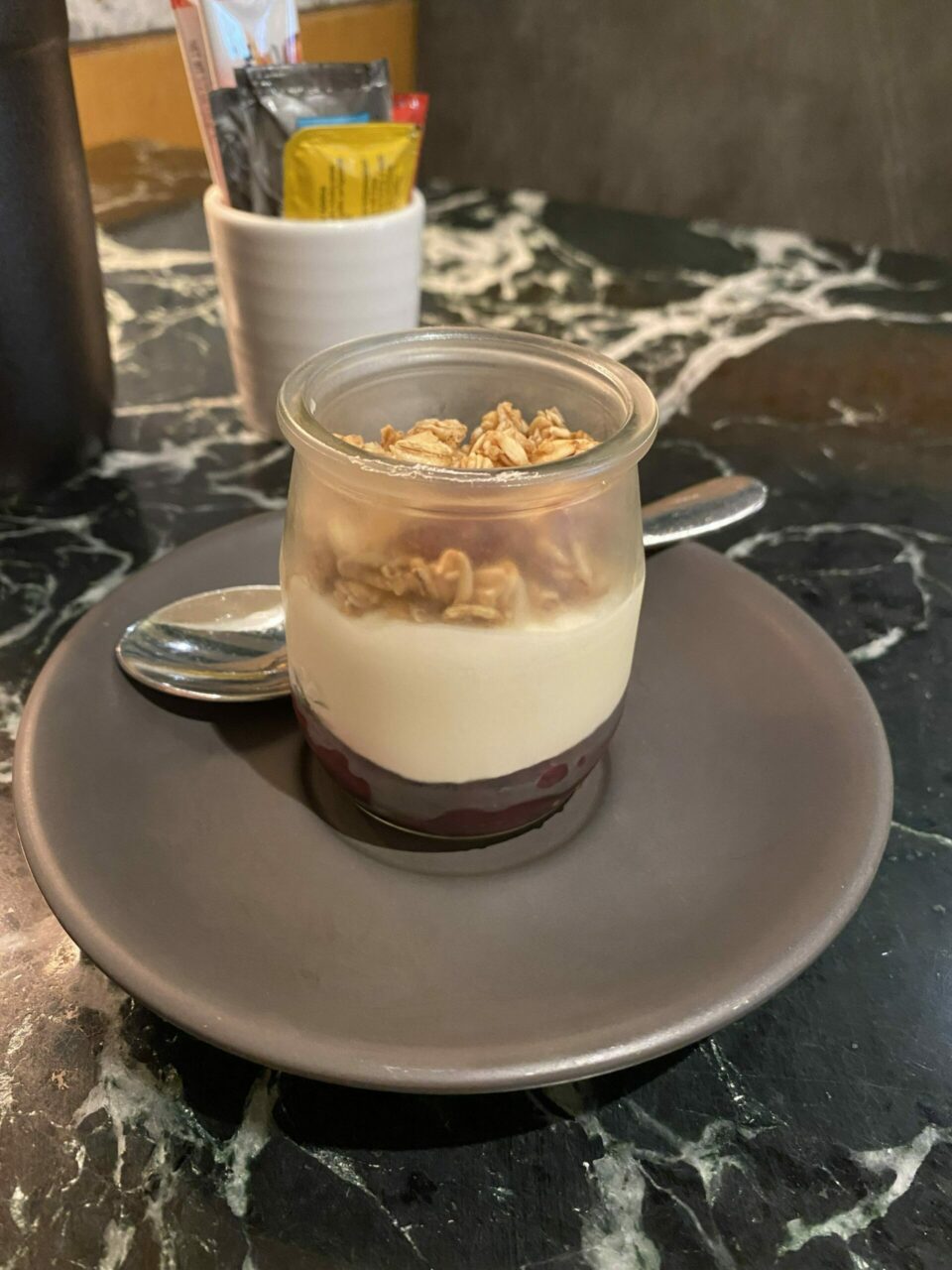 The yoghurt parfait was fine. However, the toast was terrible. It was literally warm bread, soggy and they had put the butter underneath it so it had melted. I think they had vaguely wafted it over the toaster in their hurry to get it out!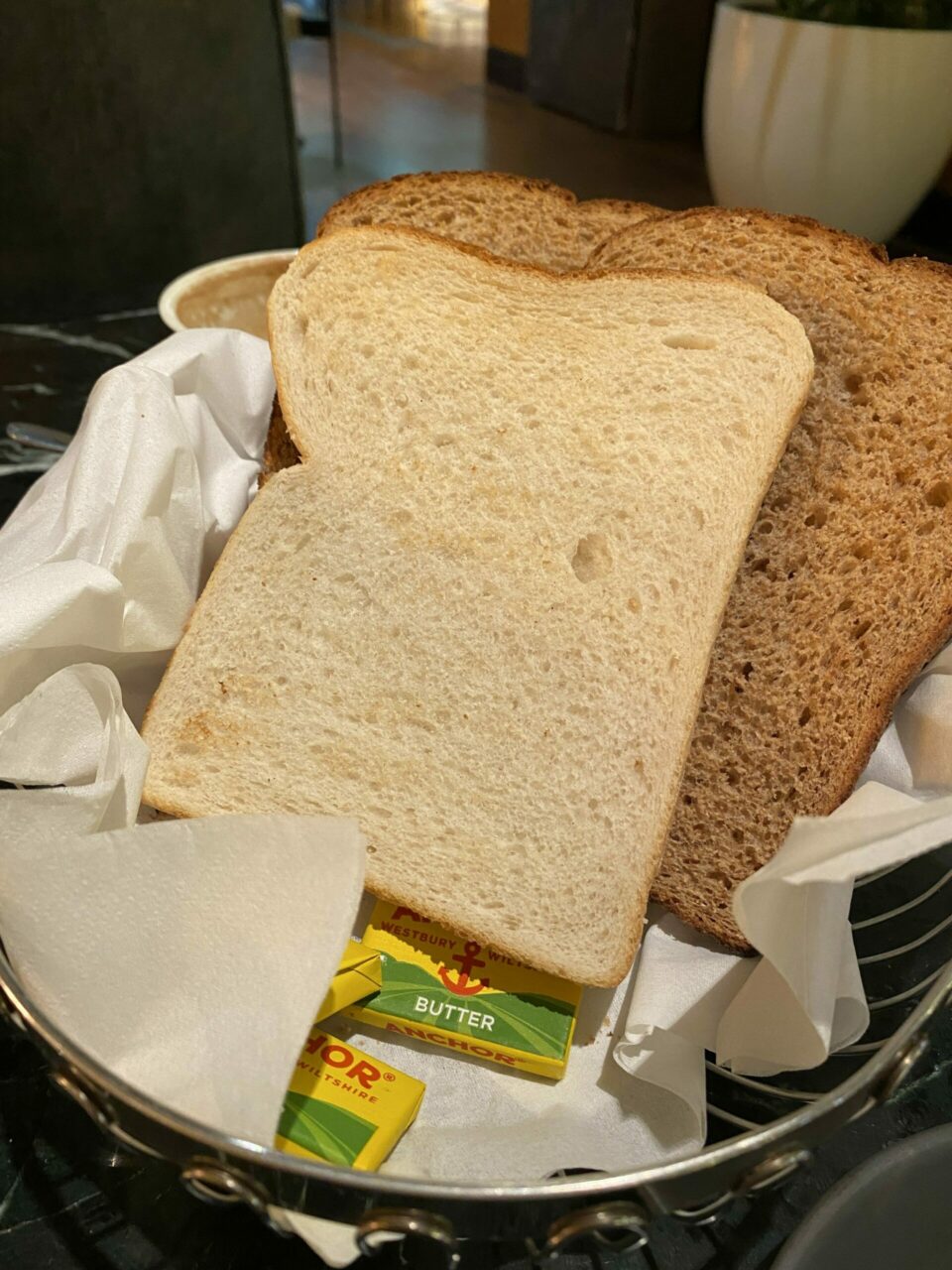 After I complained the next day it was better service as he had said he would make sure they looked after me. It was better but not perfect. But obviously, this was special treatment as my travelling companion had a bad experience with breakfast taking an hour.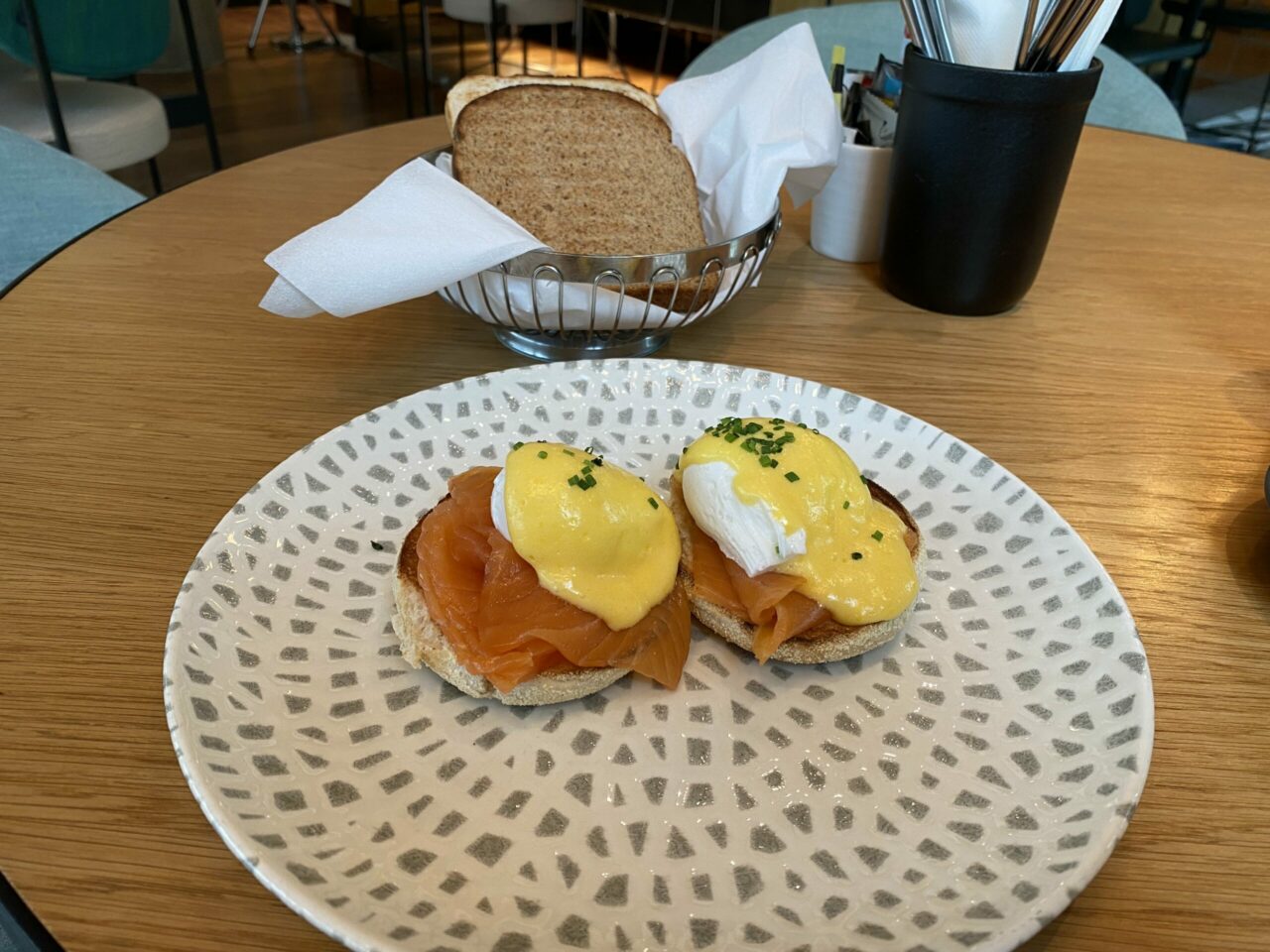 On the second day I tried the fruit salad which was OK and the eggs royale benedict which was decent but the toast was barely cooked again. The coffee was at least good on both days. It's a special blend of coffee called Shakedown roasted near the old cells especially for the hotel. The story goes that the policemen taunted inmates by wafting the smell of their aromatic coffee into the cells. Clive Watson, is the restaurateur behind Provisioners. Given that he is also part of Riding House Café which is great, I'm surprised by my experience.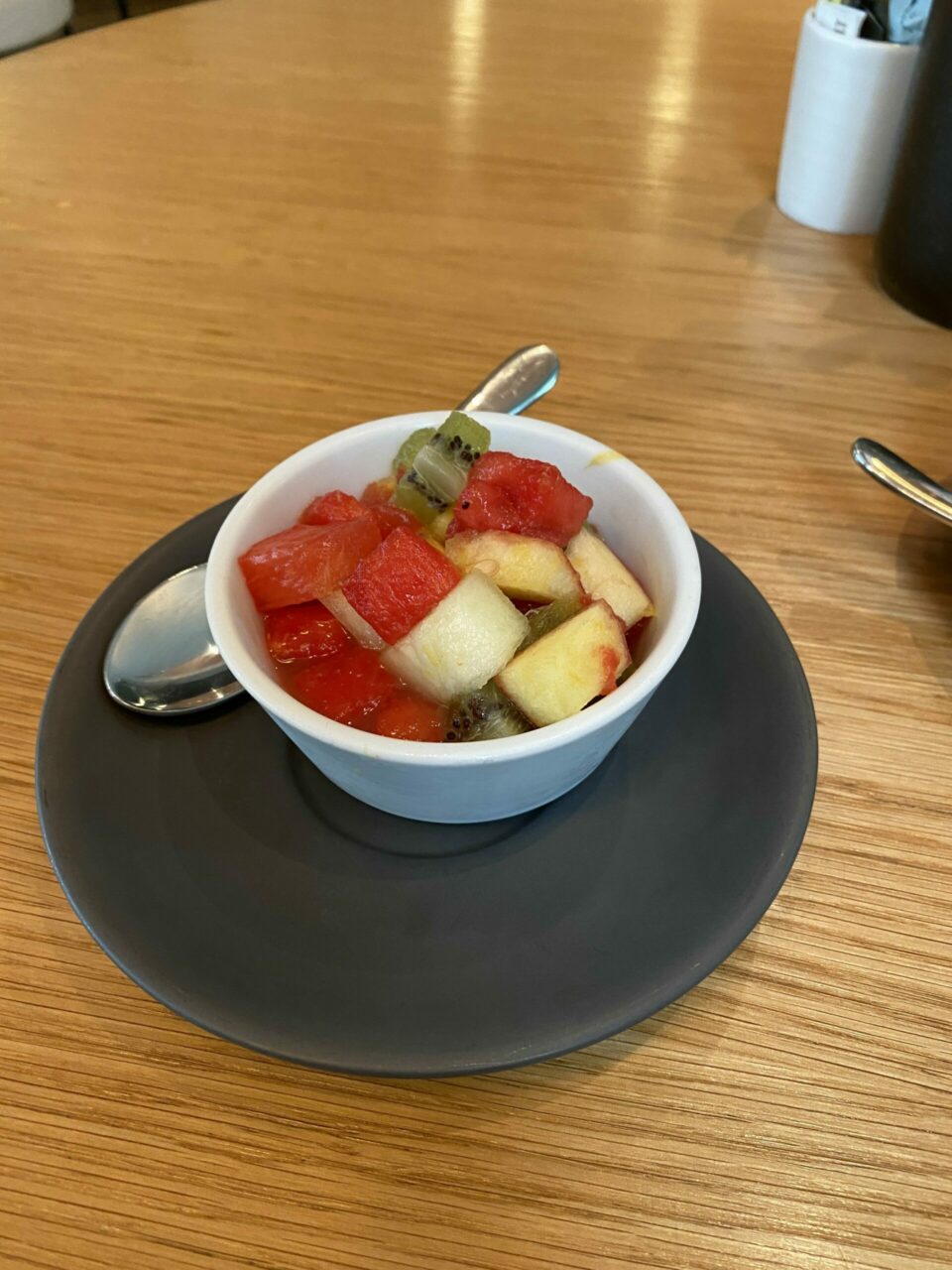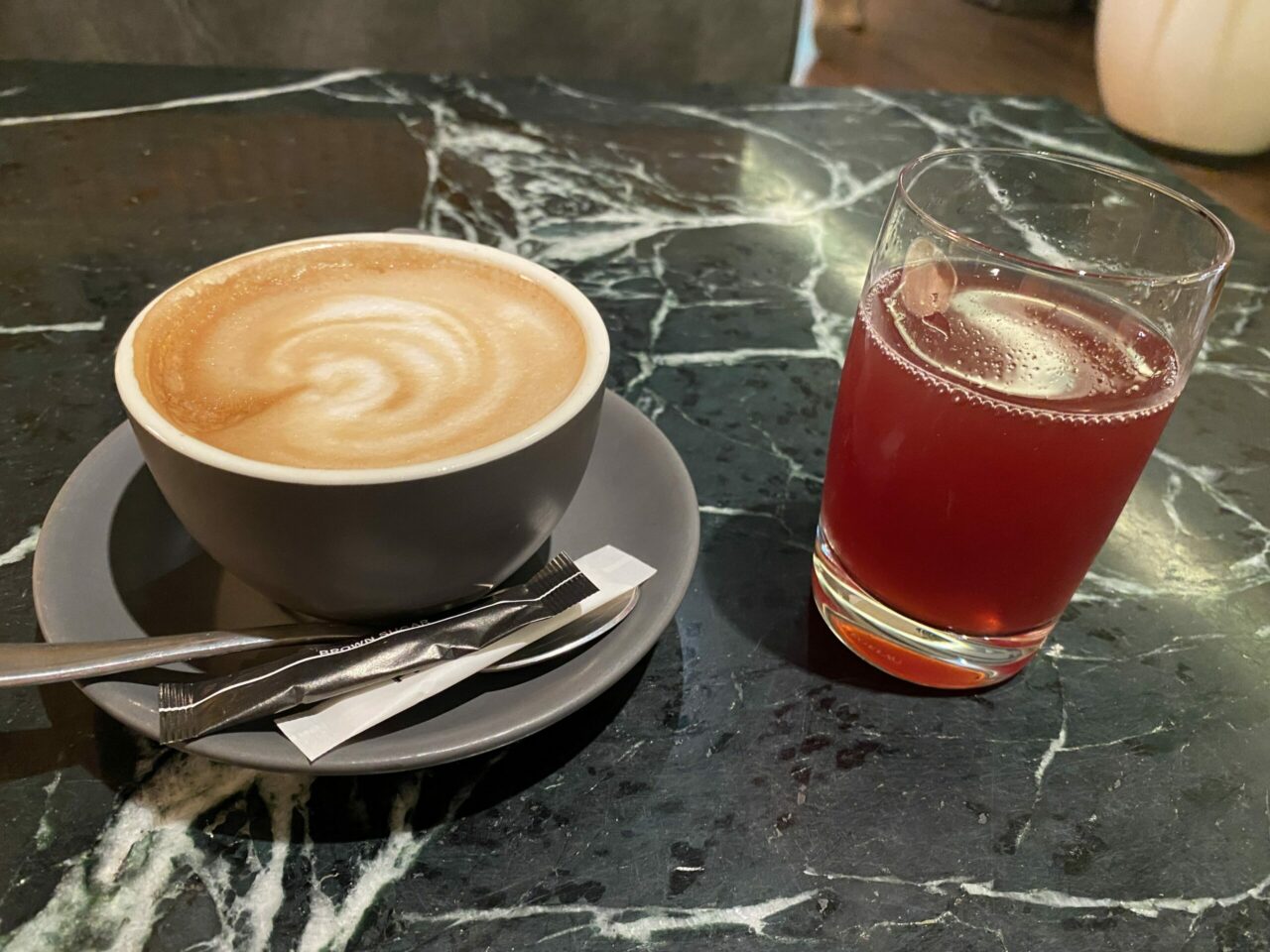 I stayed a couple of months ago so the opening hours have probably changed now. When it is open after breakfast the Proviosners serves simple food like pizza and pasta.
The Courtroom bar
I really loved this characterful bar which felt elegant but a bit quirky having actually been the courthouse. I enjoyed the artwork of pictures of previous convicts and the sense of history in the room.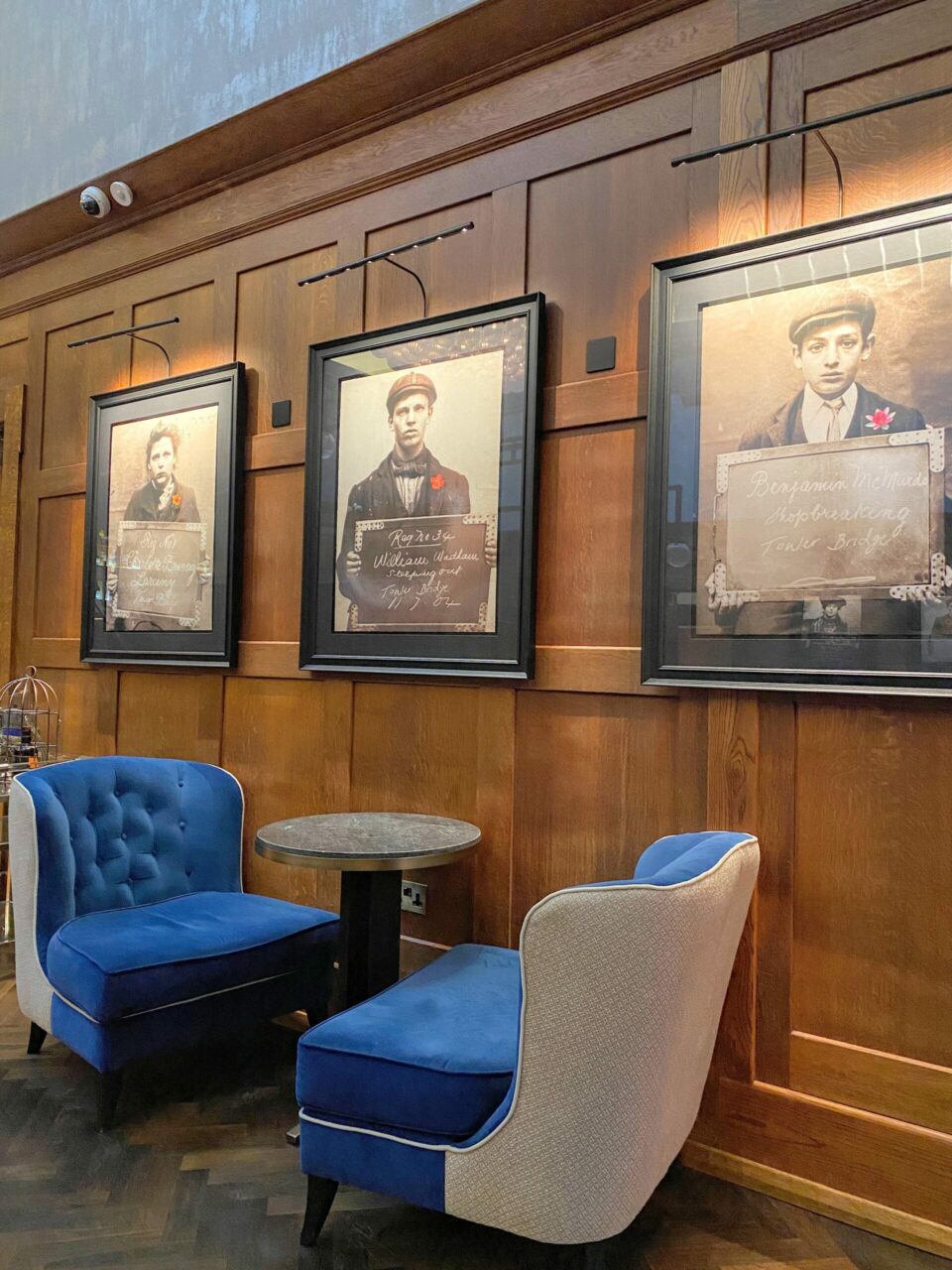 The staff here were helpful and fairly efficient although there was the odd thing forgotten we had to request. The Spanish waitress was particularly charming. In the evening they serve small plates like tapas as well as cockatiels including their signature espresso martini made with their Shakedown coffee.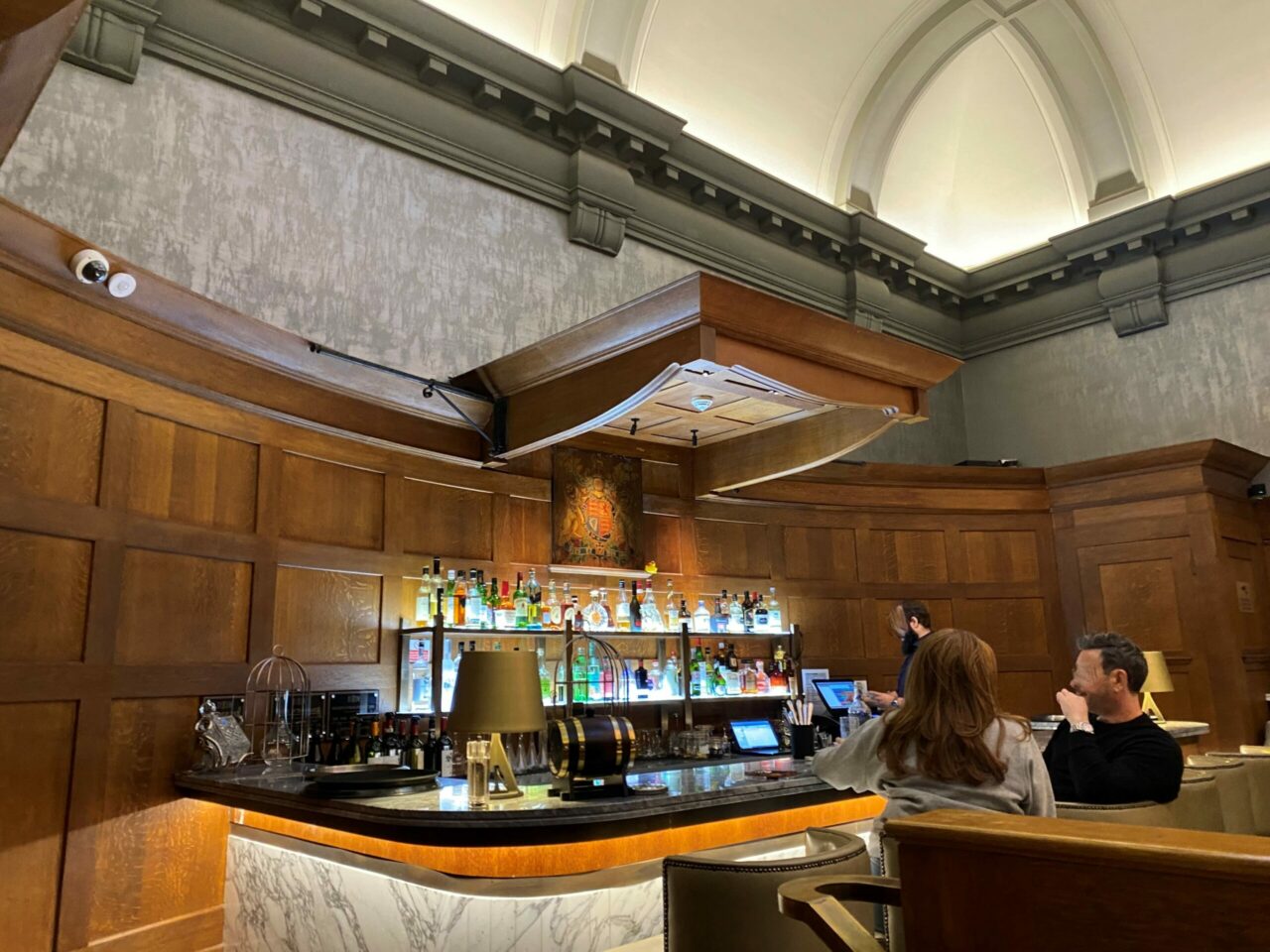 The food that we ordered was pretty good:
Garlic prawns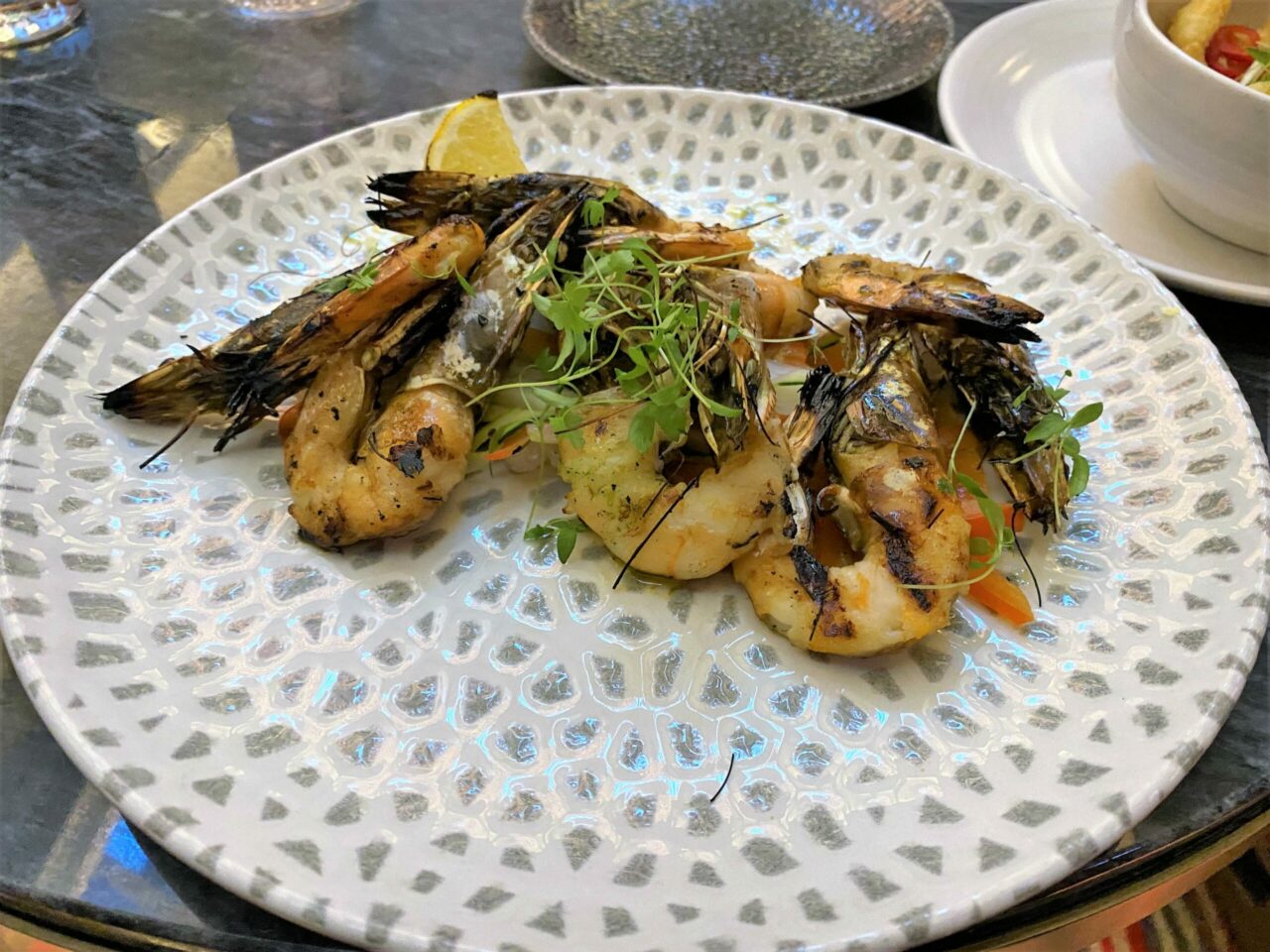 Burrata with tomato salad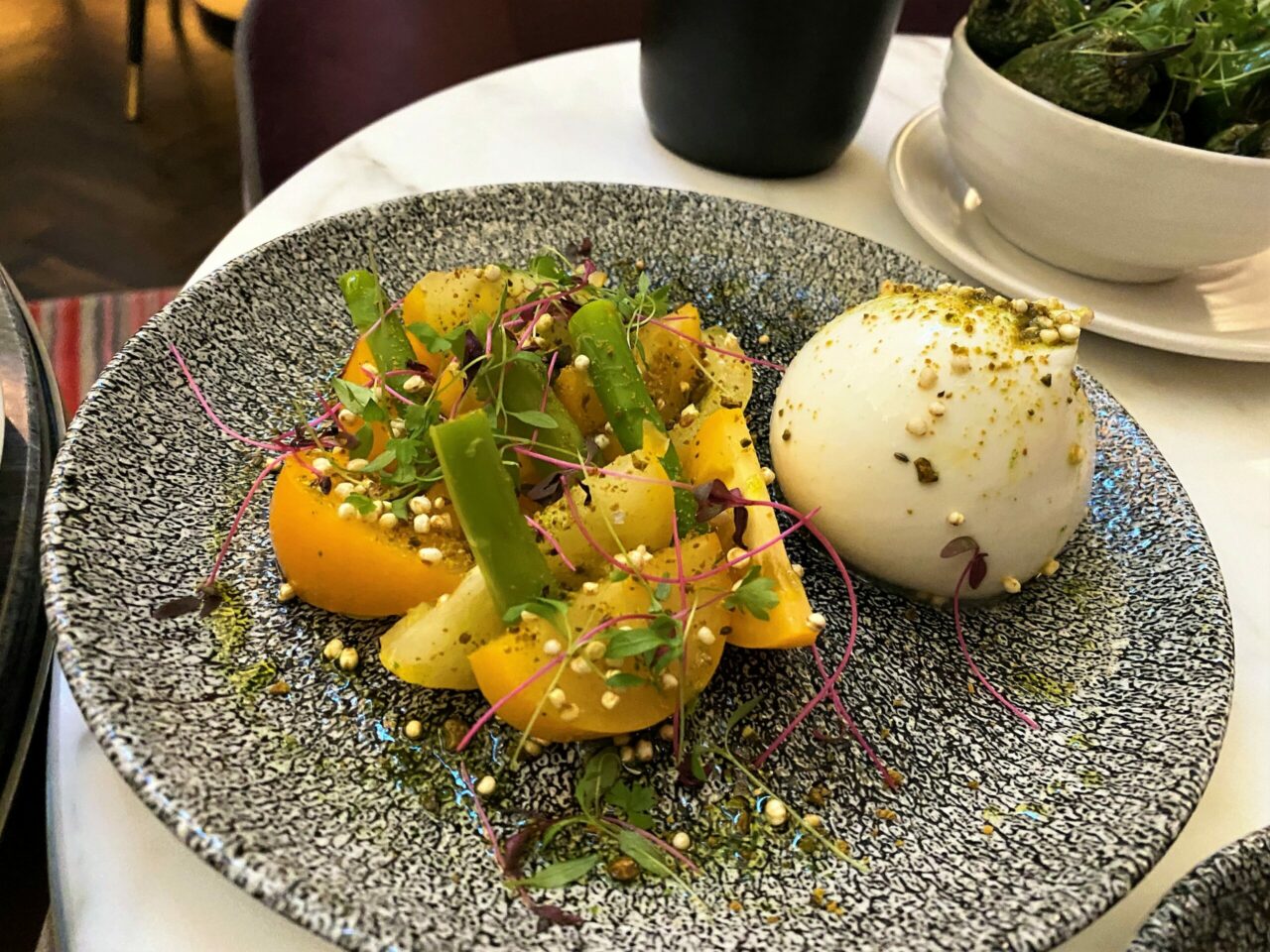 And squid with harissa dip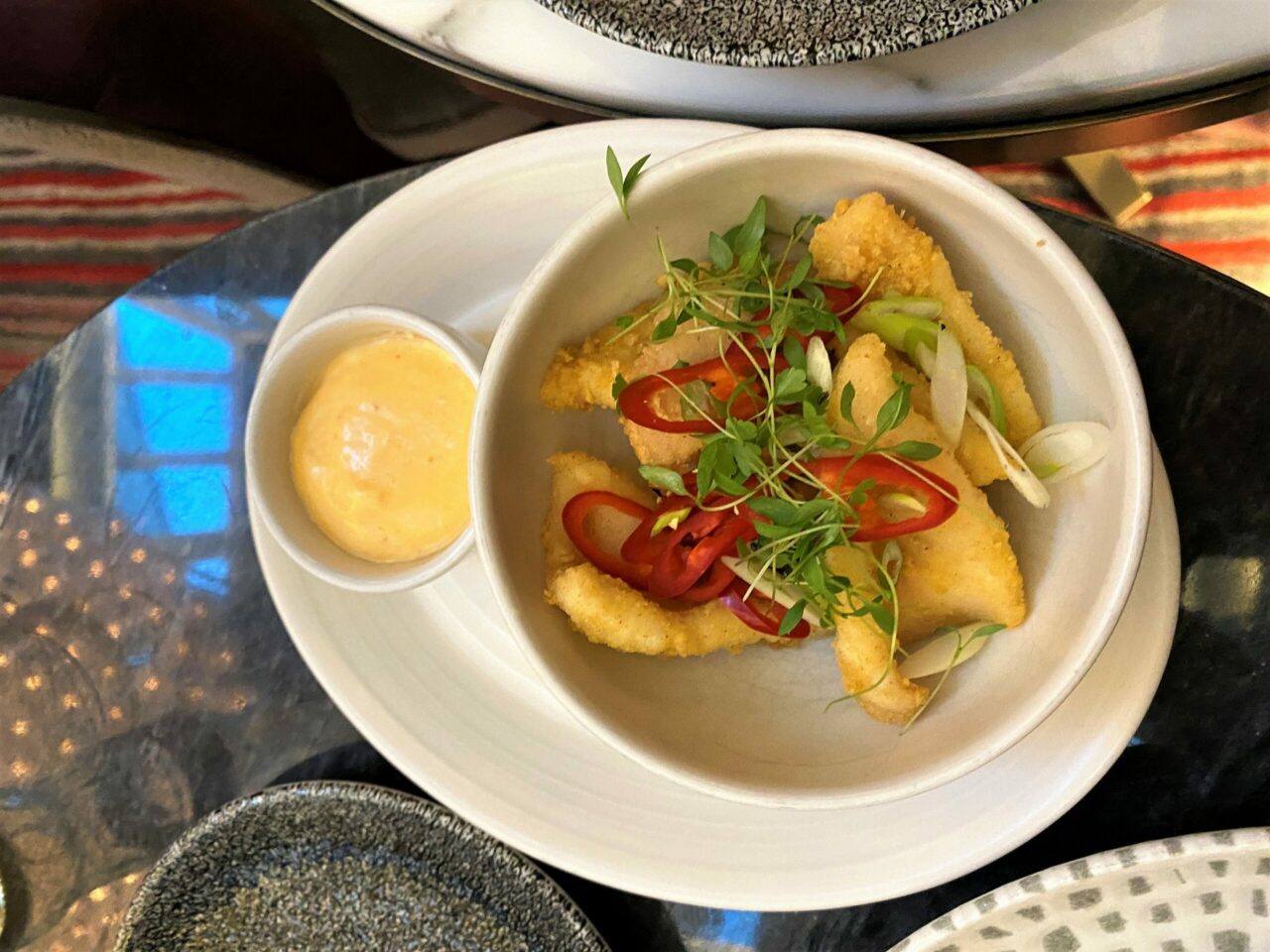 So while I was not a fan of the hotel, if I was in the area I would definitely come back for a cocktail or a snack. They also serve afternoon tea.
The Dixon hotel Facilities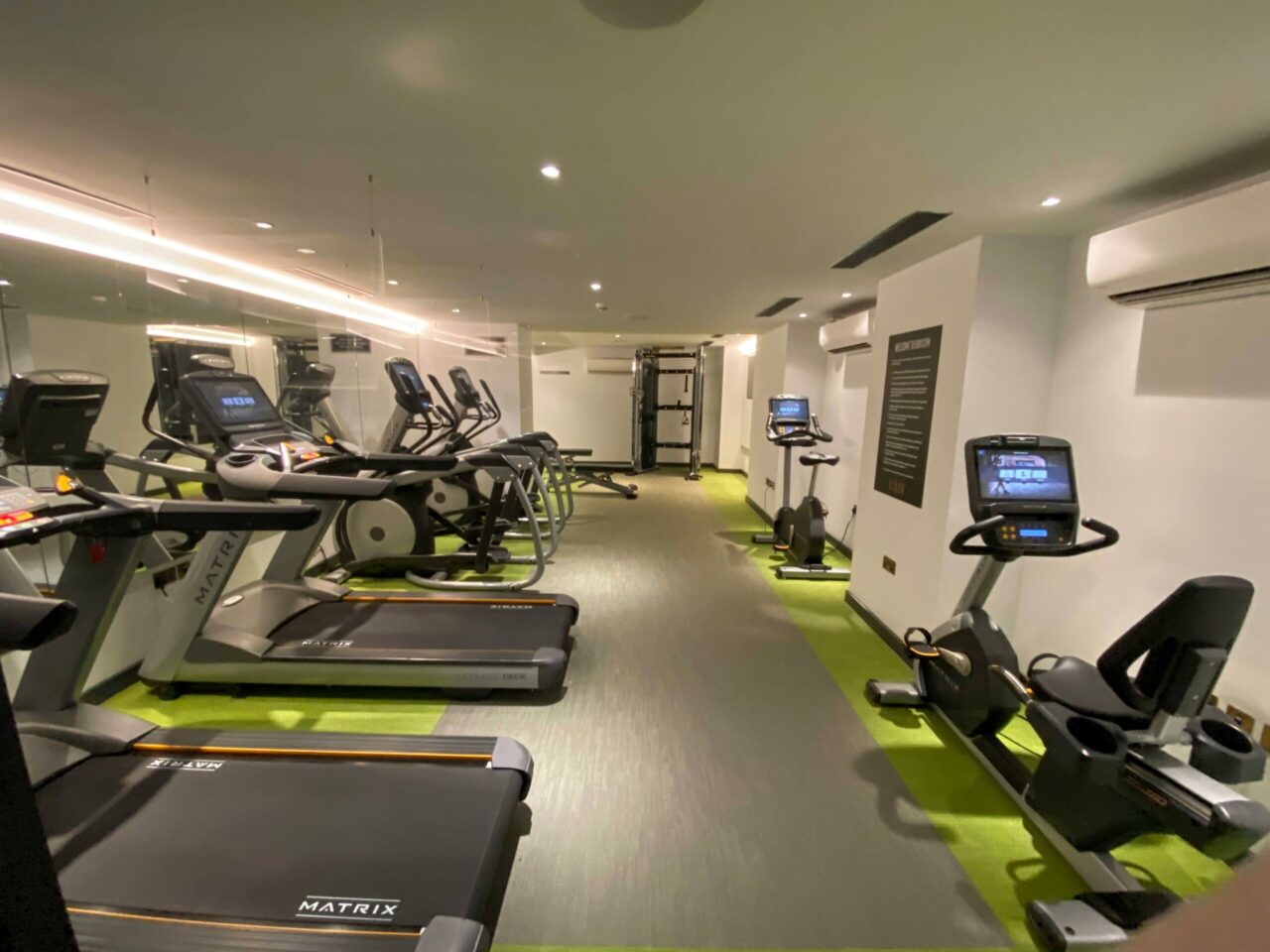 There is a small but modern gym in the basement.
The Dixon hotel Pricing
The hotel was a fairly decent price for a 4 star in London at £176 per night for the basic room. As prices now are returning to normal I'd expect to pay over £200 a night minimum. I personally would not redeem points here as it is poor value as a category 6 with rates from 40,000-60,000 points. For 60,000 points you could get the Marriott Grosvenor Square for example.
You can check prices and availability here.
Conclusion for The Dixon hotel
I may have just been unlucky when as I stayed on a very busy Saturday night but then again the next night wasn't fantastic either. Some people seem to love the hotel and if you had a stay without the cleanliness and food issues I had, then I think it's a reasonable price. It took a bit of prompting to get the manager to sort the situation properly, but eventually, they did a decent job with the upgrade and prosecco. However, given that it would appear that they hadn't actually sorted out the issues with breakfast, but just gave me special attention, it doesn't bode well. Hopefully, it's just a hiccup due to staffing issues.
Since I found the bed so uncomfortable I would not bother to stay here again. I'd be tempted to try the LaLit next time which is a few doors down if I needed to be in the area.
Like our The Dixon hotel, Tower Bridge, London, Autograph Collection by Marriott review? You can read more hotel reviews here.