Today's review is by reader Richard who got stranded in New Zealand after travelling out in December. In part one we look at how he attempted to get back home. You can read his trip report about his journey home with Qatar in part 2 here.
Booking
When we were invited to a family wedding in Sydney last year, I needed no excuse to start hunting for flights! Being an avid reader of Turning Left for Less, I knew we'd have better chances of winning the lottery than bagging an Avios Club World ticket on this route. We set a budget, considered how many miles and tier points we would earn, and to make it even more complicated, decided we'd like to return from New Zealand.
Therefore, our best chance of a business class seat would involve a positing flight to start the journey. We found a ticket with BA, Oslo – London – Hong Kong – Sydney and returning from Auckland for 26,000 NOK (£2,300). Returning from Auckland rather than Sydney only cost us £100 each PP so it's definitely worth considering if you're planning a trip there! I specifically picked a route via Hong Kong so we would be able to try Cathay Pacific's A350 business class. It's also worth noting this itinerary earned us both BA Silver status in one ticket!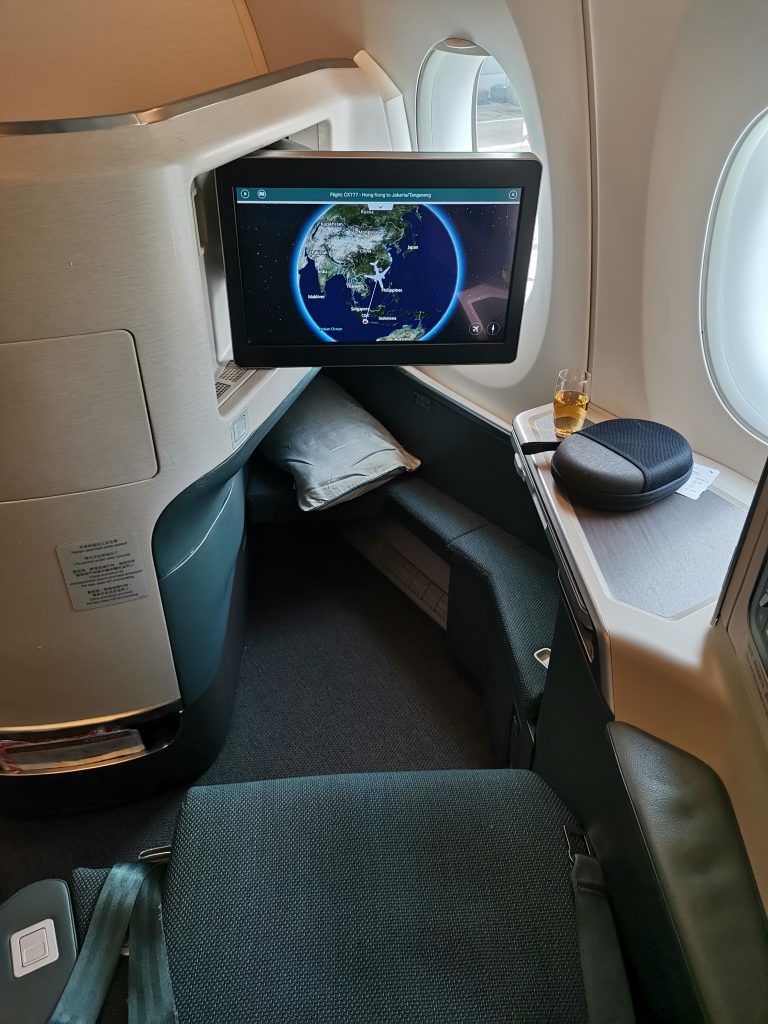 We flew out to Sydney on 28th December and were due to return on the 25th March. The flights were excellent and we were enjoying our travels down under. Then, COVID-19 hit the world hard.
(You can read TLFL's review of Cathay Pacific to Australia in business class here)
Rebooking, rebooking and rebooking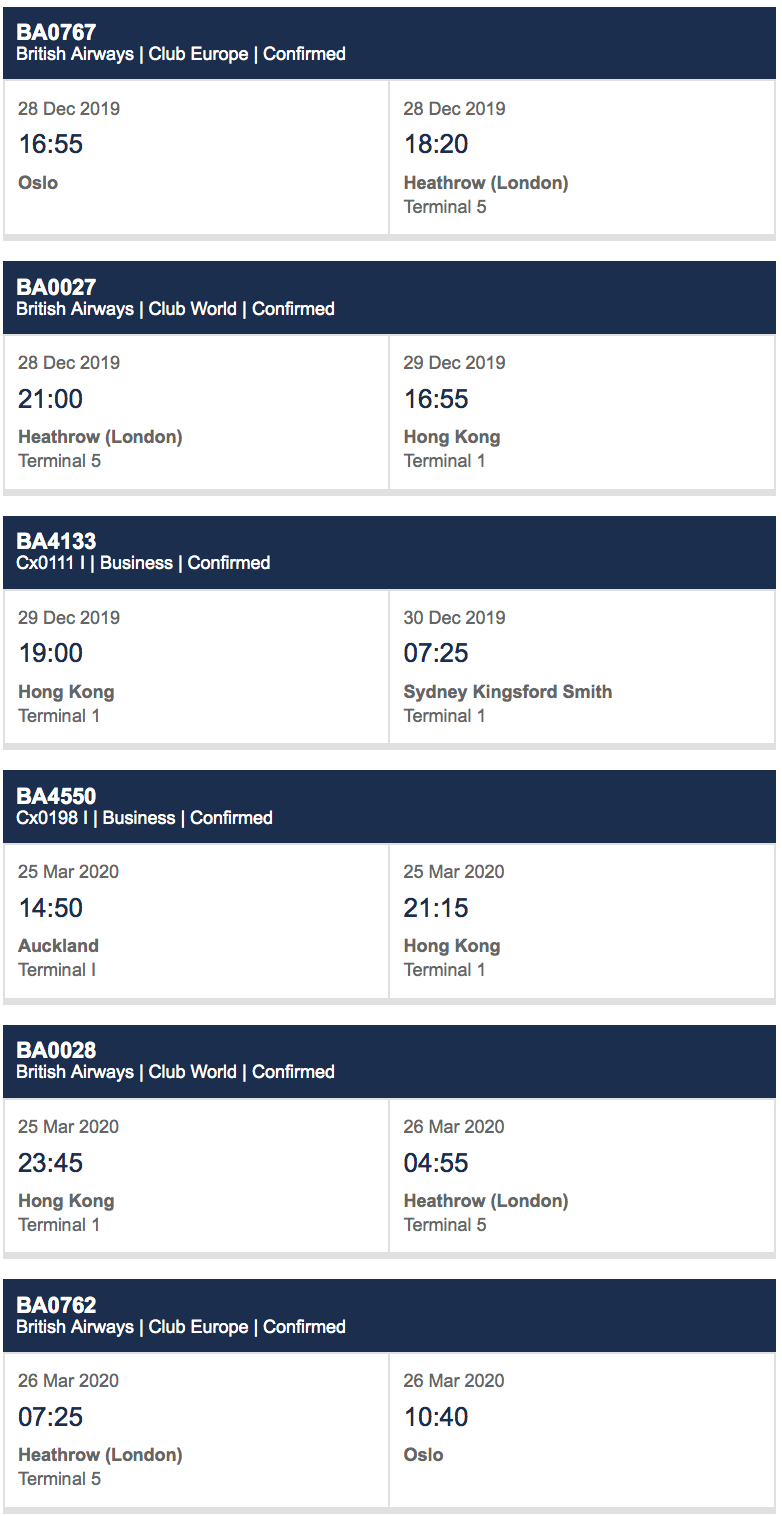 Back in February, we had a message from BA to say our Cathay Pacific flight from Auckland to Hong Kong in March was cancelled. I called the bookings line and we were swiftly rebooked to the same day morning flight. At the time, I was looking forward to the extra few hours at The Pier lounge in Hong Kong, which we missed due to a late arrival on our outbound flight, little did we know this was just the start! A few weeks later our Oslo flight then got cancelled, we were quietly pleased with this as BA now allowed us to reroute directly to London.
36 hours before departure, New Zealand announced a level 4 lockdown. With no contact from either BA or Cathay, I started frantically searching the web. Hong Kong's leader, Carrie Lam, announced a ban on transit passengers at the airport, which would come into place 12 hours after our arrival… I called BA and was told their systems were showing no issues and advised to carry on as usual. The next morning, we decided that we would try and switch to the flight the day before, which would get us within the transit window by 15 minutes! The first agent I spoke to had a very condescending tone and told me it was impossible to switch to today's flight as it was cancelled. I questioned this as flight radar and Cathay's flight status both showed to be running on-time. Realising I was getting nowhere, I quickly ended the call and immediately called back to speak with a new agent. He was very helpful and advised me the flights were all running, but totally full, so would be unable to switch us.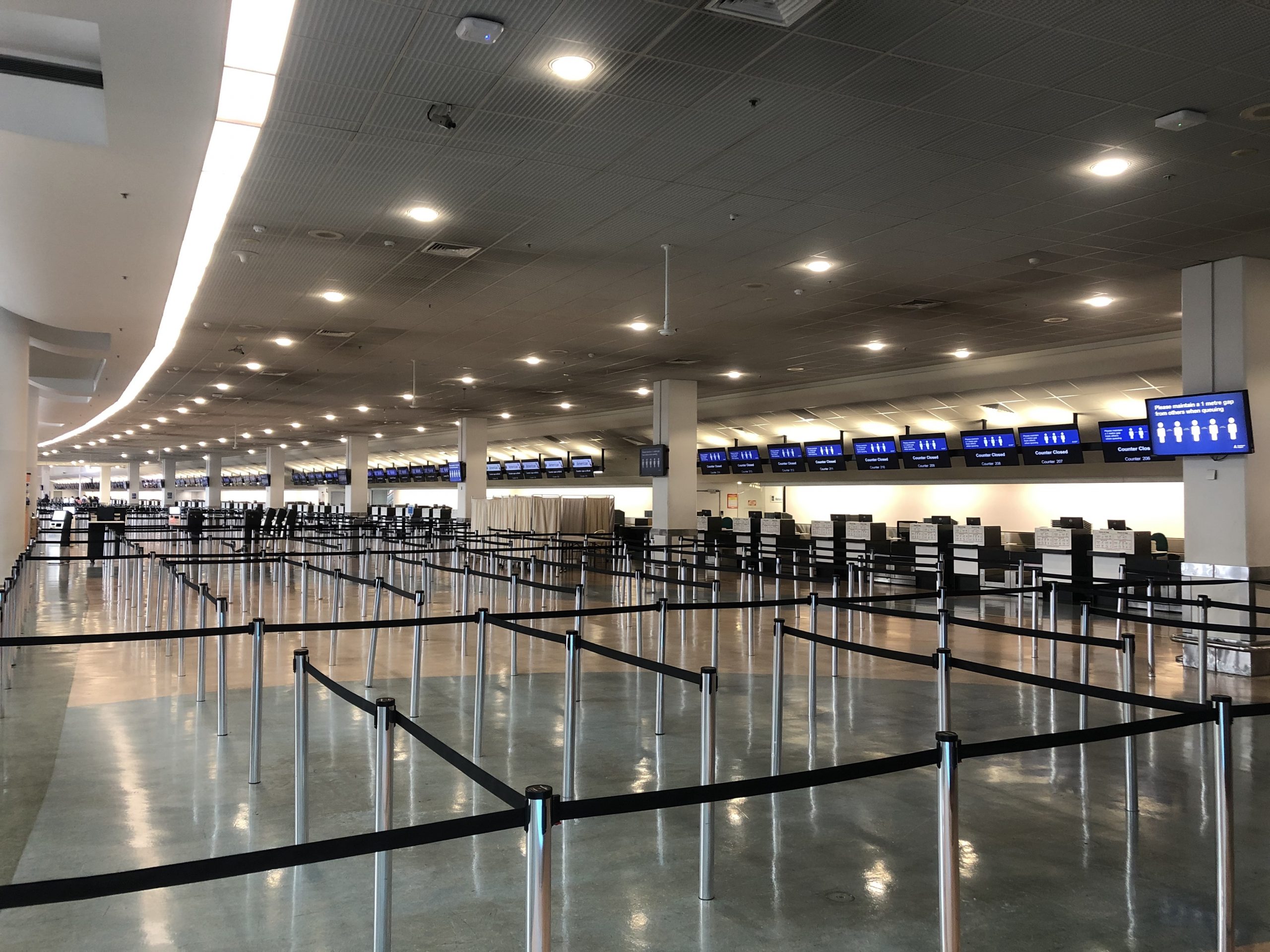 We arrived at Auckland Airport on our original itinerary, but with a feeling that we were going nowhere. The Cathay Pacific check-in area was quiet, and before we even got to a desk, we were told by a staff member that unless we had Hong Kong residency, we were not able to travel.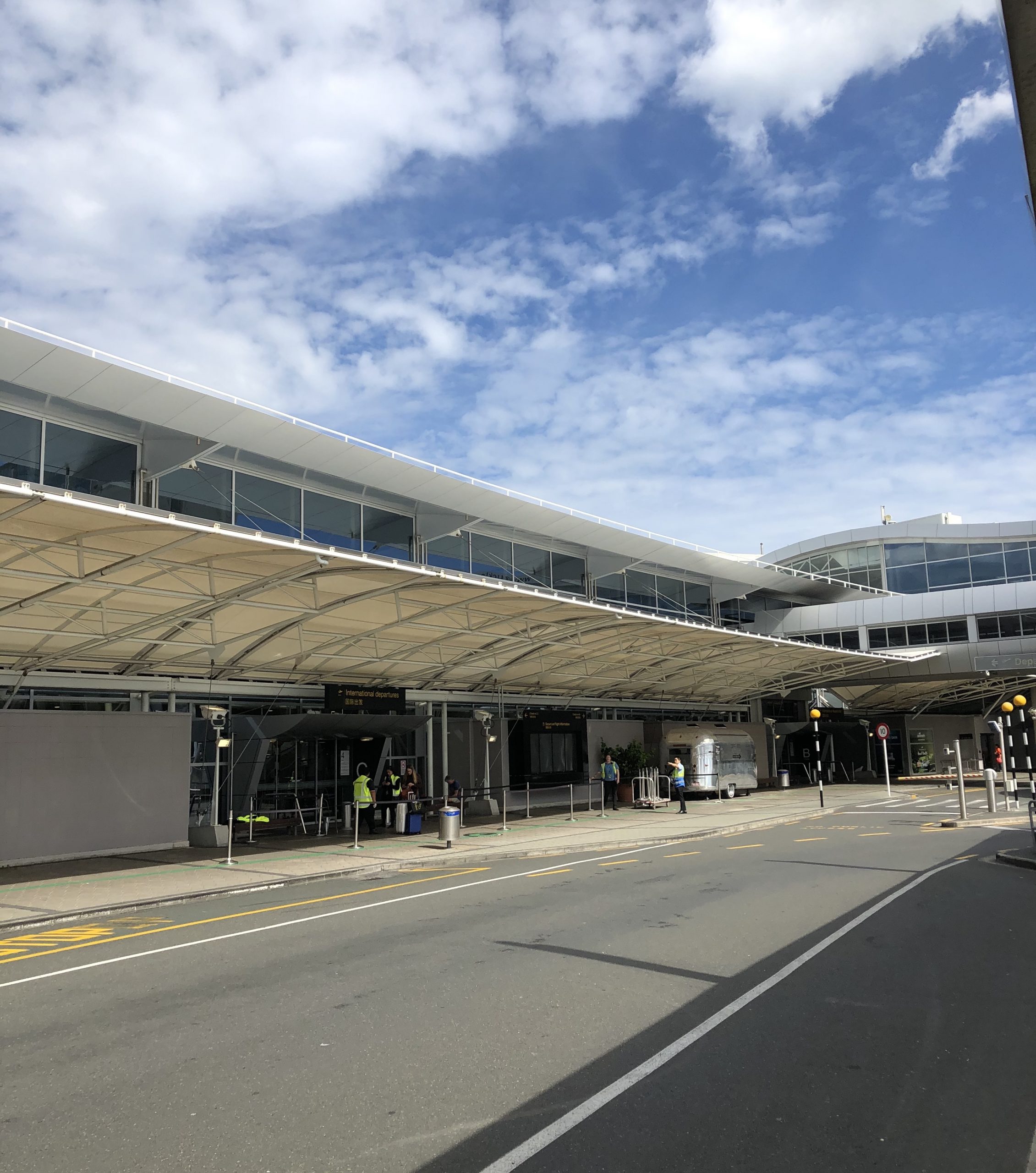 Whilst in the terminal, I called BA to check on our options. We were told Qatar via Doha was too expensive, but could be rebooked via Sydney with Air Zealand and then onto the Sydney-London BA flight. We jumped at this and promptly had a confirmed ticket for two days later. However, Australia was also closing for transit, 12 hours after our arrival. A theme was emerging and it was starting to feel impossible to get home.
Two days later, we arrived at check-in and were again refused check-in due to transit restrictions. I called BA again and was told Qatar was still too expensive and they had no other options available. To make matters worse, I was told that they would be classing us a no show due to not having the correct paperwork to fly via Sydney following a transit ban in Australia. He offered to hold a seat via Kuala Lumpur for 1 May with a quote to follow. A few days passed whilst we considered our options.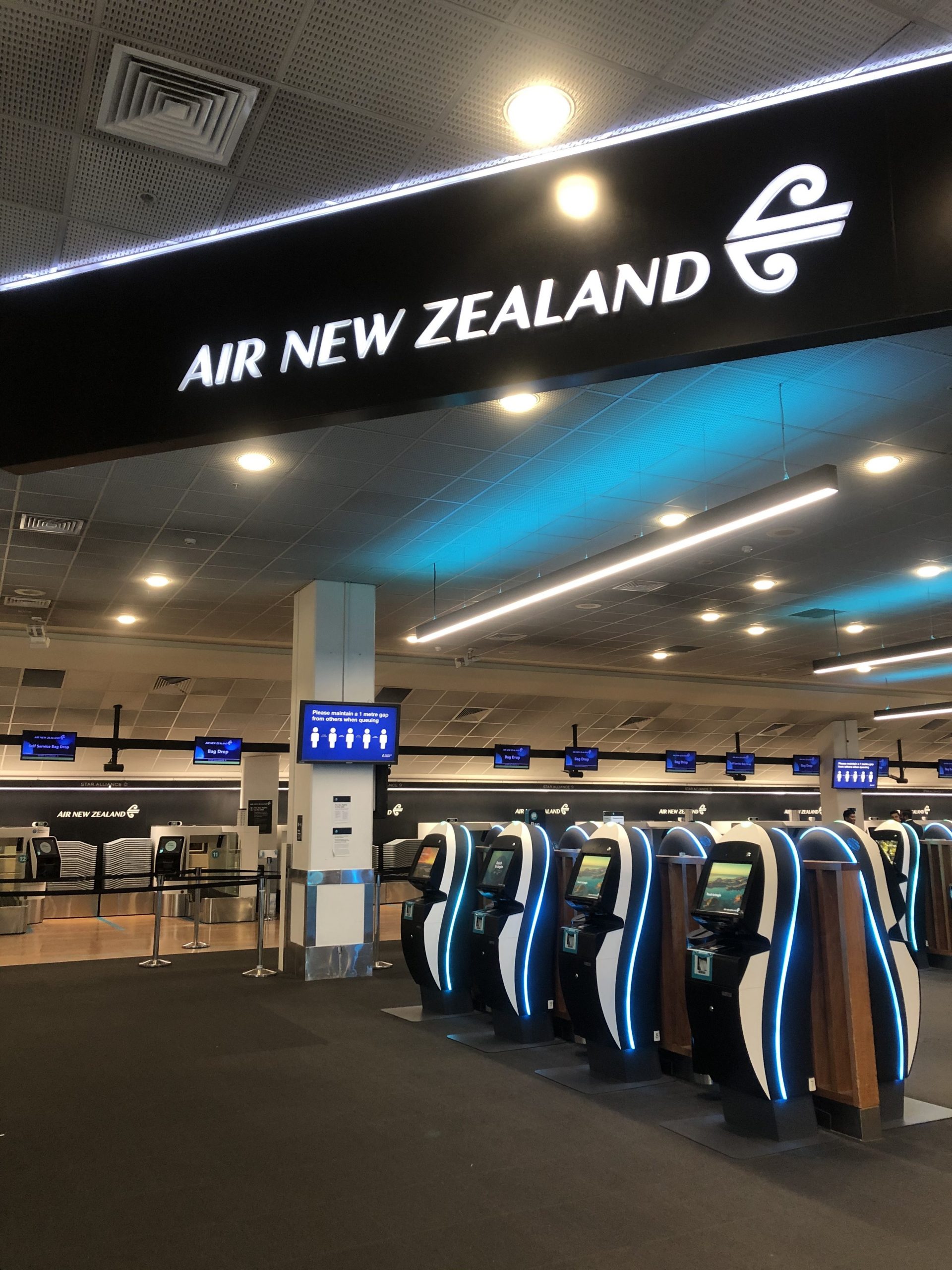 I woke up a few days later with a missed call from BA and an email. Surprise surprise, our Kuala Lumpur had been cancelled. I called them back later that evening and started to briefly explain our story. Fortunately, the call had been connected with one of the more helpful BA staff who couldn't believe her eyes when she saw our booking notes on her computer screen. After a minute or two on hold, she came back to say, "How does next Tuesday sound?" I was totally lost for words. She agreed to switch us onto the Qatar flight at no additional cost. We were finally heading home.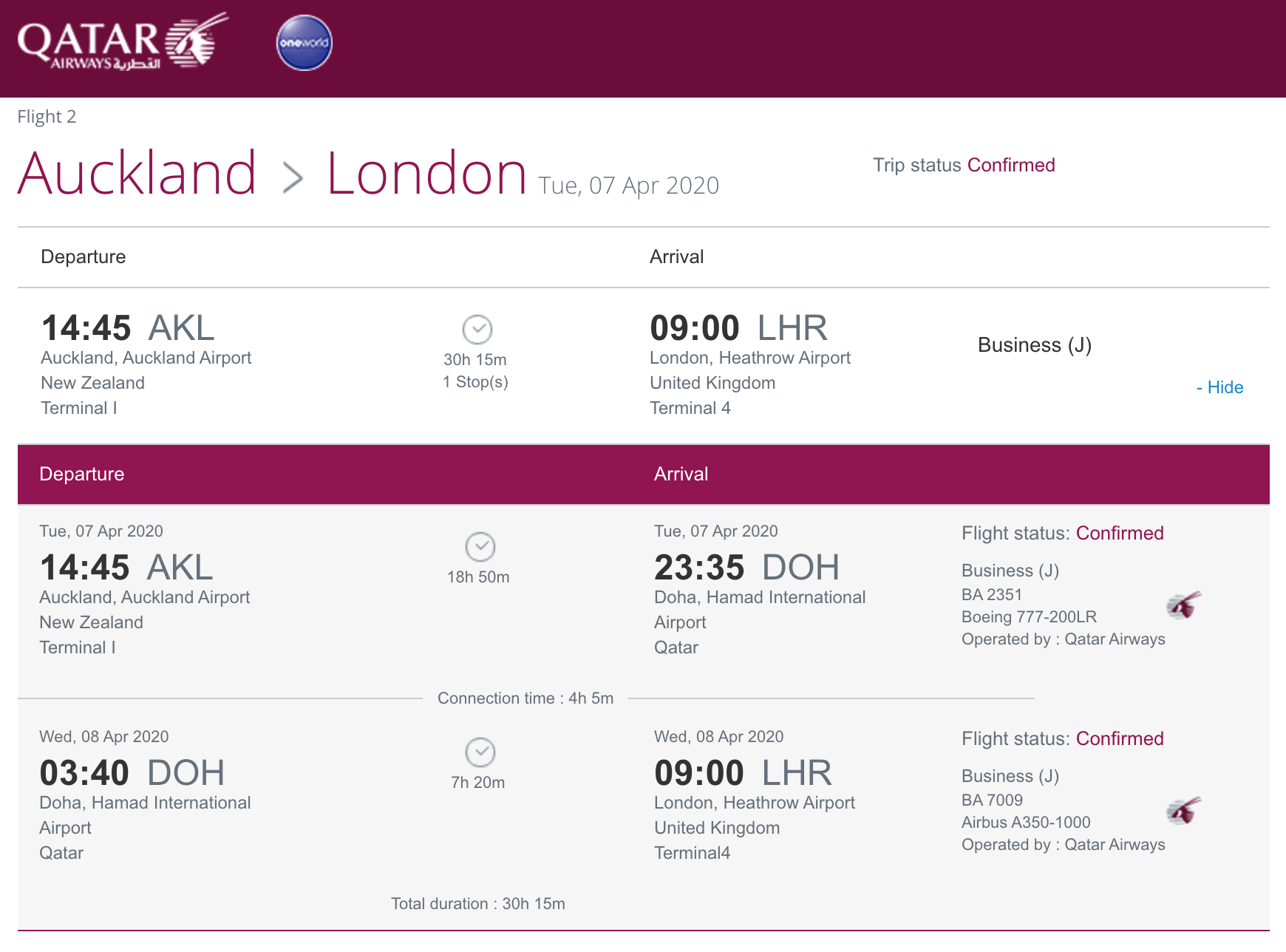 Overall we had a two-week delay, some would argue worth it for the QSuite upgrade…