Hilton opened its newest property, Hilton Dubai Palm Jumeirah, in Dubai in September 2022, which I visited on a press stay in late February.
Location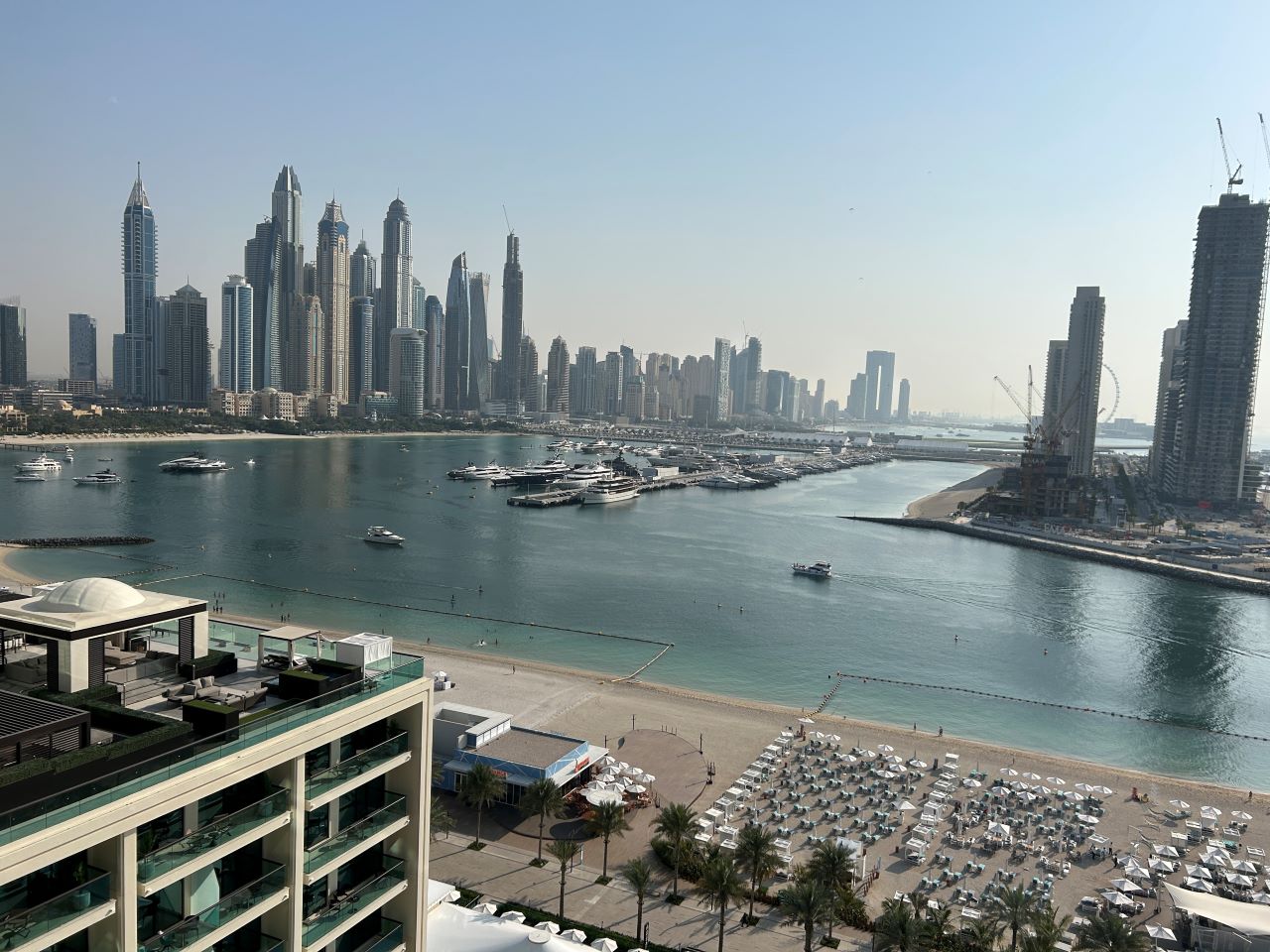 Unlike many hotels on the Palm, the Hilton has a location on the trunk of the Palm and so is easily accessible to everything on the mainland, such as the Mall of the Emirates, which is closeby. It's located on the popular Palm West Beach and is walking distance to several hotels with their bars and restaurants if you can't be bothered to grab a taxi. It is also around 30 minutes from the airport.
Check-in at Hilton Dubai Palm Jumeirah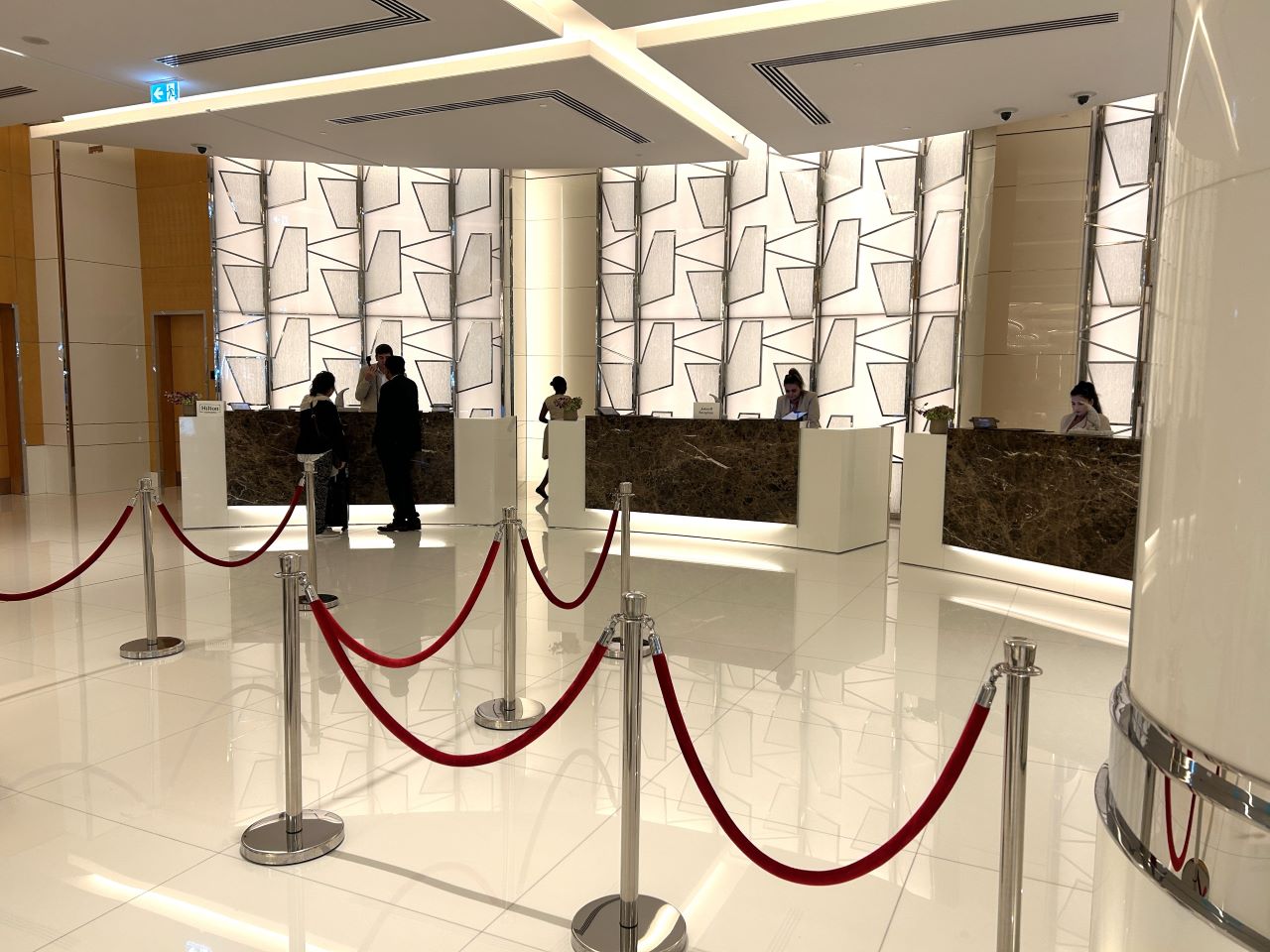 The lobby area is huge and very impressive when you walk in.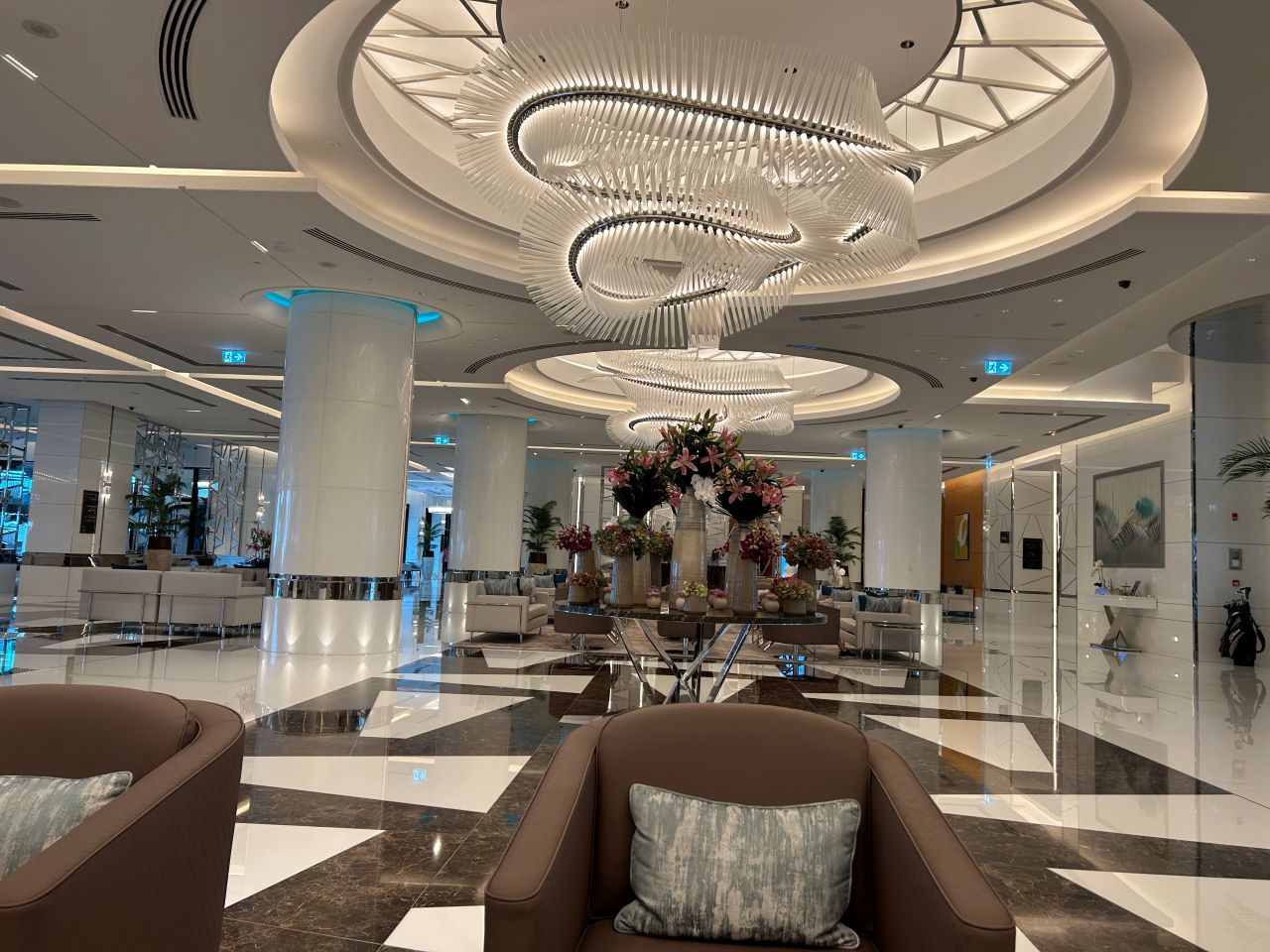 I was offered a welcome drink and then had the options for the Executive lounge, and breakfast explained to me since I was a Hilton Honors Diamond member. I was also given a voucher for a free drink at Factory by McGettigan's.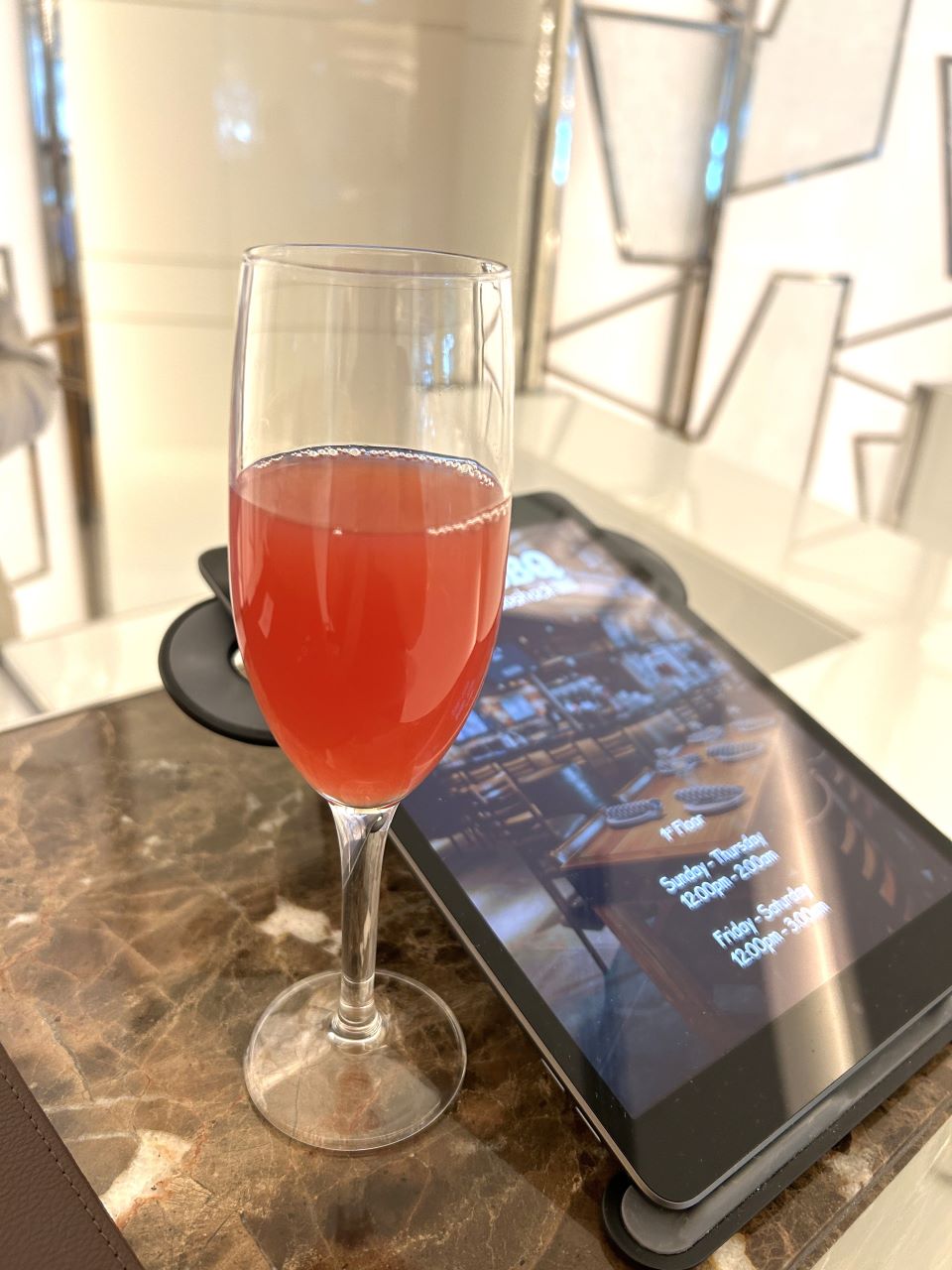 Hilton Dubai Palm Jumeirah room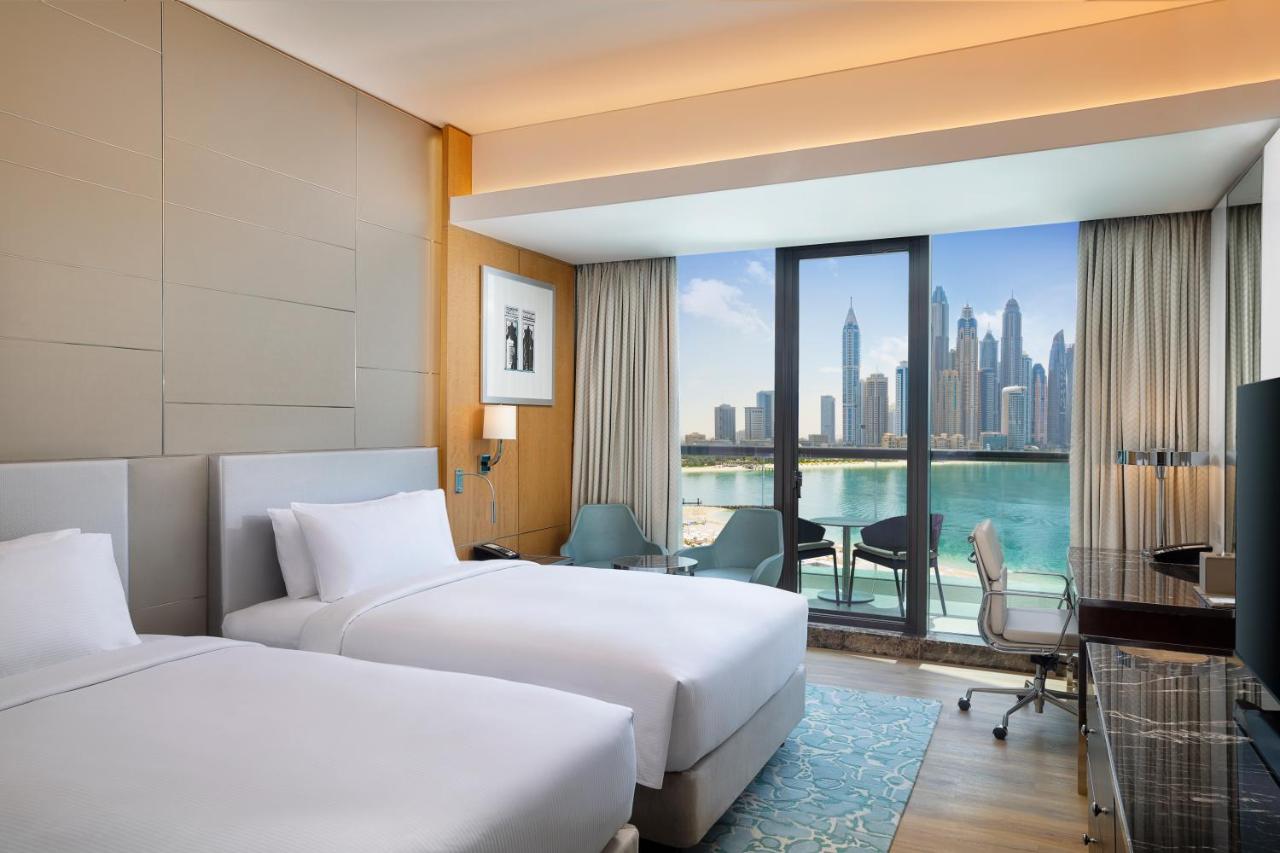 I had a Two Double Beds Executive Sea View Balcony room category. The entry-level category is the King room with balcony, which is pretty much the same apart from the bed but on a lower floor with a city view. I would definitely pay the extra for the sea view.
The beds were comfortable, and there were two USBs and a socket at each side of the bed.
This Hilton is a 5* unlike most others outside the UAE that tend to be 4*. You can definitely see that in the room, particularly the bathroom. There was a proper Lavazza machine and a kettle, which is definitely not standard for Hilton, and I liked the fact that there were two large glass bottles of water rather than small plastic ones.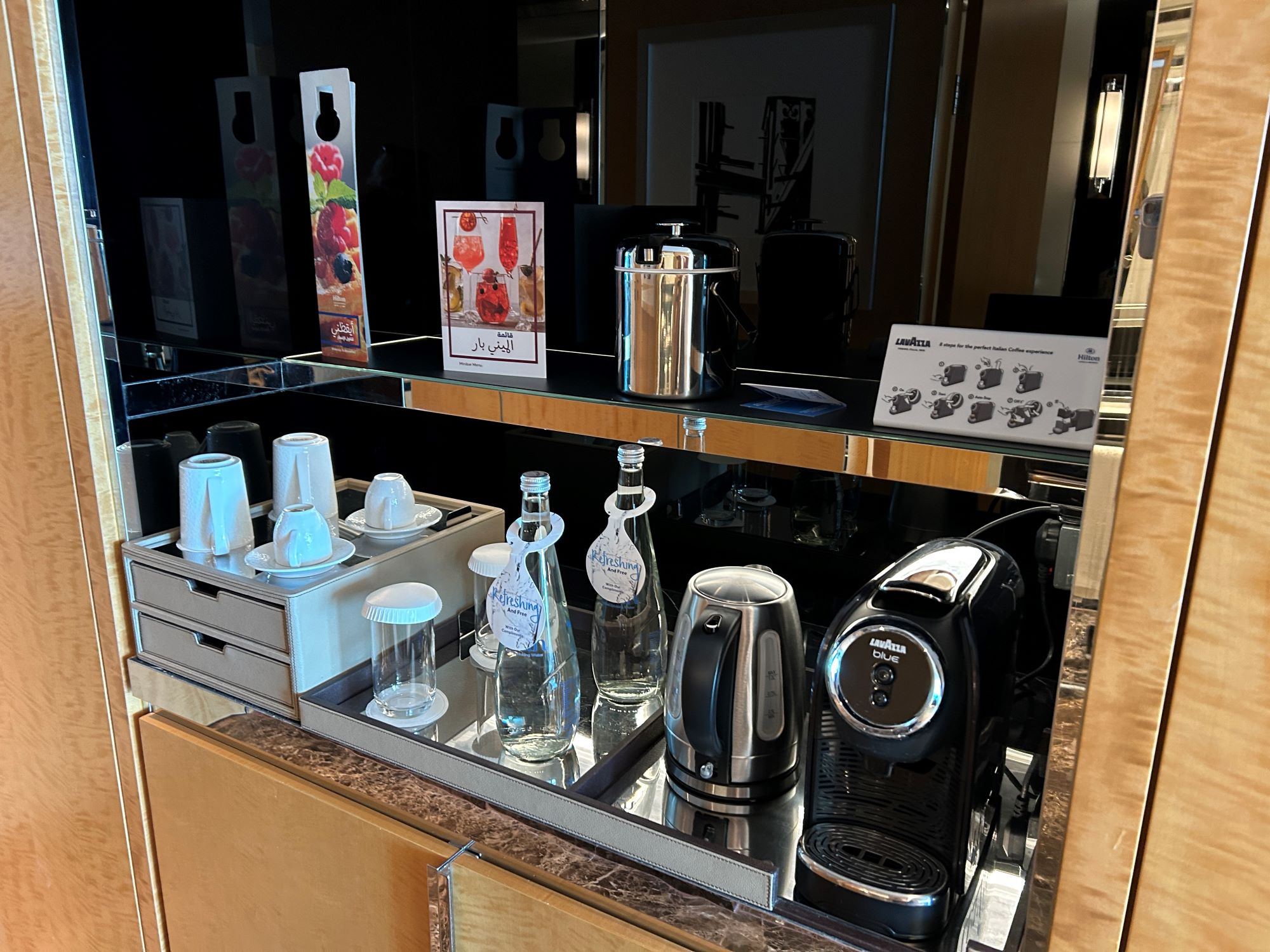 The bathroom felt particularly luxurious as it had a separate bath and walk-in shower. I do love having a separate bath as recently it seems to be the trend for new hotels to be shower only. They also had the large bottles of all the toiletries by the bath, which some hotels tend to forget.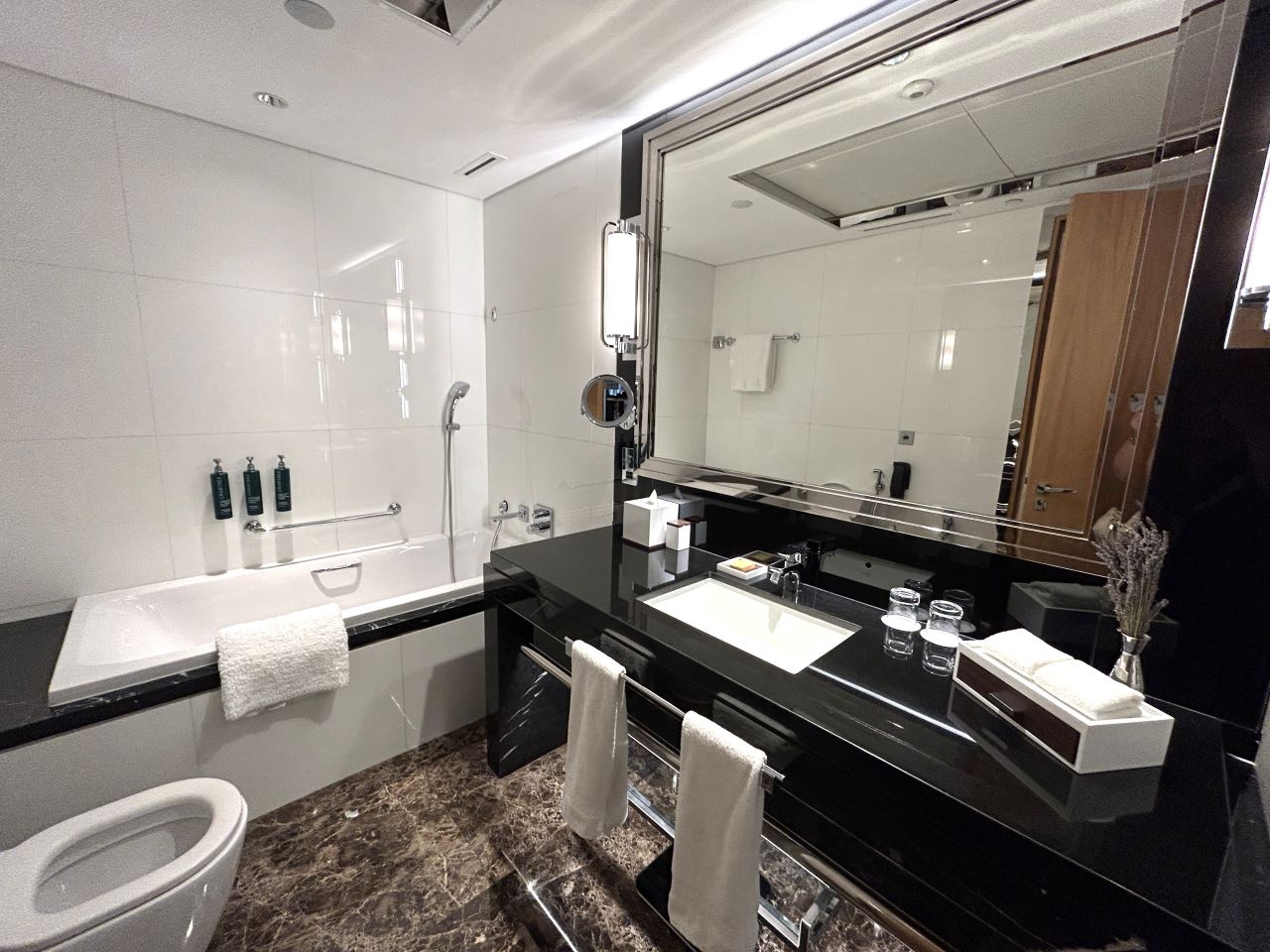 The toiletries were the usual Hilton standard, Crabtree and Evelyn. I did like that they had a draw full of amenities such as dental kits, shower caps etc. I also liked the large vanity area around the sink that had loads of room for all your personal toiletries. The lighting was also good with side lights at the mirror instead of just the hideously unflattering downlights, which most hotels go for! There was also a lit magnifying mirror which was well placed by the side light.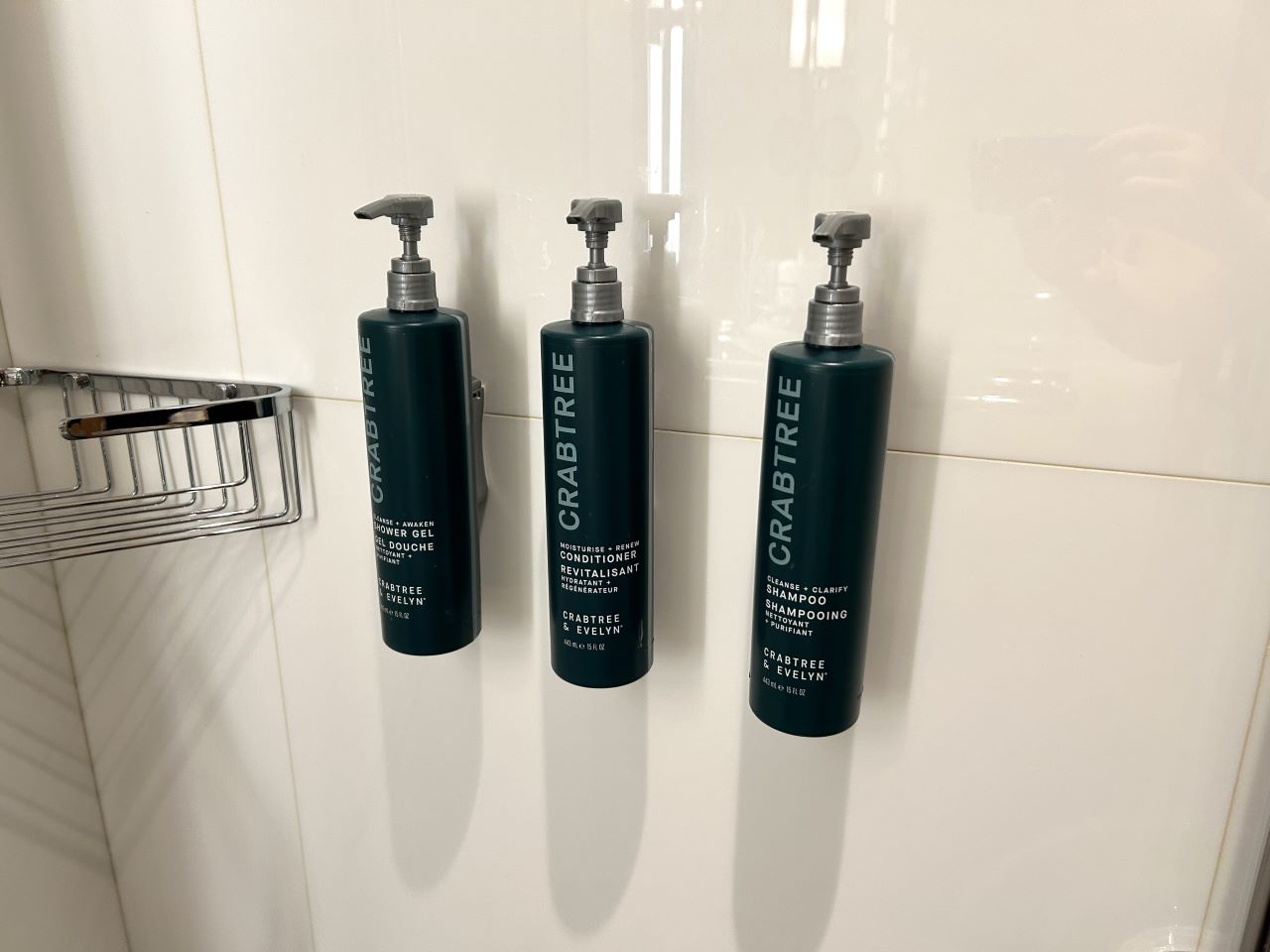 The shower had decent pressure and a rain shower head, plus it was a generous size.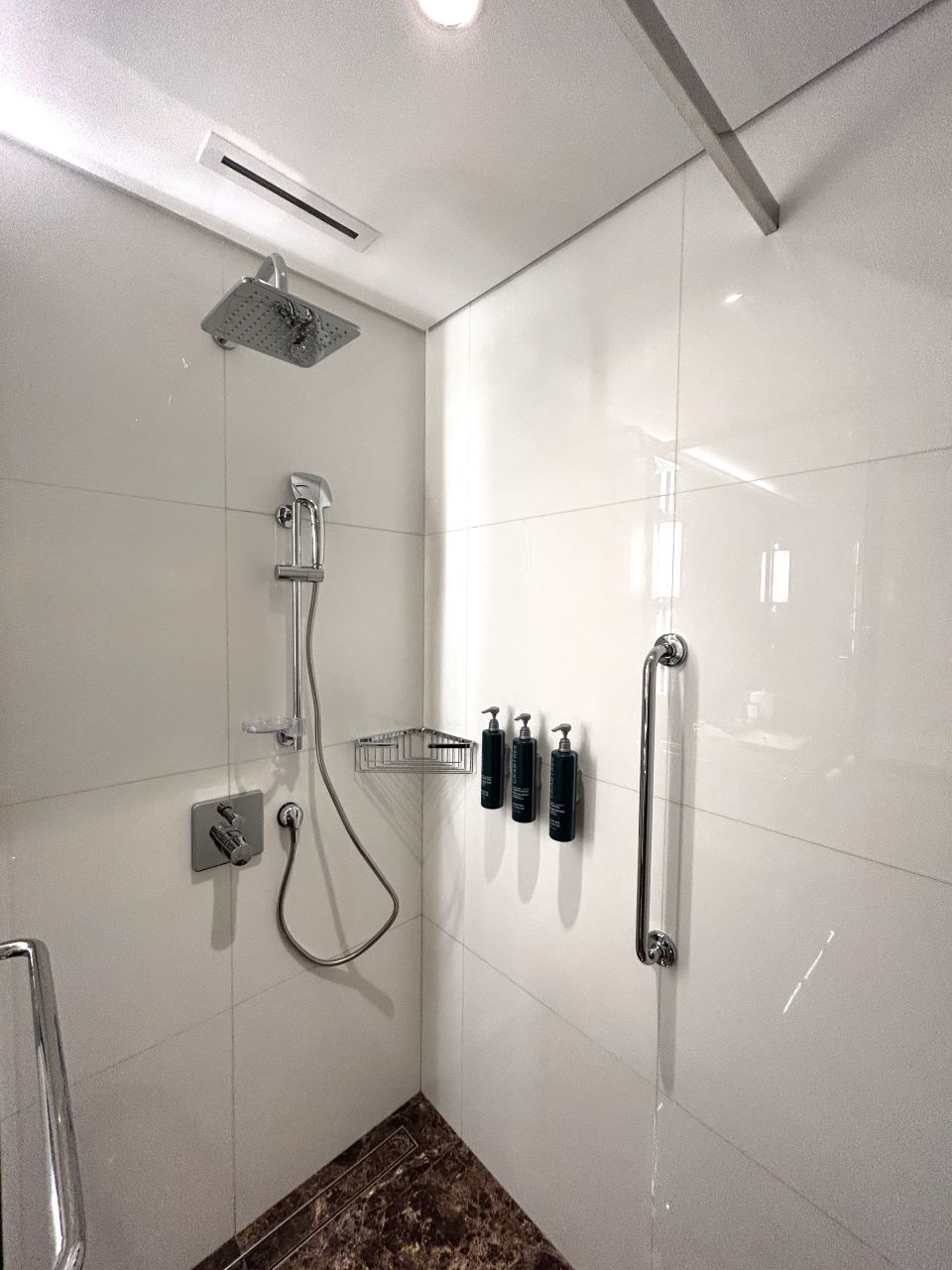 The balcony had a table and chairs and good views of the resort and skyline. It was a great place to catch the sunset as the executive rooms are on the higher floors – I was on the 12th floor.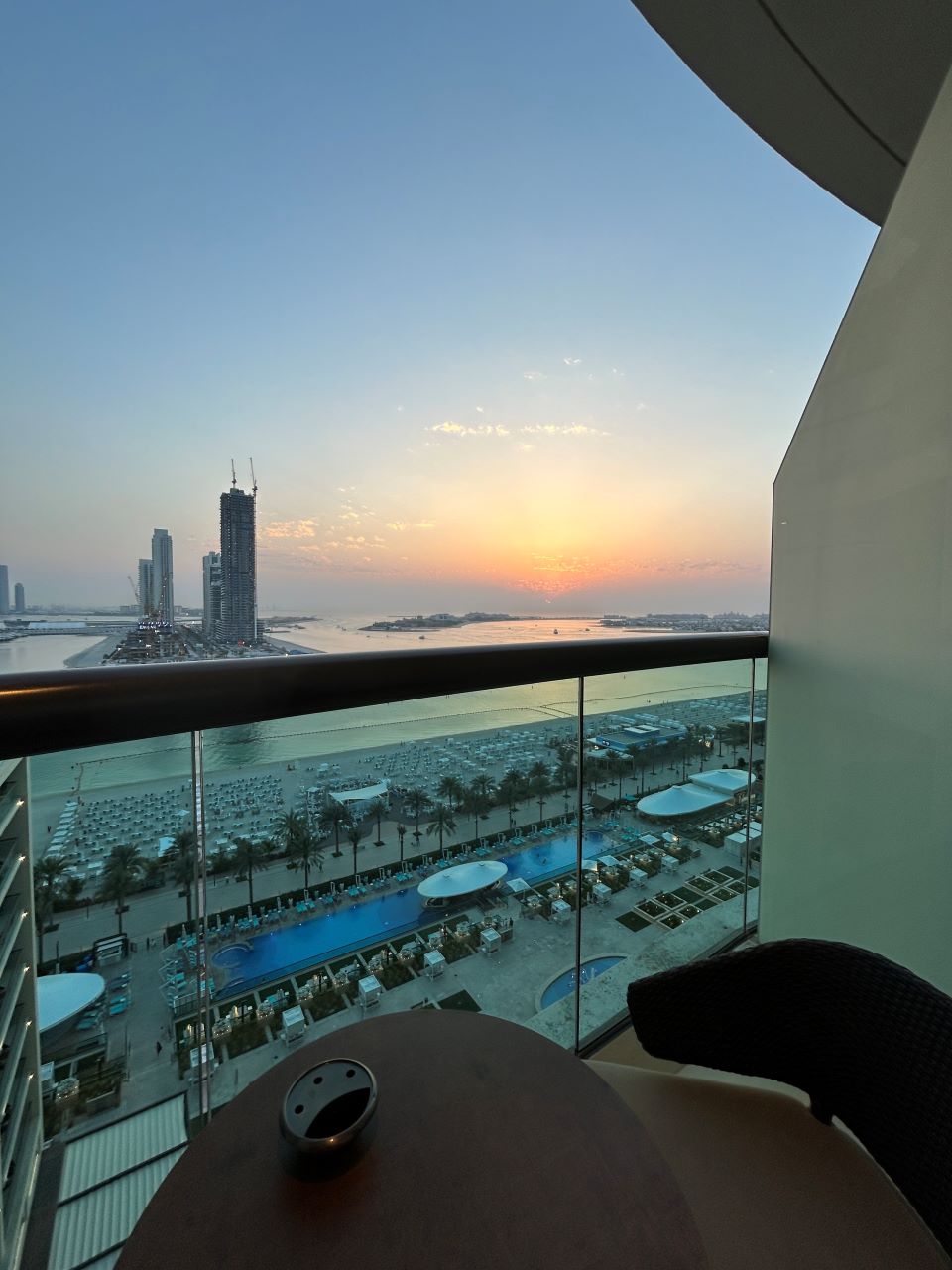 I had a quick tour around some of the rooms, and if you wanted to treat yourself, then the King One Bedroom Suite With Sea View Balcony was something special. I thought the corner aspect of the bedroom was quite special and gave great views over the sea and resort.
Hilton Dubai Palm Jumeirah Executive Lounge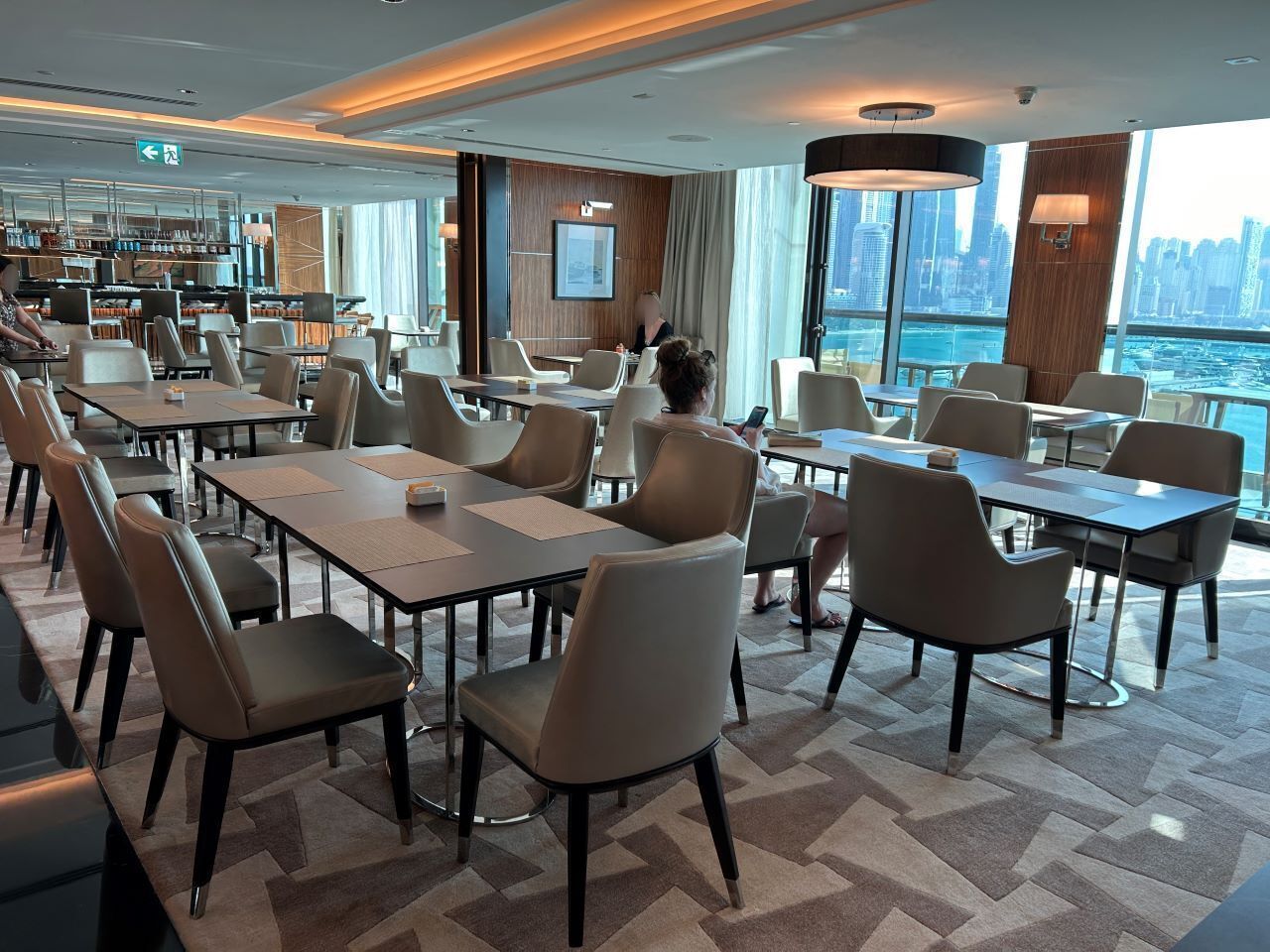 The lounge was situated on the 13th floor with great views. It had a large dining area as well as a small balcony if you wanted to sit outside.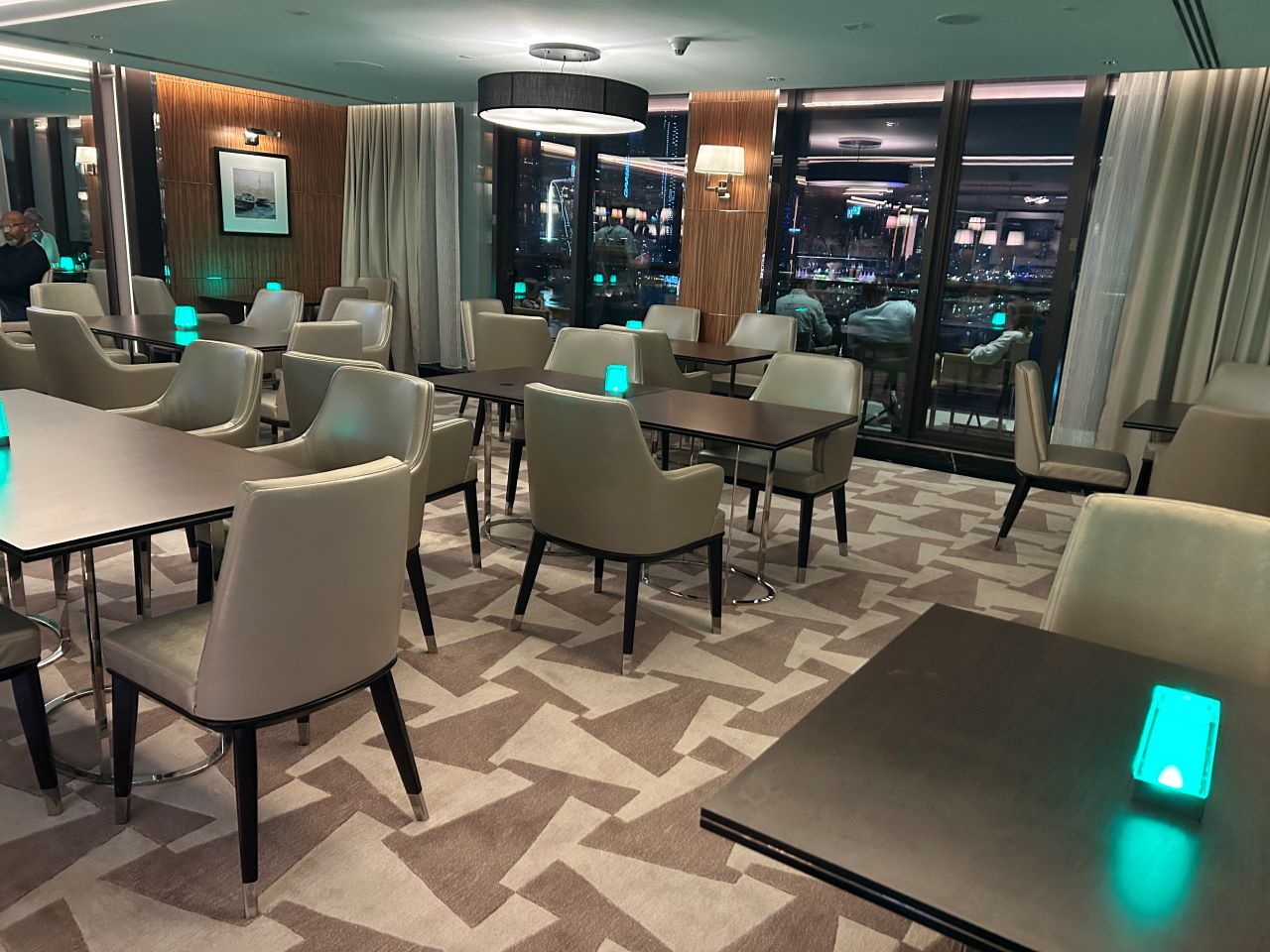 There were also a few more comfy seats near the entrance.
The lounge was open for breakfast, afternoon tea and evening drinks and appetisers. The rest of the time, it was open for soft drinks.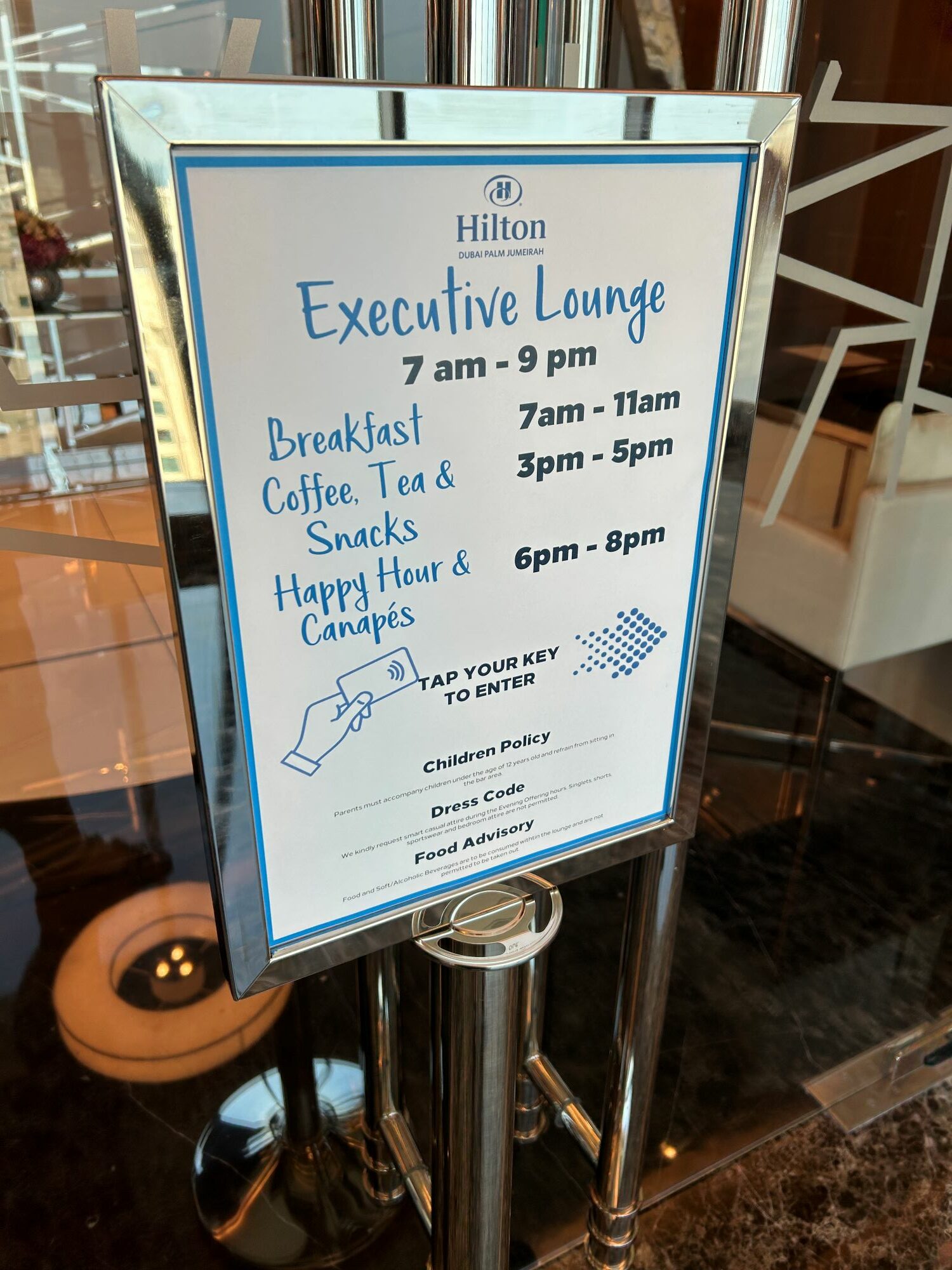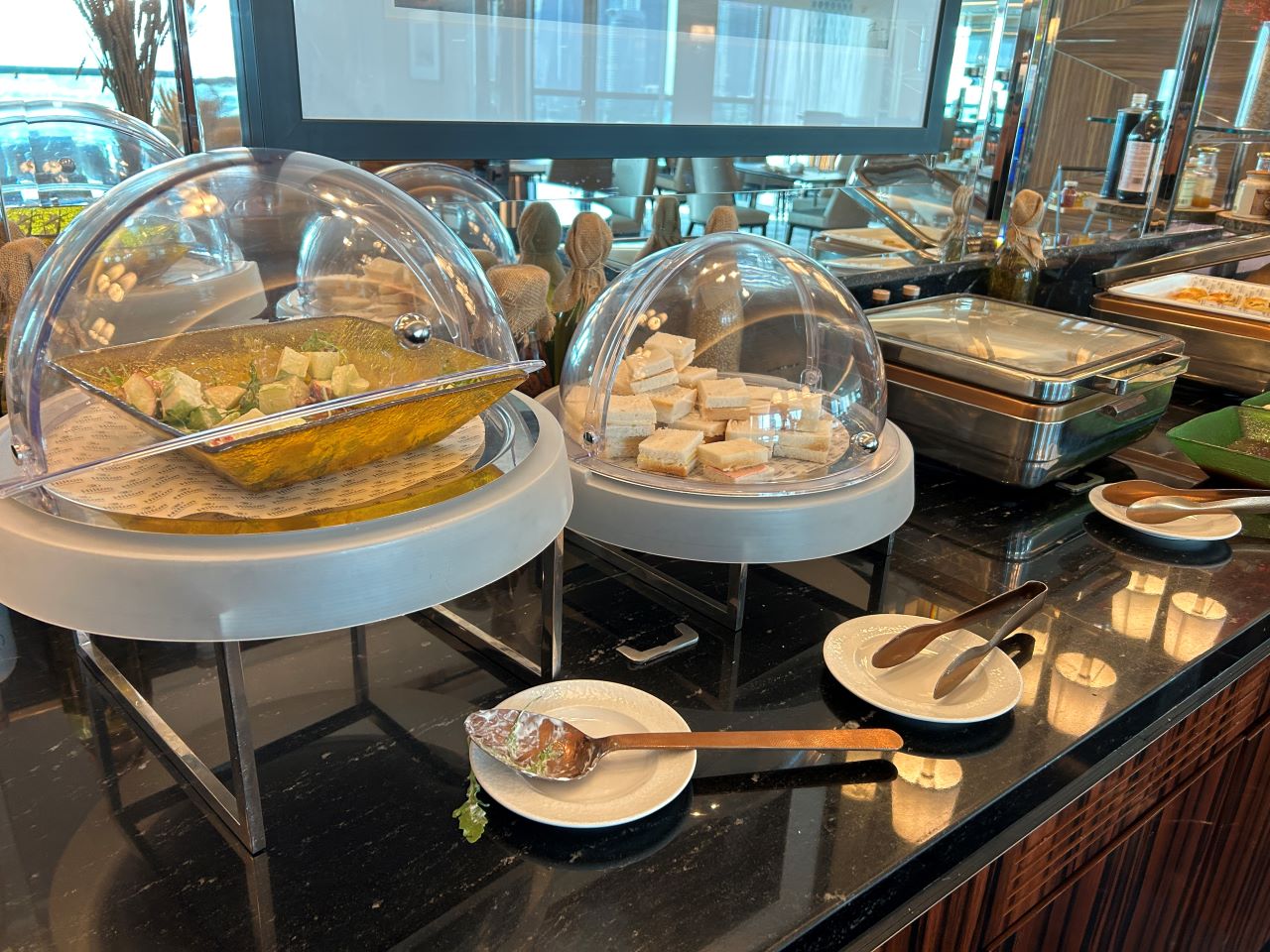 I thought the selection of food was pretty good, particularly for afternoon tea which had salads, sandwiches, a beautiful selection of cakes and the traditional scones and (whipped) cream with jam.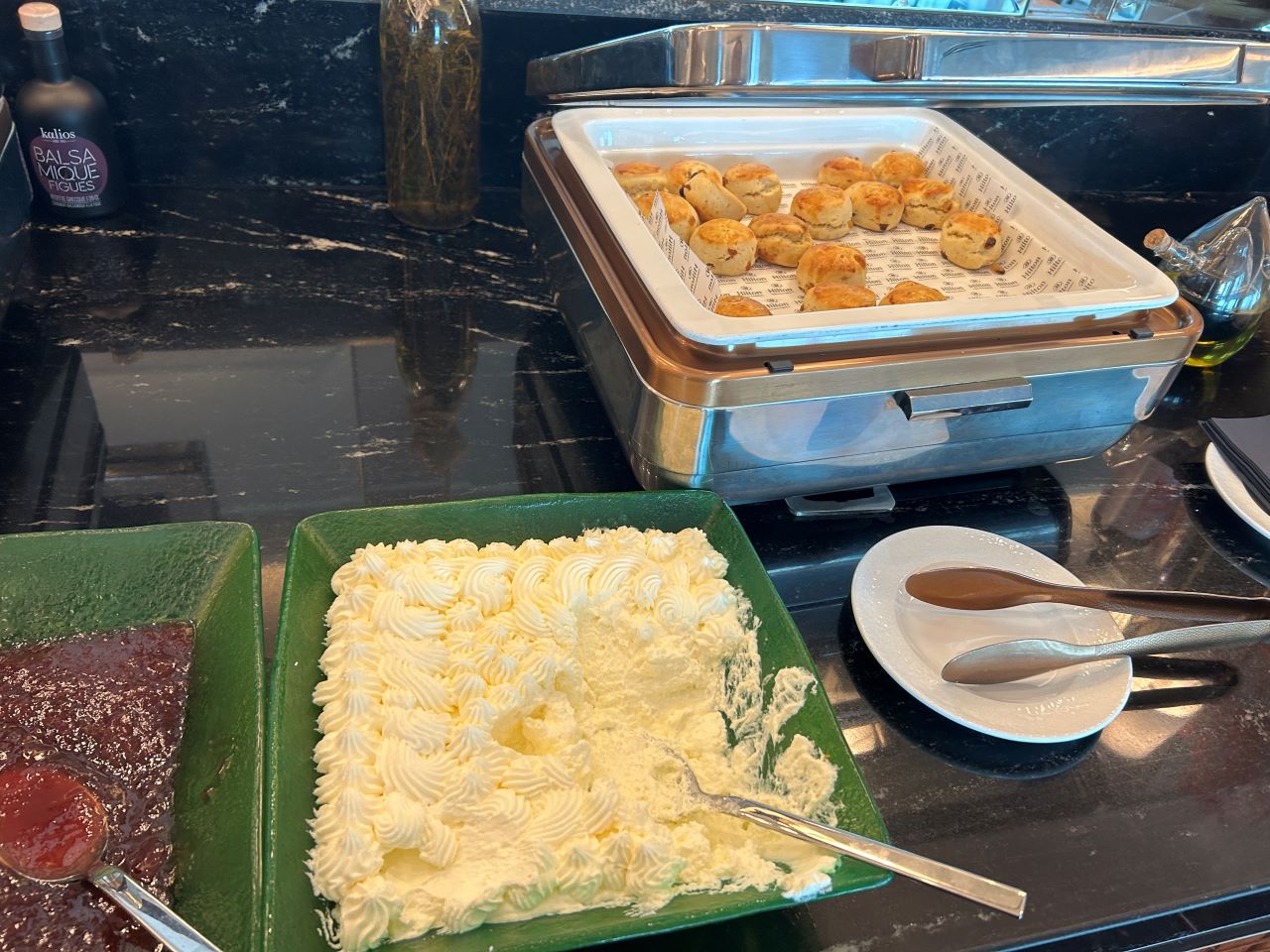 In the evening, there was a reasonable selection of appetizers and a bar that would serve you drinks.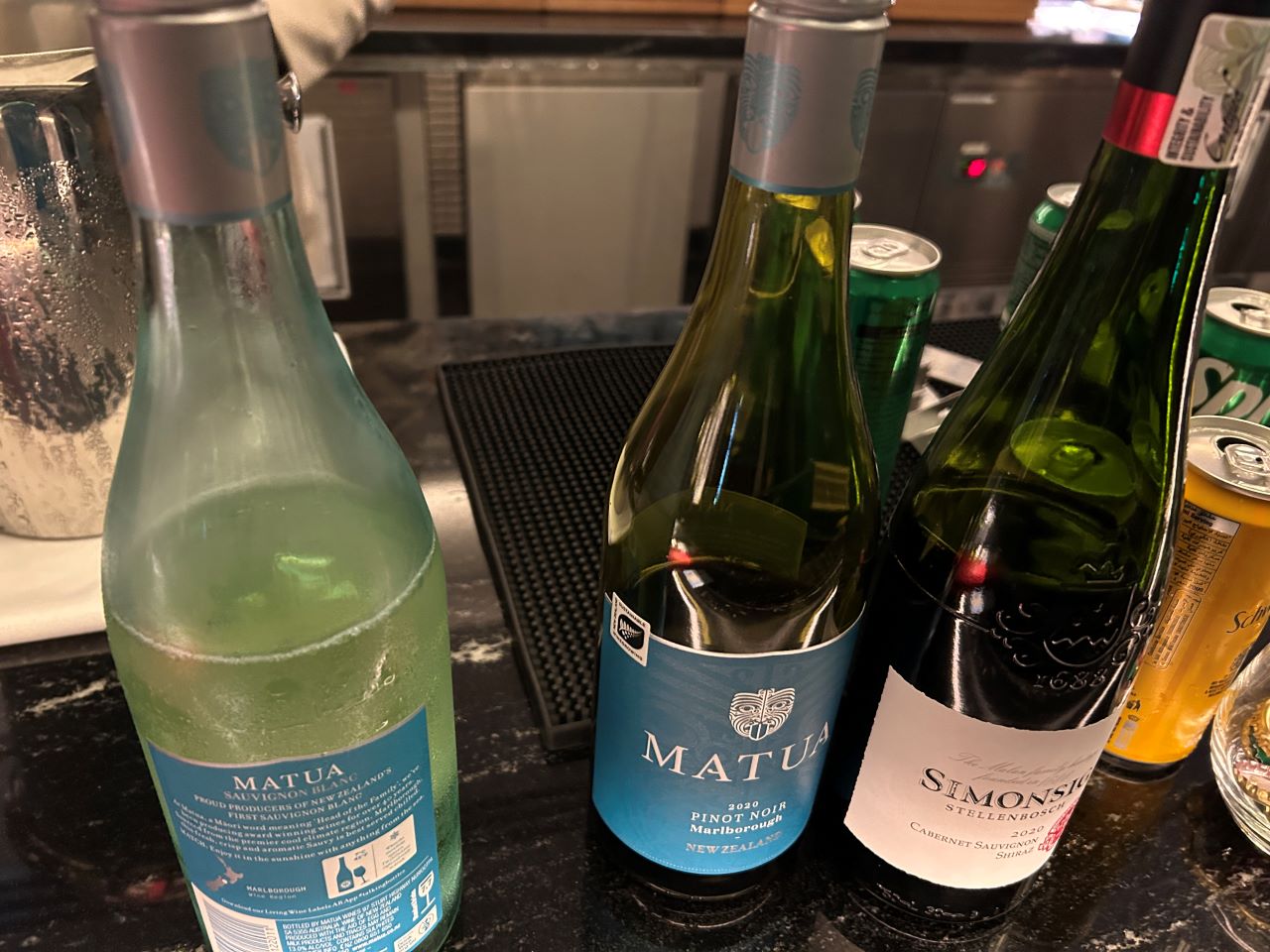 There were two white and two red wines to choose from including some decent Simonsig wine from South Africa. A good range of spirits and beer was available as well from the staffed bar.
The food was pretty comprehensive with enough for a light dinner. This included salads, sandwiches. hot snacks, fruit and desserts as well as fruit juices and coffee machines.
I popped in for a look at breakfast the next day and was surprised by the variety. If you didn't fancy the busier restaurant downstairs, there would be plenty to satisfy most people in the lounge.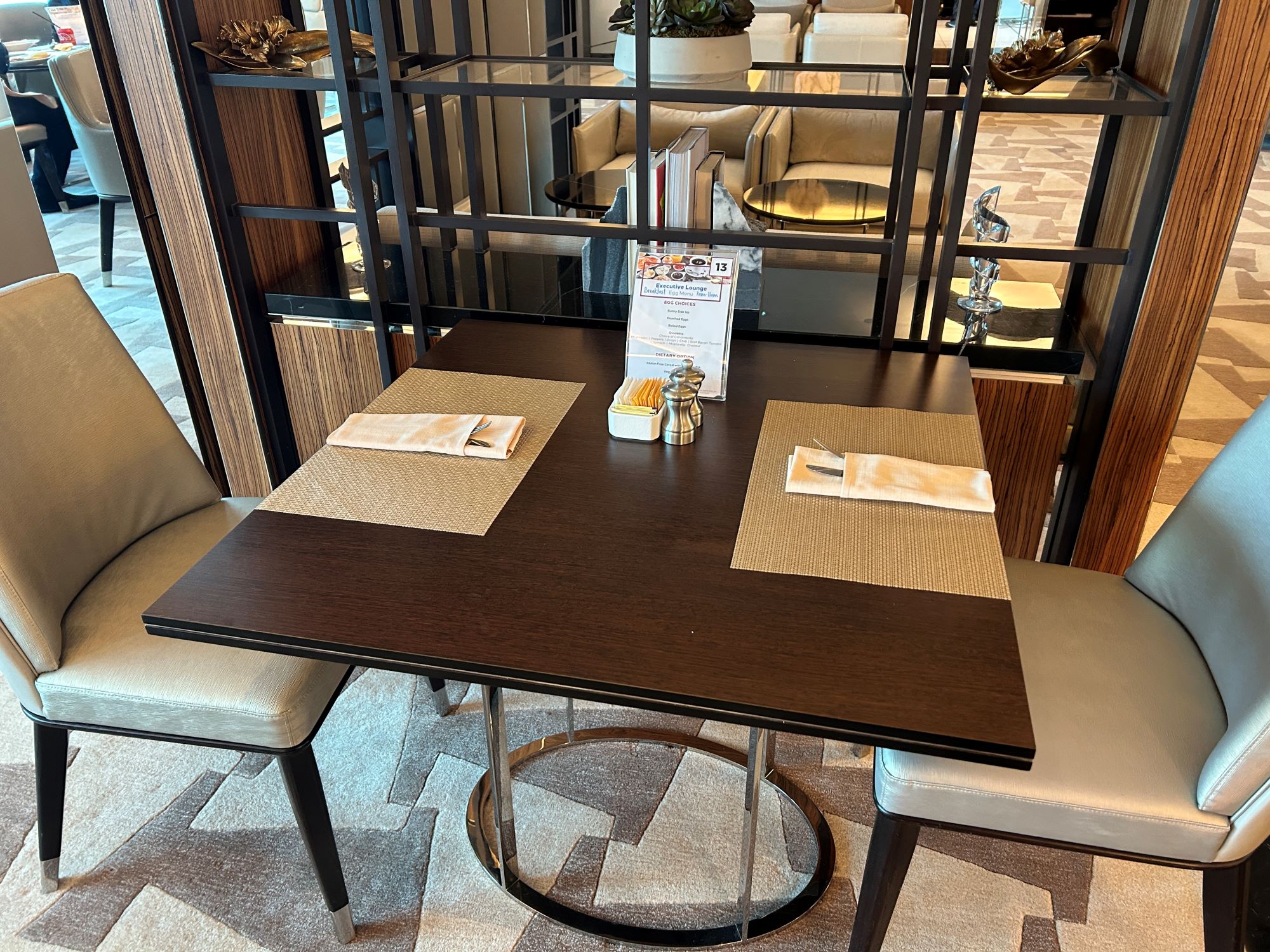 The buffet had pretty much everything you would expect for a comprehensive breakfast including a great bread and pastry selection, cereal, yoghurts, fruit, cooked breakfast, cheese and local dips etc. It was nicely arranged, and I was particularly impressed to see truffle butter.
There was also a range of eggs that you could order from your table.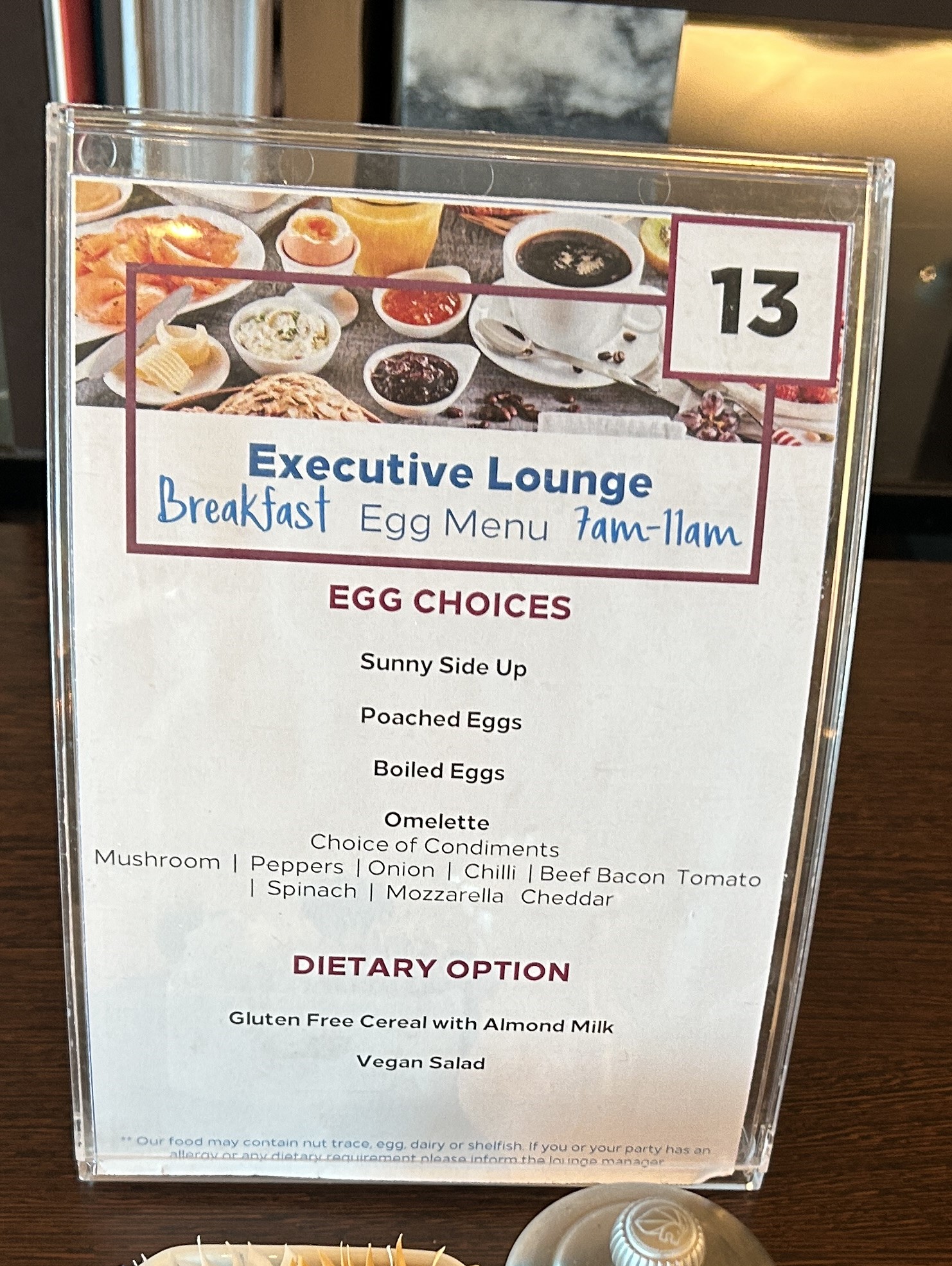 Food and drink
One thing you won't be short of is restaurants or bars here with ten different options.
There is Zing Beach Bar which offers cocktails and a wide selection of light bites at the pool and beach. SocialBee has an unusual concept which features a menu designed around locally-sourced honey.
Australian Jones the Grocer, located on the beach and already a favourite among residents, is the perfect breakfast spot if you don't have breakfast included and serves artisan food??
Factory by McGettigan's is an Irish-themed bar with sharing plates, and an ever-changing lineup of live entertainment.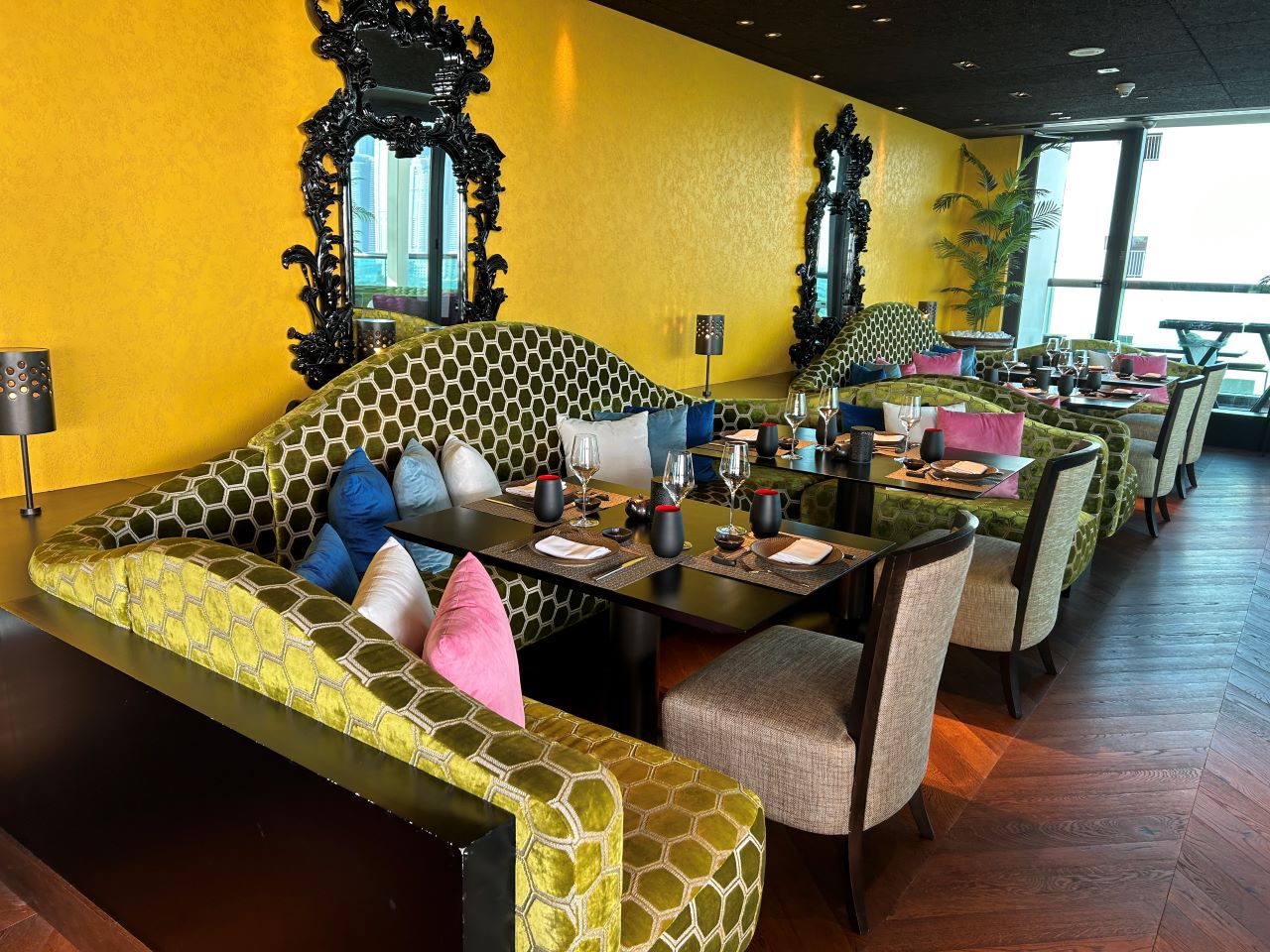 If you have time, I'd definitely recommend a drink or something to eat at the Barfly by Buddha Bar located on the 13th floor of the property. It offers great sunset views of the sea, Bluewaters Island, the Dubai Marina skyline and the Palm Jumeirah. The restaurant, bar and lounge features DJs too.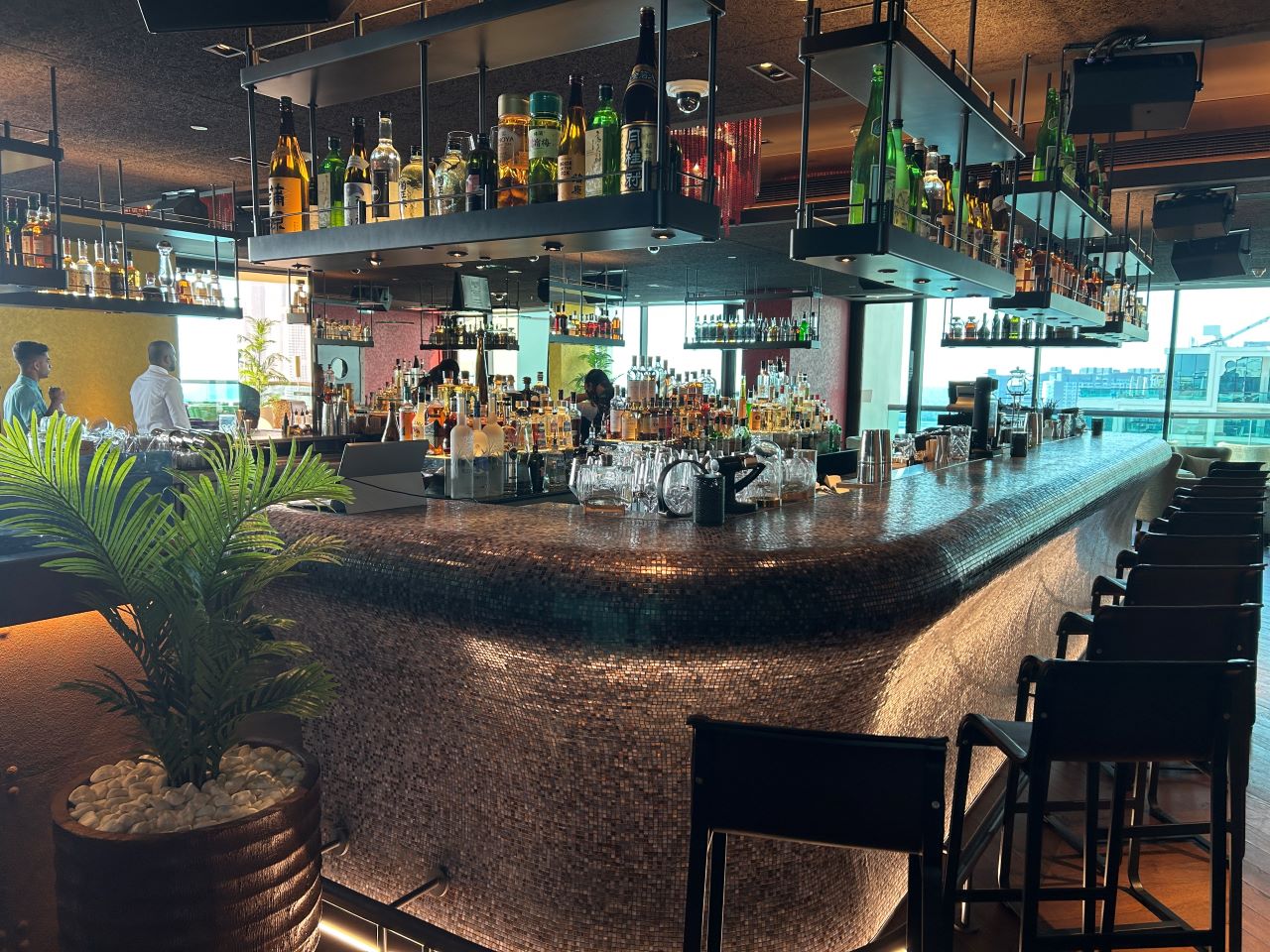 CLAW BBQ is full-on America with grills, seafood, shakes and retro arcade games and even has a bucking bronco.
Trader Vics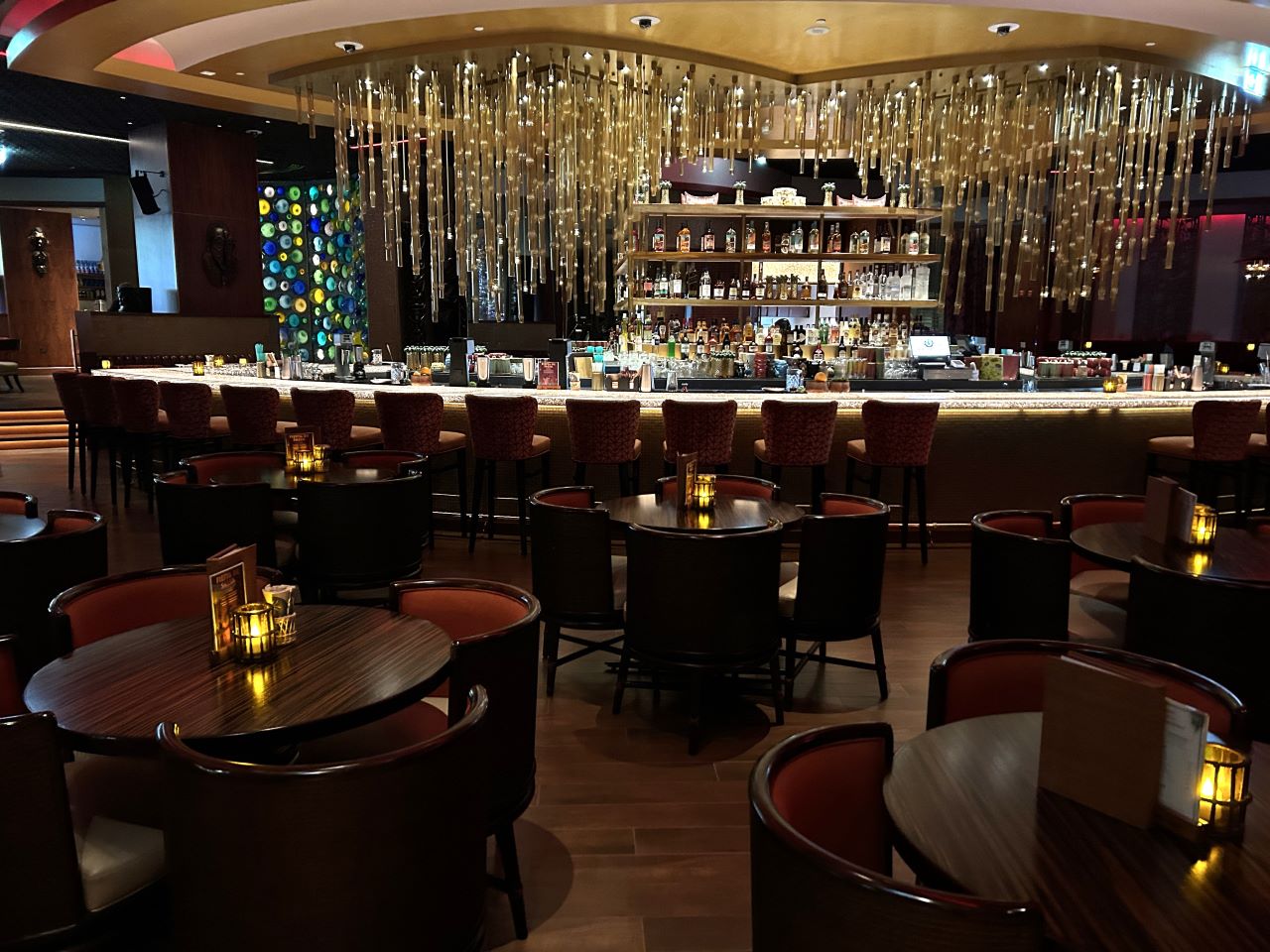 I do love a good Trader Vics as I love anything Tiki themed. There is a large patio outside, which I'd advise making a reservation for well in advance, as it was full the night I was there. However, they do have entertainment so if you prefer it to be a bit quieter you may find it better inside.
I did enjoy a couple of cocktails including the legendary Pain Killer, which can be quite lethal. I'm never sure if the name is after the effect it has or what you need after drinking too many of them!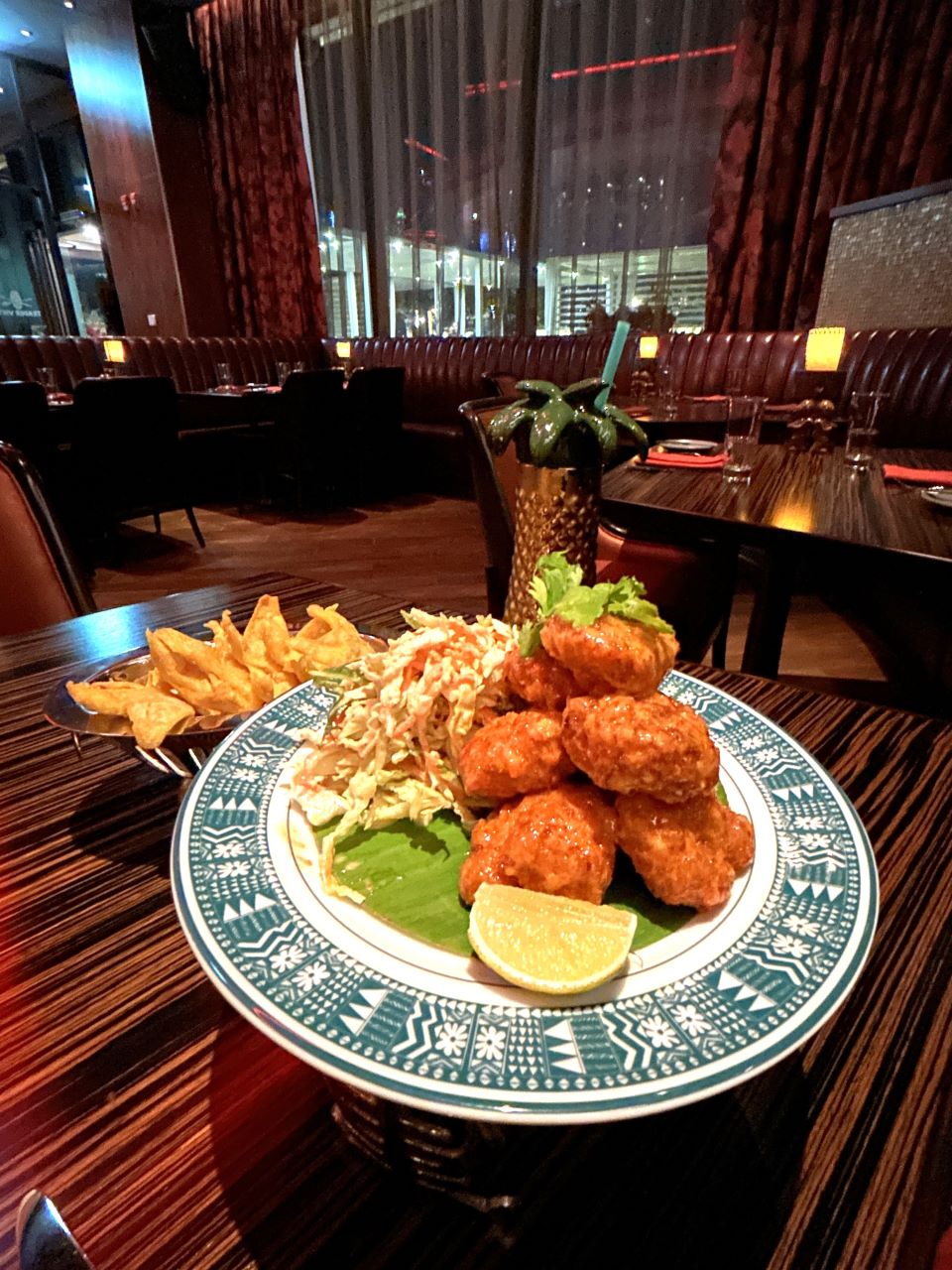 The food and extensive cocktail list are Polynesian-themed, which has a strong Asian influence. The portions are American sized, so even two starters was a lot for one person. My favourites include the Crab Rangoon (which are wontons filled with spiced crab and cream cheese), Crab Tostadas and the Maui Waui Shrimp (coconut prawns)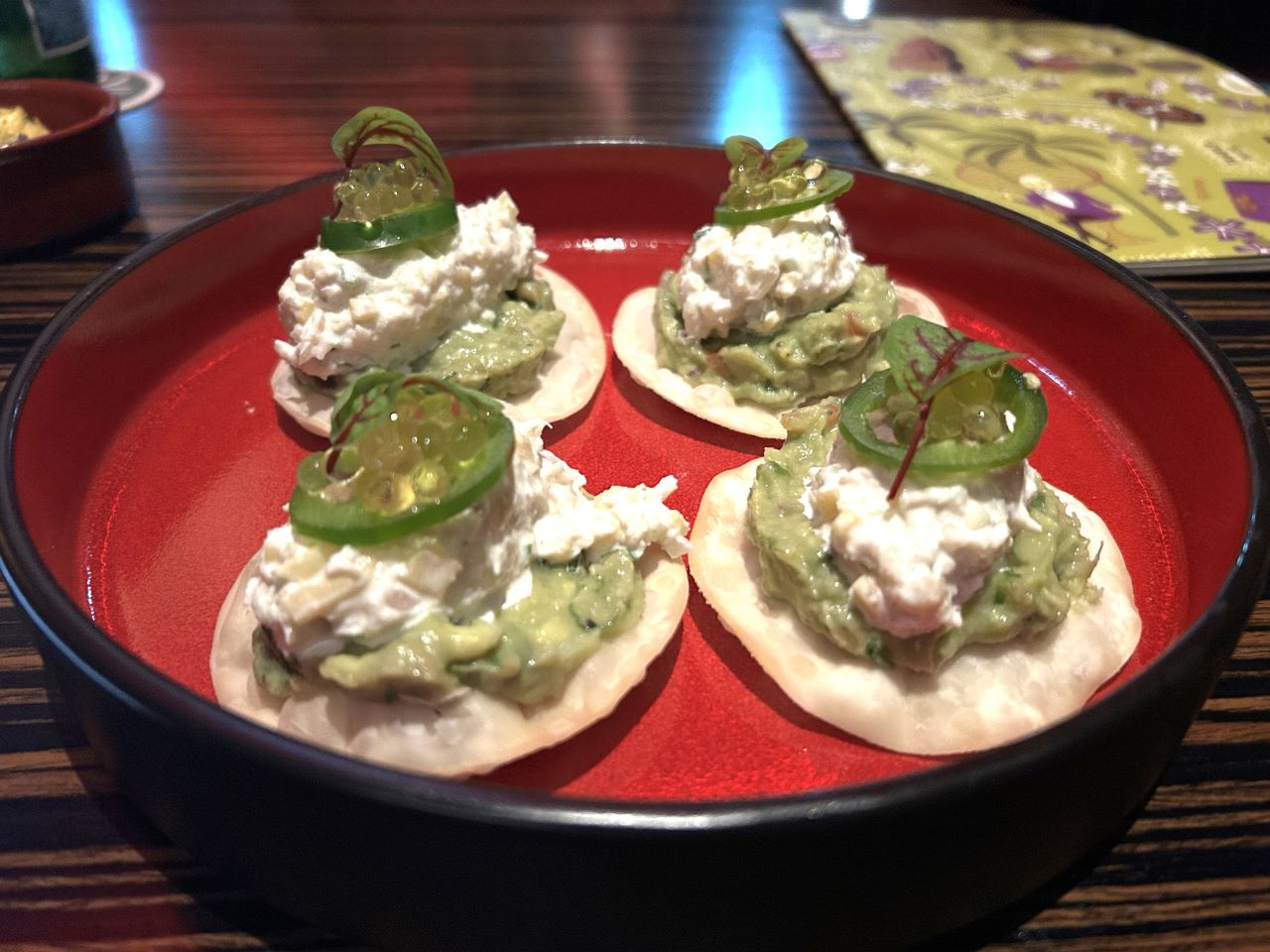 Breakfast at Hilton Dubai Palm Jumeirah
Mowsem is the hotel's all-day dining destination and where the buffet breakfast is served. There was no wait to get in, and there were still plenty of tables available at around 8am. However, it definitely felt much busier than the lounge. Tea or coffee is brought to your table.
The selection here is absolutely vast with everything you could possibly want:
waffles with a chocolate sauce machine
meats and smoked salmon
6 different types of yoghurt
pastries and bread
salad bar
Arabic dips and bread
Five different juices
Fried rice and noodles
Shakshouka, beef sujuk and foul medames
Paratha and Indian dishes
Cheese and butter bar
Cereal bar with dried fruit and nuts
Traditional cooked items such as hash browns, baked beans and sausages
Hilton Dubai Palm Jumeirah Pool and beach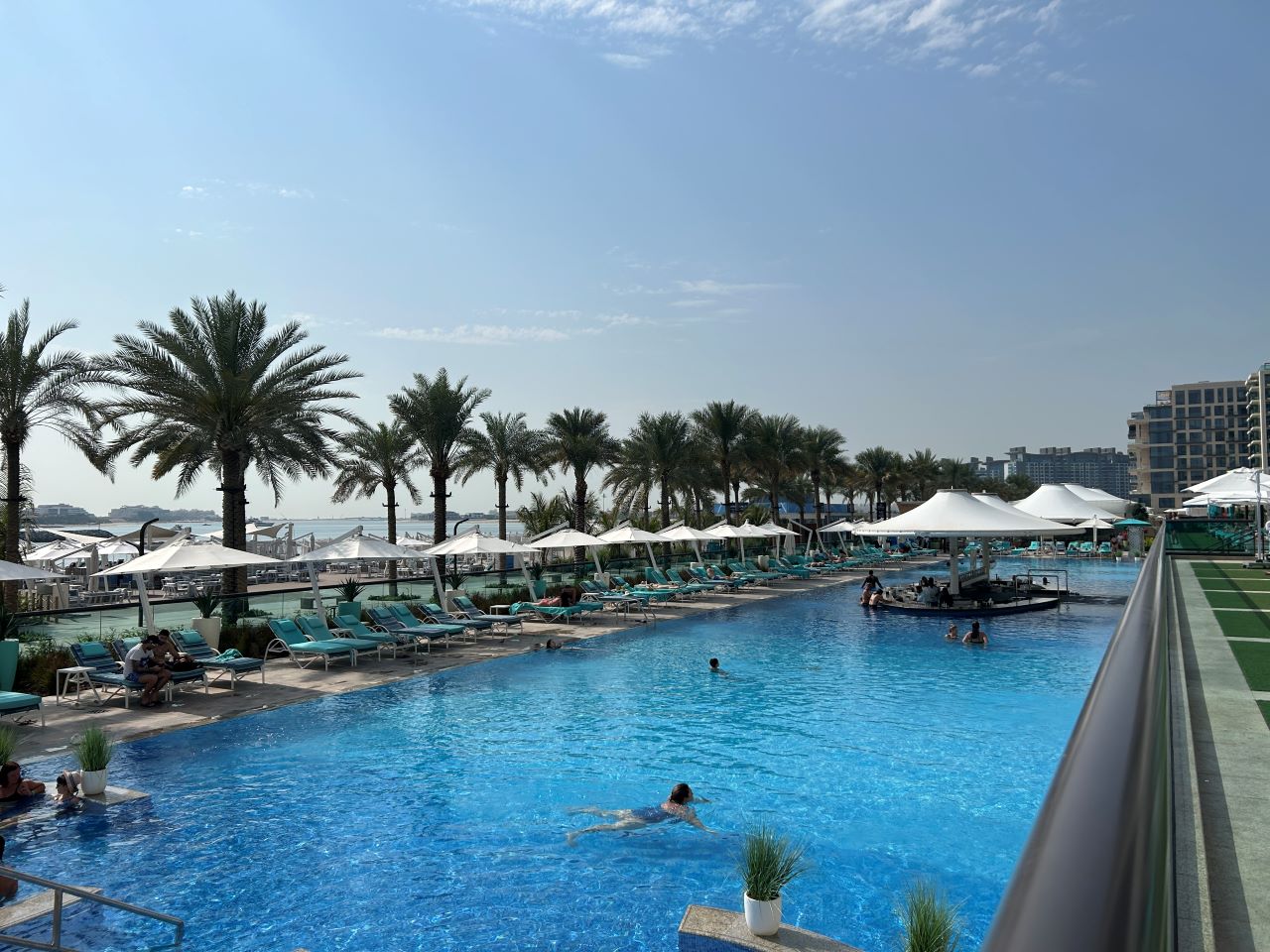 There is one main pool which is one of the longest in Dubai and temperature controlled. There is also a shaded kids' pool. When I visited, there were a reasonable amount of loungers free by the pool, but there is a huge number of loungers on the beach, so you will never be short of somewhere to sit.
The beach area is very large, with a swimming section cordoned off. The fine white sand slopes gently into the sea, which is warm enough to swim all year round, although it does tend to be at its coolest around January and February.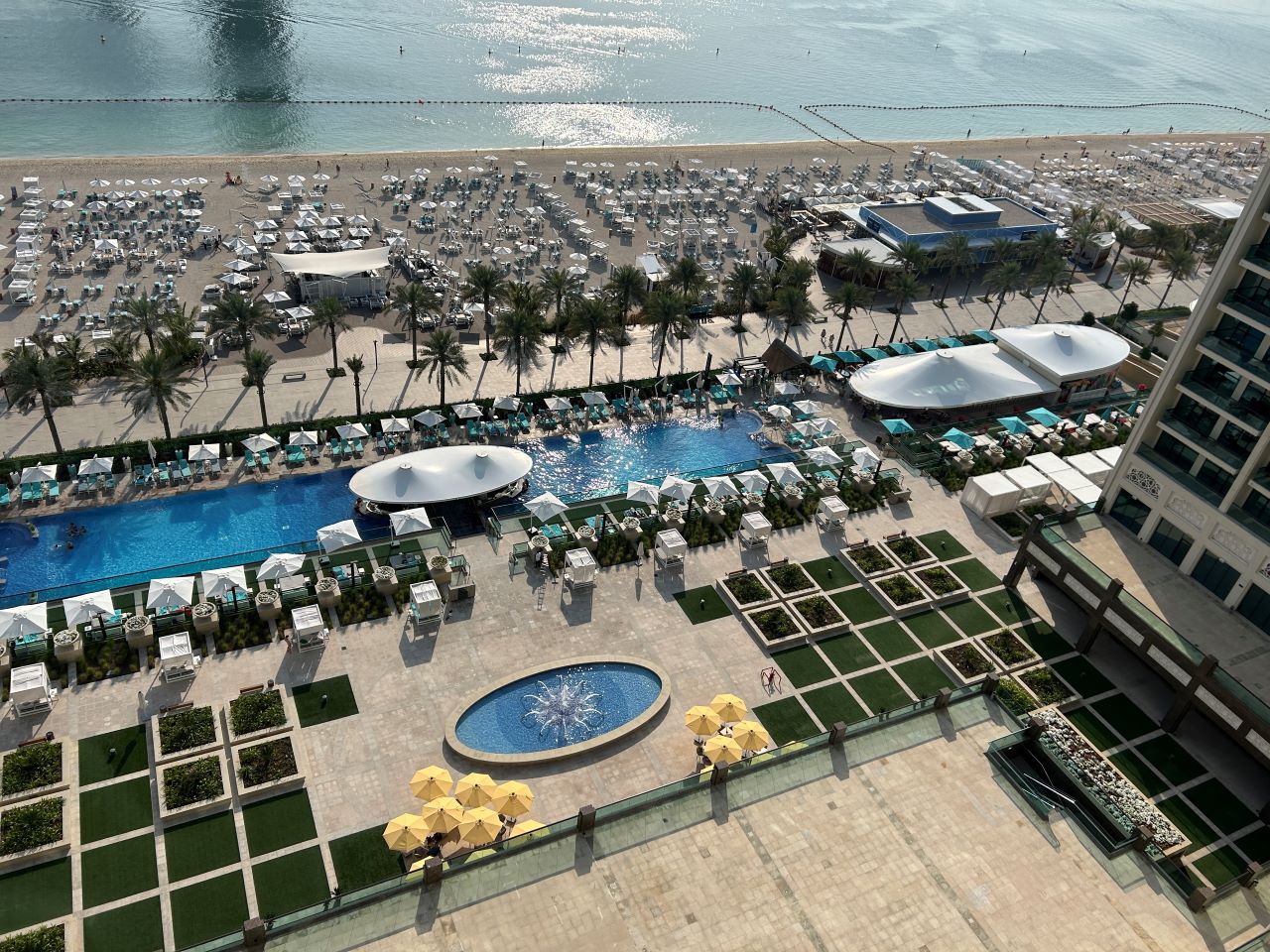 In the centre of the pool is a swim-up bar which was fun. You do get given towel cards here when you check-in, which is one of my pet hates in a 5* hotel (do people really steal them?), but at least they would give you two towels per card, unlike somewhere you are limited to one. The pool was a lovely temperature at 29c.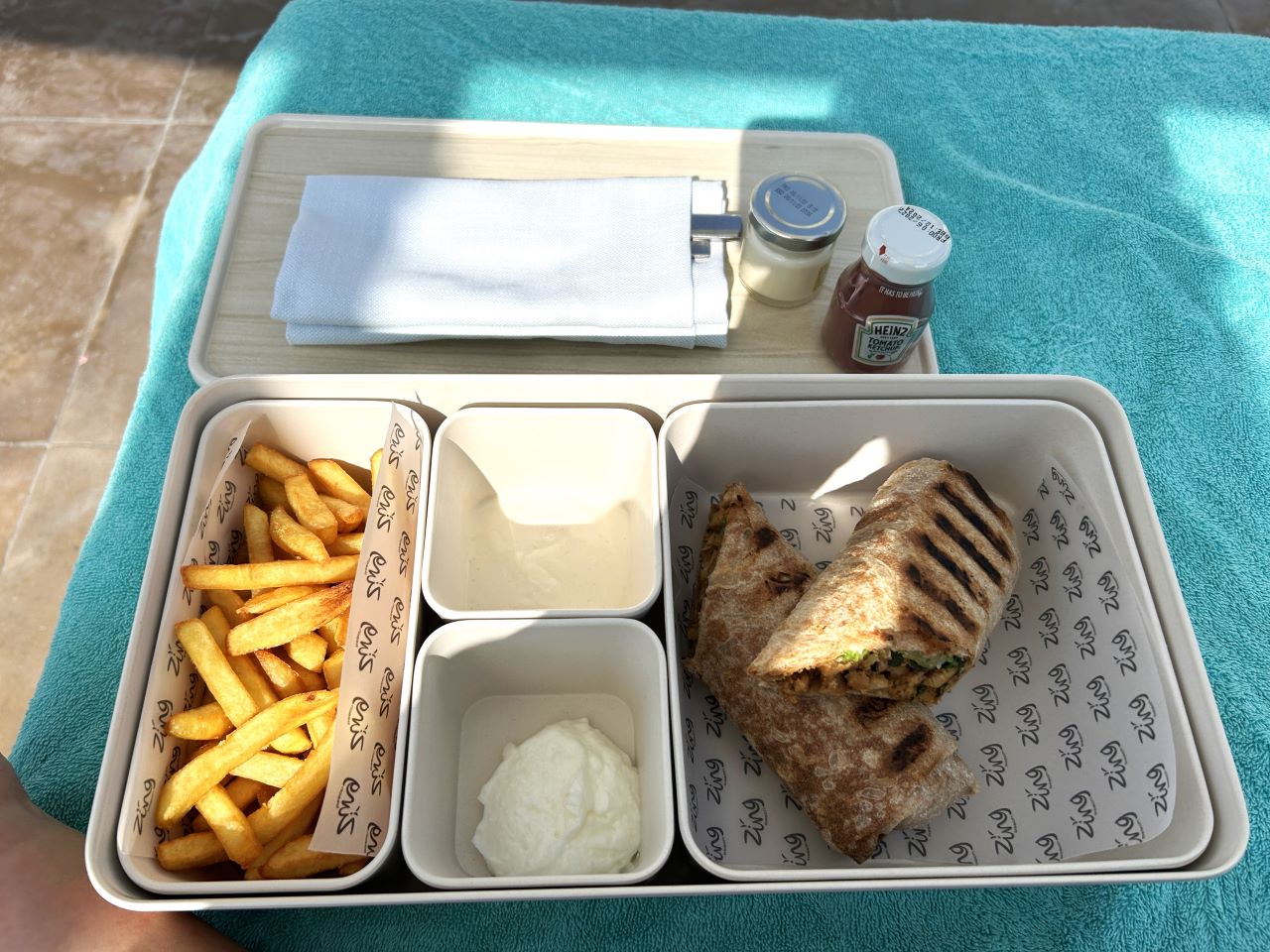 Service by the pool was done by app and was fast and friendly. I had a chicken shwarma wrap which was tasty and a very generous portion.
Hilton Dubai Palm Jumeirah Facilities
As well as a state-of-the-art fitness centre, there is the eforea Spa with eight treatment rooms, a dedicated spa suite and a Moroccan Hammam for individuals and groups. There is also a steam and sauna area.
For young guests, the Pirates Kids Club has an indoor and outdoor area, and a dedicated kid's pool.
Booking
Prices range from £138 in the low season to around £300-450 in high season. Prices on Hilton Honors points cost from 40,000 points per night.
You can check prices and availability here.
Conclusion
The Hilton Palm Jumeirah is definitely a step above the normal 4* Hilton, particularly the rooms. The Executive lounge was a great perk if you are Diamond and also worth considering paying a bit extra for if you enjoy a few drinks before heading out in the evening. The location means that you can walk to a few places, which is unusual for Dubai, and you are also not far from the main attractions in Dubai and the malls, unlike some parts of the Palm.
If you have a little more budget to play with or would rather a slightly more excluded hotel, you may want to consider the Waldorf Astoria the Palm.