As the government mulls more countries that may be removed from the travel corridor list, there are a few places that you can still fly to and get a few tier points with little risk of a sudden quarantine.
If you want to a quick city break somewhere not too expensive for tier points, Belfast could be an option. Flights start around £186 and would get you 80 tier points return in Club Europe. You could also make it the start of a longer break touring Northern Ireland. Jersey Girl will be visiting soon, so we will pass on any places not to miss.
Mrs B is a native N Irish lady who wrote this a while ago, but hopefully, it will give you a flavour of what it is like.
The city of Belfast has been well known for a long time although in previous years not necessarily in a good way. Nowadays Belfast is thriving and is an excellent place to enjoy a short break.
Getting there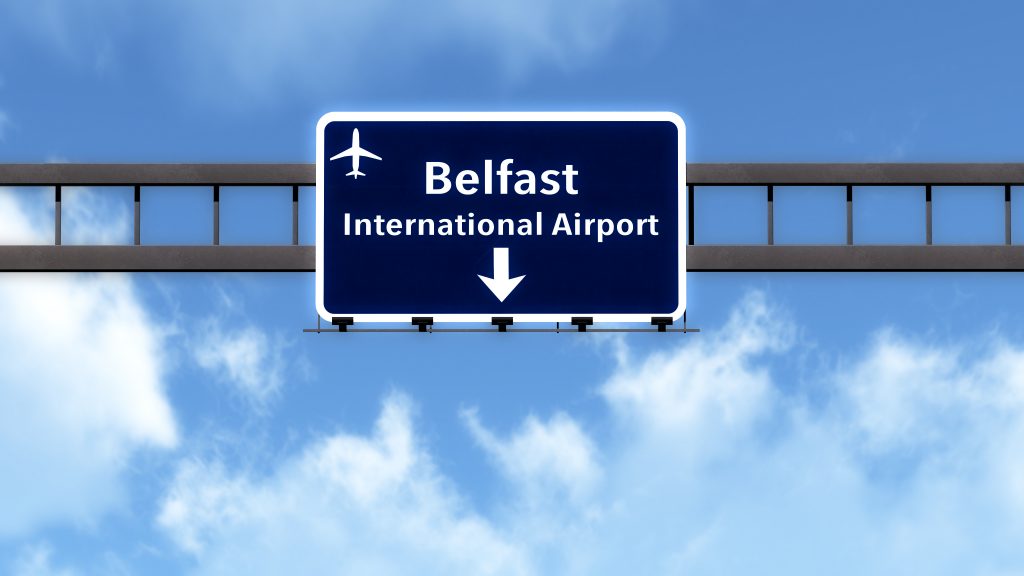 We flew from Heathrow with British Airways. Both British Airways and Aer Lingus operate several flights each day from Heathrow to George Best Belfast City Airport so Avios availability is usually very good. The City airport as it is normally referred to is, as you might expect, right in the city being only 3 miles from Belfast City Hall.
(The other 'Belfast' airport, Belfast Aldergrove, is near Antrim but in fact almost 20 miles from the centre of Belfast. Aldergrove is mainly served by EasyJet).
The City airport is very small and although 'airside' has recently undergone a much-needed renovation it is somewhat 'compact' with not a lot to do. My tip would be that unless you are going to a lounge (BA or Aspire are the only ones available) I wouldn't bother to arrive too early! Check-in opens 2 hours before departure, so any lounge experience may be somewhat shorter than at other airports.
Taxis are plentiful and relatively cheap from outside the terminal (between £6 and £10 depending on which area of Belfast you are visiting. There is also a regular bus service in to the city centre.
Where to stay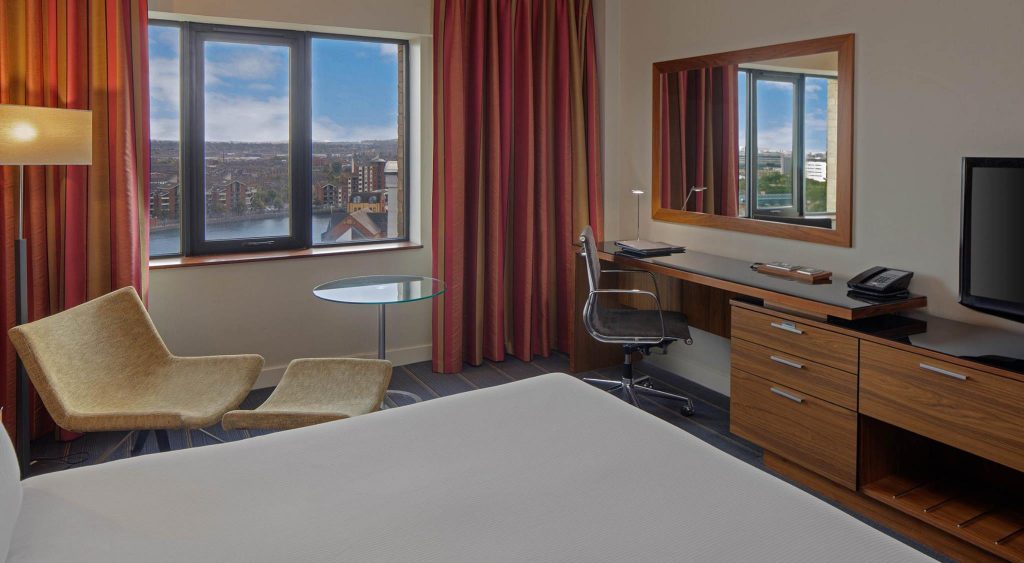 We would normally stay in the Hilton Waterfront which is situated in the regenerated Titanic Quarter of Belfast. Its location means that the Titanic Experience (voted World's Best Tourist Attraction in 2016) is a gentle 10-minute stroll away. This is a 'must do' when visiting Belfast. I would allow 3 hours to see everything and highly recommend you purchase the self-guided audio tour to make the very best of your experience.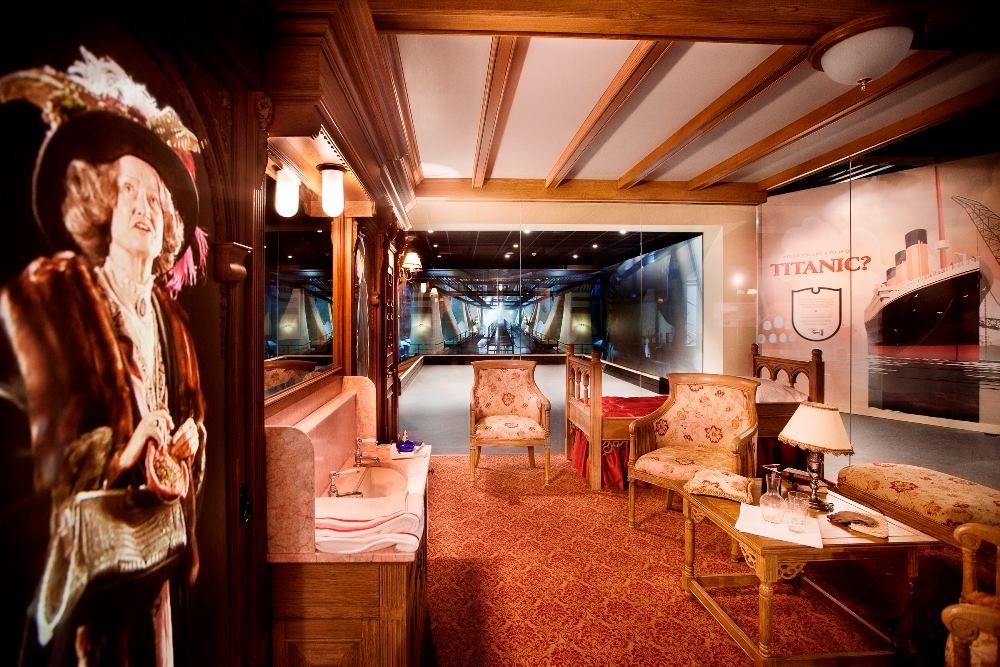 On our most recent trip Hilton Waterfront was full so we opted for a newly opened Hampton by Hilton. I wasn't expecting much but I was very pleasantly surprised. It's location is perfect for visiting the heart of Belfast. The Crown Bar and Robinson's (see below) are just across the street! Belfast City Hall is no more than a 5 minute gentle walk away and is adjacent to the main shopping area of the town.
This hotel was beautifully fresh and modern having only opened in June 2018. The staff were just the right mix of friendly but professional and a credit to the hotel. A buffet breakfast is included in the room cost and was excellent in both quality and quantity of food. Coffee was from a bean to coffee machine and several varieties of tea were on offer. I'd personally recommend the Irish Breakfast Tea – like English Breakfast but stronger.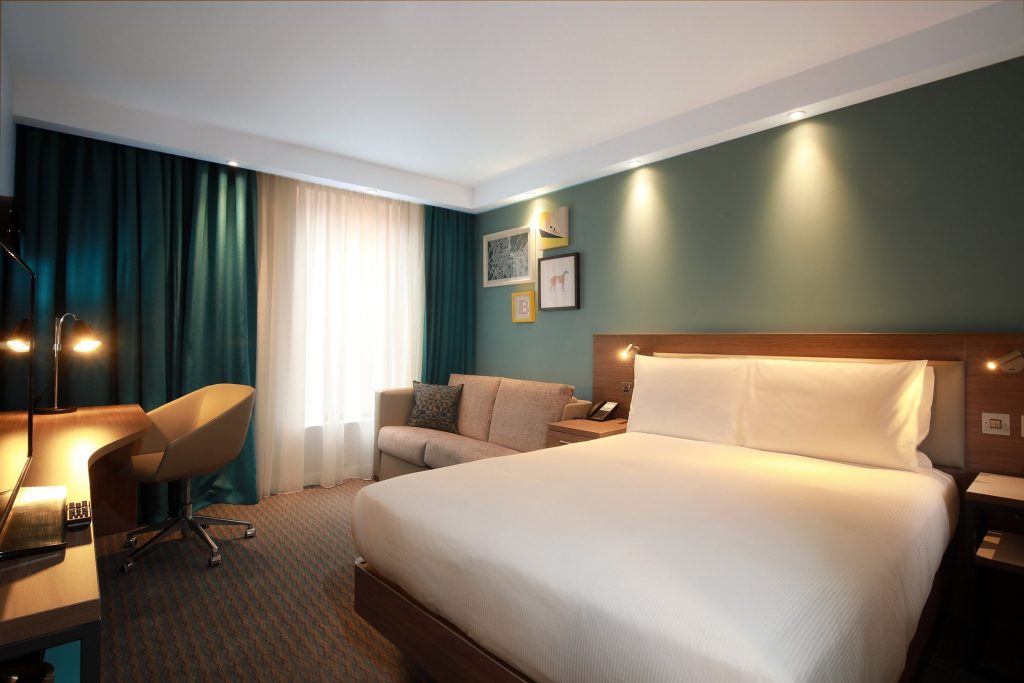 The hotel has, in my opinion, a much deserved TripAdvisor rating of 5 and will definitely be my first choice on my next visit.
Restaurants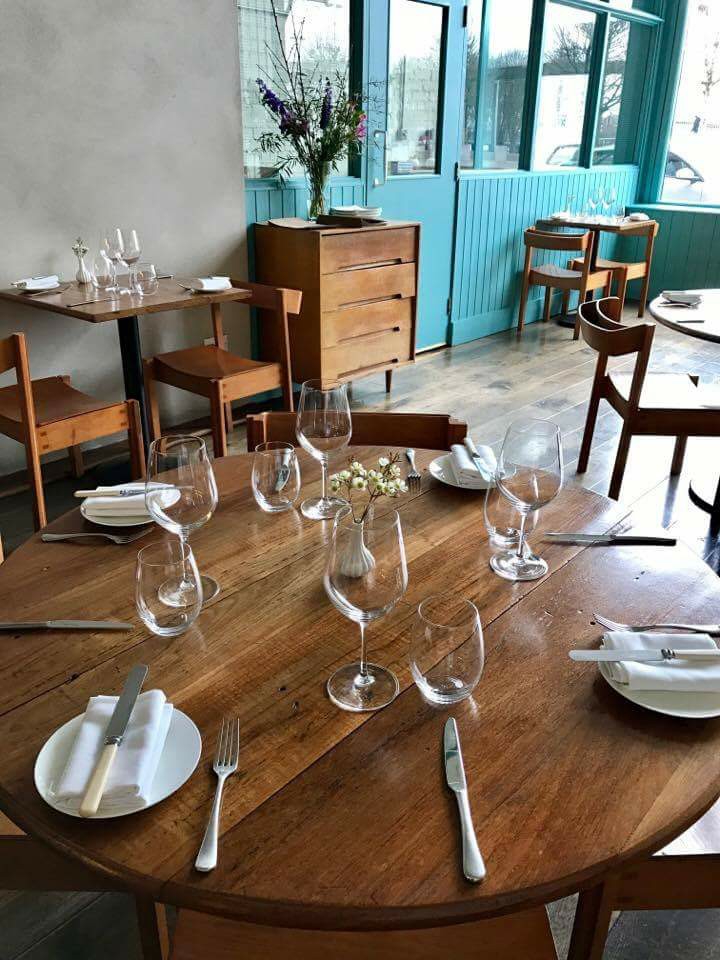 The Ox restaurant which has been awarded a Michelin star for the last 4 years is literally just around the corner from the Hilton Waterfront. It is considered to be one of the best fine dining restaurants in Ireland. The food is superb although relatively expensive. I would highly recommend the Tasting Menu but suggest you go there hungry! After dinner you need only walk next door to The Ox Cave for an after-dinner drink or two. There is a wonderful selection of gin cocktails and they make a great Espresso Martini – keep in mind though that a standard single measure of spirits in Northern Ireland is 35mls compared to 25mls in the rest of the UK!
James Street South is known as another excellent Belfast restaurant. Until my most recent visit I would have wholeheartedly agreed with this. The restaurant reopened in September after refurbishment and I was very disappointed with my visit a few weeks after. I had booked well in advance a table for 8 people at 20:30. We arrived on time but were told that our table wasn't quite ready and were invited to have a drink at the bar while we waited and waited and waited….Our table eventually became available shortly after 21:30 at which stage we had only finally managed to get our first drink. The bar was woefully understaffed although they struggled valiantly to serve as fast as they could. The menu was much smaller than previously and the quality of the food not up to previous standards – a steak ordered 'blue' was presented medium rare / medium. As we were so hungry by that stage it wasn't sent back although at any other time I would have no hesitation in doing so. The previously fine-dining experience at James Street South, in my opinion, has now become just a standard eating experience retaining fine-dining charges.
Mourne Seafood Belfast is a must for any seafood lover visiting Belfast. It is most definitely not fine dining describing itself as having 'exposed brick décor and wooden tables in a bustling seafood restaurant and oyster bar with real ale'. It serves locally caught fresh seafood and has a fresh fish shop and cookery school associated with the restaurant. I really like the atmosphere in this restaurant which is no doubt due to the 'family' feel amongst the staff where the management state:
'We feel very strongly that the running of a restaurant is a team effort and as such the tips and gratuities you choose to leave are divided evenly between front of house staff and kitchen staff. The gratuities received are distributed fairly based on hours worked and also on an individual's contribution to the product served. This policy helps to reward those who contribute most to the high-quality experience we hope to offer. Any gratuities offered are always greatly appreciated but are in no way expected'.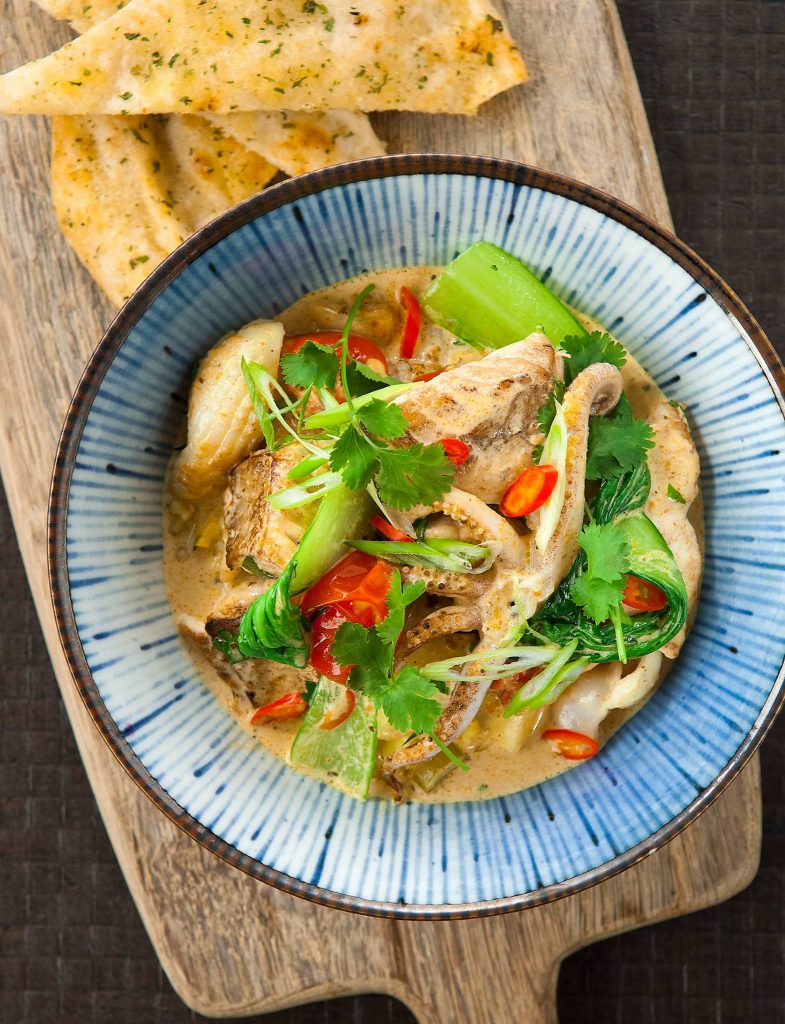 There is no shortage of places to eat in Belfast with numerous choices available for all tastes and budgets. I'd suggest you do a bit of research before your visit so that you can plan and book ahead if required.
Things to do
Since the end of 'The Troubles' in Northern Ireland, Belfast has morphed into a vibrant exciting place to have a short break and is unrecognisable from the city that I lived in for 22 years. There is just so much to see and do that it would be impossible to mention everything in this article.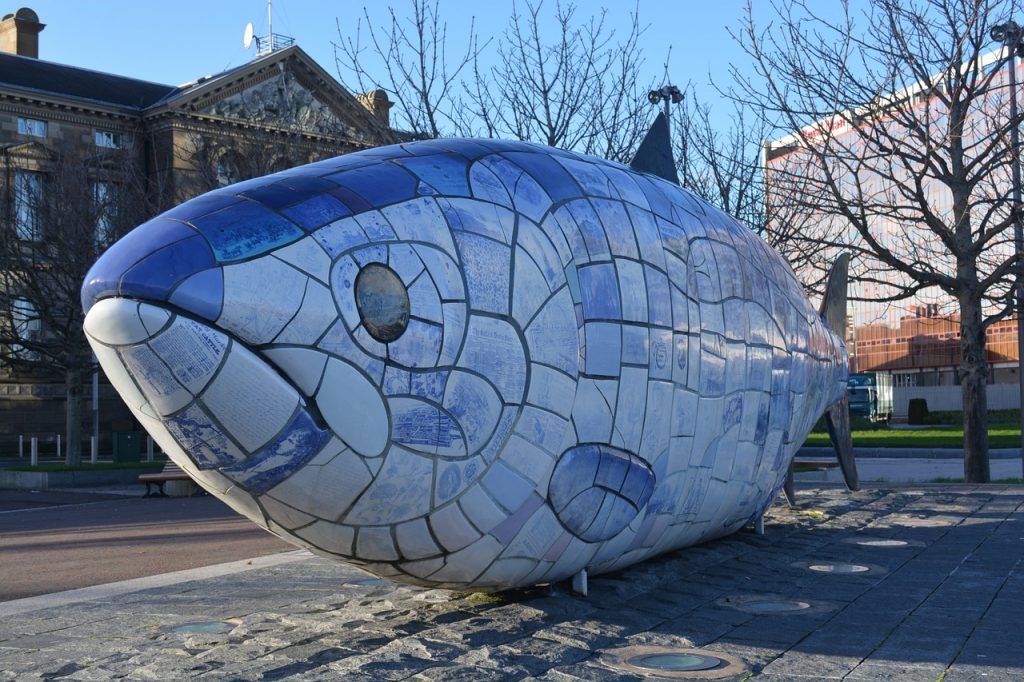 My particular favourites are:
The Titanic Experience – see above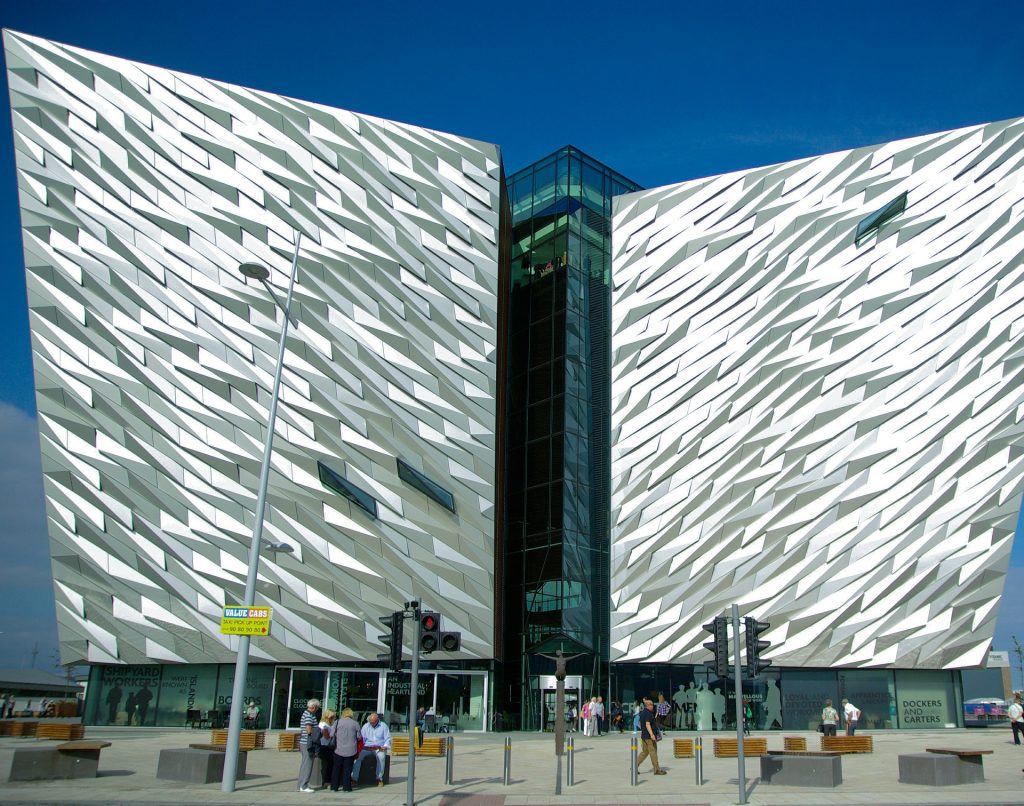 Crumlin Road Gaol – guided tour around the prison that opened in 1846 and was in use until March 1996. It's definitely a fascinating close up visit to things and places none of us would hope to experience in real life!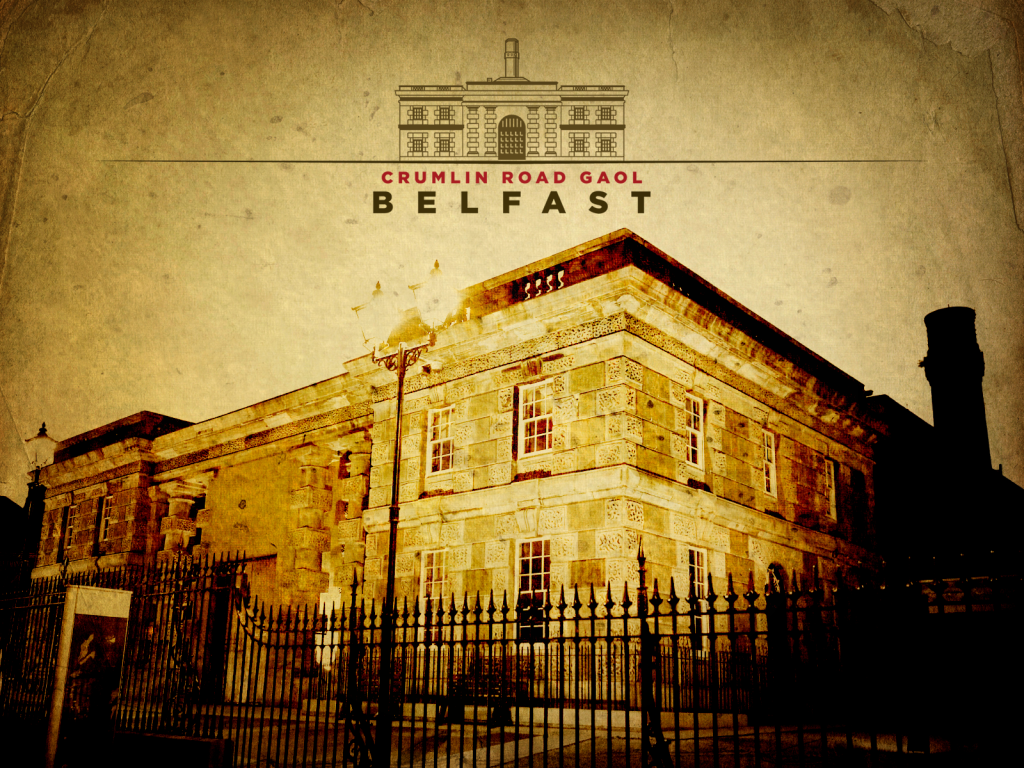 Belfast City Hall –free daily tours lasting about 90 minutes hosted by an experienced guide.