If you missed the first part of Jenna's guide to Australia, you can find it here. Jenna resides in Melbourne and so is our resident Aussie expert.
Most tourists who visit Australia tend to linger on the more easily accessible east coast – Aussies included. However, there is a myriad of wonderful discoveries waiting for you if you have the time and the energy to head further afield, throughout Southern and Western Australia.
Things to know before you go.
Not many airlines fly directly to Perth (the capital of Western Australia) or Adelaide (capital of South Australia) from the UK. Often, you may need to transit via Sydney or Melbourne, adding an extra stop to your already long flight. It is a good idea to spend a few days in these cities first (if that is your first stop), then continue on to South or Western Australia.
Both of these states are much more remote than the east coast. Hiring a car to get anywhere outside the city is a must, and it is a good idea to spend at least a week, though you could easily spend months exploring this amazing part of the world.
It takes a long time to get anywhere. Be prepared for a road trip, because Western Australia is the largest state in Australia (and that's saying something). Driving from Perth to Broome takes almost as long as driving from London to Sofia, in Bulgaria. And that's not even the whole state!
South Australia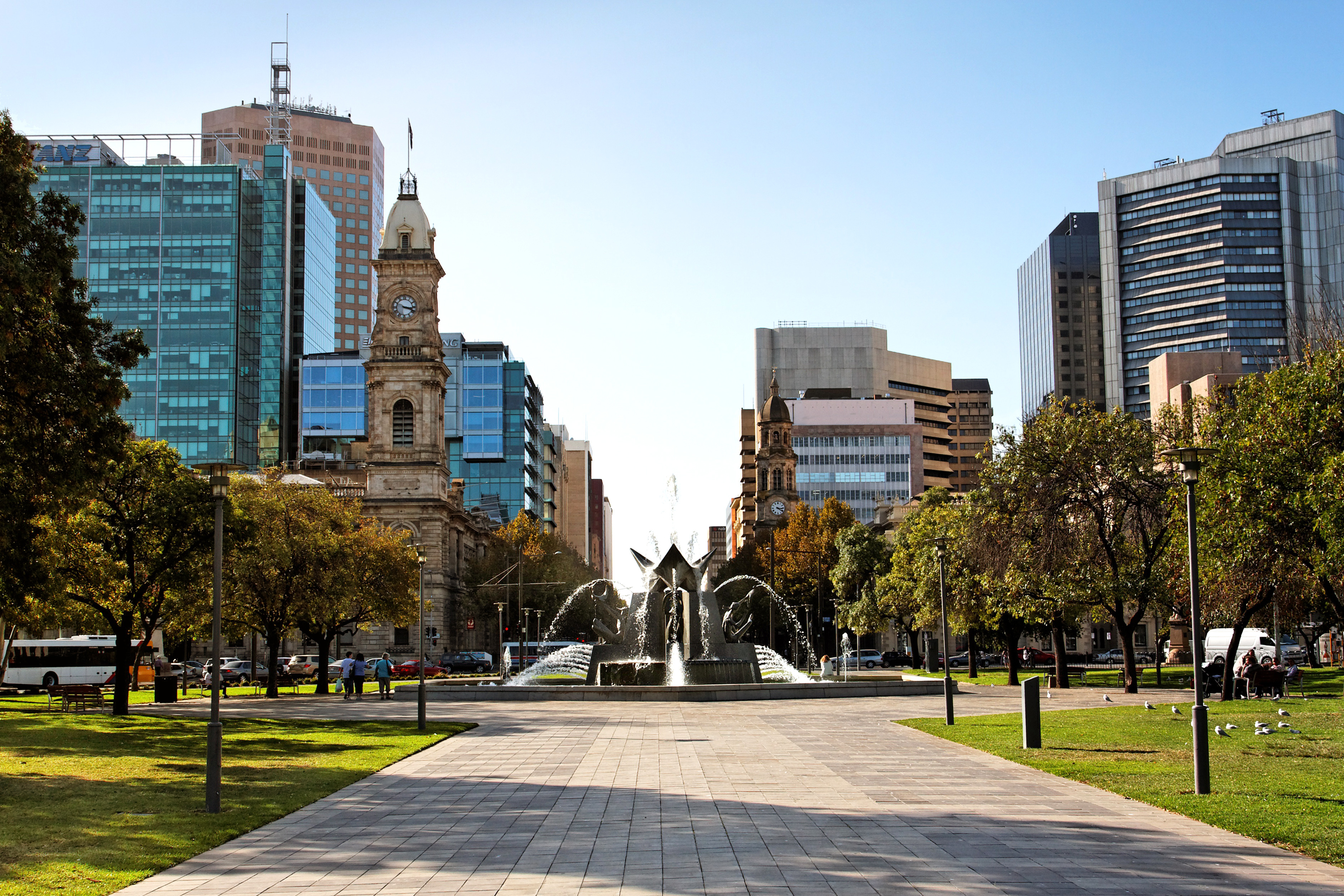 South Australia is, not surprisingly, located in the south of Australia, sandwiched between Victoria on the east coast, and Western Australia on the west coast. It is actually quite a large state, extending a fair way up into the middle of Australia, which means you get everything here – beautiful cities, amazing beaches, islands, wine country, alpine areas and desert.
Adelaide, the state capital (and widely known as 'Radelaide' by fellow Australians) has really changed over the last decade or so. Called the 'city of churches' for it's many…churches…(yes, Aussies are very creative), Adelaide has been actively trying to freshen up its image for years and attract a younger crowd. Now, full of students and known for its numerous festivals, events, comedy shows and nightlife, the town still retains plenty of charm, and an escape to the nearby hills and surrounding wine country is surprisingly close.
From Adelaide, visitors can explore the cities many churches; visit the famous 'Haigh's Chocolate Factory'; see Pandas at the Adelaide Zoo (the only place to see them in Australia) or take part in one of the many incredible festivals, including the Adelaide Fringe Festival and WOMAdelaide. Check out the hip, bay side suburb of Glenelg, which has cool boutique shopping and a giant Ferris wheel overlooking the ocean, as well as beachfront bars complete with deck chairs on the sand (what more could you need?).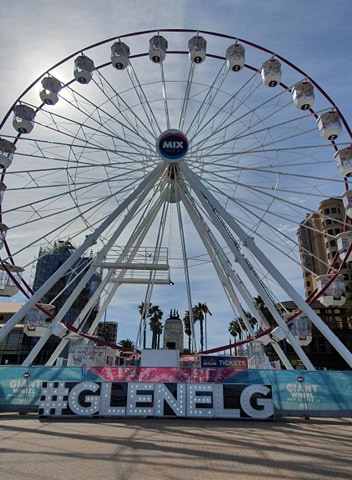 A quick drive outside the city takes you to the quaint, German-themed town of Hahndorf, where you can find schnitzels and sauerkraut a-plenty, as well as handcrafted cuckoo clocks, artisan chocolate. There are also plenty of amazing wineries, cellar doors and breweries to be found nearby. During Autumn, the beautiful main street turns red thanks to its elm trees.
Otherwise, head slightly further afield to the gorgeous Clare and Barossa valleys, some of the most famous wine regions in Australia, and both around an hours drive north of Adelaide. Michele recommends the gorgeous boutique hotel, The Louise which has a great restaurant too.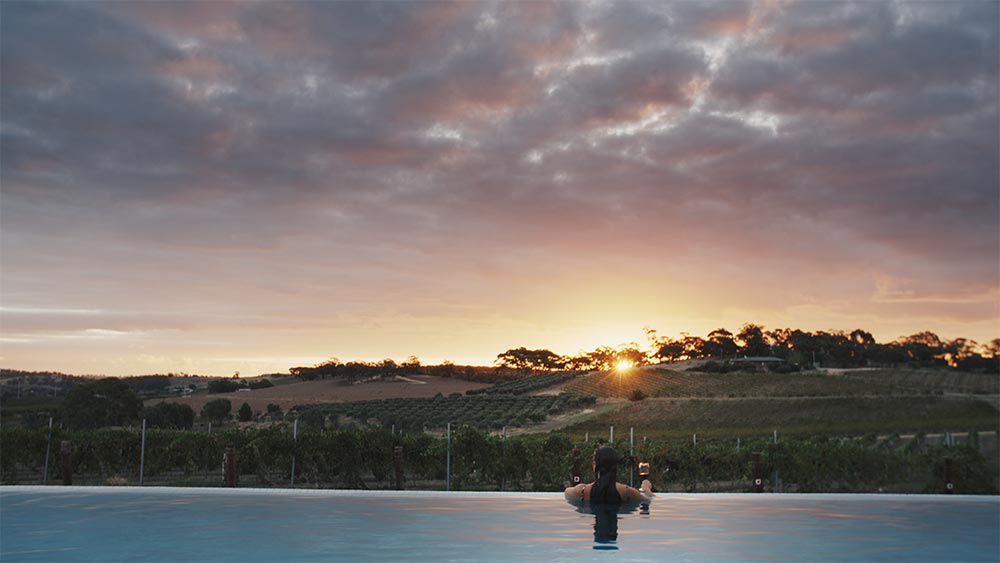 The beautiful Barossa Valley is another nod to the original German settlers, with quaint Lutheran churches dotted about amongst the vineyards, and is also home to the world's oldest and continuously producing Shiraz, Cabernet Sauvignon and Semillon (among others) vines. However, the region offers a wide variety of award-winning wines, as it is one of the few wine regions in Australia to feature both warm and cool climate conditions, right next to each other.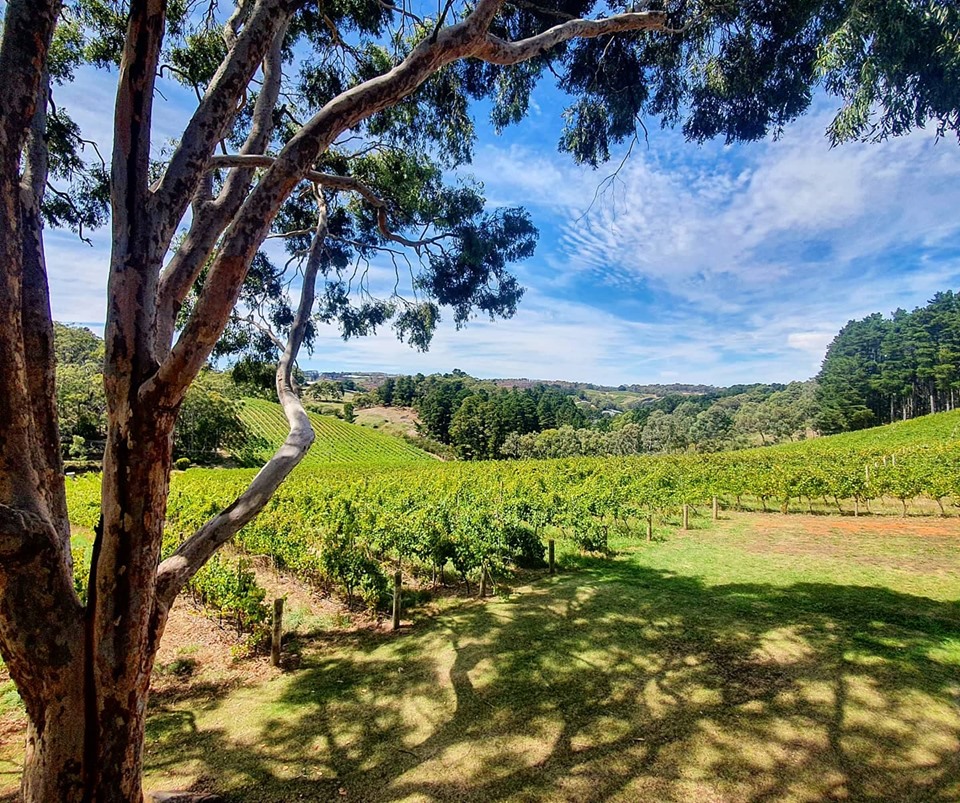 In contrast, the Clare Valley is one of the smallest wine regions in Australia. However, it is also one of the countries oldest, and its blends can be found at five-star restaurants around the world. It is particularly famous for its Riesling, and the area is surrounded by stunning natural landscapes, historical towns, galleries and trails.
If you're keen for a unique adventure in South Australia, head north of Adelaide (and we mean a fair bit north) and you will find the town of Coober Pedy. Well, you may find the welcome sign…if you drive, don't expect to see much when you arrive, as a large part of the town is underground. Known primarily as a mining town (opals, mainly), the town's desert location means the temperature is often scorching, hence the subterranean living arrangements. Spend a night or two here, try your luck at an opal mine and experience authentic cave living (not recommended for those suffering from claustrophobia).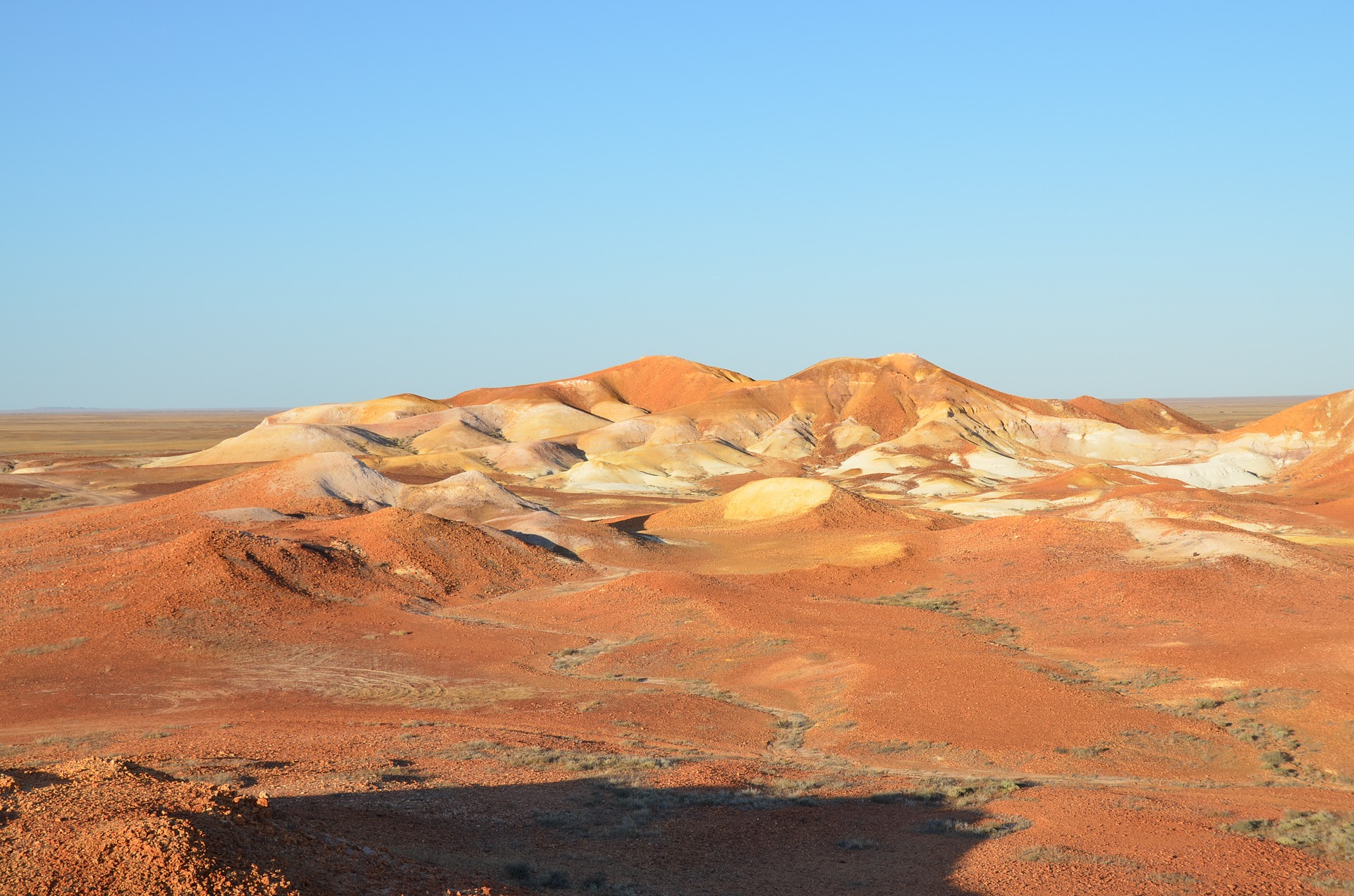 If you prefer coast instead of caves, mosey along either east towards Victoria or west towards Western Australia, where you will be rewarded with some of the most stunning coastline in the country. The best part – it's never crowded.
Visit the gorgeous Kangaroo Island for up-close encounters with wildlife and some truly unique local produce, or drive along the Eyre Peninsula to Port Lincoln to get up close and personal with sea lions and – if you're brave enough – Great White Sharks. One of the best places in the world to meet these toothy creatures up close, Port Lincoln is also set amongst several national parks and has some of the freshest seafood in the world (don't miss the Oyster Experience in Coffin Bay, where to stand in the ocean and eat them straight from the farm – it doesn't get fresher than that).
Western Australia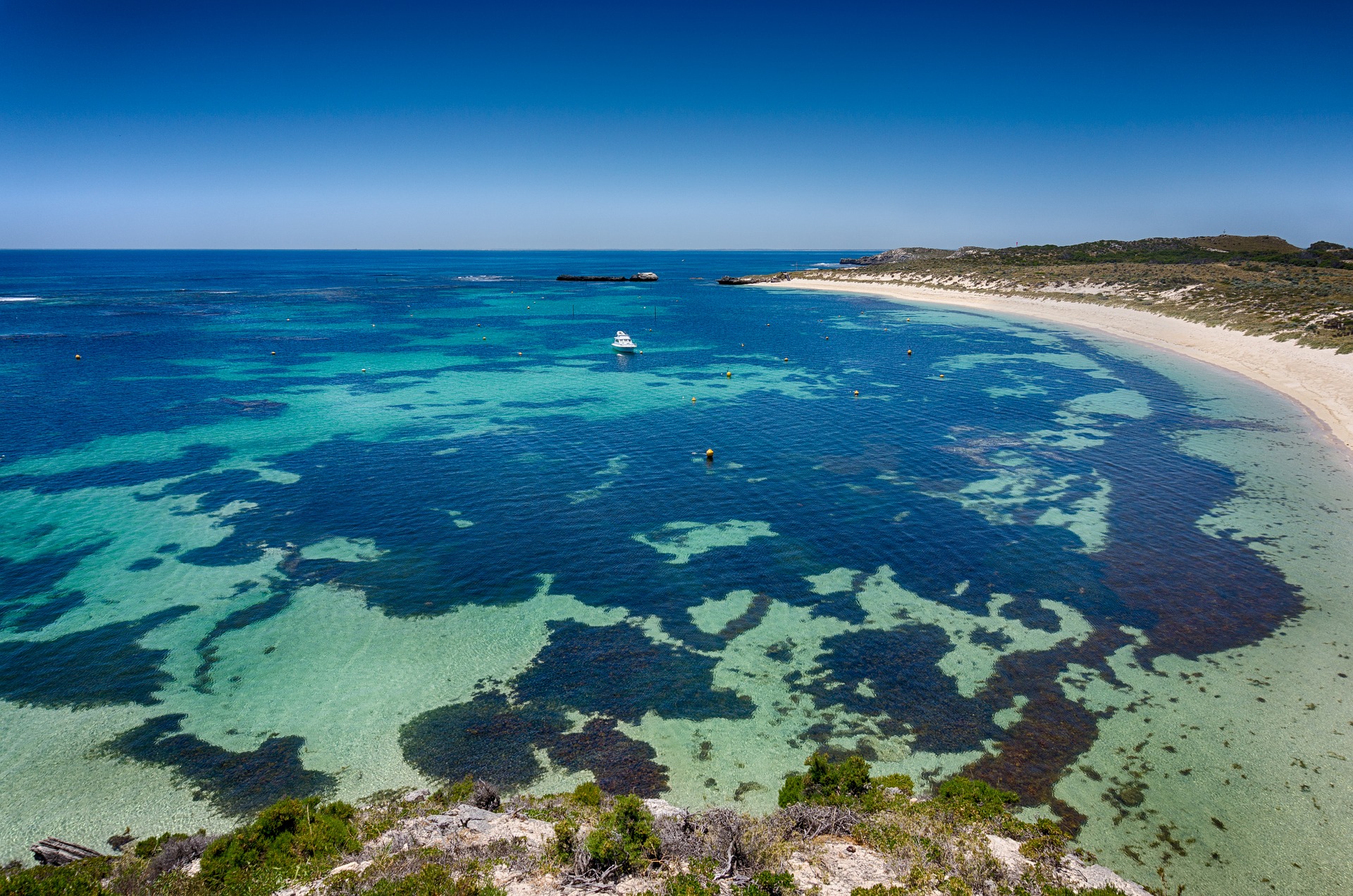 Western Australia is a true gem; open, deserted and hiding some of the most stunning coastlines in the world. Perth, the capital, is actually the most remote capital city in the world, which accounts for it's lack of visitors compared to Sydney and Melbourne.
That being said, tourism to Perth and WA has been ramping up over the last few years, as social media and the power of the 'gram has sparked interest in its stunning landscape from across the globe.
Perth isn't a large city, however, the presence of big money and mining magnates means it isn't lacking in style. The gorgeous casino area, right on the water, is great for a night out – stay at the five-star Ritz-Carlton for the best views and service.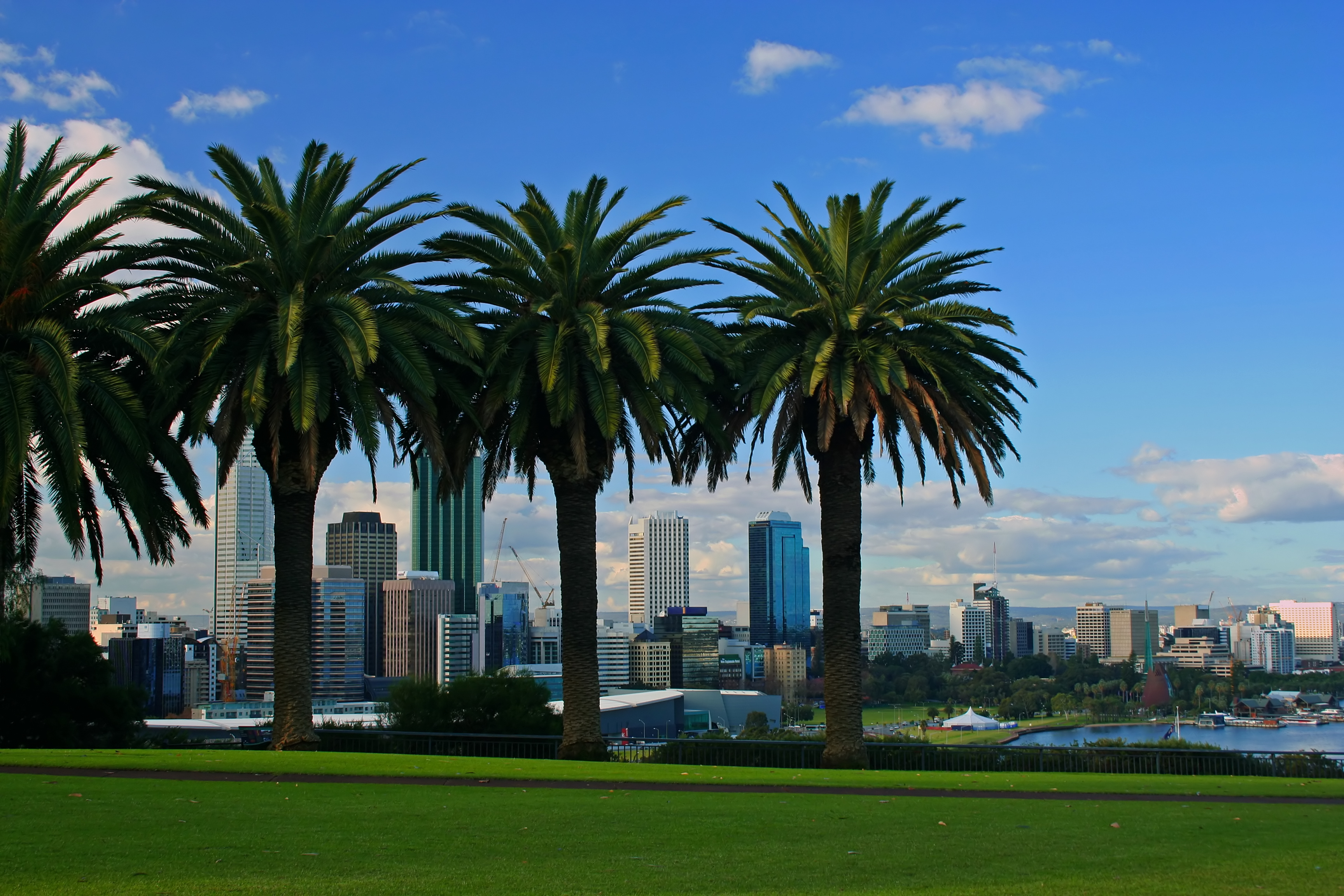 Perth has plenty of cool nightlife, tucked into alleyways and throughout the CBD. There are markets and festivals, and a short walk away is the gorgeous Botanic Gardens, perfect for a relaxed wander after a day of exploring. A food and wine cruise along the beautiful Swan River is a delicious and unique way to see the city.
No visit to Perth is complete without a trip to Rottnest Island, or 'Rotto' as the locals call it. Grab the ferry from Perth, hire a bike, and spend the day exploring this pure paradise (note – take water with you). Not only does this island feature some of the most beautiful beaches in the world, but it is also populated with the adorable (and rare) Quokka, famous for taking selfies with the likes of Chris Hemsworth and a range of other celebrities. Super friendly, absurdly cute and found pretty much everywhere on the island, these critters will have you squealing like children at their antics.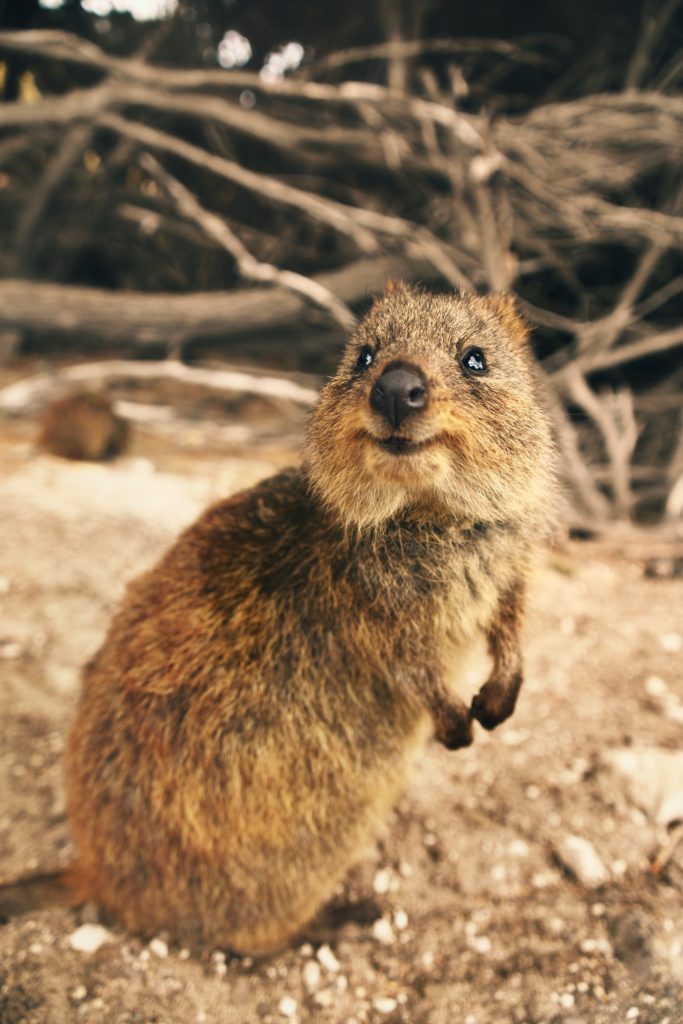 Grab a bite to eat in the main square, or enjoy a drink overlooking the water after a big day of swimming and cycling. You can even do some skydiving, kayaking or hiking. Options to stay the night book out months in advance, so make sure you get in early if you want to spend a few days here.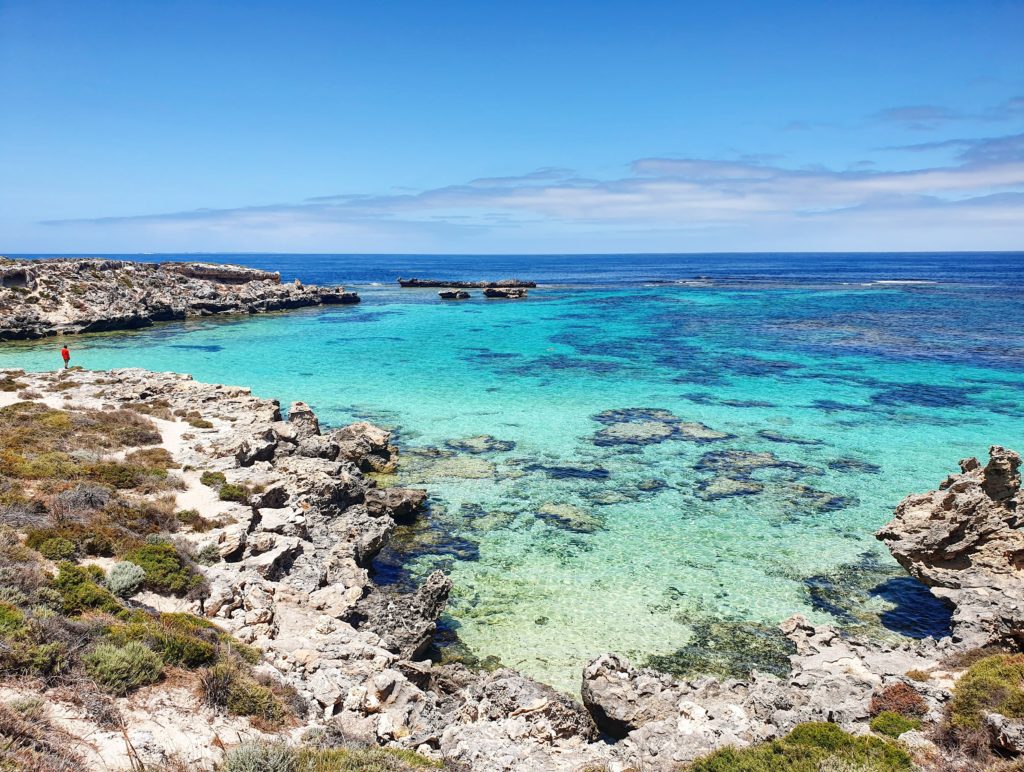 Fremantle, just to the south of Perth, is a funky and historical town and well worth a visit. Full of original architecture, check out the markets in the old railway sheds, wander the retro streets or stop in at the old fortress and prison (remember, Australia was founded by convicts).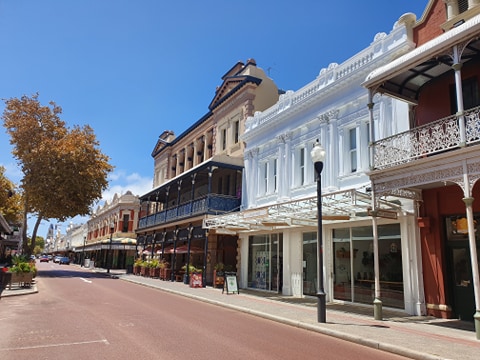 If you have a few days, we highly recommend you head further south – about three hours from Perth – to the incredible Margaret River region. If breath-taking coastline wasn't enough, this area is also famous for its wine, particularly its Chardonnay and Cabernet Sauvignon. What more could you want in a destination?
Stop off on the way there in beautiful Busselton, and take a stroll – or the train, if you're feeling lazy – along the enormous 1.8km pier (also home to a cool underwater museum) before heading to the quaint historical town of Margaret River. Bursting at the seams with gorgeous wineries (there are over 150 in the area), jump on a tour so everyone can enjoy themselves, and nobody has to worry about driving.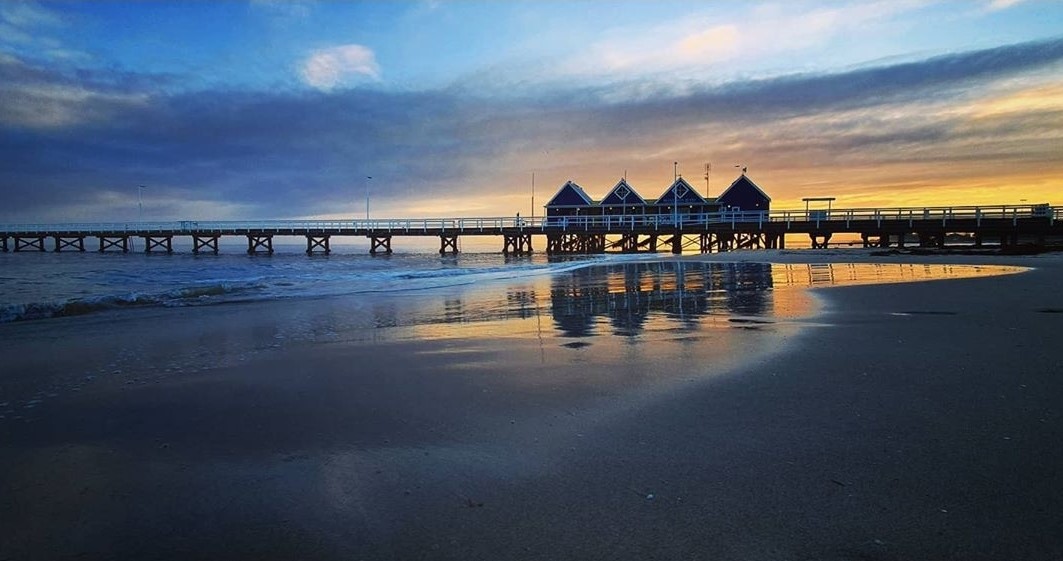 Some of these tours focus just on wineries, where others take in a range of other drinky-delights, like local breweries and distilleries. Some even have kayak wine tours, as well as bicycles, family tours and chauffer-driven options. Check out the list here!
For a relaxing and fun afternoon, don't miss checking out 'The Beer Farm', complete with a waterslide straight into the dam for those hot summer days (sadly, it's only for kids…but really, how can they stop you?).
There is also plenty of delicious local produce to enjoy along the way, including boutique chocolateries, farm gate sales, regular markets and incredible seafood (try the famous 'marron', a crayfish local only to the South-West of Australia).
Margaret River is also home to some amazing cave networks, such as the famous Mammoth Cave, showcasing the remains of ancient creatures as well as a breath-taking natural display of stalactites and underground lakes.
If you prefer to see living creatures instead, continue slightly further south, and stop in at Hamelin Bay. Not only is it a gorgeous beach, but also home to an incredibly friendly family of Eagle Rays, who love to splash about in the shallows (don't worry, they don't eat feet). Arrive early, as it does get busy by mid-morning.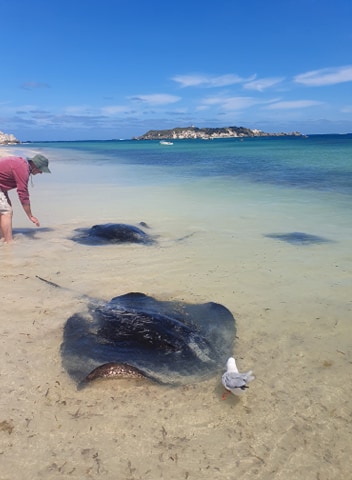 For a luxe stay in this beautiful spot, try the Grand Mercure Basildene Manor. As of 2020, visitors can now fly directly to Margaret River from Melbourne with Jetstar.
If you have time and want to enjoy plenty of fresh air and empty beaches, head to the south coast town of Albany, famous for its rugged coastline and interesting rock formations. Travel a little further east to Esperance, home to the bright pink Lake Hillier (very insta-famous), squeaky white sand, endless clear blue beaches and plenty of adorable inhabitants (seals, sea lions, dolphins and more).
Remember, we said WA was big. If south doesn't suit you, head north from Perth (though, unless you want a huge drive full of desert, it might be worth flying) towards the famous town of Broome. Stop along the way in Monkey Mia, and get up close and personal with its resident dolphins. If you really love getting friendly with the fishies, head a bit further north to the incredible Ningaloo Reef, comparable to its famous counterpart, the Great Barrier Reef, where you can swim with whale sharks, turtles, dolphins and a huge variety of other marine life.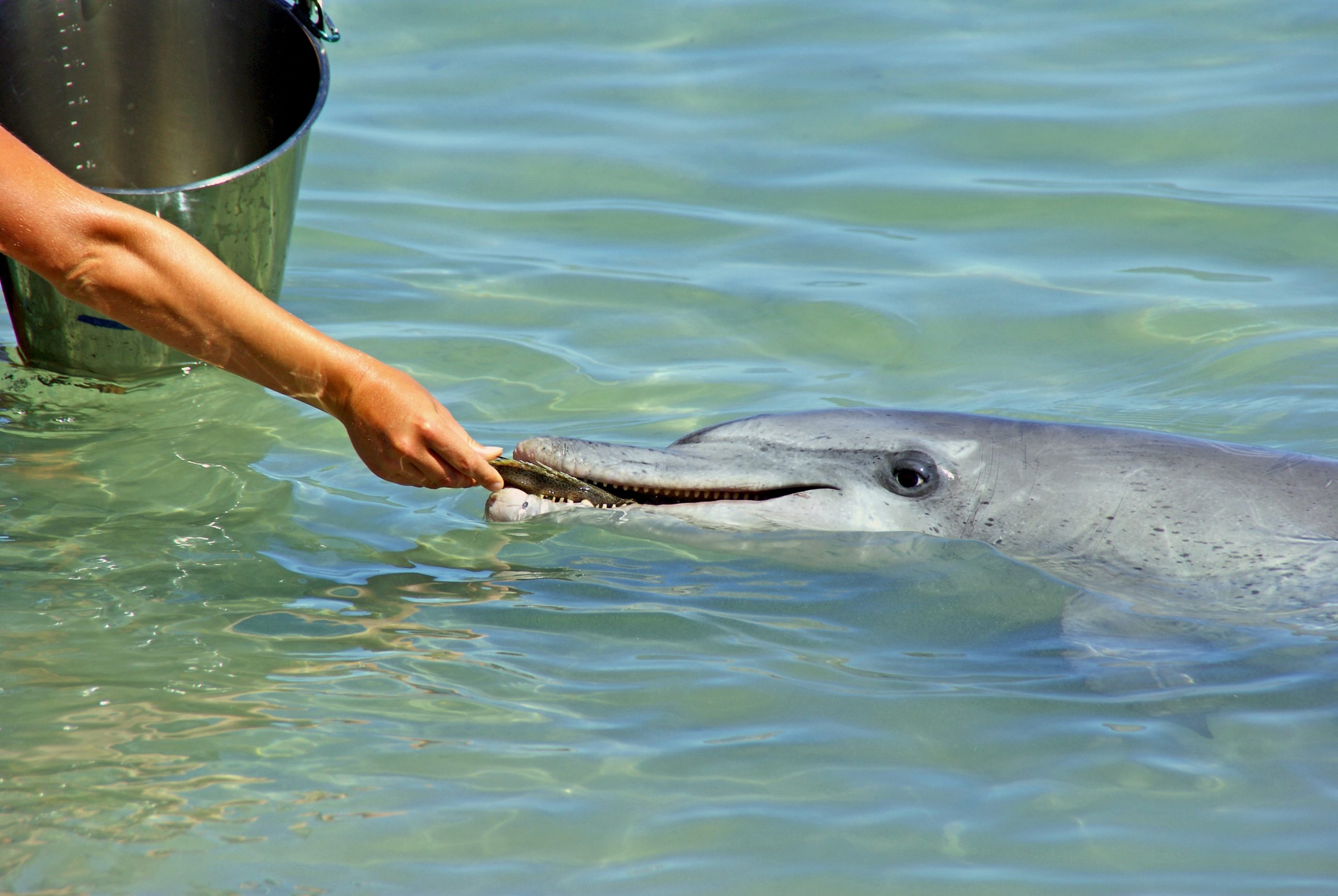 For the ultimate bucket list experience, spend some time in Broome. Gateway to the fascinating and wild Kimberly region, this is a great base for an authentic Aussie experience. Ride camels at sunset down the famous, 22 kilometre long Cable Beach, visit a working sheep station, or head inland and explore the ancient waterways and incredible rock formations of the Kimberleys.
How do I get there?
To get to South Australia, you will have to fly to Adelaide, usually via Sydney or Melbourne (depending on who you fly with). You can also easily drive to Adelaide from Melbourne, checking out the gorgeous Great Ocean Rd along the way – the trip takes around 10 hours.
Many opt to visit Sydney or Melbourne first, then continue on to other cities – you can snag a domestic flight with Qantas or Virgin, or the low-cost carrier Jetstar, to get you around and maximise your time if you don't want to do a road-trip.
Road trips are a great way to see Australia though, and many opt to hire campervans or caravans and camp along the way.
To get to Perth and WA, some airlines fly there directly via South-east Asia (like Singapore Airlines, for example). Otherwise, if you're adding Perth into your Aussie itinerary, you can easily grab an internal flight across from the east coast with Qantas, Virgin or Jetstar.
Driving up (or down) the WA coast is a very popular option, but remember – you will need plenty of time to take this route. Same goes for driving across Australia, many tourists attempt it, and many need to be rescued as they underestimate how long the trip is, and how few amenities are along the way.
Enjoy exploring this incredible part of the world! Stay tuned for part 3 of exploring Australia: an off the beaten track guide to Aus, including the Northern Territory and Tasmania.