Kiev is not necessarily the first city that comes to mind when picking a destination for a short break. However, this Eastern European capital will not let you down if you give it a try. You will find plenty to entertain you, from its breathtaking monasteries and orthodox cathedrals to its mixed architecture contrasting modern, communist and classical buildings. Last, but not least, you will also find many outside bars and restaurants to enjoy a local beer while watching people. Be prepared though, exploring Kiev involves a lot of walking although there is also a tram system for getting around.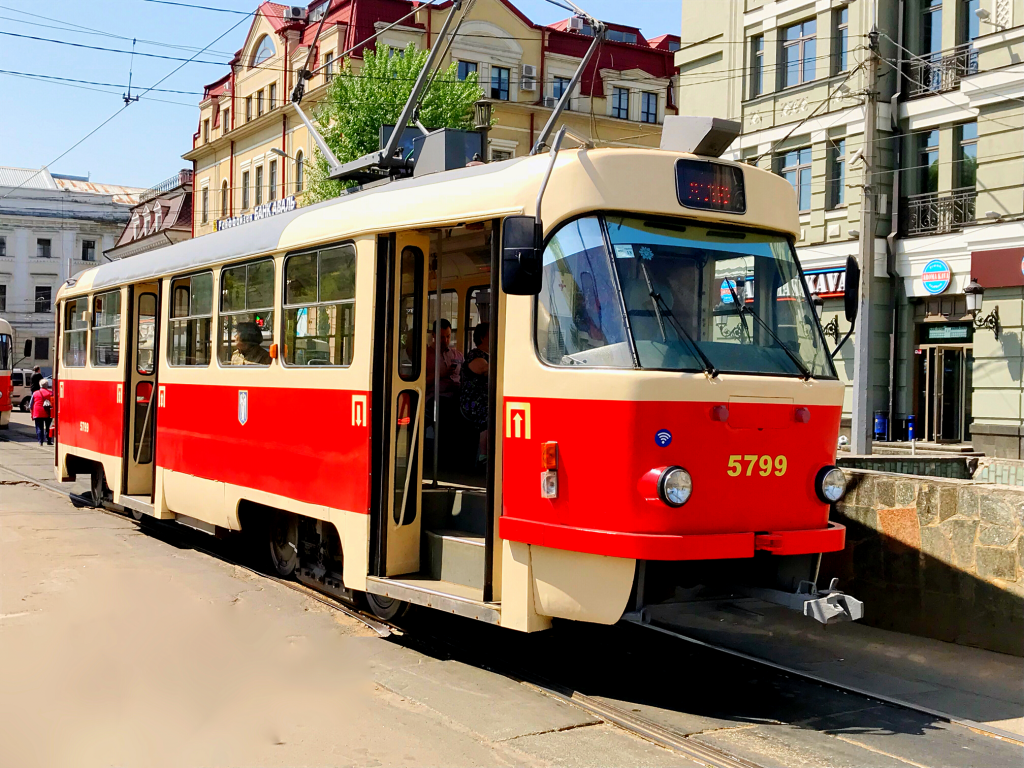 You can read about Claudio's flights, hotels and the tier points in Kiev – Part 1.
What to see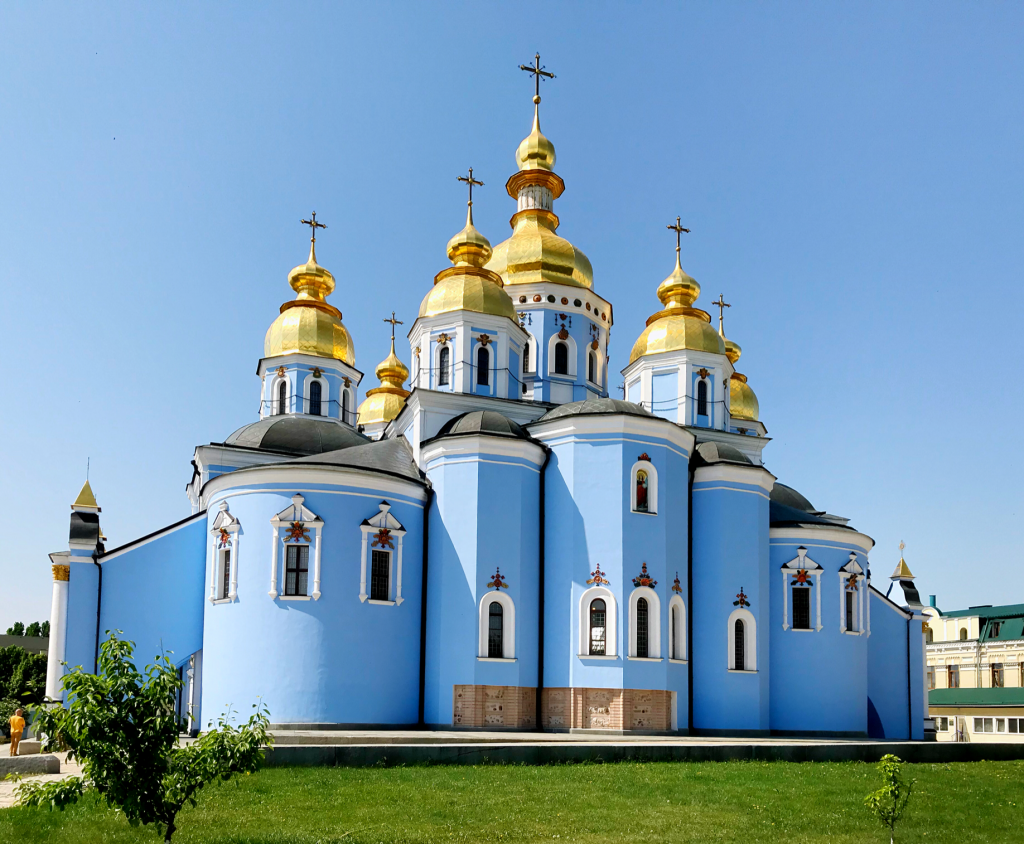 We were in Kiev for three full days, which was enough to see a fairly good amount of things. I understand it has a lot to do with personal interests, but in my opinion the orthodox churches and monasteries were the highlight of our trip and there are plenty of them to see! It is difficult to say what is more beautiful, inside or outside. While inside you have an explosion of colours, outside their domes offer a mesmerising view at sunset! Just watch it from a nice rooftop bar while enjoying a drink.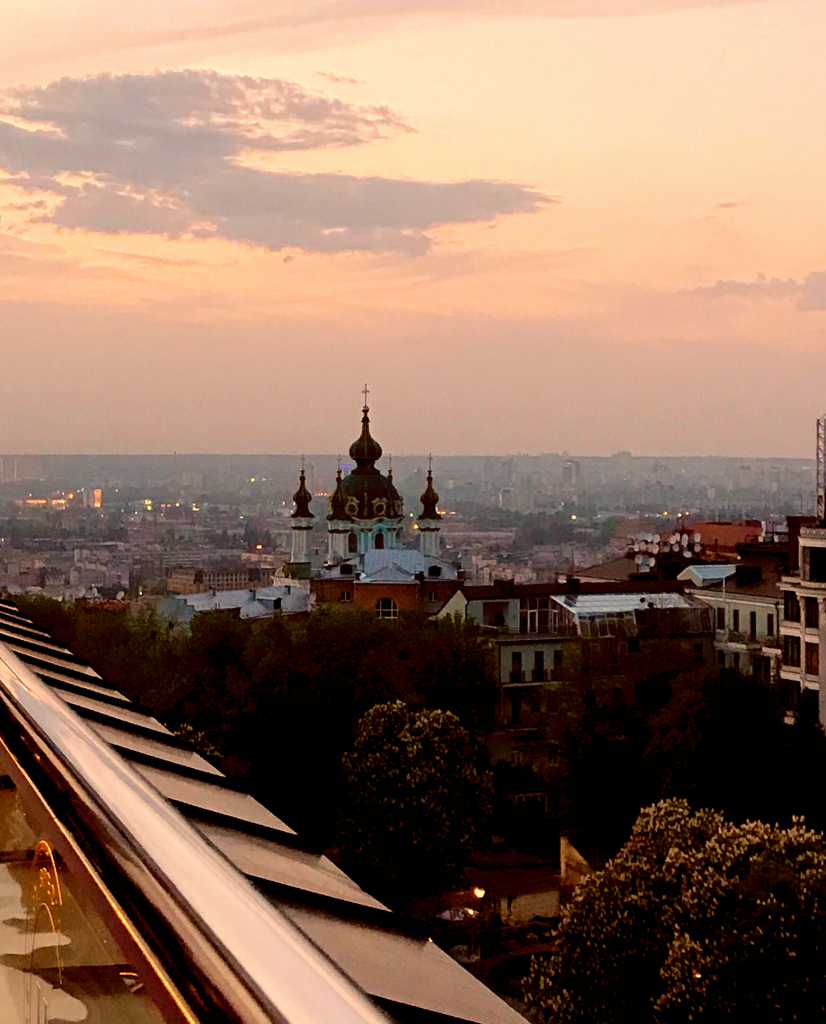 If you have to pick just one church to visit, St Sophia's Cathedral should be your choice. It is the oldest standing and probably most important church in Kiev, and is named after Hagia Sofia in Istanbul. As part of the cathedral complex, you will find the 76m tall wedding-cake bell tower, climb to the top of it and you will have an amazing view of St Michael's Golden-Domed Monastery.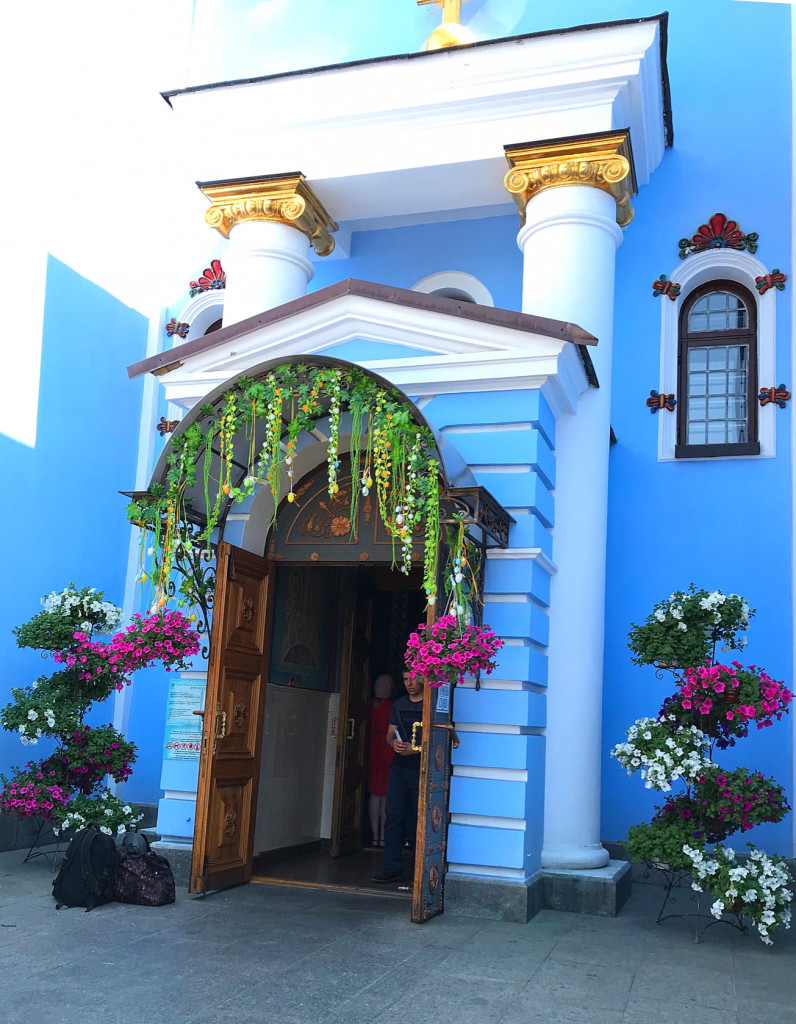 If your break includes a Sunday, head to Andriivskyi Descent and you will see a street market selling a wide range of souvenirs and tat. However, forget the stalls and focus on the cafes as they are perfect for a late morning outside snack! Don't forget to stop at St Andrew's church as you start going down. At the lower end you will reach Podil, a riverside and mercantile area, that will give you a much better sense of how life is in Kiev.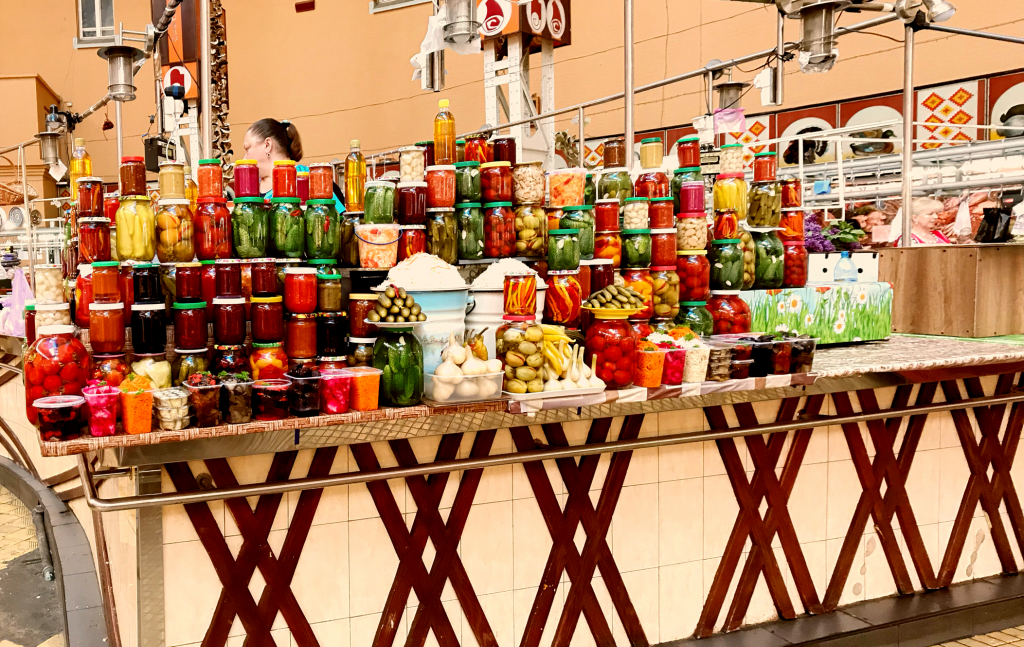 Our experience in the Podil area was rather interesting to say the least! We visited the Florivsky Monastery, a 15th century convent which was not closed during the communist years. I definitely recommend getting inside it and you will understand why once you are there! In the same area, there is a pharmacy museum that our pocket guidebook described as excellent. Well, if you happen to be there and using the same guidebook as we were, don't bother going to this museum! We didn't seen anything interesting at all there.
The Chernobyl museum is also located in this area, but we couldn't get into as it was closed. Yes, a museum that closes on Sundays! This would probably be worth a visit but I would imagine it is very sobering so not for the faint-hearted. If you want something very different you can actually go on a tour from Kiev to Chernobyl itself and into the exclusion zone, abandoned villages and power plant.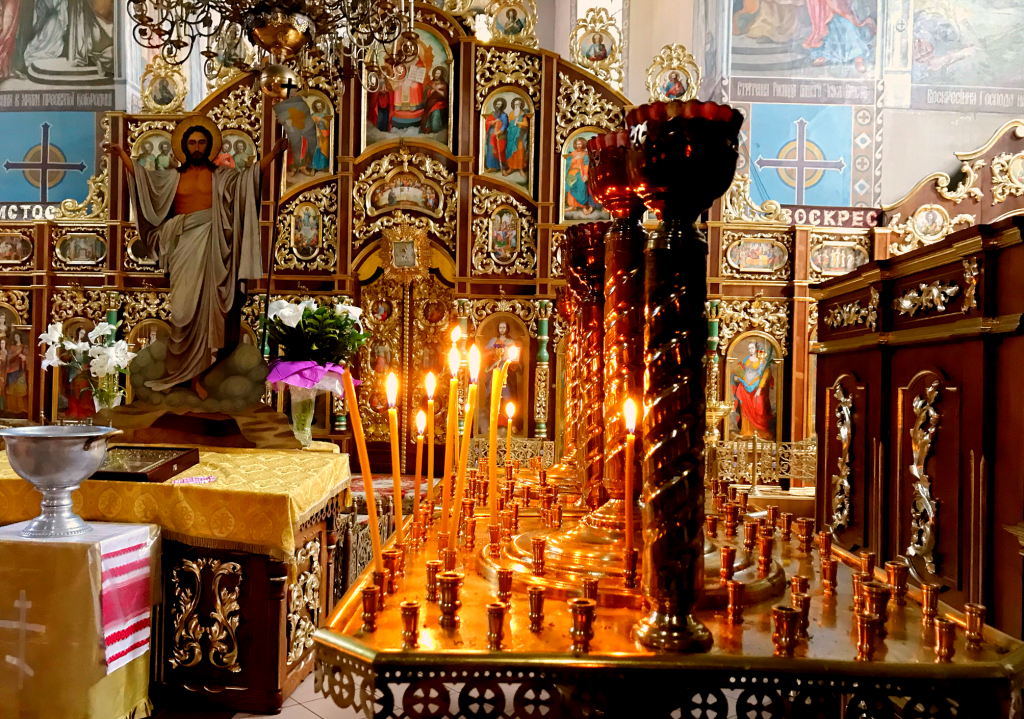 Talking about museums, even if you are not a museum person, I would still suggest you to visit at least the National Museum of the History of Ukraine. Once there, go to the last floor and you will see an interesting exhibition about Ukraine recent conflicts with Russia. Overall, our biggest problem with the museums was the language as you hardly find anything written in English.
If you are something of an aviation enthusiast or avgeek, you may enjoy the State Aviation Museum which has over 70 Russian aircraft and helicopters.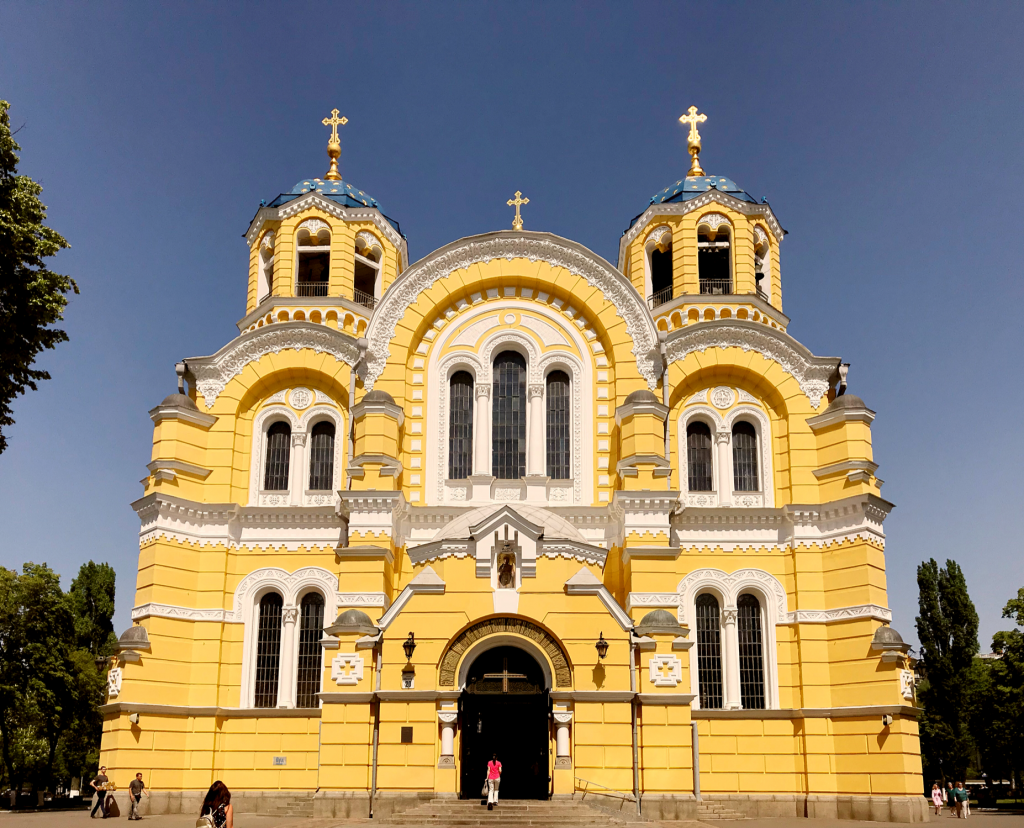 Eating out
In terms of eating out, food and drinks are not expensive in Kiev. You can have a nice meal for two with local vodka and beer for less than £35. Our preferred restaurant was the Spotykach, which was even in the hotel list of recommended restaurants. Staff were very friendly and the chicken Kiev delicious (after all, when in Rome….).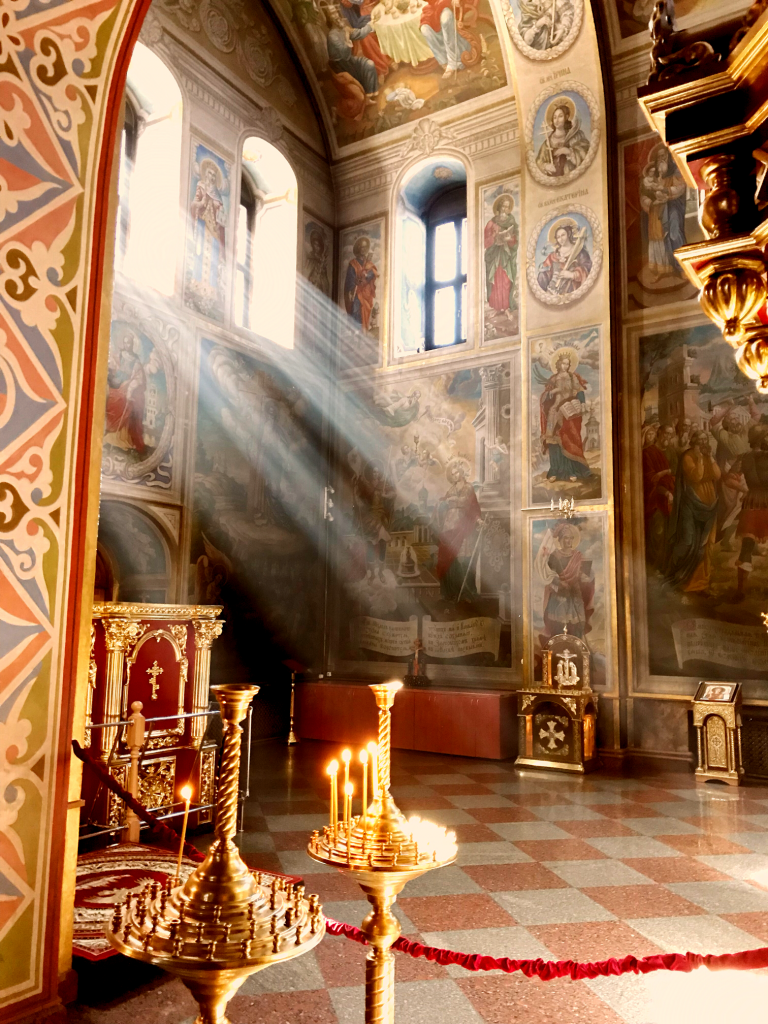 Overall it was a wonderful weekend away and another country added to our list! I would definitely go back and this time plan a day trip to Chernobyl, which looks very interesting as well.