British Airways winter routes and changes
With the announcement of new routes and increased frequencies to some destinations, now could be a good time to secure an Avios redemption or see whether the availability has changed for the dates you have in mind for your flights.
From 28 October British Airways will begin operating one of its three daily services to Moscow Sheremetyevo International Airport (SVO) instead of Domodedovo International Airport (DME), giving easier access to the north of the city.
SVO is located 18 miles northwest of central Moscow, while DME is 26 miles southeast of the centre of Moscow. The new SVO flight will be operated by an Airbus 321. Unless you specifically want to go to SVO you would be better taking the B777 service with long-haul seats.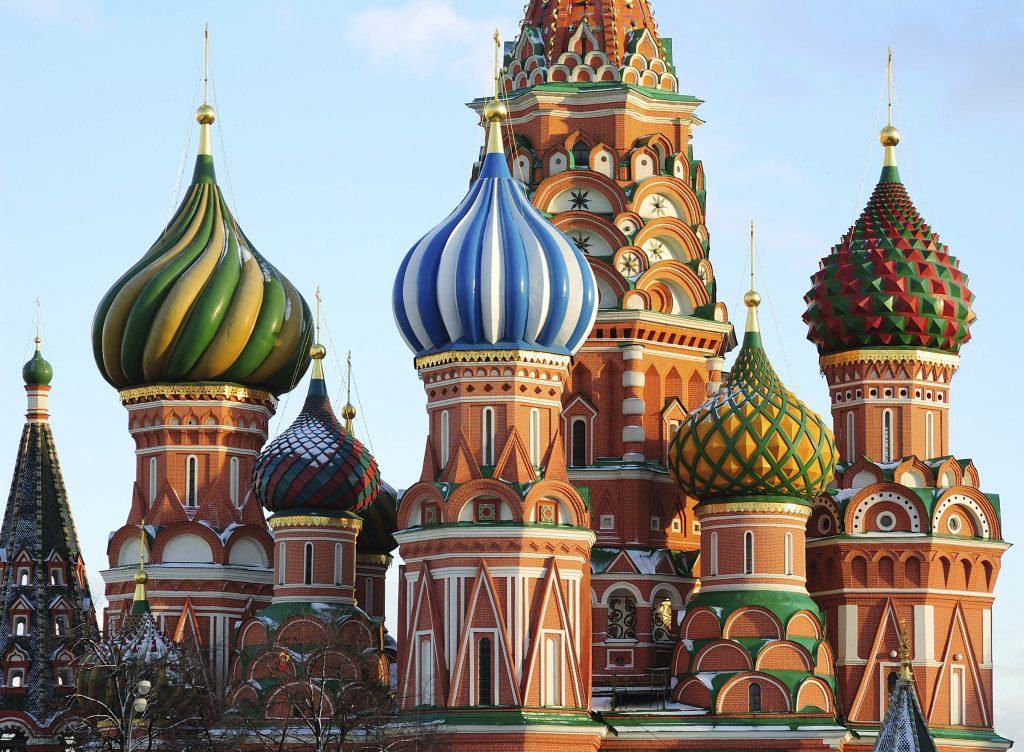 British Airways is also expanding their services to Marrakech which they currently fly to from Gatwick. BA announced it will be adding a service from Heathrow T5 For the winter 4 times a week starting on 28 October 2018. During the winter the route will operate on Thursdays, Fridays, Saturdays and Sundays which is perfect for a weekend break. The added bonus is that this would get you 80 Tier points each way in Club Europe, so perfect for a tier point top up too!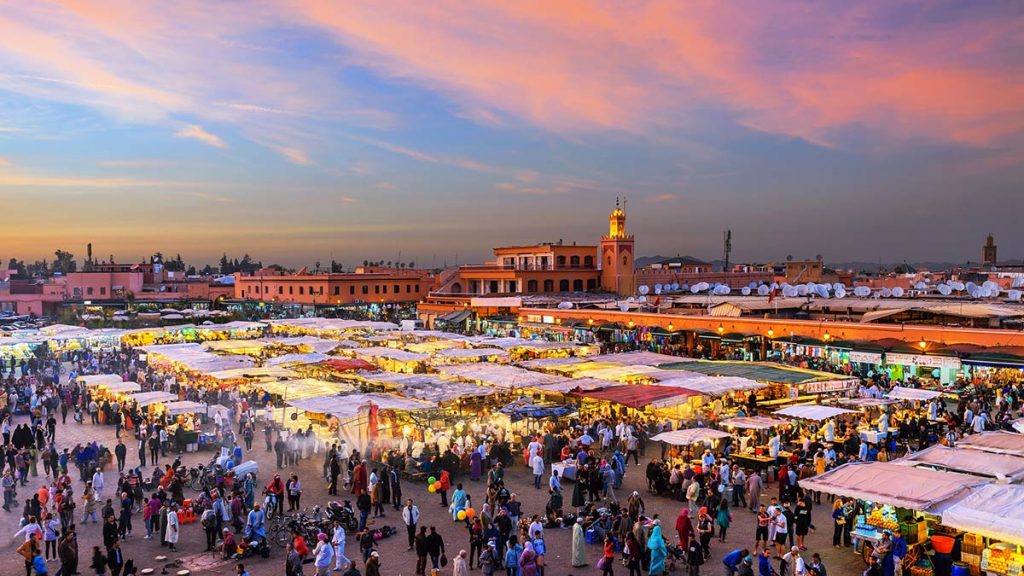 Return fares currently start from £132 in Euro Traveller and £332 in Club Europe but are often lower than this from Gatwick, especially during a sale.
BA is also increasing the number of flights it operates to other city break and winter sun destinations from Heathrow this winter. There will be more flights to Prague (27 to 34 per week), Budapest (20 to 23 per week), Barcelona (46 to 53 per week), Gibraltar (9 to 13 per week), Larnaca (7 to 10 per week) and Malaga (4 to 6 per week).
Johannesburg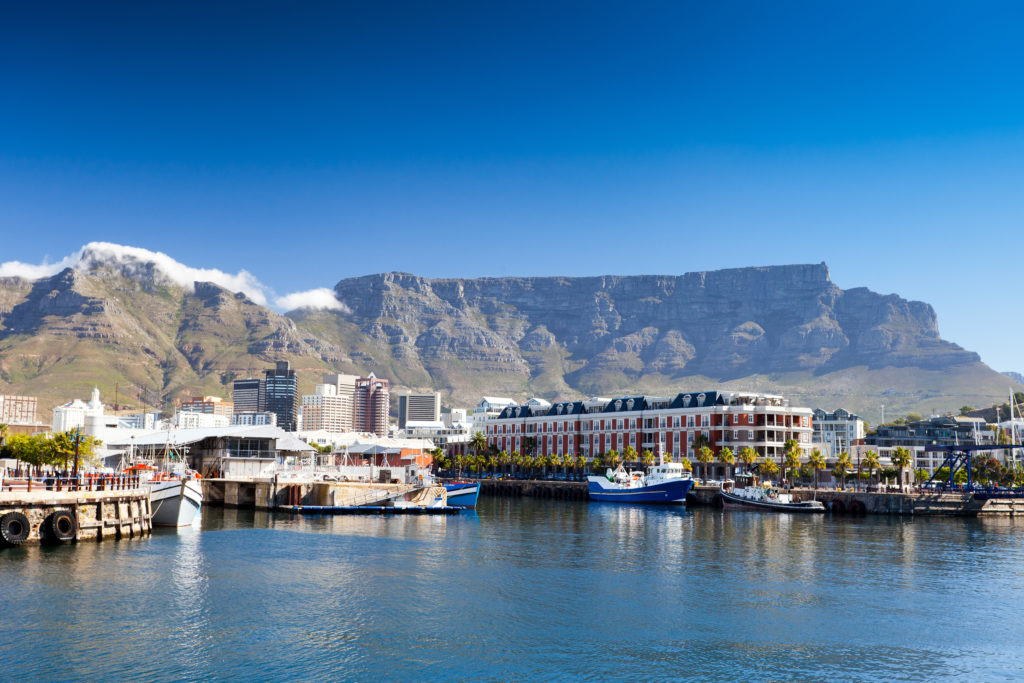 More importantly there will be additional Johannesburg flights which are perfect for getting to Cape Town or going on safari on Avios, so get booking before the seats fill up! The flights from London Heathrow – Johannesburg are increasing from 14 to 18 weekly from 28 October 2018
BA051/050 will be operated by their B787-8 Dreamliner, 4 times a week on Tuesday, Wednesday, Friday and Sunday from London and Wednesday, Thursday, Saturday and Monday from Johannesburg.
Very early this morning (I'm on Vegas time!) it was showing lots of availability over the winter for pairs of seats in Club World.
You can search for Avios availability here.
Earn Avios on United, Emirates and Air France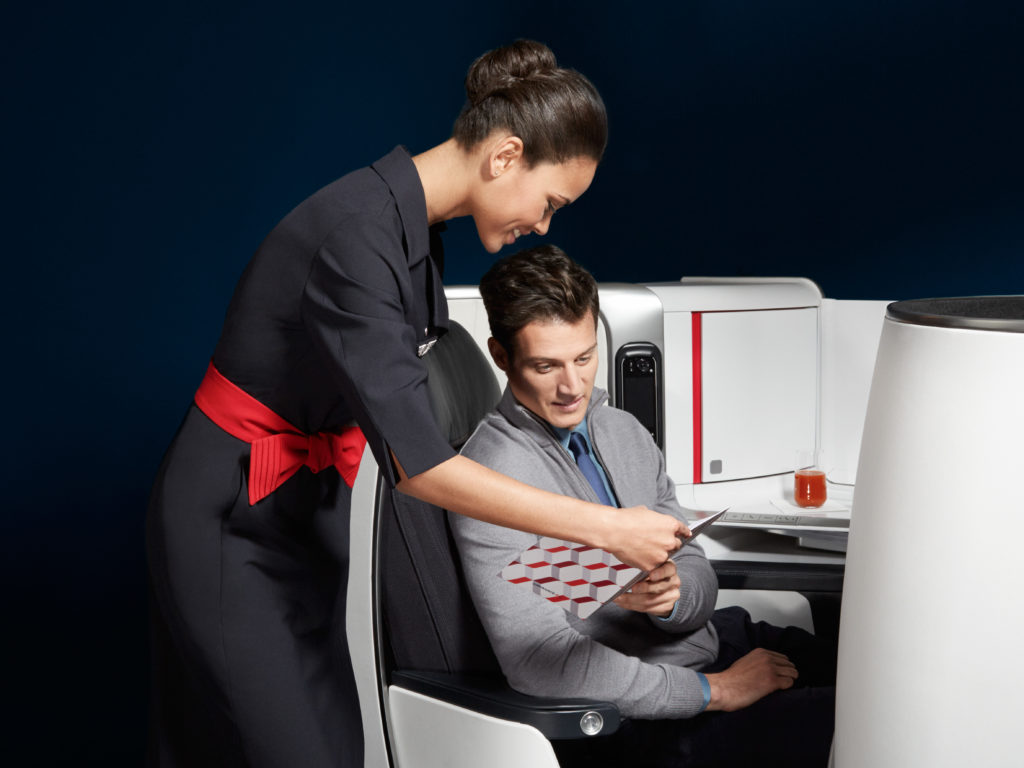 There are a few quirks of the Avios system that not everyone is aware of. One of the interesting ones is that it allows you to earn Avios on some non-oneworld airlines that are not BA partners. Most oneworld codeshare operated flights are excluded (see chart below) but for some reason Qantas has a different agreement. Up until now the main use for this has been Emirates flights to Asia and Australia as many operate under the Qantas codeshare agreement.
Codeshares booked on Qantas on non-oneworld airlines get you Avios AND Tier points. Qantas now has reinstated a codeshare agreement with Air France for flights between Australia and France via Asia that was dropped six years ago when it formed the alliance with Emirates.
You will be able to book under a Qantas codeshare on Air France's daily flights between Paris Charles de Gaulle and Hong Kong and Singapore. Given that Air France has been doing some aggressive pricing reductions recently this could be of interest, although it depends on what the pricing booking through Qantas is like. Usually codeshares are slightly cheaper.
Eligible Air France and Qantas frequent flyers will also have access to the airlines' premium passenger lounges in Australia, Paris, Hong Kong and Singapore
If you do intend to use this option it is worth double checking the chart on britishairways.com in case they decide to change it as well as taking a screenshot at the time of booking. You can find the chart here.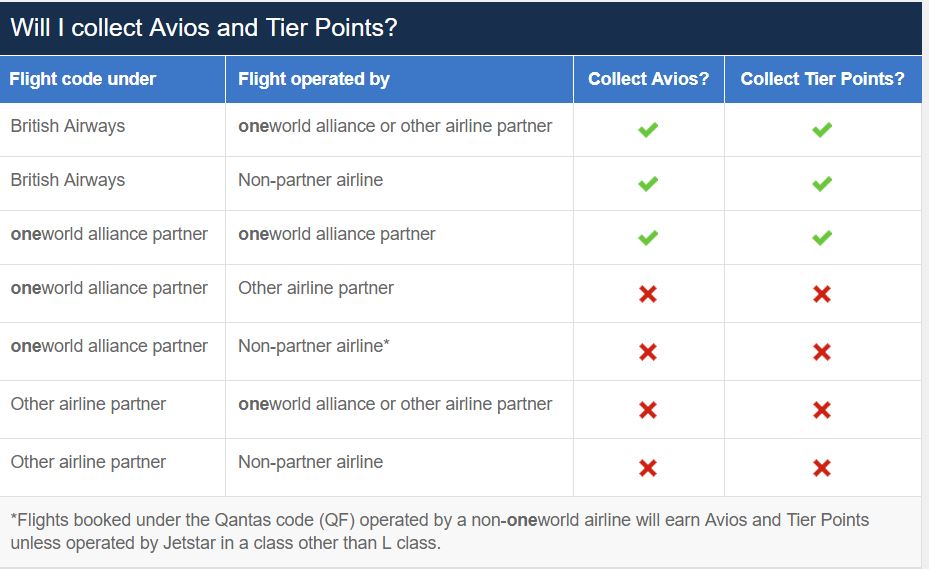 You can also collect Avios on United by opening an AerClub membership which is Aer Lingus' frequent flyer scheme. Since the closure of avios.com it has been tricky to see an easy way to transfer Avios earned on Aer Lingus into BA Executive Club. However, it is actually very easy and will also help with transferring between BA and Iberia.
If your details do not match exactly on BA and Iberia you may find it difficult to use the 'combine my avios' feature which allows an instant transfer. Claudio, our newest reporter, had the same issue recently but managed to solve it by changing the details on the accounts to match by phone. This does not always work. See below for the work around.
Transferring Avios between Aer Lingus, Iberia and British Airways after Avios.com closure
The key to all these transfers is having an Aer Lingus Aer Club account. To transfer Avios from Iberia you need to have had the account for 90 days so I recommend opening one now. To transfer Avios into your Iberia account you must have earned 1 Avios. It is easy to do this with Amex Membership Rewards, hotel points or crediting one flight. You can of course then transfer them back out if you wish. You must also ensure that all your sign up details on Aer Club are the same as the Iberia or BA account you wish to transfer into.
As an Aer Club member you still have access to the Avios.com platform as it is only closing for Avios members in the UK. You can then use this to transfer Avios into BA or Iberia. The first step is how you sign up for Aer Club (or change your existing one if necessary). When you sign up for Aer Club you must use a character in your password that is not a number or a letter even though Aer Club doesn't require this. This is to satisfy the Avios.com sign in requirement. Make sure you say that you don't already have an Avios account.
To transfer your Avios you then need to sign in using your Aer Club details to Avios.com. Once you are signed in you can then transfer from Aer Club to BA or Iberia under 'your account'. This means you can transfer between BA and Iberia by using Aer Club as an intermediary.
This also works with Vueling to access avios.com.
HT: Head for Points
Iberia 50% off Avios redemptions to Madrid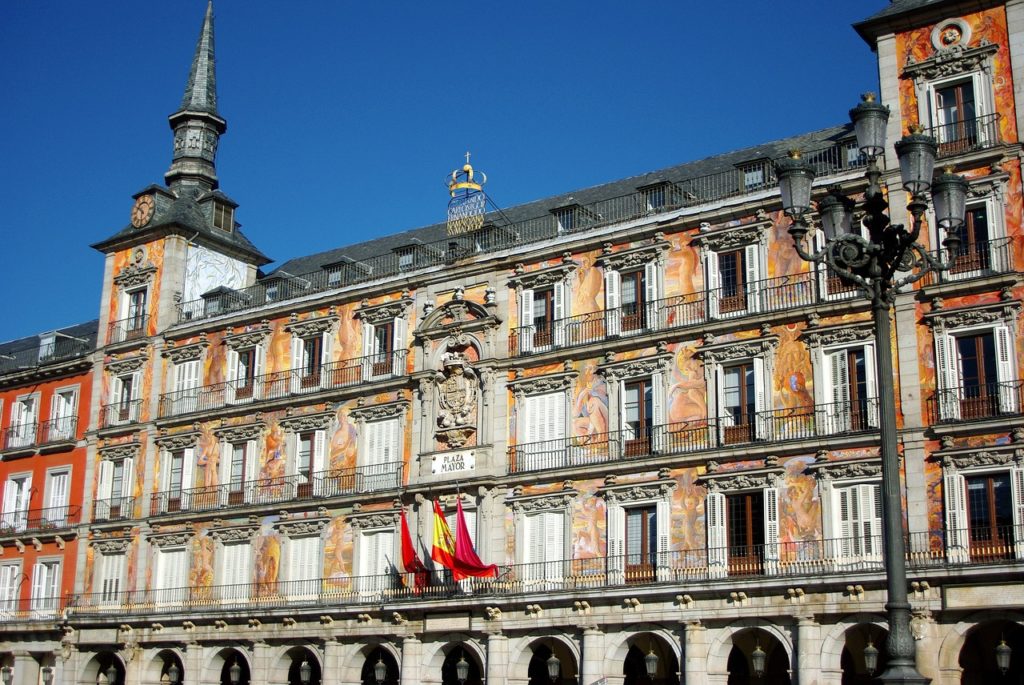 If you are planning a trip to Madrid before the end of this year, now is your chance to spend your Avios and get back 50% of the Avios you use when booking a flight before 3rd June. You must have an Iberia Plus account and book through Iberia. You can book flights for travel until 31 December 2018. You will need to have all the Avios for a normal redemption as they then refund the 50% a week after you have booked. Also note it says if you cancel, the 50% refund will be removed from your account. I'm guessing this is because the IT won't cope with being able to give a partial refund and would give you the usual Avios amount and you could have used it to make as profit!
Here is the Iberia page to look for availability.