Luxembourg does not have any special number of tier points other than the usual 40 each way in Club Europe. However, it consistently offers some of the cheapest Club Europe fares and is a quick, easy place to go for a short break. Even with a one night stay, you can see a lot of what Luxembourg has to offer. It has a bit of a reputation as being boring but personally, for a quick, easy break I really enjoy Luxembourg.
The deal
Luxembourg is currently one of the cheapest Club Europe returns you can buy for some unknown reason. It costs £172 return in Club Europe on the cheapest dates and that's without a sale on. That gets you a standard 40 tier points each way in Club Europe. As always, if you are planning on staying the night it is worth looking at adding a hotel or car hire to see if it works out cheaper on ba.com.
Where to stay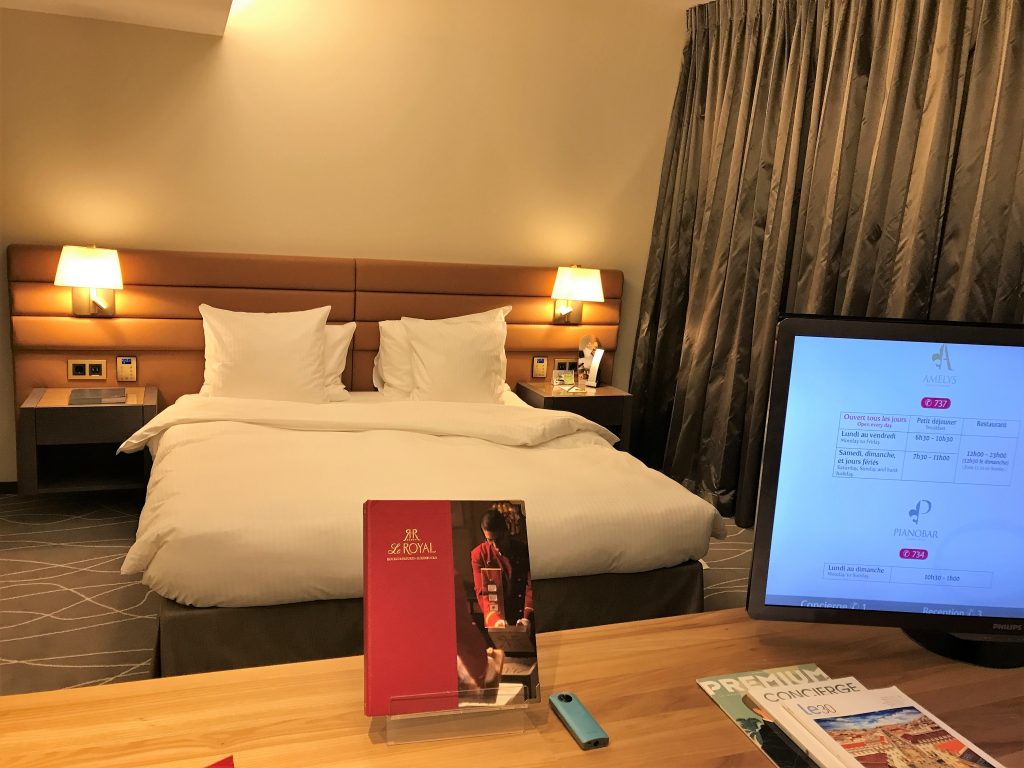 There are plenty of hotels to choose from in Luxembourg but you may wish to choose one based on location if you only have a short time there. I have stayed at the Le Royal Hotel twice which is part of Leading Hotels of the World. The location is nice and central, only a few minutes walk to the old town. It also has a pool and spa if you want to relax after some sightseeing.
The hotel has recently been updated and overall I was impressed with my stay. Being a member of the Leaders Club, I got an upgrade to a Privilege room which was huge with a walk in closet area which had a handy sliding wall. It also has access to a large terrace overlooking the park. The bathroom had a glass wall along the length of it with a clever frosting system for privacy into the bedroom. The bathroom was a little small with only a shower but the heated seat on the toilet and Hermes toiletries made up for it!
Breakfast was an extensive affair with free local sparkling wine included. There was a very tempting buffet with a few things I have never seen before – salted caramel spread for your toast (in the healthy eating section – not!) which was a good as it sounds! You could also order a number of items to order. Can my regular readers guess what I ordered? Yes, I was very dull again and had avocado toast with poached eggs. I really must stop being so predictable and try something different!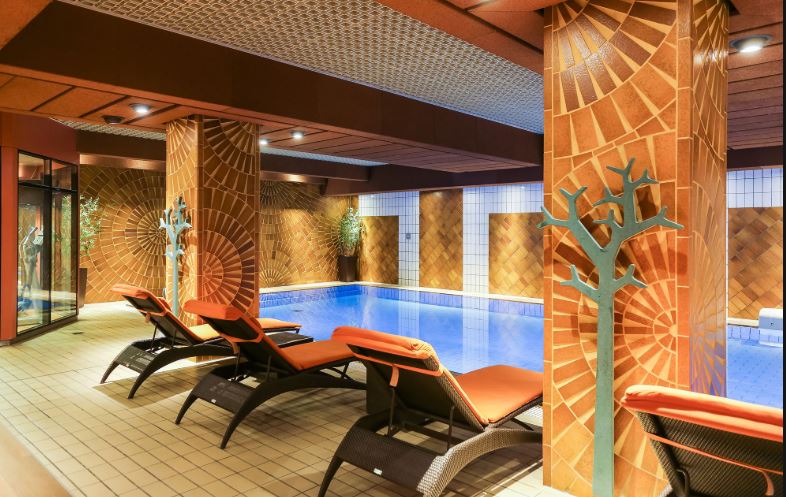 Another option recommended to me is the Sofitel. There are two in the city but you would want the Sofitel Luxembourg Le Grand Ducal Hotel which is in the main tourist area rather than then business district like the other Sofitel. The great thing about the Sofitel Luxembourg Le Grand Ducal is that it has spectacular views over the Pétrusse Valley and the historic district of the city. There is a great bar and restaurant at the top to visit even if you are not staying there to enjoy the views.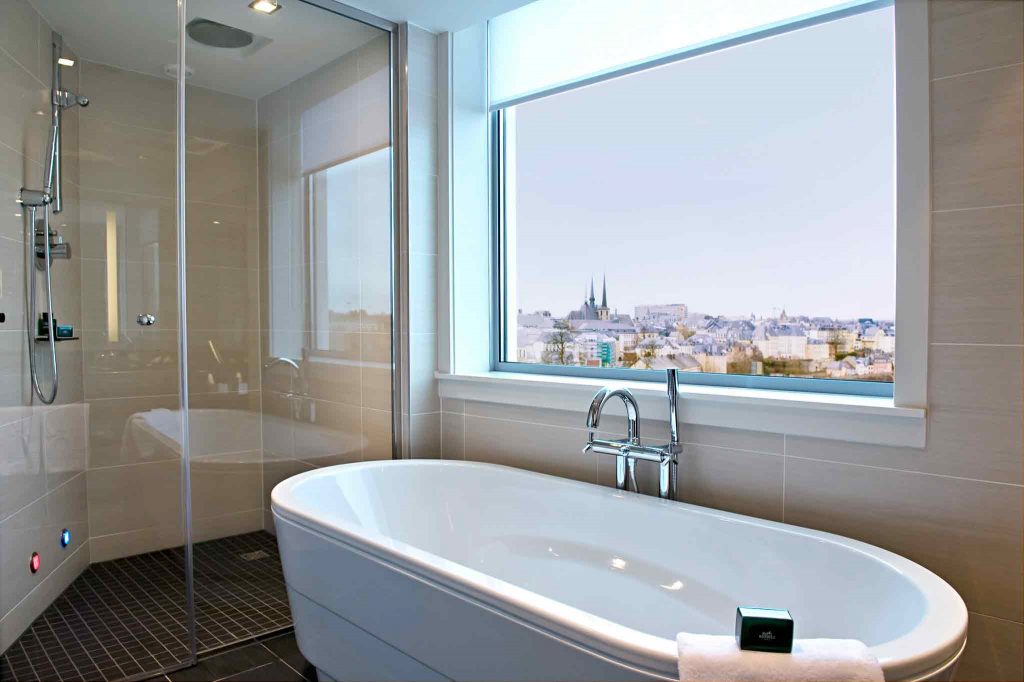 What to do
Most of Luxembourg's sites can be seen in a very short time as nothing is very far away. I enjoy just wandering around the old streets, stopping for an alfresco glass of wine or two and a good meal. Luxembourg is picture-postcard pretty and you don't really need to plan your sight-seeing as you will come across everything eventually if you walk around for long enough.
The Corniche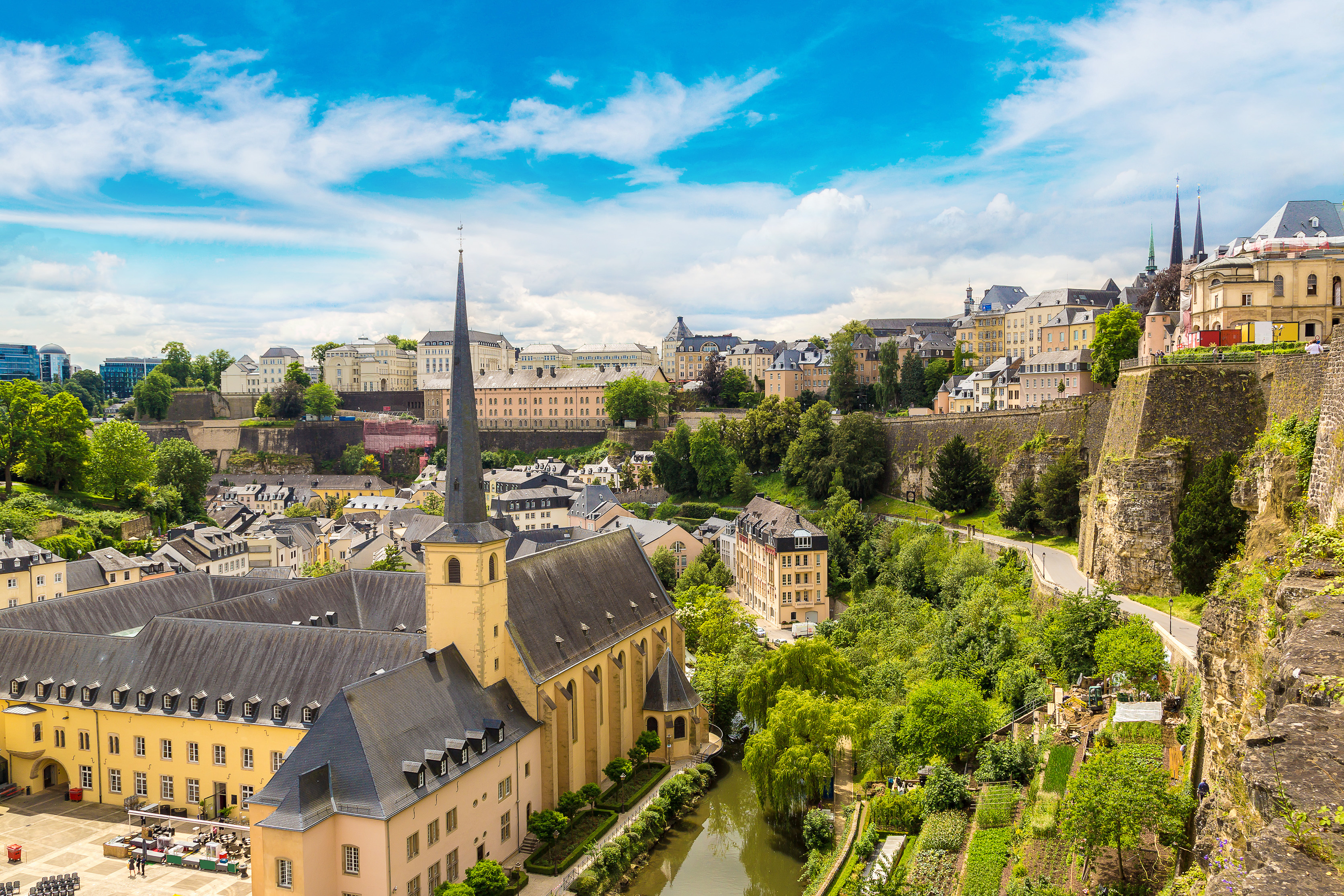 This is the best place to enjoy the views in Luxembourg as it overlooks the Grund district and river below.
Cathédrale Notre-Dame
Yet another beautiful building from the 17th century with some interesting stained glass.
The Grund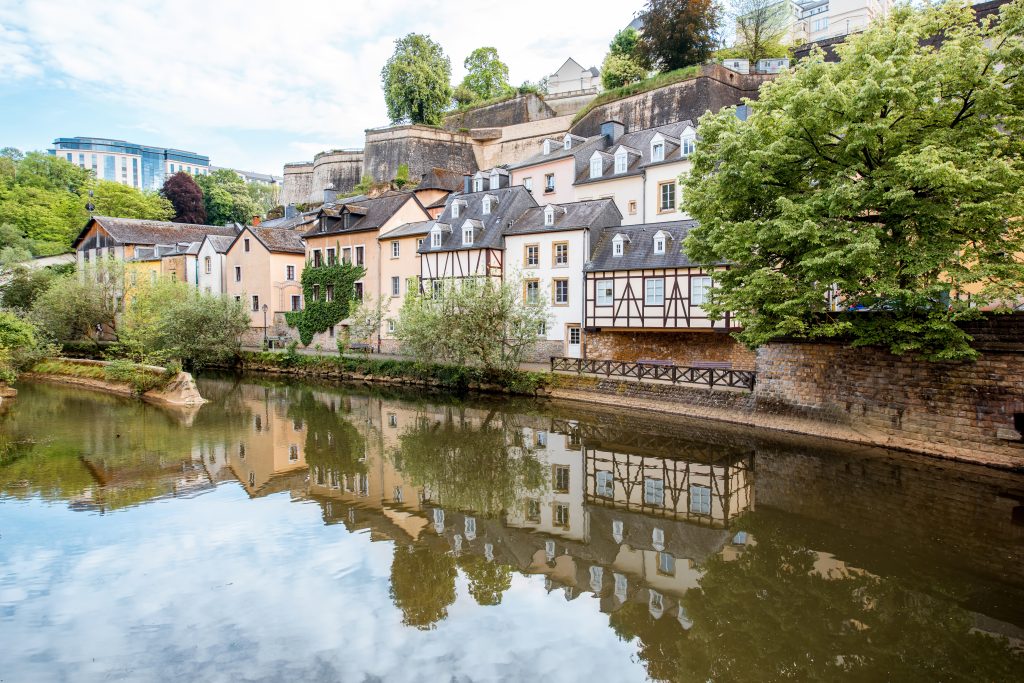 This is the area below Luxembourg city that you need to take a lift down to. The Grund has a village-like feel and is also a good place to just wander aimlessly. There is now a panoramic glass lift which is free. The new glass elevator connects the "Pescatore" park located in the city centre to the Pfaffenthal area at the bottom of the Alzette valley.
Casements du Bock
These are old tunnels that have been opened up for public use and lead to beautiful views over the valley below but are not ideal if you are bit claustrophobic. The 17km main tunnel was carved out of rock by the Spanish in the 18th century. It then became a shelter for locals and thousands of soldiers during the WWI and WWII.
Old town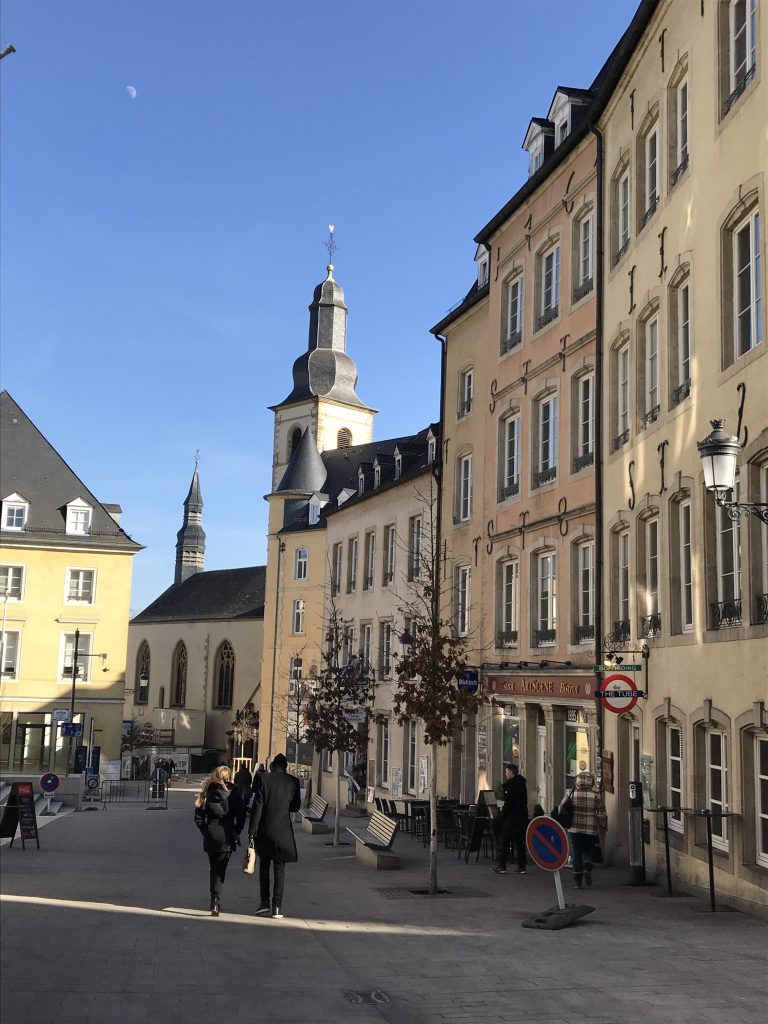 It is hard to get lost, so feel free to just wander round the old town and enjoy the almost Disney like prettiness of the place. A lot of it is pedestrianized which makes it an even nicer experience and certainly at the weekend there was little traffic around the centre anyway.
Place des Arms
The main squares are Place Guillaume II and Place D'Armes. Place D'Armes is the main hub of the city with numerous open-air restaurants and bars surrounding it. It's a great place to people watch on a sunny day with a glass of the local fizz (or 2!). Even in February the cafes were well equipped with heaters and blankets to enjoy a sunny day.
Where to eat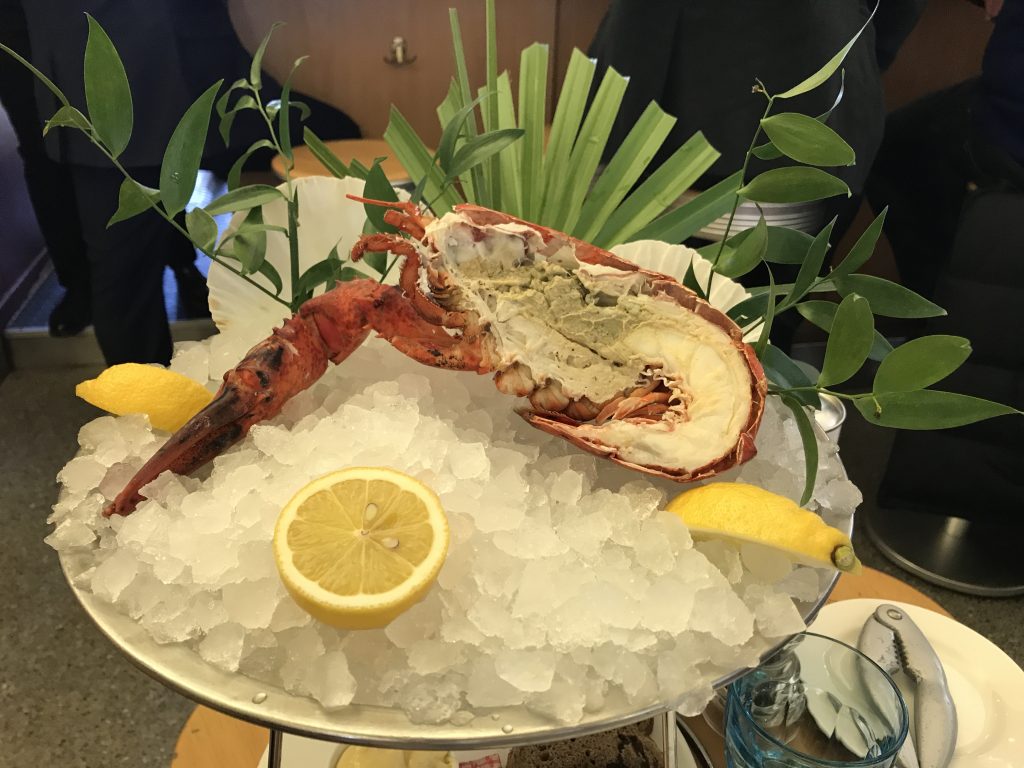 The predominant cuisine is French but the city is international with plenty of other choices if French isn't your thing. Prices of food and drink are high – London prices or higher but I found standards to be high. I went to Brasserie Guillaume which specialises in seafood. I would strongly advise booking as even at 2.30pm on Sunday I couldn't get a table and had to sit in the bar. The place was heaving with locals which is always a good sign!
Airport tips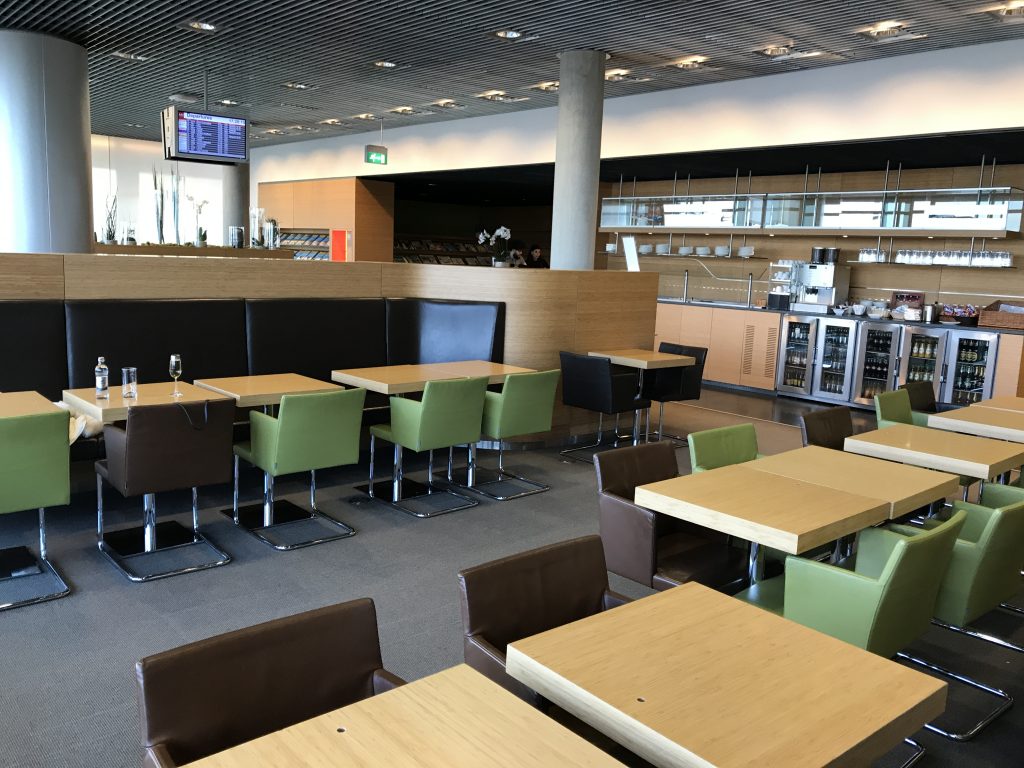 Be aware taxis are very expensive in Luxembourg and there is no Uber. It is only around 15 minutes to the centre from the airport but this can easily run to €35! There is a bus that runs from the airport frequently for €2 (or free on Saturdays) that goes to the Central Station.
Luxembourg is a pretty small airport so I wouldn't bother getting there overly early. There is a BA and Priority Pass lounge available which is The Lounge in Terminal A. There is a good range of alcohol and wine although the food section is somewhat limited. There were some cold meats and potato salad but not much else apart from packaged snacks. The lounge was a pleasant enough way to kill some time or in my case, a lot of time since a hole had appeared in the runway and we were delayed by nearly 3 hours! As in most European airports, you go through passport control just before the gate, so allow a little longer to get to the gate, particularly if you want to make your group boarding.