Patrick Hoy is a good friend of mine. He is a very frequent flyer, in normal times, and he's usually a regular in the Concorde Room as he is a British Airways Gold Guest List Member.
As well as reading the article, you can also watch it on Youtube. You can read my previous interview with TV Presenter Andi Peters here.
So Patrick, tell the TLFL readers a bit about yourself and why you are such a frequent flyer.
I'm extremely grateful that you've asked me to be a part of this. As you know, I had read your blog since the beginning, even before you and I met, which was through the blog and a British Airways Gold Executive Club members Facebook group. And then we eventually got to meet. So I'm just thrilled to death to be here today.
I've got an interesting background, which I'm sure we'll get into of how I even started flying, because before I did this television presenting work, I used to fly quite a bit in an old job, when I used to be a management consultant. About ten years ago, I gave that up. I decided I wanted to do something a little bit more creative and definitely a lot more fun. Although I did love management consulting and it's what brought me over here to Europe.
I'm based in London, but as you can tell from my funny accent, I'm not originally from these parts! And so about 10 years ago, I gave up the consulting to go into TV presenting, which I had never done before, and that my friends, my family, my partner, everyone thought I was a little cuckoo crazy for giving up such a good job with the consulting work. But again, I just kind of listened to that inner voice and I wanted to do something fun. So I decided to do presenting, and I wasn't really specific about what type when I threw it out there.
About a year later, I was given an opportunity to do some TV shopping presenting, specifically with QVC, which is the largest television shopping channel in the world. When that opportunity came up, I kind of went, oh, I don't know if that's the TV presenting that my inner voice was telling me!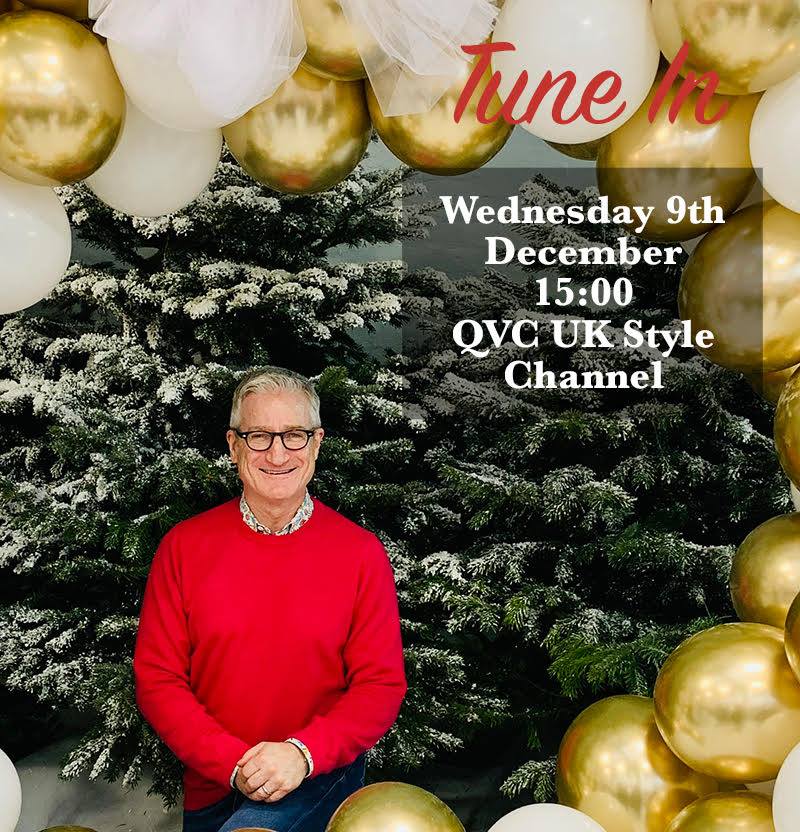 And man, oh, man, I am so glad I did it. I have not looked back. I've worked with several shopping channels, primarily with QVC, and I've done it everywhere, from France to Italy to the UK to Canada and in my home country, America. So up until this nasty virus hit us, I'd say for the last three-plus years I was travelling at least once every three weeks and probably 85% of that was long haul to somewhere in North America. That's how I got my status with British Airways. I love travelling, but of course, that's all changed since the pandemic hit.
What started your love of travel and aviation originally?
A great question. When I was growing up, we were one of those families in America that had passports. At that time, there was probably about 8% of Americans had passports. So I'm very grateful I was able to start flying with my family as a young kid.
I remember some of my earlier flights. I remember going on Delta or whatever it was at that time, and where if you were a child, they gave you the little wings on a plastic pin. I remember getting that on my first flight, and it was so cool. I thought I had this special emblem, this exclusive card, wings that made me special. It just felt so wonderful to be up in the air.
I also remember on those early flights they would give you free branded playing cards that you didn't have to pay for. My brother and I would play cards on flights, and it was just the coolest thing. I don't even remember how old I was when that happened, but I knew I loved it, and I knew whatever I did in my life from that point on, it had to involve travel and specifically travel with flying involved. And those dreams came true.
In all your experiences, is there a particular flight that stands out in your mind as being either one of the best or the most fun?
Of course, know me very well, Michele. And fun is my middle name. It's what I'm all about. Whether you're a road warrior who's flying all of the time, or you're someone who just loves to fly, or you're looking to achieve status, when you're in the air, it's about making it as easy as possible, but also as fun as possible.
I'd say that I have a couple of memorable flights. The first was when I made my first international flight, going from America to London. My first flight flying business class or better was on Trans World Airlines TWA. And I just remember being on a B747 for the first time with the lounge upstairs. This would have been the late 80s, the early 90s, for that first business class flight. I remember everything about it from being invited into the lounge, having an open bar in that lounge, and anyone who knows me knows I love bubbles a lot!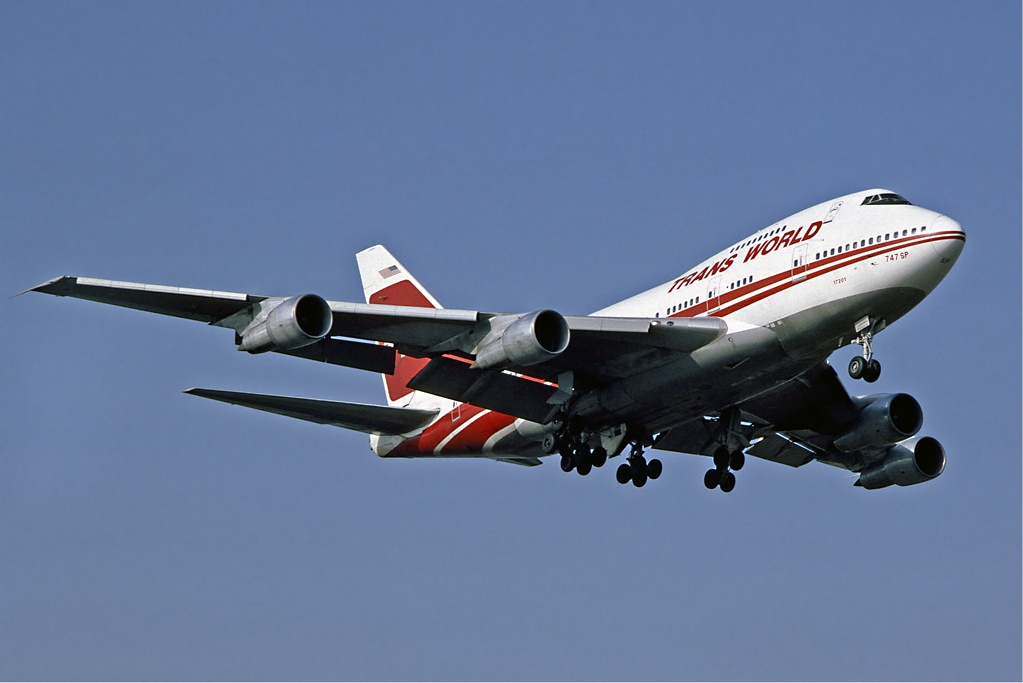 Then being invited onto the plane in the first group and having that lounge on the B747. That's definitely my favourite aircraft and probably always will be. Just that whole experience, even at that time, they were still doing trolley service. I remember the trolley after dinner with cheese being put on it with port and after dinner drinks. And I remember going, oh, holy moly, I think I can get used to this!
It really was what older people than I would say was the end of the golden era of travel. And if I didn't love travelling already, then I certainly did after that flight! It was a dangerous flight, though, because, as you know, once you turn left, you don't ever want to turn right again!
So that was probably one of the most memorable flights. Another memorable one was going on Air France. Maybe about 14 years ago, going on an A380 for the first time. That was a great experience. The air quality was different. The sound was different. The experience of takeoff and landing was different. Even the lighting was different! I remember sleeping so well from Atlanta to Paris on that one.
I don't always travel up front, and I'm not always turning left! But any time I can fly at the front, and when I've been able to fly first class with British Airways, specifically in a B747, that's a great experience. My favourite seat is 1K as I'm right-handed. That allows me to put my champagne glass to the right and easily within reach!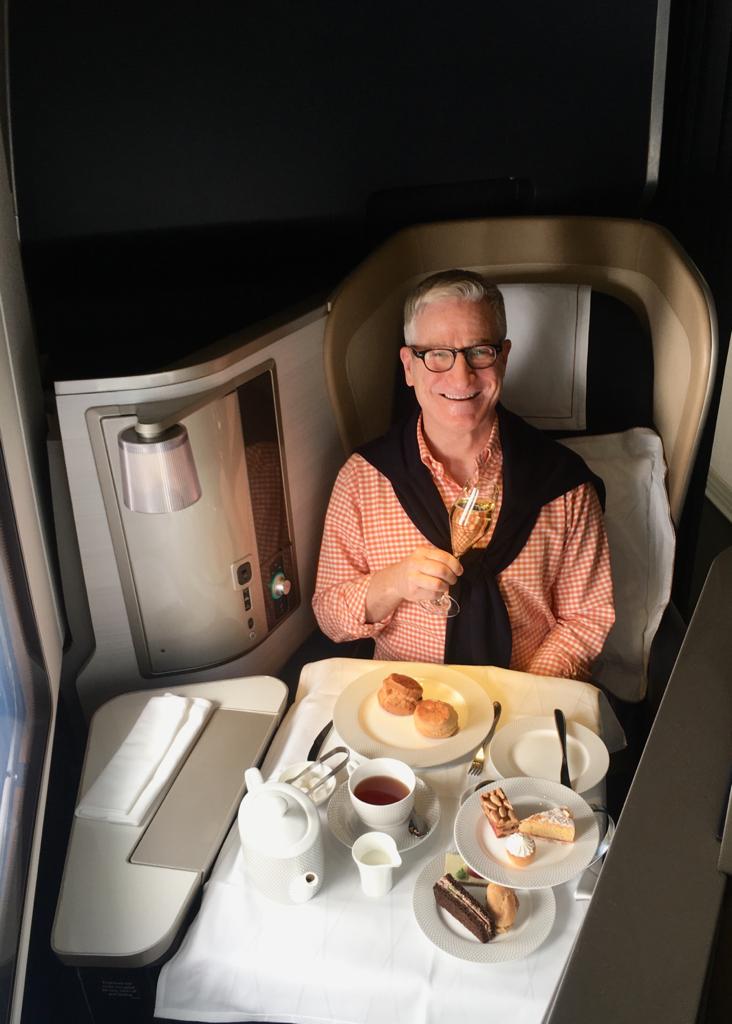 More specifically, my favourite ever, ever, flight was my last B747 flight on 24 January 2020 just a year ago. It was through the British Airways Gold Facebook group, there were four of us who went to Vegas together in First. I knew one of the people that I went with very well, another one I had met before, and then I had not met the fourth one.
We all met for a lounge crawl at Terminal three at Heathrow and then boarded our flight. It was so much fun to be flying with other people, because usually I fly on my own for work. We caused a little bit of havoc while we were on the flight! We drank all of their Laurent Perrier Grand Siecle and ate them out of every bonbon they had! And we had a heck of a fun time. So that was probably my favourite, favourite flight of all time.
That became something of a famous flight among frequent flying circles. Something to do with a disco ball I think?
You know, they ended up calling it "disco-gate" afterward, which I found hysterical, and I thought it was great. It's wonderful that other people have a sense of humour like I do. It's actually a fun story. It started with the BA Gold Facebook group that we belong to which has around two thousand members. It was a general invite to meet up in Vegas or on the flight. There were a few other group members who were on the flight in club class, but the four of us were up front. There were only other two other people booked in First originally for that flight. At the last minute at the airport, there were three other people who showed up in first class, not with us. They were a very wealthy, older couple who decided at the last minute to go to Vegas. They had their security guard with them, who was a big strapping guy!
If you dare me to do something, I'll probably do it. And someone had said, you should turn first class into a disco, and you should take a disco ball with you. I thought, hmm, now how in the world do you get a disco ball installed on a BA flight in a B747, but some of our helpful members told me about a mini USB disco ball. It wasn't a huge disco ball by any means! If you plug it into your iPhone or computer, and then you turn the music on, it will beat to the music.
So we had this little disco ball. It turned into a big thing because someone shot a video of it, and then it ended up being taken from our Facebook group page without permission and being put in some other frequent flyer groups. And so then, of course, we got trolled. But of course, people saw a snapshot, not what actually happened.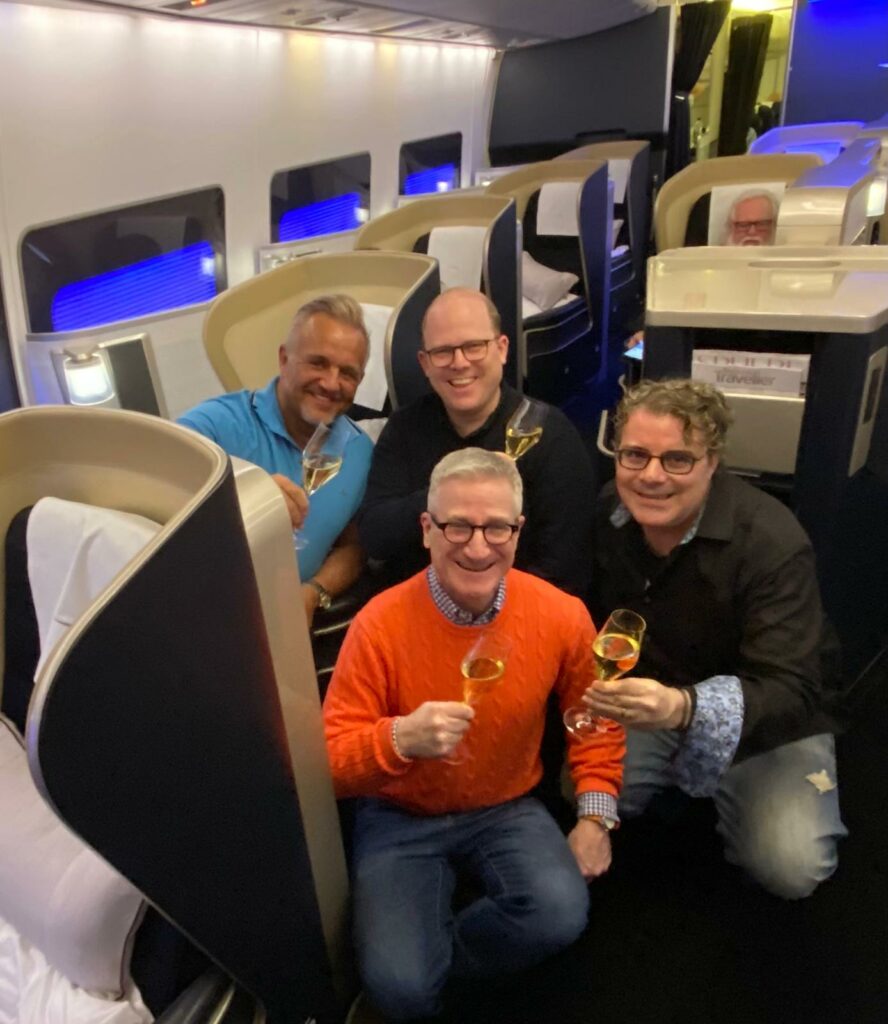 Before we got the disco ball out, we went to the crew. We also went to the other people in first class who were already joining our party because they saw how much fun we were having, except for one person who slept the entire flight to Vegas. So we asked everyone, we said we just want to do a little video with this and have some fun. We did it, and we all had a great time. It was interesting because afterward, the couple with the security guard wanted to know where we were staying. They wanted to hang out with us in Vegas. And they said, you guys are so much fun. And this is probably one of the most fun flights that we've ever taken. So it was a great flight. Discoball-gate 2020!
You've talked a lot about British Airways, and I know that you're a Gold Guest List member with them (top status tier earned with 5000 tier points), so you fly with them a lot. Is there another airline that you also like as well as British Airways? Are you very loyal to BA?
I'm a real tier point junkie! You know, chasing that status when you fly as much is as I've been flying through the last few years is important. You want flying to be a seamless experience, or as seamless as possible. And of course, when you have status with an airline, that certainly helps, especially with me flying to the States and specifically to the East Coast a lot. This week they have a huge snowstorm in New York and Philadelphia, the cities I fly to the most. I used to have to book those flights at this time of year only a day and a half to two days before because I never knew when I booked them what the weather would be like. When you have that status, if there are those last-minute issues, it really helps with any hiccups that come along the way.
But with that being said, I love the Virgin product. You know, it's so rock and roll! It's everything from their very beginning that Richard Branson wanted to do. It's just sexy. You know, the crew are incredible. The experience is wonderful. If you're fortunate enough to be able to fly in Upper Class, which I've done a few times and go to the clubhouse at Heathrow or JFK, it's just an amazing experience that is so fun.
When I'm on my own, that's the one flight, I just feel so elated; there's just this buzz. And it's also the one time I think, gosh, I wish I were sharing this with someone else, whether it's my partner or a group of friends. I probably would have chased status with Virgin, and I have been gold with them, except for their route network. I've also been flying a lot in Europe to France, to Italy, as well as the US, and BA covered all of the transatlantic routes plus Europe as well.
When I lived in America, I was platinum or whatever the highest level was with Delta. I'm from New York City. But before I moved here 20 years ago, I was based in Florida over by Sanibel Island, Fort Myers, and Naples area on the West Coast. And that's all Delta Land. I was flying weekly then as a management consultant. So every Sunday night or Monday morning, I would get on a plane, and it would take me up to Atlanta. I would connect to wherever I had to go in the States. Sometimes I'd fly to other clients during the week, and then on Thursday or Friday, I would fly back home. So Delta is great if you have status as well.
I do stick with BA simply to keep the status, but you know, just put me up in the air, and it doesn't matter what the wing paint looks like. I am this close to heaven literally as you can get!
So going back down to earth slightly, is there a particular airport, I don't mean the destination, the actual airport that you really look forward to flying through?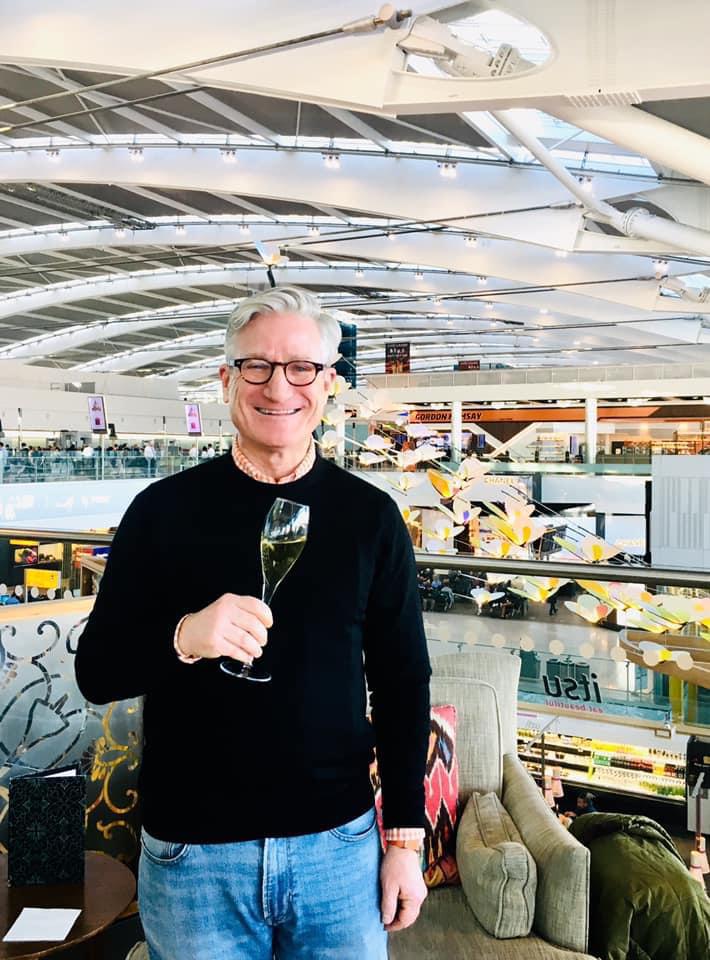 Heathrow Terminal 5 is home. They had some teething problems when it first started. But now I love it as they didn't rest on their laurels. When you look at what they've done since then with the BA First Wing, being able to go directly into the lounge from there through your own security lane, it's great. I love the tunnel down below that takes you to the B and C gates, if you don't want to take the tram. I take the tunnel sometimes after getting off an overnight flight when I need to wake up. The lighting down there is really cool.
I will say as a gold guest list member, there have been several times coming off of JFK or L.A. flights where I've gotten off the flight, and they've greeted me at the gate, or as I've stepped off the plane, they put me in a buggy and then they've taken me in the tunnels. Or they've been kerbside when I arrive. That's so cool.
Can I ask you a question, which airports do you like?
I like Terminal three at Heathrow because of the whole oneworld lounge crawl thing. I like Hong Kong because of the Cathay lounges, which are quite unique with infinity baths that you get in the cabanas. I've been in first class on BA and had someone pick me up in a buggy and take me to immigration too. Although I hate that it's so big and you feel like you've hiked several miles to get to your gate.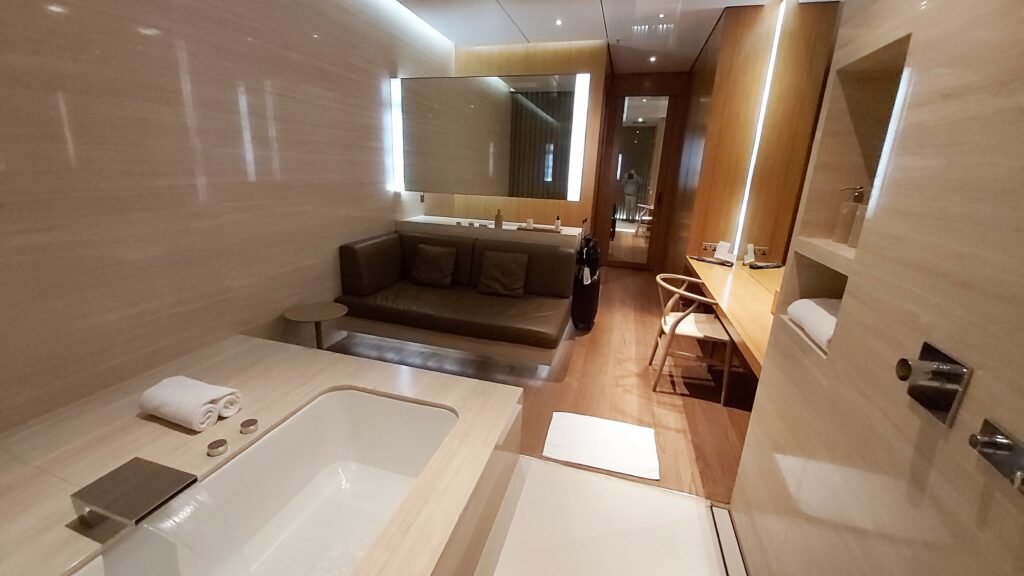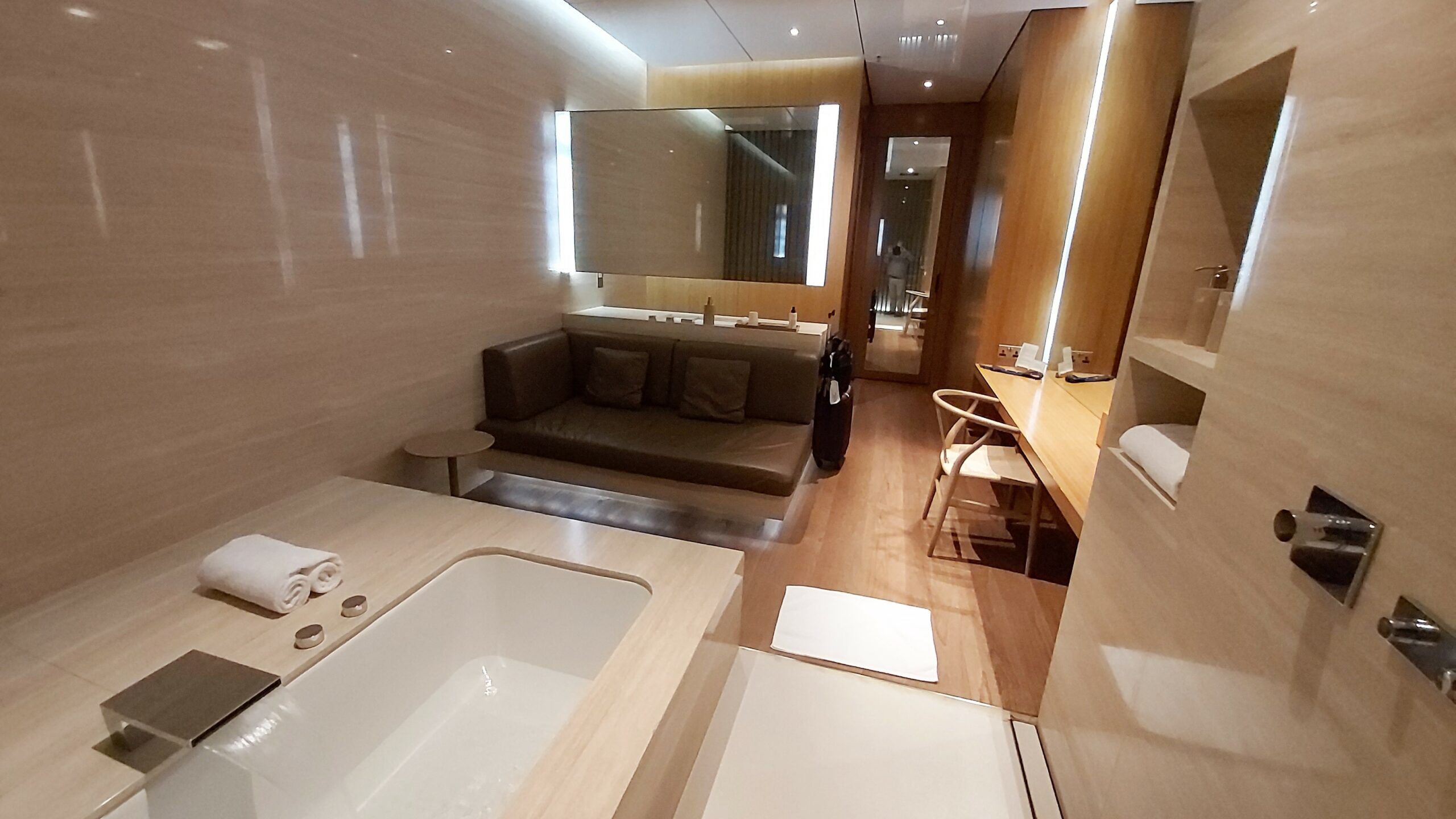 Singapore is the same with a love/hate thing. I love Singapore Changi in many ways. If you have a long layover they've got the outdoor pool and just being out in the fresh air swimming feels indulgent after a long flight. And I love all the attractions, and there's a lot of nice greenery. It's an attractive airport. I hate the distances again because they have carpet on the floors, which makes wheeling your luggage really hard work!
I also now like L.A., which used to be terrible. I think it used to be such a bad airport but since they redid it, it's so much better. It's usually quick to get out of on arrival, and I love the Qantas First lounge, which I think is one of the best worldwide.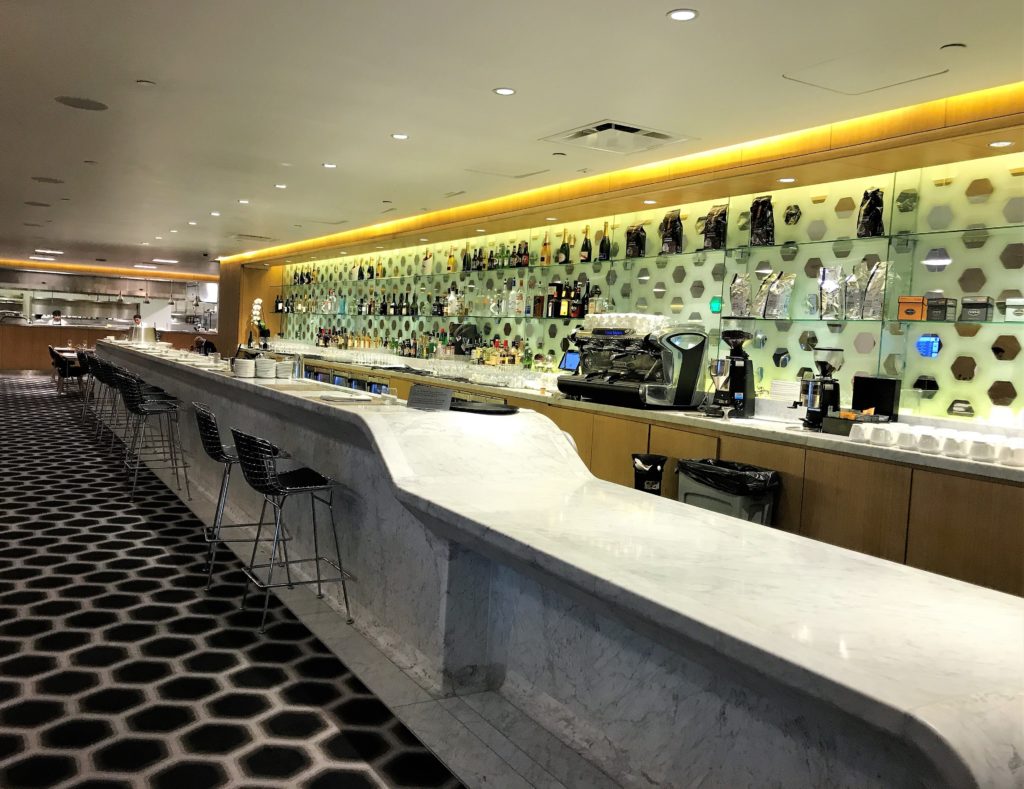 I totally agree. I love when people post on social media about their first experiences in the Qantas lounge. The food, the service is incredible. You know, you get a proper restaurant, really top-notch restaurant-quality meal in there. And they're just so friendly. Yeah, I like that terminal too, except if they're busy, it can take forever to get through security; even with fast track I've just never had much luck. Good choices. We should travel more together!
We have never actually flown together, although the first time we met was in New York. We should really be in Vegas together at the end of the year. But that's right. We'll have to do some actual flights together. I think that would be fun.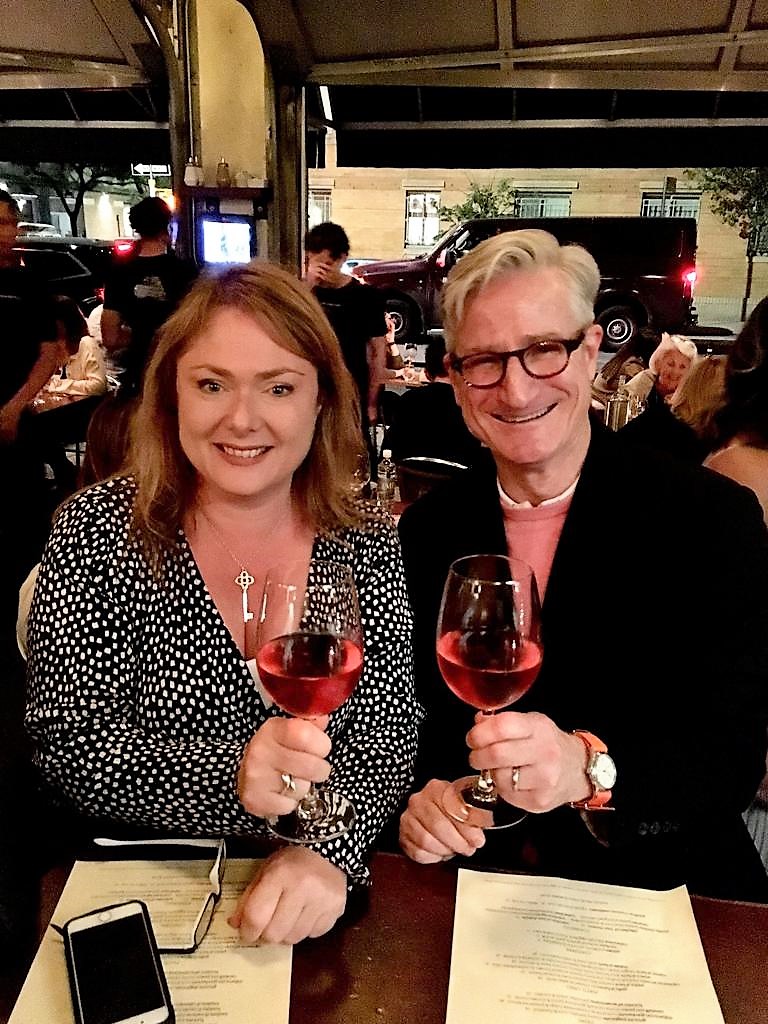 I promise I won't bring the disco ball!
So moving on to status, as you've talked quite a bit about status with Virgin and British Airways, do you think the airlines are doing enough given we are now in 2021 where we all thought we'd be back to normal at this point? It actually seems that travel is getting worse rather than better for the next few months. Do you think the airline should be doing more to help people keep their status? And if so, what should they be doing?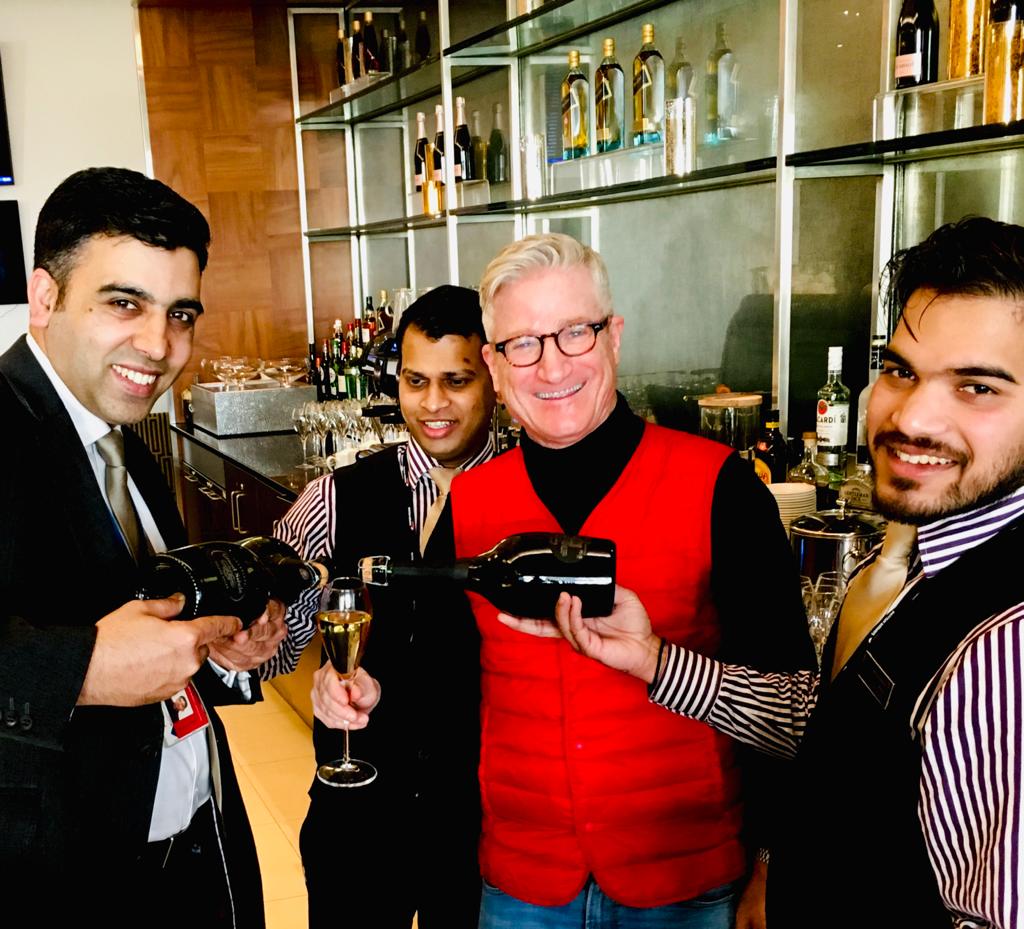 I'm very grateful that last year our status with pretty much all of the airlines was extended through this year. So that was great. And I thought it was the right thing to do, but I also thought it was a very generous thing to do.
It also calmed me down and all of us who love flying, because we do spend money and time on travel. Not just time in the air, but time away from family, time away from loved ones. So I was going, yes, I'll be able to make status because I've booked all these trips. I can't even tell you how many; I've got a pile of vouchers because I print them out; otherwise, I'll forget. Most of them have been cancelled, or we've got into lockdown measures like we're currently in right now.
My tier year ends in November and my mind daily is thinking about how I am going to do that. And every time I get another flight that's cancelled or that's changed, I do the quick tier points sums in my head. Tick tock. Tick tock. Am I going to run out of time? I was supposed to be in San Francisco a week ago, and of course, that all got changed. I was actually going to do some work, some social media stuff, so I technically could have gotten on that flight. But it just didn't feel right.
My next flight is May when I'm supposed to be going over to New York. And I'm hoping it goes through, but who knows? And then I've got a flight for July 4th to go to L.A. and Palm Springs. Who knows if that's going to happen because California keeps going in and out of lockdown's like we have. If I had been able to do all the flights that I booked and have planned I would make BA Gold guest list again. I would love to see the airlines make a move on this now. But at the end of the day, you know what? I'm healthy. I've got a roof over my head. Sure. I'm not flying and I'm not doing those things that I love. And I've had to reimagine this whole TV thing through the help of networks.
If I didn't have the status, I can say this, I probably would have gone for a lot of these Virgin deals that came up because Virgin has led the way and taken the risk with insurance added in with bonus points etc. But my loyalty to British Airways because of that status I've worked hard to get is preventing me from going on another airline. So fingers crossed.
One of the issues we have for BA Gold Guest List is the first time you qualify; you have to get 5,000 tier points. But you can maintain it for 3,000, but you don't get Concorde Room access. So if we lose GGL you've then got to get 5,000 points. I think we all accept travel's not going to recover for a few years; even business travel is probably going to be at least another 18 months before it gets anywhere close to normality. So there needs to be some sort of concession that you don't have to start again at a time when it's going to be difficult to travel anyway, even when we're legally allowed to.
And furthermore, if you are gold guest list, I believe if you don't make that you get a "soft landing" to silver at that point. Is that correct?
Correct. And that's one hell of a drop.
It is and that would hurt!. I would cry, I would go into my stash of good champagne and probably drink myself silly!!
When we are allowed to travel, say there's a big bang, (we know that's not going to happen), and all the restrictions are lifted. Everybody's vaccinated. We're all happy to travel. Where would be the first few places that you went for pleasure rather than work? Where would you want to go, either somewhere that you've been before you'd love to go back to or somewhere new that you've always wanted to travel?
The first thing that I would do when we're in that magical state with everything open would be to see my family in America and see my parents.
I'm very blessed that they're still alive and in great shape. While it's great to video call, I really, really miss them. Having travelled to the States for the last few years, every three weeks, it was very easy for me to build in trips to see them.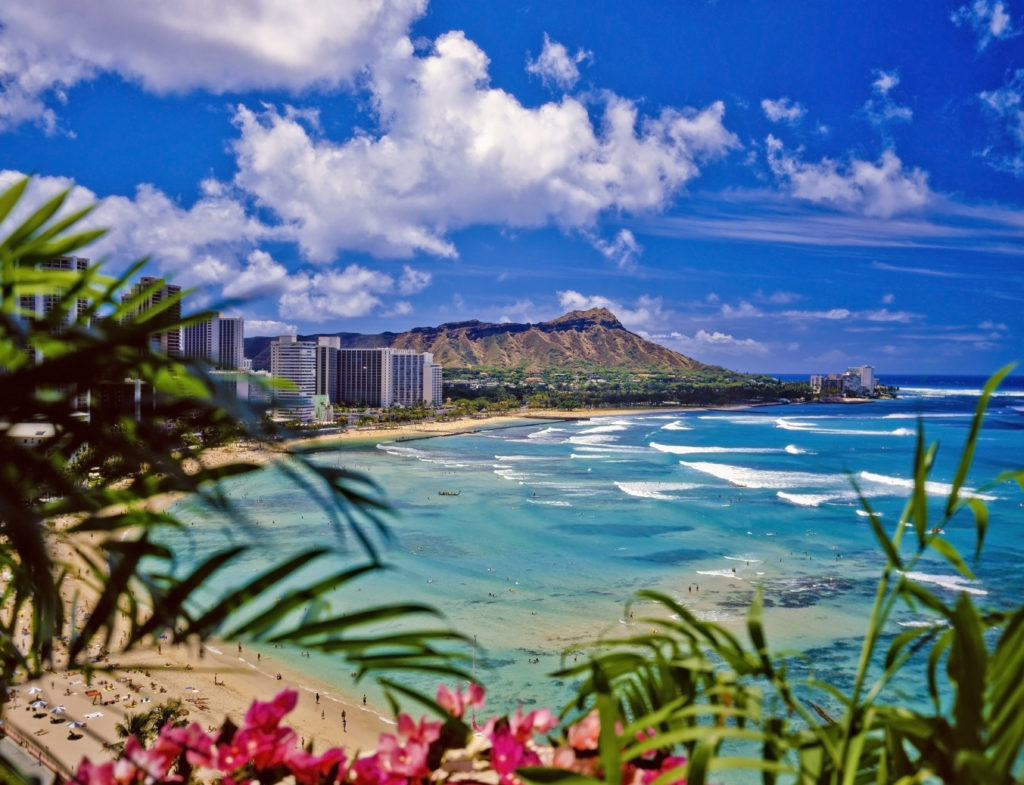 Somewhere I have been, but it was many years ago is Hawaii. And I know it's one of your favourite places too as you've written about it. I would love to go back to Hawaii. My husband, who's English, has never been to Hawaii, and I just know he would love that.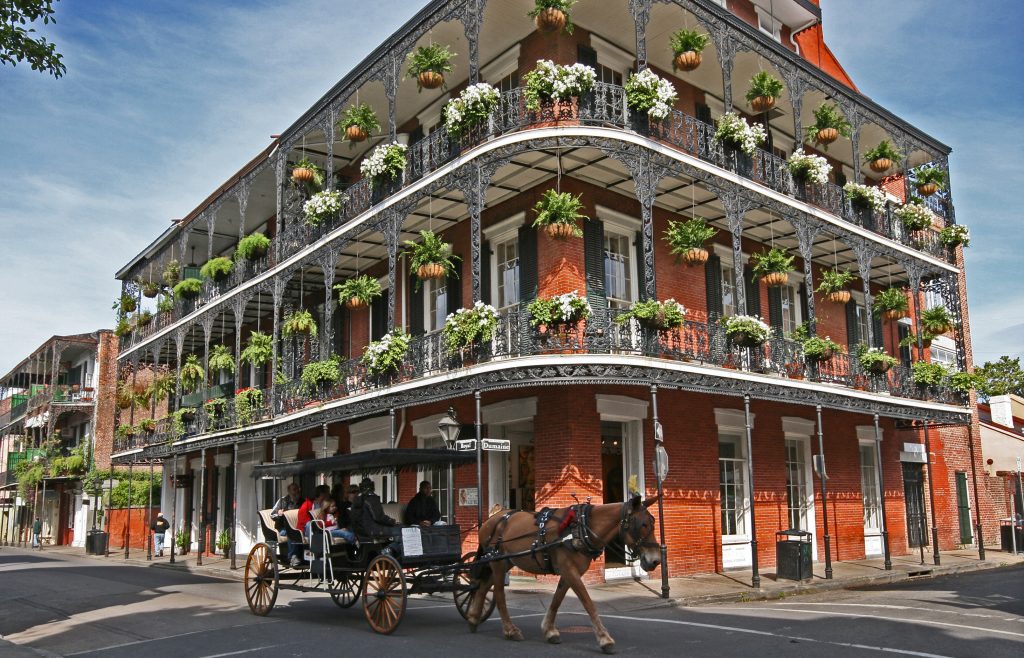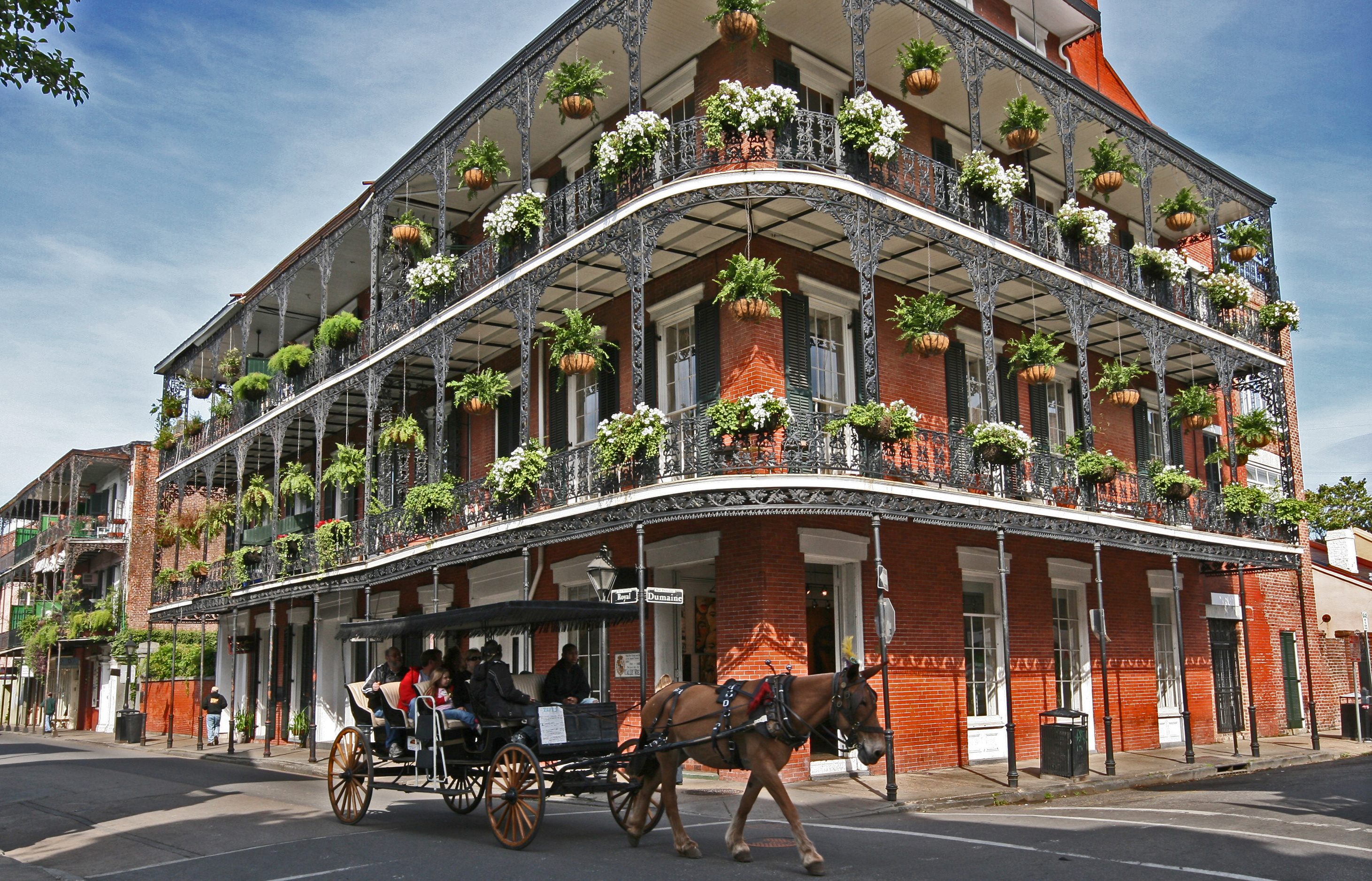 I'm also a huge fan of Miami Beach and Miami. I really love the culture there. One other place would be New Orleans, especially with BA on their direct flight. New Orleans is one of my favourite places. I'm a real foodie and to me it's probably my favourite city in the world to go to eat. In fact, after I booked the flights when I go to New Orleans, the next thing I book before I even book where I'm staying, is where I'm going to eat.
Thank you so much for talking to TLFL today, Patrick. It's been great talking to you again.
Thank you so much for letting me be a part of your party today. It's fantastic. I always enjoy our time together, and I am just a huge fan of Turning Left for Less. There are so many bloggers out there, and there are only three or four blogs that I follow religiously. And yours is one of those. You're one of the first that I read even before I'm out of bed!
You can follow Patrick on IG @PatrickHHoy Facebook @PatrickHHoy or Twitter @PatrickHHoy