Andi Peters, is a television presenter, producer, journalist, and voice actor, currently employed by ITV and best known for roles on breakfast TV shows Live & Kicking, GMTV, Good Morning Britain and Lorraine, and for hosting Dancing on Ice: Extra and The Big Reunion. He also competed in the first series of the ITV skating competition Dancing on Ice. Many of us may also remember him from his days as a children's TV presenter in The Broom Cupboard!
Recently Andi has come out as something of an aviation geek as well as a frequent traveller. In 2019 he presented the BBC series "Plane Spotting Live". TLFL is very lucky to have Andi as a frequent reader, and he has often provided some interesting commentary on my articles from his own experiences via his Twitter account.
I was fortunate to spend some enjoyable time with Andi on the phone this week chatting about his travels.
Andi, you are known as something of an aviation geek; what started your interest in travel?
I've always liked travel, but I wanted to be a pilot as a young boy. At least, I think I did, but maybe I wasn't clever enough! Certainly, in my adult life, I have always thought I wanted to be a pilot. I have never done a private pilot's license or anything like that. I've been on a couple of flight simulators recently, but I didn't take any real steps towards becoming a pilot. I got into television when I was 18, so I didn't look down that road in any greater detail.
I also always remember British Caledonian and flying on that airline as a child. I remember thinking this is great. Even now, I think the British Caledonian Girls are the closest thing we have had to the Singapore Girl style iconic cabin crew. I just remember British Caledonian and their slogan, but it was everything about that brand I loved.
I've always had a fascination with travel and planes, and that's my job now. Well, up until last year, it involved travelling quite a lot. For example, before COVID, I did 160 flights in 2019. So I spent a lot of time travelling, a lot of time on planes. Plus, I live on the flight path, so I see planes all day, every day.
You've obviously taken a considerable number of flights. Is there one particular flight that sticks in your memory as the ultimate experience?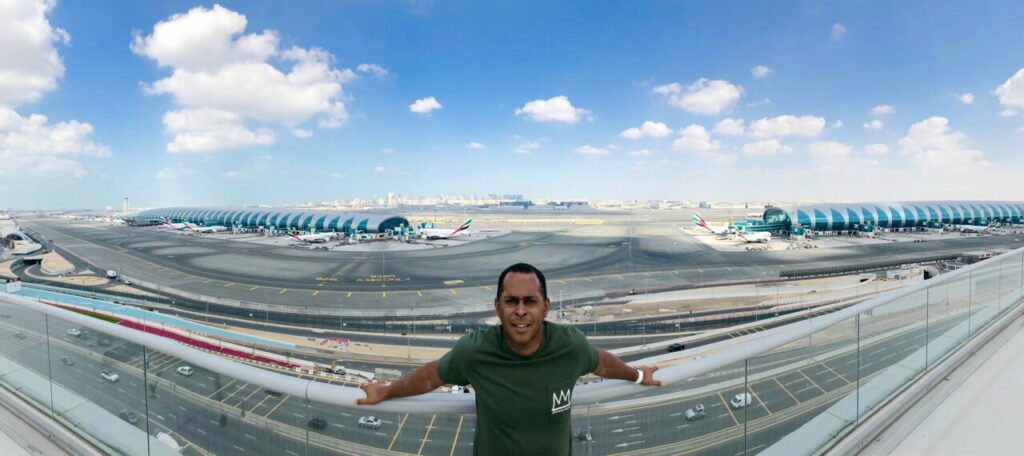 I think the ultimate experience would be when I first flew on Etihad in their First Class Apartment on their A380. It was the fact that the aircraft cabin design was so different from anything I've ever been used to. Or anything that any of us have been used to. The shape of the cabin was the wrong way round to me. It wasn't facing forward – they were all sideways on. I still, to this day, remember being completely wowed.
I also went on Concorde a couple of times. But you're expecting to be in awe because it's Concorde. I've still got my boarding card. I've still got my luggage tag and gifts. Everything about Concorde, you held in that expectation of a unique experience. But Etihad First, where I was just expecting a run of the mill A380, to see something so new and innovative was a huge wow moment for me.
I also loved the Etihad First Apartment (read TLFL's review here); how do you think it compares with Emirates First?
I've not done the Emirates B777 "Game-changer" First Suite (see TLFL review here) I've done lots of Emirates first class, which I do believe is probably one of the best first class products overall, but then there is also Etihad's First apartment! I would definitely like to try the new Emirates first class, though.
I agree that I don't think there's one perfect first class; which bits of first class, if you could kind of put them all together, would make the ideal product for you?
I would take a Singapore Airlines crew, Etihad chef on board, Emirates service standards, Emirates Caviar, pajamas, amenity kit, and their A380 shower. I also love the bag they give you on Emirates, which is great for the supermarket shop. I always try to see if I can spot anyone else with one!
I would also take Etihad First Apartments layout. In terms of a lounge, I would go for the First class day bedrooms at Zurich Airport for Swiss First.
So staying with the subject of airlines, if you had to fly one particular airline, which one would you choose and why?
Emirates. I think they're the most consistent airline. I always say you can have the best trip with British Airways from London to New York, or you can have the worst trip with the same product, it just depends on the crew you get.
With other international cabin crews, the thing they all have in common is their job. So you can't banter with them as easily because they're not necessarily British, and I can't talk to them about what was on TV last night! However, what they all have is their common goal in the service of the job, and that breeds consistency. I genuinely think the level of service on Emirates is always consistent, as are Singapore Airlines. You just don't have a bad flight with them from a cabin crew point of view. And I find that for me, it's something I really, really like, consistency of service.
It sometimes feels like after BA introduced the Club World business class seat, which was revolutionary at the time, they just stopped bothering with other things. But we do have some of the best experiences with them as well. Because the crew is British. They know you. My father used to say that if you are getting on a BA plane in Lagos or Hong Kong, you're back in Britain the moment you step aboard. And it is the most wonderful feeling.
The issue is all dependent on if the cabin crew serving you had a nice day! If they didn't have a good day, you're probably not going to have a good flight. And that's a British thing. They don't hide it. If they are having a bad day, they are not going to really care about you.
I think on other international airlines that their whole focus is always passenger, passenger, passenger. And again, I think there's a thing about me being a passenger versus just a customer. To an airline, being a customer means they just have to deliver a service. I think the word "passenger" has more empathy. "He's my passenger, so I want to look after him." They don't want to look after customers; they just want to make sure that transaction happens. I think a passenger is a more emotive thing. And at the end of the day, emotion will win because if you employ people who want to look after people, you may have a better journey.
Talking about airlines still, is there a particular loyalty scheme that you favour over any others?
I mainly use three. I've got lots of points, but I'm not necessarily the best at using them. I've been British Airways Executive Club Gold for life for four, five years, if not more.
The BA Executive Club is a very good scheme, as is Emirates Skywards. I think my favourite is American Airlines Advantage. I think that's my preferred one because you can redeem on quite a wide network of airlines, even outside of Oneworld, and their support is exemplary, really helpful. It's also just straightforward to use. I credit all my Oneworld flights to American. I'm Executive Platinum with them.
Do you think the airlines have done enough with the pandemic to look after their frequent flyers and extend their status or stop miles and vouchers etc from expiring?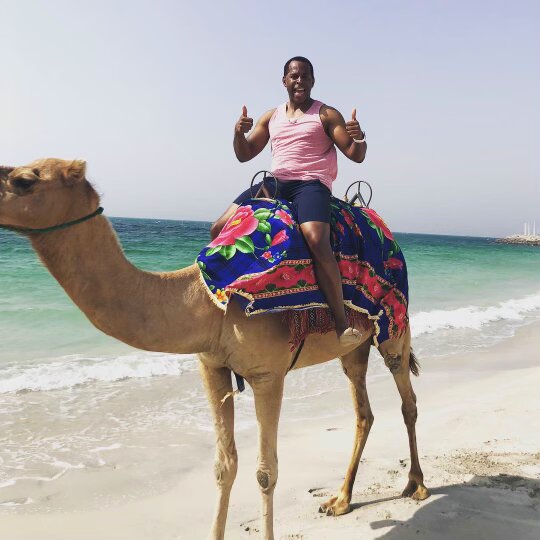 From what I can tell, it feels like they're doing the right thing. I believe it's a shame when people have to fight for stuff, which is common sense. A friend of mine will lose his gold card because he hasn't flown. But the six first-class flights he was going to take have all been cancelled for one reason or another. So, therefore, one would have thought the airline would just go, "we can see that you were going to fly with us, and we cancelled, so we will maintain your Gold status." He literally texted me this morning, prepared for a fight. As we all know some airlines are very much "rules are rules" So I think some airlines are better than others.
I also think what's interesting is lots of airlines wait to see what other airlines do before they make a decision. What happened to good old fashioned service? No one's been able to fly. I think they should all just say, "you were gold or whatever on 1 March 2020 or 1 March 2019, you will have that same status on 1 March 2021 or 2022 when we hope the world is getting back to normal. To me, that's quite simple. And bearing in mind the actual cost to do this is minimal, really. For me to be a member and be gold, I must cost them the same as if I was silver. So actually, why not just say, right, we've decided, we will let you just stay as if the two years didn't happen.
It's things like the Qatar refund vouchers where they give you an extra 10% to take a voucher. It's a lovely little gesture, you know, that makes a tiny bit of difference. With Virgin, I read one of their terms and conditions where they helped that bit more. With their sale fare, £999 for Upper Class, they offered £350 against having to rebook to new dates.
They're such giant monoliths, some of these airlines, but they forget the small little things that can make a massive difference to the passenger/customer. Just do one nice thing. You'll win somebody's loyalty.
Some airlines have just become arrogant. I think that British Airways became quite complacent with things. Like stopping certain drinks such as coke zero or Fanta or the cheap concentrated orange juice they serve in all the cabins that no one has ever heard of or seen in a shop!
In First, they say they get one jug of freshly squeezed juice, but once that's gone, you get the Sunpride. That's when someone has just paid them £6,5000 for a first ticket versus £320 in economy. Why not just get something like Tropicana in the middle of two extremes?
In reality, with a gold card, the difference is the seat.
Have you actually managed to do any travelling since the pandemic has started, and if so, how was it compared with your experiences before?
I only came back from Chicago on 10 March last year, that was my last international flight. The only flights I've done since then is a return to Glasgow for work in August, so it was just a short-haul. It was in Club Europe with BA. There was food in a brown paper bag, which was just horrible, I think it was a chicken and coleslaw sandwich. The way it was packed in the brown paper, it had started soaking up all the oil from the sandwich. I just remember thinking you wouldn't serve this in second class on the train between Manchester and Scunthorpe, let alone business class! Even on flights to New York, there was a not dissimilar sandwich. So if it wasn't for the Do & Co chocolate mousse, which is just the most delicious thing in the world, it would be a disaster!
I do a lot of work with Emirates because I have a channel on their in-flight entertainment system. But I remain unbiased because I need to be. I made a film about their catering, and they were saying that steak for first-class on Emirates must weigh at least 180g, but for BA, it's 100g. So that's how BA introduced better food without spending much more money, by reducing portions. There's a limit to cost-saving. When it starts impacting the customer experience, it's not actually money saved if people start flying another airline.
If we take American Airlines as a contrast, I'm not keen on the actual planes or cabin. But the food portion sizes are much bigger. The service is fast, I mean, literally, it's over in an hour. You get to cruising altitude, then they start serving you food immediately! Because they do everything so fast so they can just turn the lights off and try to make you go to sleep. But if you look at it like that and you go, I've had a good meal, I'm going to sit here work or lie here and get more sleep; actually, it's not too bad. AA has a Heathrow terminal 3 departure (when it reopens). So you could use the Cathay Pacific Lounge or the Qantas lounge for coffee or cocktails. They are beautiful lounges. So you could argue that people will vote with their feet and fly American. (Michele's note – I did just that when BA went through their cost-cutting phase)
Talking about travelling over the last year in the pandemic, obviously, you wore a mask on the plane, and masks and social distancing will likely continue for a while. Would things like that put you off travelling once we are allowed to, and it's safer?
I was really nervous about the flight to Scotland. For whatever reason. I don't know why. I had not been on the plane for six months, and I was worried it would be quite stressful, the mask-wearing, etc. It was fine. I came back and said, oh, it's okay, I just felt normal. You just had a mask on. I think now we're even more used to masks. So it would be less impactive. Also, on airlines where you have your own suite and would be allowed to take your mask off after take-off, it would be fine.
I love flying; I love everything about flying, from the checking in to being in the lounge and then getting on board and having a full service. So I was apprehensive about what the experience would be like. Many of the airlines have scaled all of their service back, and I was worried it would be like getting a bus! You just get on, fly somewhere for seven hours and get off. So it's been wonderful to see that airlines like Qatar and Emirates have kept that full service as best they can because, for me, that is part of why I fly and why I fly in a premium cabin.
I think with the mask-wearing, I've been to China, I've been to Hong Kong and all these places that wore masks for the last 20 years. People just wear masks all the time – when they're not feeling well, when they're on public transport etc. And I just think that will become the norm for a good few years.
Obviously, you haven't really travelled for a long time. What have you been doing to substitute for the actual travel experience?
As I said, I live on the flight path, so I watch planes coming in to land on 27L and 27R at Heathrow. I've become more observant, and I'm trying to be able to identify them from the ground. I'm getting much better at that! There are so many B787s now; it's unbelievable. I've gone back to getting excited when I see an A380 because we just don't see them anymore. So now, at least I get to see up to three a day! It's quite exciting to spot them, especially now that we don't have the B747s anymore. It's a real shame because, for me, the B747 was my plane; it was the perfect flight.
I've watched a few more people's Youtube flight videos, but again, not many people are making great videos because no one's flying. I'm just missing the fact that I've travelled so much for work and to not travel; it's just so alien to me.
Once you're allowed to travel again, what's the first place you hope to visit, and what's your ultimate bucket list destination or trip?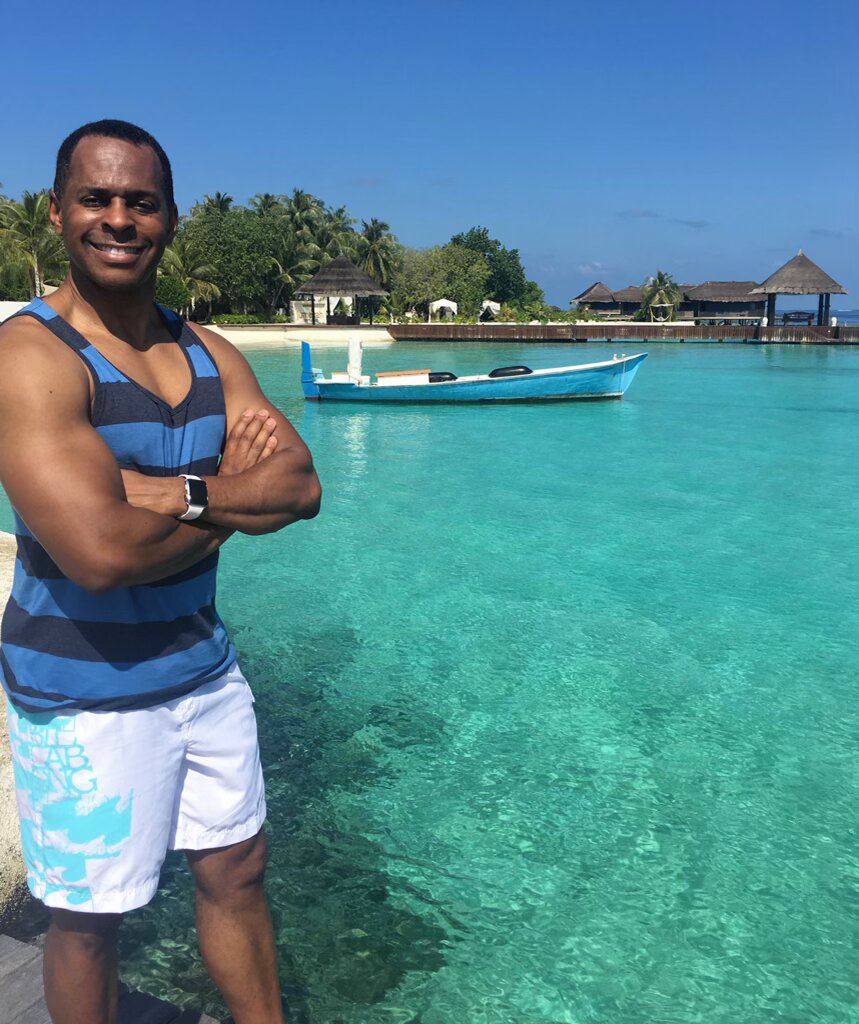 You know what the first place is? I don't really care. I'll go anywhere; I'll happily go literally anywhere! I think realistically, the first place I'll end up visiting will probably be somewhere like Dubai. It's not too far, not too much of a time difference. It's got lots of things I love and I just like the ease of going there. Just to get my sea legs back, too, to remember what it's like flying! For my bucket list, I'd love to go back to the Maldives.
I'm never sure if I'd be bored in the Maldives?
I agree with you because I think you could run the risk of being bored. But I also believe we are now so used to just sitting around all the time and not doing anything. So why not do that on an island?! I just think The Maldives delivers; every picture you see; it's exactly like that when you are there.
I have also booked the Seychelles for November.
What do you think about Andi's views about travel at the moment? Do you agree with him? Let us know in the comments below.