Turning Left for Less event with Business Traveller
There are now just very limited tickets left for our first TLFL event in conjunction with Business Traveller Magazine. Hopefully, this will be the first of many successful TLFL events and we plan to work with Business Traveller in the future for further gatherings.
The exclusive reader event at the end of January will be at Zuaya, the latest destination restaurant for modern Latin American fusion fare. Owned by young Spanish twins Alberto & Arian Zandi, Zuaya takes diners on a journey around Latin America – dynamic, authentic flavours from Peru, Mexico and Brazil, right through to the southern tip of Argentina. zuaya.co.uk. The event will be hosted by Business Traveller Editor Tom Otley and Turning Left for Less. TLFL's Deputy Editor Paul will be available for expert advice on the night. Paul is a frequent traveller with top tier status with airlines and hotels who knows how to make the most of them as well as being a tier point run specialist. Guests will be greeted with a welcome cocktail, before sitting down for a six-course culinary experience.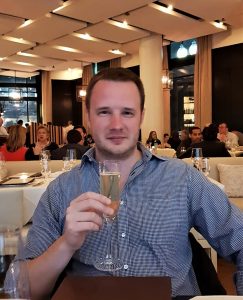 You can find more information book tickets via Business Traveller here.