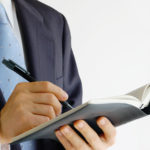 You may remember that Roving Reporter visited Gleneagles hotel in Scotland for the first time and had a slightly eventful time. In this report, he compares taking the train direct to Gleneagles on Virgin East Coast Trains in first-class versus flying. We also find out what happened when he returned to the scene of his previous heinous crime at Gleneagles which ended up with an ironic twist.
When at Gleneagles previously I discovered there was a direct train service from London taking just over 5½ hours. I thought it might be fun to compare the trip with my usual method of transport to Scotland – flying from Southampton or Heathrow.
We were in London the evening before so it was easy to get on the tube to Kings Cross (obviously I would have needed to factor in the extra time if I had to get to London first).
The First Class lounge at Kings Cross

The Virgin East Coast website promises a lot for the lovely First Class Lounge. What a disappointment it was in reality! It was actually a great reality check for me to really appreciate what BA offer in the First Lounge and I even have more gratitude now for the Galleries Lounges too!
The lounge looks ok but is pretty small and was packed when we arrived. The door is next to the Little Waitrose in the main concourse which is just down from the hoards waiting to take a picture at Platform 9¾. You then have to wait for the world's slowest lift.
You can get entry with any first Class ticket over £10 and your ticket is checked at the entrance. There is a variety of seats (all occupied when we arrived) from tables with chairs, small sofas, chairs with sweeping arms, footstool, and 1 chaise longue which was stuck in a corner. There was also lots of rubbish left on the tables.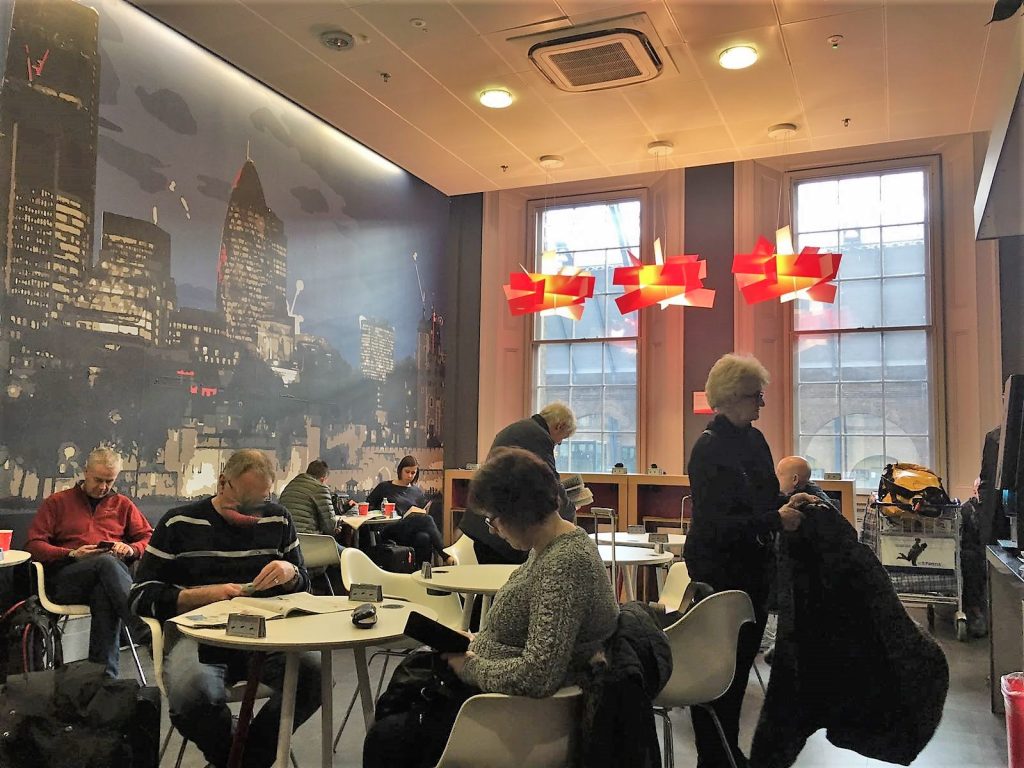 There are a variety of teas and a good range of coffees (which to be fair tasted ok) available along with some juice and bottles of water. There was fruit, crisps, and biscuits too. Another fridge which was locked contained alcohol that could be purchased (no one did). It only had cans of gin tonic and mini bottles of wine so it was hardly a tempting proposition.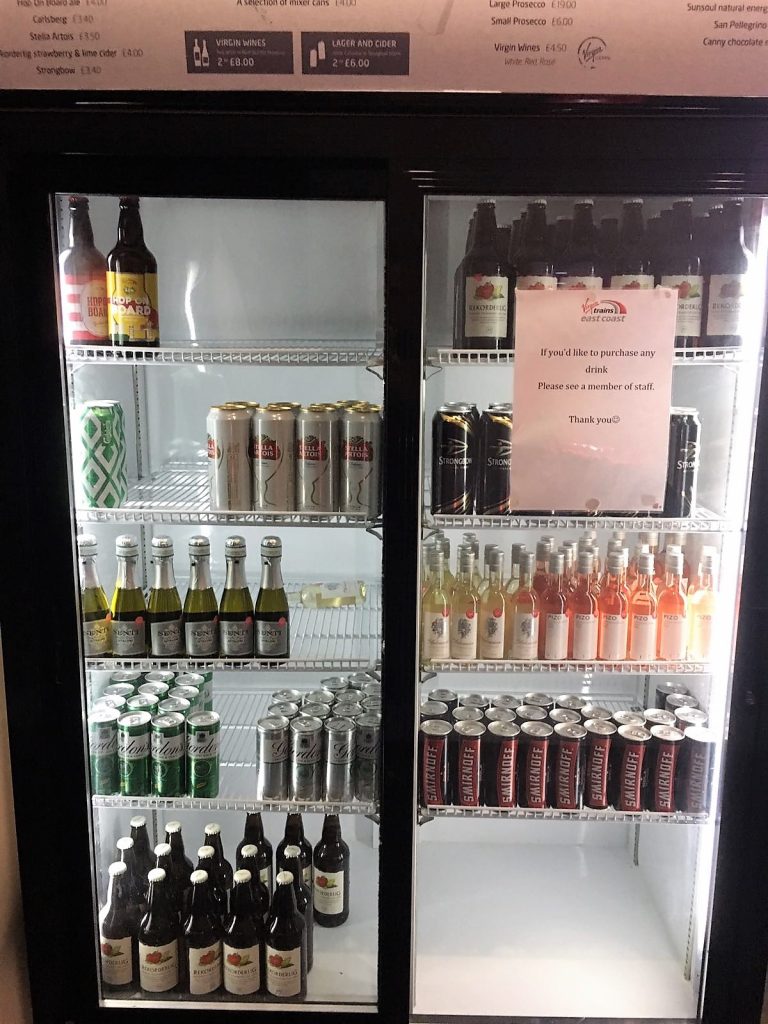 We were there in total for about an hour, the lounge emptied every 20 mins or so and then quickly filled up again. One positive was the direct access from the lounge to the overpass that takes you (via escalators) to your platform.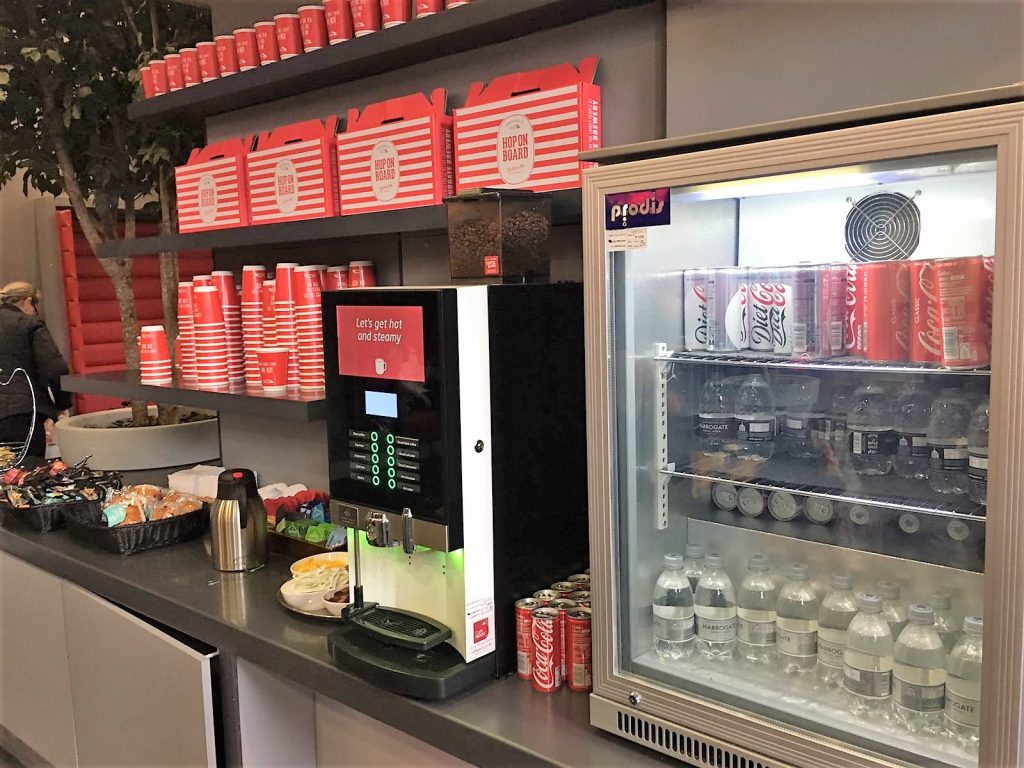 I wouldn't bother visiting again as there was a large Pret downstairs which would have been just as good.
The train

The train looked though it had seen better days, to be honest. We reserved seats on the right-hand side to get the best views of the Scottish coast later, in the Quiet Coach J (half of which is taken up by the kitchen). My initial thoughts were the seats looked comfy and the amount of space was good. The general finish was grubby though. We had 2 mid-size trolley cases with us which took up ALL the space in the luggage rack at our end of the carriage. Most people (maybe seasoned train travellers) came with cabin-sized trolleys which did squeeze in the rack above their seats.
Reminiscent (the only thing though) of my time on the Shinkansen in Japan, we did depart exactly at 1200. Within moments, the frenetic onboard service started. Maybe it was because we were close to the kitchen (though you couldn't hear any disturbance) all the first class food came passed us (with the crew waddling at high speed).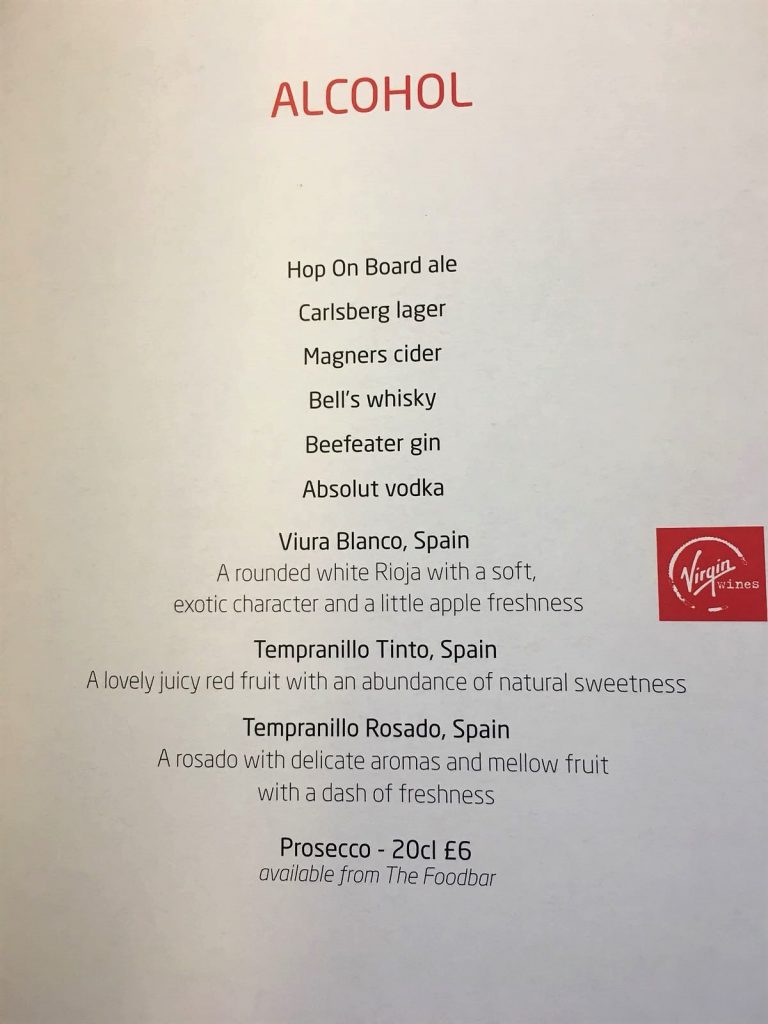 We were offered a drink from the trolley (see menu pics for selection). I had a Beefeater G&T, my better half some Spanish white, and we both had water.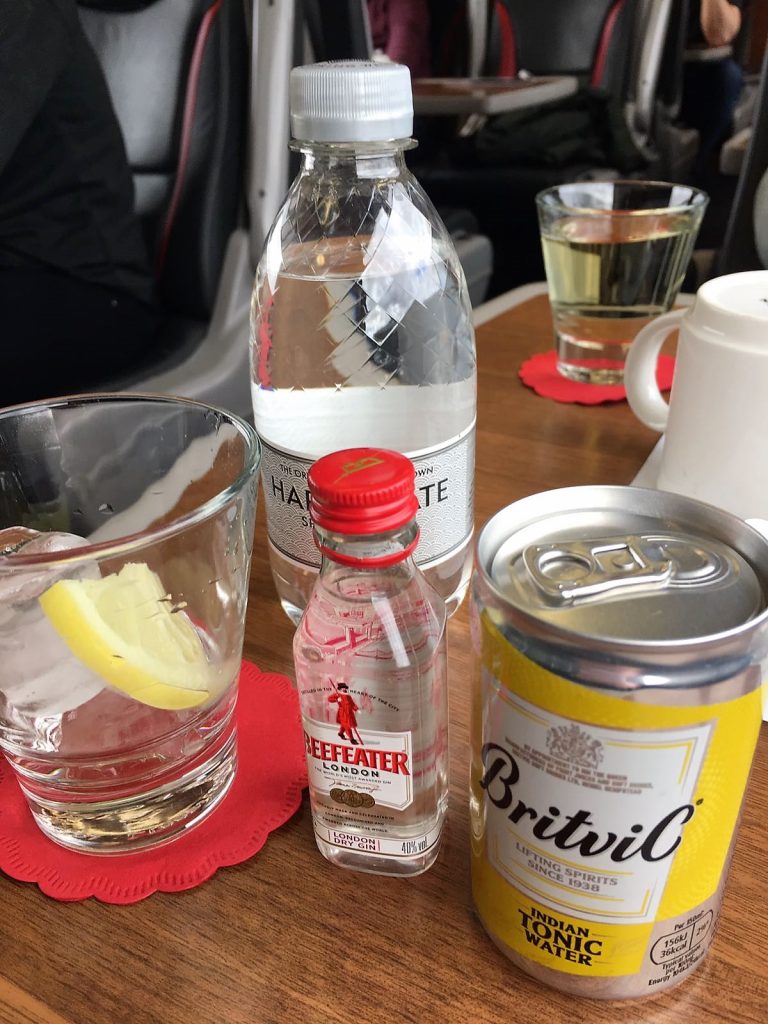 Then food orders were taken (a range of sandwiches were given to those who wanted them, then the sausage rolls (these seemed really popular) then the hot food.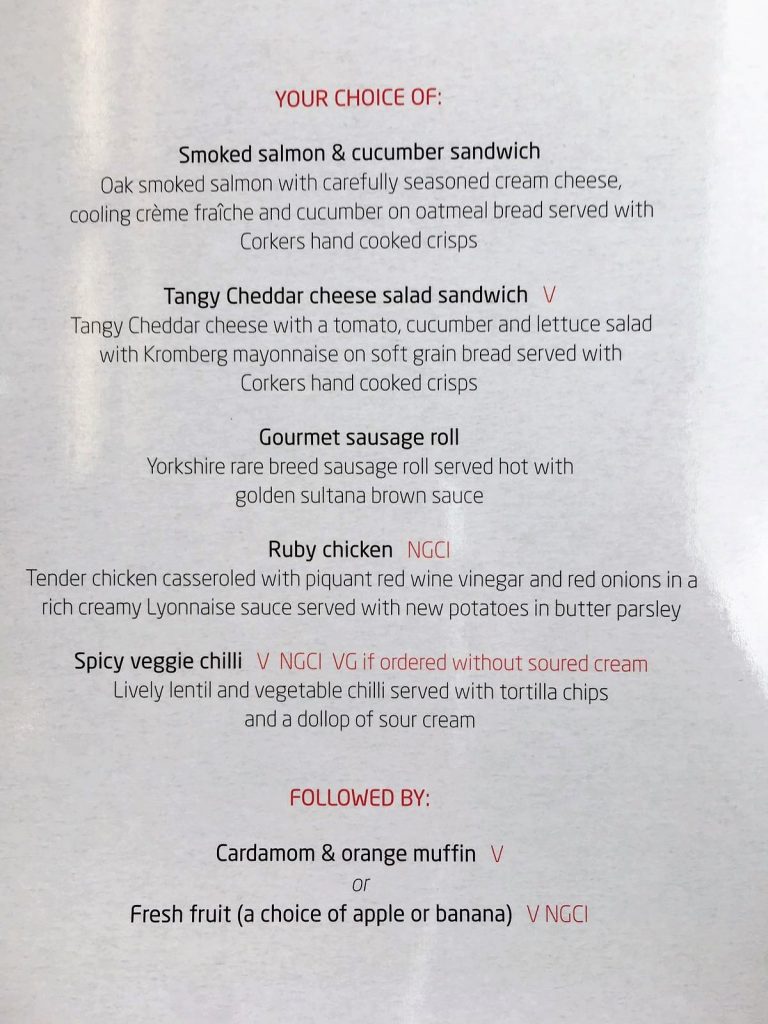 We both had the ruby chicken. When it arrived I thought it was a child's portion but it was surprisingly filling and tasty.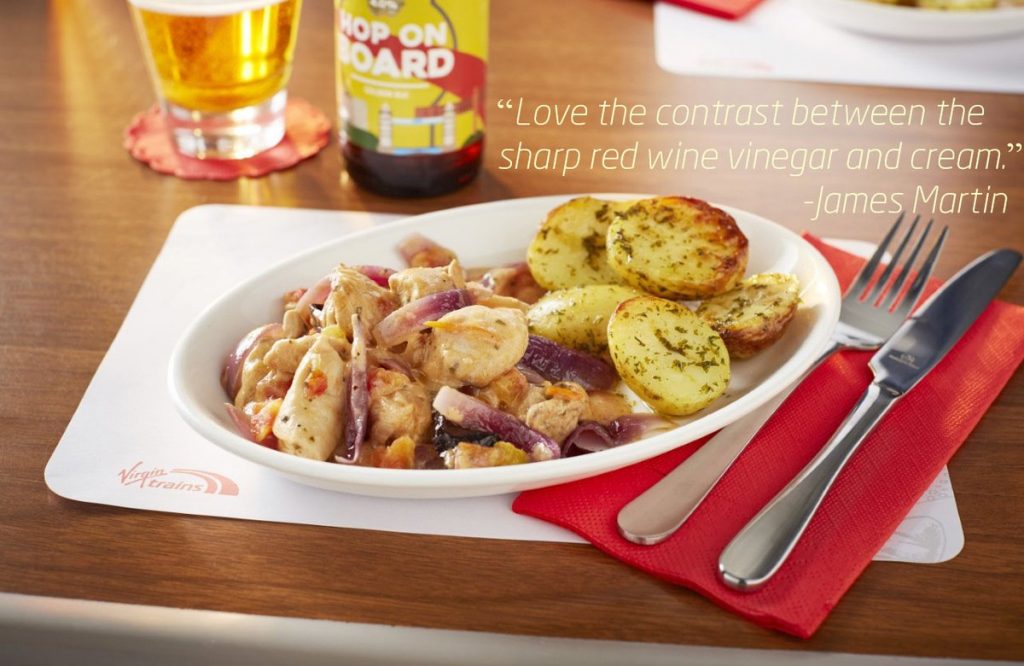 Then coffee and tea trolley came round with mini muffins, fruit, or crisps which reminded me of the tea trolley in a hospital!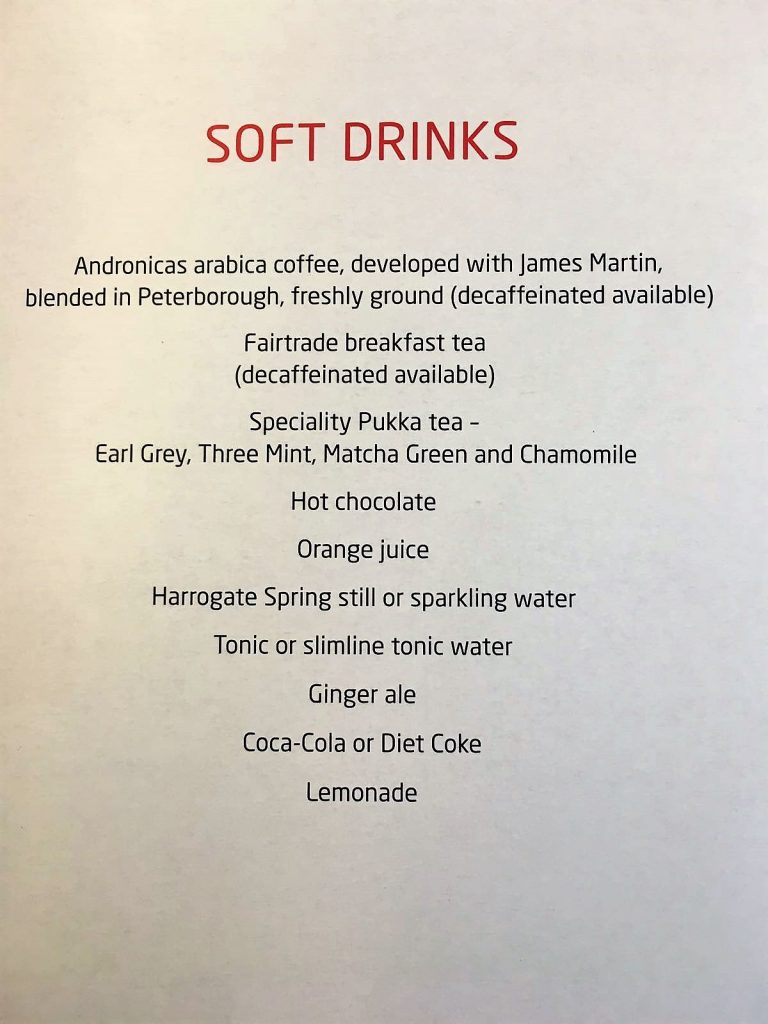 The service seemed rushed and frenetic. The lovely cheery crew were all Newcastle based and were very jolly. But they didn't stop; up and down, up and down the whole way! Frequently a cleaner came through with a rubbish bag so you could dispose of your used items. What really surprised me was the frequency of the drinks rounds (we had 5 separate bar then coffee rounds between Kings Cross and Gleneagles!) being a pillar of restraint I behaved myself (first time for everything – Michele) but you could in truth drink your way to oblivion if you wanted too.
When at Edinburgh new menus were given out and we were offered another menu as the train continues to Inverness. This had the popular Rendang. Amazingly we both declined this time as we were full from grazing all afternoon (maybe it was the 5 G&Ts!).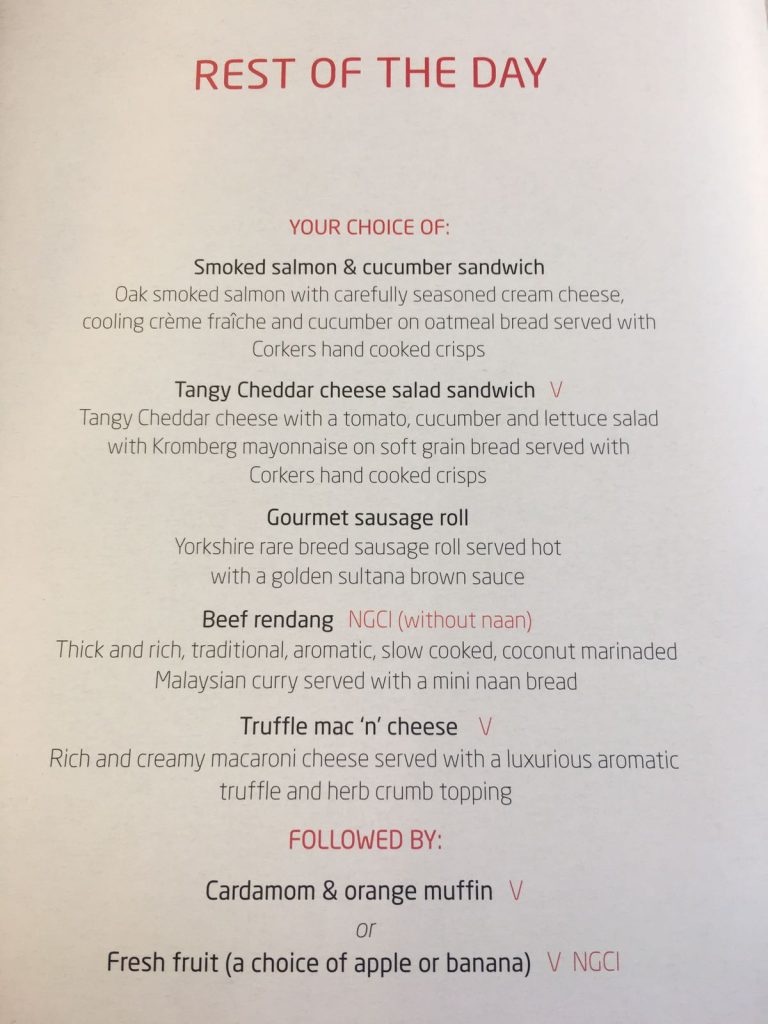 I don't take the train very often – the last long journey was on the Venice Simplon Orient Express to Budapest and this doesn't quite compare! What I did notice was that when the train was moving at high speed (London to York in 2 hours!) it did feel very jolty almost like light turbulence on an aircraft. Though the seats were comfy, it didn't feel at all smooth. Only when we pootled along from Edinburgh to Gleneagles at a normal pace did it feel pleasant.
Also, let's not talk about the toilets……….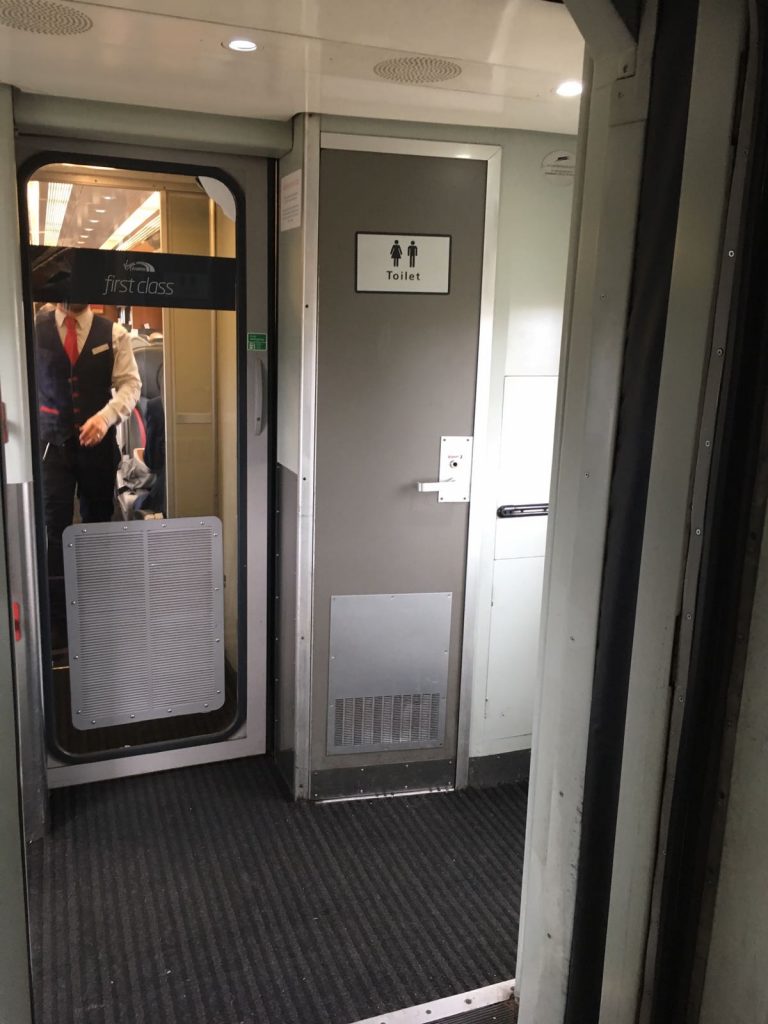 The view for about 15 minutes from Northumberland to just after Berwick Upon Tweed was indeed lovely but the rest of the 5¼ hours was nondescript!
Conclusion
Would I do it again? No, though I might try the new Caledonian Sleeper service at some point. The tickets cost £175 for 2 people on an Advance Saver ticket so cheaper than Club Europe. You can find out more information about Virgin Trains here.
Roving Reporter versus Gleneagles – the rematch
If you read Roving Reporters review of his last Gleneagles trip you will know that the usually dapper Roving Reporter got turned away from the American Bar for wearing a certain pair of white-soled shoes. He said at the time " I was informed that "we do not permit white-soled shoes of any description" which of course made my entourage howl with laughter! It was the first time I have been refused entry anywhere and whilst initially horrified, it now is a funny memory which I will treasure."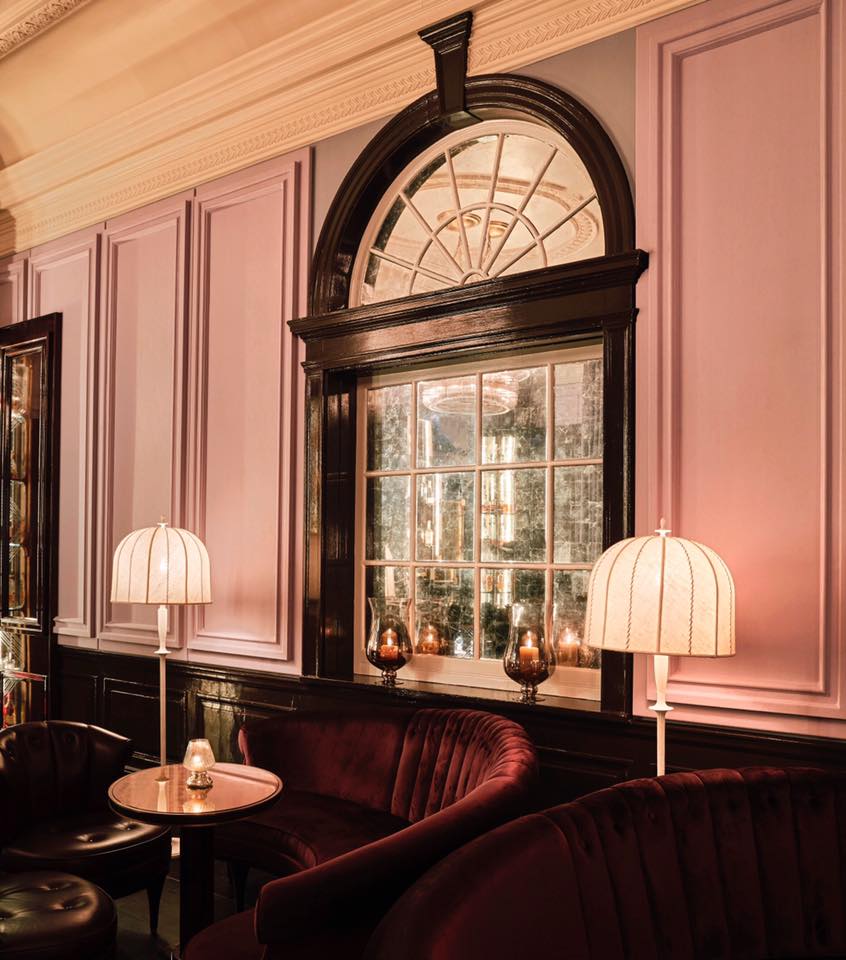 This time RR had gone specially prepared with the correct foot attire looking forward to finally trying out the American Bar. He did indeed get allowed entrance this time which pleased him no end!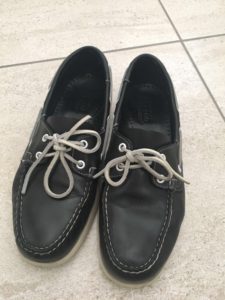 His pleasure was slightly short-lived when he happened to glance down at the next table and noticed that one of them was wearing an identical pair of shoes to RR's pair he was turned away in. He found out that they had slightly relaxed their footwear policy so he could have just turned up wearing the same shoes as last time! The irony!
There are offers for Gleneagles currently from 20% off or more when you stay a minimum of three nights. For more information and offers, visit Luxury Scotland or Gleneagles websites. The hotel plans to reopen on 15 July 2020.