Jersey to exempt vaccinated travellers from tests
You may remember from my previous articles that entering Jersey with a pre-departure test is a bit of a nightmare. Test providers must use UKAS accredited labs of which there are only a handful in the UK. You can read about it all here.
For those with Jersey visits booked there is some great news.
Today the Jersey government gave a series of announcements about travel from 28 May:
Individual national classifications for England, Scotland, Wales and Northern Ireland, and the Crown Dependencies instead of by postcode
Testing regime for Green arrivals will require two tests – one on Day 0 and one on Day 8. Green arrivals who are not vaccinated must still isolate until their first negative test result. The testing and isolation requirements for Amber and Red arrivals remain unchanged
At the earliest opportunity from 28 May, fully vaccinated passengers arriving from a green or amber area in the UK will have reduced testing and isolation requirements. Fully vaccinated arriving passengers will still be required to have a Day 0 PCR test but will not need to isolate while they wait for results.
The rules for children with adults who have been vaccinated have yet to be finalised, as have details about how both UK and Jersey residents will prove their vaccination.
Red, Amber and Green classifications for the rest of the world will also restart from 28 May. Jersey will align its RAG classification as closely as possible to the UK Joint Biosecurity Centre traffic light system.
However, until then, the main issue for testing, that of requiring a fully UKAS accredited lab, is still not resolved.
BA confirms alcohol returning to the lounge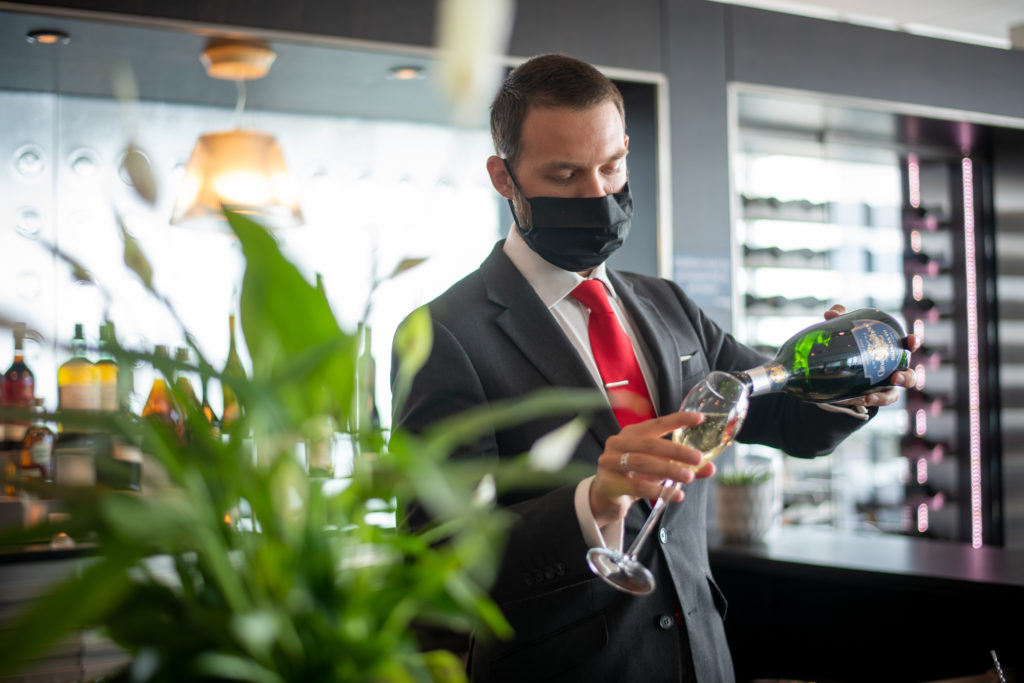 Since the last English lockdown started in January, there has been no alcohol served for consumption indoors including airside at airports. Previously airside was exempt from the rules. With the government announcing today that from 17 May you can now drink and eat inside, British Airways have confirmed that they plan to start serving alcohol in their lounges from 17 May. I'll be at Heathrow next week, so I will bring you a report on what's available.
AA new amenity kits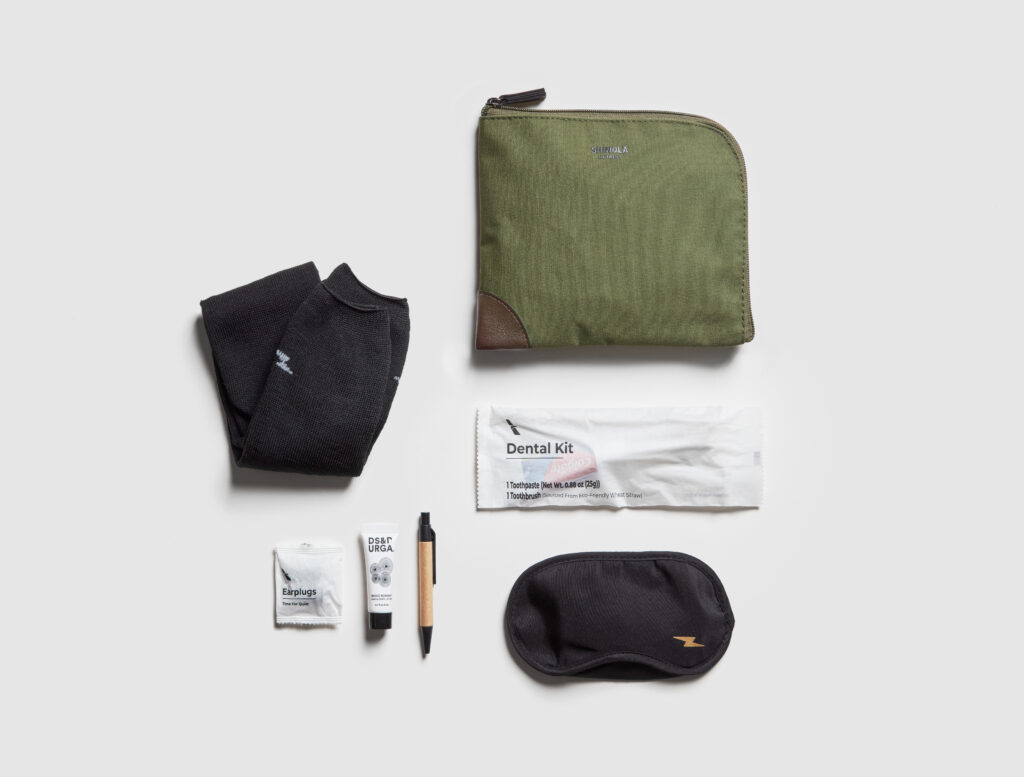 Today we saw the first of what I sadly expect are airlines trying to present cutbacks as an improvement. I have always rather liked American Airlines amenity kits. They were often a little bit innovative and had a generous selection of CE Bigelow products which while not the most luxurious brand, I quite enjoy their fresh scents.
Today I received an email telling me how great their new amenity kit is, but to me it looks cheap and is a big cut back from what they had before.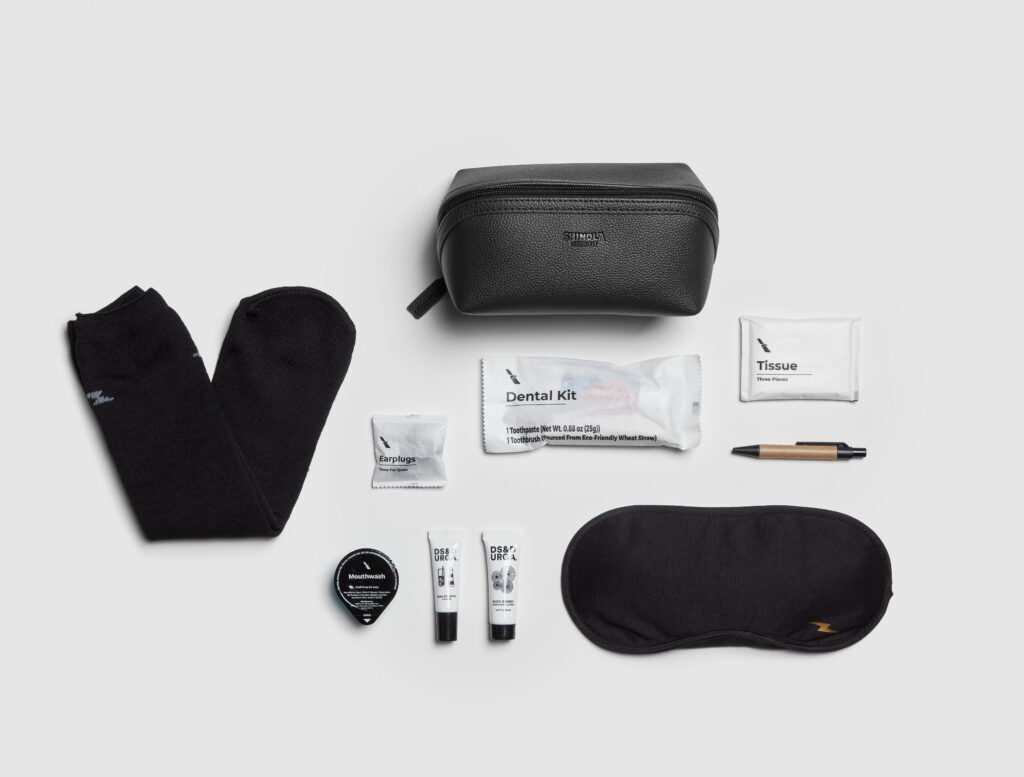 American Airlines is introducing new onboard amenity kits for premium cabin customers in partnership with Shinola and D.S. & Durga.
"American often seeks brands that are rooted in creativity, especially those that celebrate travel before, during and after the actual journey," said Clarissa Sebastian, Managing Director of Premium Customer Experience and Onboard Products. "D.S. & Durga and Shinola underscore what we value in our partners at American — the ability to inspire connection with people or places that matter and experiences that enrich us."
Founded in Detroit, Shinola is a luxury design brand of watches and premium leather goods. The new amenity kit bag was designed exclusively for American to offer the functionality to be repurposed post-flight to collect keepsakes or organize essentials for future journeys.
Brooklyn, New York-based D.S. & Durga are perfumers known for transportive fragrances with rich narratives. The amenity kits include aromas Rose Atlantic and Radio Bombay in lip balms and lotions. Rose Atlantic is inspired by summers on the New England coast with aromas of wild rose and the salty sea. Radio Bombay is described by the perfumers as a journey to the ol' days of Mumbai as "hot copper tubes warm the soft wood releasing the blooms of musk, cream, peach, ambrette, coco and cedar distillates."
Here is one of the previous business class amenity kits: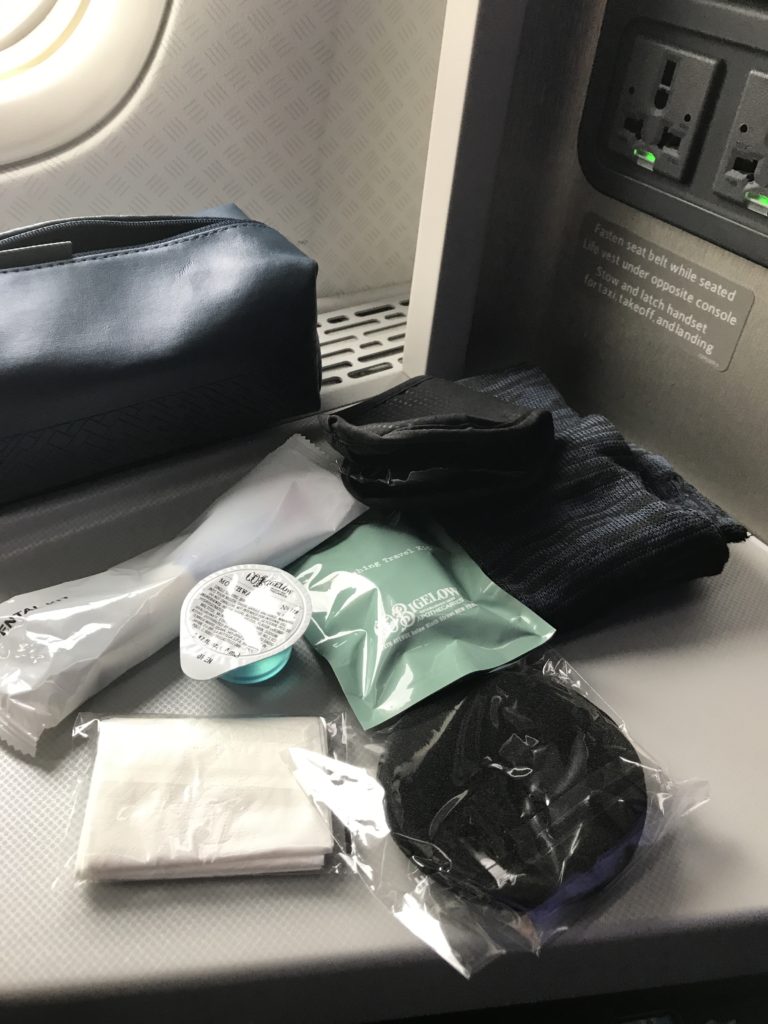 The new amenity kits, which are pouches of personal care items wrapped in sustainable packaging that American provides for premium customers on long-haul international and transcontinental flights, begin rolling out today on flights operating between the United States and London (LHR). This includes service to LHR from Dallas-Fort Worth (DFW); Miami (MIA); Chicago (ORD); Los Angeles (LAX); Charlotte, North Carolina (CLT); New York City (JFK); Philadelphia (PHL); and Seattle (SEA). The kits will roll out across other long-haul international and transcontinental flights throughout the summer.
What do you think of the new amenity kits? Enhancement or cut back? Let us know below.