Today's review is by reader Howard who did a rather unusual same day return trip to Washington DC on 13/14 July 2020.
An unusual courier trip with a 7+ hour flight out to Dulles, Washington DC, 2 hours on the ground and straight back on same plane – a brand new A350.
Heathrow T5 was fairly quiet and First Class Wing is now open.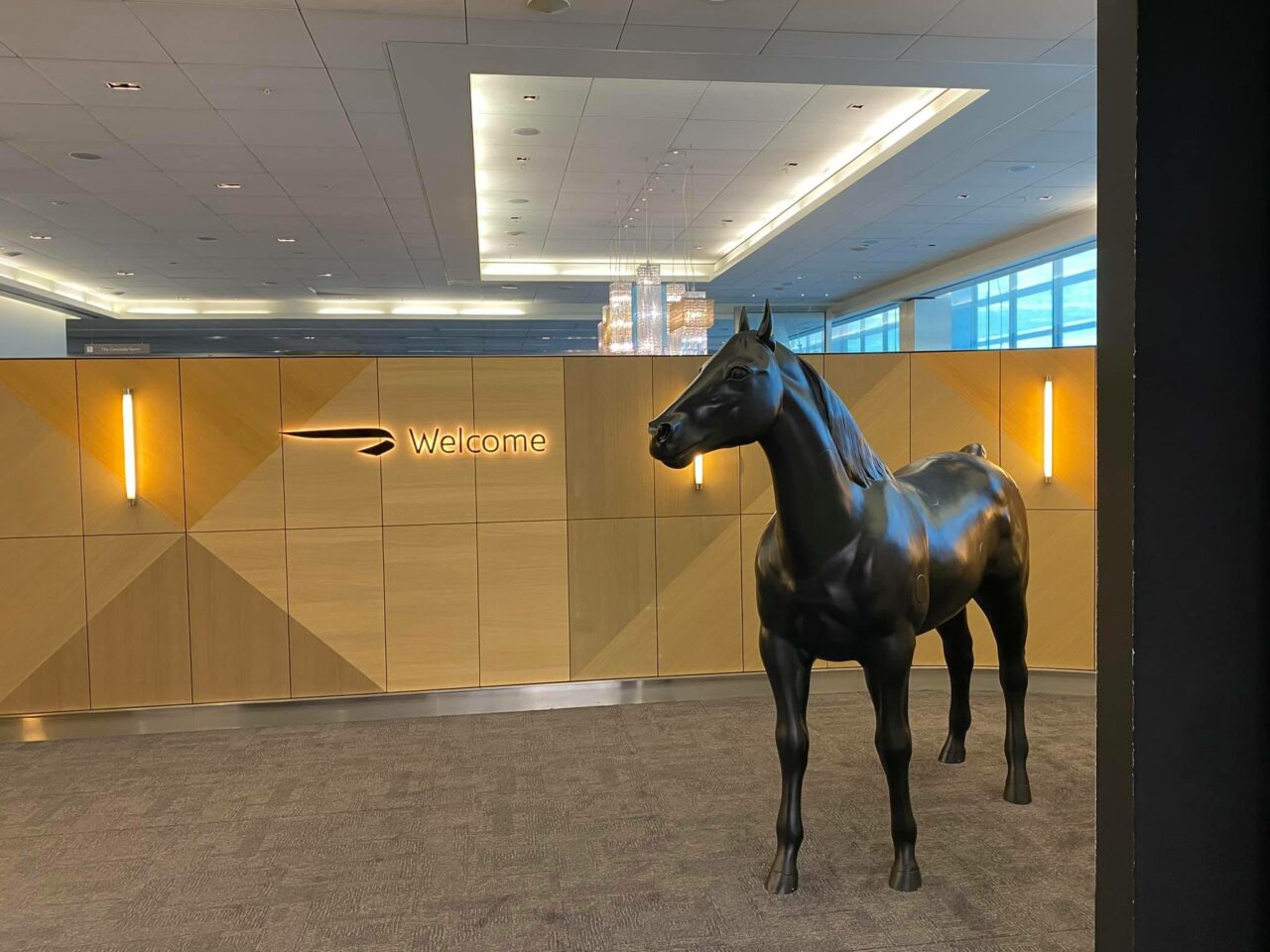 Through security to find the lounge busier than expected – a lot of short haul flights departing. As they took off the lounge became quieter by 4pm. No red/blue cards to put on seats at moment…just sit where you can. There should have been one of these cards: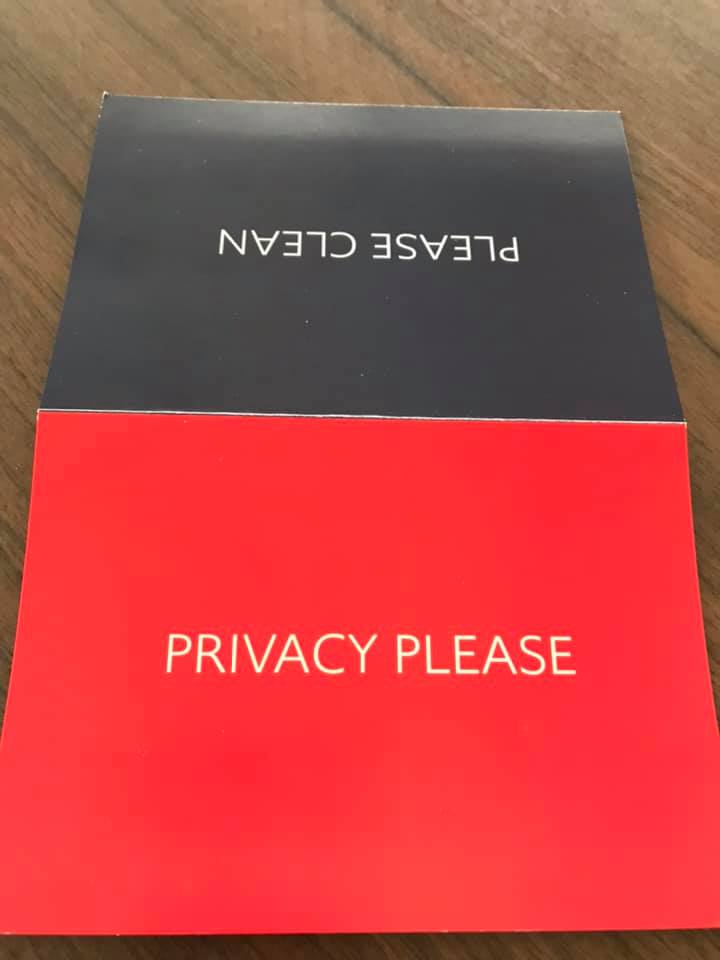 There are dividing plastic screens between seats, with decals that invite you to input a QR code into your phone. This brings up a menu tied to your seat.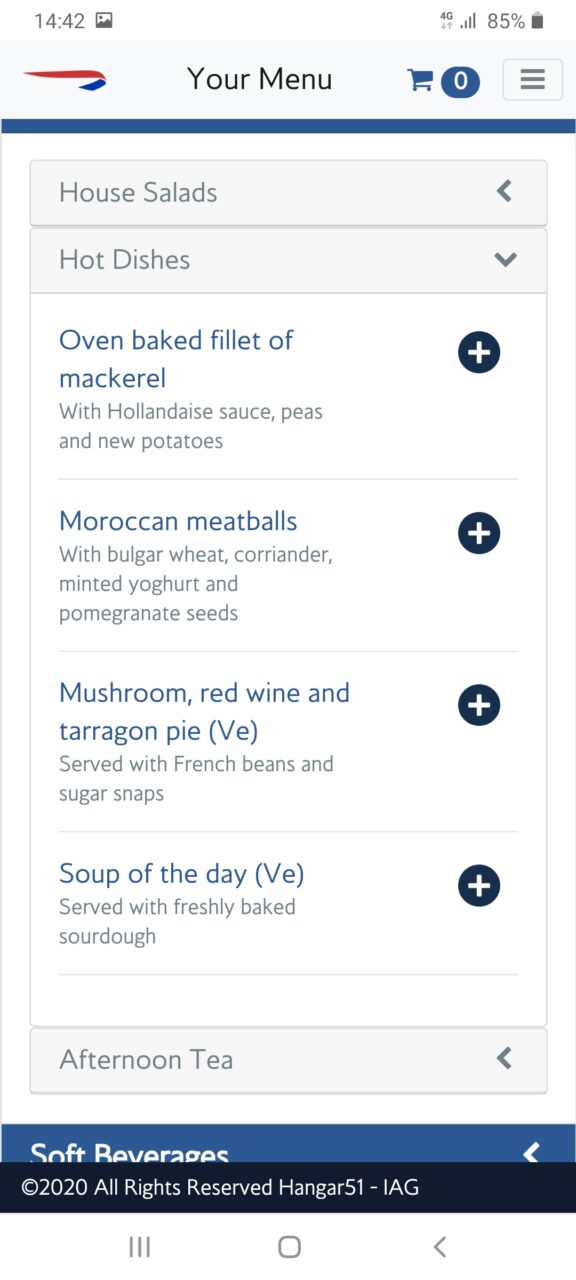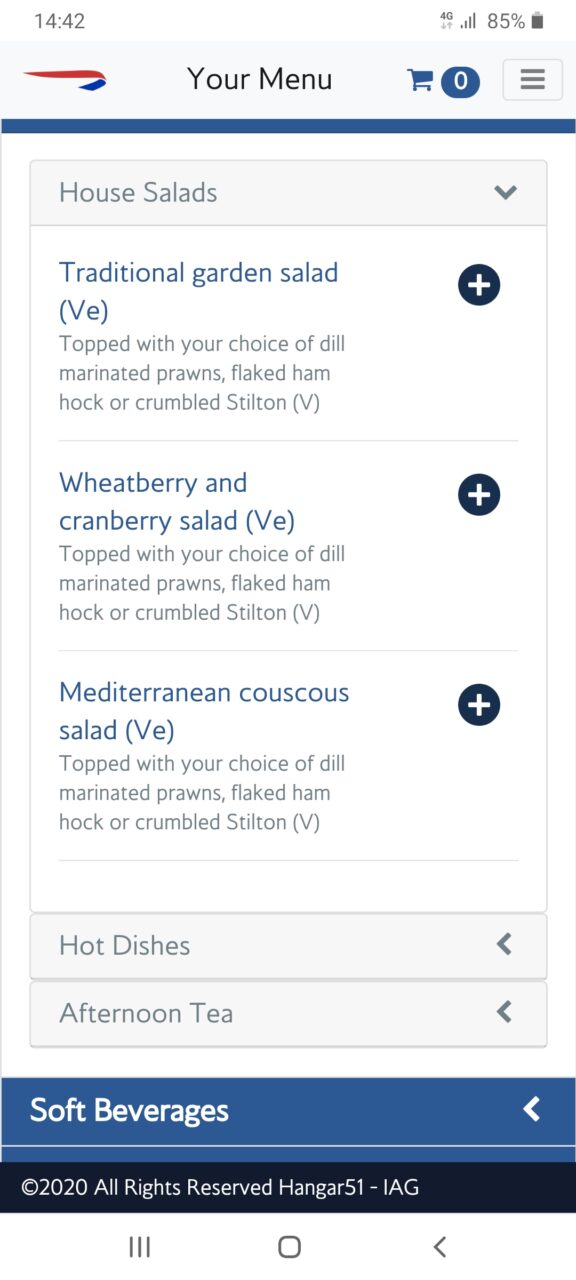 Feeling peckish, I had the veg pie and afternoon tea selections. The Tarragon pie was very good. Fizz and wines were available (fizz is the usual Canard Duchene).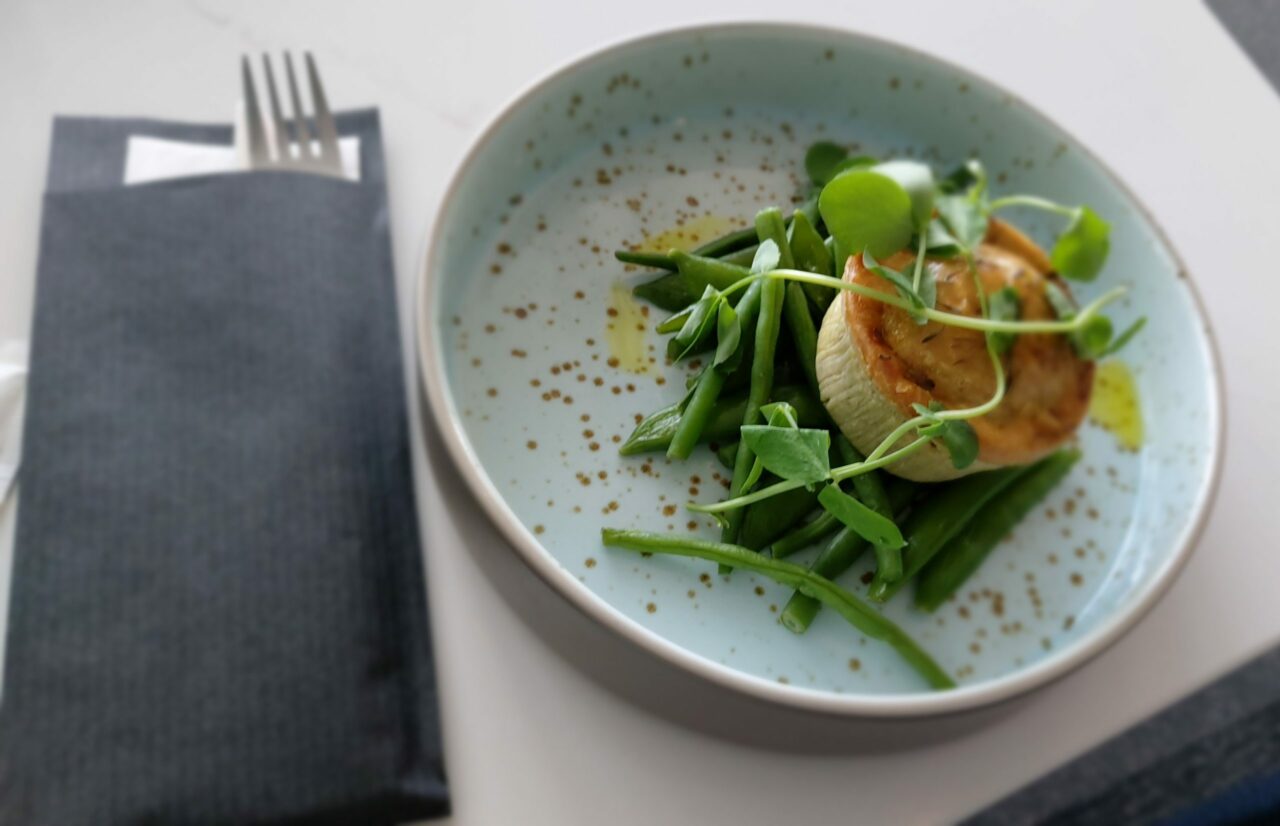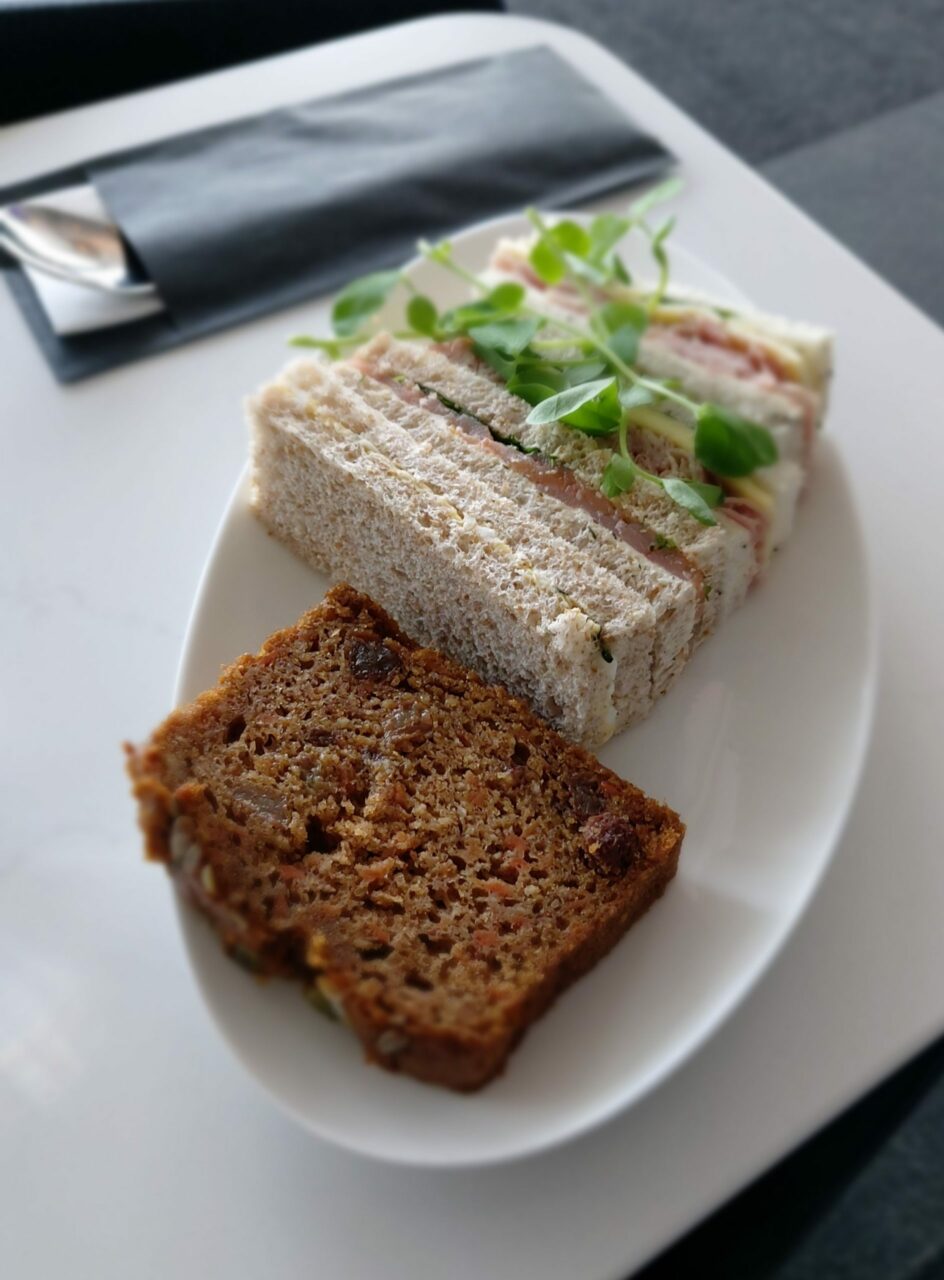 The service was quick and efficient in the lounge. As people left the lounge a team descended to clean surfaces and chairs.
My flight was at 5pm. Only 29 on-board so no boarding by rows.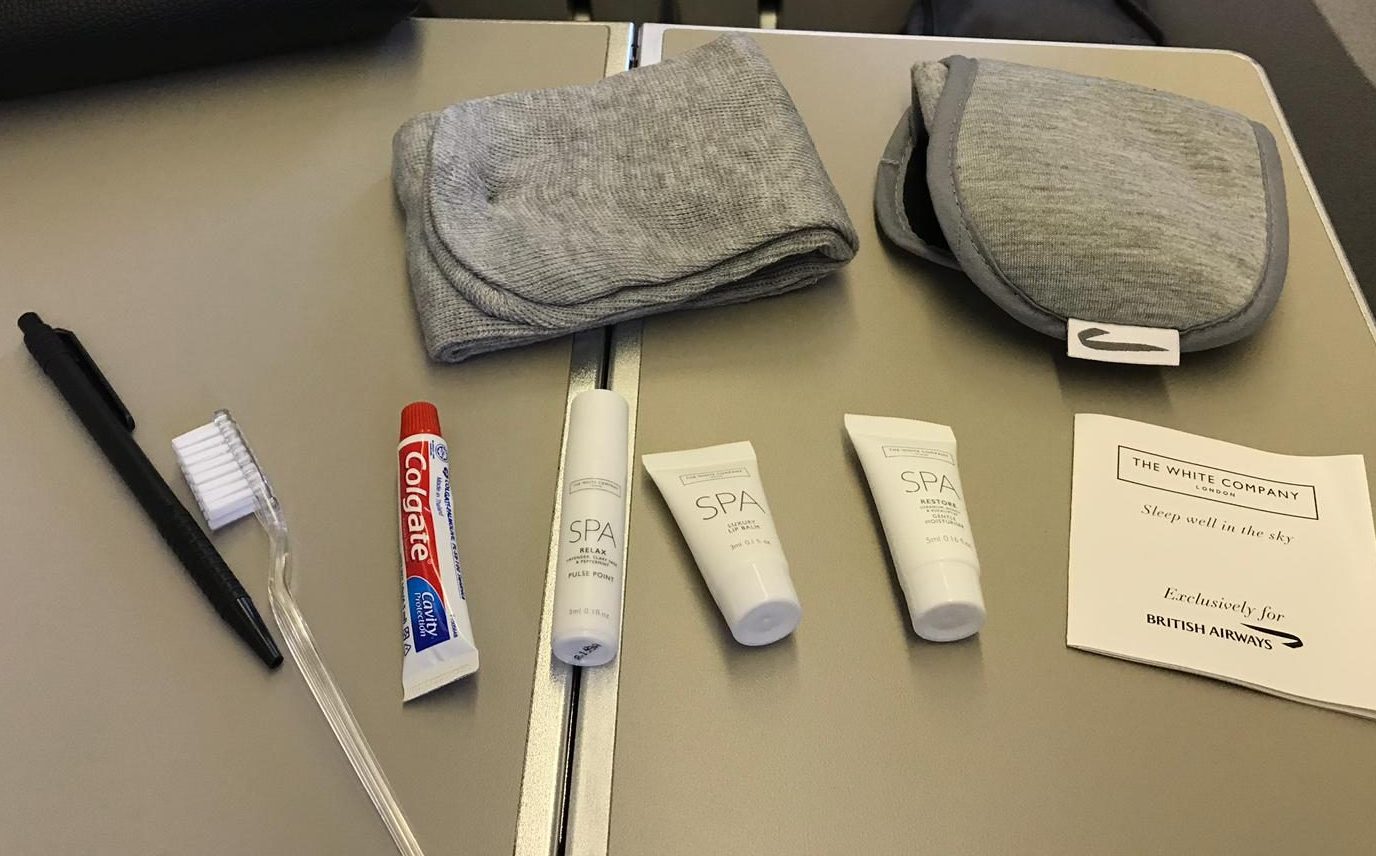 A welcome pack of hand sanitizer and disinfectant towel (for surface/phone use) provided, with wash bag as usual. A beverage service of alcoholic and soft drinks (yes champagne – it was the Club Europe Nicholas Feuillatte!) kicked things off.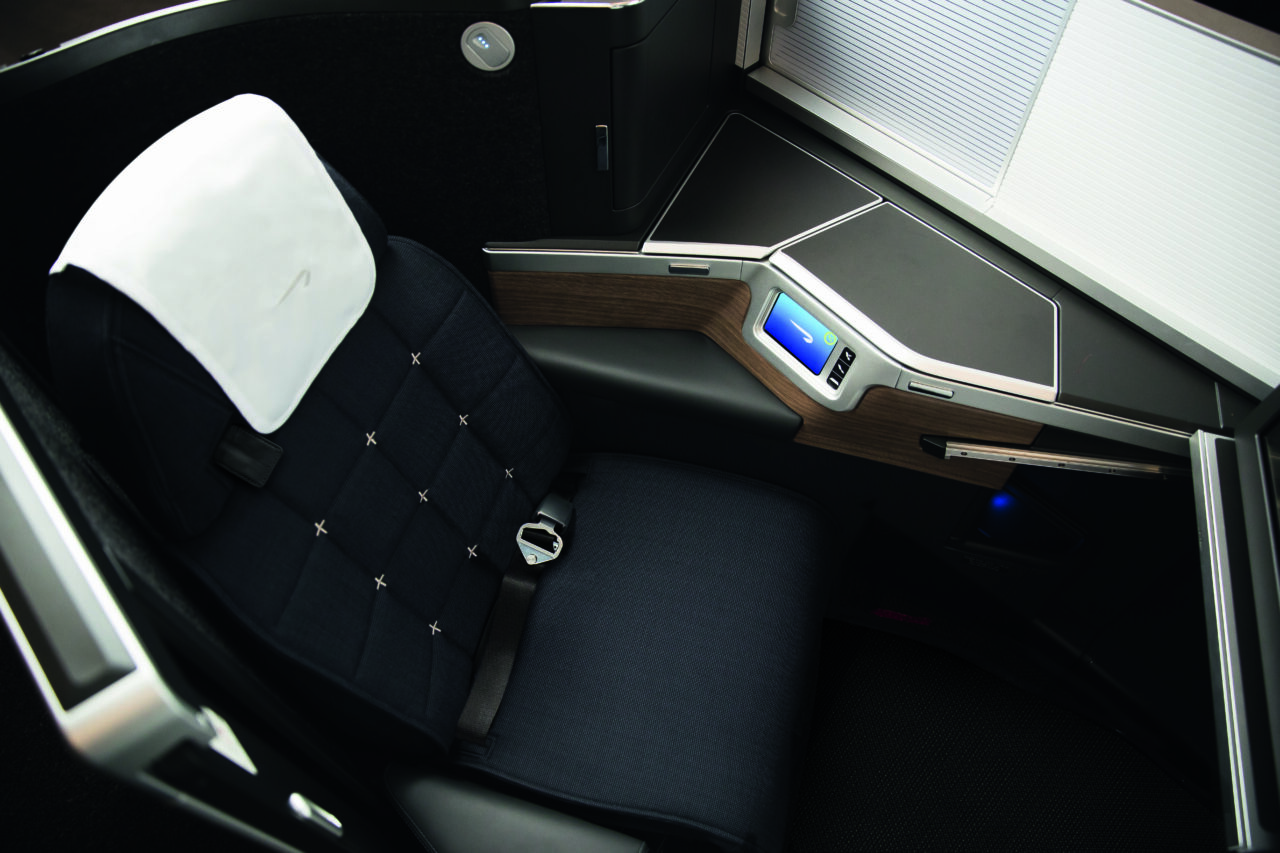 A choice of veg or meat meals were offered. I chose veg and was happy with the choice.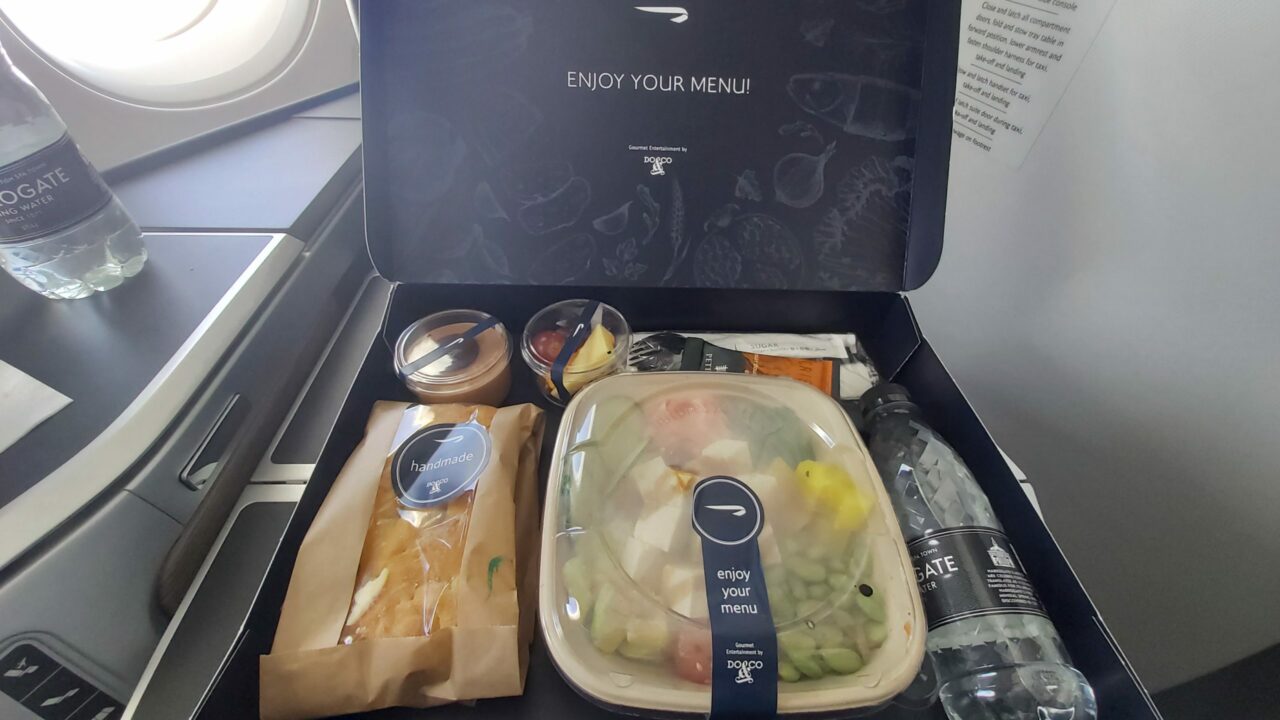 A nice selection of veg (great pickled ginger) and for once good tofu on a tasty bed of rice, with handmade bread and cheese bakery option to have later. An afternoon snack was offered but too full to partake.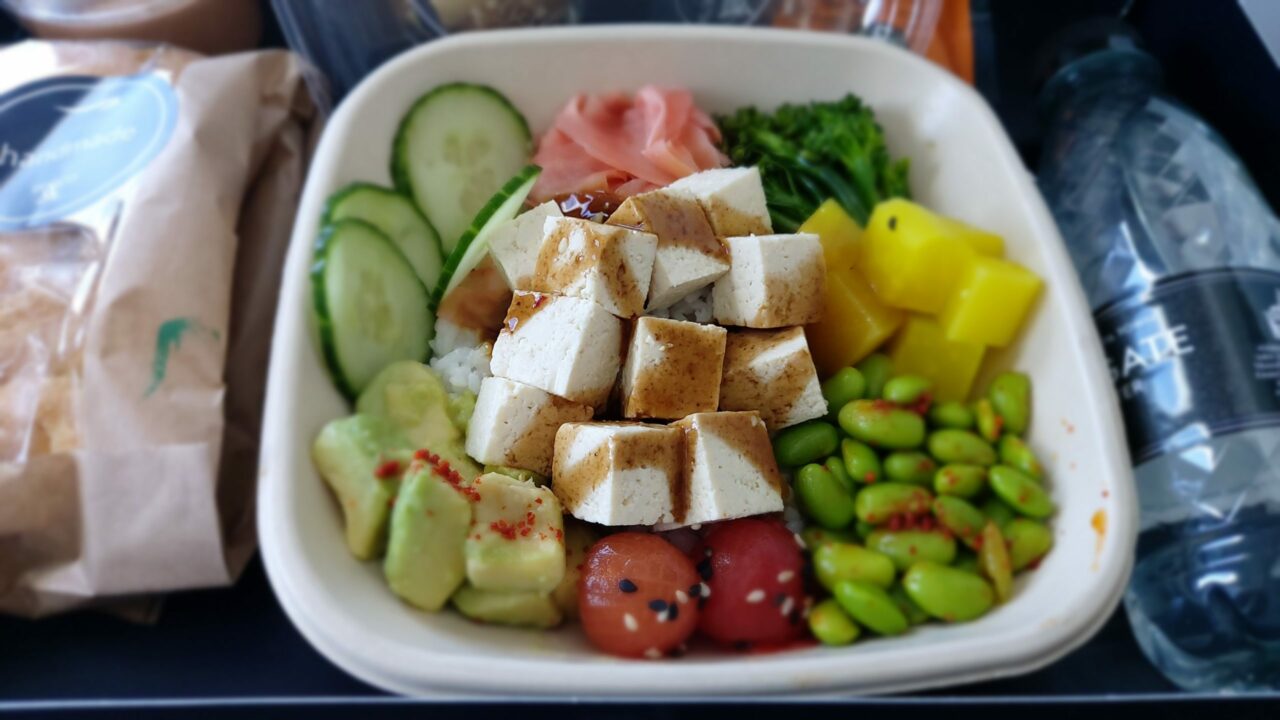 Turn around at IAD was swift with COVID desks checking for temperature, plus a form to be filled in. I was exempt from quarantine so went back to check-in. IAD departure hall was shut…no shops open.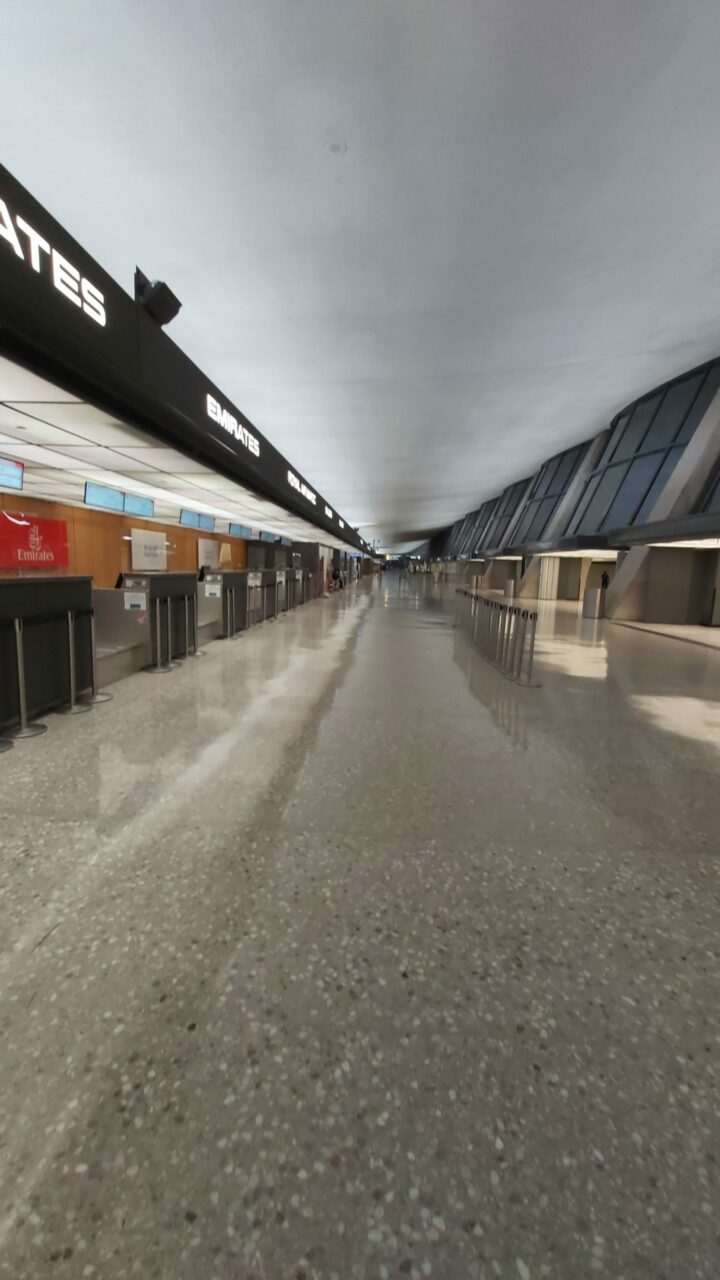 Boarding for return leg was done by rows. This time I chose meat option and again, impressed by offer considering times we are in.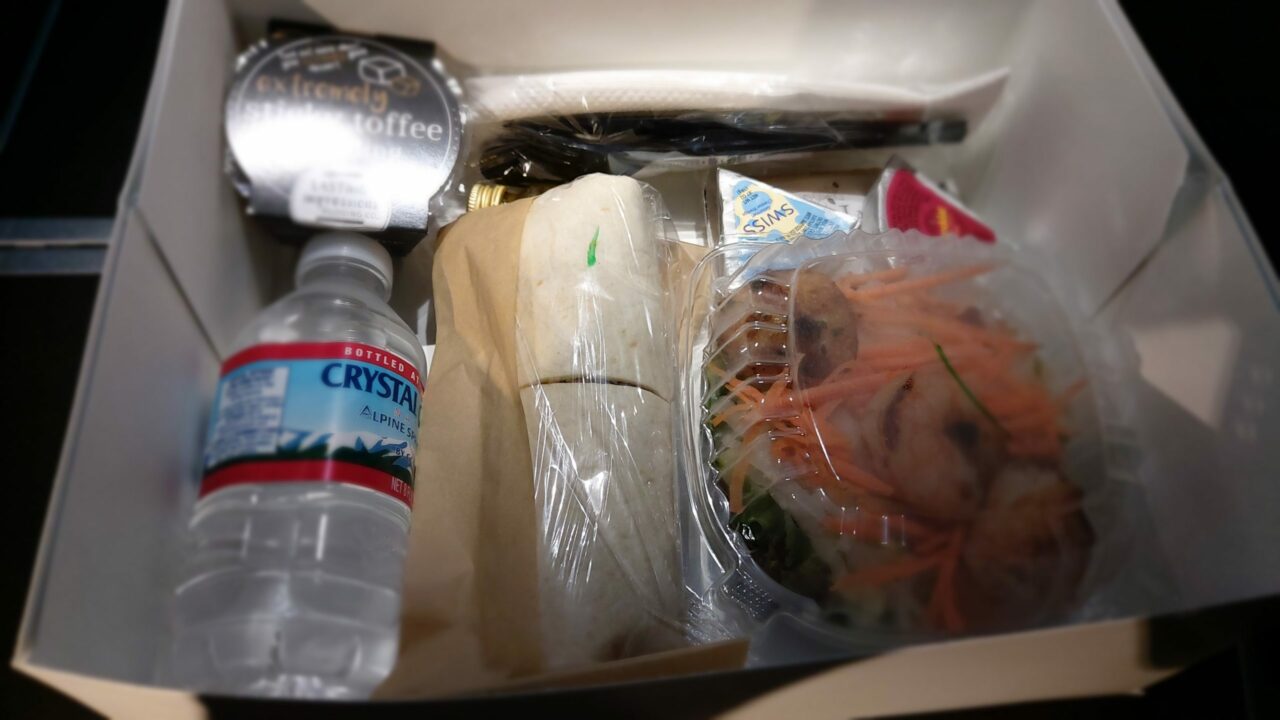 The prawn salad was great and wrap had enough Turkey to keep a Christmas table groaning plus lovely American bacon and cheese. Sticky toffee pudding and cheeses to follow.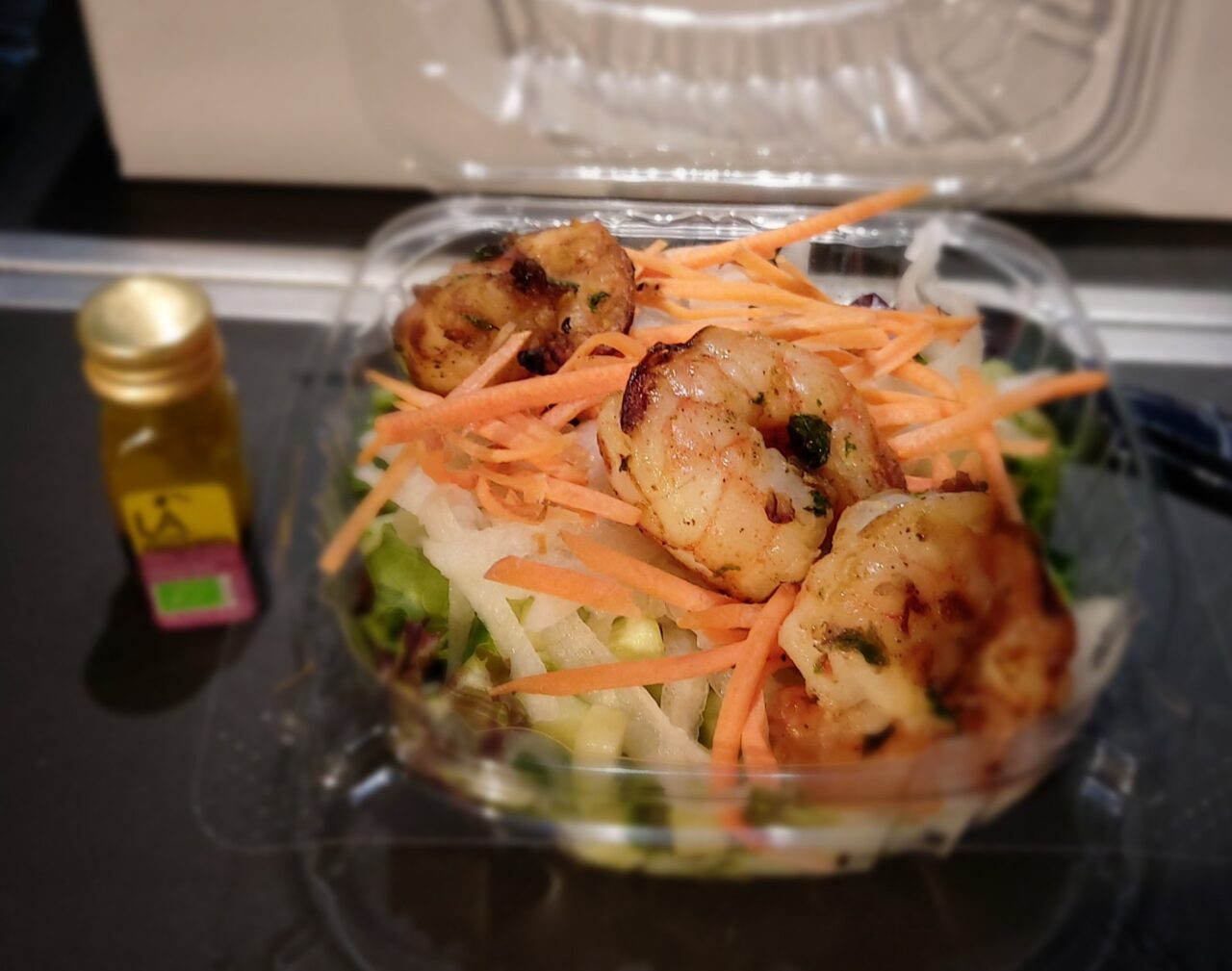 There was a full bar offering plus more hand sanitizer and wipes. Old PPE was material collected in bags at end of journey.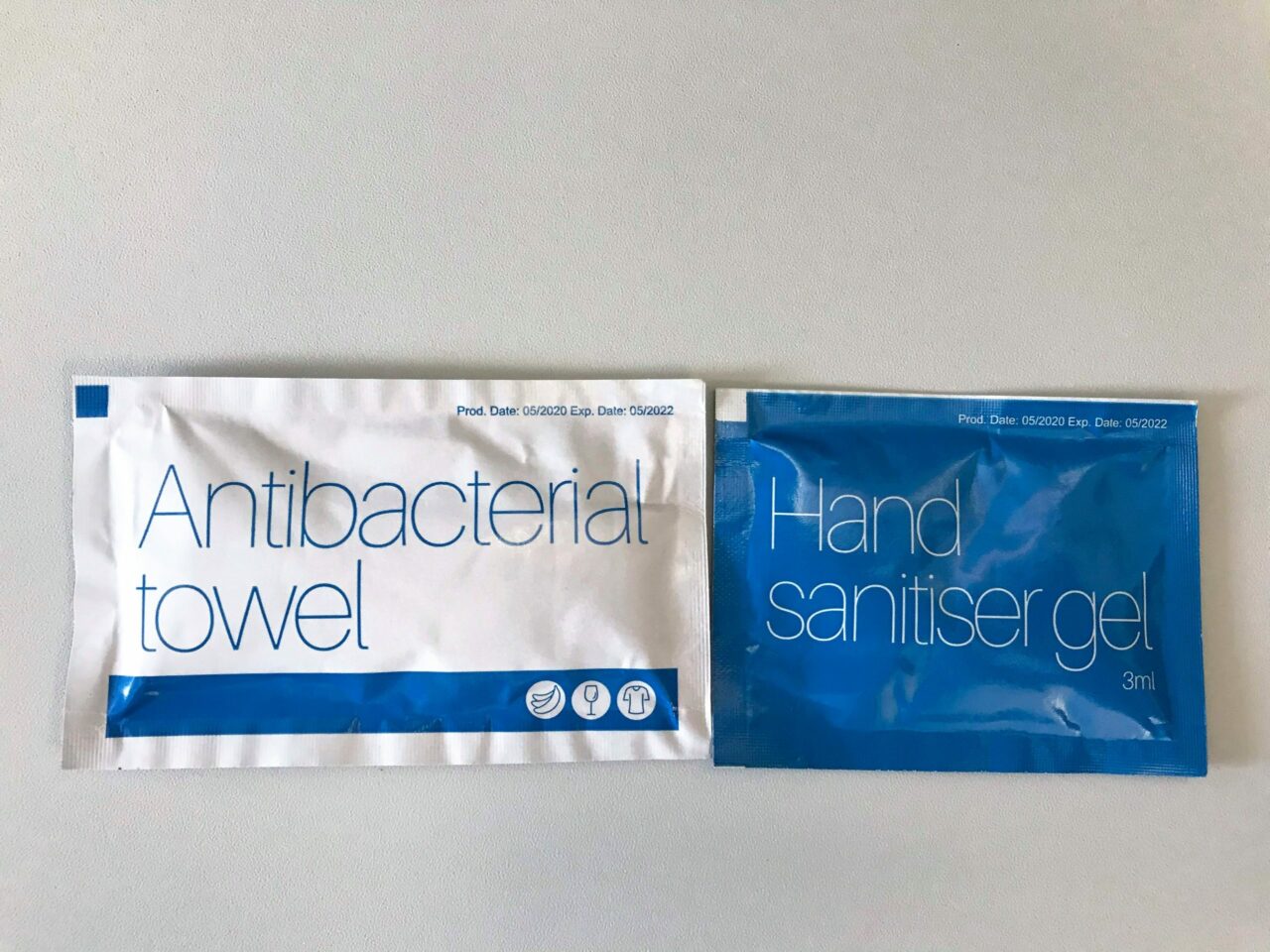 Staff were magnificent…considering morale must be low with changes to Long Haul with mixed fleet mergers being considered. Some staff with over 20+ years are being asked to move down to a different contract with as much as 30% reduction in overall package. Tira was so helpful so I gave her my Golden Ticket card! A nice touch was that the outward bound crew informed return crew I was onboard.
Before arrival we were given a breakfast box contained fruit, yogurt and a hot panini.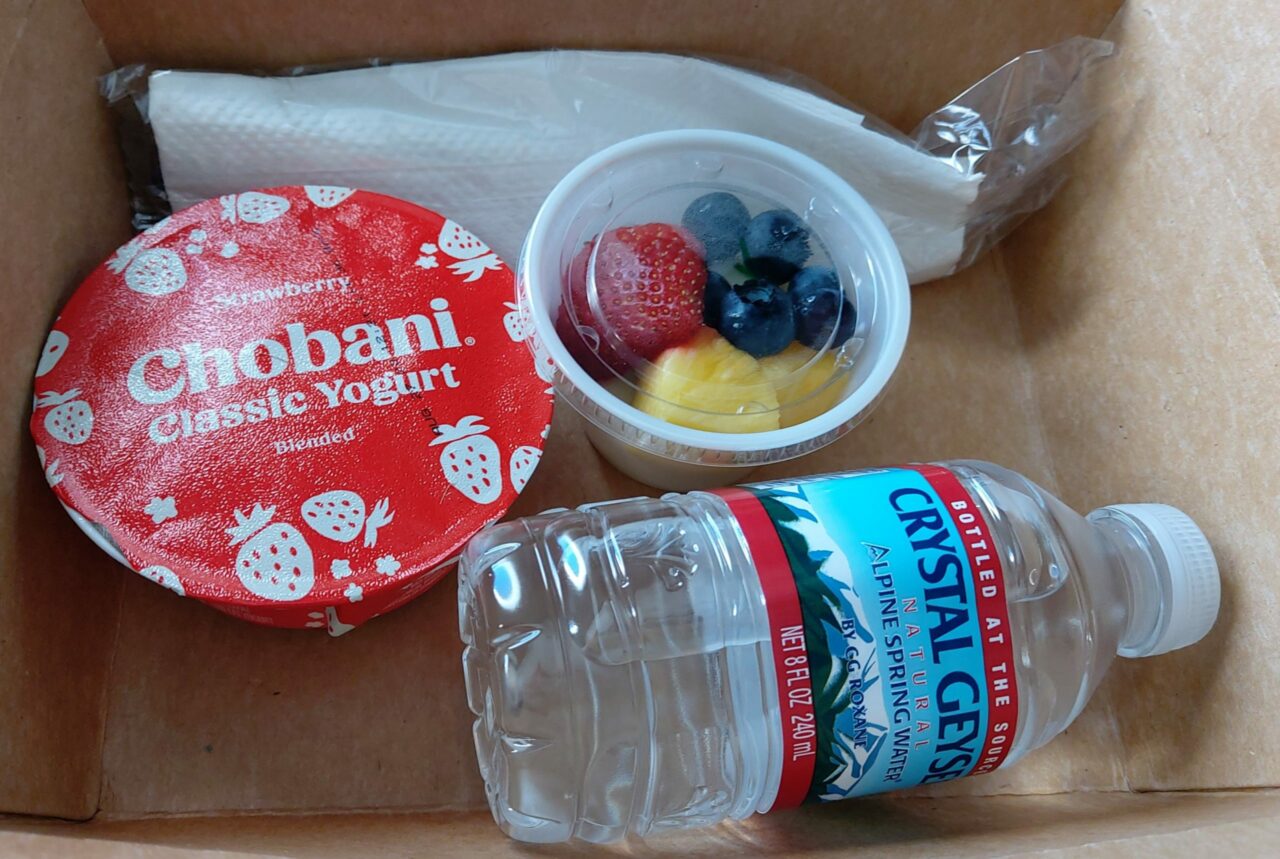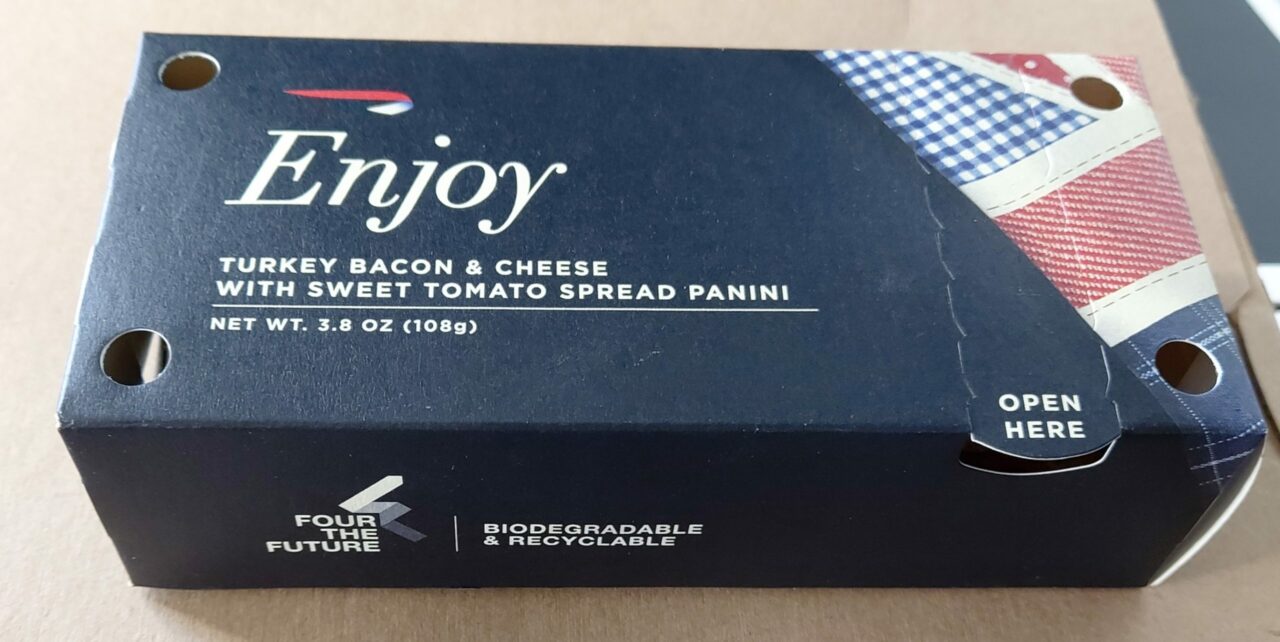 As mask-wearing is mandatory in terminals, aircraft and trains I spent 31 and a half hours wearing masks….a Guinness World record? All told, a good flight with no problems.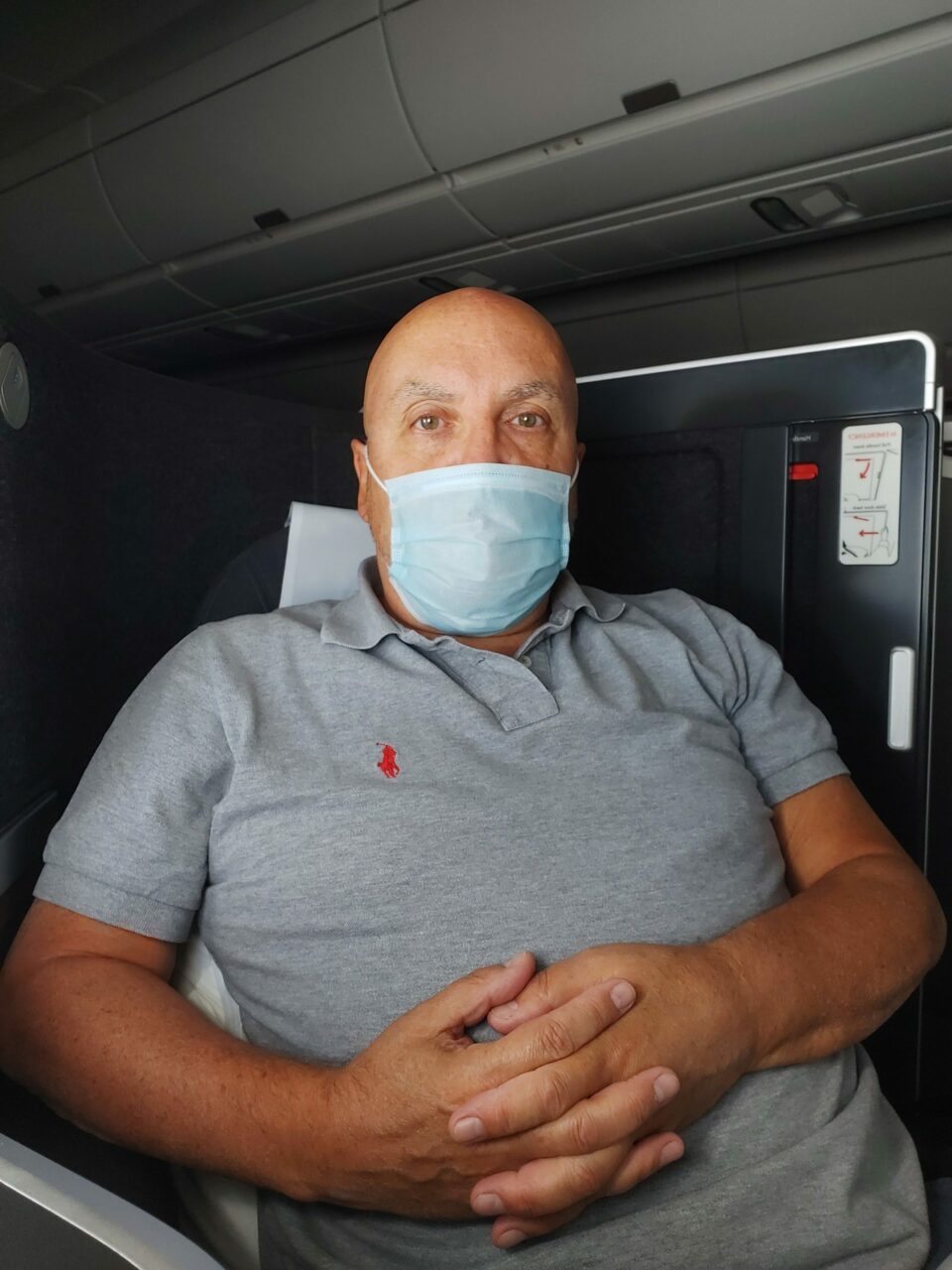 Like our review of A350 Club Suite? You can look at other flight reviews here.