Today's review is by reader Andrea (find her on Linked in here). If you would like to submit a review please email [email protected]. Please note we usually require images as well as words and can not guarantee when or if indeed it will be published.
After having Dubai, Mexico and Santorini cancelled, we followed #PPaulCharles on Twitter every day before finally confirming the accommodation 2 days before we were due to travel. Our flights seats with BA had already been changed to Corfu under the new change policy with BA, which worked very well.
Greece entry requirements
With the accommodation booked, we filled in the PLF document for us to be entitled to travel to Greece 48 hours prior to arrival. After reading the guidelines and consulting with a friend who had recently travelled, you should fill in one form per household. I received an acknowledgment straight away which stated, I would receive my code 24 hours before travelling, at 2230 on the 18 September, my code came through, which I was very relieved about. It is recommended that you download the visit Greece App to store your information, but showing the email with the code is fine. I love travelling but all this prep work, R rates, takes wanting to travel to another level and I did ask myself is it worth it….
Club Europe to Corfu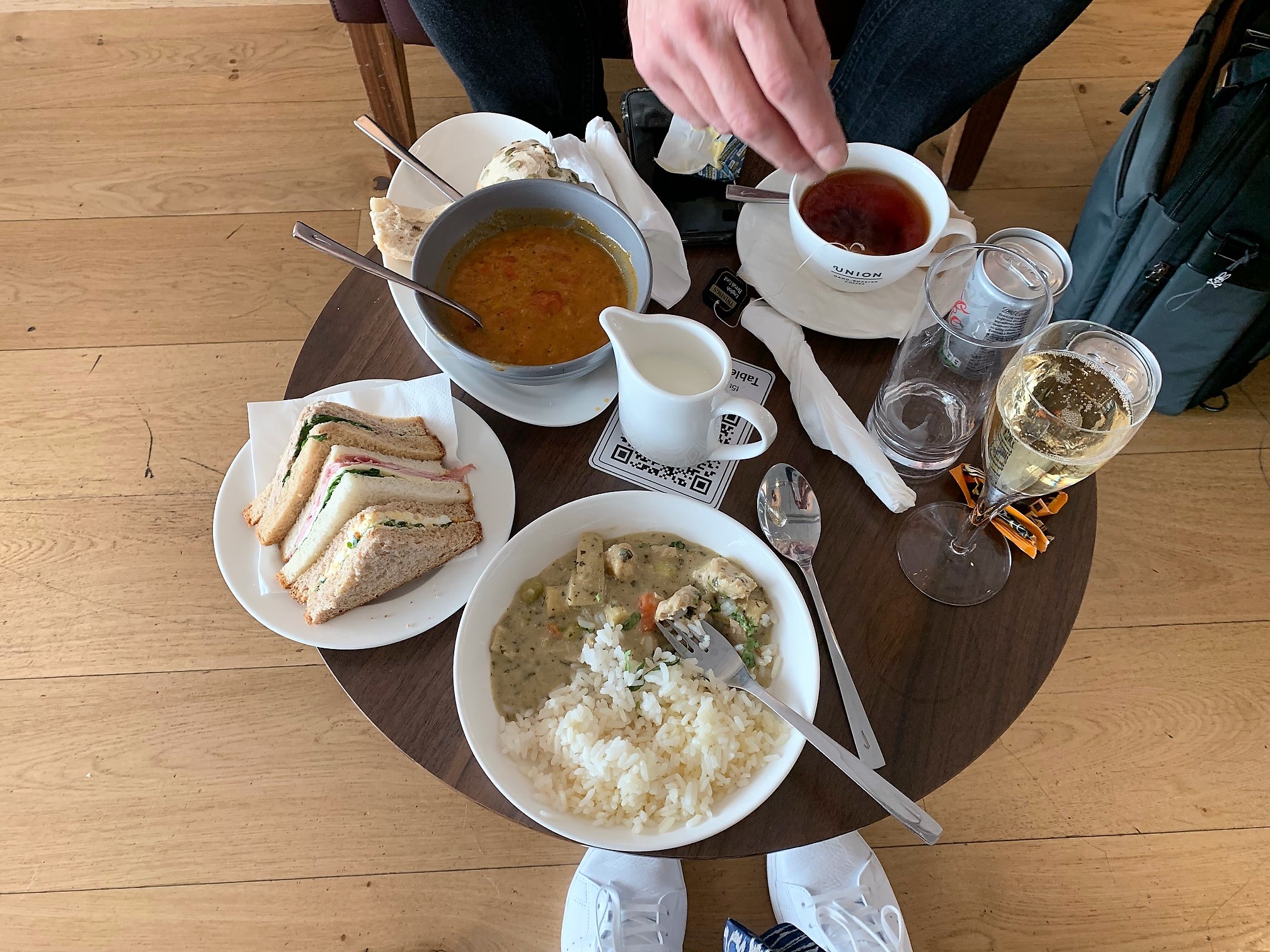 We arrived at Heathrow for our BA flight to Corfu on Saturday 19th September at T5, on entry to the Terminal 5, we notice that many of the walkway hand sanitizers stations were empty of any antibacterial gel, face masks and wipes, you would think Heathrow Airport would be refilling these to promote safe travel.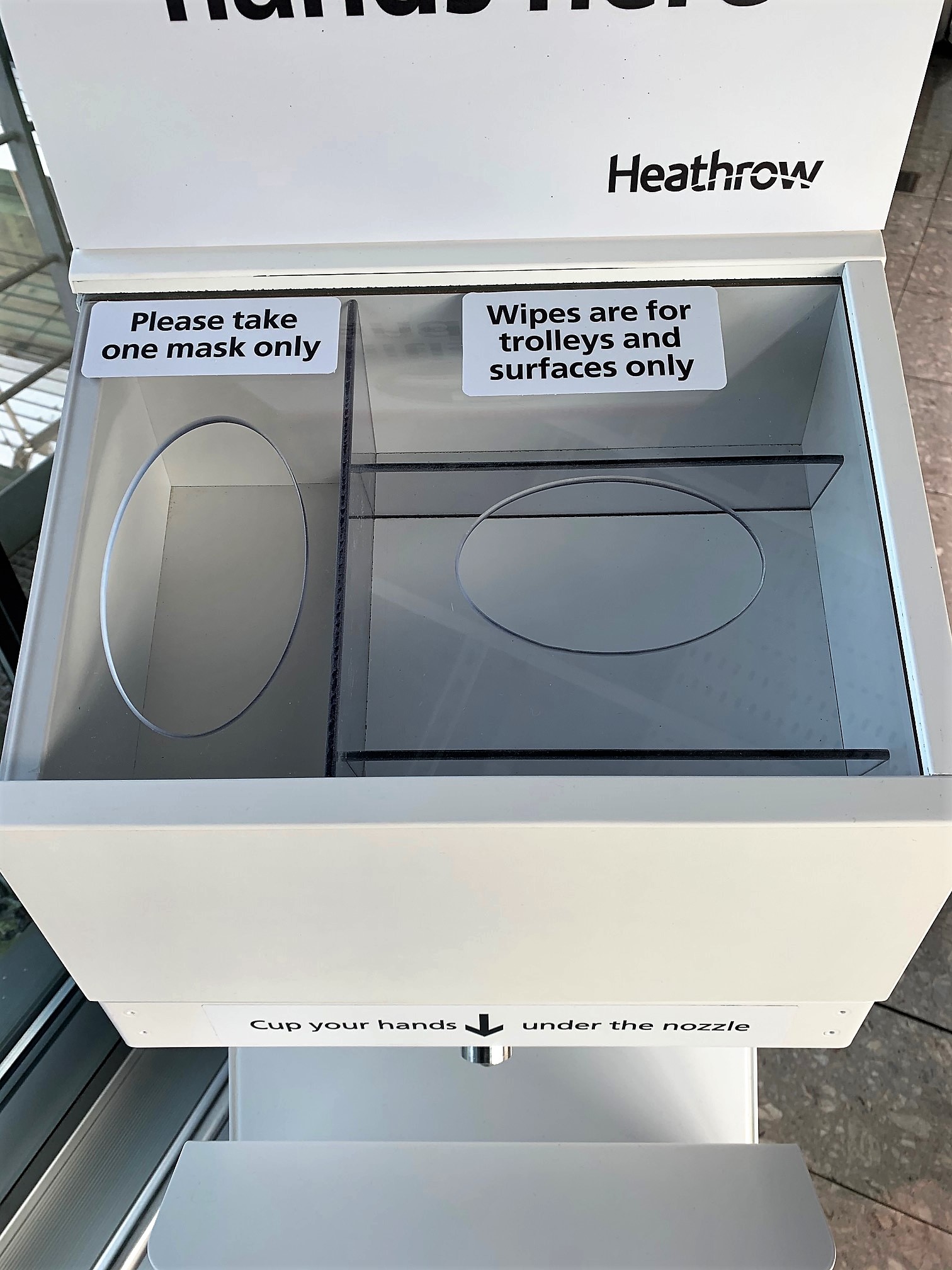 The flight in Club was busy but boarding by rows was very good. When we arrived at Corfu airport, we were able to walk to the arrivals gate, which was great, however, a flight that boarded a bus dismantled at the same time, and the queue and social distancing was not the best. On entry to the arrivals hall, there was hand sanitizers on the wall, which was good and the queue moved very quickly. We showed our passports and our PLF code and was through to collect our baggage.
We had booked a private taxi transfer through the hotel Cooee Albatros to Moraitika beach at a price of 40 euro's one way and the taxi driver was very good and wore a mask the whole time as we also did.
Hotel Cooee Albatros
The Hotel Cooee Albatros was well located in Moraitika resort, being right on the beach and a short distance to the town, we booked through booking.com. The hotel room was modern and had great sea and pool view, being a simple 3 star Greek hotel, we expected basic but clean accommodation. The room was serviced by maids daily and the breakfast buffet was served by the hotel staff, all behind screens, with notices everywhere advising guests not to help themselves. Throughout the hotel hand sanitizers were in all locations and screens were in the restaurant and reception area.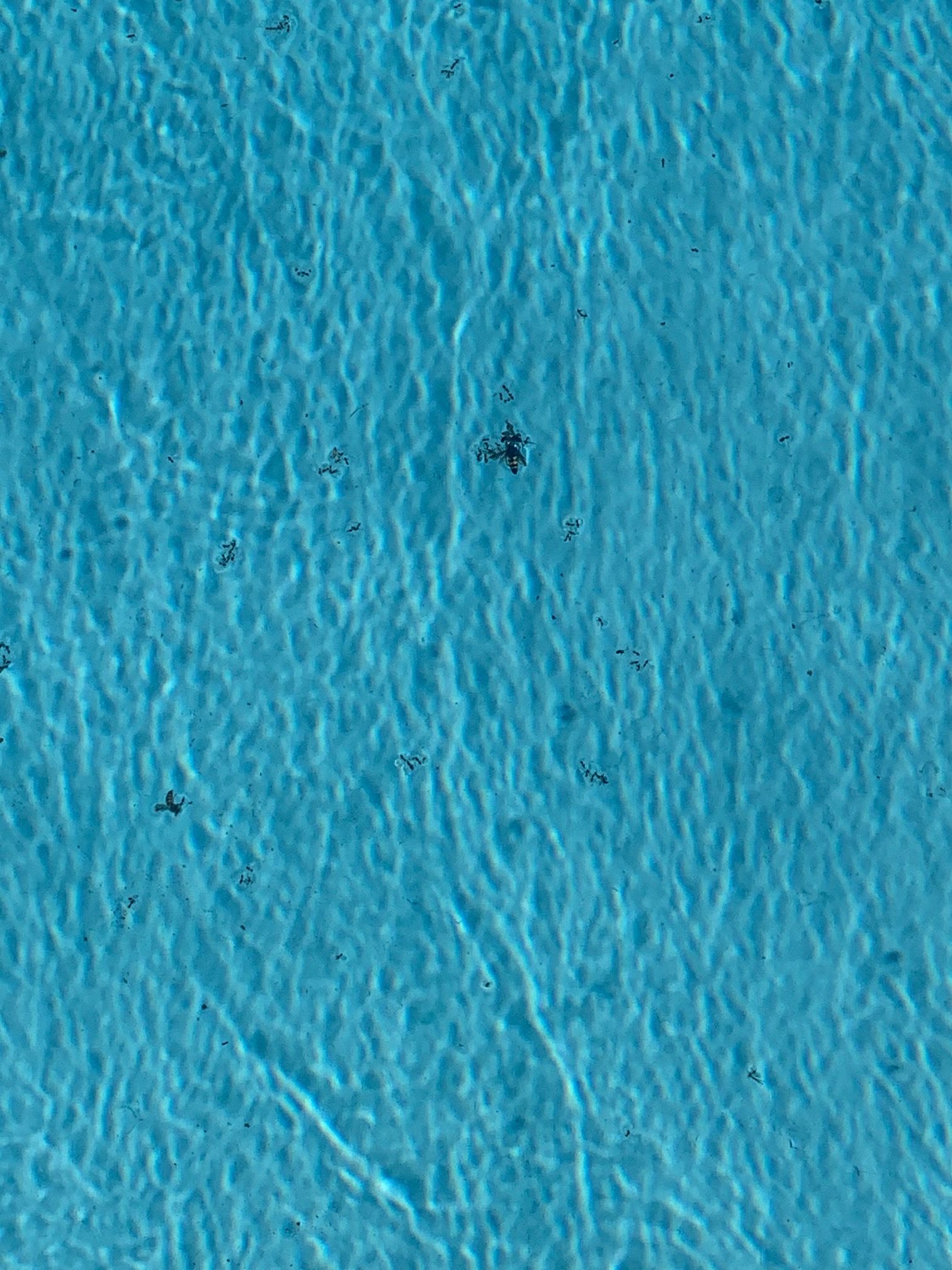 My biggest disappointment was the pool was not clean during our stay and was full of dead flies, even after it was so-called cleaned. I did speak to the hotel manager, who explained that this was due to the storm on Wednesday, however, I believe the filter was not working correctly as the hotel pool next door was immaculate, prior to the storm and after, so even though we booked a hotel with a pool, we were extremely disappointed not to be able to use this facility. I did complain to Booking.Com on our return but they seem to think it's acceptable. Personally, I do not find having an unfiltered pool acceptable, especially during Covid 19, and did not use the pool at all during our stay.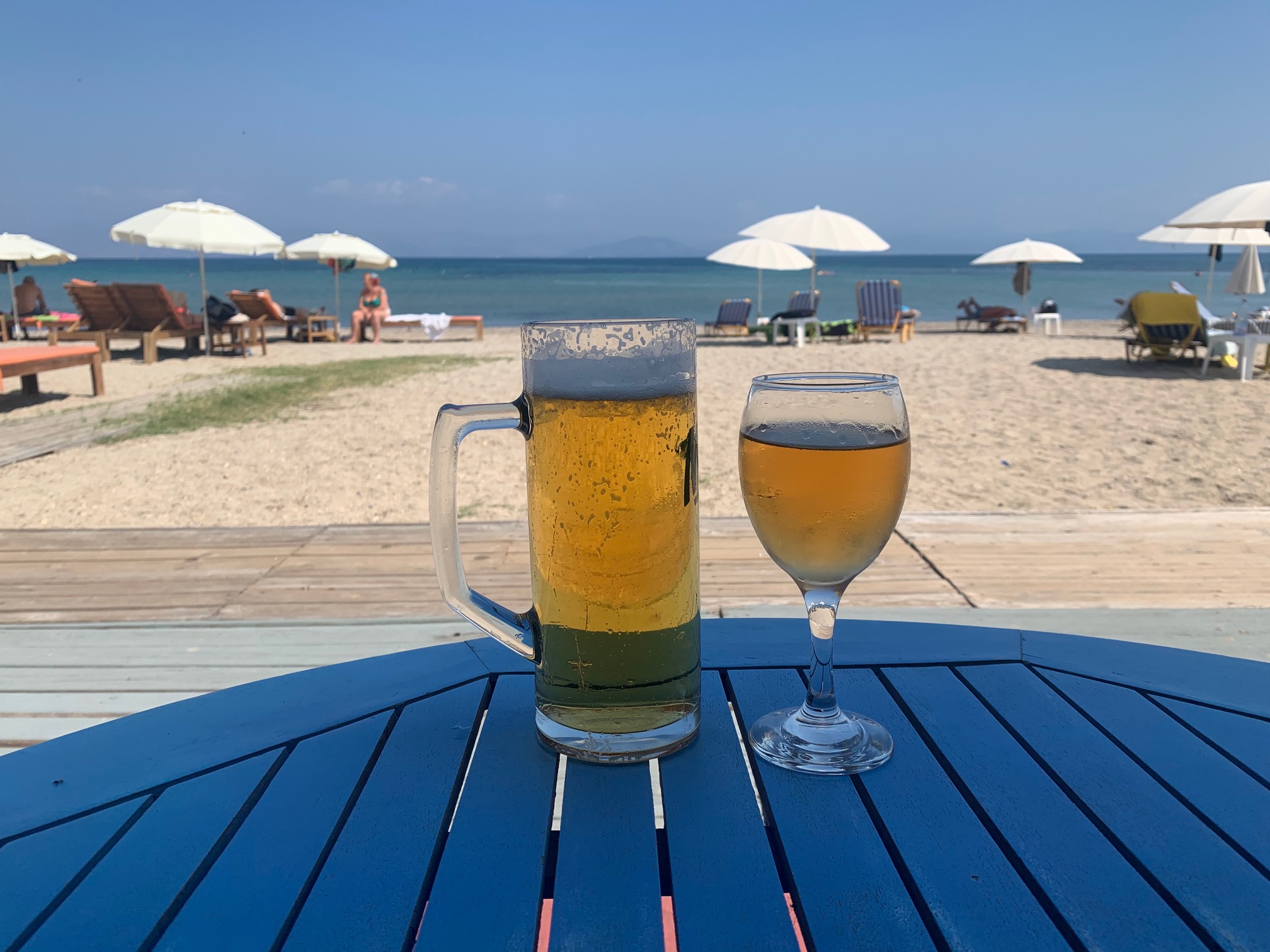 If you want something a bit more upmarket or to use points the Domes Miramare adults only by Luxury Collection is part of Marriott.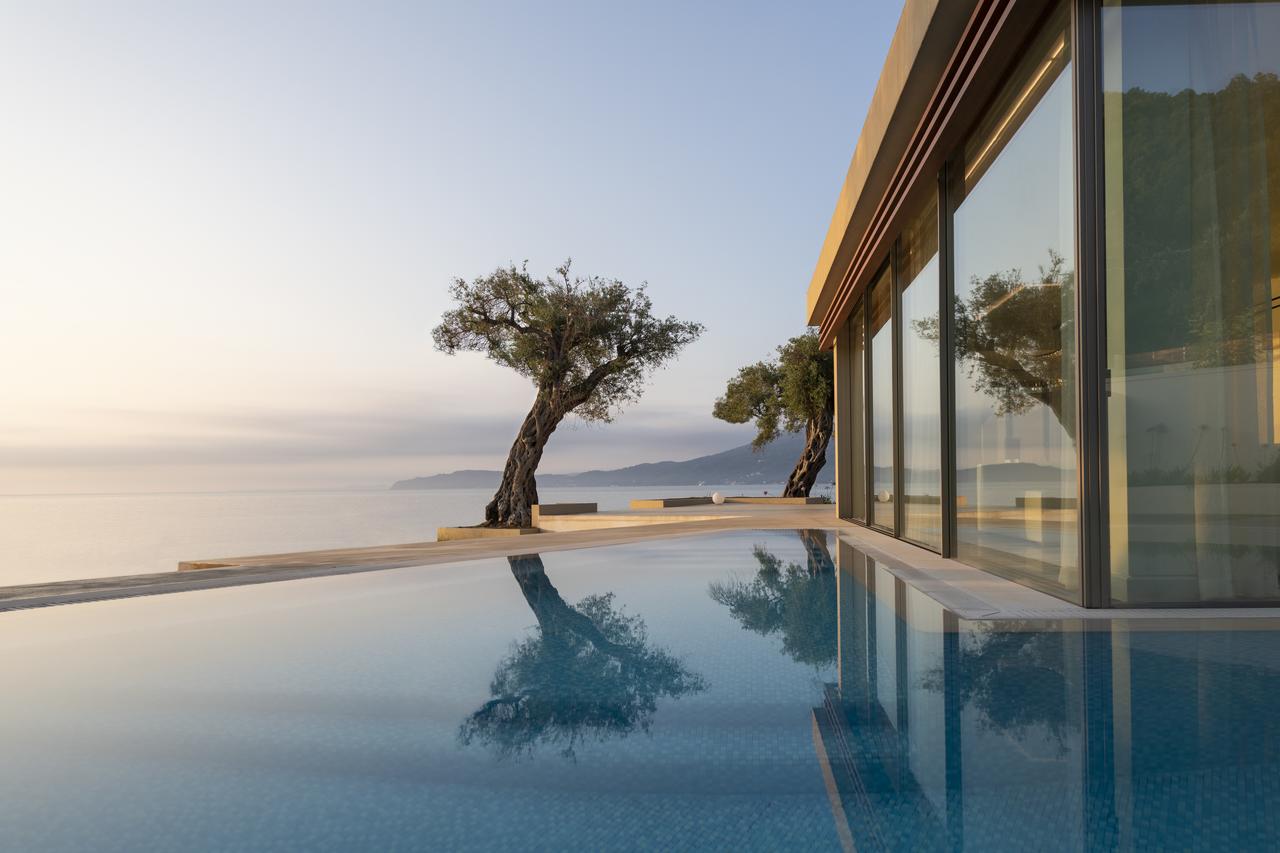 Corfu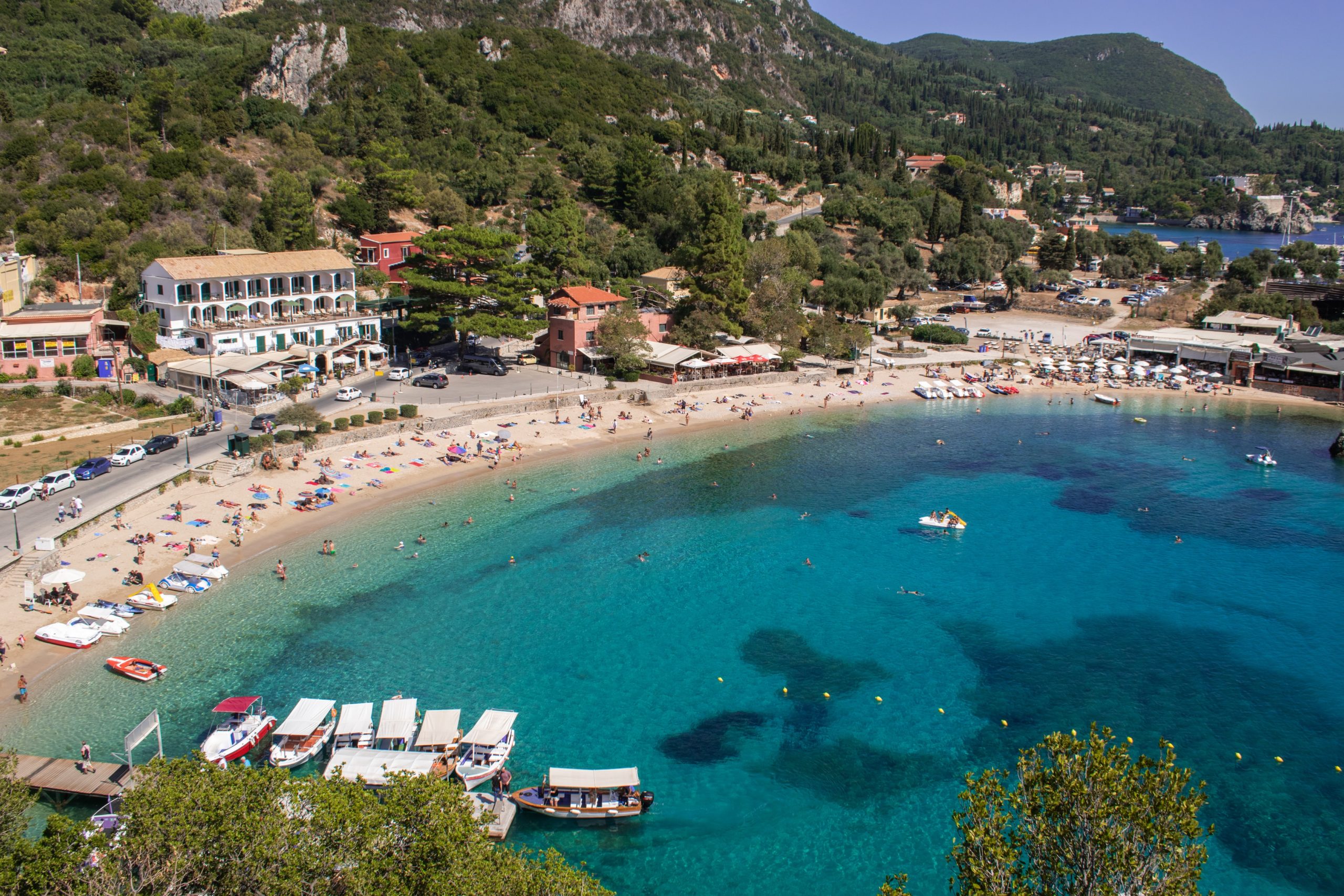 We were lucky to have such great weather and yes, it was definitely worth travelling, just to feel that warm sun on our backs again.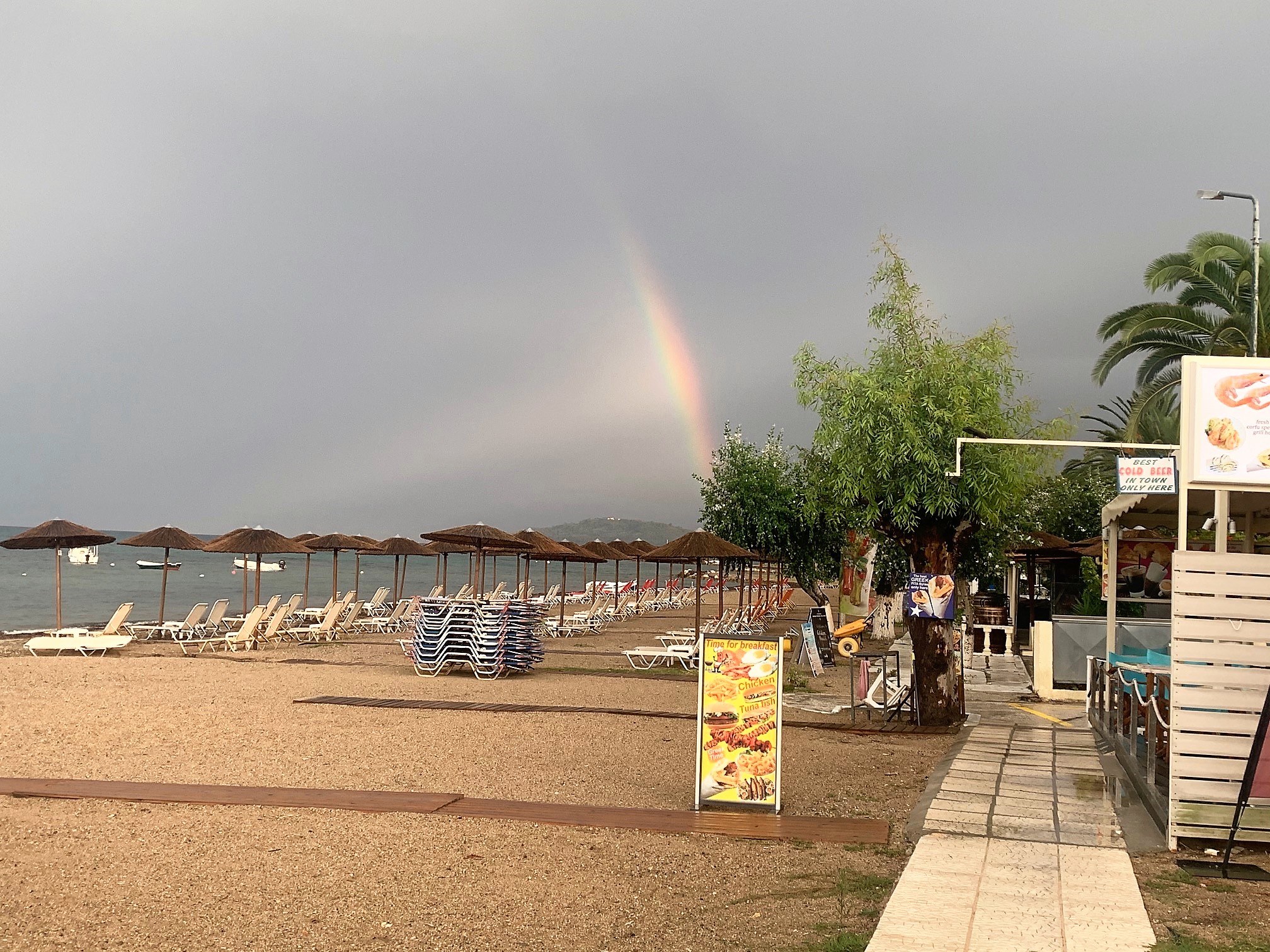 During our 6 nights in Moraitika, we experienced some absolutely fab meals out.
Two restaurants worth a mention were called the Village Taverna and Bella Vista, both up the hill into the old town of Moraitika, with fantastic views and local food.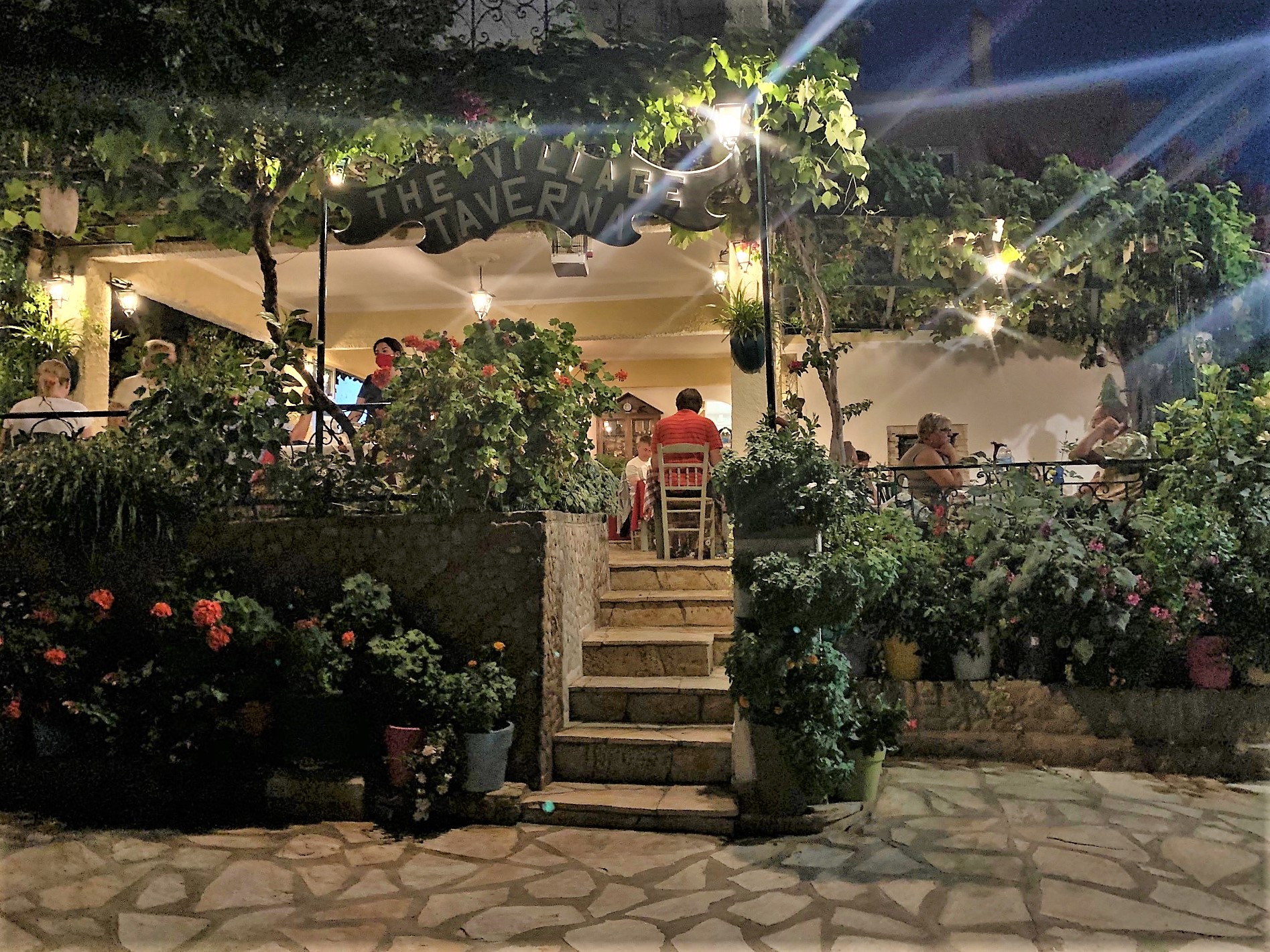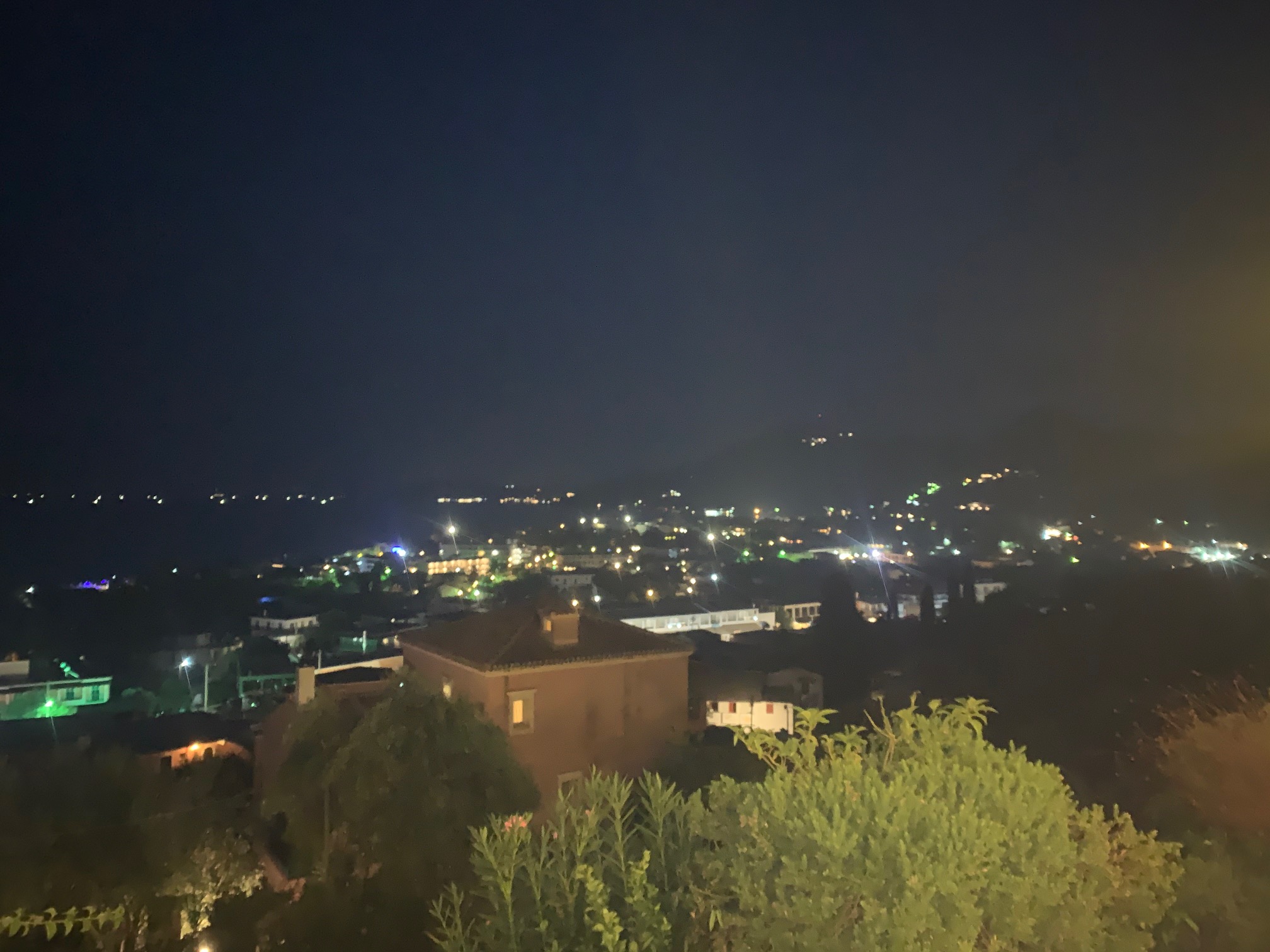 All restaurants, hotel and supermarket staff, always had their masks on and seemed pleased to see some tourists as generally it was very quiet. We explored the area on foot and noticed many bars, restaurants and hotels were not open, this may have been due to the lack of tourists or the fact that to open you may need to employ more staff. Also worth mentioning, that all bars and restaurants now close at 12am prompt, due to heavy fines by the Greek Government if they are late shutting.
Throughout my stay in Corfu, I felt safe from Covid 19, with social distancing being adhered to on the beach, restaurants, hotels and shops. Let's hope that Greece continues with these good measures and keeps the R rate low and that travel and tourism returns asap as I for one really miss planning my next adventure.