Today's review is from an avid TLFL reader ho wanted to share her recent short haul experience with us. If you want to share a recent experience of a lounge, flight or hotel email me at [email protected]
Economy class short haul travel is not usually a subject for TLFL but this may interest those who are keen to take a holiday not too far from home later this summer. I also believe that some of the restrictions and procedures currently in place may be with us for some time.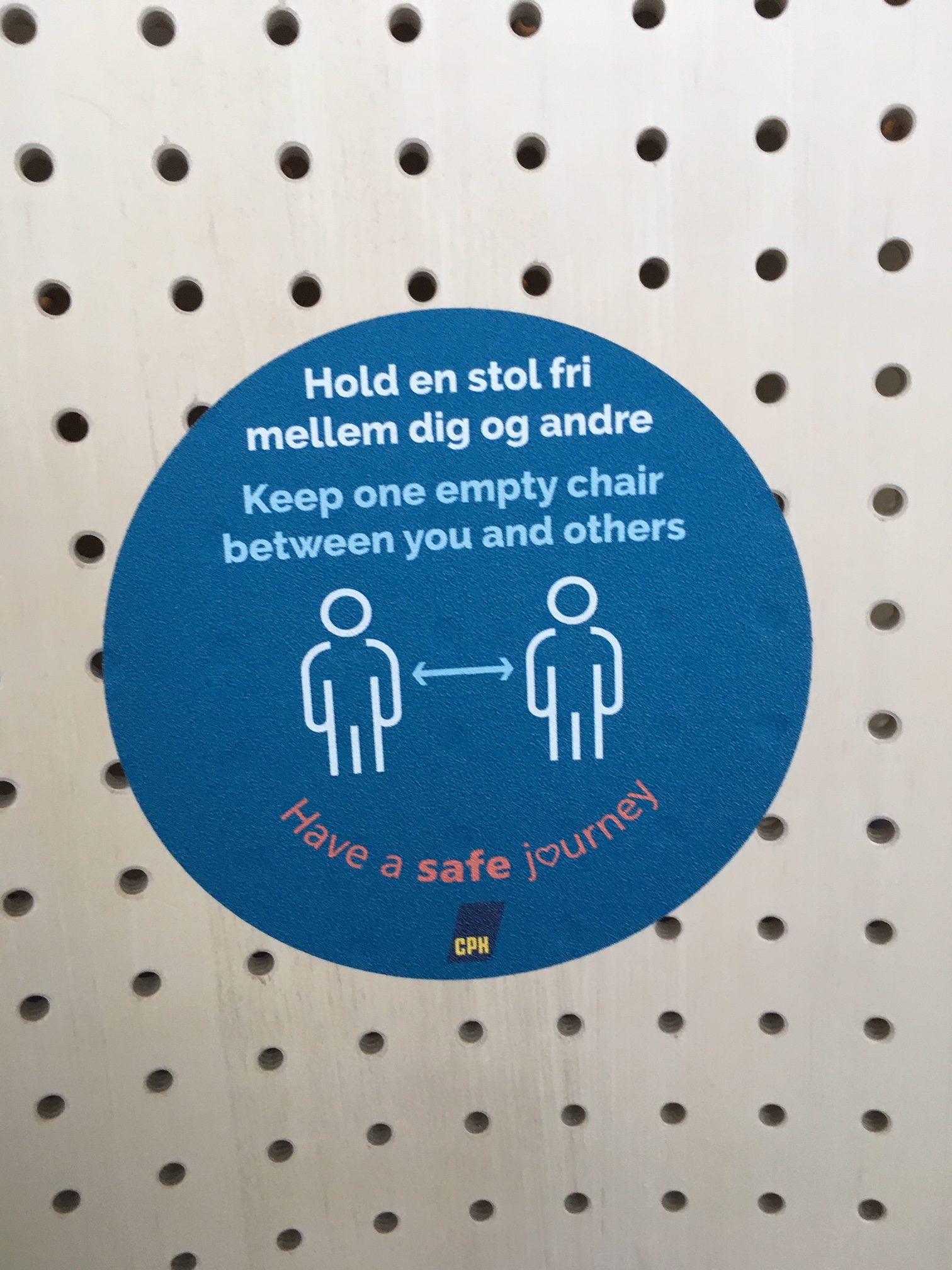 I needed to travel from Copenhagen to Manchester as early in July as possible, even though it meant having to quarantine myself on arrival in the UK. Travelling from a 'low risk' country I felt I would be most at risk during the actual journey and so I was keen to fly direct. I originally booked with SAS but they cancelled about a fortnight before departure. As an alternative, I opted for a two-hop journey via Frankfurt: I figured that Lufthansa would be more mindful of passenger safety than any low-cost alternative.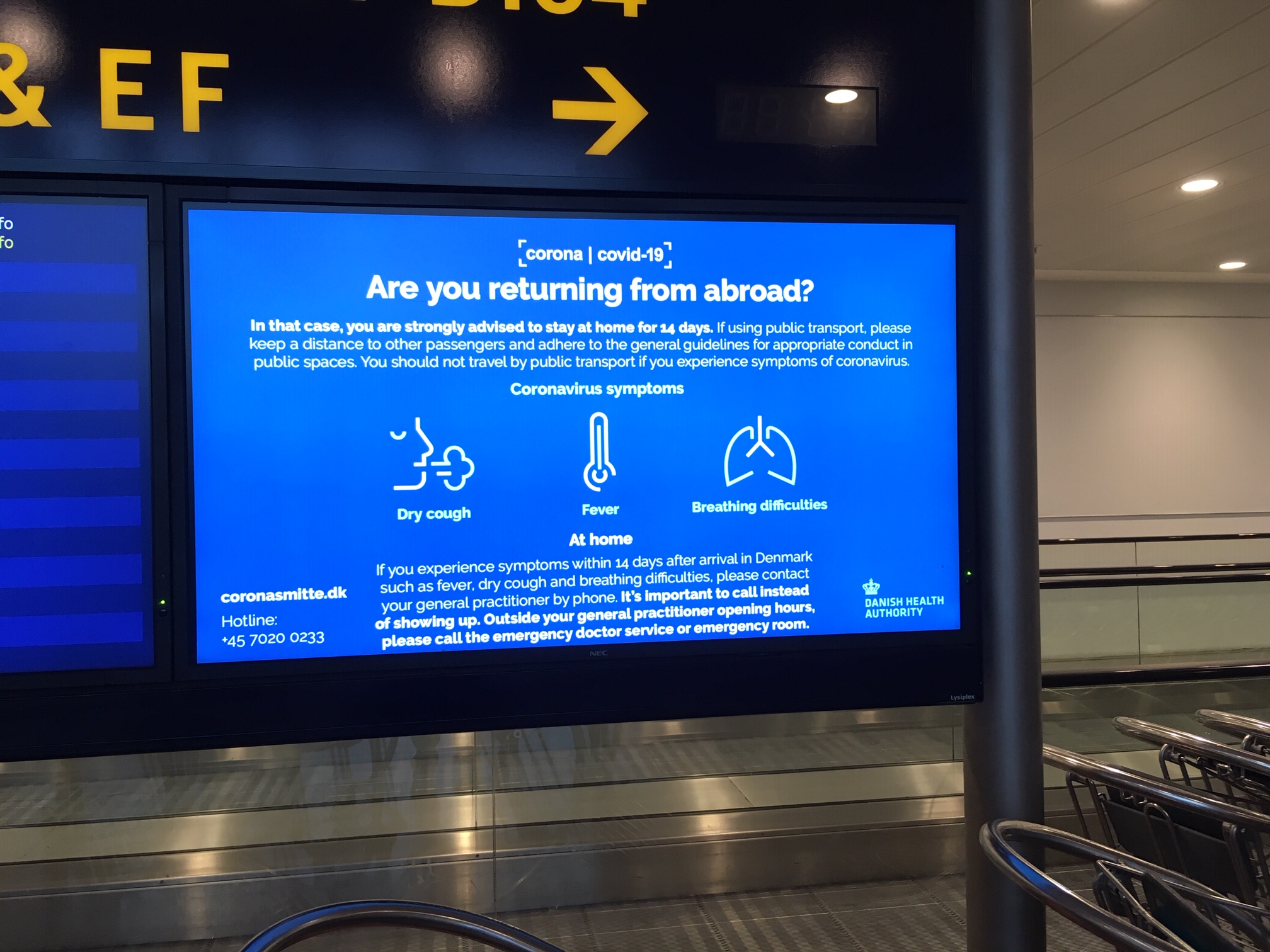 Among the myriad of Lufthansa e-mails I received before the start of the journey was one which contained a link to the Guide for Safe Travel. In it, I was advised to print my baggage tags at the self-service kiosks. (Even though was travelling Economy, my Miles&More Senator status permitted me to check in two bags). So it was a bit of a surprise to see queues at the check-in desks – at least 40 passengers in Economy and about 15 in First / Business / Status. I enquired if there was somewhere to deposit tagged bags but was told I had to wait in the queue until one of the three check-in clerks was ready to deal with me. I don't know what the hold-up was, but I waited very nearly half an hour, my bags being accepted less than 40 minutes prior to take-off. There were still about 20 people waiting in the Economy queue when I made my way to security.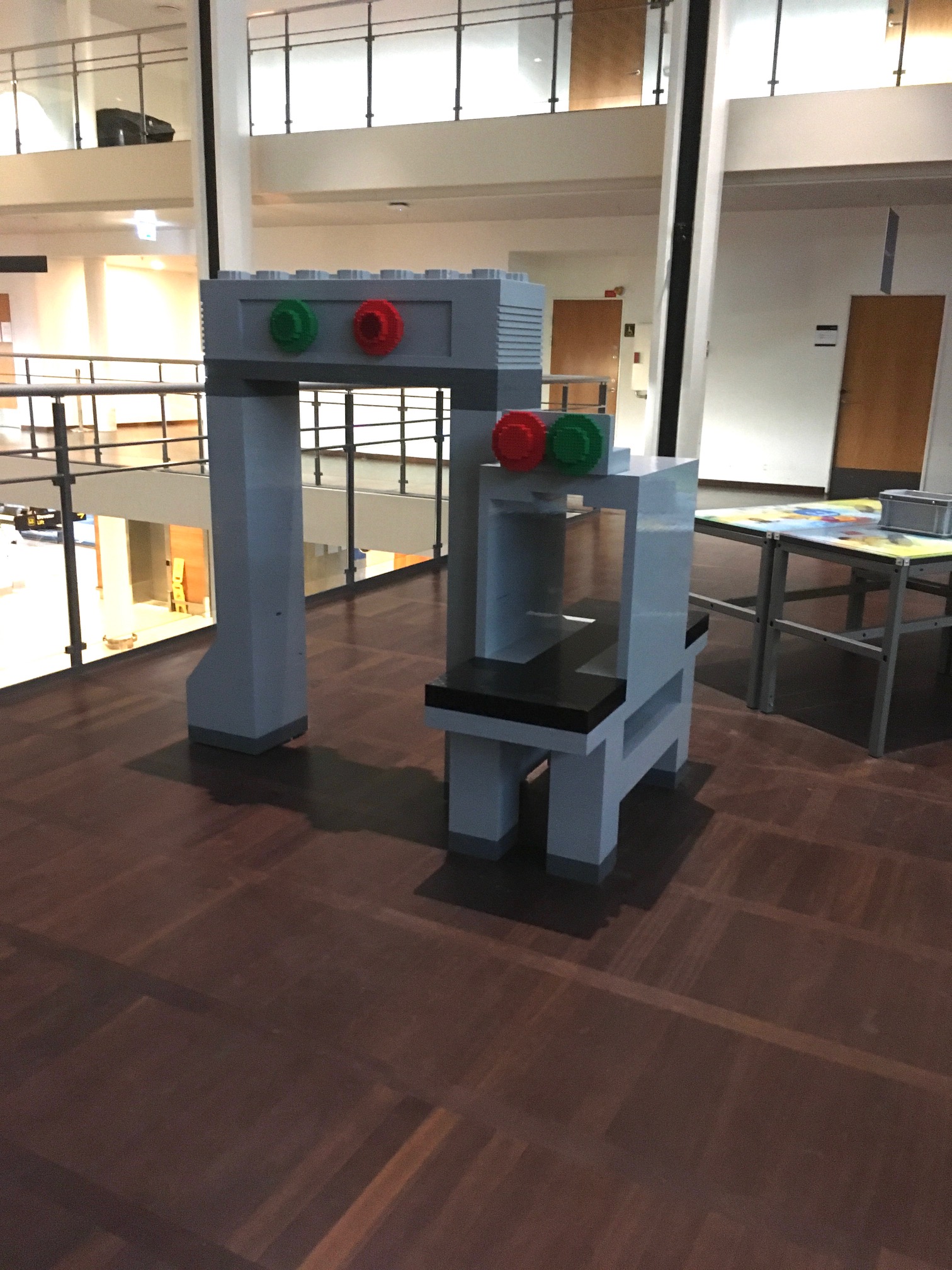 Here things began to improve. I walked straight up to one of the five operational security lanes and my hand luggage and I were processed immediately. Airside was almost deserted, especially at the C,D, E and F gates (non-SAS) end of the terminal. Duty-Free was closed, as was the SAS / Star Alliance Lounge and almost all the shopping facilities. I noted just one coffee shop open.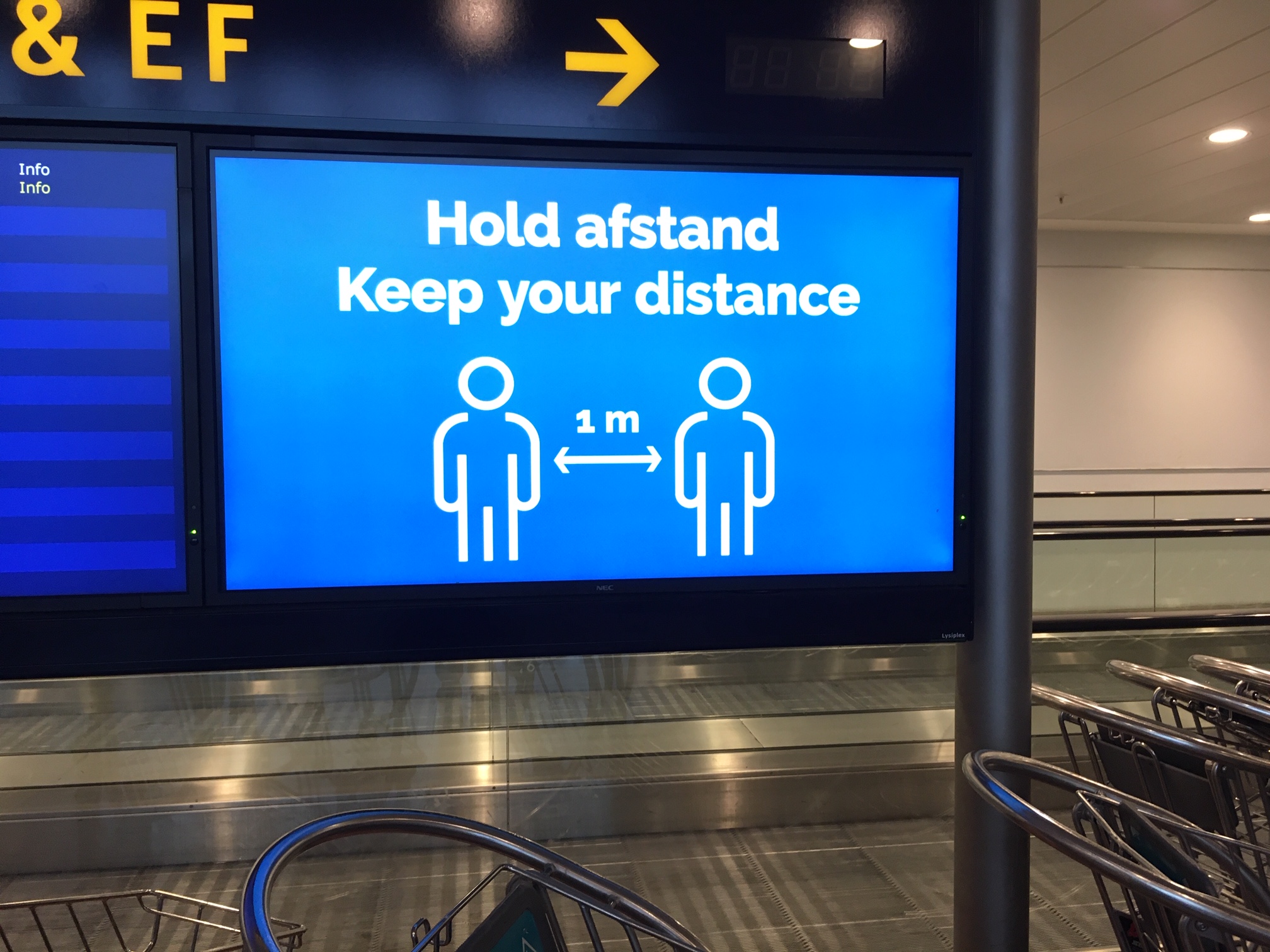 However, the departure gate and surrounding area were crowded with people, not too surprising as every other chair was taped off. We were boarded in groups (Window-Middle-Aisle) and, in spite of being allowed to board early, chose to be last on to the aircraft. Business was full (with the usual middle seat free) and economy was almost full. I was one of a very few travellers seated next to an empty seat, possibly because of my Star Alliance status.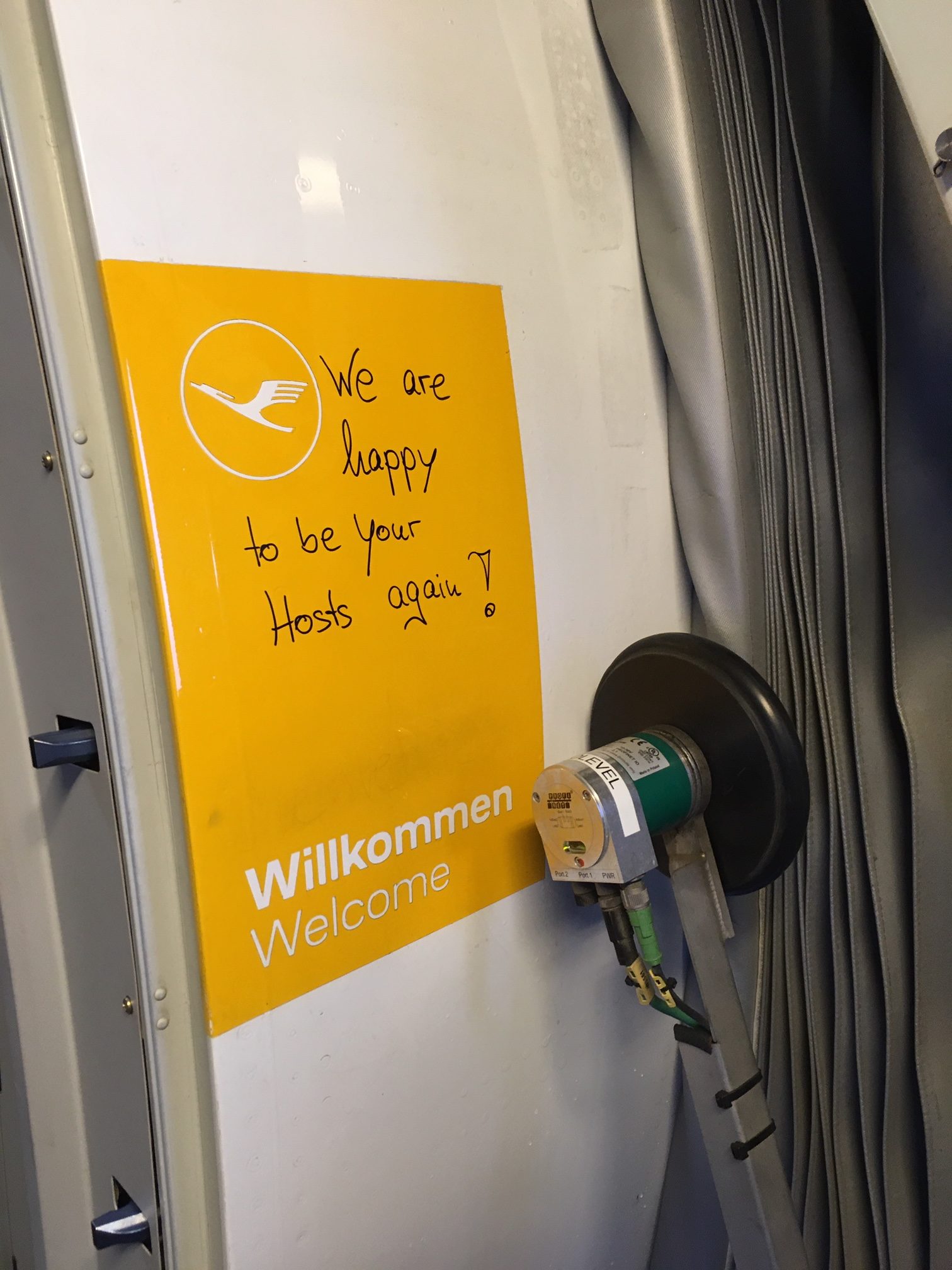 In spite of what was written in the Guide to Safe Travel, the majority of passengers had at least two items of hand luggage. It would appear that the one piece of hand luggage rule applies only if you are passing through German security and no such restrictions are in force on flights originating outside Germany.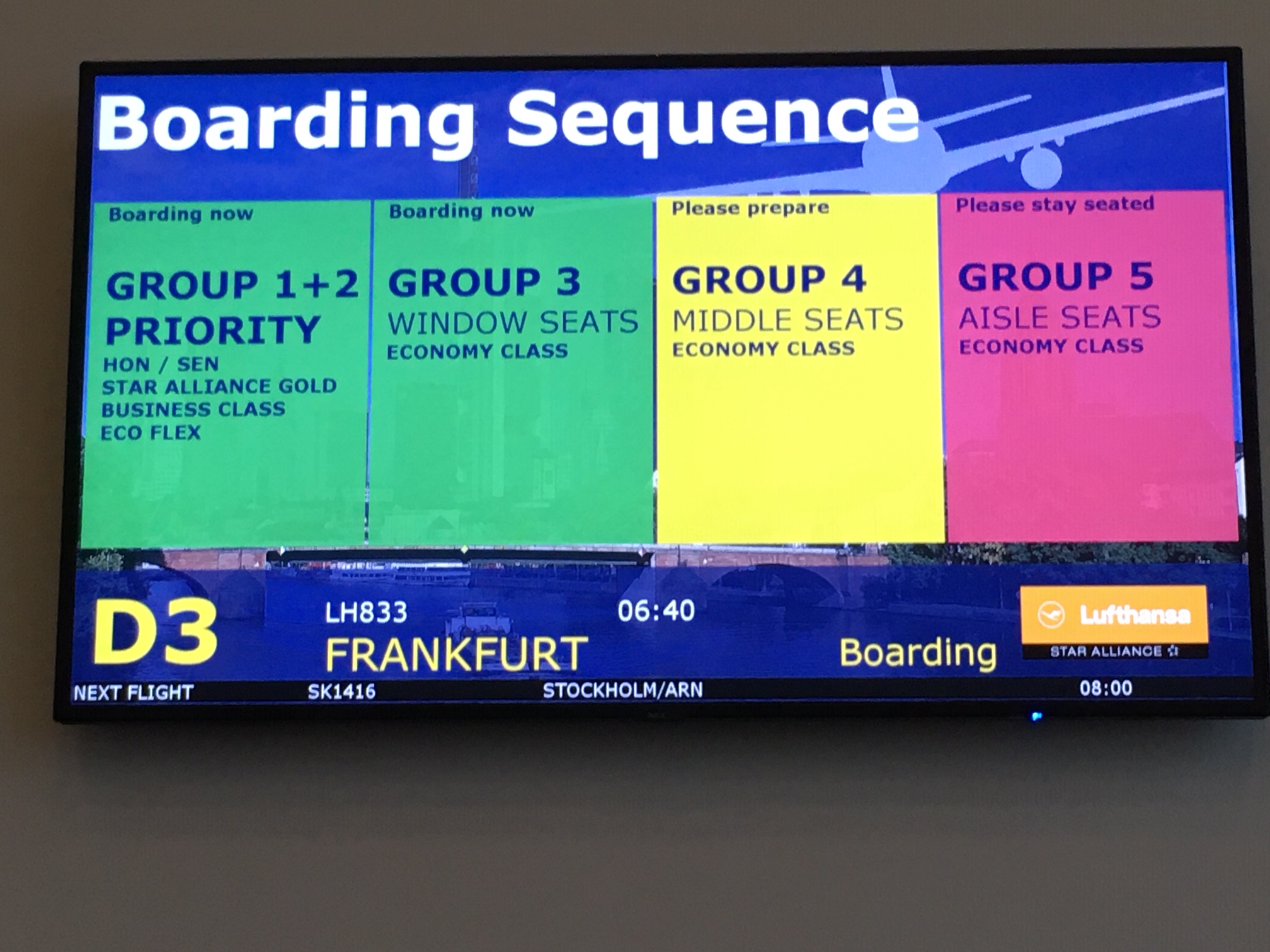 Frankfurt airport, although not crowded, looked pleasantly busy. All the catering outlets in the A and B terminals as well as the Duty Free shops were open but all others were closed. Lufthansa have just the one Senator Lounge near gate A50 open. I decided to look in as I had about 80 minutes before my Manchester flight. It was rather dismaying to see a queue of about 15 people outside. A '1-out-1-in' principle was being applied to limit the number in the lounge at any one time. Once inside you were escorted to a vacant and socially-distanced seat. The refreshment offerings comprised plain, cheese-filled and sausage-filled bretzels (individually-wrapped in paper bags), cereal bars, small bags of almonds, coffee, beer and water. It was all very organised and very dull, but, perhaps more importantly, very safe.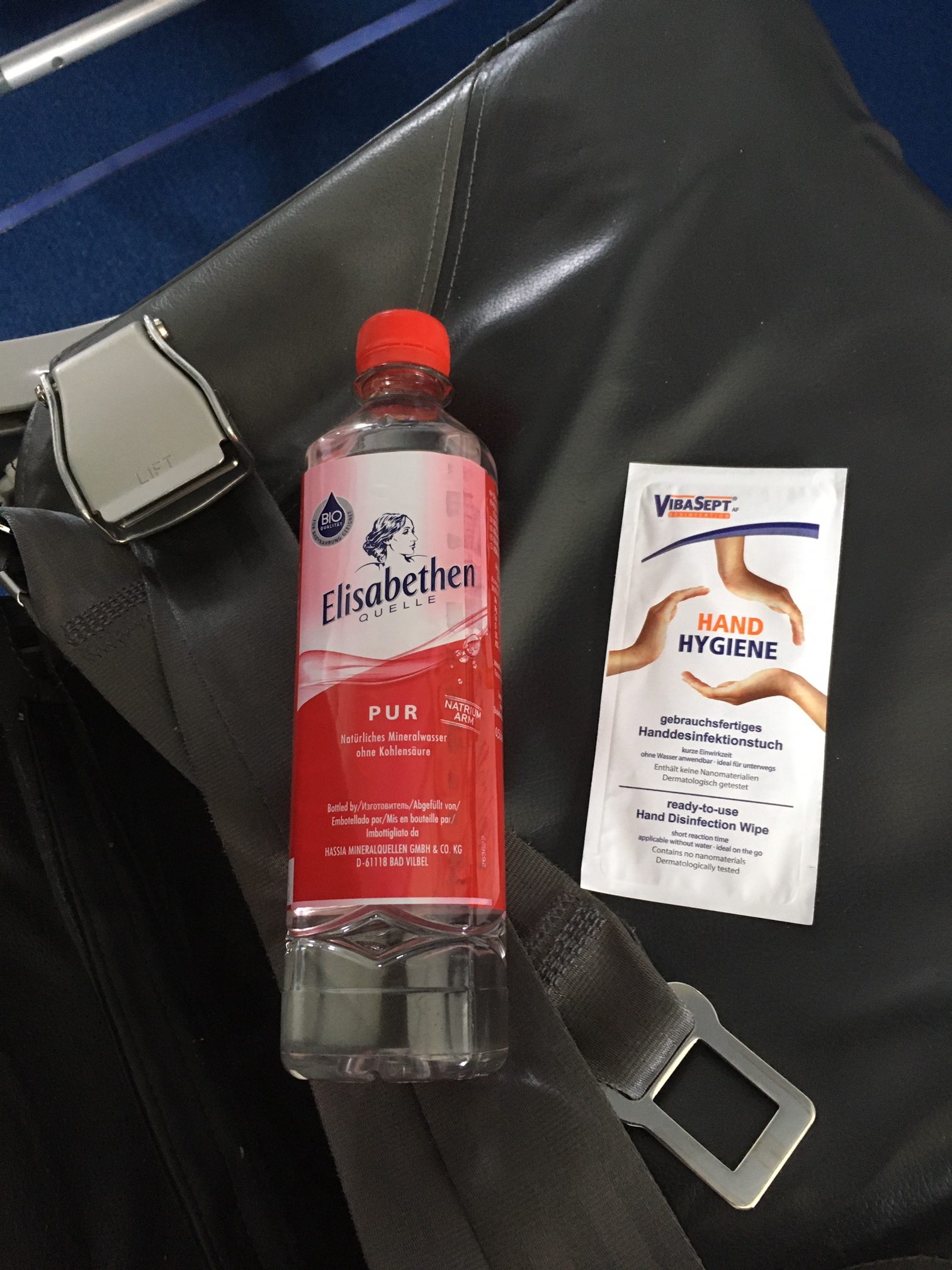 There were, I estimated, no more than 30 passengers on the Manchester flight, with just one in business class and rest of us enjoying at least a row each. Lufthansa's 'simplified' onboard service consisted of the usual fare in Business and a wet wipe and a bottle of water in Economy. (For those unable to endure 90 minutes without food, there was nothing to prevent you bringing your own breakfast onboard.)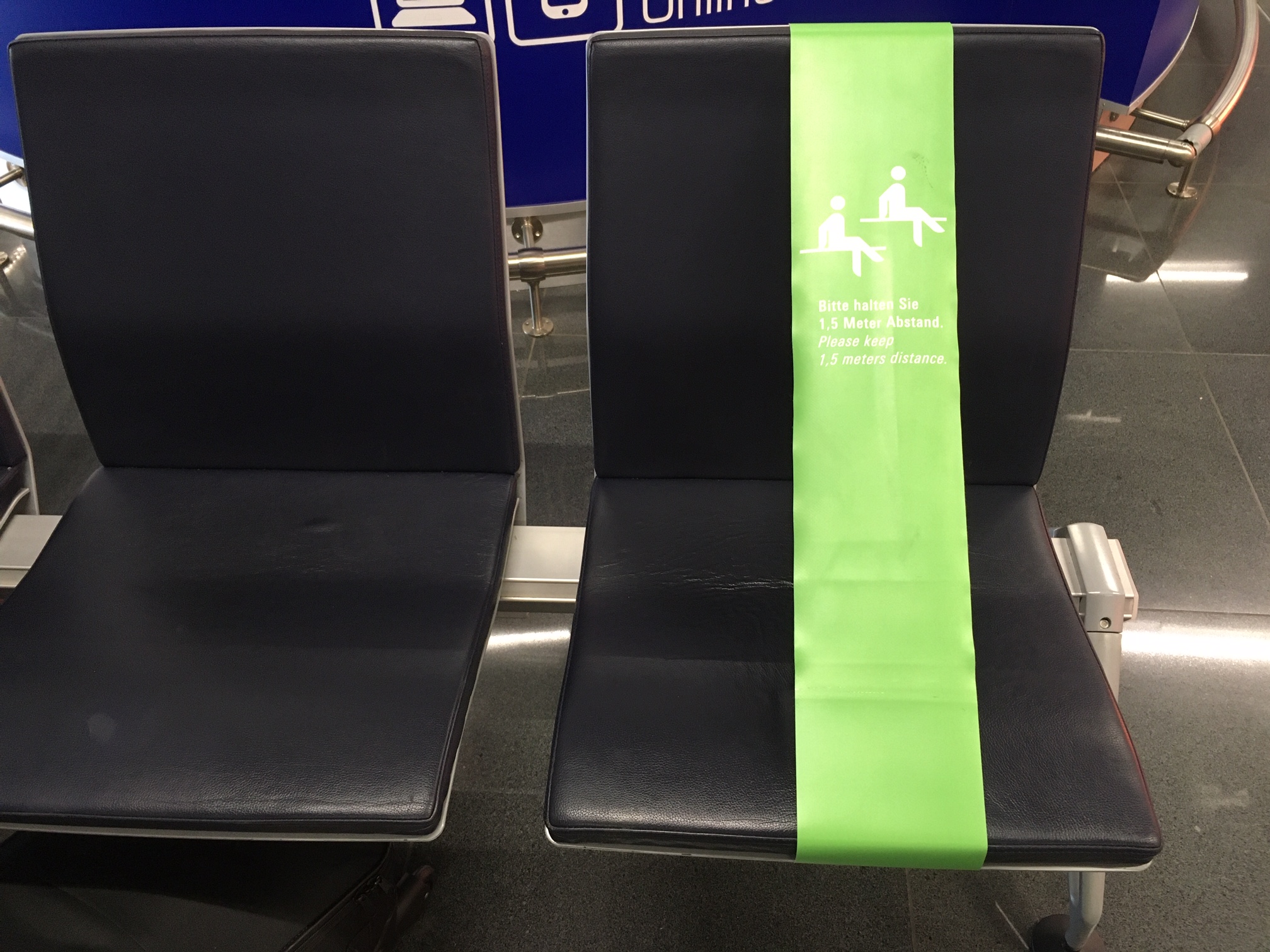 On both flights we disembarked as instructed by the cabin crew. On the Copenhagen-Frankfurt flight it was five rows at time, which reduced the usual seat-belt-sign-off mayhem quite considerably: on the Frankfurt-Manchester flight, it was 'first 12 rows' and 'all remaining passengers'.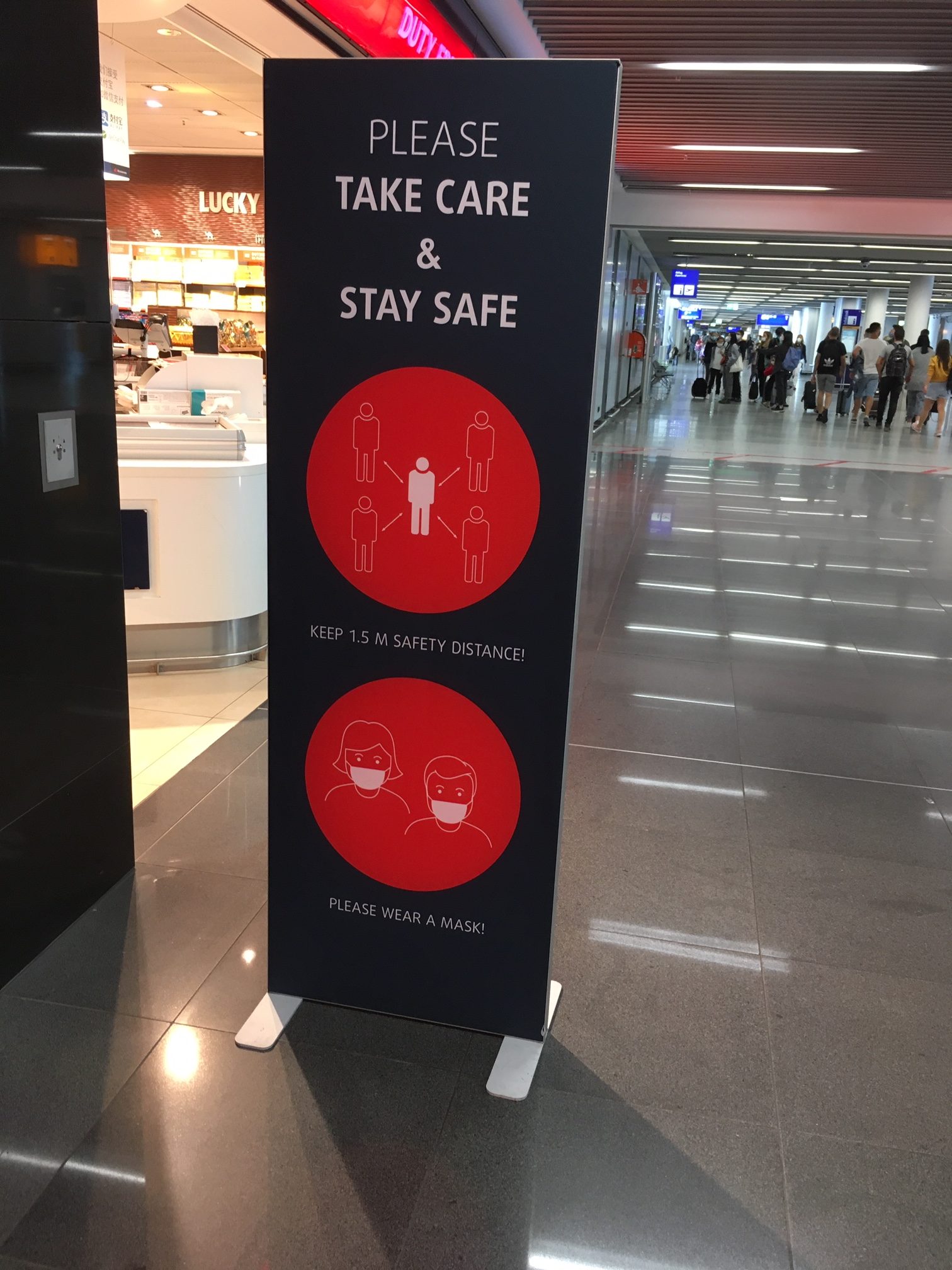 The wearing of face coverings was mandatory on both flights and at all three airports and the rule seemed to be well-observed. On neither flight was there any information about entry requirements or social-distancing rules at the destination, but there was plenty of specialised signage/floor markings at the airports. At Manchester, Border Force officials were asking to see your completed passenger location form. If you could not show a form, there were desks, paper forms and more Border Force staff to enable you to complete one. Thereafter, the usual self-service passport gates were in operation. The maze of barriers that contain the queue at busy times did not seem to have been modified for social distancing, but happily this wasn't an issue when I arrived. Most unusually for Manchester, the luggage was waiting on the belt when I reached the Baggage hall. It's an ill wind that blows no good!