You may have noticed last week, whilst desperately scanning the newly released UK government list of quarantine free travel destinations there were a few slightly more exotic destinations on offer; one that stood out to many was the gorgeous Barbados. Bringing to mind white sand beaches, clear green water, luxury resorts and yacht trips, the island of Barbados, located in the famous Caribbean sea, seems a little more exciting than your usual trip to Cornwall – and don't we all need a proper escape after the last few months.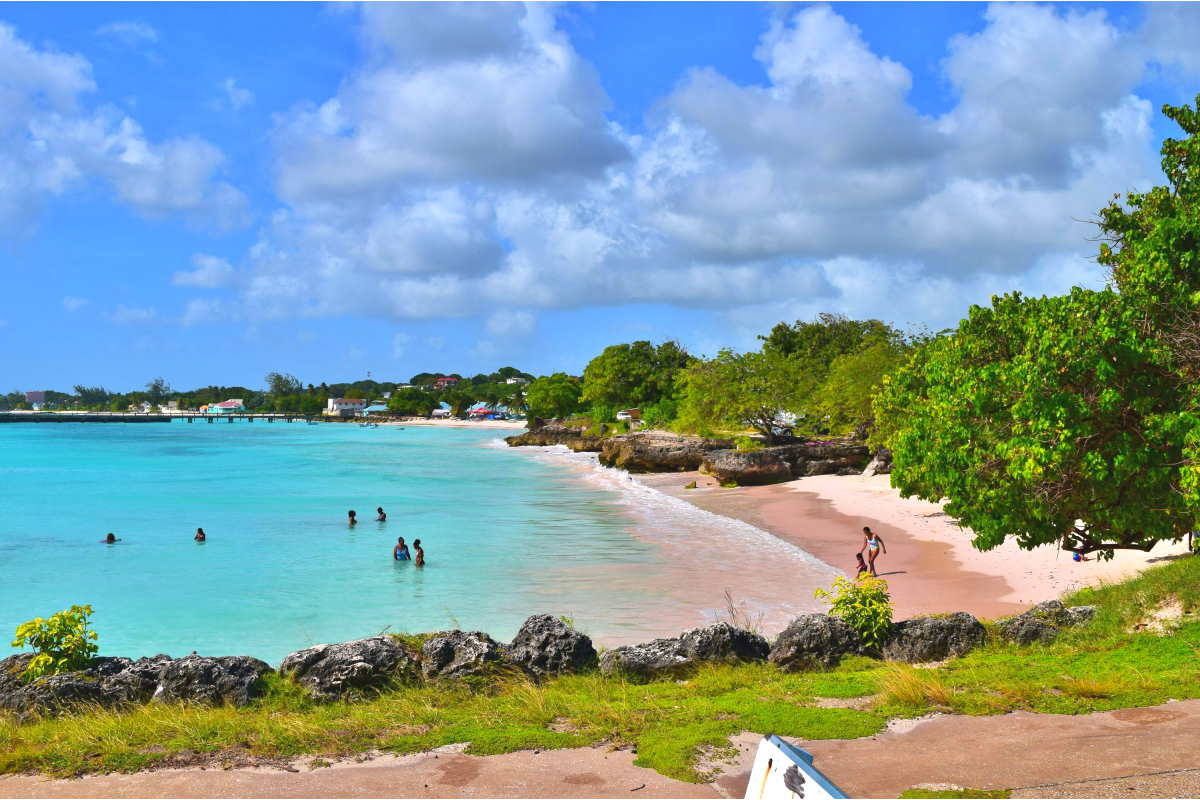 So how does one get to Barbados, especially in light of both British Airways and Virgin Atlantic, who usually run the majority of flights between London and Bridgetown, suspending their services during the Covid-19 crisis and then only flying once or twice a week from next week. Well, in style, of course! What could be more perfect than flying to the Caribbean on a private, 'first-class' charter flight, fitted out with 100 social-distancing-appropriate seats for you to relax in whilst enjoying a cocktail, gourmet meal or the extensive entertainment system. Sound good?
Operated by Caledonia Jets, who are based in Glasgow, the aircraft is an A340 airbus previously owned by Sri Lankan Airlines and will now fly from a private terminal at Stansted Airport in London. Originally touted to begin flying from the 8th July, the flights have now been temporarily suspended as they are currently awaiting government approval. Once running, travelers can reportedly expect a 'truly unique first class experience' within a spacious setting, with a 'team of VIP attendants' at your disposal, lie-flat seats and up to 90kg of baggage allowance, all for the cheap, cheap price of £5000 one-way, or £7,500 return.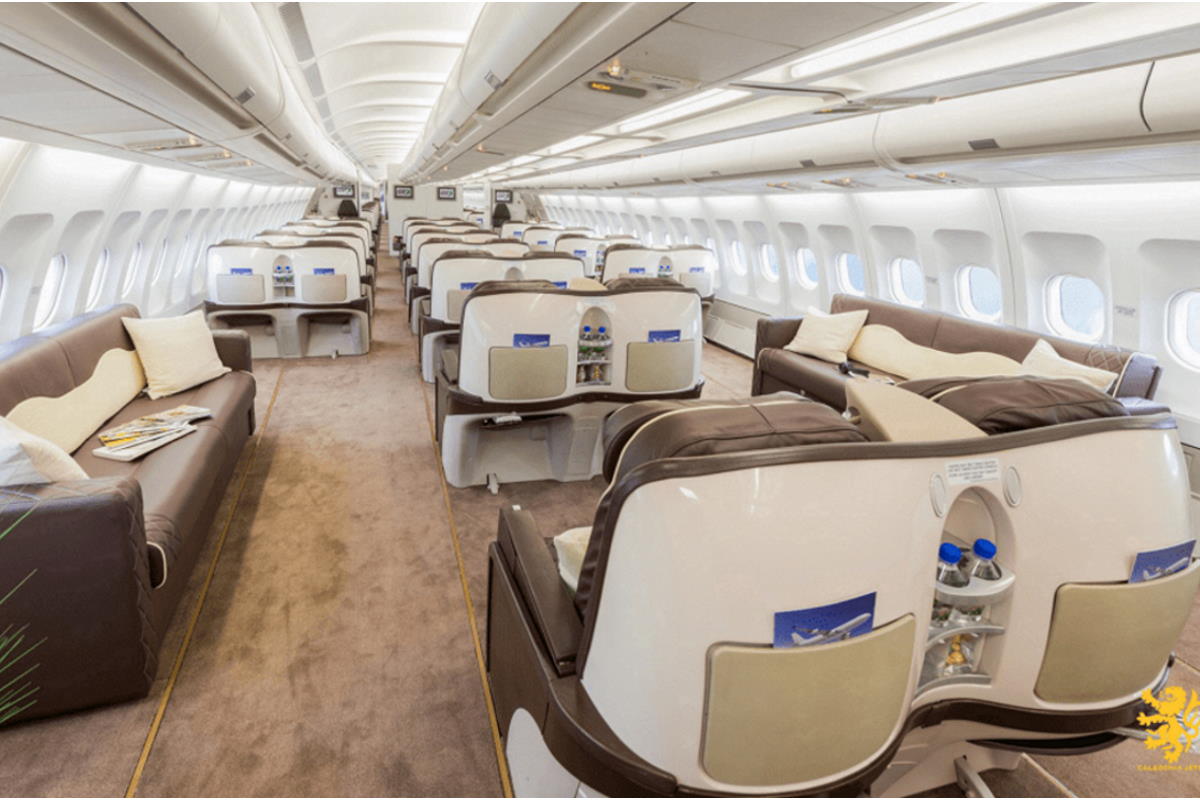 They also partner with 'Blue Sky Luxury', who have been renting properties to travelers throughout Barbados and the Caribbean for decades, so entire packages including accommodation and transfers are also able to be booked.
Obviously, there will also be a variety of extra safety measures in place due to keep travel safe during the current Covid-19 crisis, such as providing 'sanitised hygiene kits' to all passengers, which include a mask, wipes, tissues and sanitiser; ensuring the plane is regularly cleaned, and that the air flows freshly through the 'latest in hospital-grade HEPA filters'. As any visitor to Barbados requires a negative COVID-19 PCR test within 72 hours of departure, Caledonia Jets will be operating mandatory testing prior to embarking, with visitors required to isolate and be tested in a nearby hotel (at their own extra cost, of course). Test results will be fast-tracked, and once results come back clear, travelers are cleared to proceed knowing that nobody on their flight is at risk of having, or transmitting, the virus.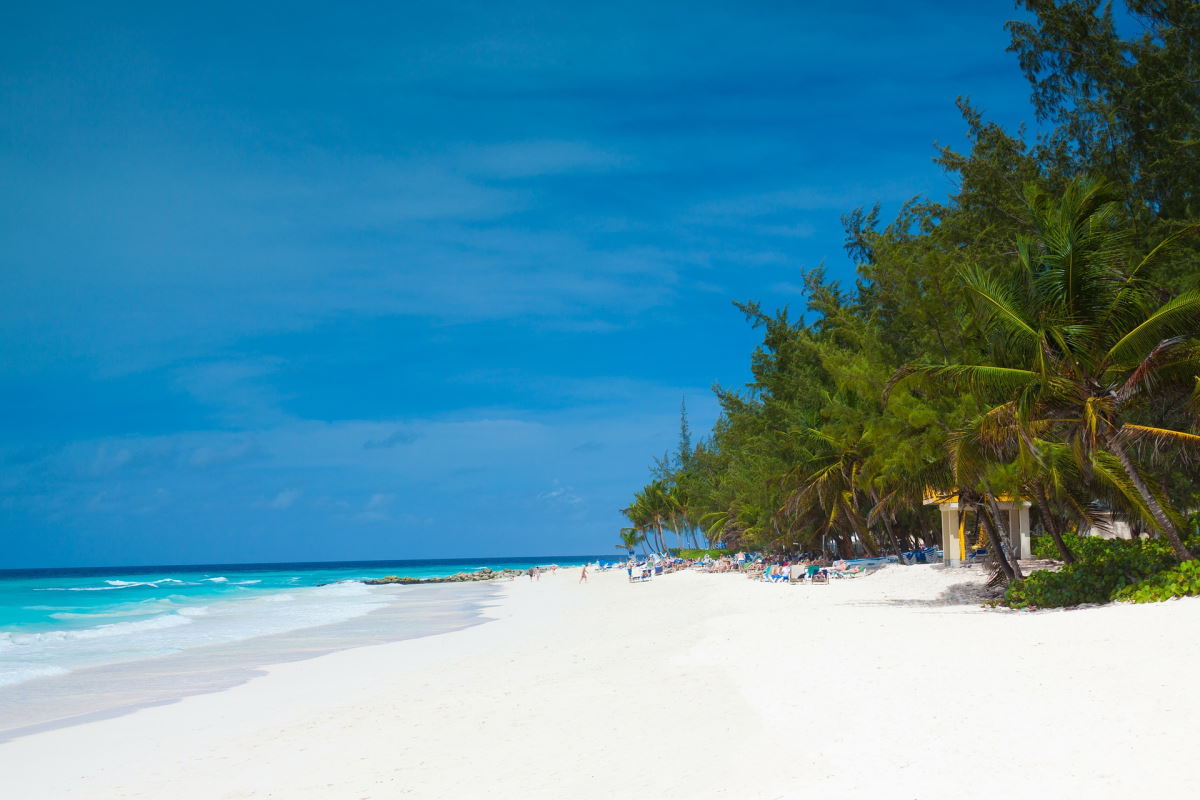 So, how does it compare to British Airways First and Business Class? First class fares are currently upwards of £9000 return for late July dates, with 6″6 lie-flat seats in your own private 'suite', a private concierge and 96kg of luggage per passenger, plus a bunch of fancy extras such as complimentary loungewear, luxury amenity kit, gourmet dining and more. Comparatively, Business class are sitting at a little over £4500 return for the same period, with 6″ lie-flat beds and 64kg of luggage per passenger.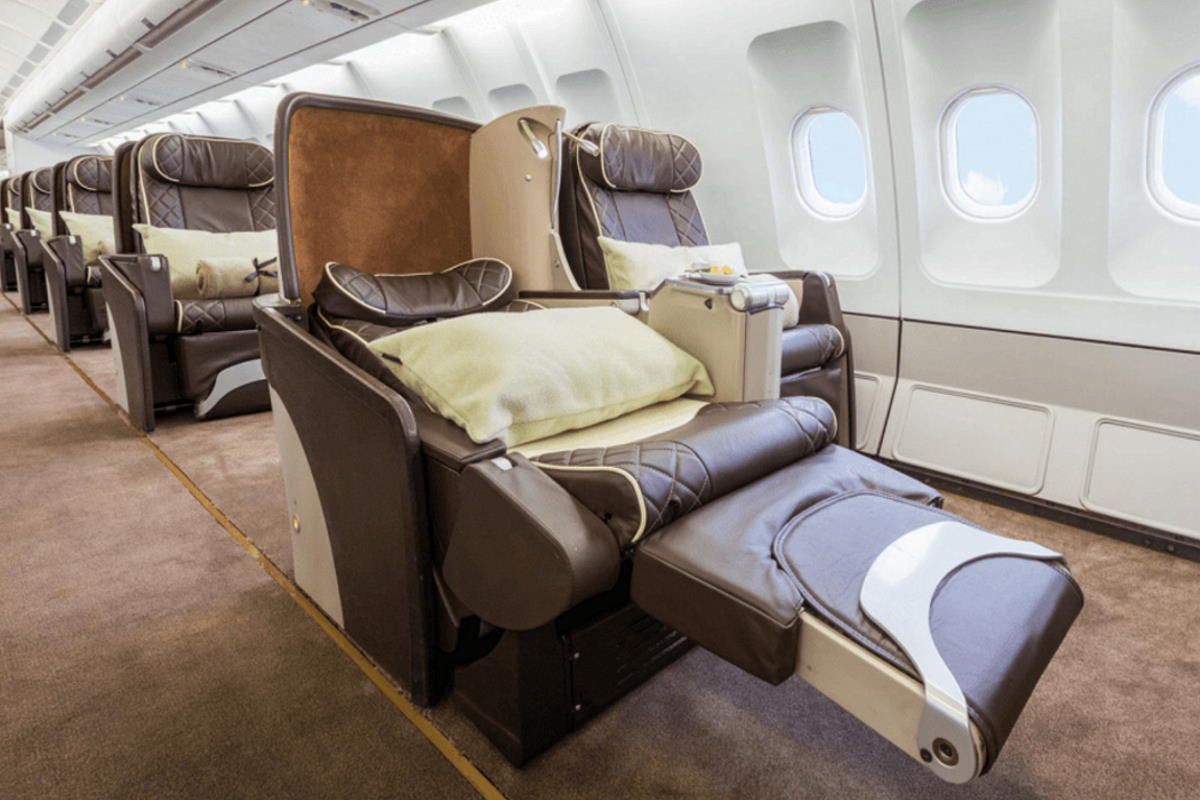 Price-wise, the Caledonia Jets fare currently sits roughly midway between peak-season British Airways First and Business class (though this varies throughout the year) and we do not yet know if this new private charter service is permanent. Though regularly referred to as a 'first-class experience' on the Caledonia Jets website, it seems instead to lean more towards a Business Class service. The seats, apparently repurposed from previous Sri Lankan Airlines aircraft, seem dated compared to the seats available in both the Business and First Class cabins on British Airways flights, and although the entire Caledonia Jets craft only contains 100 seats, there are no private suites or areas offered. Furthermore, British Airways operate a modern fleet of aircraft, whereas the Caledonia Jets aircraft is a twenty-year-old Airbus A340. Though we cannot yet offer a firsthand account of the other services and amenities offered, they seem consistent with the offerings of a Business Class flight with either British Airways or Virgin Atlantic, who also offer restaurant style dining and unlimited drinks.
Another aspect that may influence luxury travelers is the lack of a loyalty program, or any chance to earn points or miles, on the Caledonia Jets service, whereas loyalty members could alternatively earn a significant number of points or miles flying this route with either British Airways or Virgin Atlantic, once they resume services. Also, Virgin or British Airways passengers are able to choose their own way (and cost) of meeting the negative COVID-19 PCR test requirements needed to travel to Barbados.
So – which one will you choose? And what do you think about this new 'semi-private' travel concept? Is this going to become more common in the wake of the pandemic? Tell us in the comments!
Either way, we ALL deserve (and desperately need) a luxury trip to a beautiful island (thanks, 2020). For some, Cornwall will have to do, or if you are determined to visit some kind of island this summer, perhaps consider a trip to the slightly closer (and slightly less exotic) Jersey, in the Channel Islands (and, interestingly, the second-shortest flight operated by British Airways). Wherever you decide to escape to, we hope you have a great – and safe- time, and as always, stay tuned for all the current travel information and advice.