Previously Portugal had caused thousands of people to cancel their trips due to the requirement to be fully vaccinated (I was one of them!). Fortunately, now they are being more lenient and you only need to show a negative PCR or cheaper antigen/lateral flow test on entry.
Visitors aged 12 or above must take a PCR test up to 72 hours before departing for Portugal, or an antigen test up to 48 hours before departing. Children 11 or under do not need to show test proof or be vaccinated.
Test certificates must show:
– type of test taken;
– passenger name (as per passport);
– date of birth;
– clear identification of the laboratory including the certification;
– the date and time the sample was collected and the explicit negative test result;
British Airways reopen arrivals lounge, & introduces mobile shower booking

It has also been revealed that British Airways has reopened its Arrivals lounge as well as the Concorde breakfast room. The Concorde area is for those travelling in First class. Ordering will be via the app. You can read about my previous arrivals lounge experience here. The arrivals lounge will be open 05:00 – 14:00 and you will be able to have breakfast and shower.
With the reopening of the Arrivals Lounge and the Concorde Room there will be changes to the way you can reserve a shower in all locations at Heathrow. This will also be on the Your Menu website as well. I like the idea of this and hopefully, they keep it. Far more efficient than having to queue up to make a booking.
More details about the Concorde Room reopening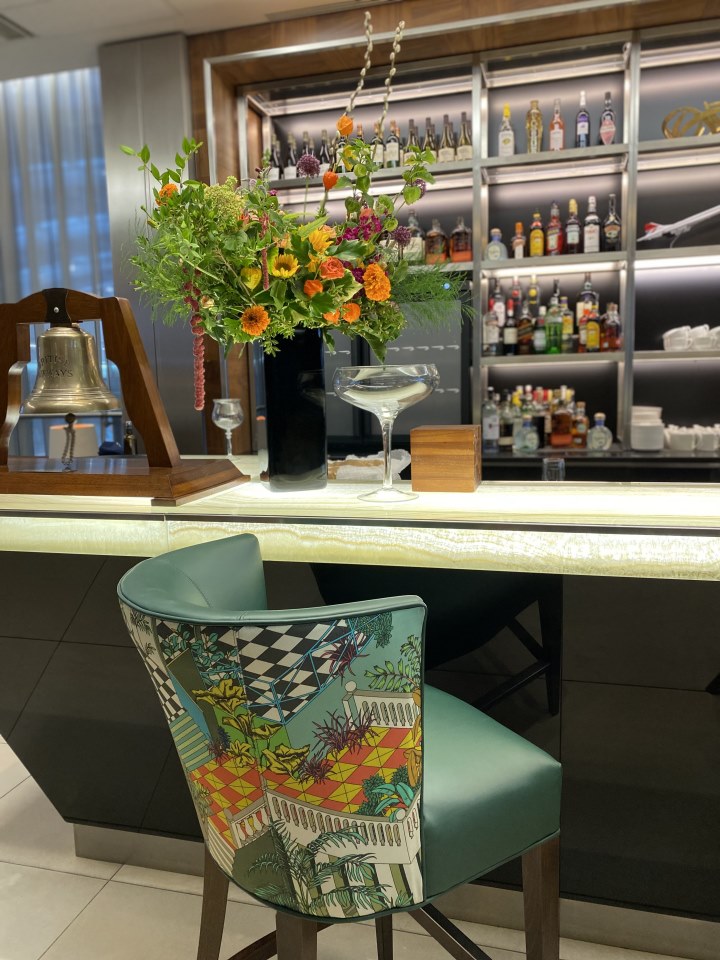 Yesterday I spoke about BA reopening their Concorde Room for its First and Concorde Card passengers. One detail I missed out that you may have noticed from the picture is the large bell by the bar. This is the Gordons Tree Station bell. This was used in British Airways Sudan Gordons Tree terminal and was rung this for every flying boat arrival and departure. It also rang this at the moment BEA and BOAC were united to form British Airways.
The Concorde bar team will now ring this bell for the first departure of the day and the last boarding before the Concorde Room closes.
The Concorde Team will now work from the CCR host desk to help premier and GGL customers.
Sadly the CCR millionaire's door will not be open, so if you get to Heathrow after 2pm when the First wing closes, you will have to go through main security and go downstairs, back upstairs, and then into the lounge that way.
The cabanas are also closed currently and it is not known when they will return.
I have now seen the new bar chairs and I'm afraid the pattern is not my cup of tea. What do you think? Let me know in the comments below.
Other BA lounges due to reopen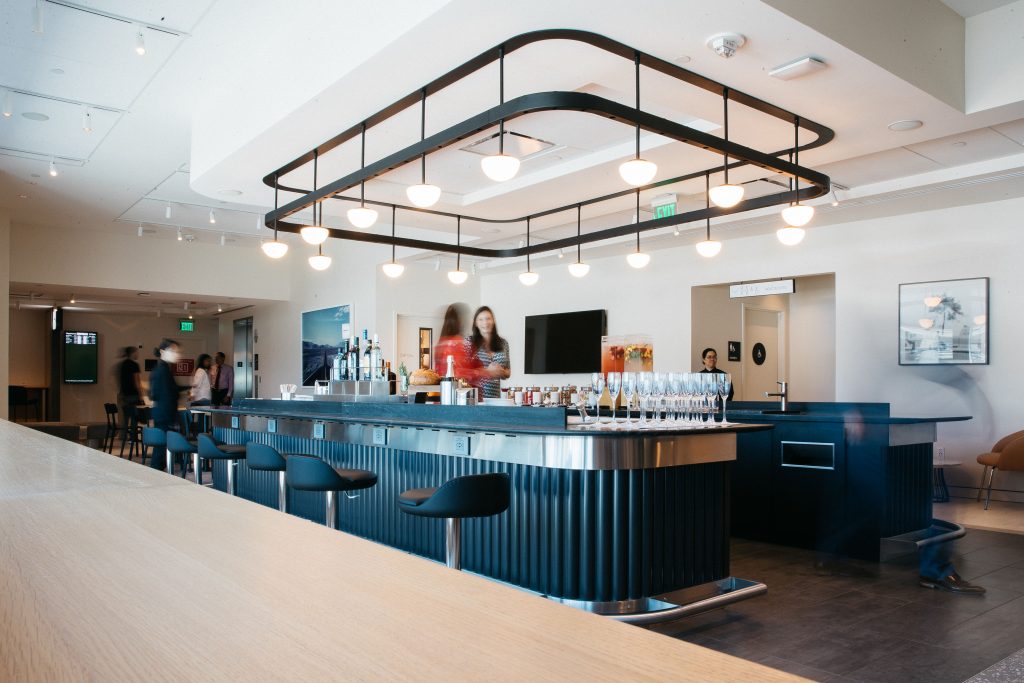 The Escape lounge in Terminal 1 is now available in Manchester for BA customers.
There are now more BA lounges reopening worldwide in the next few weeks.
Chicago 21st Sept
Washington – 23rd Sept
Newark – 29th Sept
San Francisco– 30th Sept
Houston – 05th Oct
Boston – 07th Oct
There are also plans to reopen Geneva, Rome, Dubai, and Milan soon but there is no firm date yet.