With Heathrow struggling to cope especially at terminal 5, how is it flying with British Airways from Gatwick's South Terminal now it has reopened?
British Airways has restarted flights including short-haul from Gatwick. I will shortly be reviewing the main BA Heathrow lounges but in the meantime, my friend Steven sent in some pictures and information about his experience at Gatwick.
This is just meant as a quick update. If you want to read my reviews about the facilities and see more pictures of the Gatwick lounges you can read more here:
Check-in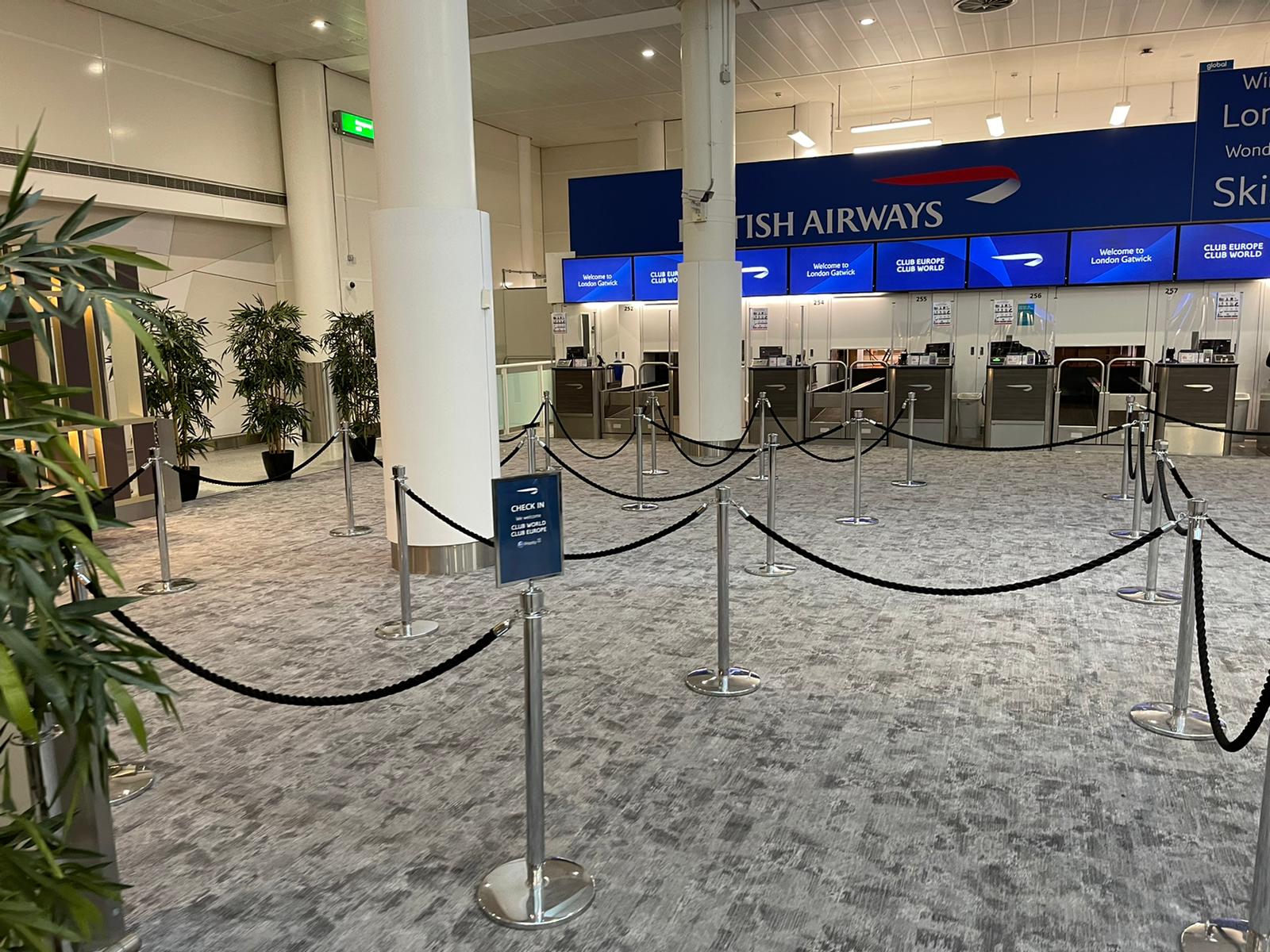 This has changed slightly but is still in Zones A and C. The difference is that there is no more First check-in since no flights have first from Gatwick and judging by the fact they have removed the check-in desk, it doesn't sound like they are planning to have any in the future. Instead, there is Club World/Club Europe and a separate World Traveller Plus queue as well as the regular check-in. As you can see it was quiet.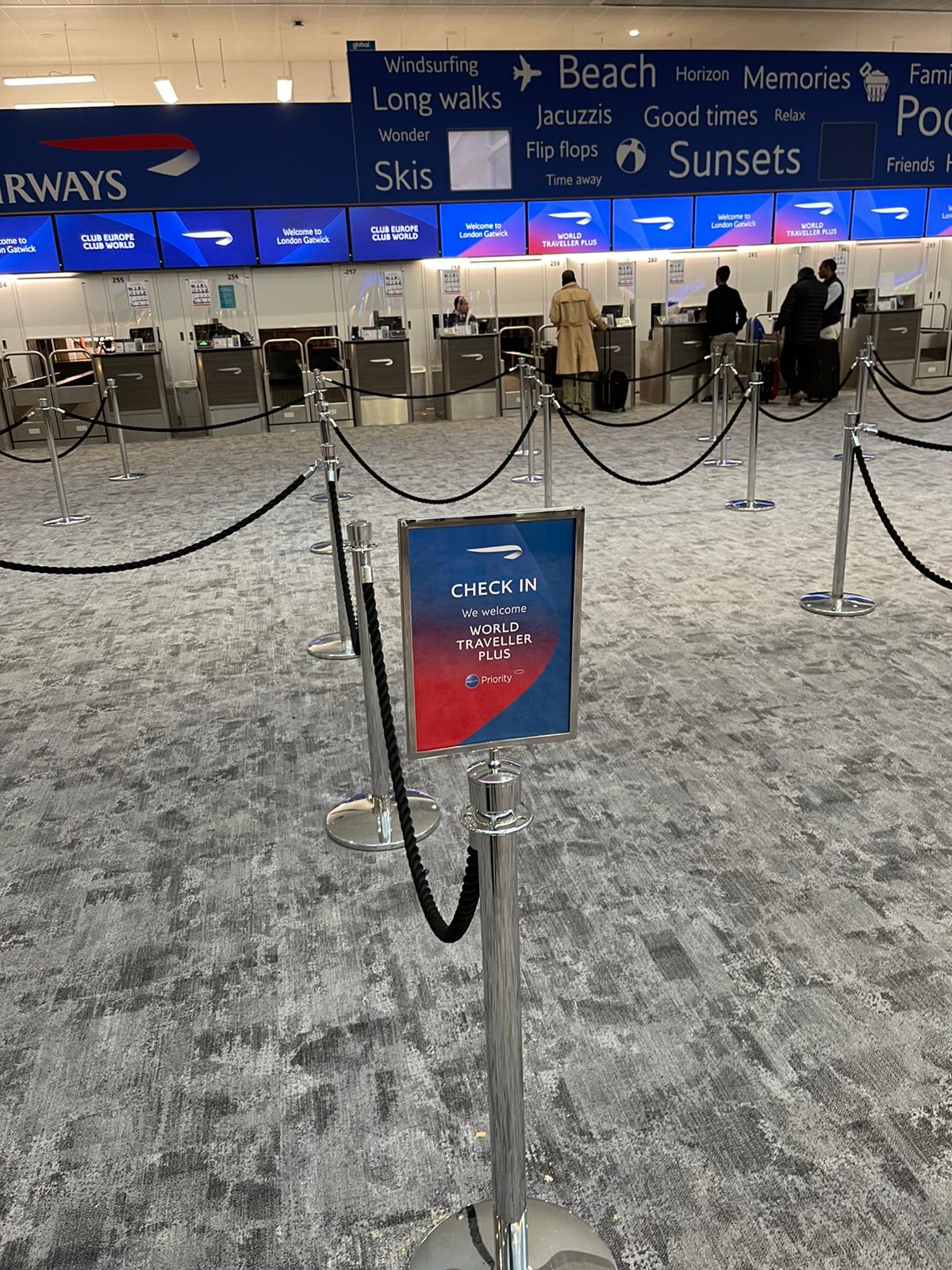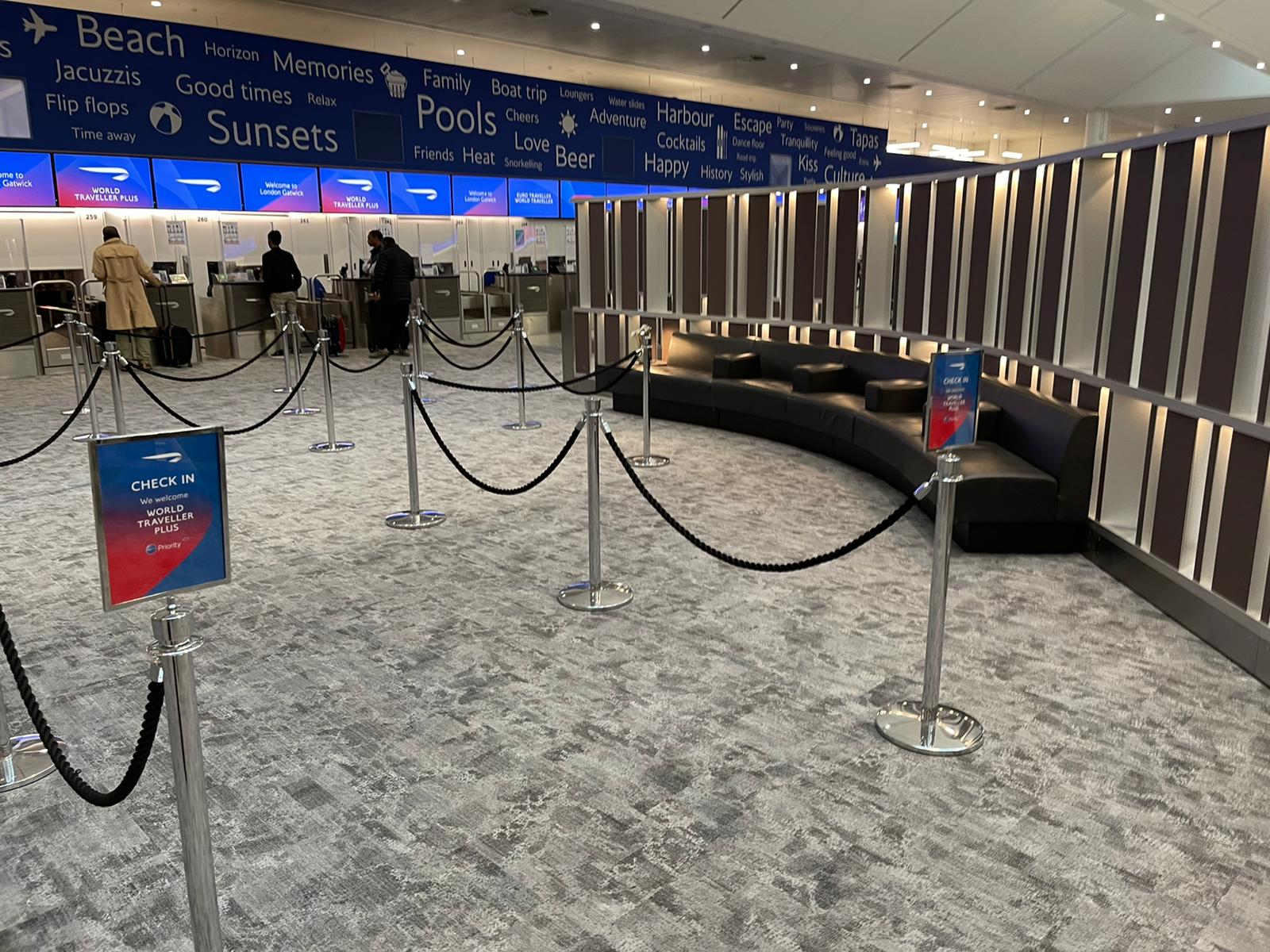 The lounges
Not a huge amount has changed with the lounges. I always preferred the Gatwick lounges to Heathrow as they were fairly recently refurbished and the staff in the first lounge have always been excellent. The work areas are still available which is good to hear after they disappeared but then had slightly smaller work areas brought back in.
Here are the opening hours:

First Lounge
The first lounge is available for Gold cardholders. Like Heathrow, it has a food menu that you order through your phone.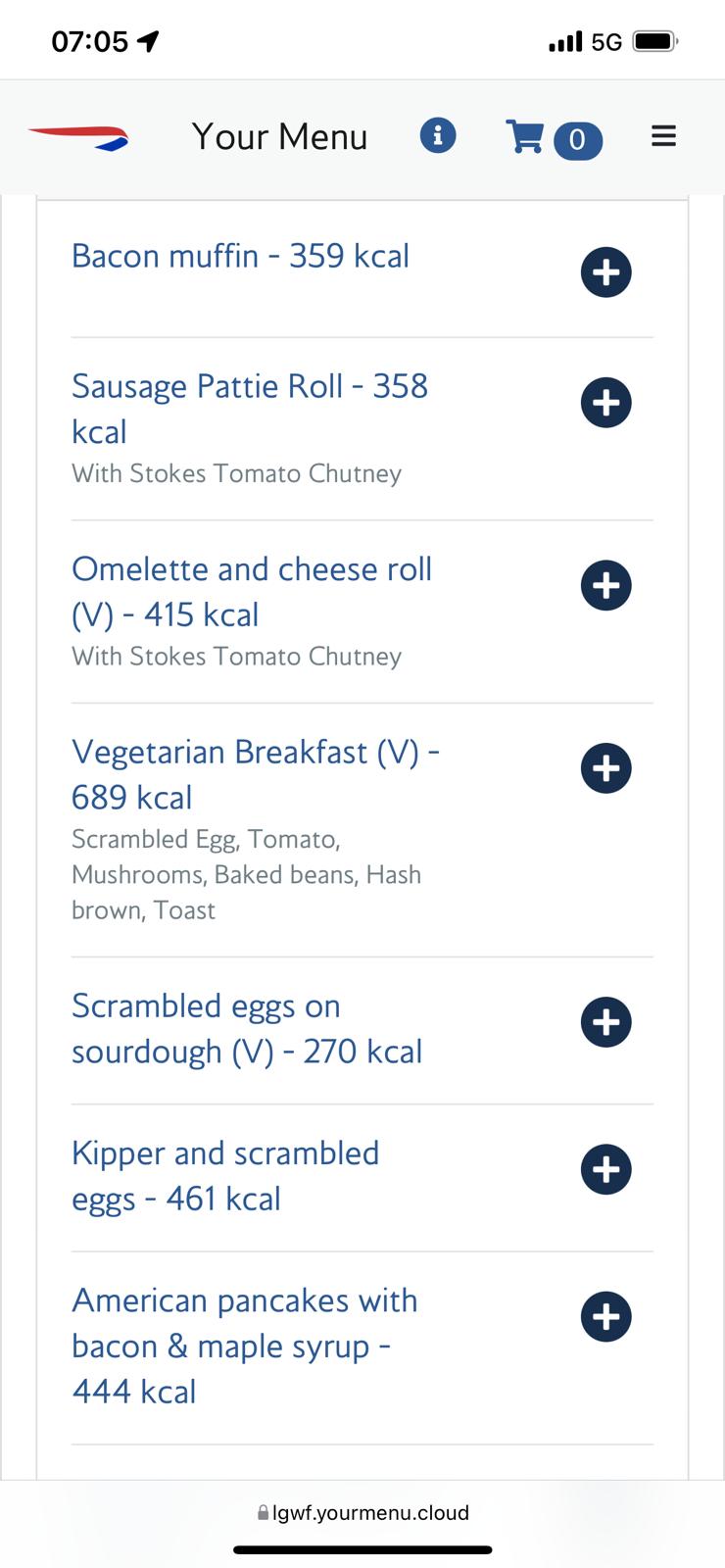 Here is Steven's full English which looks pretty good: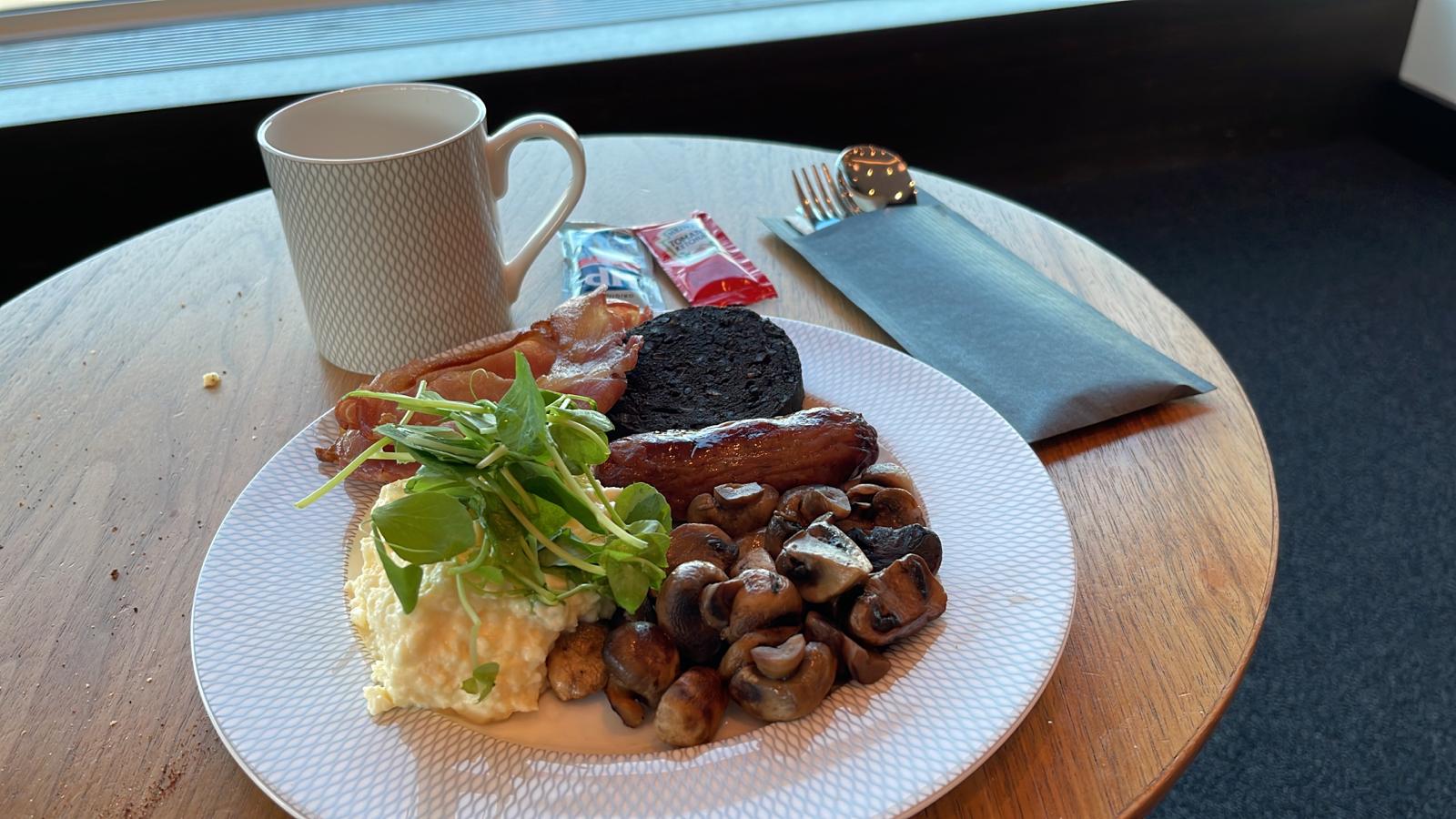 You may also notice the First-class china from onboard that is it served on. I need to book some flights to get the missing items from my order when they were selling it off 😉 !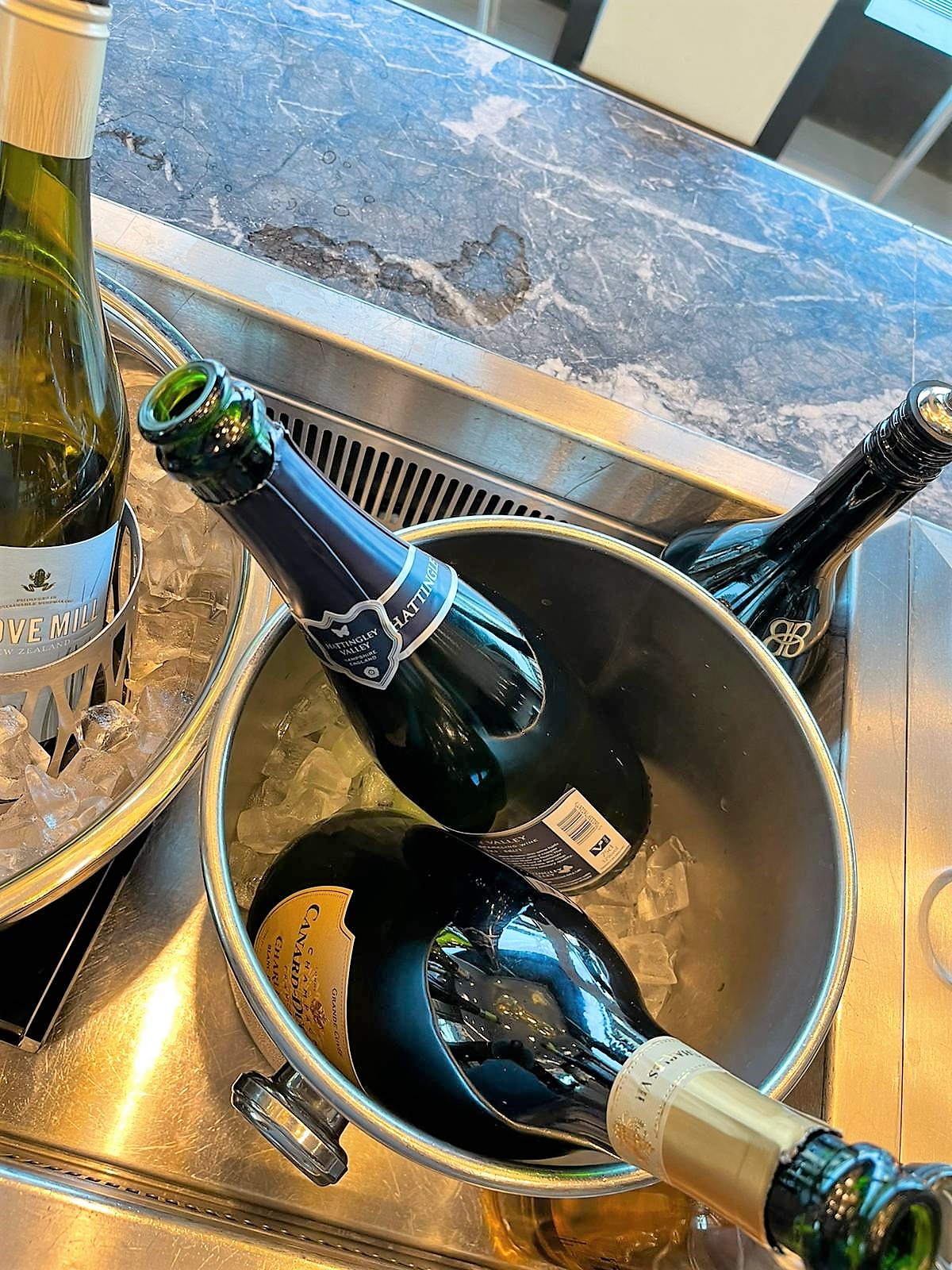 Drinks were self-service with the usual coffee machines and champagne bar. On offer was Canard Duchene and Hattingley Valley English Sparkling wine. There have been rumours of Laurent Perrier Grand Siecle but I'd guess these were just for the initial opening.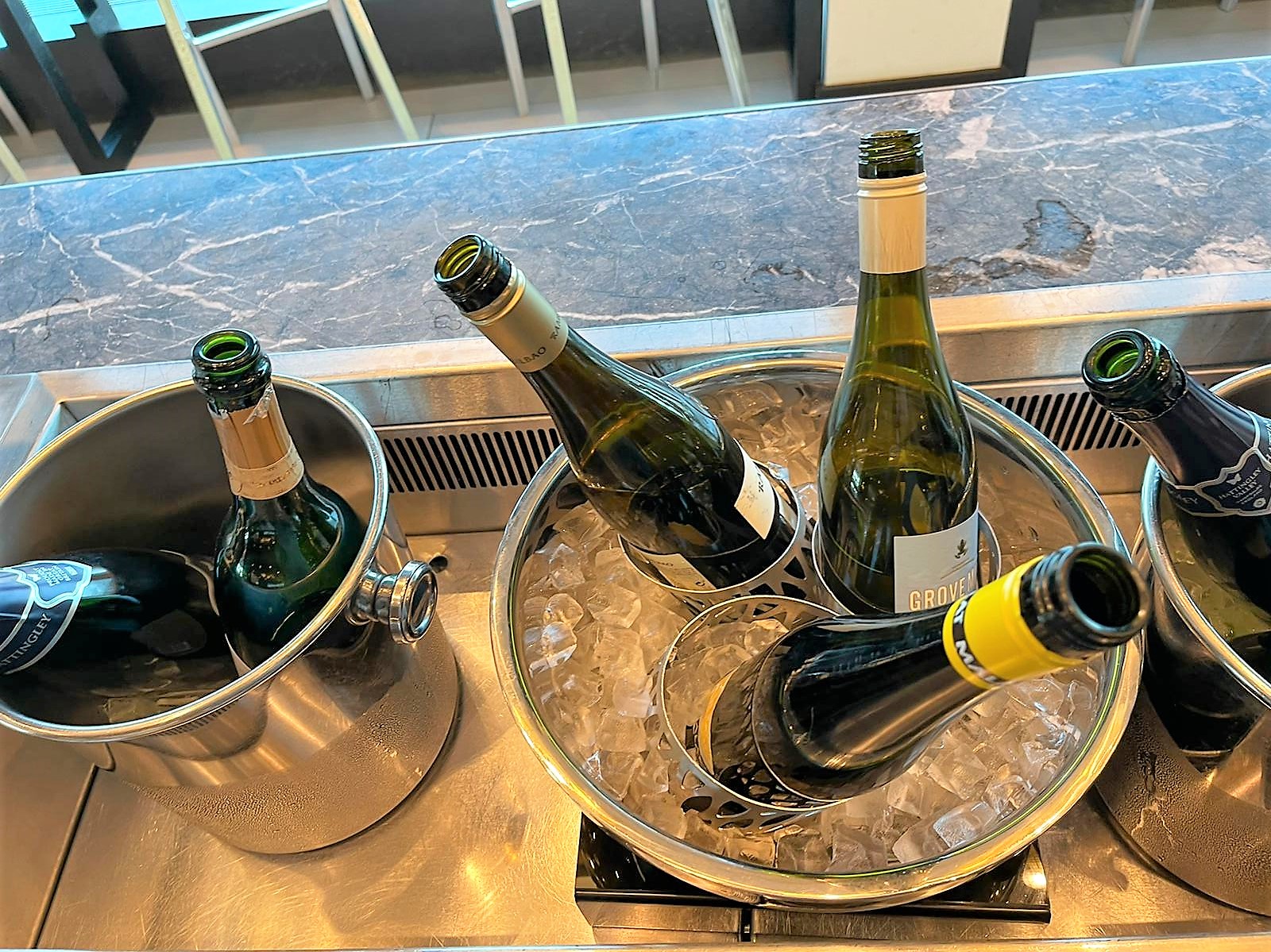 There were also 3 white wines and 3 red wines to choose from.
For Whisky lovers, you'll be pleased to know that Johnnie Walker Blue label has reappeared as well.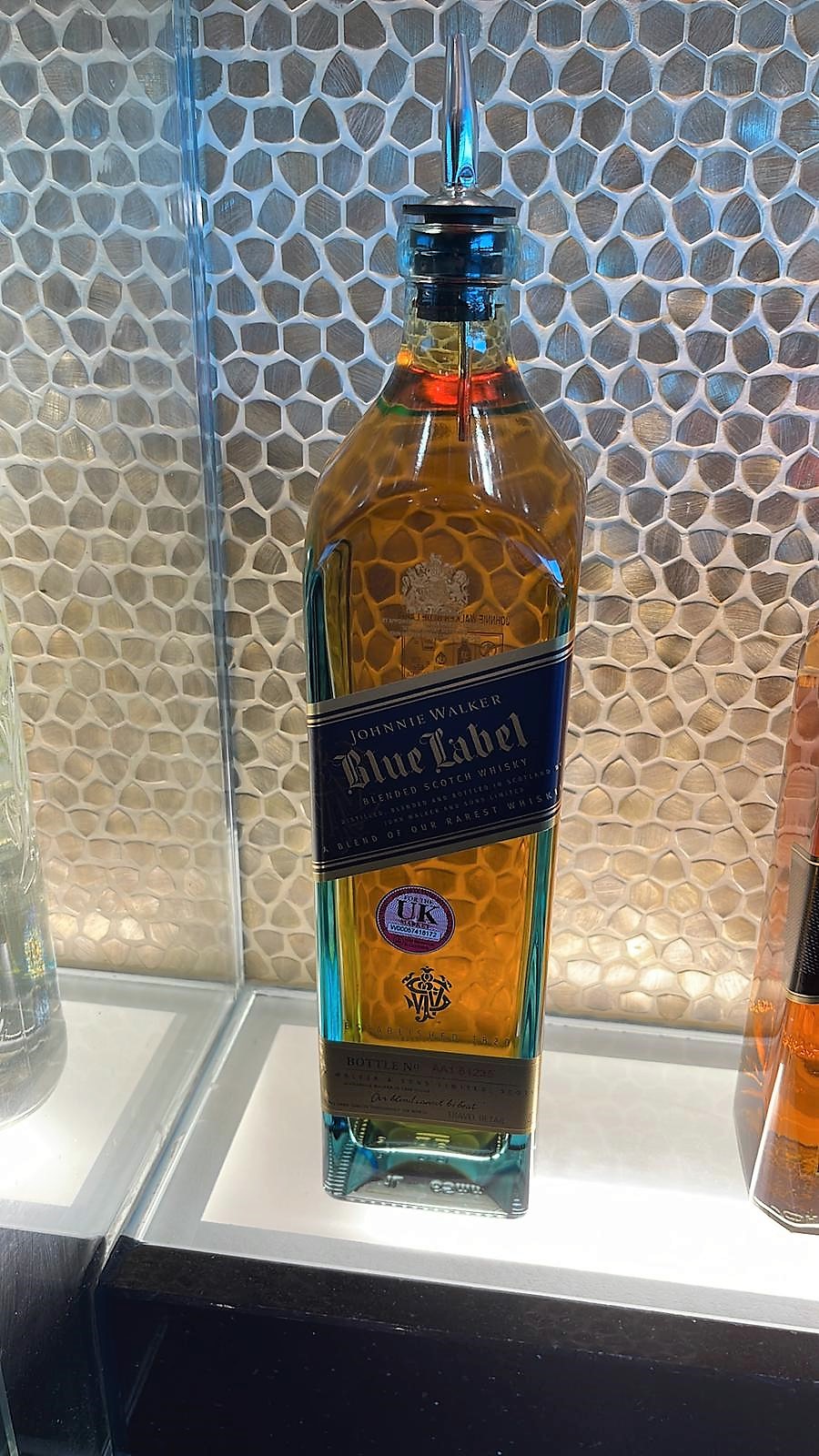 If you are a gin fan they now have Aviation Gin, Tanqueray, and Gordons to choose from.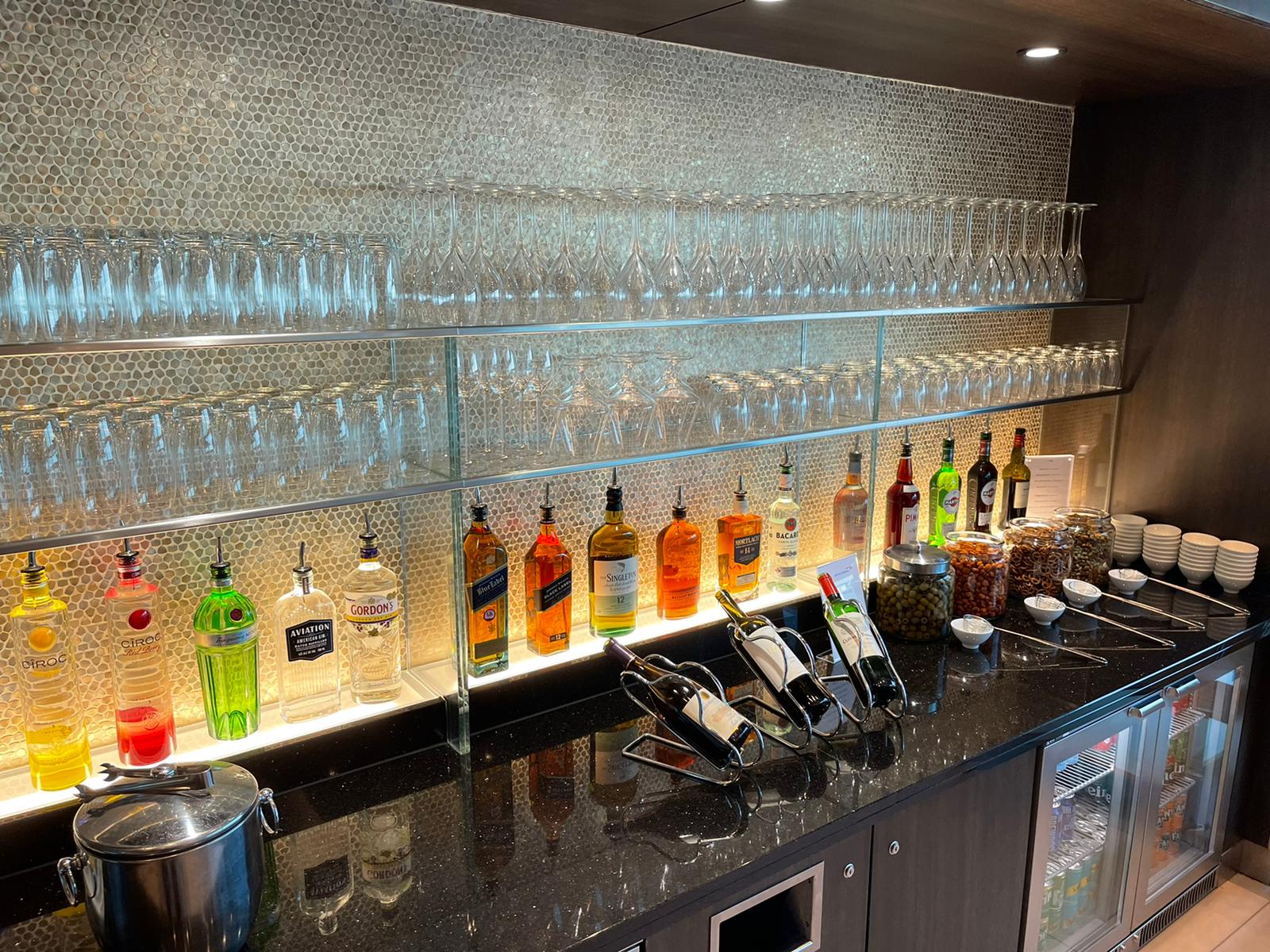 And, of course, there are hot and cold soft drinks you can help yourself to.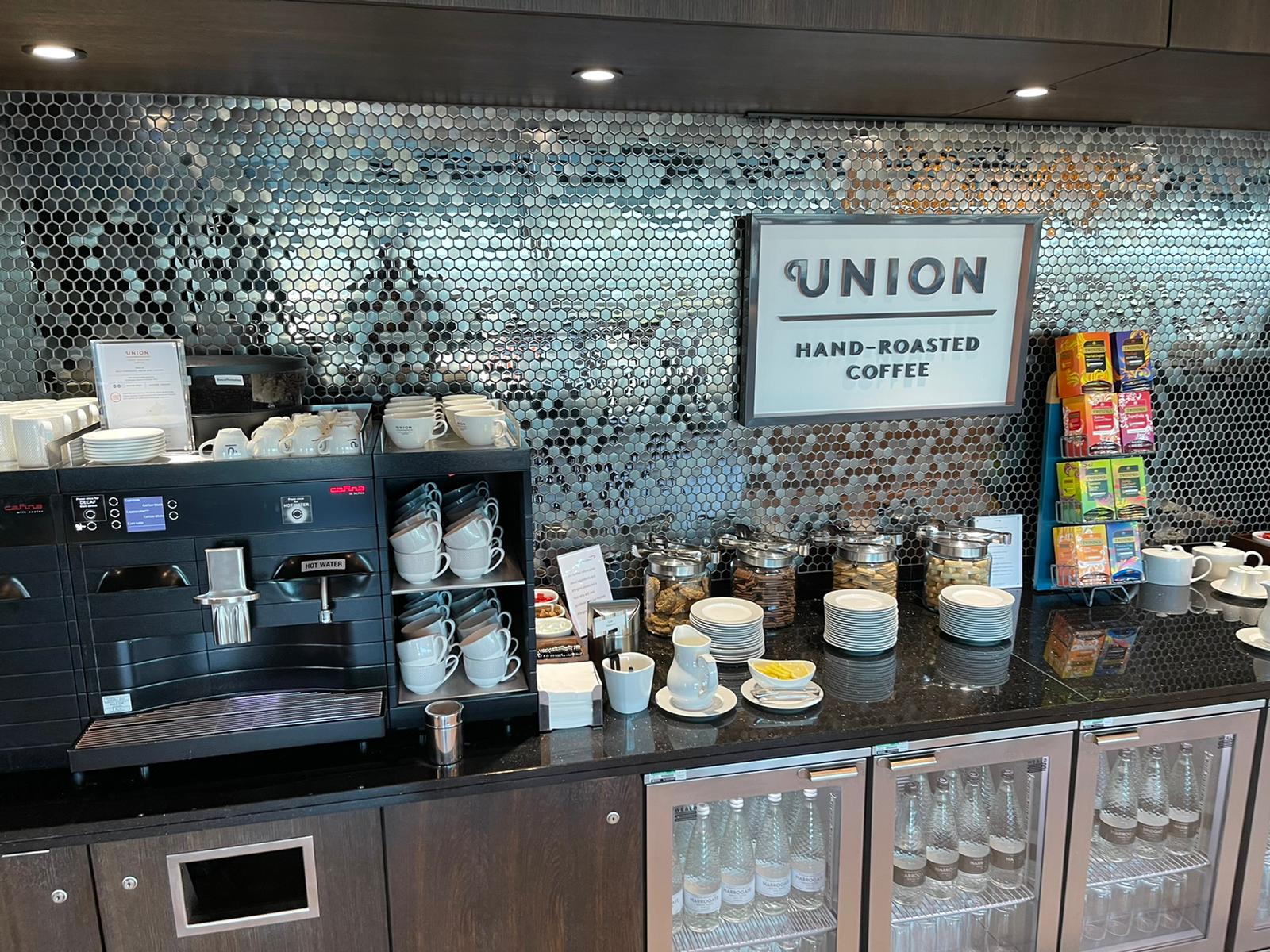 If you are in a hurry there are pastries that are on display to grab as well as fruit and crisps. Sadly due to UK law, the calories are on everything! But of course calories in an airport don't count….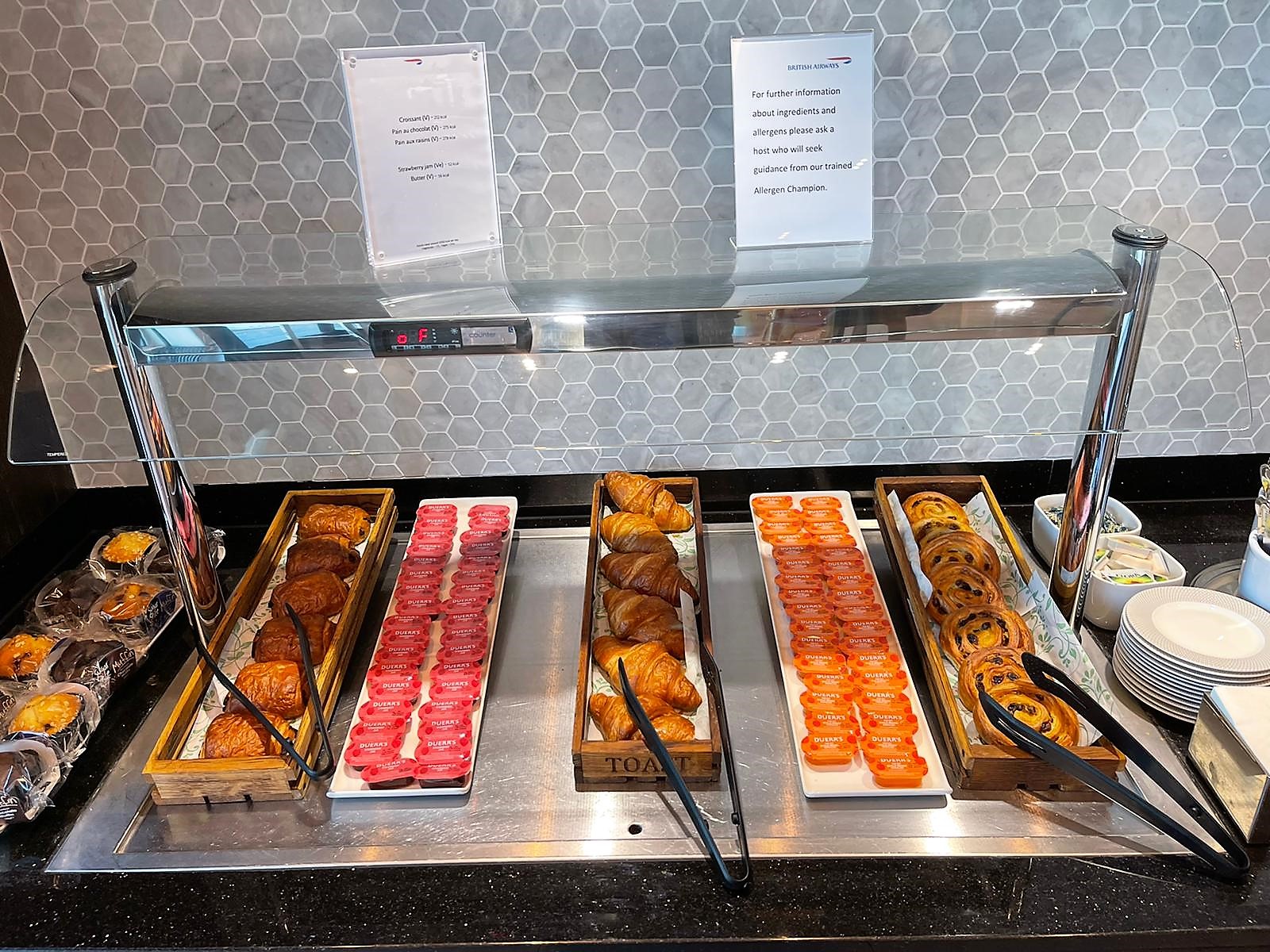 Galleries Club
In Galleries Club you can also help yourself to drinks and they do have help yourself Champagne – Canard Duchene again.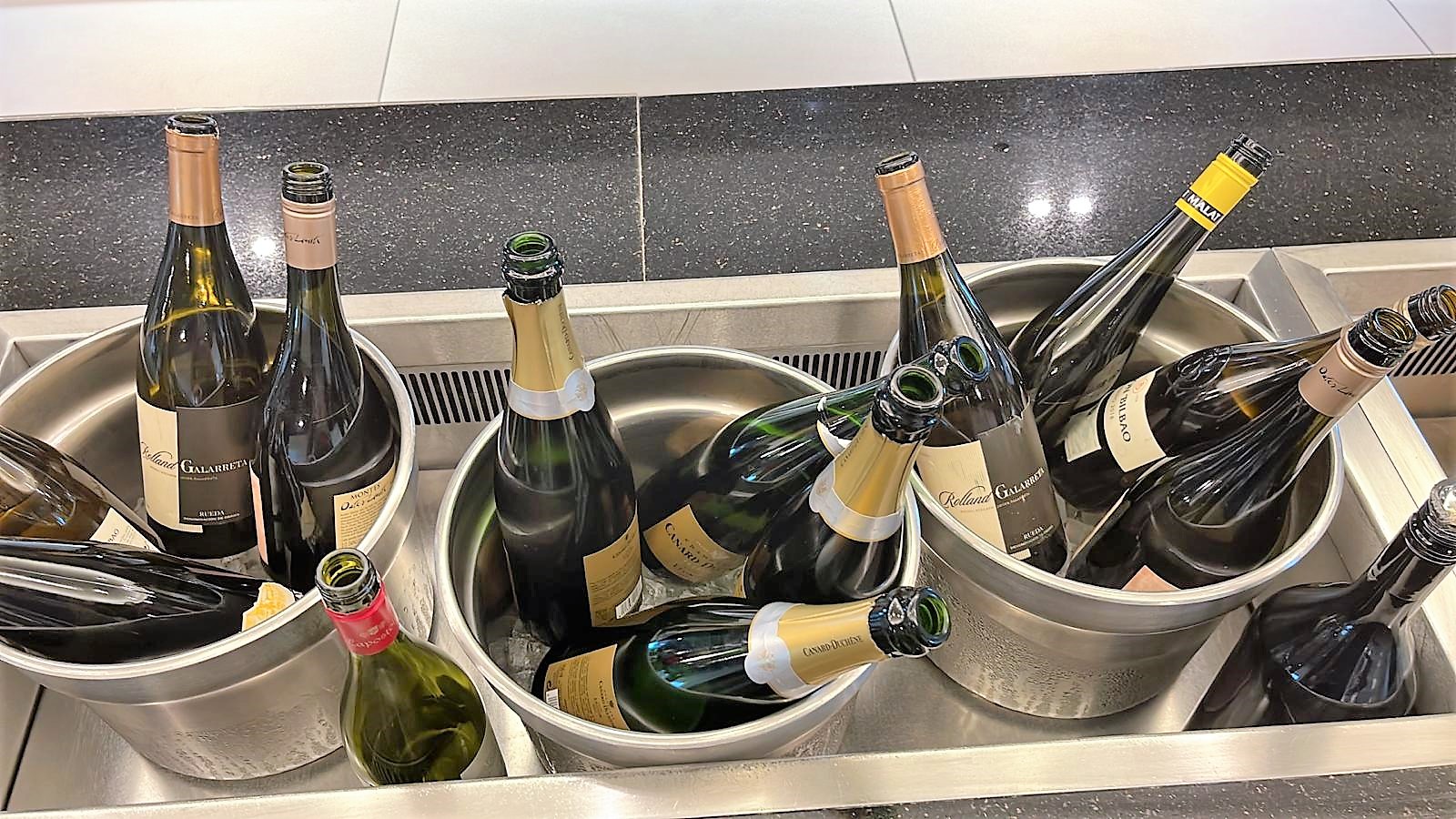 There is food to order which is pretty much the same as used to be out on display – rolls of various descriptions: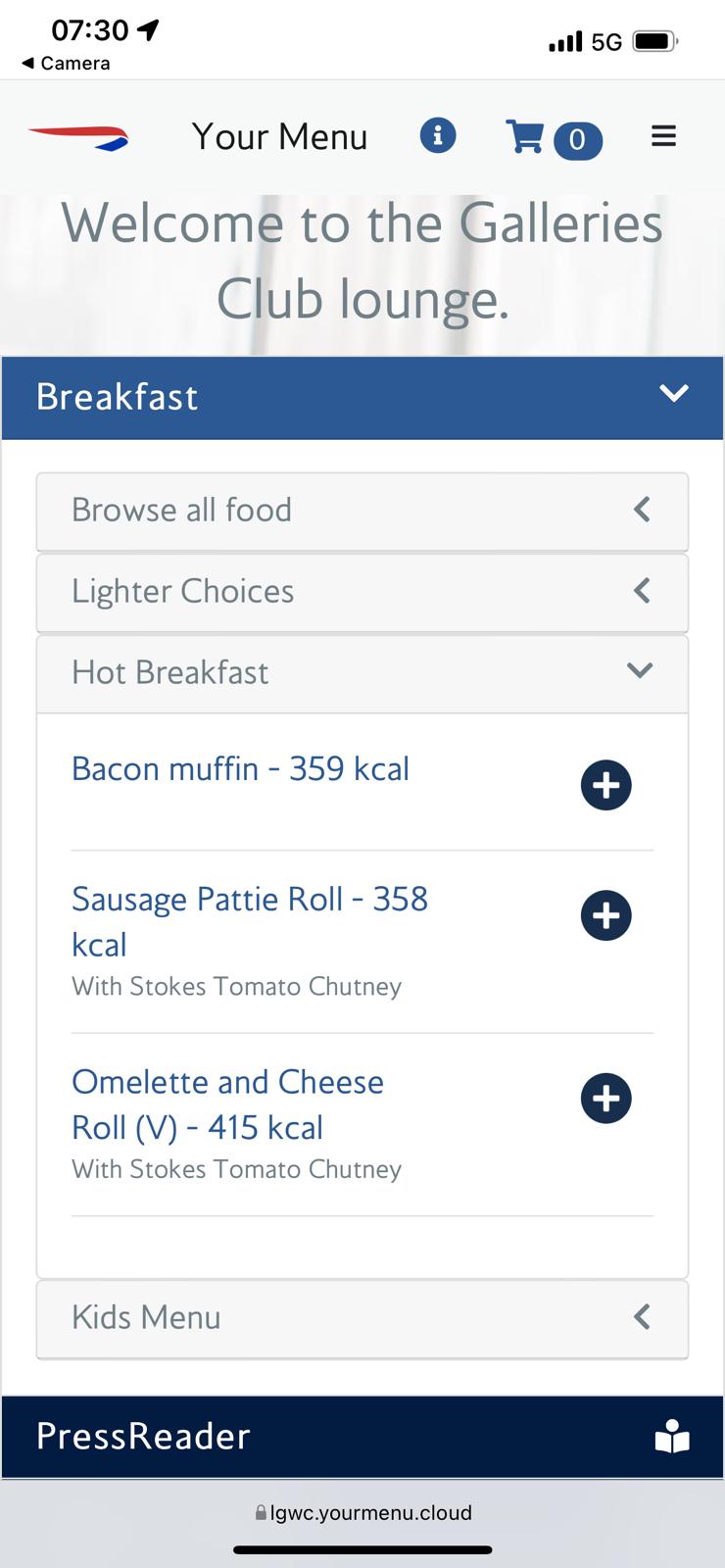 Have you travelled from Gatwick South with BA recently? How was your experience? Let us know in the comments below.