This is a revised review of the new British Airways Club lounge at Gatwick South Terminal for BA and oneworld passengers which opened in February 2017. I originally visited in the week that the lounge opened. I have now been back on many occasions so I thought it was worth updating the review and adding in some 360° photos.
Eligibility and opening times
To access the British Airways Club lounge you must be:
flying on a scheduled British Airways flight in First, business (Club World) or business (Club Europe)
a Silver or Gold Member* of the British Airways Executive Club on a scheduled flight operated by British Airways or oneworld® partners
an Emerald or Sapphire member* of any of the oneworld airline frequent flyer programmes on a scheduled flight operated by British Airways or oneworld partners
over the age of 18 years, or if under 18 years you are accompanied by a responsible adult. (Local laws relating to the consumption of alcohol will apply.
The opening times are:

Check-in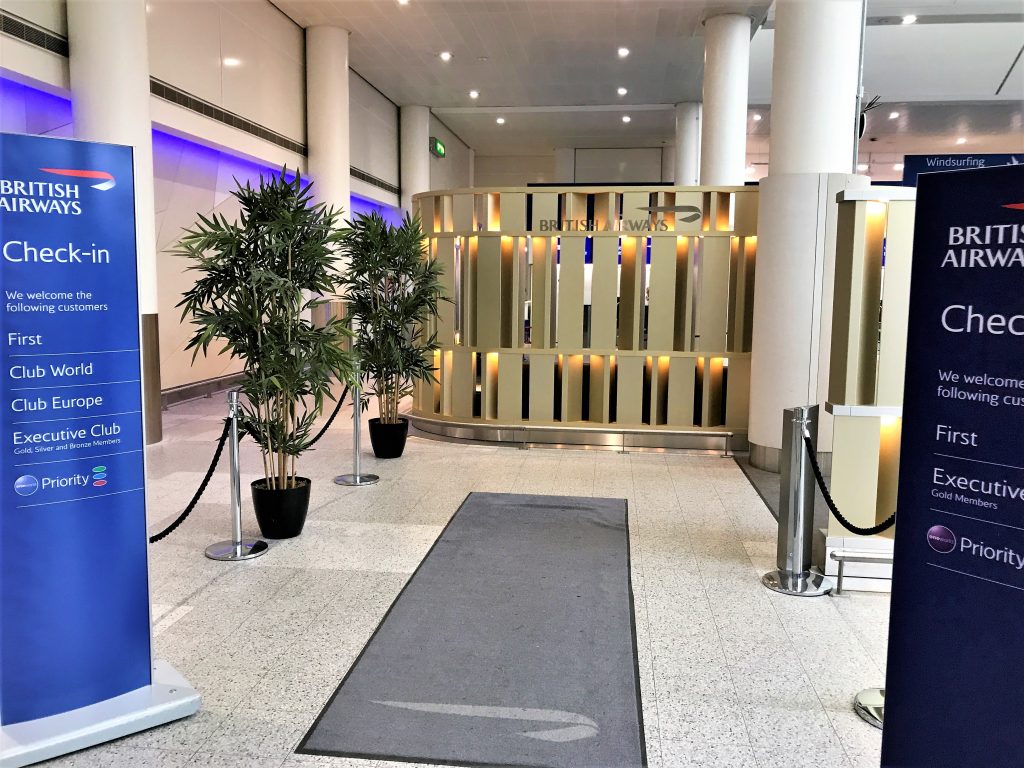 At 10.45am on a Tuesday, check in was very quiet. Apart from someone trying to steer me into the Club check-in (obviously I didn't look like I was a Gold card holder!) it was a seamless experience. There were 2 check-in staff waiting to serve me and I was in and out in less than 3 minutes. The friendly agent invited me to enjoy their new lounge.
There is a separate area for First and Club check-in but it is not like the First Wing at Heathrow. The desks are just part of the main run of check-in desks but the entrance does look smart. You then have to go upstairs to go through Gatwick Premium security if you are eligible.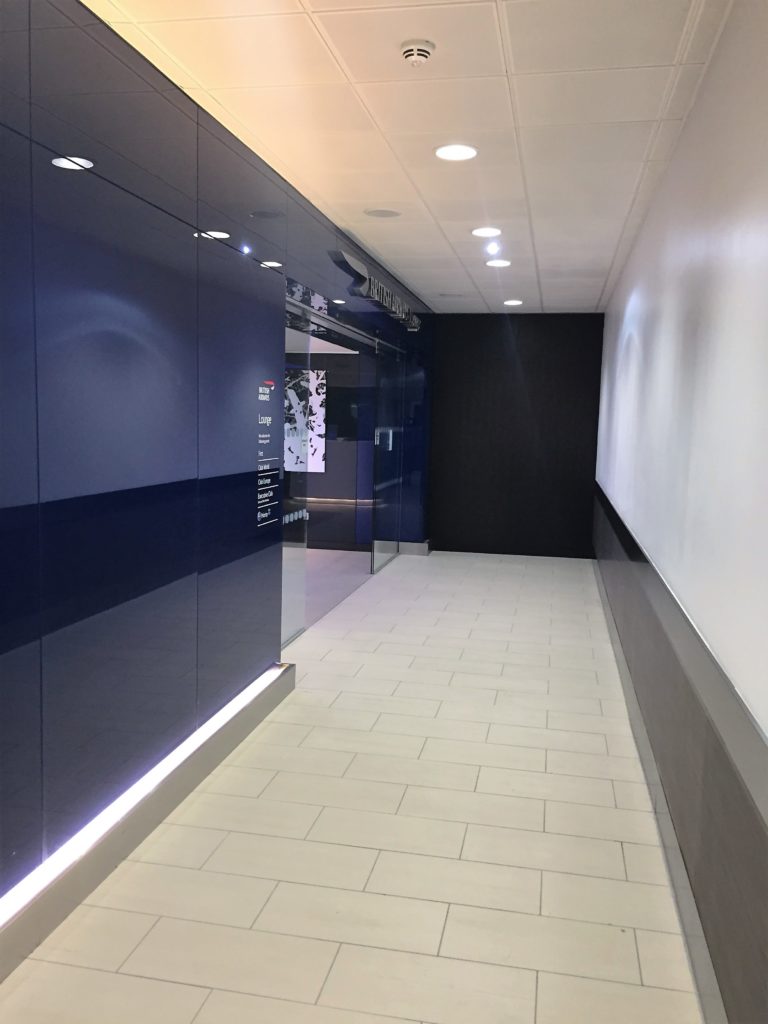 I then went up to security where there was no queue and again I was through within a couple of minutes. There is a shortcut to the lounges just as you come out of Premium security to the left. I choose to go the long way round through duty-free but it was well signposted once you entered the main departure lounge. You can access the lounge between JD Sports and Dixons on the upper floor of the departure area.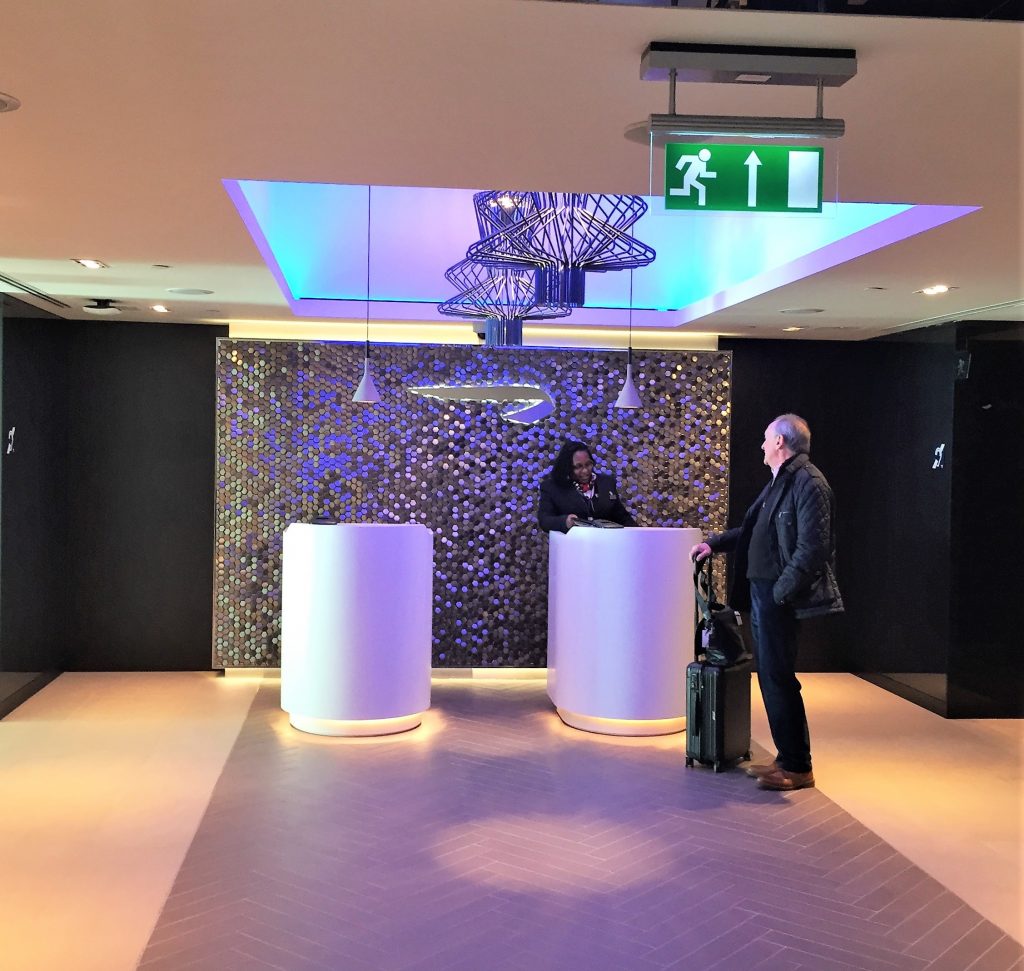 The lounge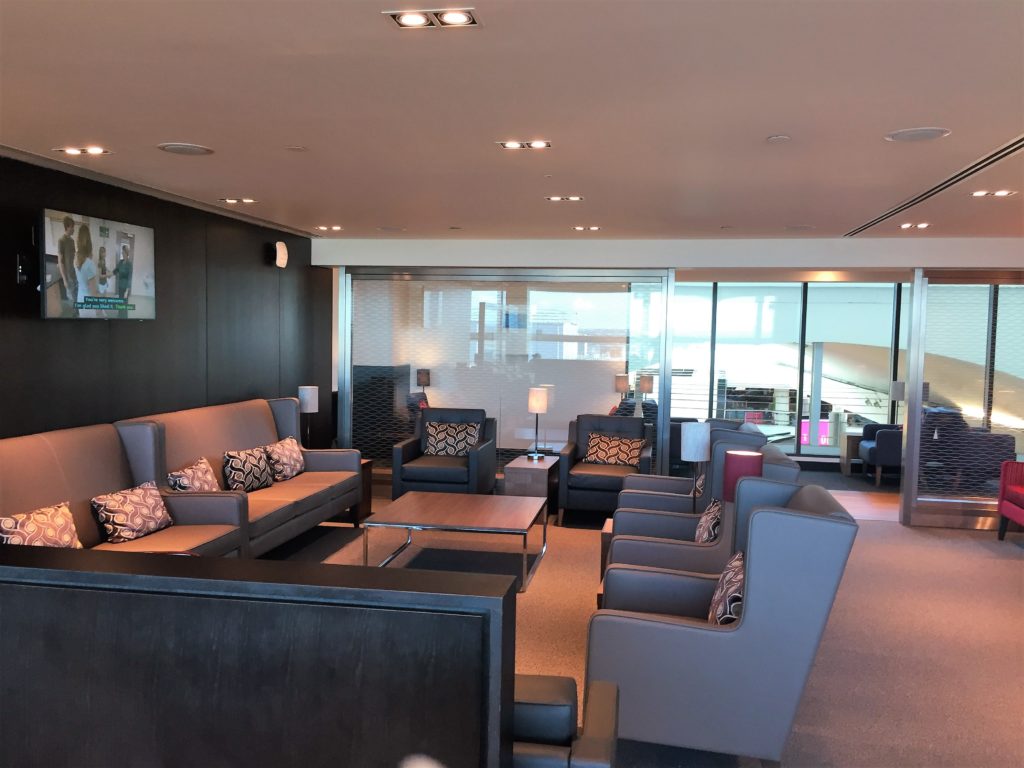 The lounge was modern and stylish and certainly a lot bigger than the previous Club lounge. There were 2 levels with the mezzanine being up a spiral staircase. The whole area was divided into lots of smaller areas which I liked and there were even dining booths which reminded me of a first class lounge.
Post from RICOH THETA. #theta360 #theta360uk – Spherical Image – RICOH THETA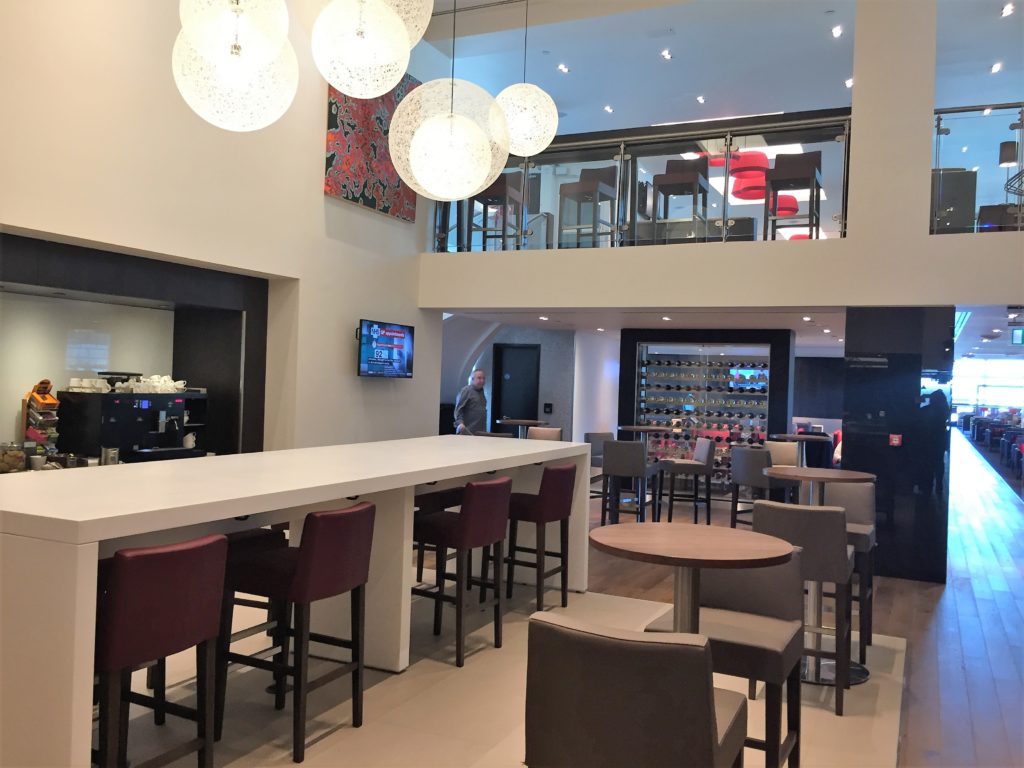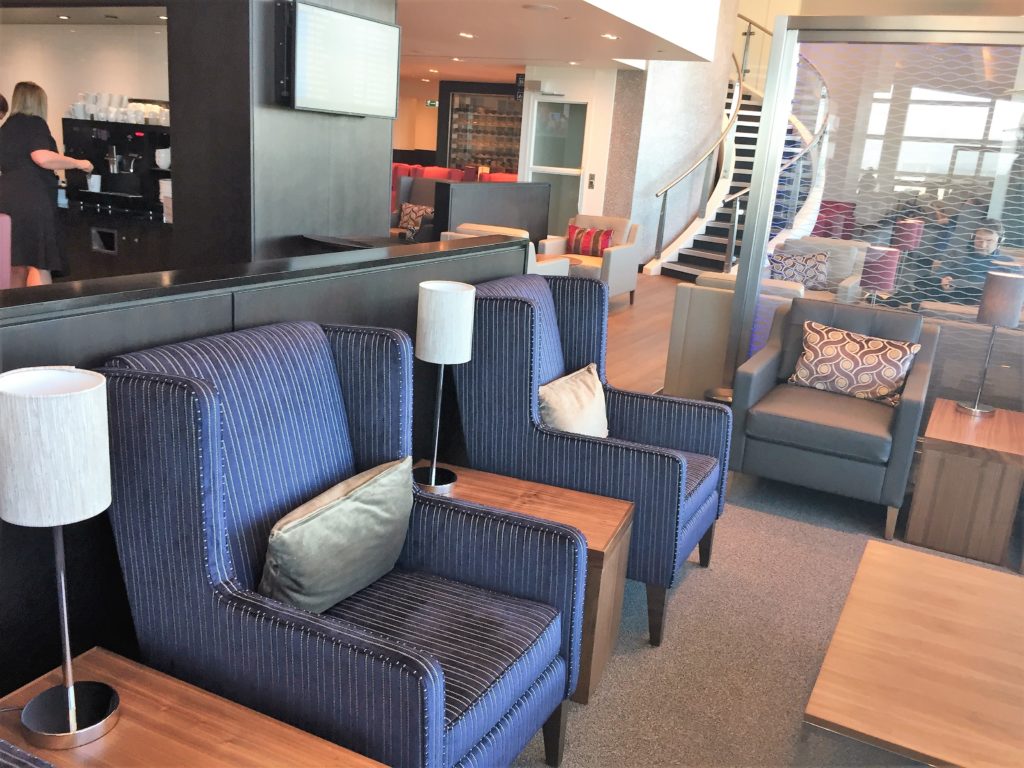 Now that they have started opening the First lounge at the same time I have found the lounge less crowded in the morning. On all my visits since there was always somewhere to sit. Although I prefer Heathrow's Terminal 5, I much prefer BA's lounges at Gatwick. They are newer and I find the staff more helpful as well as more proactive. The lounge is also usually much less busy than Heathrow.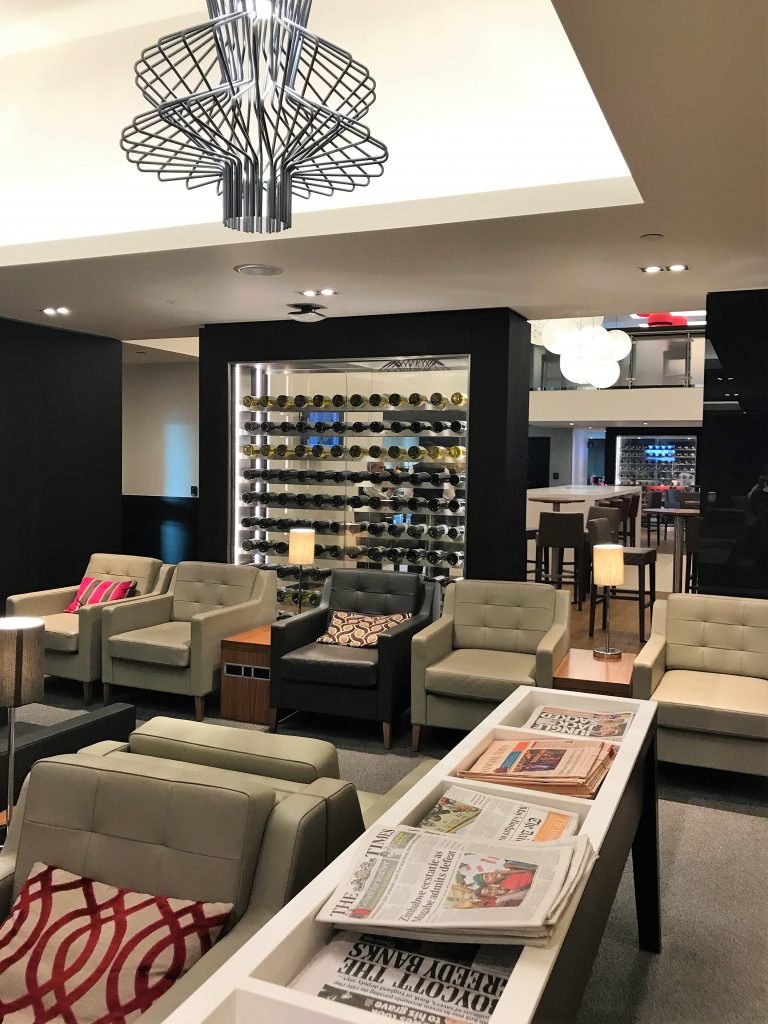 If you go up the staircase you will find another seating area which is normally very quiet. There is not much selection of drinks up there but there are a few newspapers, a coffee machine and soft drinks.
Post from RICOH THETA. #theta360 #theta360uk – Spherical Image – RICOH THETA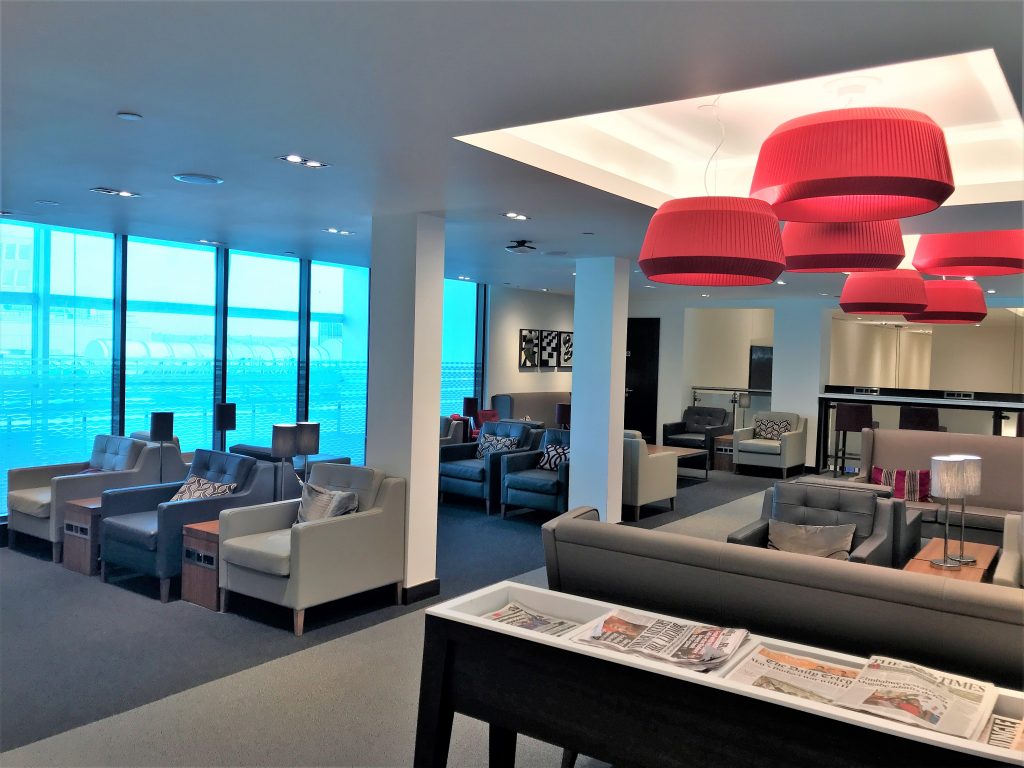 Food and drink
Breakfast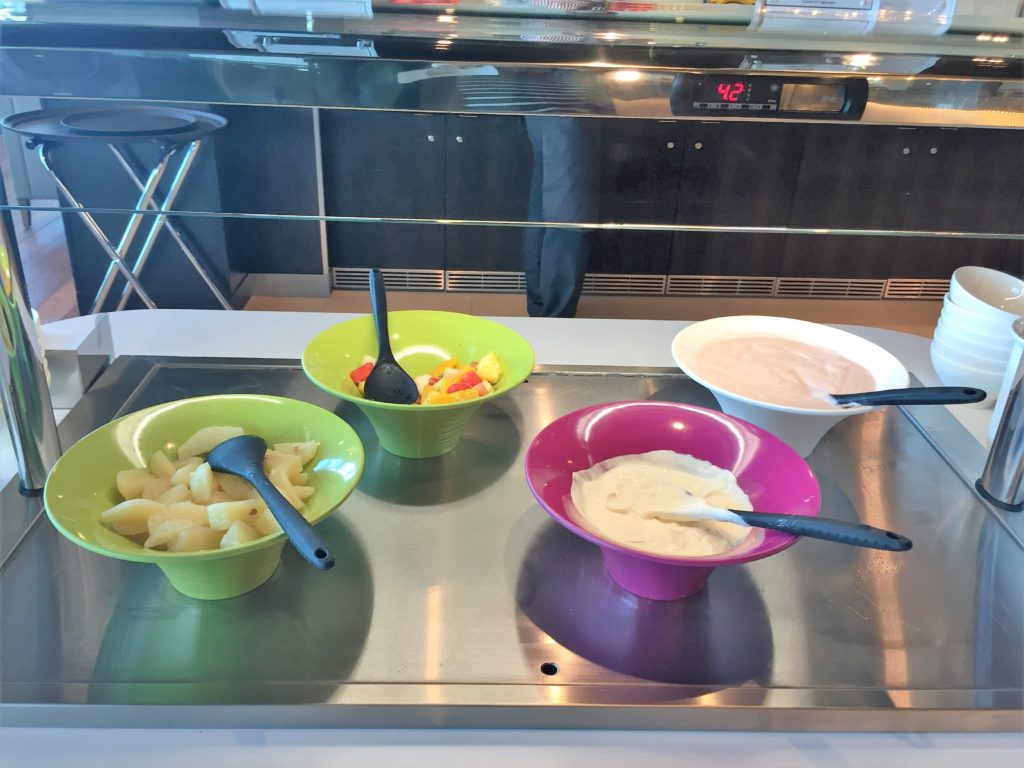 If you have been to the Heathrow Galleries Club lounge you will not be surprised by the very standard BA breakfast at Gatwick. There were pastries, bread, fruit, yoghurt and cereal.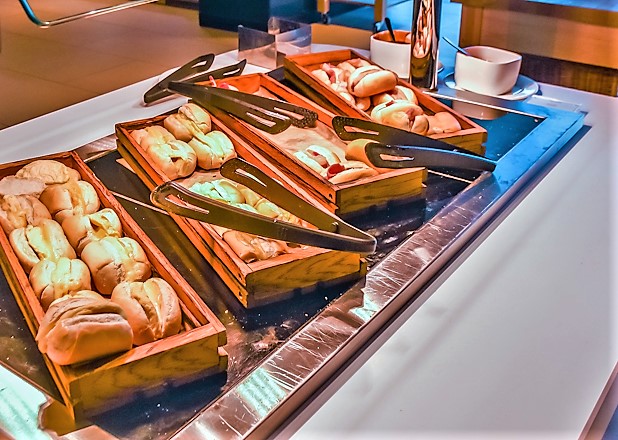 The only hot food is bacon or egg and cheese rolls as per the Heathrow lounges. They have recently introduced slightly better quality bread which is good as I was never a fan of the hard white rolls.
Rest of the day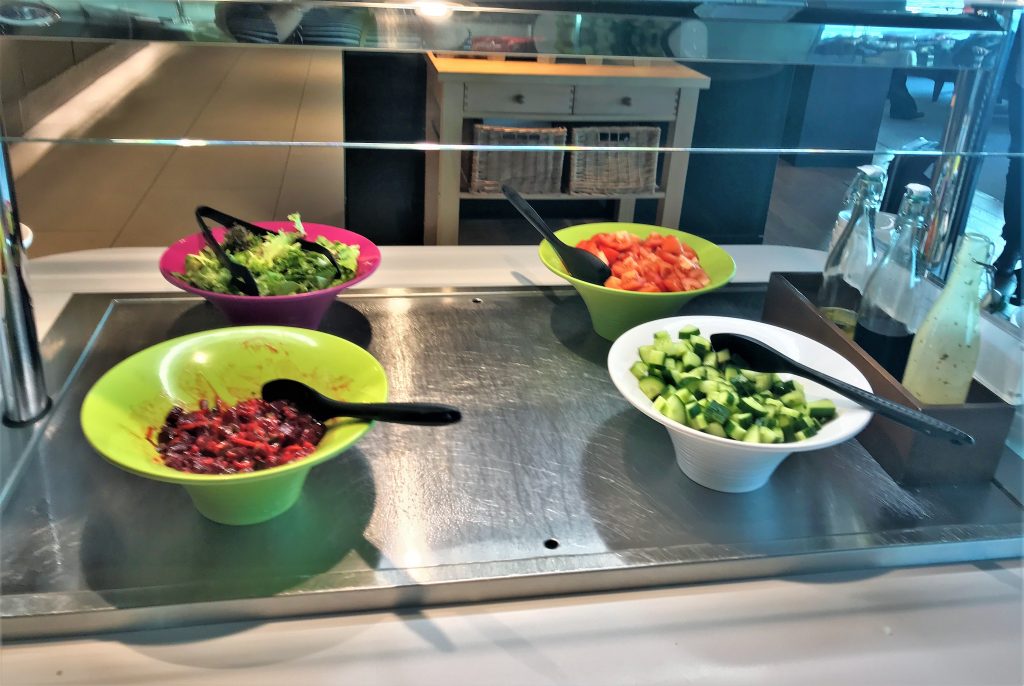 During the day a selection of hot and cold food is served. There were salads, meats and tortilla when I visited for the cold choices.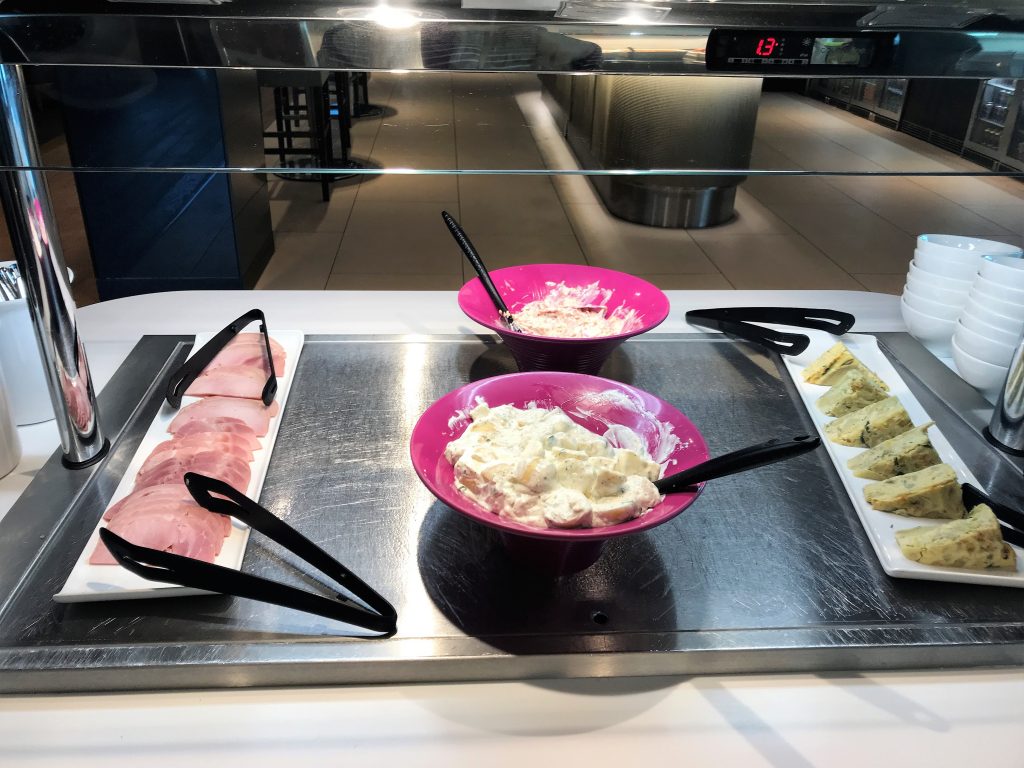 For the hot choices, this is usually a couple of different dishes served with rice and a pasta dish. There is also a soup with bread and various accompaniments.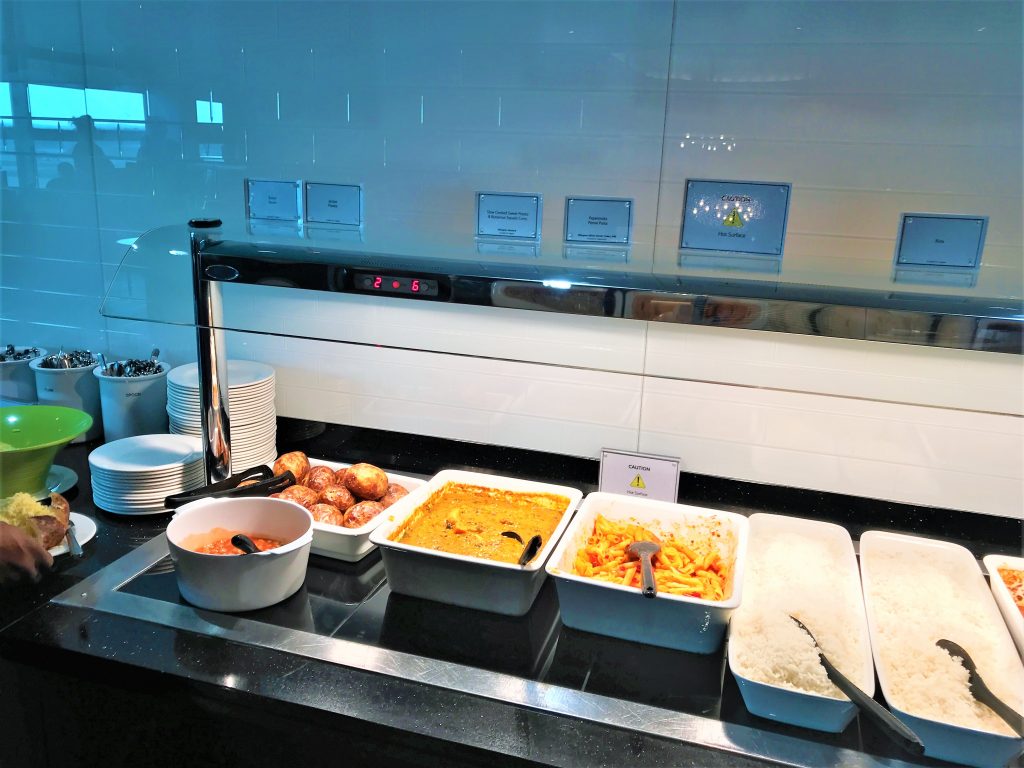 On my last visit, there were baked potatoes, baked beans, butternut squash curry, rice, peperonata pasta, chicken with a wild mushroom sauce and Morrocan beef. There are also biscuits and fruit if you want something sweet.
Drinks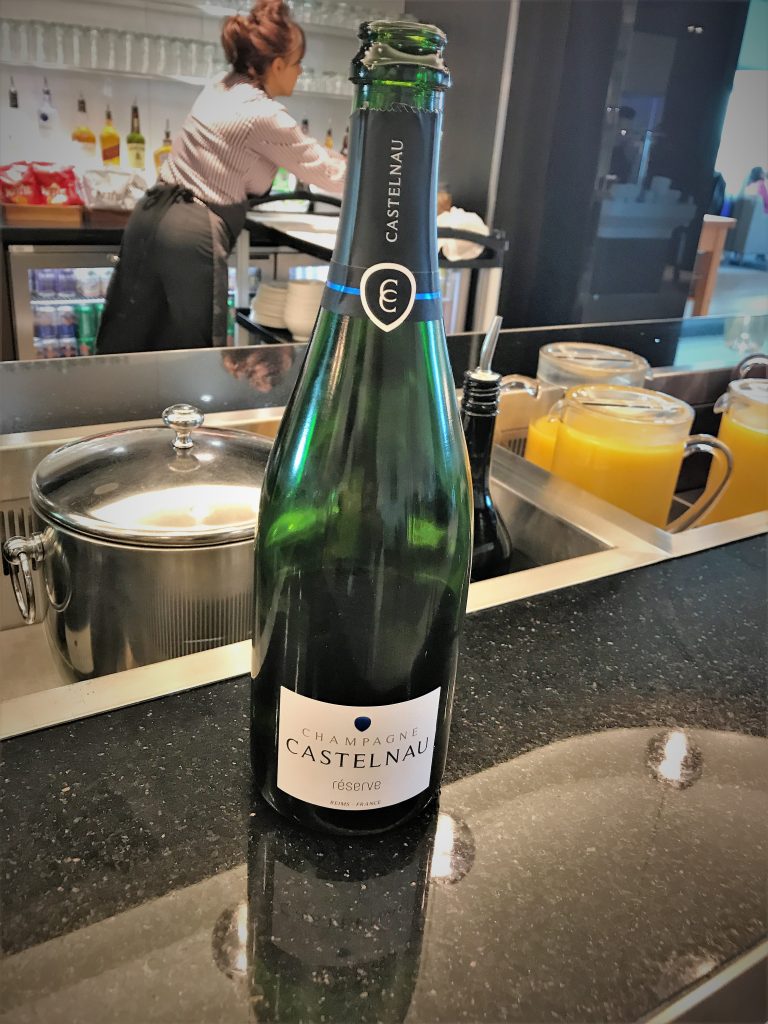 There were the usual coffee machines and selection of Twinings tea. BA now serve Union hand roasted coffee in their lounges. Castelnau Champagne is available to help yourself to instead of on request as it was previously. This has been a trial so it will be interesting to see whether it continues. Soft drinks were in the fridges and the standard Highland Spring still and sparkling water in big bottles were also available.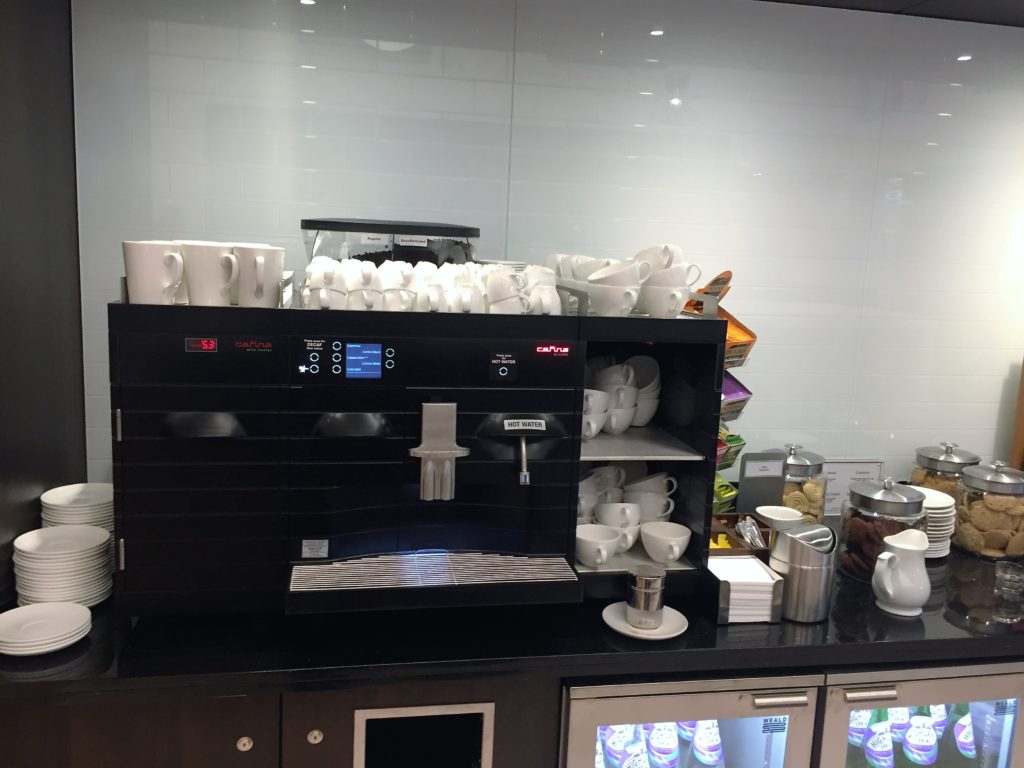 There were 4 red and 3 white wines to choose from of very average quality but the ones I sampled were perfectly drinkable. For the red wines, they was a Paul Cluver Pinot Noir from South Africa, a Rioja, a Spanish Garnacha and Cabernet Sauvignon from Paso Robles in California.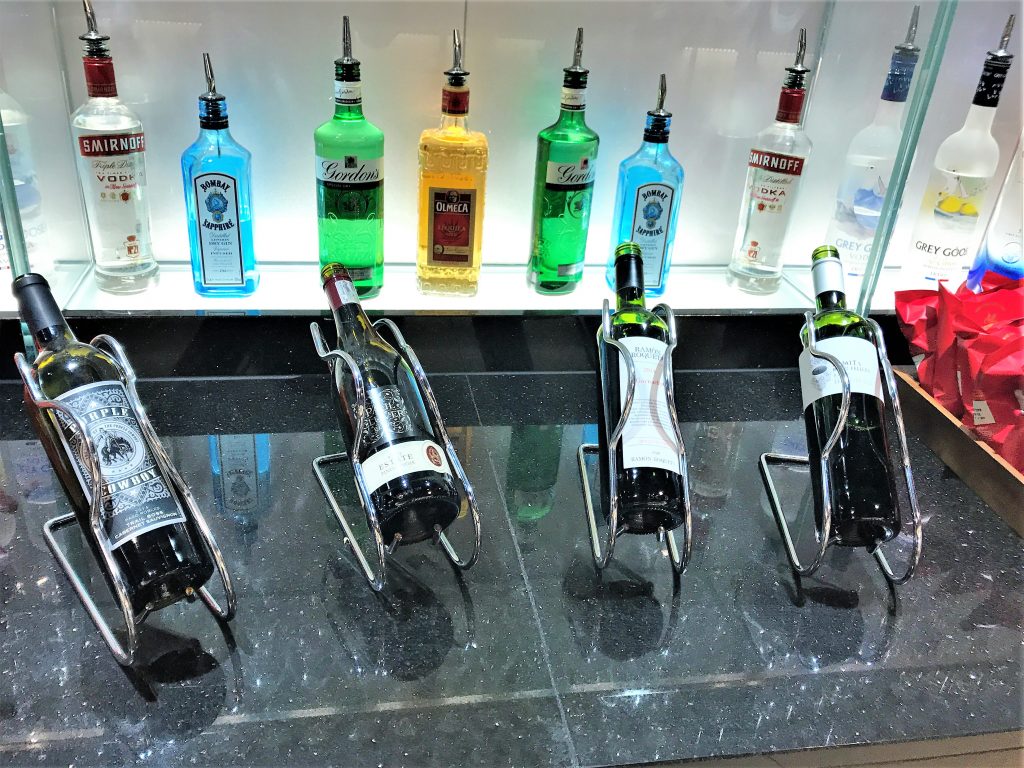 Spirits were varied with 2 types of Gin including Bombay Sapphire and 3 types of Vodka including two types of Grey Goose. There was even Pimms which I thought was a nice touch.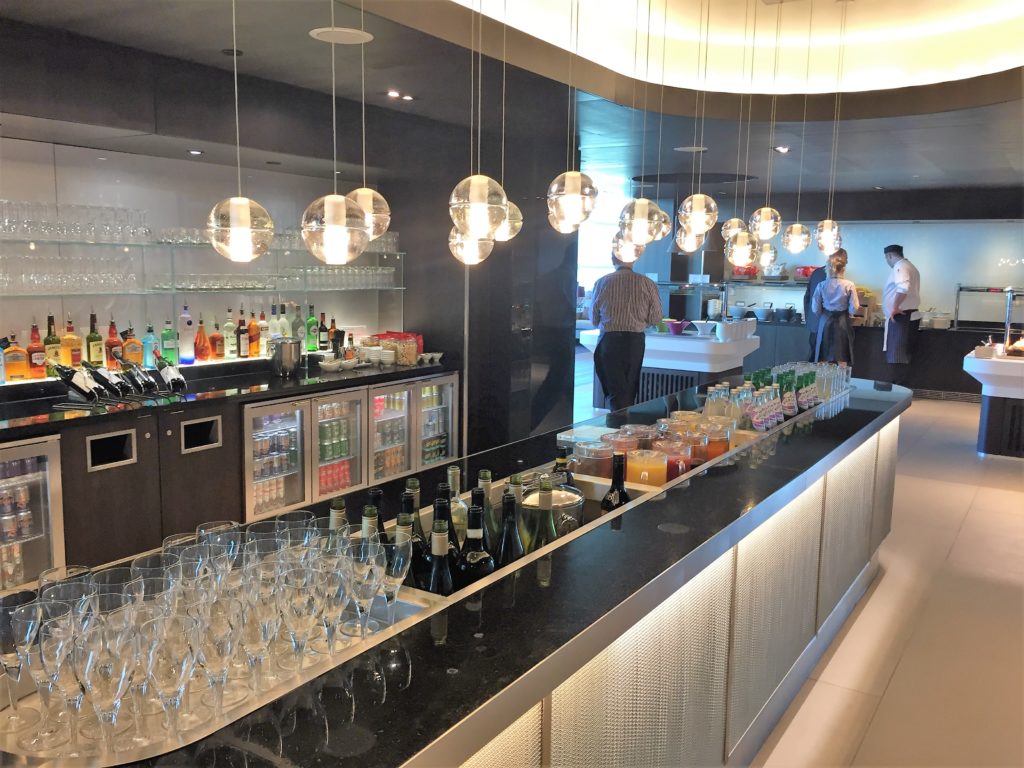 Business area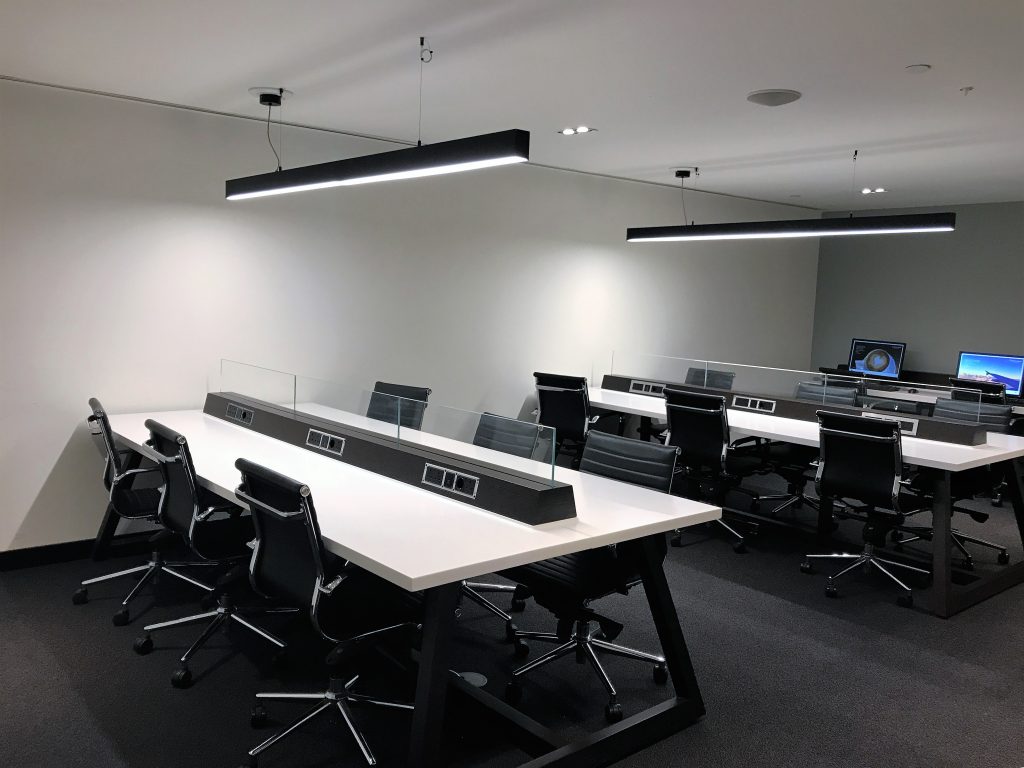 There was a business area with a printer, PCs and worktops with charging facility if you needed to do any work. It wasn't the nicest area to sit in as there was no natural light but it served a purpose. There is also a small bench with bar stools and power for working on the mezzanine floor.
Showers
There were a small number of showers but no one waiting. I was impressed with the showers and they were certainly better than those at T5 that have an NHS air about them! It was nice to see a rainhead shower as well as a wall mounted one. The rooms also had a hairdryer, hand and body wash, moisturiser, shampoo, and a shaver socket.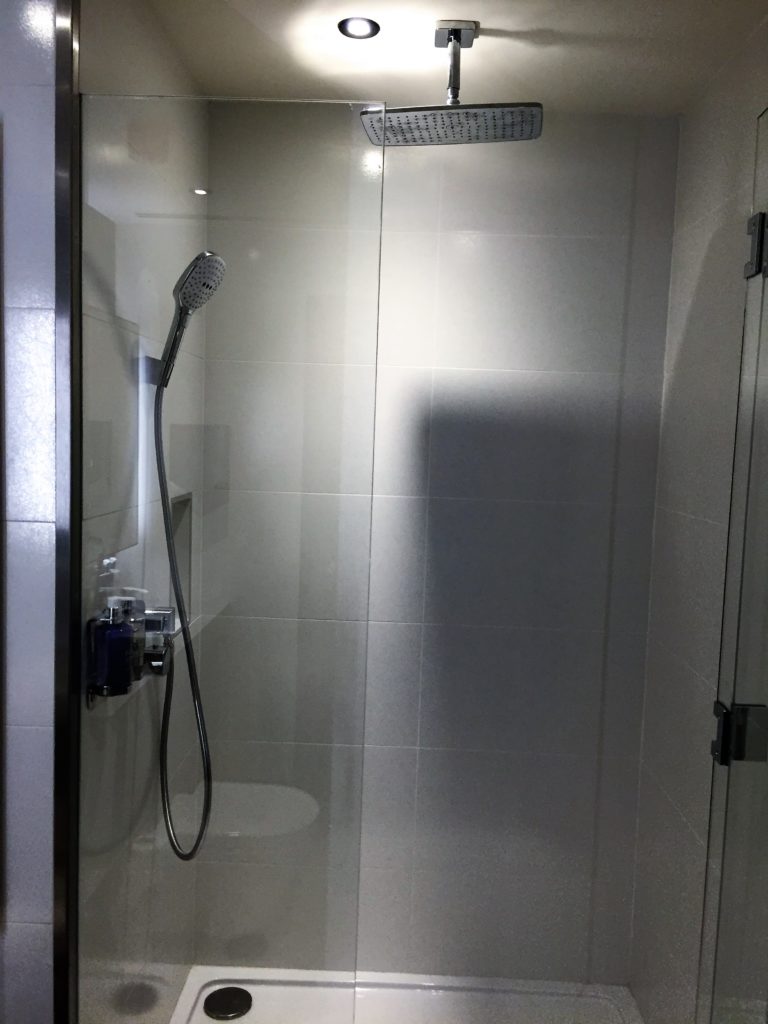 Conclusion
Overall I thought the lounge was a vast improvement on the old Gatwick North lounges and much more spacious. Food seemed about the same but the selection of drinks seemed better even if the wine was a bit down-market. I still think the food could be better, particuarly at breakfast. You can read about the new Club Europe catering in my Club Europe review here.
There is more information about British Airways' lounges here.
You can see more on my YouTube channel: