This review is the follow on from reader Amanda's review of Garuda Indonesia business class which you can read here. They decided to break their trip in Jakarta with a stay at the Mandarin Oriental.
Booking
We arrived into Jakarta at around 7.00am to an almost deserted airport. Our flight times necessitated an overnight stopover in Jakarta as our flight to Bangkok wasn't due to leave until 12.30 the following day. As we were staying on a Sunday, I'd managed to book a special weekend deal at the Mandarin Oriental which included a 60-minute massage, with 25% any additional treatments, a room upgrade, Breakfast, 25% off any additional dining in the hotel. I signed up to their loyalty scheme Fans of MO which is free and immediately entitles you to some great perks. I then booked with the hotel direct.
Location, transfer and check-in
The hotel is located on central Jakarta in the financial and diplomatic district.
I had also pre-booked a taxi through the hotel to collect us from the airport as I knew we'd be tired when we arrived, (as well as not wanting to buy an Indonesian currency for our brief stopover). We were met in the baggage hall by a smartly dressed young woman who assisted us in retrieving our bags and walked us over to where a luxury taxi was waiting to whisk us away to the Mandarin. I was expecting hideous traffic given Jakarta's reputation but it was a Sunday and within half an hour we were standing in the scented oasis of calm that is the Mandarin Oriental's reception.
It was still only around 8.00am and I wasn't expecting to be able to check in and access the room this early but we were in luck, thankfully.
The room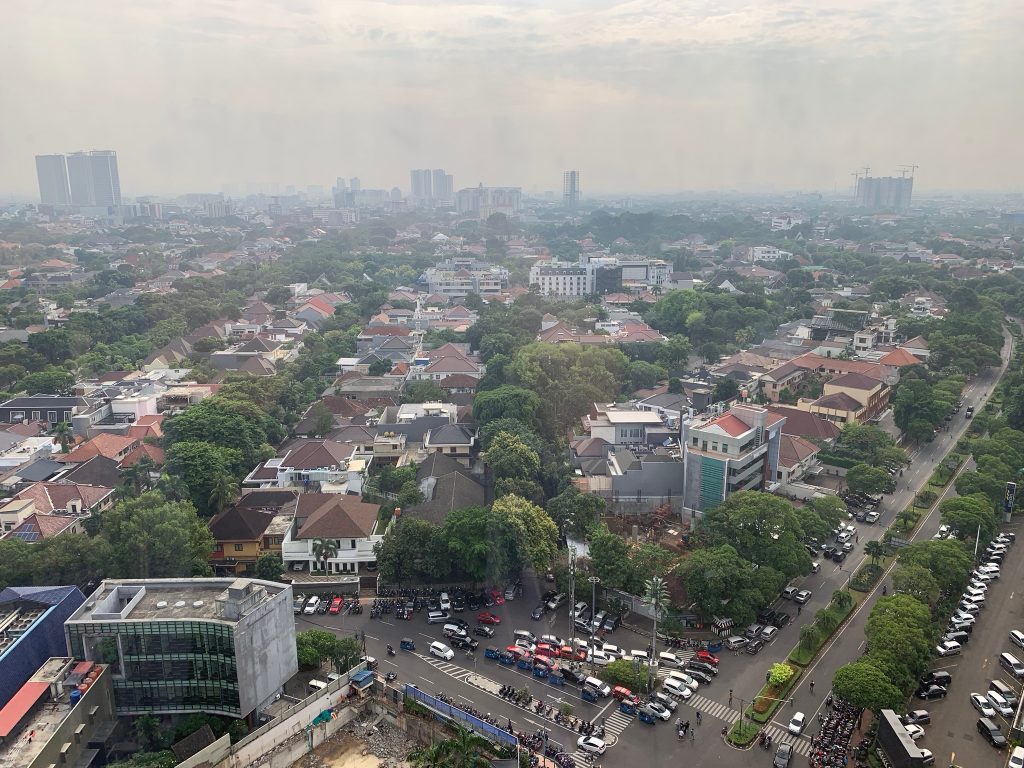 We had been upgraded to a premium suite which had a large bedroom and a lounge area complete with a work desk, mini hallway and the largest bathroom and walk-in wardrobe I'd seen.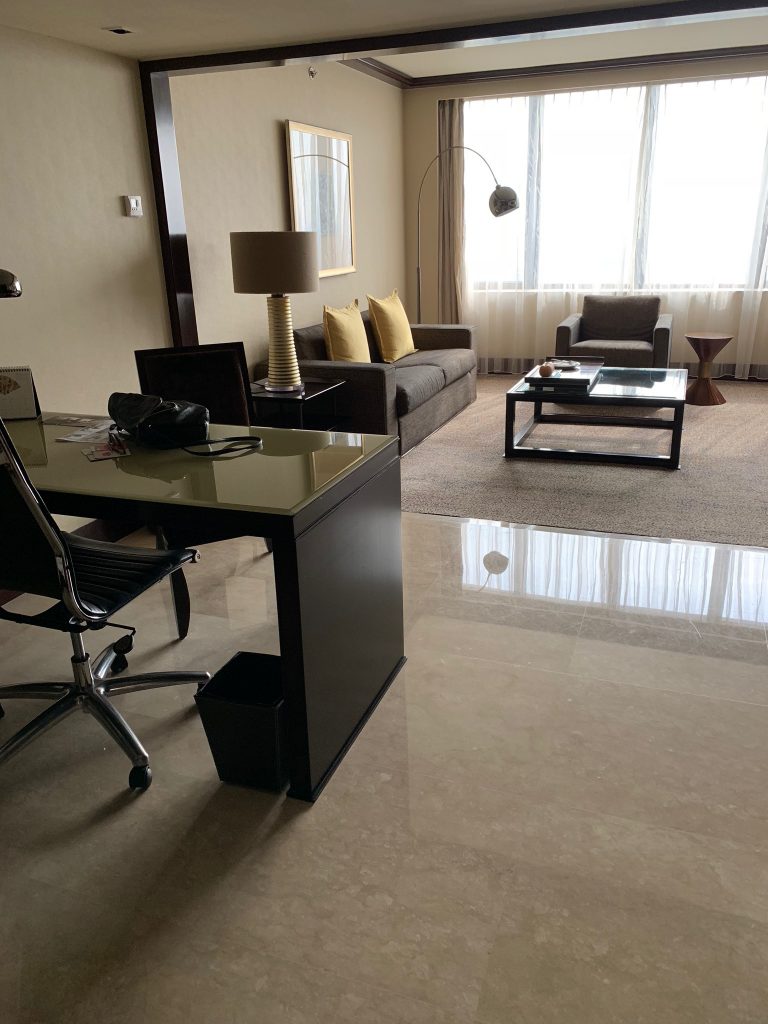 The bathroom was kitted out with white fluffy towels and toiletries which felt luxurious.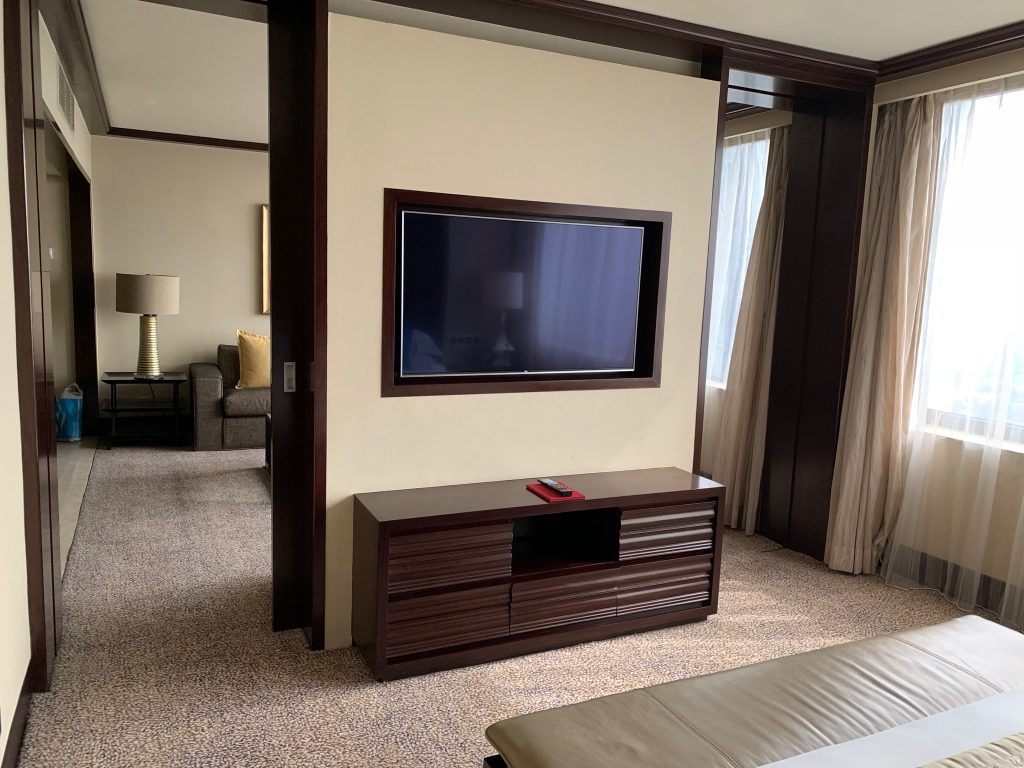 The bed was large and incredibly comfortable with high-quality bedlinen and pillows. I had one of the best night's sleep in this bed, and not just because I was tired.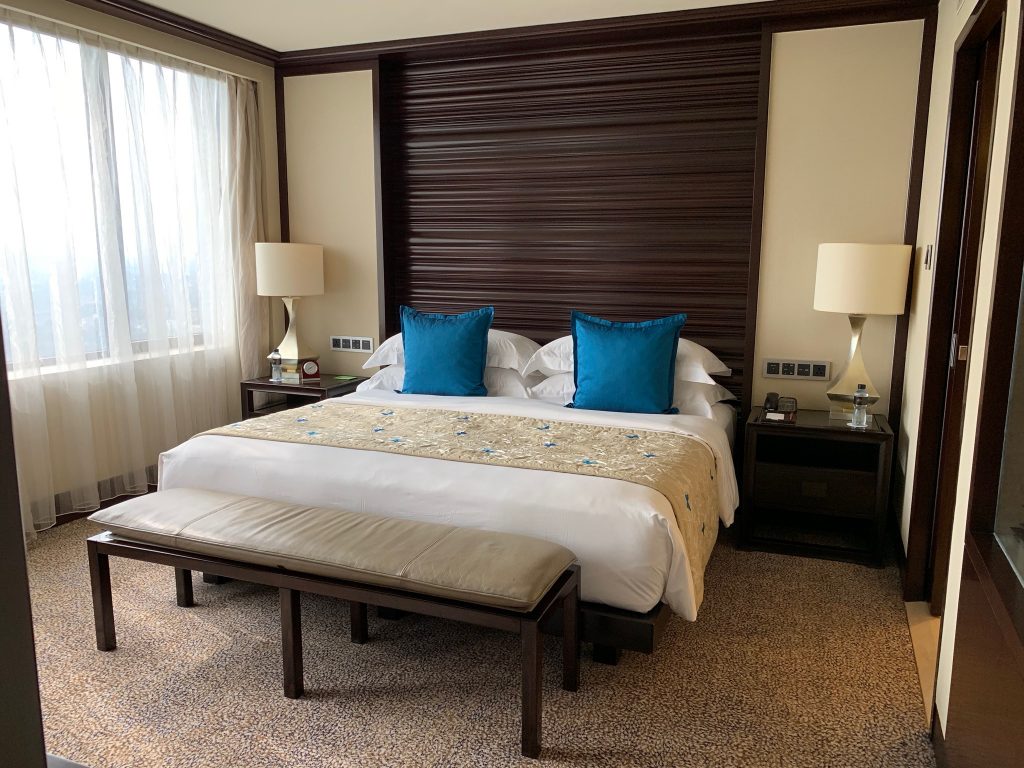 The spa and fitness
Taking advantage of the free massage, I'd booked one for myself and my partner in the afternoon. This was the perfect antidote and much needed after our long haul flight. It really helped us get into the holiday vibe. The only thing I would have changed was the area where they served the herbal tea after the massage which was in the changing room. I would've liked a more relaxing spa-like area where other people weren't coming and going. There is also a steam and sauna in each changing room.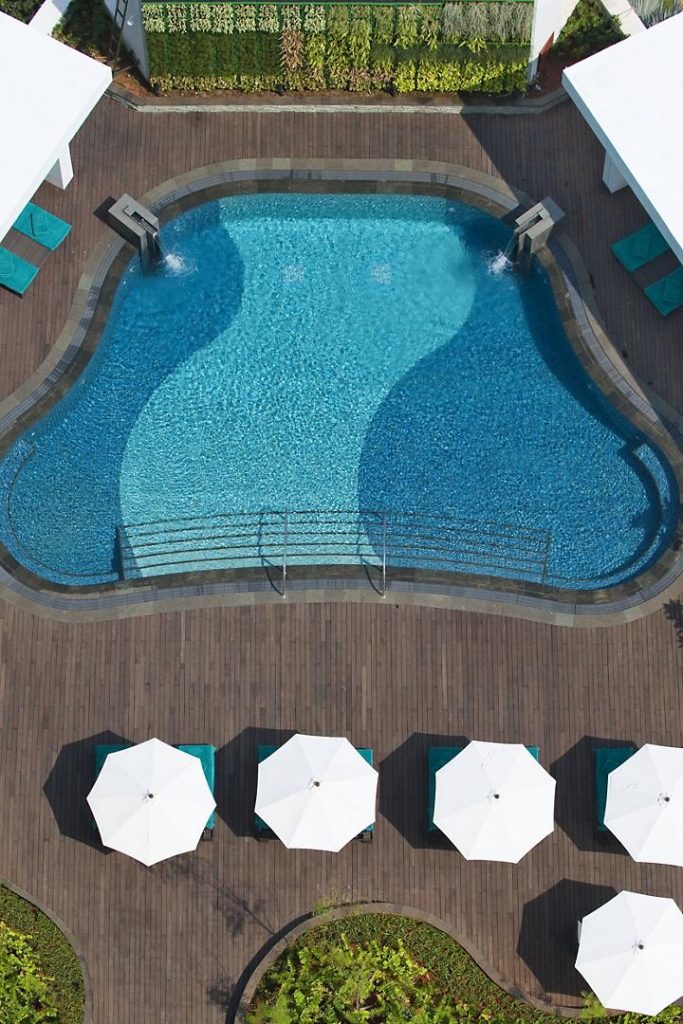 If you want to do some exercise there is a well-equipped gym and a small outdoor pool.
Food and drink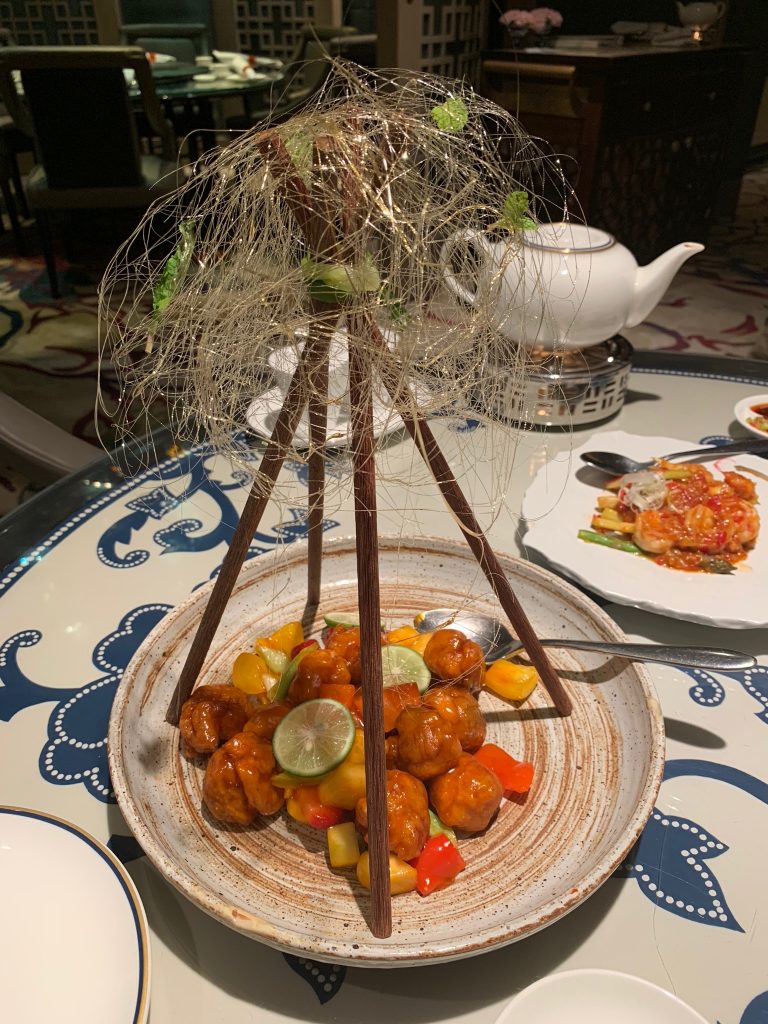 Later that evening we indulged in a couple of cocktails in the MO bar during Happy Hour before trying out the hotel's Chinese restaurant Li Feng. Food was fresh and imaginatively presented and the service exemplary.
Breakfast was another excellent affair with plenty of choice of buffet and freshly cooked items. We were still pretty full from last night's meal and to be honest, the cocktails were quite strong! But we did our best to make the most of the delicious spread.
Conclusion
The Mandarin Oriental really does everything with style and amazing customer service. Every single person that we encountered was polite, smiling and helpful. We had a completely relaxing time here, albeit brief. I felt it was great value for money and would recommend the hotel to anyone transiting through Jakarta.
You can find more information and reviews of the hotel here.