PEX+
PEX+ is a relatively new site to me but it is very different to most of the other award search sites such as ExpertFlyer and Award Nexus which I cover below. At present the airlines covered are more aimed at the US market but it does cover Virgin Atlantic along with United, American Airlines and Etihad. The current version of Pex+ is still in Beta mode. Here is an example of how the results look: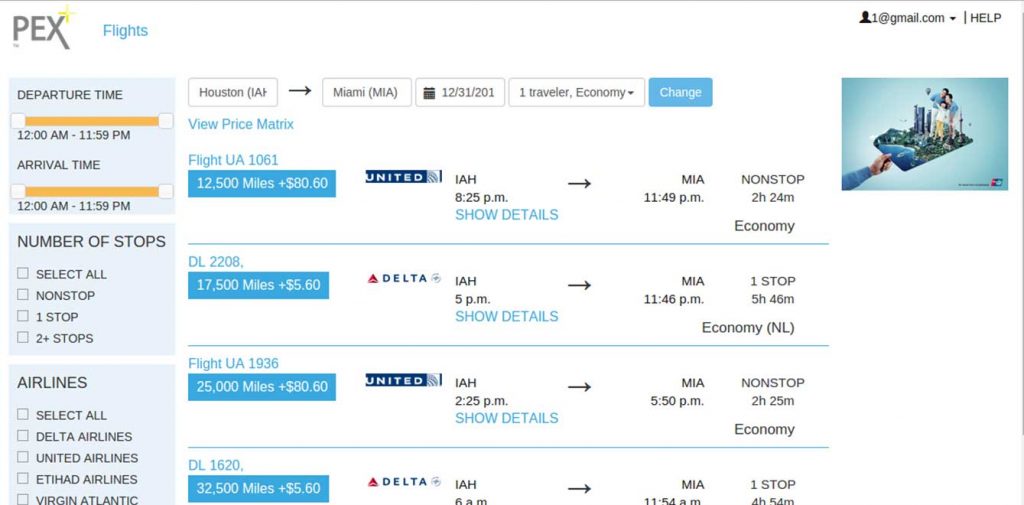 I like the clear results with the miles and cash needed and that you can filter the results by stops and times. For me though the benefit is more on the hotel side due to the coverage of pretty much every major hotel chain program in the search. This includes Starwood, Hilton, Marriott, Club Carlson, Hyatt and Accor. If you have multiple hotel accounts or have an American Express rewards account where you can transfer into different hotel partners. I did a search for New York and got a good range of options. You can filter the results by amenities as well as hotel class. It also gives you the cash rate which is really useful as if it was a particularly cheap price you may wish to book with cash instead.
You can find PEX+ here.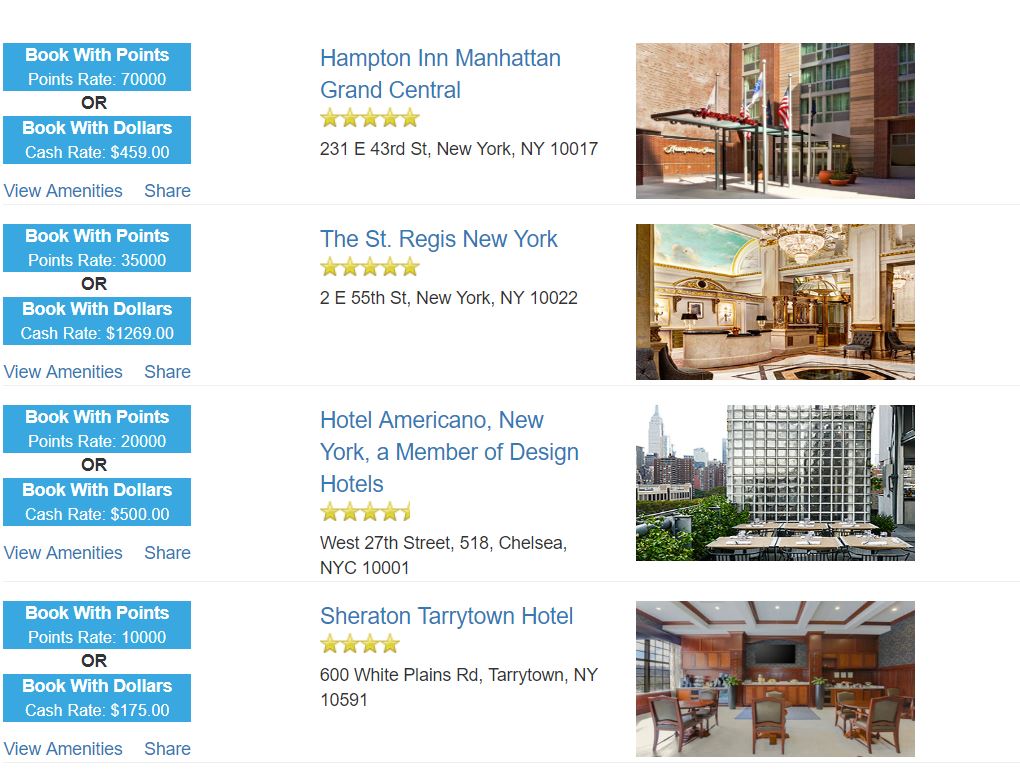 Where to credit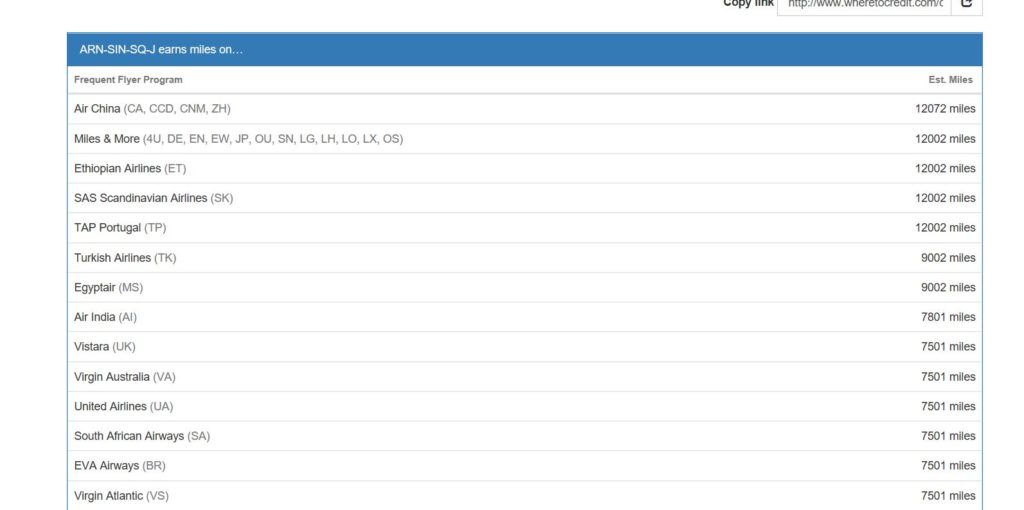 If you see a good deal on some business or first class flights but don't know whether you can credit the flight to your frequent flyer program, this is the site you need. Where to credit allows you to type in any flights with most airlines and find out how many miles you will earn and which airlines you can credit the miles to. I found this much quicker than trying to search the Singapore Airline website to see if I could still credit my Singapore flights to Virgin Atlantic. It would also be useful if you were a member of several FF programs to see which you would get the most miles with.
Where to credit also do a chrome plug-in similar to 30k (below) which works with Expedia(and some of the US sites). The plug-in will show you the airline miles for an Expedia flight search. It is different to 30k, in that it will show you all the different programs you could credit to and how many miles for each flight.
You can find out more about Where to credit here.
30k
30k is a google chrome plugin. The plugin is designed to show you the miles and tier points that you will earn on each flight with various on-line websites such as Expedia. It works with 65 airline programs including British Airways. You simply create an account and enter your frequent flyer program(s) and status. It will then show which flights you could earn miles and tier points on and how many for each. Simply go to Expedia, as usual, using your Chrome browser. It can also show which fares are upgradeable and how many miles you would need (it doesn't show availability though). Pretty much all the major airlines such as Virgin Atlantic, British Airways, Qatar, Etihad, Emirates, Singapore Airlines, Lufthansa, Air France/KLM Flying Blue are covered.
Another useful feature is that you can connect your frequent flier memberships to start tracking your status levels, miles, balances and expiry dates. This is a cheaper way than using award wallet which charges for some features, although 30k is more limited for this purpose.
When you visit Expedia and do a flight search, you will be shown the mileage that you can earn next to each flight. If you expand for further details it will also show the tier points and eligible flights earned for each option. Although you can do this using a tool on BA, this is a much quicker way as it shows you all the flights at once, rather than having to enter each one individually like BA.com.
You can find the 30k plugin site here.
AwardWallet
Another way to track all your frequent flyer and hotel loyalty programs is AwardWallet. This is available both online and as an app. AwardWallet allows you to store the log-in and password details for pretty much all of the loyalty programs you are in including American Express Membership Rewards. This doesn't just apply to travel, they also include many shopping programs such as Nectar and Tesco Clubcard. Once you have signed up, AwardWallet will then send you a weekly email with all of your balance changes. With points fraud on the increase, this can be a useful way to monitor them and to check that flights have posted correctly without logging into your airline account. AwardWallet will also help you manage your travel plans via the "Trips" feature on the web and mobile app.
This currently costs $30 per year.  If you are a member of a lot of loyalty schemes it may be worth paying the premium. With the premium subscription, you get the expiry date of your points tracked and emails sent if they are nearing expiry. For the first 10 TLFL readers to sign up using the code free-8gzm1qa282 you will get a free upgrade coupon for AwardWallet Pro. You must sign up using this link to qualify and have not previously been a member of Award Wallet.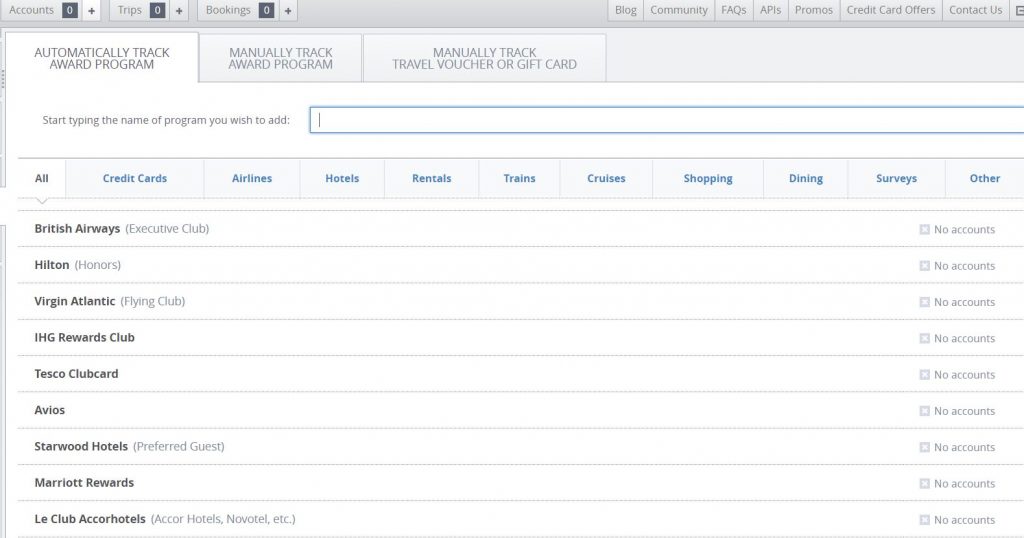 You can see more about Award Wallet in this video or below.
You can find out more about Award Wallet here.
Award Nexus, Expert Flyer and BA redemption finder
All 3 of these websites work in a similar way to find award flights. For the average Avios collector looking for BA flights, BA redemption finder is probably the best option.
awardnexus
If you are just searching for a simple British Airways reward on 1 specific date, you may be better off using britishairways.com or BA redemption finder. If, however, you are looking for something more complex involving other airlines or a range of dates, you would probably be better using something like ExpertFlyer or awardnexus.
awardnexus is a search engine for finding award flight availability. You can search across multiple airline sites, destinations, or periods of travel dates. You can also select specific airlines or routings. awardnexus has a slightly better range of airlines than ExpertFlyer, including Cathay Pacific. It covers all the oneworld and Star Alliance airlines as well as most of Skyteam too. It is better for searching a range of dates as it would show you all the oneworld flights and routing available, not just the BA ones for example.
If you are after a specific award flight which is not available,  you can set up an alert if one becomes available. This will cost you $59 to use this function as a Premium Basic member versus Expert Flyer at $9.99 per month (although you can get a free 5 day trial of Expert Flyer).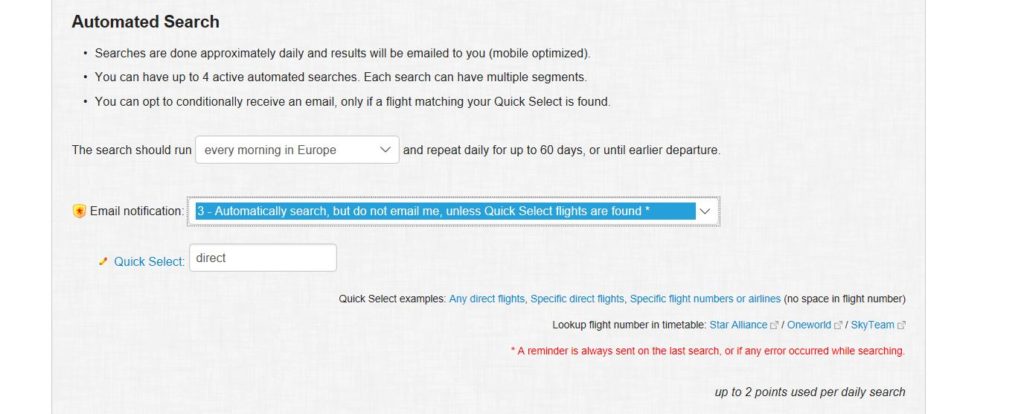 Each search costs 1 point for 1 search, on 1 airline website, for 1 day, and in 1 class of service. The basic membership is free but you must be a FlyerTalk or Inside Flyer member. With this you get 200 points (free 100 point refill every 90 days). Premium basic members get 500 points.
There are lots of different tools on the site such as:
Search Builder – itineraries which involve several flights.
Route Explorer – different routings  between 2 cities
Distance Pricer – number of miles required needed between 2 cities.  It also gives options for transferring points from programs like American Express Membership Rewards and Starwood Preferred Guest which is really handy
Automated Search – an automatic search for available award seats and receive an email when seats are found
You can find out more here.
Expert flyer
Another option if you are struggling to find flights is to sign up with ExpertFlyer. With Expert Flyer Pro you can set up availability alerts. This means you can set an alert so that you'll be informed when award availability opens up on a particular British Airways flight for up to 30 flights at a time. It costs $9.99 per month but you can do a 5 day trial for free. Expert Flyer would be a better option to search multiple airlines rather than just British Airways. There are lots of other features such as searching for fares which will show all the rules in one place (although ITA matrix can do that free). It also is useful for understanding seat maps and getting the best seats:
Shows available and occupied seat locations for a particular flight on a particular day for 120+ airlines
Shows detailed seat information about Premium, Blocked and Paid seats
Includes SeatGuru® seat reviews and ratings
A couple of features such as the aircraft change and schedule change alerts are useful for those missing the MyFlights app.
This user guide helps you understand what Expert flyer can do. 
The British Airways reward flight categories to search for are:
First Class Award — "Z" class
Business Class Award — "U" class
Premium Economy Award — "P" class
Economy Award — "X" class
This video gives an overview of all the features of the Pro version
BA Redemption Finder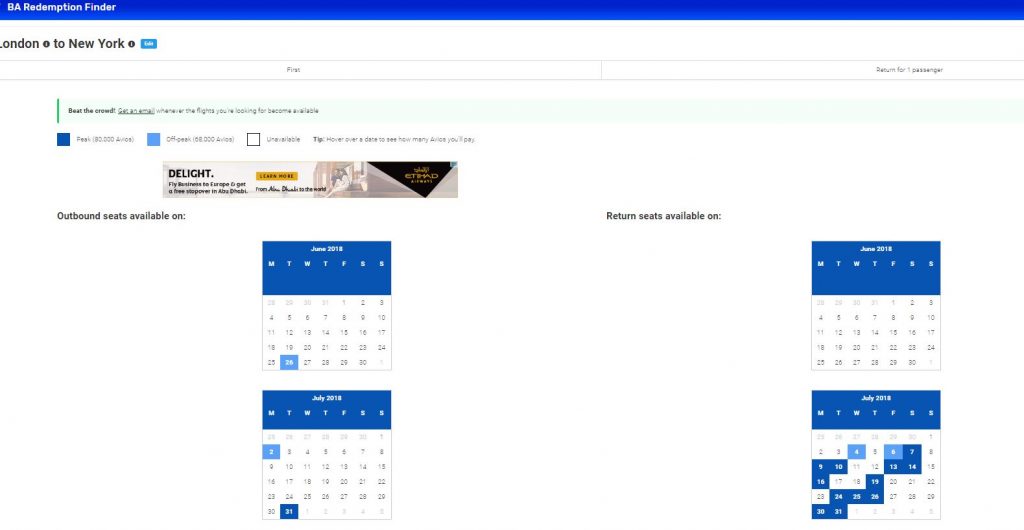 BA redemption finder is an independent website which is potentially the most useful tool for getting Avios email alerts. It is also free for almost all functions. BA Redemption Finder is available as a website only. It will show a full 355 days of availability with one search. It is a fairly simple tool in that it won't show connections or partner airlines  You can also only search one city pair at a time and you have to use the overall city code such as LON or NYC instead of the individual airports if there si more than one in a city.
The really great part of the site is the email alerts. You can set up alerts for free. Simply do a normal search on the site for the flights you want then fill in the form at the bottom to get email alerts for availability between a specified set of dates. A £3 a month Elite membership means that automated availability alerts are sent as often as once an hour, rather than one per day. This could be crucial on very popular routes, so it may be worth considering.
You can find BA redemption finder here.