Bangkok & Dubai from £1149 from Heathrow
Gulf Air's business class used to be very dated with sloping flatbeds with a footrest. They recently took delivery of a new B787-9 which they launched on the London to Bahrain route just over a week ago. From 23 June the London to Bahrain route should be served by a B787-9 on both its daily flights.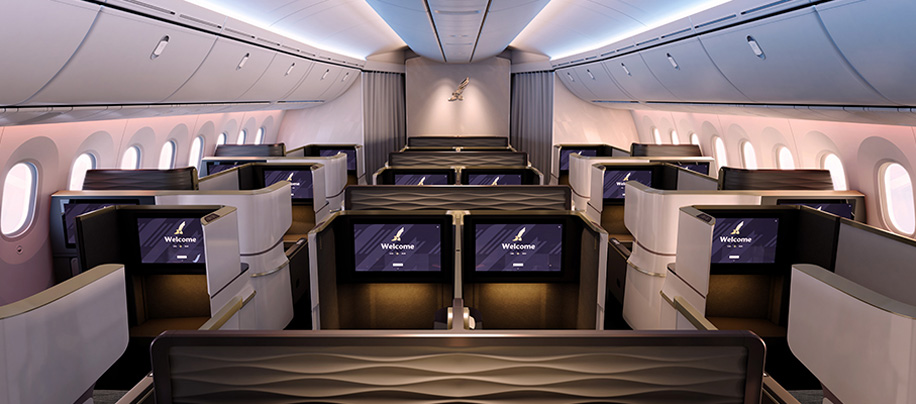 The new seats are the same as used by Oman Air (review in a few months) and Japan Airlines. I sat in one of Oman's seats at a show last year and was impressed with the size and privacy. On Gulf Air the seats are laid out 2-2-2 but they are all aisle access.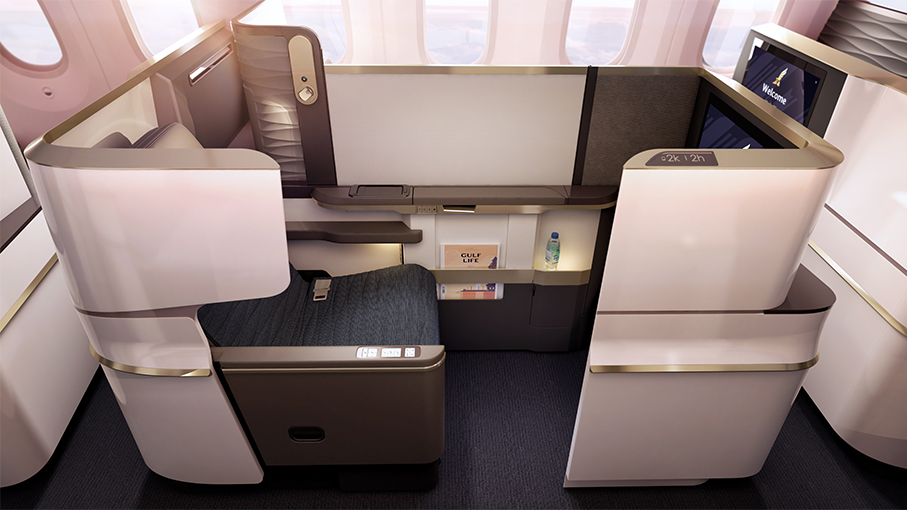 The seats all have:
80"-89" seat pitch
2 USB ports and in-seat power supply
Additional storage compartments and space for your personal belongings
22" entertainment screen with a touchscreen controller
Privacy screen
Prices start from:
Bangkok £1149
Dubai £1149
India £1149
Muscat £1279
These fares are bookable through Trailfinders. The fares are available for travel 06/09/2018 to 31/12/18 when you book by 31/12/18.
British Airways WiFi first look and update

Whilst BA's plans to launch WiFi known as .air on short-haul seem to have stalled the long haul rollout is continuing. 71 short-haul aircraft have been fitted with WiFi but there are complications involved with getting approval to use a new type of WiFi when flying in Europe. Whereas on long haul there are now 10 B747s and 16 B777s plus one lone A380 that have WiFi installed and working. By 2019 BA expect to have 90% of their aircraft connected.
TLFL tried out the WiFi with the free 1 hour's WiFi courtesy of Visa. If you need more than an hour there are two levels – Browse for most everyday internet browsing and emails or Stream for services such as Netflix. The service is activated at a height of around 10,000 feet or around 10 minutes after take-off. The service is then available until shortly before landing. VoIP calls through services such as Skype, FaceTime and WhatsApp are not available (thank God!). As far as speeds go, for the 'Browse' package BA endeavour to provide no less than approximately 250Kbps and for  'Stream' package no less than approximately 1Mbps. Prices after the first hour are:
Browse
4 hours: £10.99
Full flight: £14.99
Stream
4 hour2: £17.99
Full flight: £23.99
We just used Browse and were able to use Facebook messenger almost as quickly as if on broadband at home. The pages also provide useful information such as the flight details and even World Cup scores!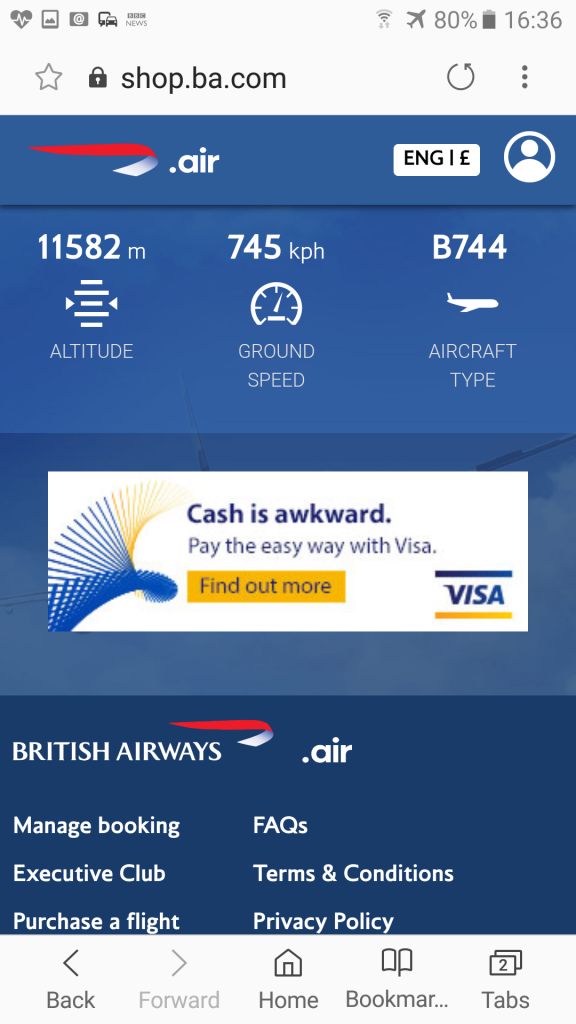 Here's how to use it on board:
If you are travelling on a Wi-Fi enabled aircraft your crew will advise you once on board.
Once cruising above 10,000ft enable 'flight mode' on your device. You must decide which device you would like to use for the duration, as you will be unable to switch the connection between devices.
Go to Wi-Fi settings on your device and join the 'BAWi-Fi' network.
Open your web browser and the .air homepage will open automatically. If not, type shop.ba.com into your web browser to register or log in.
Select and purchase the Wi-Fi package that's right for you.
There is more information on BA's Wifi here.
Heathrow Rewards 3000 Avios on hotel bookings
Heathrow Rewards is worth joining if you fly through Heathrow a few times a year as you don't have to use the points at Heathrow. You can transfer them into many airline miles schemes including Avios and Virgin Flying Club. The points transfer at a 1 point = 1 mile/Avios basis. You can read more about Heathrow Rewards in this article. You can still get 3000 points for joining using the code  AVIOSAO18 and spending £150 on your first use of the card. Here is the Heathrow Rewards sign up page.
There is also 3000 extra points for Heathrow Rewards Premium members (spend of £750 a year). Book your next hotel stay before 30 September 2018 with Rocketmiles and collect 3,000 extra Heathrow Rewards points on top of the usual RocketMiles. RocketMiles is a hotel booking site that instead of having a loyalty scheme or offering cashback through someone like Topcashback, offers miles directly to the customer. There is a wide range of airline schemes that you can get miles with including BA. It's always wise to check the prices though as they can be slightly more than other travel agents.
There is a special page to book on to get the extra points here.