Much as I enjoyed the last BA safety video the first couple of times I saw it, it was definitely beginning to grate on me after the 30th time so I am glad to announce that a new one will be on board shortly. It had got so bad before that every time the crew did a manual demonstration I could still hear the video in my head "Taking nothing with you (and I mean NOTHING – not even your duty-free goods darling) etc! However, it was all in a good cause as BA saw a 20% increase in donations to Comic Relief after the release of the first safety video.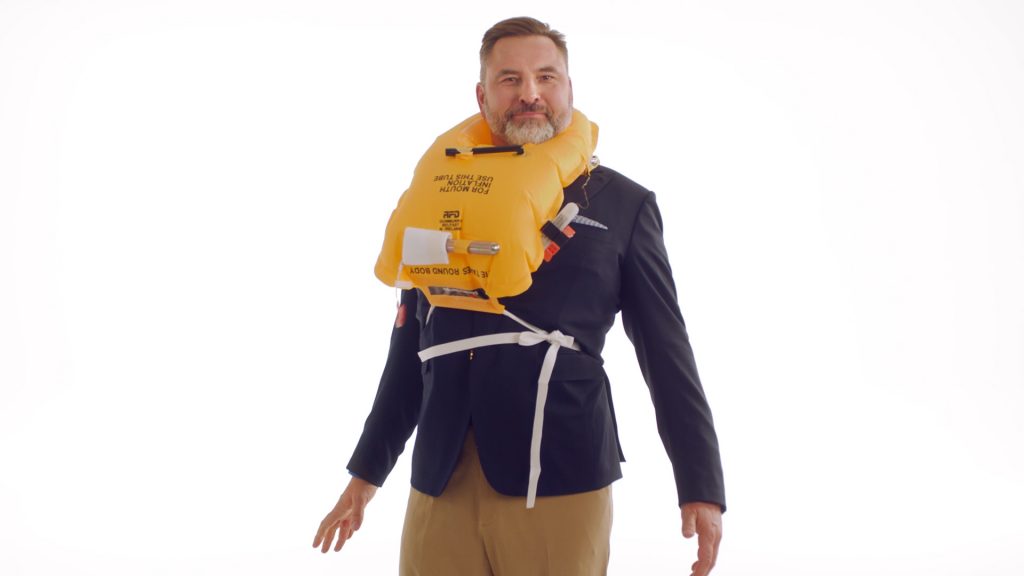 The new video follows a similar format with the aim to promote BA's charity Flying start. This is the global charity partnership between British Airways and Comic Relief which has supported over half a million children across the UK and some of the world's poorest communities since launching in 2010. In the new video, seven celebrities are seen 'auditioning' for a safety video whilst also giving important safety messages. Comedian Asim Chaudhry plays the Director as his character Chabuddy G , who attempts to direct them.
You can watch the director's cut from the new safety video on YouTube:
The new film builds on the success of the first instalment, which featured Gordon Ramsay, Sir Ian McKellen and Thandie Newton, and has been seen by customers nearly 25 million times (it feels like it!). The new film features:
Chabuddy G (Asim Chaudhry)
David Walliams
Joanna Lumley
Jourdan Dunn
Sir Michael Caine
Naomie Harris
Olivia Colman
The video will first roll out across short-haul during July, then will roll out across long-haul from August 1. The actual safety video that will shown on board can be seen on BA's website here.