With the latest Marriott offer to get an extra night towards status for every night that you stay until May, now is the time to consider whether to go for Marriott status or upgrade your Marriott status.
Today's article is by David Small. David Small has a love affair with travel, and he loves to "see the world" through the eyes of his wife and children when they accompany him to destinations in the States and abroad. He is a Marriott Bonvoy® enthusiast who enjoys every brand offered – rewarded by the richness of each experience and the people involved at each property.
Small runs a national media company, and he used to manage airline points loyalty programs for Sprint — in partnership with United Airlines, Northwest Airlines, Alaska Airlines, Virgin Atlantic Airlines and Midwest Express Airlines.
The 1971 classic film, Willy Wonka and the Chocolate Factory, introduced the ultimate travel "hack." Charlie Bucket, of limited means, gained VIP access to the most desired destination in the world (and imagination). Marriott Bonvoy® offers a golden ticket to beautiful, exotic, and wondrous locales throughout the world. Marriott Bonvoy® Elite status supercharges your golden ticket – awarding you more than chocolates.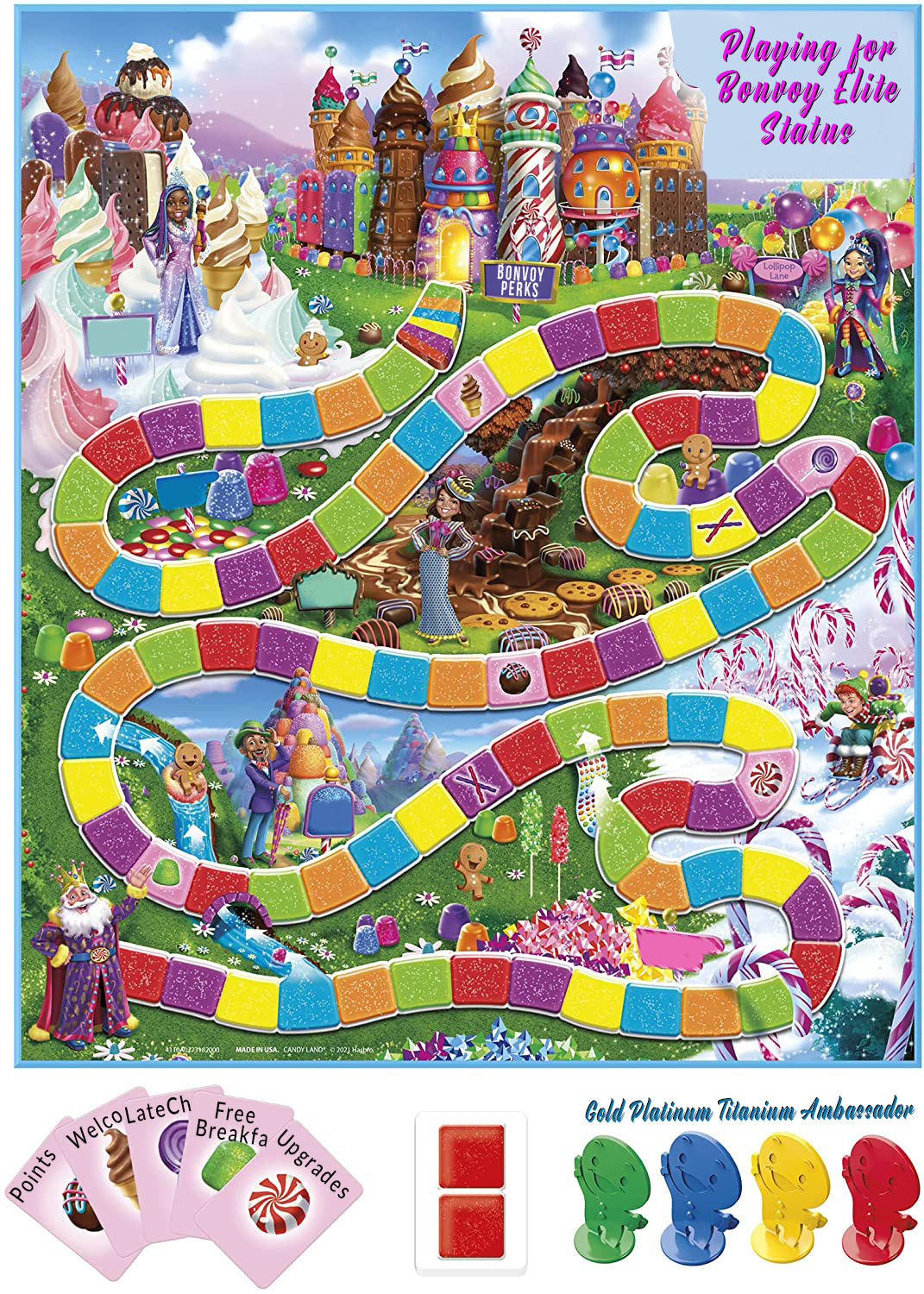 Marriott formed Bonvoy® in 2019, the merging of Marriott Rewards, Ritz-Carlton Rewards and Starwood Preferred Guest (SPG). Guests of the Bonvoy® program access almost 8,000 properties worldwide, through 30 distinct brands. The Marriott Bonvoy® program offers two key ingredients — earning points and redeeming points.
Earning Points
Staying at a Marriott Bonvoy hotel, earns Bonvoy® guest points to redeem. Each £0.74 ($1 based on exchange rate) gains you 10 Marriott Bonvoy® points at 25 of the brands, five Bonvoy® points at Residence Inns, Townplace Suites, Element and Marriott International Homes and Villas, and 2.5 points at Marriott Executive Apartments, including Marriott Executive Apartments London, Canary Wharf.
Redeem the earned Bonvoy® points for free rooms and suites, unique travel experiences (Marriott Bonvoy® Moments), airline travel, car rentals, shopping and more.
Where might you go with your earned points?
Redeeming Points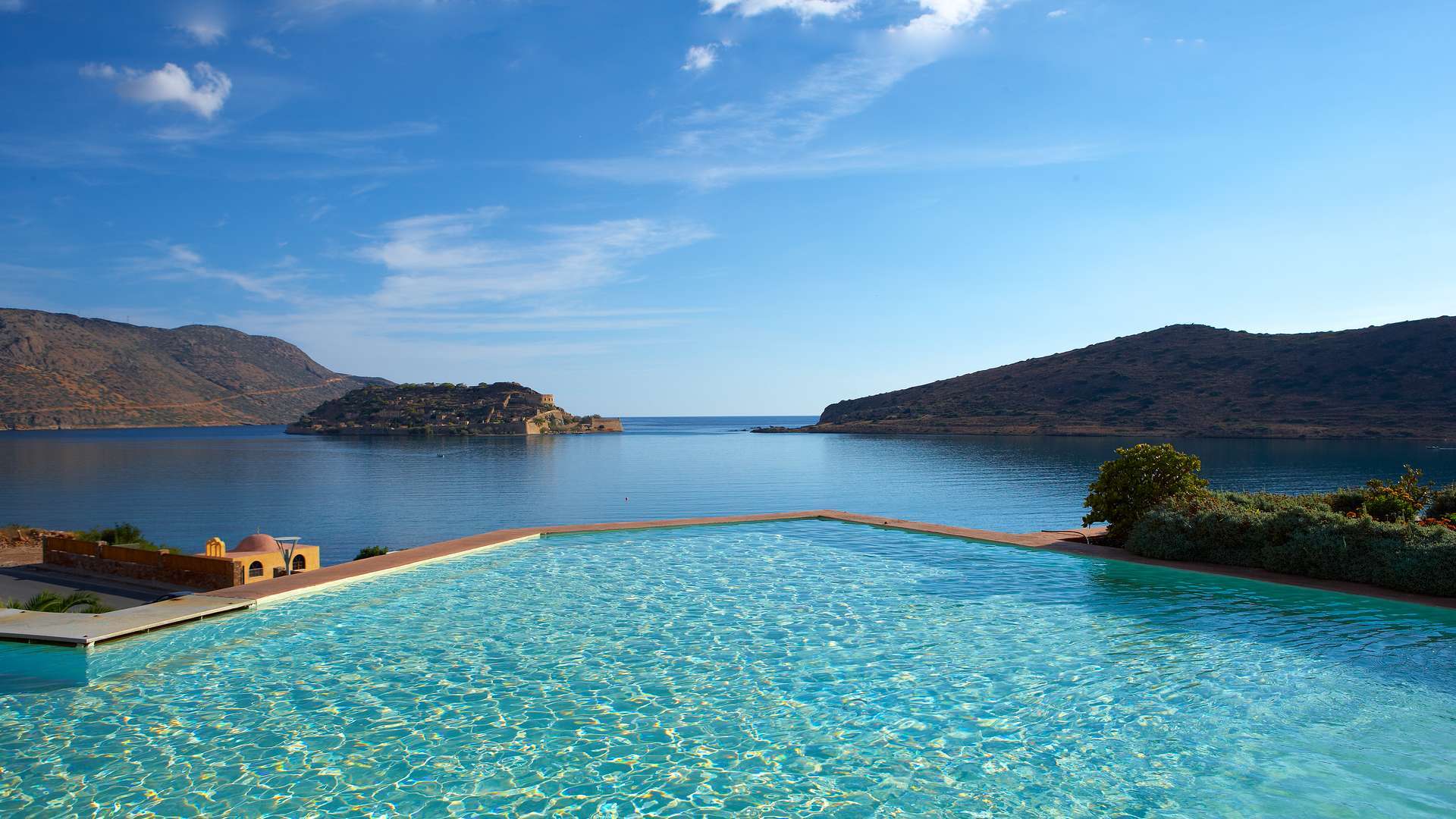 Find yourself basking in the sun, overlooking your private pool and terrace, at the Domes of Elounda, Autograph Collection, in Crete.
Jump on a June, non-stop, British Airways flight to Crete, and reserve a 90m, one-bedroom suite, sea view, with whirlpool and balcony for 68,000 Bonvoy® points or £493 per evening. Reserve as Marriott Bonvoy® Platinum (or higher) member, and the chocolate treats will be showered on you.
Will you redeem points or pay cash? Either route works with Bonvoy® Elite status.
At Domes of Elounda, the valuation formula for those points is based on the rate of £493 divided by 68,000 Marriott Bonvoy® Points. This gives you a valuation of 0.7 pence per Bonvoy® point, a good valuation. Any Bonvoy® points redemption greater than the generally accepted baseline of 0.6 pence is a redemption worth considering.
Here is what happens when you cash in the golden ticket.
Gain shortcuts to the Chocolate Factory with your Bonvoy® Elite Status. In the example of your 68,000 per evening points redemption, the Domes may place you in an upgraded 120m, two-bedroom Luxury Residence with private pool, daily breakfast, an 80m private patio, and 24/7 access to the Haute Living Lounge with dedicated butler service and more. The complimentary upgrade – priced at £493 per evening – elevates the valuation to 1.4 pence per Bonvoy® point.
"The Platinum Ticket"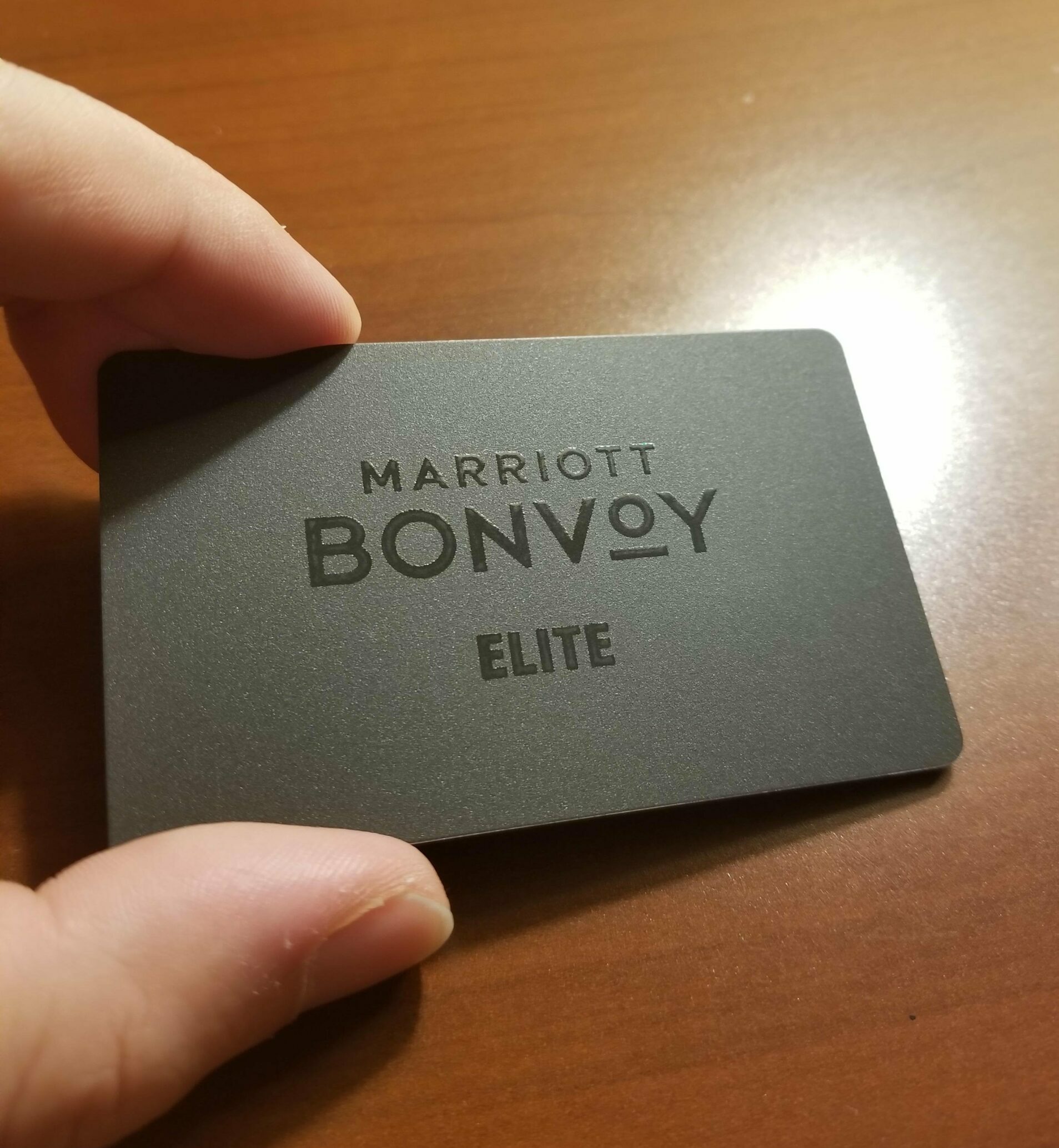 Attain Marriott Bonvoy® Platinum status with 50 nights stayed or bonused (through marketing promotions and/or through a Bonvoy® co-branded Amex credit card sign-up) during a calendar year. Marriott Bonvoy® offers five levels of elite status. Platinum grants you some of the sweetest perks of the loyalty game, at only 50 earned nights.
Remember earning 10 Bonvoy® points for each 74 pence ($1) spent on hotel night stays (and participating restaurants in the hotel)? Platinum status gives you five bonus points on the 74 pence spend.
Marriott Bonvoy® Platinum represents the first elite status level providing available upgrades to suites. The Domes of Elounda offers a 100% suites-to-rooms ratio at a five-star luxury property. What does that mean? You have a better shot at an upgrade, including the upgrade from a one-bedroom suite to a two-bedroom Luxury Suite (valued at £895+ in June). Your odds increase even more when many categories of suites show availability, and do not show, "Almost Sold Out."
What time does your flight take off from Crete back to the UK? Platinum status allows you to remain in your hotel room until 4pm – guaranteed – the day of departure. No need to stow your bags with the valet or front desk. This perk is understated but provides extreme value.
The Platinum Welcome Gift delivers the coveted daily breakfast benefit for the Marriott
Bonvoy® Platinum Elite member, plus one guest, at resort properties brands JW Marriott, Marriott Hotels, Delta Hotels, Autograph Collection, Renaissance Hotels, as well as all branded St. Regis, The Luxury Collection, W Hotels, Sheraton, Le Méridien, Westin, Tribute Portfolio, Aloft, Four Points, and Protea properties with restaurants. At some St. Regis properties, for example, the breakfast benefit for two provides value of £179 daily.
The club lounge grants one of the most valued Platinum Elite benefits. Many travellers choose hotel properties based on an available club lounge.
Every day in Paris, I accompanied my wife to the gorgeous Paris Marriott Opera Ambassador Hotel Executive Lounge. We dined, twice a day, on amazing croissants and everchanging French delicacies for both breakfast and dinner. Wine and spirits were plentiful.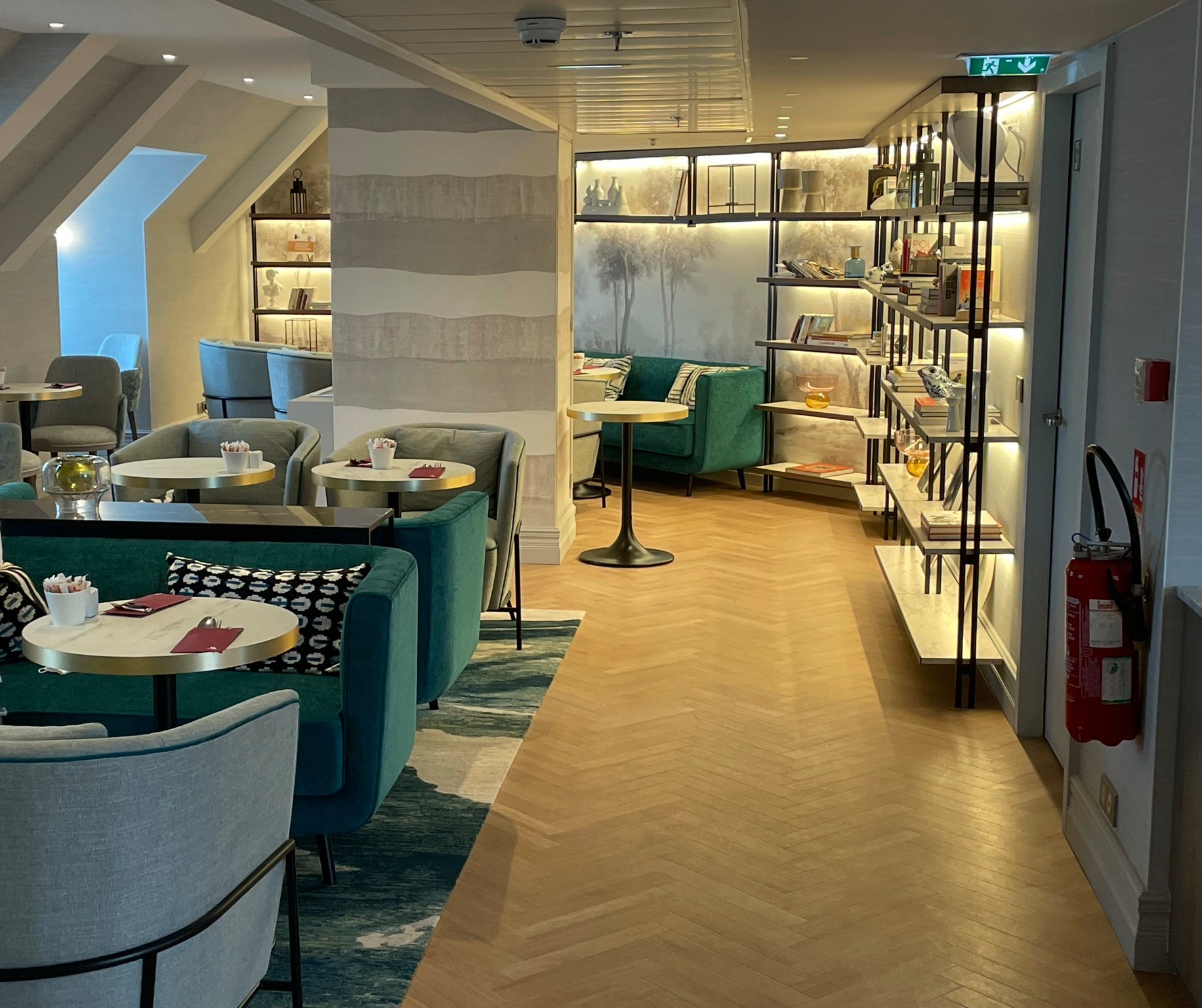 Elite Annual Gift
Achieving Marriott Bonvoy® Platinum grants the perks listed above, plus an annual bonus gift. Here are our Turning Left for Less tips for gift selection.
Annual Gift Tip#1 – if you are at 70 nights and finished with travel prior to year-end, choose the bonus five Elite Night Credits to elevate yourself to Bonvoy® Titanium status.
Annual Gift Tip#2 – if the five bonus nights are not needed, or will not bridge the gap to Titanium status, choose five Suite Night Awards™ for potential, confirmed before arrival, suite and premium room upgrades. See tips and explanation of the Suite Night Awards (SNA) here.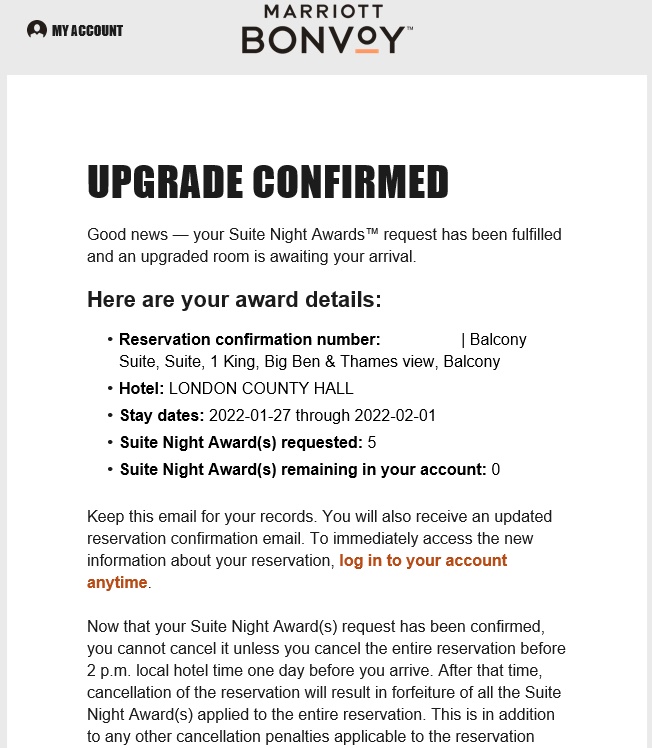 Marriott Bonvoy® Titanium Elite status offers all the above perks after achieving 75 earned nights, plus a total of 17.5 points per 74 pence spent. Titanium status also rewards you with an additional annual gift. Most members choose the Free Night Awards (FNA) certificate, redeemable for up to 40,000 Bonvoy® points for a single evening's stay. As well, Titanium members gain other benefits, including potential upgrades at Ritz-Carlton properties, as well as silver elite status on United Airlines (Star Alliance).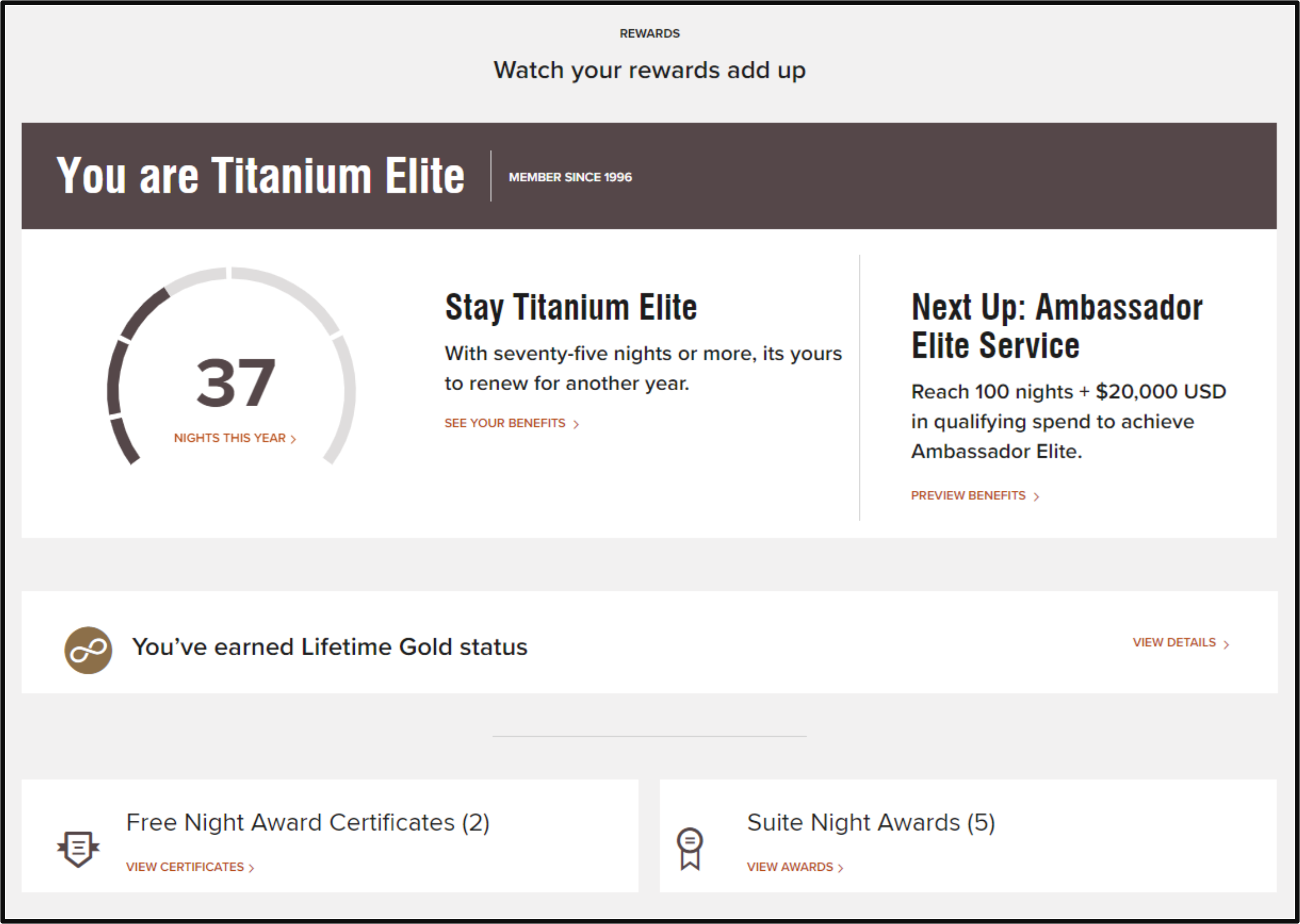 Ambassador Elite status is attained at 100 nights stayed and/or bonused, plus approximately £14,705 ($20,000) in calendar year spend. The Ambassador Elite member (in addition to all Titanium level benefits) gains access to the Ambassador Team, dedicated Marriott staff that personalize the stay of an Ambassador level Bonvoy® Member. Another unique element of achieving Ambassador is Your24™, a perk offering the member the flexibility of a complete 24-hour stay at the hotel, with member choice of check-in and check-out time.
How Do You Get To The Sweet Spot Of Marriott Bonvoy® Platinum Status?
The Marriott Bonvoy® American Express® Card annual fee is £75, and you receive 20,000 bonus Marriott Bonvoy®ᵀᴹ points if spending £3,000 in the first three months of Card membership. Gain 2 points for every full £1 spent on your Card. Earn 6 points from American Express for each £1 of eligible spend at Marriott properties. Rack up points on everyday spend and take a staycation to Marriot London County Hall or treat yourself to a luxury stay at the Gritti Palace in Venice.
Now, you have banked 15 elite nights in your Marriott Bonvoy®ᵀᴹ account – only 35 more needed to attain Marriott Bonvoy® Platinum status.
Between now and May 4, 2022, pay for 18 nights at participating Marriott properties and the promotion awards you an additional 18 elite nights, achieving Marriott Bonvoy® Platinum status. As an example, if your work brings you to London, book the Moxy London Excel as low as £59 per evening. A total of approximately £1000 over almost three months elevates you to Platinum status. Heathrow also has some good value Marriott properties such as the Moxy Heathrow which can start from £69.
Spending £1000 over almost three months awards you Marriott Bonvoy® Platinum status for the remainder of 2022, as well as all of 2023.
Once you capture the "Platinum ticket," you might find yourself on the 80m patio, luxuriating in your private pool, and overlooking the Aegean Sea from the Domes of Elounda. No rush to eat the chocolates the hotel delivered to your room. Check-out for you, a Marriott Bonvoy® Platinum Elite Member, is at 4pm.