I had heard of Airportr before, but I had assumed that it would probably not be a service I needed, as I don't live in central London. I had also not heard of their check in service until recently. This changed though when I started yet another complex itinerary from Dublin to the US and suddenly remembered about the AirPortr service. I was trying to work out how I could travel from Heathrow to Dublin then back to London City for BA1 without having checked in luggage. Once I did some research, I realised that the new check in service could be a great help.
Who are AirPortr?
AirPortr was set up by three frustrated frequent flyers that met through coincidence, but shared a vision to create a better way to travel. They were fed up having to carry bags back to their offices in central London, often for colleagues as well, when they were going straight to meetings. AirPortr has been operational since 2014 and is the first service of its kind.
So what does AirPortr actually do?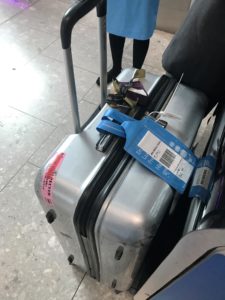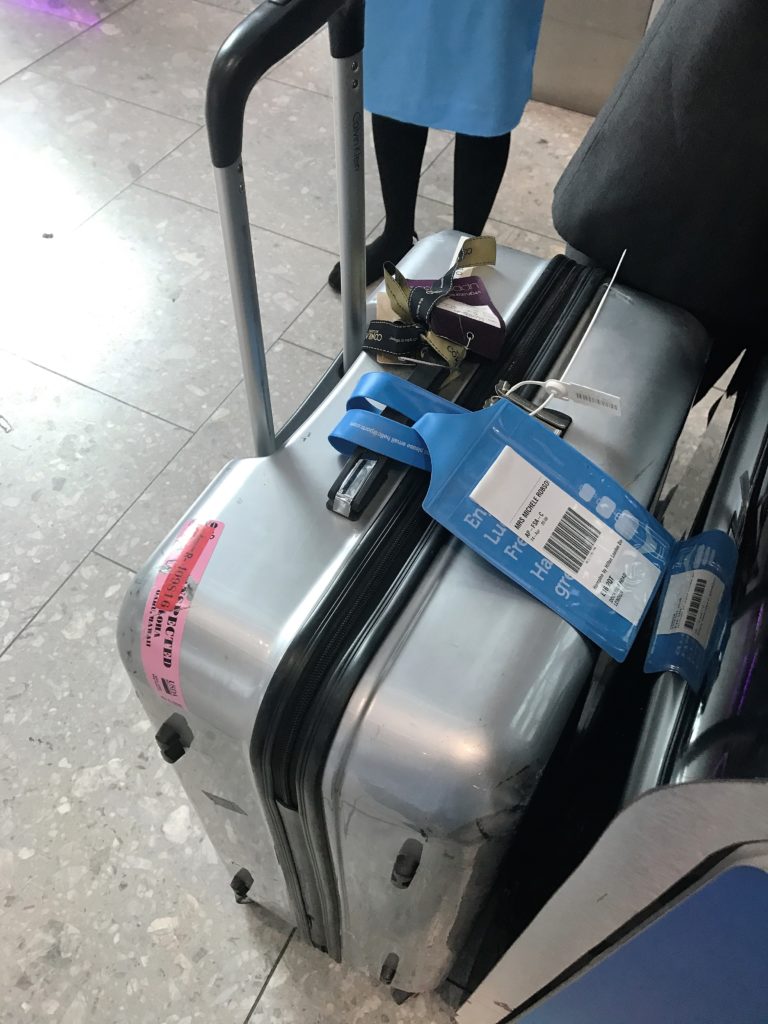 AirPortr offers 2 main services – a luggage delivery or collection service to and from Central London and a check in service for most British Airways flights. The check in service is available from Heathrow, Gatwick and London City but excludes chartered flights, UK domestic services and BA1 from London City to New York JFK. For domestic flights you can still have your bags collected from a central London address, but you will need to pick them up from the AirPortr team at the airport and check them in yourself.
How I can see myself using the service
I think the service has a lot of uses when you don't want to be burdened with luggage or having to return to your hotel to collect it later. If you needed to go straight to a meeting or appointment after a flight, the service can deliver your luggage to your office, home or hotel for you to collect later.
The AirPortr service is a great idea if you are doing a more complex itinerary such as mine and want to travel luggage free. If you plan on doing a back to back* for an ex Dublin US flight, at the moment you would have to travel hand luggage only, hope that you had enough time to collect and recheck your luggage (unlikely) or use left luggage at the departure airport, which in itself can cost around £11 per bag plus the extra time needed to pick it up and check it in. With this new service, you can arrive for your Dublin flight, check in the bag for your US flight from £30, plus each extra bag is only £10. You then disappear off to Dublin luggage free and your bag should reappear in the carousel in the US!
*A back to back is a trick often used by ex EU stalwarts to ensure that they don't have to hang around in Dublin too long, but don't miss the start of their ex Dublin itinerary. They simply return to their starting airport, such as Heathrow, on the same plane that they arrived on. This means if their first flight is delayed, their next one will also be delayed, so they shouldn't miss it. Obviously this still relies on having enough time to get back onto the plane again. You can find a guide to BA back to backs on Flyertalk.
My experience using AirPortr
I would have used the check in service, but unfortunately I was due to trave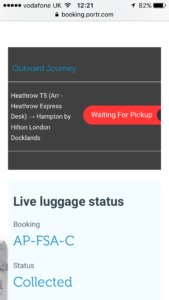 l on BA1 which is not included in the service. I am guessing this is something to do with the requirement to clear US customs and immigration in Shannon. Since I was staying near London city before catching BA1 the next day, I decided I would get AirPortr to drop my luggage to my hotel instead.
You book an hour slot to drop your luggage off at the AirPortr desk. About an hour before I was due to arrive at Heathrow, I received a text from my dedicated AirPortr telling me they were waiting at the AirPortr desk by the Heathrow Express desks in Arrivals. I found the desk easily and the whole process only took a few minutes. The staff were very friendly as well as being efficient. My passport was checked for ID, the bag tagged and sealed, then I was ready to catch my flight. You check the progress of your bag from your online account and you will receive regular email updates too.
I had booked for the bag to be delivered by 8pm. Around 6pm I received an email to say my bag had been delivered to the hotel. When I arrived at the hotel my bag was waiting for me when I checked in. The tag and the seal were still in place and the bag was in the same condition as when I dropped it off.
In summary, this is a great service if you want to travel luggage free to or from the airport, especially if you can use the check in service too. It will be very useful when doing complex ex-EU flights that require you to return to Heathrow from your starting point for your long haul flight.
How to try AirPortr for less
There are 2 ways to save depending on how much you plan to spend and which service you want to use. You can get 25% off your first AirPortr + Bag Check-In booking by entering promotional code FIRST25 at check out. Alternatively enter MROBSON1 at checkout to get £10 off your first booking of any service.
Some key AirPortr facts
●
 Pricing for delivery and collection only: £20 to/from Airport addresses and local hotels, £30 to/from Central London and £40 to/from Greater London. Each additional bag costs £10. Check in service costs from £30 plus £10 for each additional bag.
● Pick-up locations include airports (airport to airport), hotels, homes, serviced apartments and offices within the London service area
● Delivery locations include airports (airport to airport), hotels, homes and offices within the London service area.
● All luggage can be GPS tracked in real time from your phone, is covered for £10,000 and customers receive delivery updates by text/ email.
● All bags are X-rayed, tagged, sealed and tracked with their own unique number to ensure safe and secure delivery.
Visit https://airportr.com/ for more information.