Today it was expected Boris Johnson announced the results of the Travel Task force's recommendations on resuming international travel safely. The PM said that they are "hopeful" that we can start travel from 17 May 2021. But other than that he did not make the expected announcement. The global travel task force will report back later this week – as suspected when he said 5 April rather than 12 April for the travel announcement, it was actually a slip-up!
The government did publish an initial review statement.
The key points are:
The Government wants to see a return to non-essential international travel as soon as possible, while still managing the risk from imported cases and variants of concern. The Government hopes people will be able to travel to and from the UK to take a summer holiday this year, but it is still too soon to know what is possible.
The government will confirm in advance whether non-essential international travel can resume on 17 May, or whether we will need to wait longer before lifting the outbound travel restriction.
When non-essential international travel does return it will do so with a risk-based "traffic light" system. This will add to our current system a new green category with no isolation requirement on return to the UK. The Global Travel Taskforce will publish its report, setting out more details on this system, later this week.
In advance of the resumption of non-essential international travel, the government will set out their initial assessment of which countries will fall into which category.
For the moment, the Government advises people not to book summer holidays abroad until the picture is clearer.
the NHS solution will facilitate international travel where certification is required, and they will look to establish arrangements with other countries and international organisations to establish mutual recognition of certificates.
There will be three categories of country which will be determined on criteria such as infection rates, vaccination of population, and prevalence of variants of concern. You can read this article to get an idea of which countries could be initially green. It is also expected that the government will give around a week's notice of changes to categories of countries to give more certainty to those that travel.
However, it might not be announced until 10 May which countries are confirmed in the red, amber or green categories. I was expecting them to announce this at a later date but that's very short notice for those with holidays booked from 17 May! Personally, I think it would be better to say this week, which countries COULD be green with the caveat it could change. You can see which countries are predicted to be on the green list here.
Green countries – testing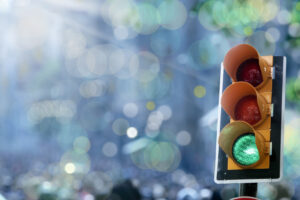 Entry to the UK from Green countries will only require a negative test with 72 hours of travel. The current guidelines allow for a rapid test which you can do yourself via videolink from BA for £33. Read more here.
You will also be required to test on return. It has not been stated what type of tests these will be. The current day 2 and 8 PCR test packages cost around £200 per person, which will be enough to price most people out of holidays if that cost remains.
Amber countries – isolate at home
It is expected that you will be allowed to isolate at home and need to test 72 hours before departure with a lateral flow or PCR test. You can shorten the home quarantine by taking a "test to release" after 5 days. You will be required to take the day 2 and 8 tests as well even with test to release.
Red countries – hotel quarantine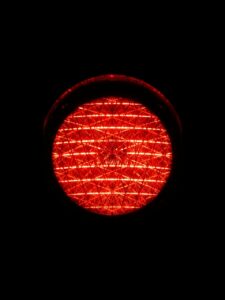 For red countries hotel quarantine at a cost of £1,750 per person will continue for 11 nights/10 days with 2 PCR tests during the stay. You also need to test 72 hours before departure with a lateral flow or PCR test. Confusingly some countries on the red list have been banned from having direct flights to the UK but not all.
You can find the up-to-date list of red countries on the government page here.