If you have been reading this blog for a while you may have read my review of Asia Gardens earlier this year. Roving Reporter and I visited again in June this year to see what had changed in the 10 months since my last visit. If you fancy a spa break or relaxing holiday somewhere that feels tropical but isn't far away, this may be the hotel for you.
The hotel
Asia Gardens Hotel and Spa is a 5-star Leading Hotel of the World managed by Barcelo hotels. It is situated about 10 minutes from Benidorm but feels like a world away, apart from the odd glimpse of hideous tower block in the distance! Many famous people have stayed at the hotel including Bruce Springsteen, Bruce Willis and Wayne Rooney. The hotel is also very family friendly too. The hotel is not cheap but I will look later on at how you can book this hotel at a decent discount.
The nearest airport is Alicante and from there it takes about 40 minutes to the hotel. You could also use Valencia which is about 1 hour 20 minutes drive. If you choose to hire a car there is either valet or self-parking. I have also used the transfer company Costa Blanca Private Transfers twice which costs €128 return. Security is high when you enter the hotel and you are stopped at the barrier for your name. This is then radioed ahead so you are greeted by name when you pull up at the door.
When you enter the main building and reception area you are instantly transported to Thailand with the huge vaulted ceiling and Asian style lights. The whole hotel has an aura of tranquillity with relaxing Asian spa music playing. At reception, we were greeted with a cold drink (non-alcoholic) and chilled towel.
The rooms
Deluxe category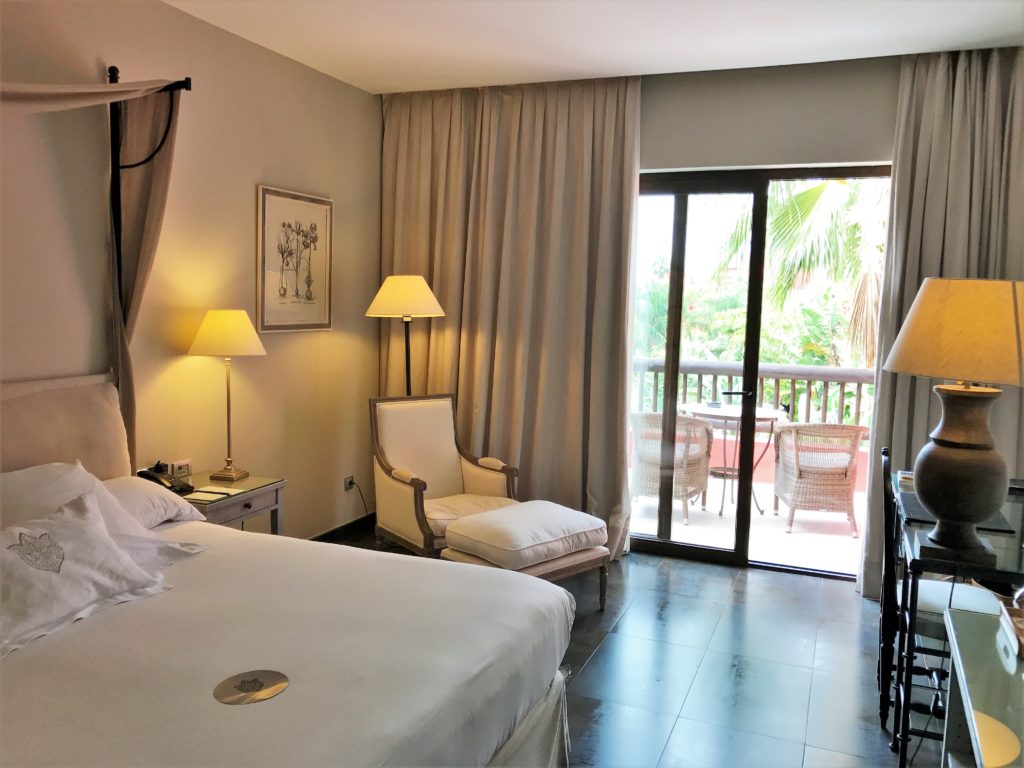 As usual, we had booked the lowest category of room which I personally think is more than adequate. I will look at the other room categories as well since the staff were nice enough to show us around some of the higher categories. In my opinion, the best rooms are those on the same floor as a reception at either end of the building. The only drawback with these is if you get a room close to the reception end of the wing you can sometimes hear the music from the bar. It is not worth paying for a sea view as it generally means you will just get even more of a view of the ugly tower blocks in Benidorm. Even the non-sea view room still often have a view of the sea, especially on the higher floors.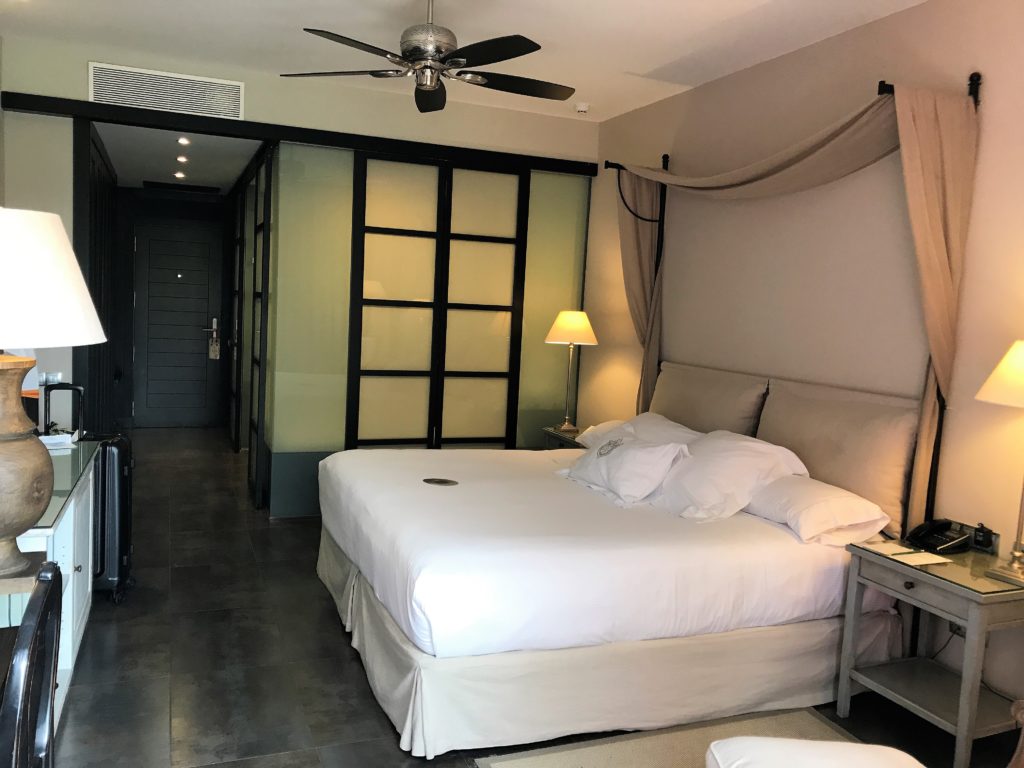 The rooms had changed slightly since last time. A sound system is no longer offered as standard and they are starting to introduce coffee machines in the rooms too, but only in the superior category upwards at the moment. You can ask for a tea and coffee tray if you would like in the Deluxe rooms. Coffee makers should be in all the rooms next year.
The rooms are tastefully decorated with a tranquil light and neutral feel to them. There is a large, super comfortable bed, chair and stool, desk and 43'' LED HD TV with English channels. I love the balcony with its table and chairs for a relaxing pre-dinner drink too. Mine had a view over some of the ponds and beautiful gardens.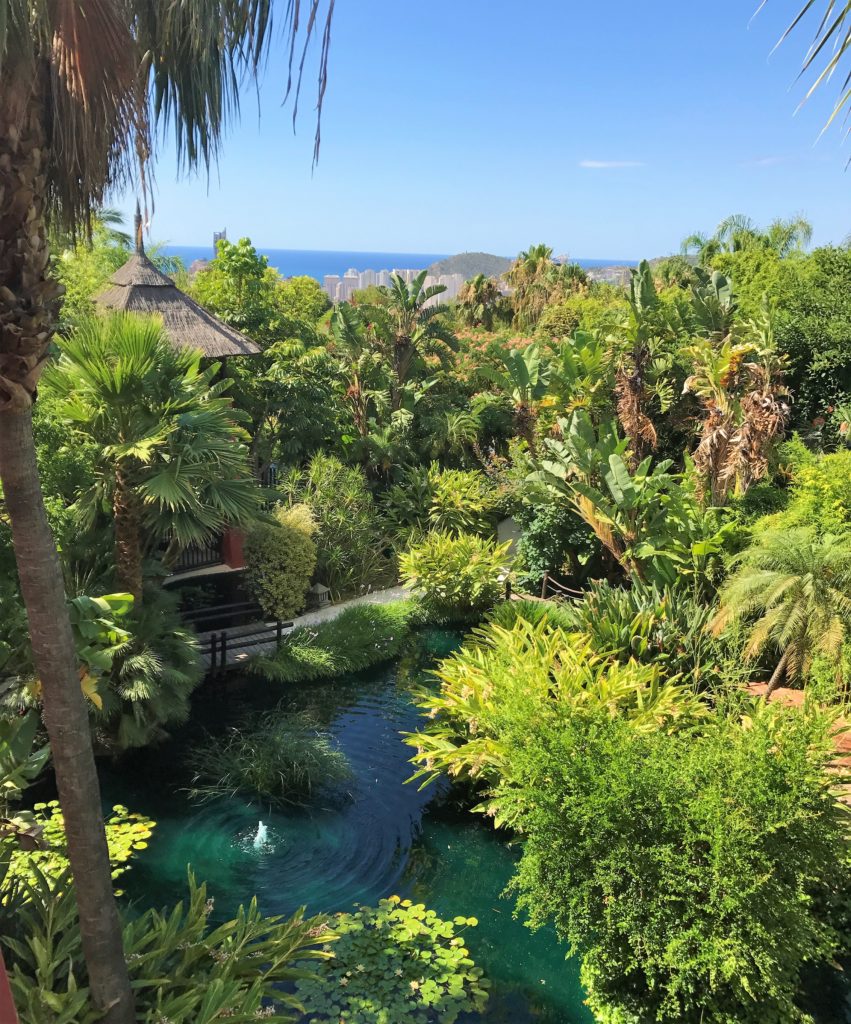 You get a mini bar but yet again ice was an issue. Fortunately this time we had a fridge that chilled things better. If we had wanted ice the only way to get it is to call room service and pay €6 which is frankly ridiculous. We did manage to get a glass of ice from the bar one evening to take back too. The hotel are aware of the issue but don't have any immediate plans to change it.
2 bottles of Asia Gardens branded water are provided free per day. Don't make the mistake I did and take exactly the same bottle out of the fridge and get charged for it!
Bathroom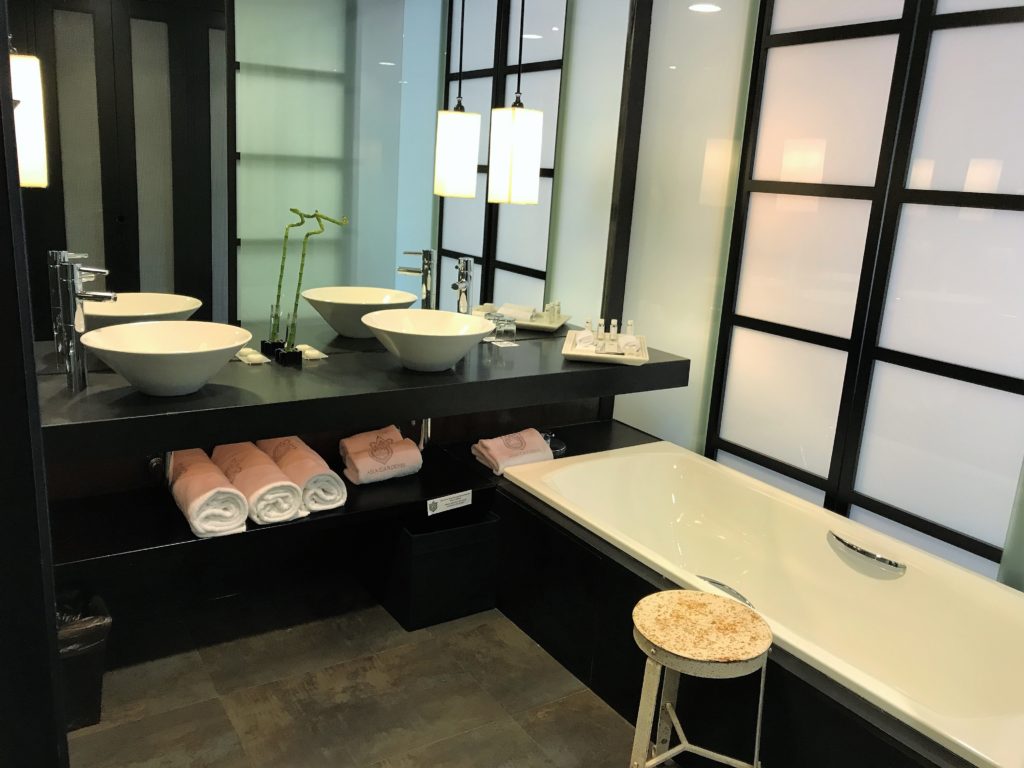 The bathroom was well designed too apart from one very strange new addition – a rusty stool? No idea what that was about as it didn't seem to go with anything else. I am not a big fan of shabby chic myself.
In the bathroom, you get an enclosed shower, toilet, twin sinks and a large bath for soaking. This has Japanese style screens that can be moved so you have a view of the room or privacy. I was disappointed that they appeared to have stopped their own Asian themed toiletries and swapped them for The White Company which were inferior in my opinion and not fitting with the Asian spa theme.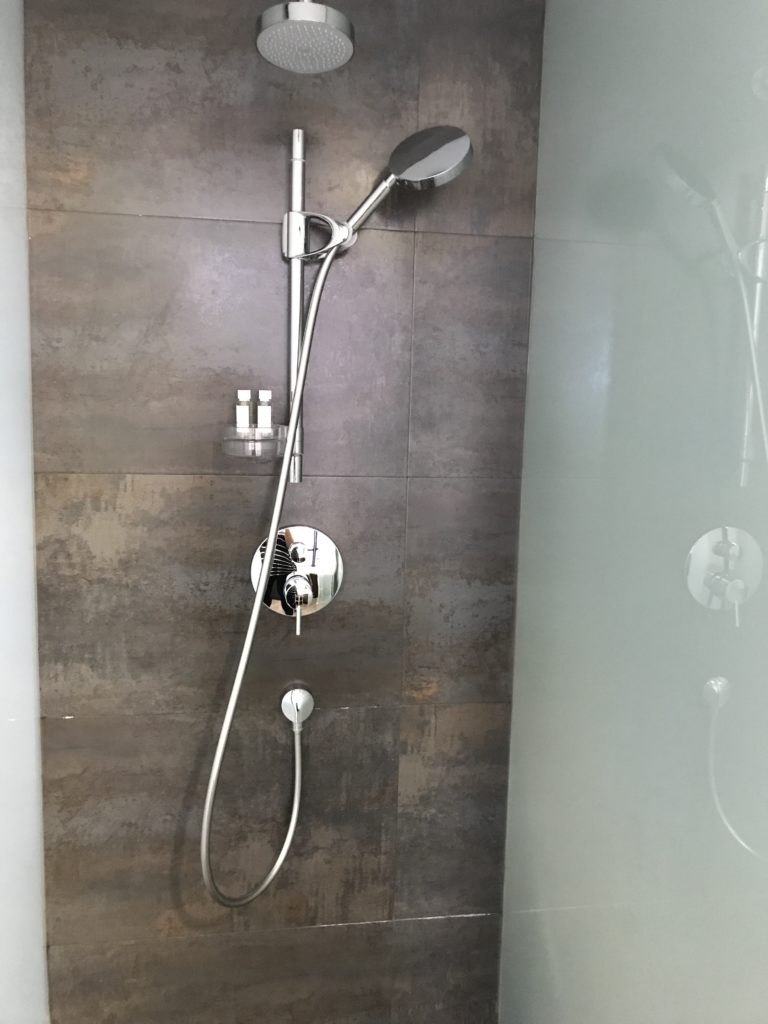 Superior Deluxe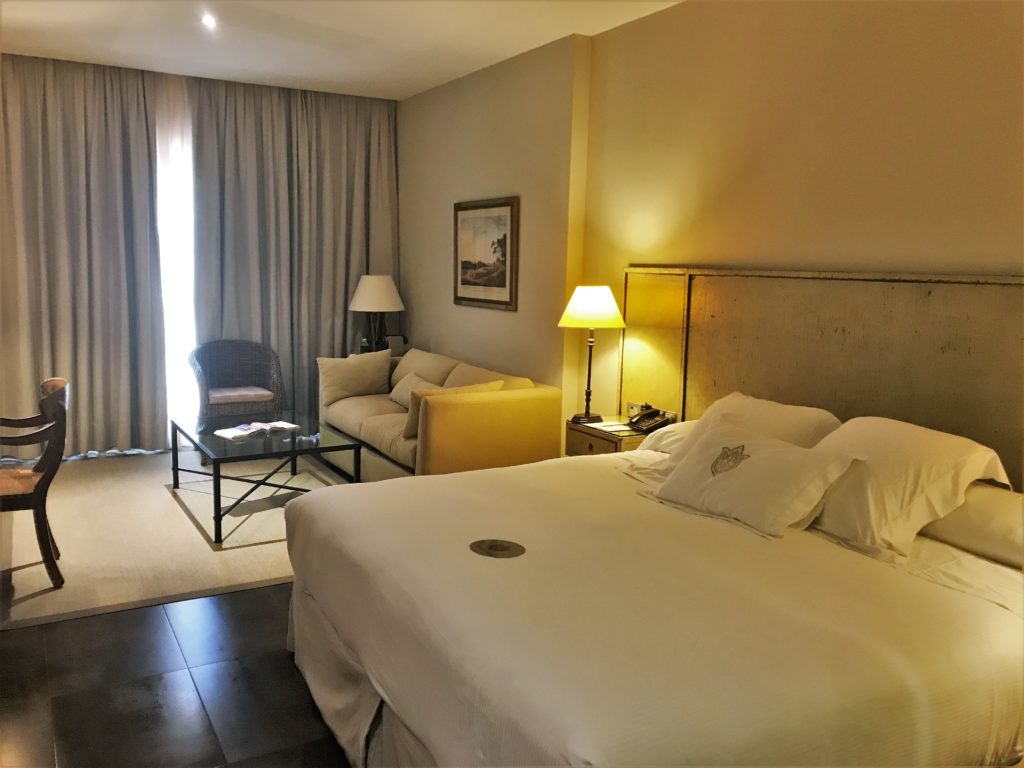 I actually preferred my room to the Superior Deluxe but if you want a coffee machine this would be your best option. It is also larger with a sofa and a chair instead of just a chair. If you went during the winter months this may be better as you would probably spend more time in your room. Interestingly the balcony on this one was much smaller than ours, so it is worth requesting a large balcony as sizes vary.
Suites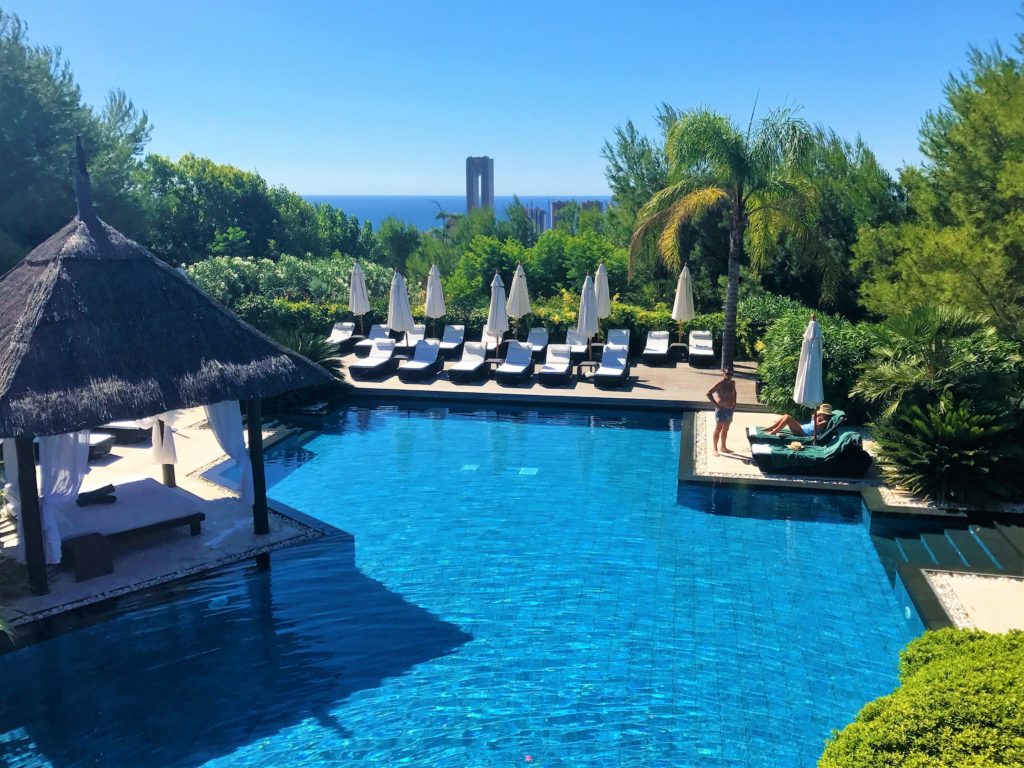 The advantage with Suites is that you get access to a separate pool which may be handy during the peak summer months. You also get preferential booking at the à-la-carte restaurants, 24-hour room service and private check-in with welcome drink.
One of the best options for suites at the hotel is the Deluxe suite with hot tub category with its enormous terrace and fantastic views, a separate sitting room and a four-poster bed.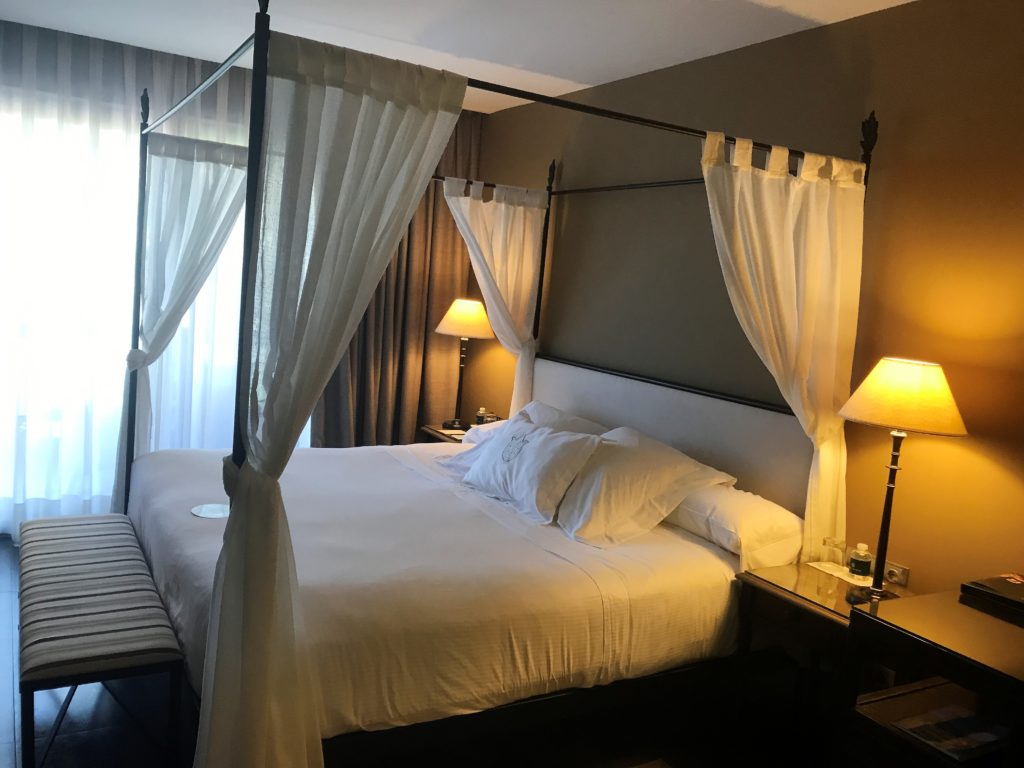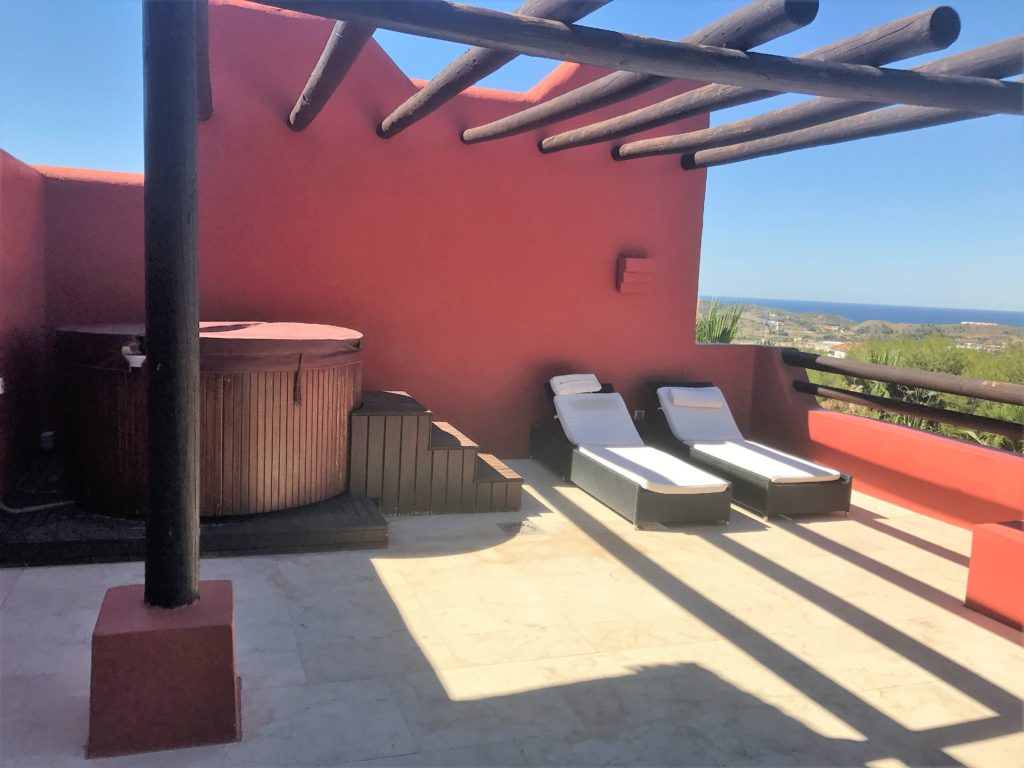 Pools and grounds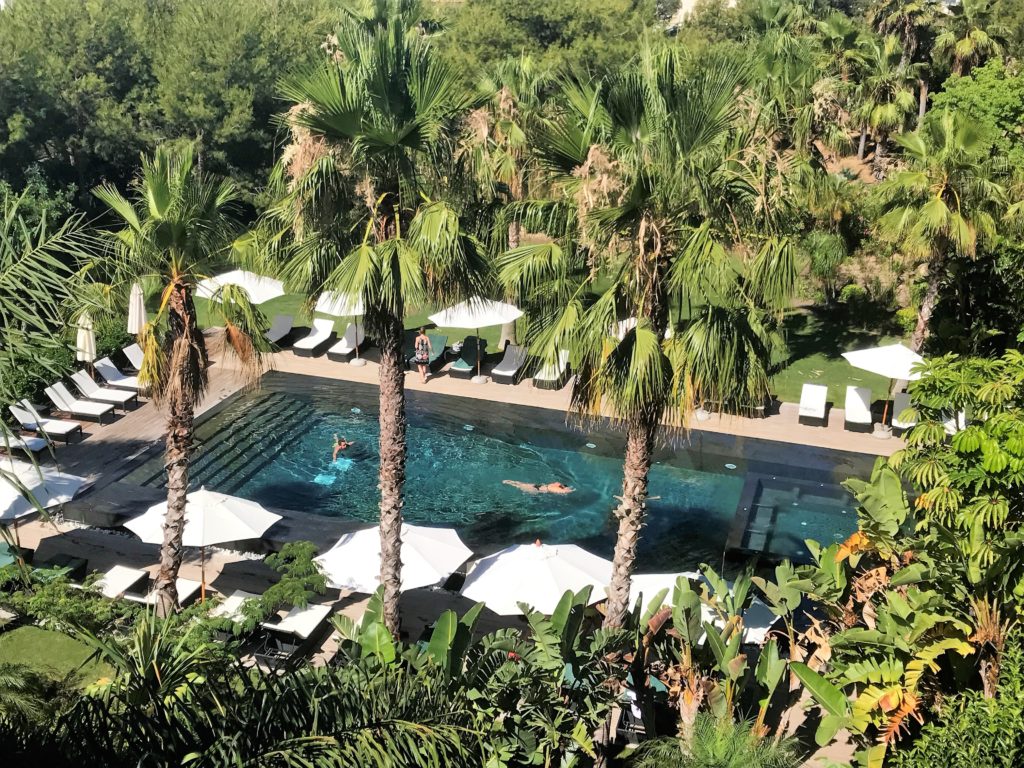 The gardens here are nothing short of spectacular here and they even have their own garden nursery where they grow all the plants. Botanic tours are available on a regular basis. There is also a large team of gardeners working at the hotel and you will often see them working away in the grounds to keep them looking pristine.
There are plenty of pools to choose from according to whether you want it heated or not, child-free, whirlpool etc. The enormous main pool is unheated and has a child's area but it is connected to the rest of the pool. According to the website, the adult pool is heated all year but apparently, this isn't actually correct in the summer. It does usually feel a bit warmer than the main pool though, due to its smaller size. It can be trickier to get a lounger here as it is only a small area but it is easy to walk up from the main pool for a swim if you prefer a child-free swim. The zen pool is set a bit further away and has a whirlpool and snack bar. This is also heated in the winter and is very popular with families.
One great feature we didn't need this time is the heaters by the loungers and pools that are used in winter. The adult pool has one positioned by the steps as you come out and the zen pool had one by each lounger. What a great idea!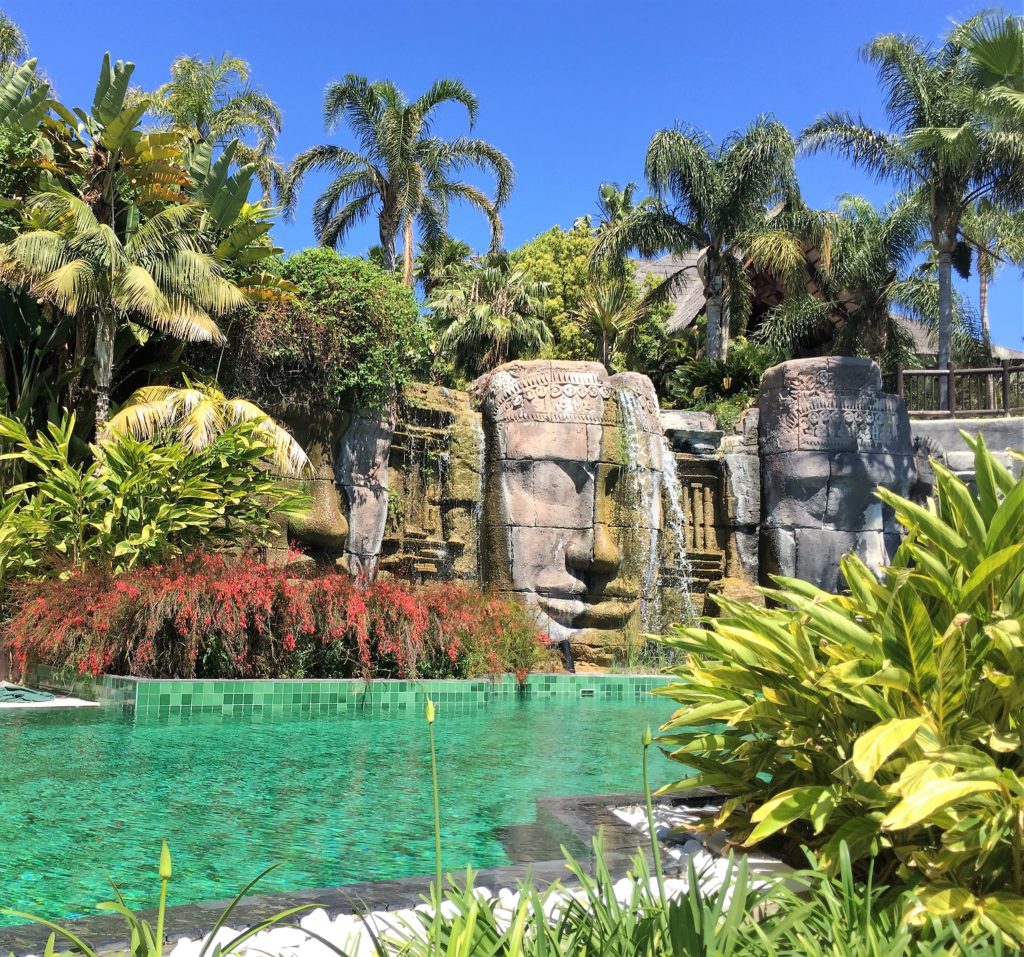 Restaurants and bars
There are plenty of restaurants available but they are not all open every day and hours vary from week to week, I recommend as soon as you arrive heading for the Guest Relations desk to book. The hotel doesn't allow diners from outside so you should be able to get your choice of restaurant.
Koh Samui – Asian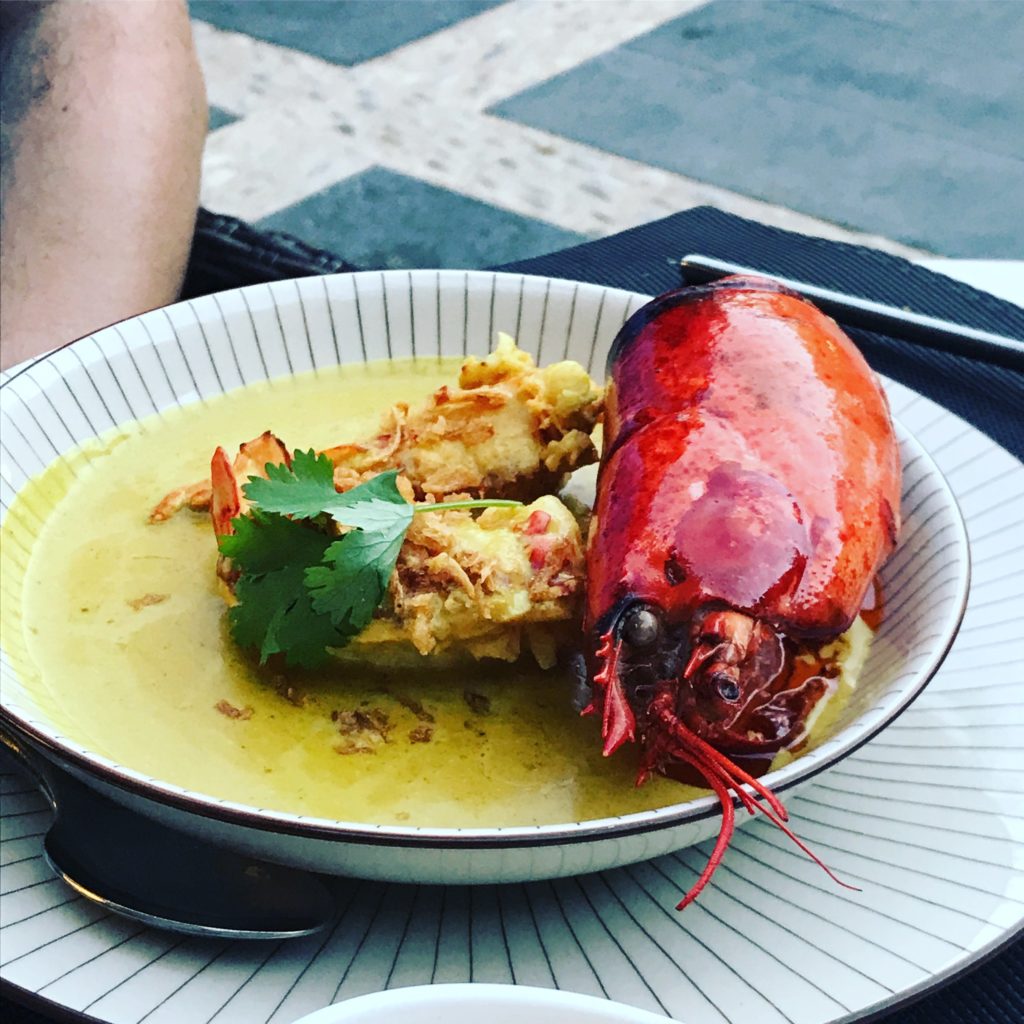 I returned to the Koh Samui restaurant which is my favourite of the restaurants here for food. The food is not always totally authentic but it is 100% delicious and pretty close to the real thing. My favourite dishes are a delicate lobster curry, the steamed fish in banana leaves starter and the
In Black – Fine Dining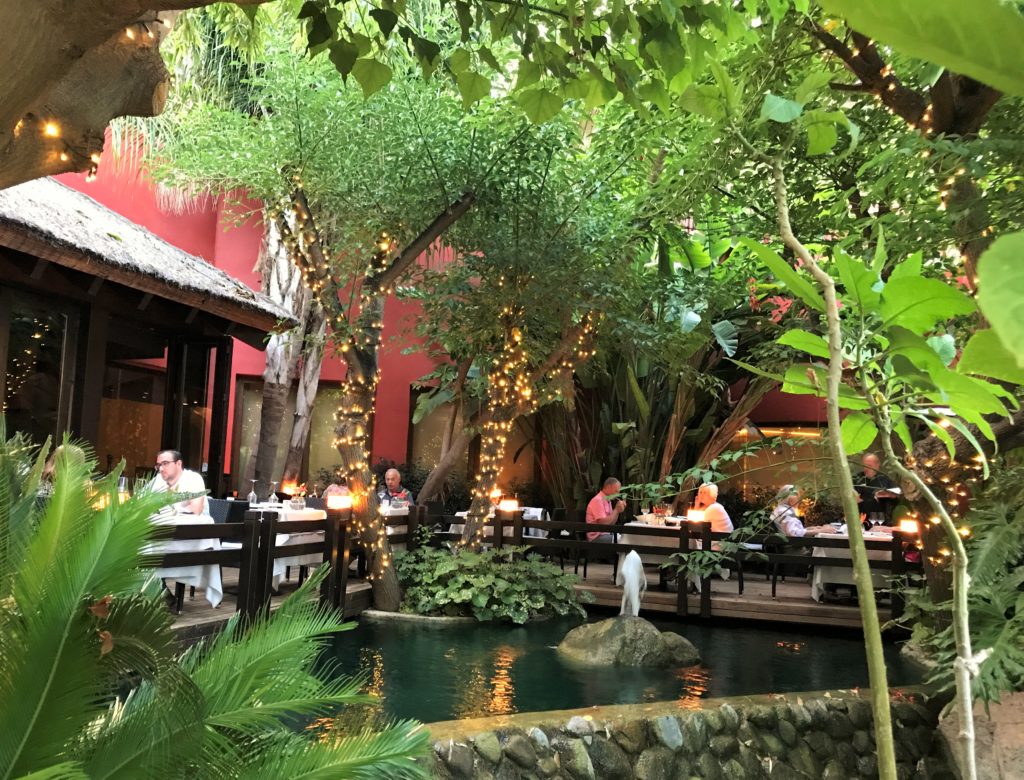 In Black is the fine dining restaurant at Asia Gardens. I really enjoyed In Black on this visit, not only for the tasty fine dining food but also for the beautiful outdoor setting which I hadn't been able to try before due to the weather.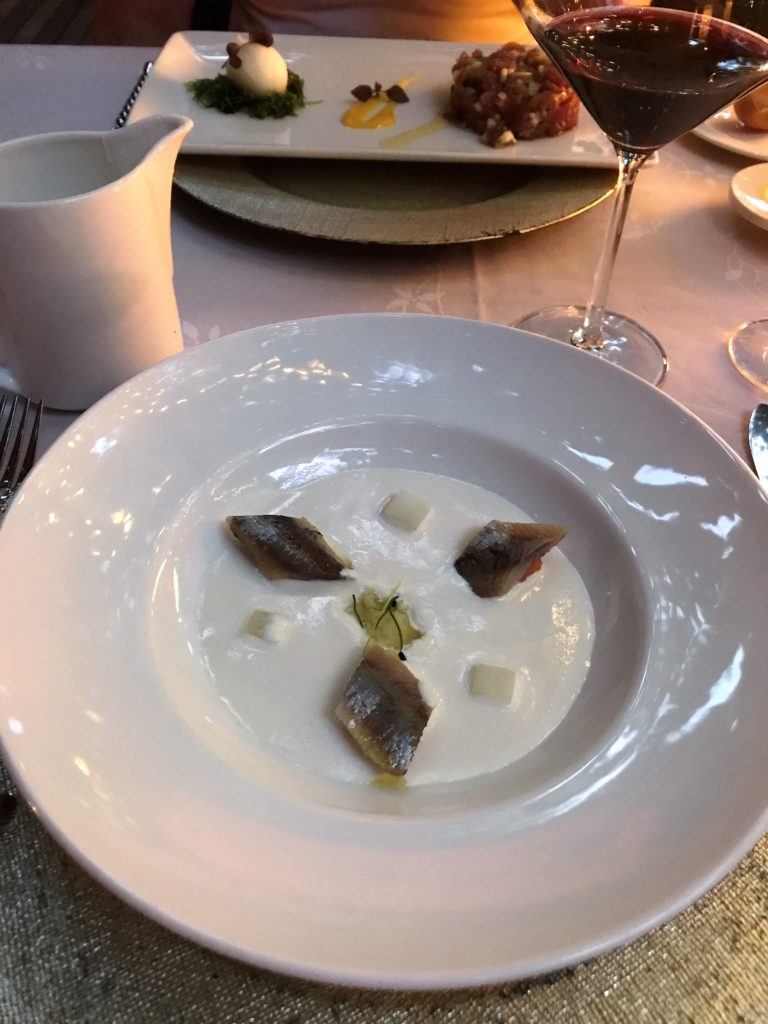 Udaipur – Breakfast and buffet restaurant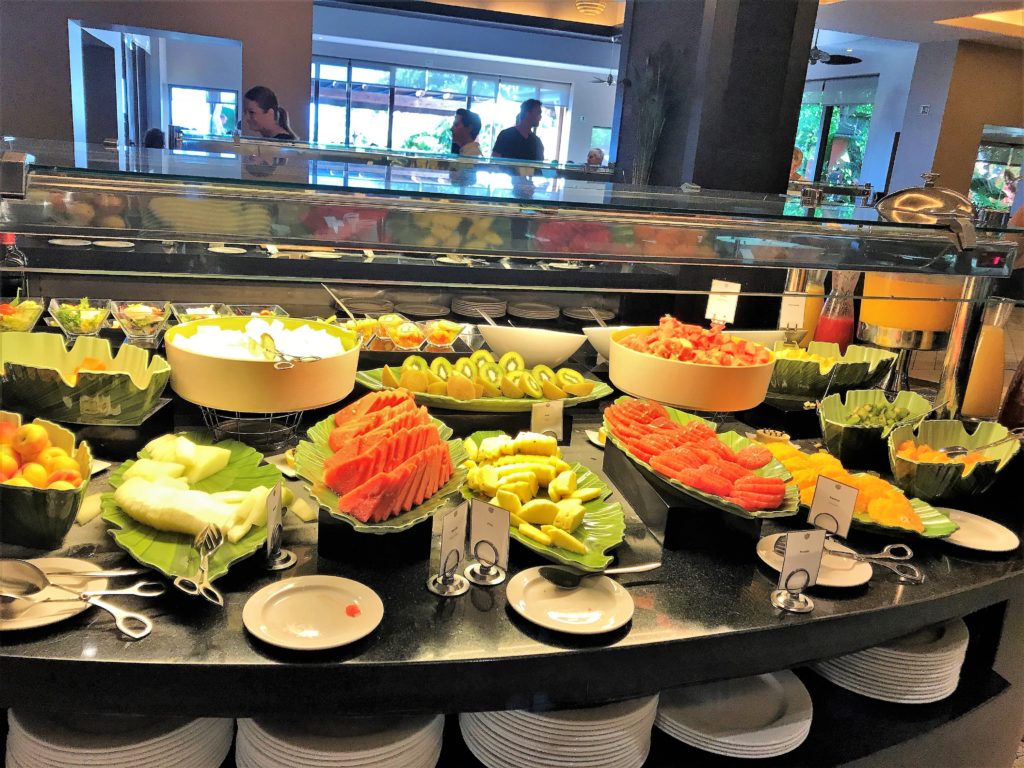 The breakfast at the Asia Gardens is still superb. Although they had reduced the choice of juices and salads compared with earlier visits. there was still a huge array of cold and hot options as well as a gluten-free area. You can sample local dishes such as pan con tomato and tortilla or have a more traditional fry up or continental breakfast.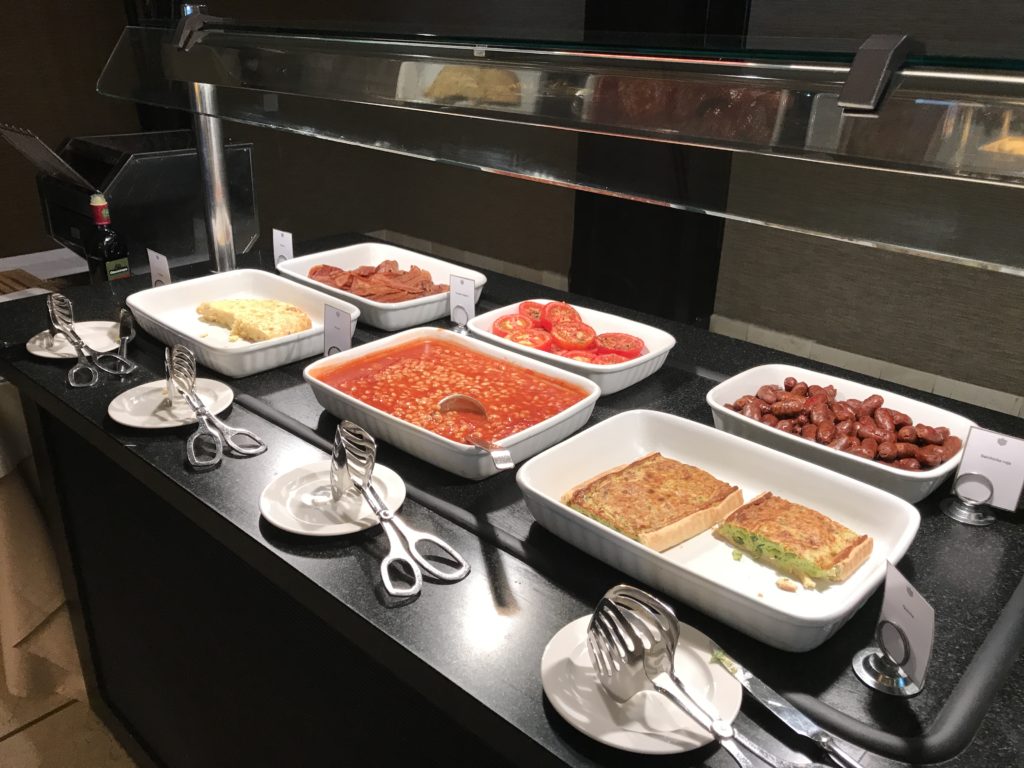 Since you are on holiday you may fancy a glass of bucks fizz at breakfast which you can make with the Cava provided. Coffee can either be brought to your table by your waiter or you can make your own at the various Nespresso stations. There is a lovely terrace to sit on when the weather is warm if you would rather dine al fresco.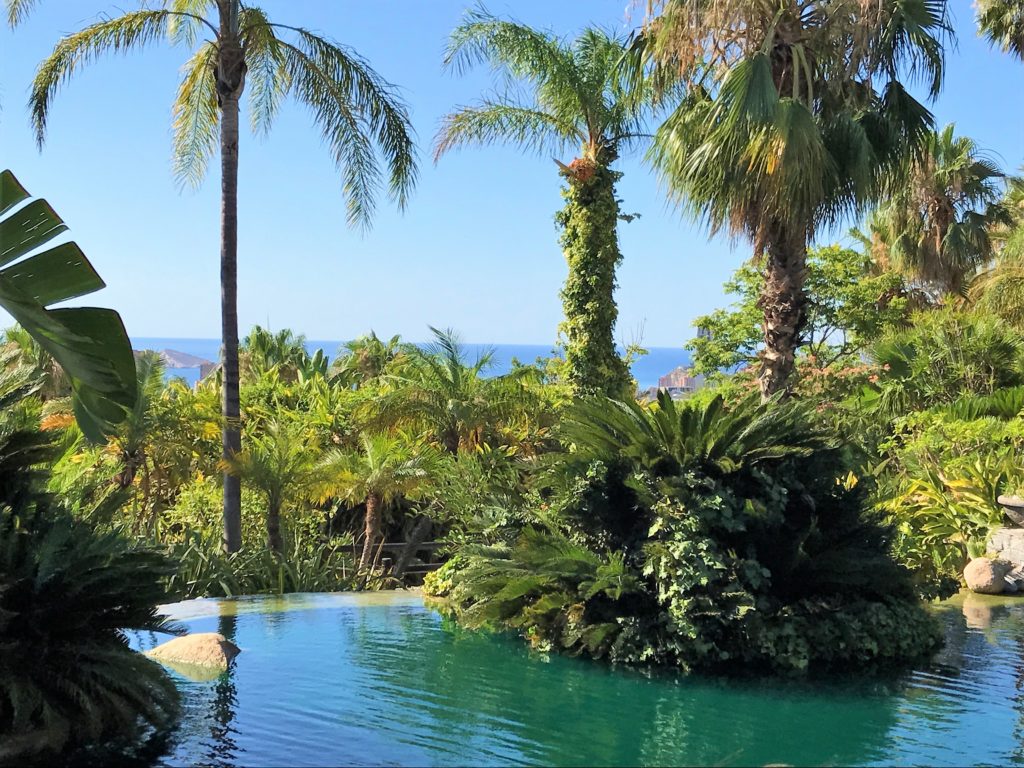 In the evening the restaurant serves Asian and European style buffets.
Palapa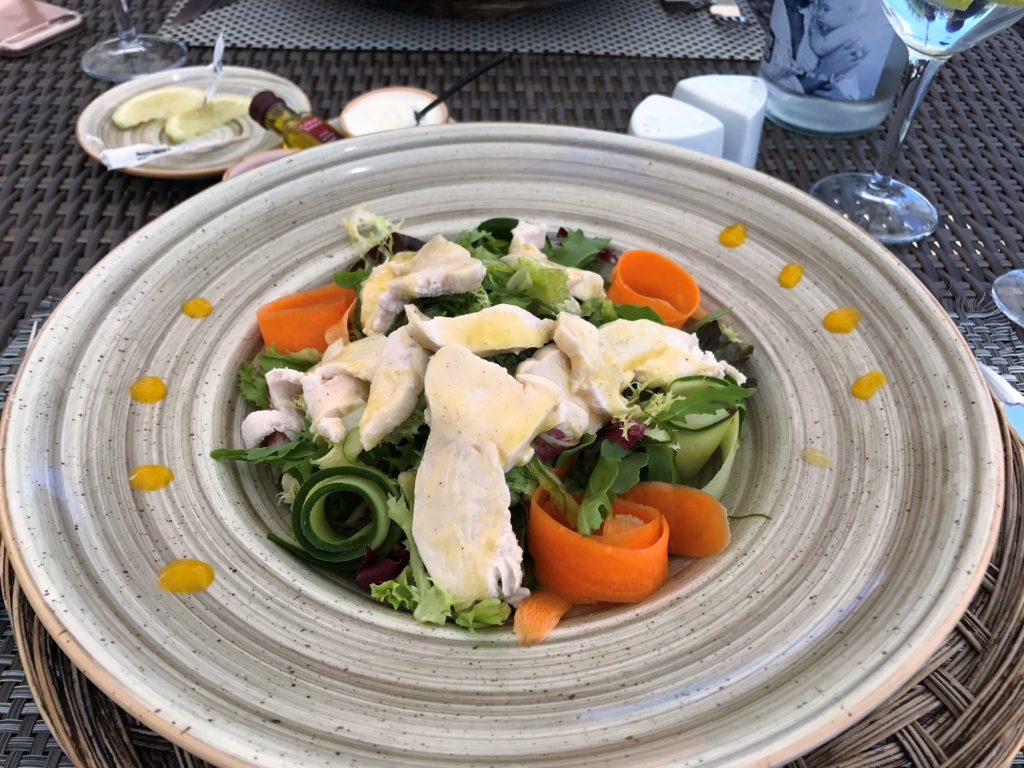 This is the restaurant by the main pool which is open at lunchtime. It has quite a formal feel for lunch but it is fine to go in beachwear providing it's not just your swimming costume! If you fancy something more casual there is a snack bar at the Zen pool. The food is mainly Spanish with a couple of Asian inspired dishes too.
If you fancy a drink there is the Bonsai bar with an outdoor terrace and live music or the indoor Champagne bar in the lobby area.
The other restaurants are reviewed in this article.
The Spa

We had both booked two treatments – a Thai foot massage and a Balinese massage. The spa still has the rule about staying a maximum of 2 hours after your treatment but I don't think anyone is likely to chuck you out except at lunchtime when it closes for a while. Both treatments by the Thai staff were excellent as always. The treatments start with a traditional foot-washing ritual. You can then have your treatment inside in the air conditioning or in a secluded outdoor pavilion.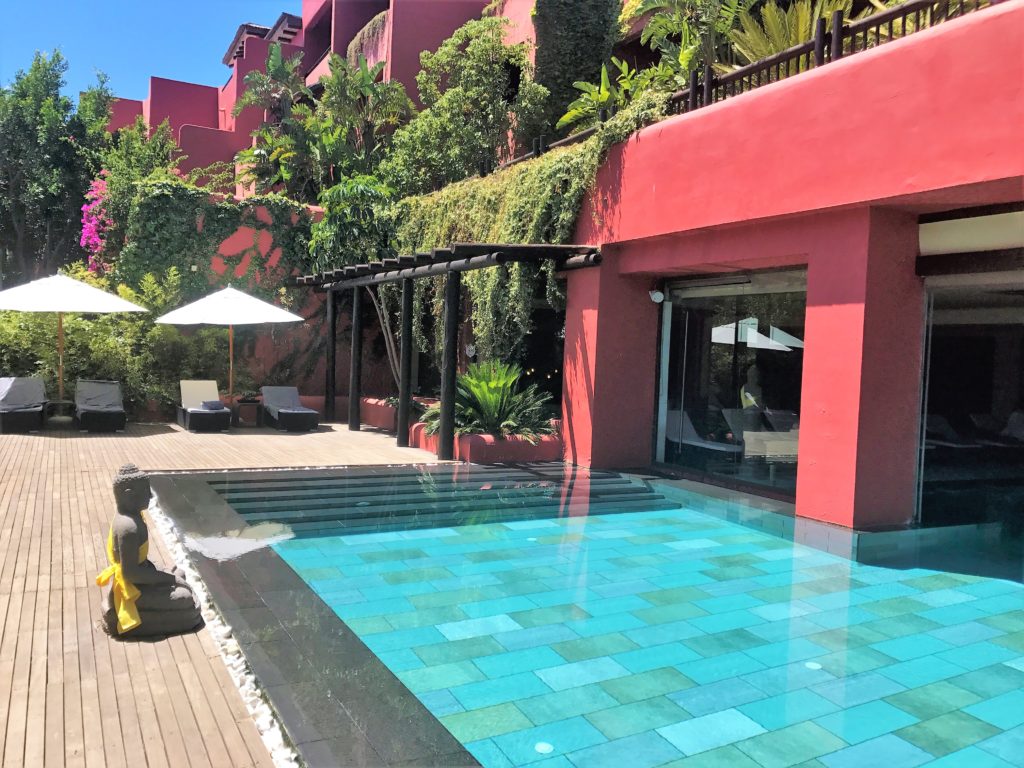 The spa has a lovely quiet indoor/outdoor pool which is heated. There is also a steam room but that is about it for facilities. Prices are reasonable for a 5-star hotel at €106 for the massage and €95 for the foot massage.
Other activities
There is a daily schedule of activities mainly focusing on relaxation such as yoga, meditation and Tai Chi but other activities such as cocktail making and Asian cookery are also offered. Children are well catered for with a separate play area and a children's pool. There is a full kids club with a wide range of daily activities too.
How to stay there for less
It is always worth comparing with the cashback on offer for sites such as Expedia and Hotels.com but on this occasion, it was a much better deal to book direct. Breakfast is included in the hotel rates. To get the best price here is what you need to do:
Join my Barcelo here. It is free to join and gets you a discount which for us was 10% off.
Check Top Cashback. Barcelo sometimes offer up to 6.66% cashback which we used. If you are not a Top cashback member it is free to join here.
Log in as a my Barcelo member and book through Barcelo hotels and this also then gets you a 5% voucher to spend in the hotel which will be attached to your booking.
For more information, the hotel website is here.