BA Club World news
BA announced a series of improvement a few months ago which I discussed in this article. Some more details have surfaced about the planned implementation:
The service will officially start from September on the Heathrow to New York JFK flights and then be slowly rolled across all of the long haul flights
There will be more choices of starters and desserts. Main courses will have 4 options. Catering will be loaded to 120% so that you should get your first choice. Starters, desserts and cheese will be served from a display trolley, so you can see before you decide.
Your initial drinks will come on a china oblong individual plate with indentations for the glass and a bowl of nuts
Glasses will be cut crystal style tumblers for spirits and soft drinks and stemless glasswear for wine and champagne
You will get 2 pillows one for sleeping and one for relaxing as well as a duvet and mattress topper.
After the meal service crew will continue to offer drinks and also do a basket pass with items from the club kitchen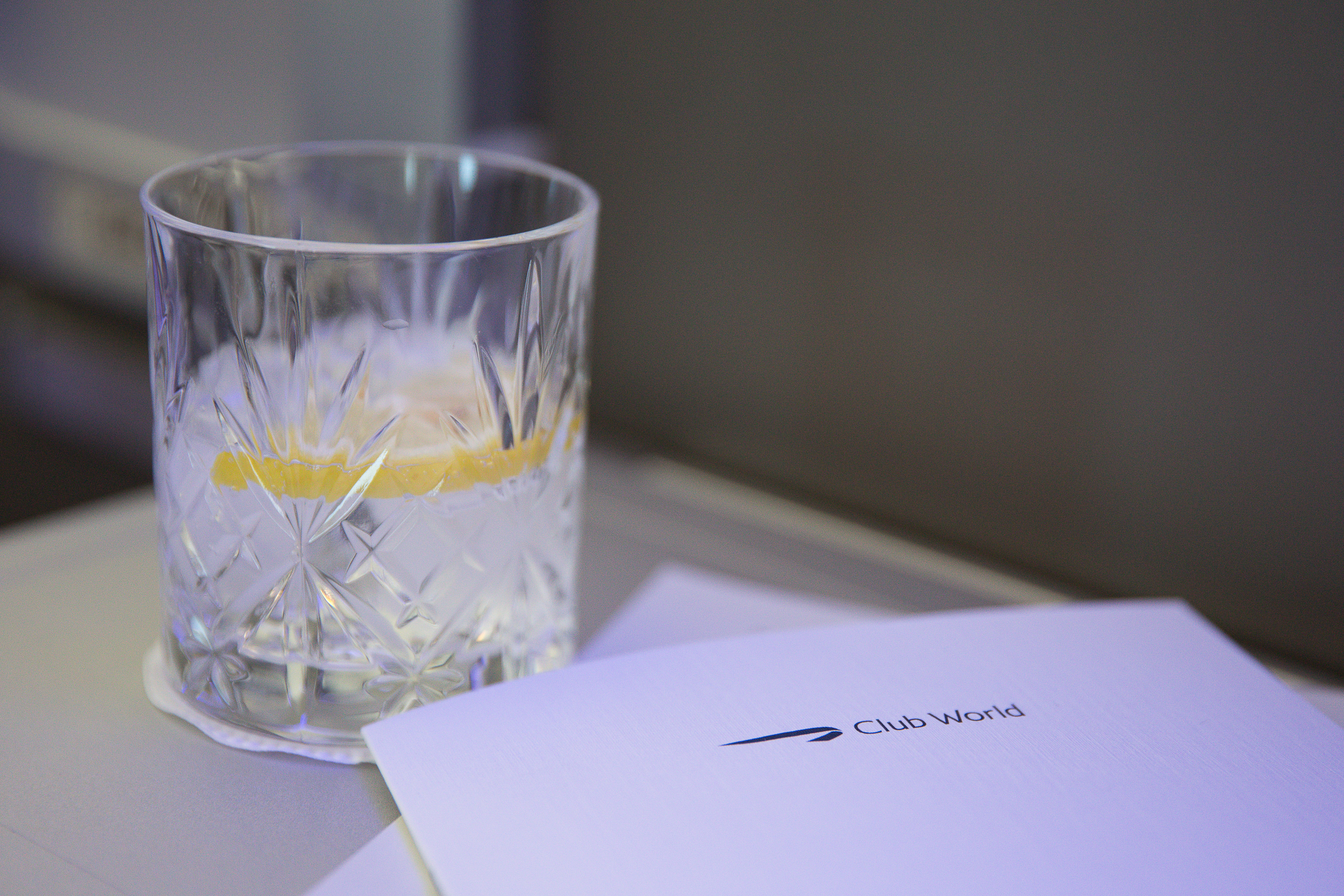 It is also rumoured that the plans to still have the current seat layout with yin and yang, when they have new seats in 2019, have been shelved. BA are said to be considering a herringbone layout instead.
Club World B747 'Super J' refurbished cabin mini review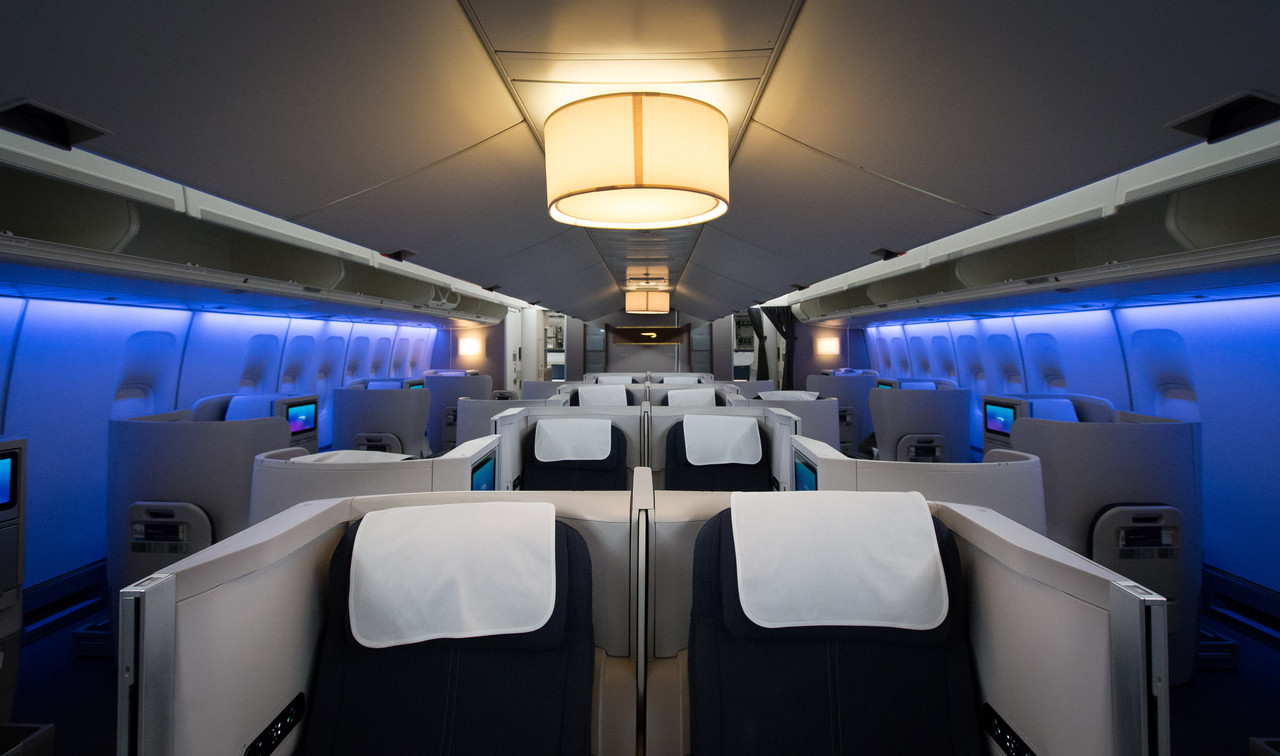 What did BA do to improve the B747 experience?
British Airways last year completed a refurbishment on eighteen of their remaining Boeing 747-400 aircraft. These are referred to as 'Super High J' as they have 86 business class seats, nearly as many as BA's A380. There are normally only 52 on most BA B747. There is no immediate way to tell which aircraft are the refurbished ones without looking at the seat map. On Super J, Club World on the lower deck goes from row 12 to row 22. You can find the image on SeatGuru here. SeatGuru now allows you to input your flight numbers and shows you the expected seat map.
The refurbishment in Club included mood lighting, better seating and a new Panasonic eX3 in-flight entertainment system. New carpets, seat and covers have also been fitted to match BA's A380 and B787s.
In other cabins they also have the new IFE as well. World Traveller Plus has a universal power socket at every seat and World Traveller also have USB sockets to power phones and tablets.
How was my experience?
I also recently flew on one of the unrefurbished B747 which you can read about here. I have to say this experience was much better in terms of the actual aircraft.
This time I was downstairs in one of the middle seats, which would not have been my first choice when travelling solo. The flight was overnight and was operating the 'good night express' service. I decided not to eat and maximise my sleep time. It was unfortunate that my fellow passengers did not feel the same way and I didn't get much sleep due to the noise levels in the cabin, but that is not BA's fault.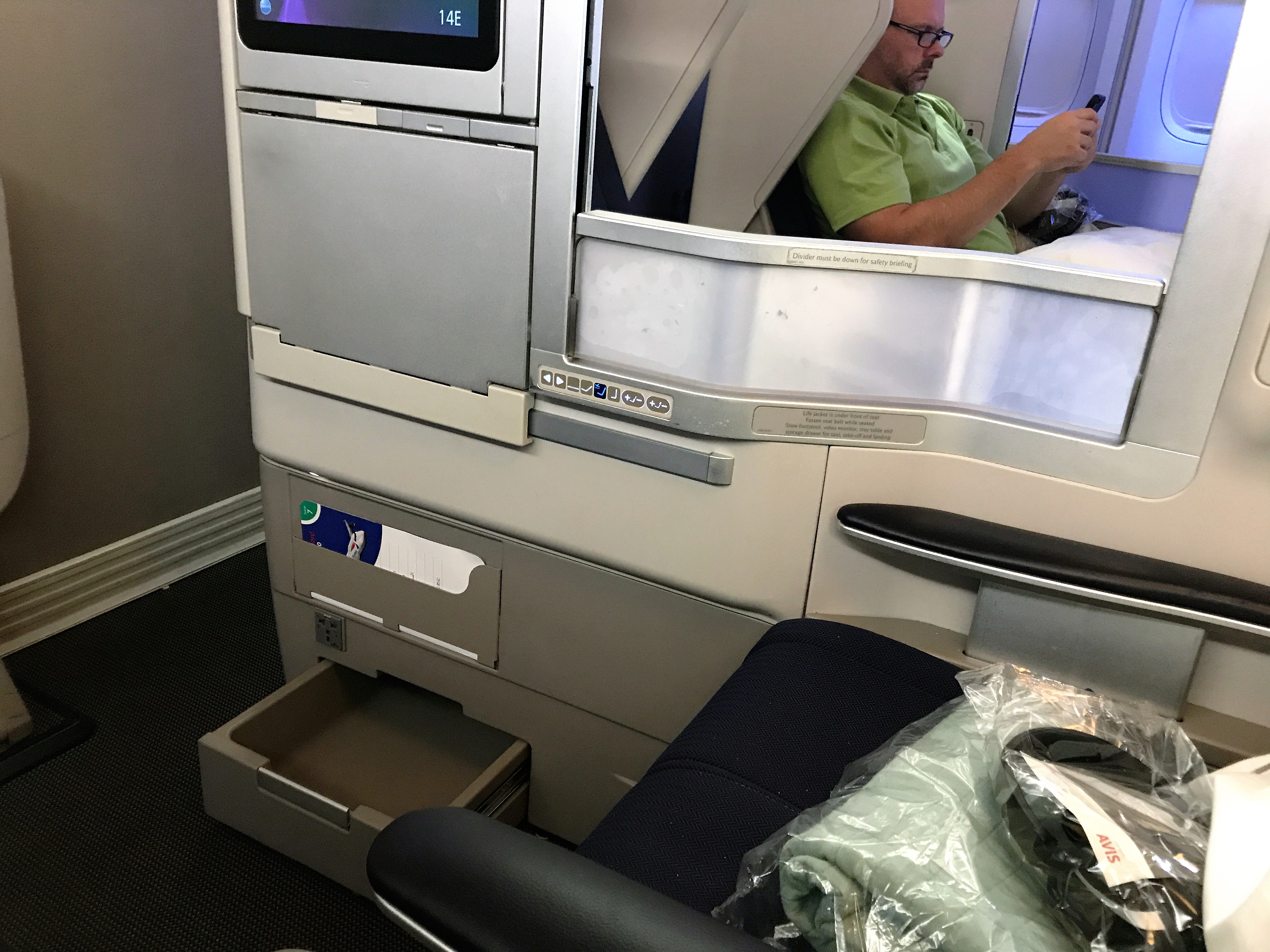 The cabin definitely felt much fresher than my previous B747 flight. Everything still looked reasonably new and fresh, and I didn't find much in the way of dirt round the seat either. I didn't like the round overhead lights which you can see in the earlier photo. I had one right above my head and it made it harder to sleep even with an eye mask on, until they had turned all the lights to the night setting.
New Seats
In terms of comfort, I found the seat more comfortable than the rather worn one I had on my last B747 Club World. It was definitely softer and better padded. The seat covers were a smart dark blue.
New IFE

Other than the décor and more comfortable seat, the IFE was the winner. The difference compared to the sorry excuse for IFE that you get on the other BA B747s was immense. The aircraft are fitted with Panasonic's next generation eX3 entertainment system. There is a choice of over 1,300 hours of entertainment including more than 130 movies and 400 TV programmes. The screen was larger and far, far higher resolution than the old fuzzy ones. They are capable of touch and swipe gestures, aimed at giving the system the feel of using a tablet.
I found the picture quality on a par with my retina display iPad and the system was very responsive compared to the old one. The IFE was also simple to use and had plenty of choice of recent and older films. I liked the fact that your seat number was displayed, hopefully meaning I won't keep finding someone sitting in my seat, as happens surprisingly often!
There was also an improvement in terms of charging your personal items, with both a universal power socket and a USB socket. This was really useful to be able to charge 2 items at once.
Arrival
The lights came on about 1 hour 15 minutes before landing. I stayed lying down until about 50 minutes before, as I was planning to visit the arrivals lounge for breakfast. It was impressive that one of the crew noticed immediately I was awake and offered me a quick breakfast. I had a pastry, muffin and a cup of tea. The cinnamon whirl pastry was flaky and not too sticky although the muffin was a bit non descript.
The refurbished aircraft operate on selected flights to New York JFK, Chicago, Johannesburg, Dubai, Boston, Riyadh, Kuwait, San Francisco, Seattle, Toronto and Washington DC. You can find the official BA B747 page with seats maps here.