British Airways winter route changes

BA have announced some changes for their winter schedule. Their Gatwick-Oakland route will be suspended from 22 October 2018. This could just be a winter change as they only introduced the route recently. They have been selling this route extremely cheaply during its brief run so this may suggest it has not been as successful as they had hoped in their never-ending quest to compete with Norwegian.
The winter schedule also sees a change for Las Vegas with a reduction in the number of flights to daily flights only from Heathrow and 3 per week from Gatwick. Currently, there are 8 per week from Heathrow.
Free drinks for Gold and Silver BAEC on short haul economy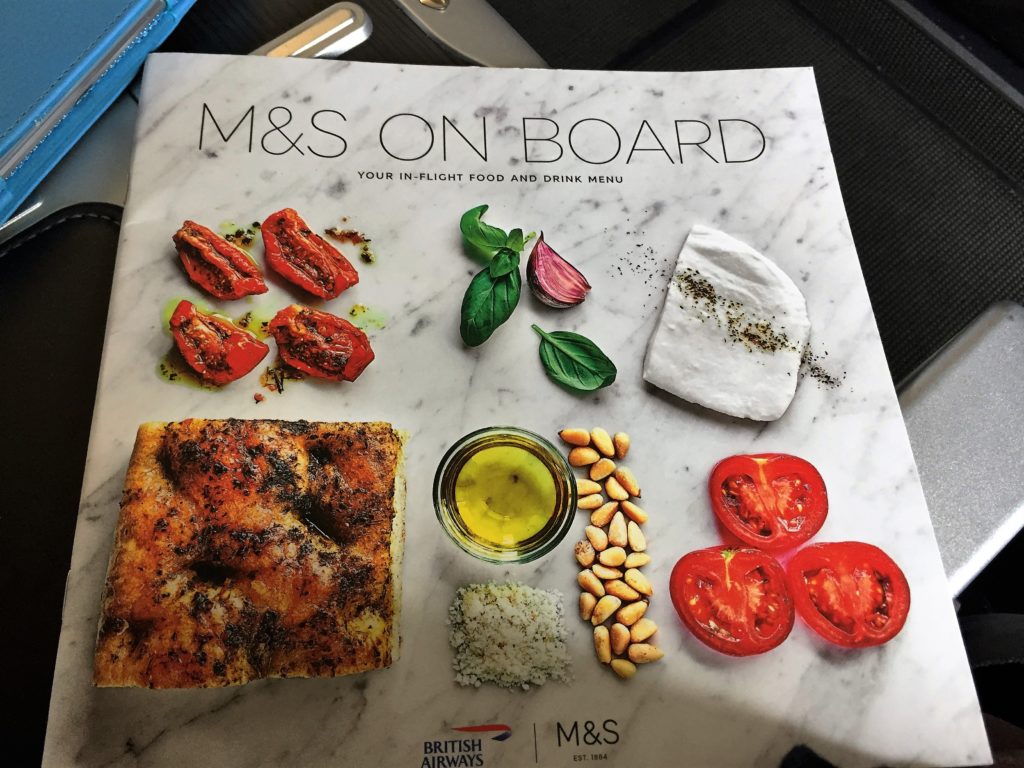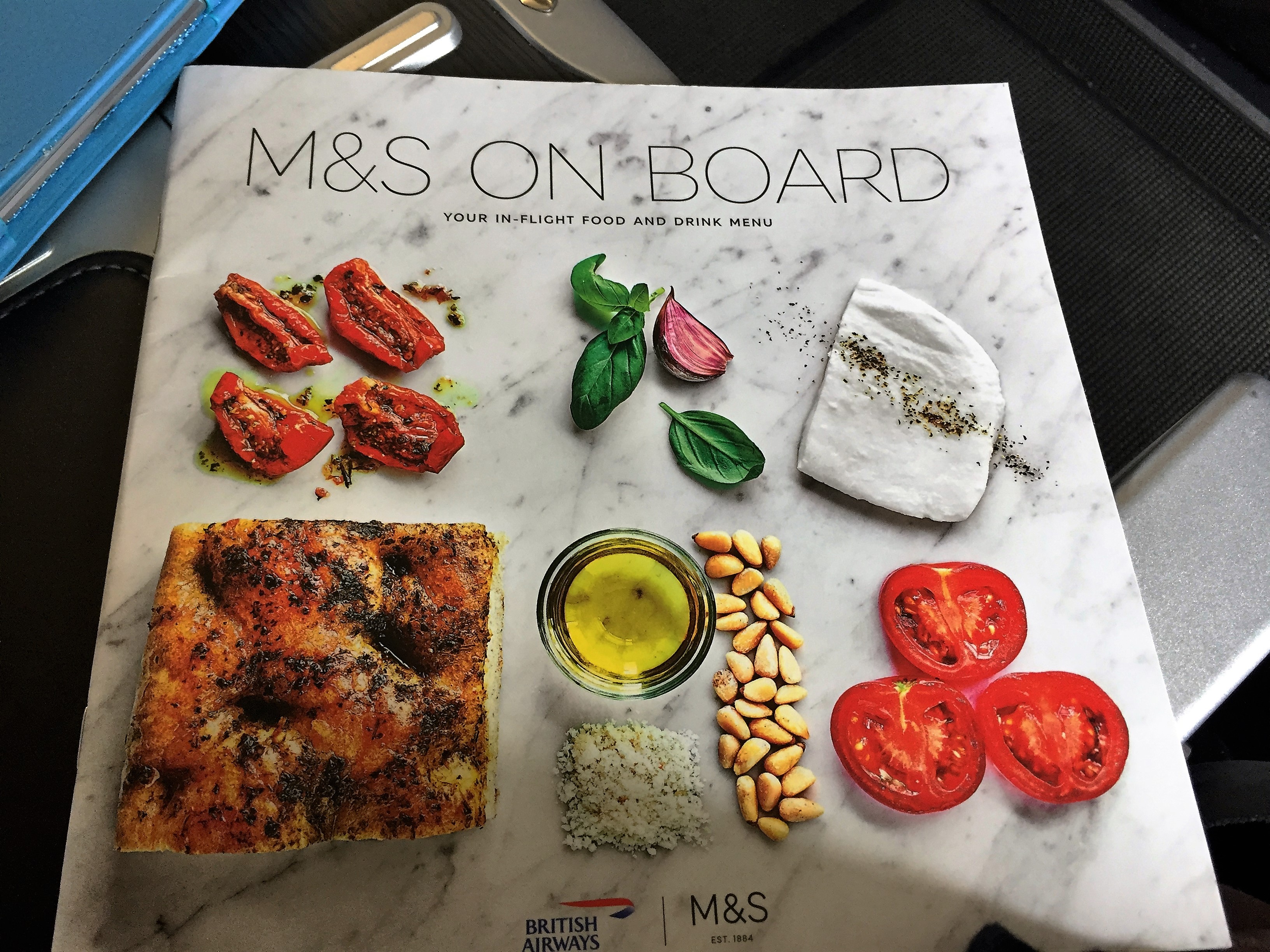 Following on from Alex Cruz's interview at WTM, where he strongly hinted to me that he would be introducing something free for high-status holders on short-haul economy, it appears to finally be coming to fruition. Over Easter BA has been giving free drinks to Gold and Silver Executive club members on random flights but this is now going to extend into a full-blown trial. Part of the issue is whether they actually would have the time to dish out a free hot drink to every card holder, particularly on the routes where they have very high numbers of elites on board.
Sensibly they will start the trial on Geneva which has a very high proportion of Gold and Silver cardholders. You will be able to select from water, tea or coffee. Not quite a G&T but still a step in the right direction as far as I am concerned. I have always said from the start I didn't have a big issue with the food going. The food had got so bad it wasn't worth bothering with but to take away soft drinks was a step too far in my book. I would also like to see any soft drinks being free for status holders rather than a limited selection.
HT to Gilbert from God Save the Points
Champagne gate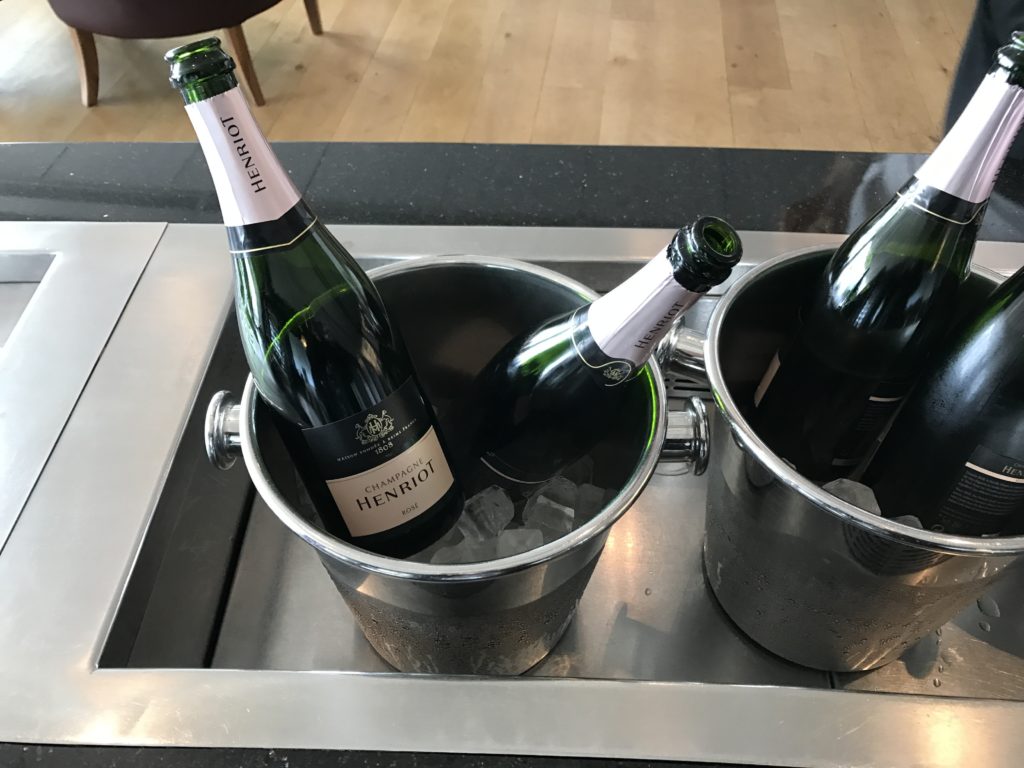 If you follow me on social media you will have seen that a horrifying event occurred at Heathrow last weekend. The Concorde Room ran out of Laurent Perrier Grand Siecle Champagne on and off over the weekend! Sometimes there was none at all, sometimes it was rationed and other times it reappeared as normal for a while. Apparently, this is a temporary issue with more expected this week.
There have also been issues on board with the LPGS. With BA's First wines supplied by Bibendum who are part of Conviviality, it will be interesting to see how that affects onboard supply. Conviviality are due to enter administration in the next few days. Club World is not immune from champagne gate either as supplies of Henriot are likely to run out on board due to issues getting it from their supplier. It will be replaced with my favourite Champagne – Castel-no!
BA withdraws First Avios redemptions from January 2019
You may have seen or heard the rumours about F Avios redemptions on BA not being available from January 2019. The BA Twitter team have confirmed that they have been removed on a temporary basis deliberately but have not confirmed a reason why. It does not affect every route as some Middle East, Caribbean and Bermuda flights are still showing availability. The staff at call centres are also aware that there is a change looming but are unable to say what. So we know that it is not IT issues. As yet everything is pure speculation that I have read.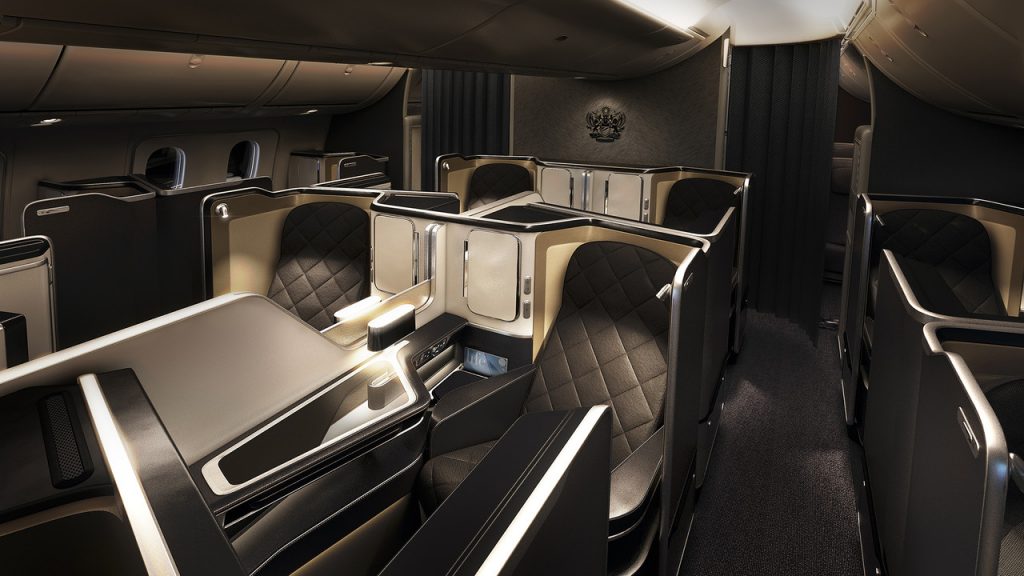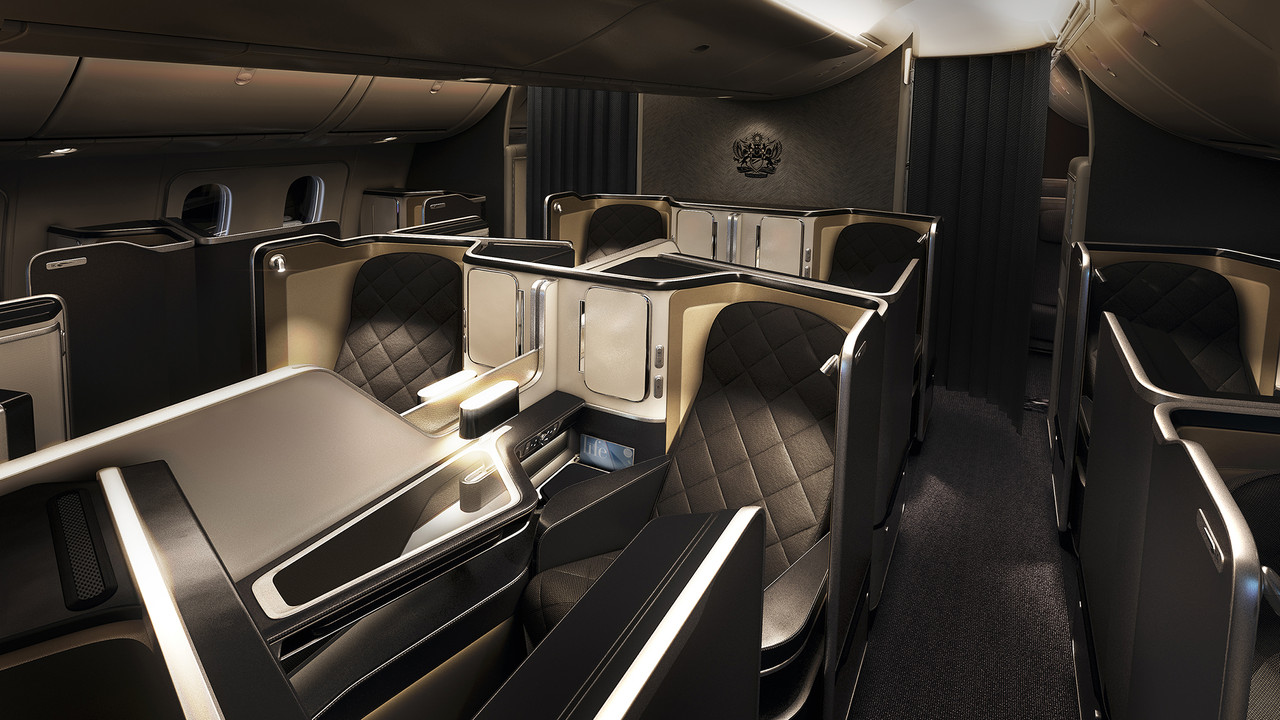 According to Alex Cruz's interview with the South China Morning Post, it seemed like there were no major changes coming to redemptions until later this year. Alex also said in his WTM interview that BA are looking to make an improvement to First as it has fallen behind the competition. Given the better food and bedding in Club along with new seats next year, there will soon be little reason to bother with F other than the Concorde Room. One reason for the withdrawl could be that a new First product will launch in January 2019 and that would mean a change to the redemptions either in who can get them or how many Avios it takes for the improved First. Given the speed that BA moves at I think it is unlikely to be achievable by then.
I have also heard rumours from several credible sources that there will be an announcement this week regarding Avios redemptions. As we know they don't have the full IT required in place yet it won't feature Alex Cruz's final vision for the scheme.  My own personal thoughts (and this is pure speculation) is that there will be an announcement shortly with changes to F redemptions, with some sort of dynamic or two-tier (like Etihad) system to allow BA to make more seats available. F is usually one of the hardest Avios redemptions as unlike Club no set number of seats have to be released at T-355. It is also understandably the most sort out redemption for most people adding to the intense competition to get them. However, it could be more wide-ranging so if you are about to buy something with Avios I would do it now personally, just in case! At least you can always cancel and get your Avios back for £35.
Correction: BA Club World new bedding and dining routes
The last table I published on Sunday was incorrect although what I had written in the article itself was correct. Here is the current correct list:
| | | |
| --- | --- | --- |
| Rollout | New Dining | New Bedding |
| | Baltimore | Accra |
| Complete | Boston | Atlanta |
| | Chicago | Bahrain |
| | Dubai | Beijing |
| | Hong Kong | Bombay |
| | Las Vegas | Boston |
| | Los Angeles | Cape Town |
| | Montreal | Dallas |
| | New York JFK | Delhi |
| | New York Newark | Denver |
| | Philadelphia | Dubai |
| | Phoenix | Hong Kong |
| | San Diego | Houston |
| | San Francisco | Johannesburg |
| | San Jose (US) | Kuwait |
| | Seychelles | Lagos |
| | Toronto | Las Vegas |
| | Washington | London City to JFK |
| | | Los Angeles |
| | | Luanda |
| | | Mexico City |
| | | Miami |
| | | Muscat |
| | | Nairobi |
| | | New York JFK |
| | | New York Newark |
| | | Phoenix |
| | | Rio de Janeiro |
| | | Riyahd |
| | | San Diego |
| | | San Francisco |
| | | San Jose (US) |
| | | Sao Paulo |
| | | Seattle |
| | | Seychelles |
| | | Shanghai |
| | | Tokyo (NRT +HND) |
| | | Vancouver |
| | | Washington |
| | Miami | |
| From 5 April | New Orleans | |
| | Houston | |
| | Dallas | |
| | | |
| July- September | | Singapore |
| | | Sydney |
| December- January 19 | Singapore | |
| | Sydney | |