Whilst the Concorde Room has its critics, I always look forward to a visit there. After all, what's not to like with unlimited Laurent-Perrier Grand Siecle champagne that retails at over £100 a bottle, bespoke BA Gin and the BA175 cocktails.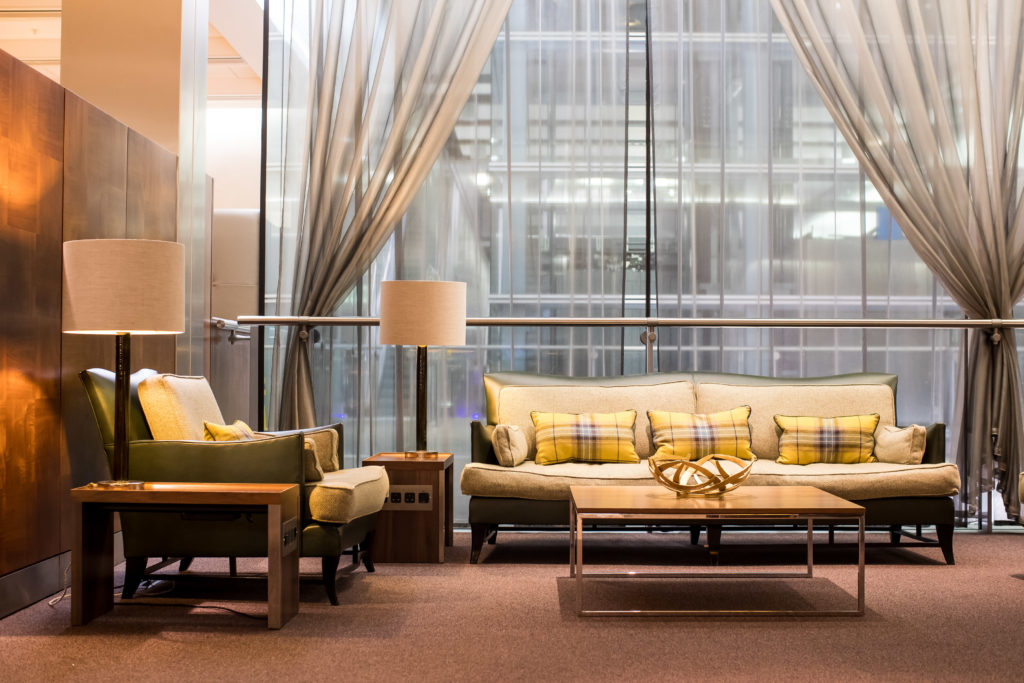 The Concorde Room at Heathrow T5 is only open to customers travelling First class and their most frequent flyers known as 'Gold Guest List' which you need an eye-watering 5000 tier points a year to achieve. There are only 2 proper Concorde Rooms; the one at Heathrow and the New York JFK Concorde Room. The JFK Concorde Room is also earmarked for refurbishment in 2018 along with the other JFK lounges. There are also a number of Concorde bars and dining areas such as the Singapore Bar and the T5 Arrivals dining area.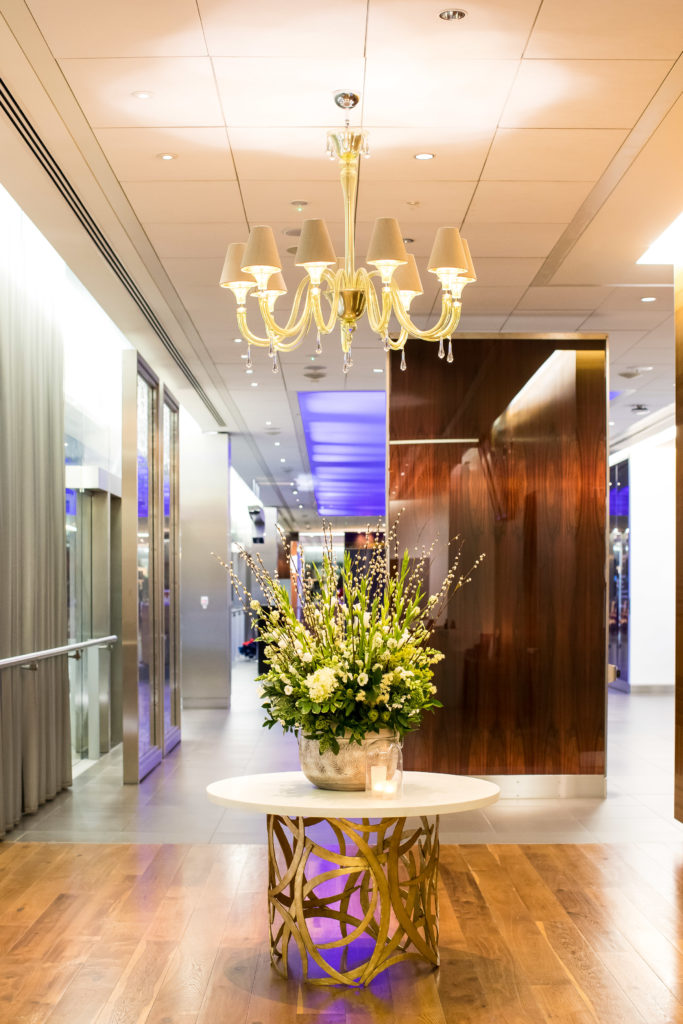 British Airways has just revealed the finished refurbishment of their Concorde Room at Heathrow Terminal 5. They took taking inspiration from the best of British Design and wanted to create a feeling of luxury.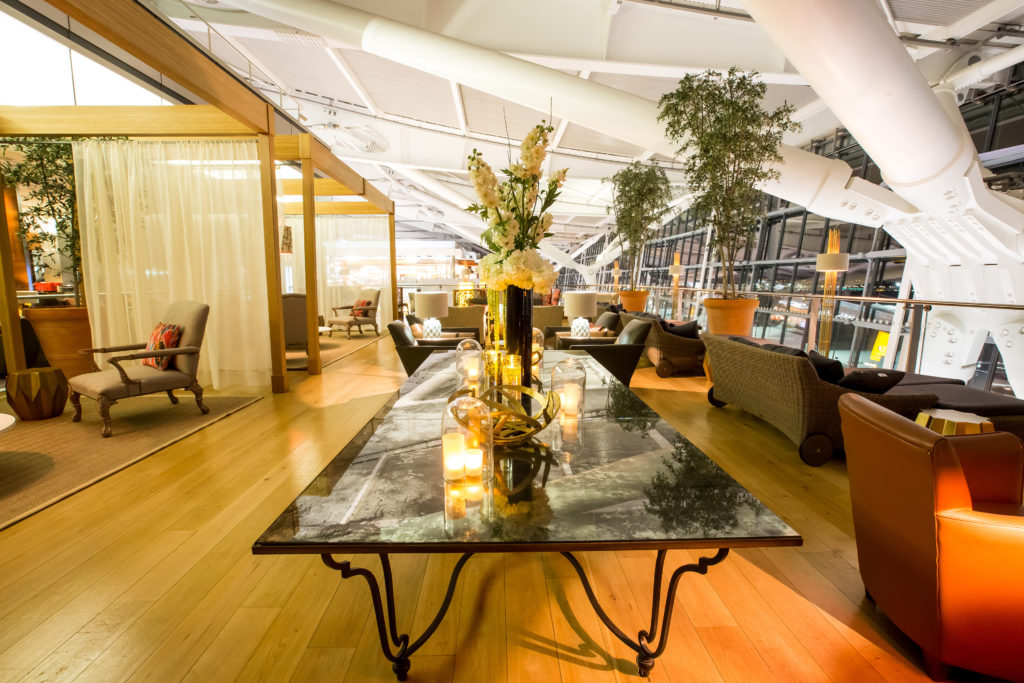 The terrace is one of the nicest places to sit in my opinion, as it overlooks the runway and has a light and airy feel. It has also now got new sofas and loungers. I think this area is one of the best parts of the refurbishment with the feeling of individual rooms giving more intimacy. I was also really pleased to hear that BA are providing mobile phone chargers in the Concorde Room too.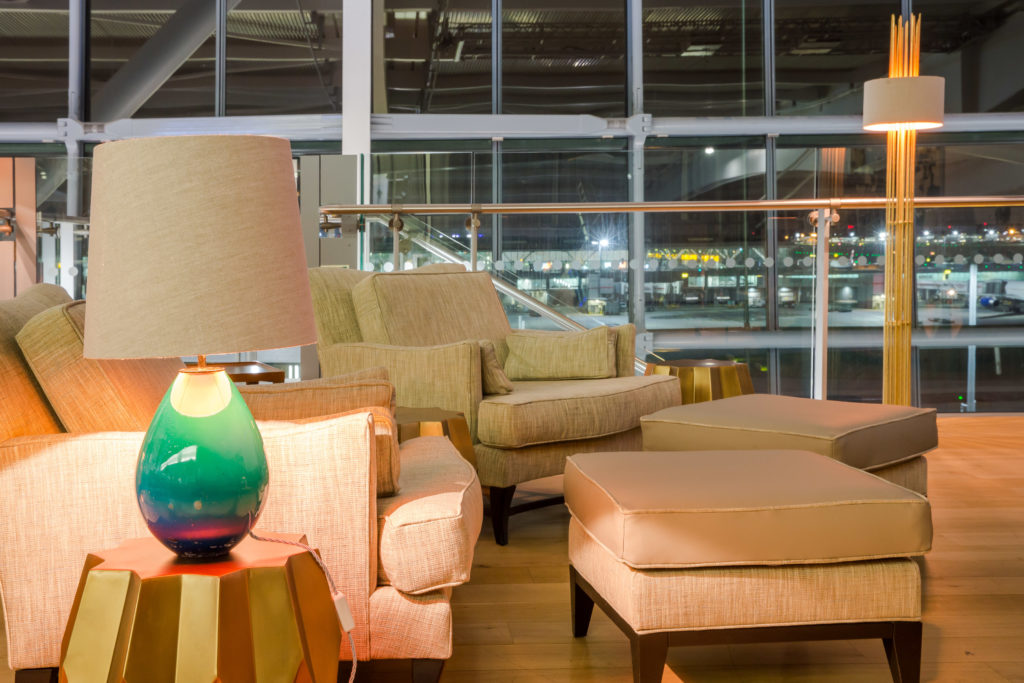 The refurbishments included re-upholstering furniture, and adding new feature pieces to the room, all of which are illuminated by hand-blown glass lighting with bone coloured linen lamp shades featuring ochre silk linings. My favourite piece is the duck feet lamps which goes with the slightly quirky horse lamps in the Galleries lounges. I wonder where I can buy one!
Carolina Martinoli, British Airways' new director of brand and customer experience, said:
"We believe our customers will love the new look and feel of the Concorde Room, in particular, the terrace that we have re-designed to create a private oasis in the middle of a bustling airport."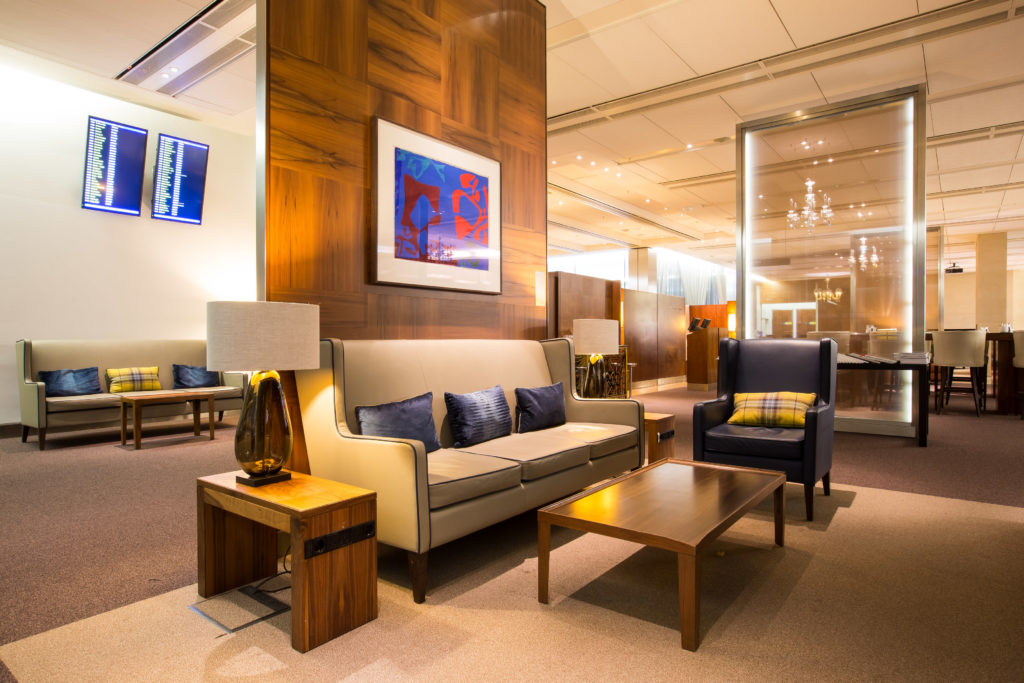 Overall I think the lounge looks much better from the photos. I have to say I really like all the new lamps although some of the furnishing fabrics are not really to my taste from the photos.  I think the effect they were aiming for, one of British sophisticated elegance with a touch of quirkiness, is what they have achieved. I am expecting to do a review in December on my next trip from T5 so I will bring a full report of how it looks in reality.
What do you think of the pictures? Have you been to the Concorde Room at Heathrow? What did you think? Let me know in the comments below or on social media.
UPDATE: I have now visited the new Concorde room and you can read my review of the refurbished Concorde Room here.