You will notice that today's article is written by Jack Flower who you will probably never have heard of. Jack has been spending a week on work experience at TLFL and has produced most of this article. As well as a budding travel hacker, Jack writes his own blog Nothing of Interest. Today I shall be having take two of trying to get my gallbladder removed as the last op was cancelled at the last minute due to a power failure (better than when I was mid-operation I suppose). So I will be out of contact today and probably be a bit slower the rest of the week to reply to comments and social media. Thanks again for all your well wishes last time – I shall carry them over to today!
How to book hotel stays for nearly 50% discount in Marriott/SPG Merger
From August onwards it will be possible to book hotels from SPG and Marriott's portfolio of hotels and resorts using points at a much cheaper rate.
The Marriott / SPG merger means that – as of August – you will be able to book hotels for both schemes in one place. The combination of both hotel redemption schemes is going to put all hotels into 8 categories. However, the Category 8 hotels under the new scheme will be Category 7 until the beginning of 2019, meaning significant savings can be made when booking with points before 2019 commences.
When booking over several nights this means you can save 40,000 points per night compared with 2019 peak prices, with the fifth night free offer remaining as it did in both previous schemes. Over a five night stay these savings can be well over 200,000 points for a five night stay when you add the discounted rate and free fifth night! But please note, these discounts will only stand when booking before 31st December 2018, after that the prices will rise.
Below is the new category scheme for the merger. The points listed are Marriott points. There is a 3:1 ratio between Marriott and SPG Points (3 Marriott Points = 1 SPG Point). More information on what categories hotels will be in can be found here.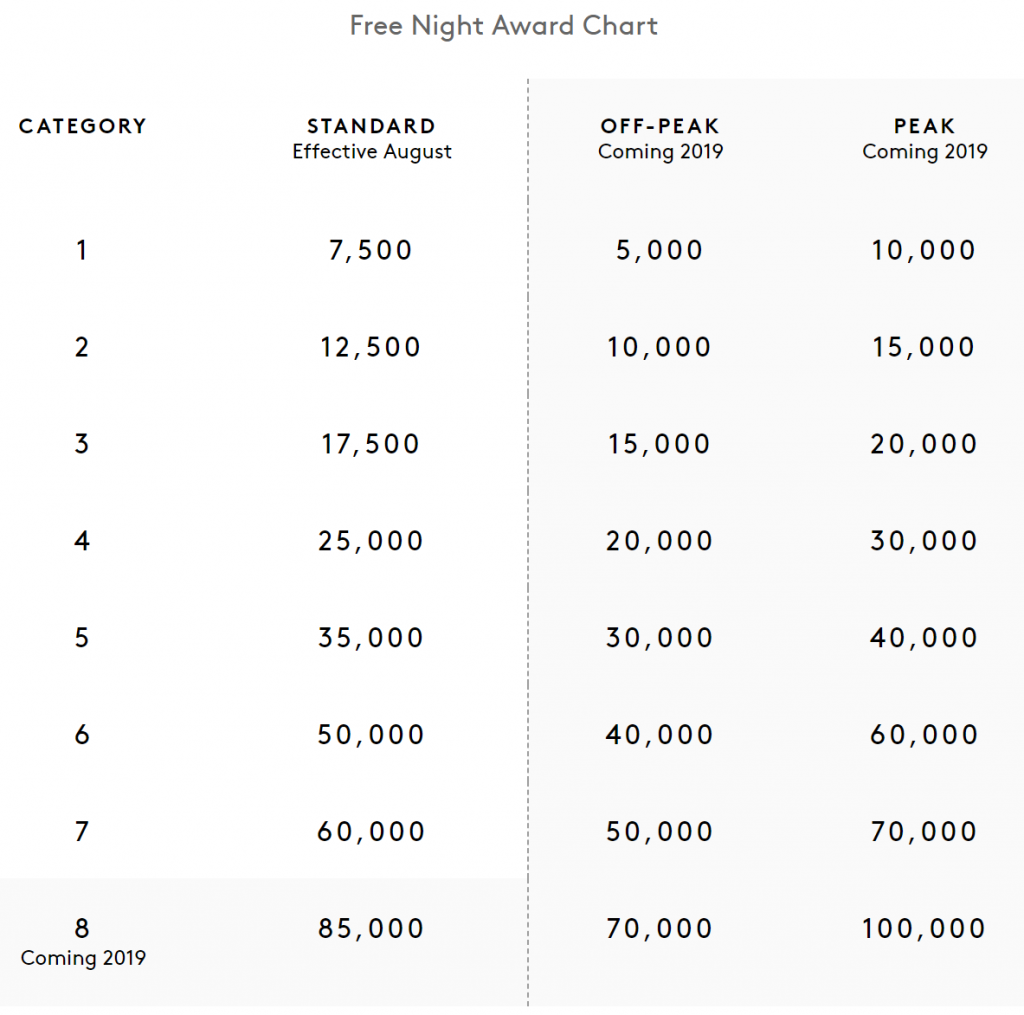 Below I will show you some hotels where the most significant savings can be made. These are predominantly at what are currently Category 7 hotels in the SPG scheme, especially ones from SPG's The Luxury Collection. A list of these hotels can be found on SPG here.
Hat tip to Matt Moffitt's article on Point Hacks.  It is focussed on the Asian and Australian hotels, but if you have a holiday or big flight redemption planned in that region there are some great ideas on there.
The Wellesley Knightsbridge, A Luxury Collection Hotel, London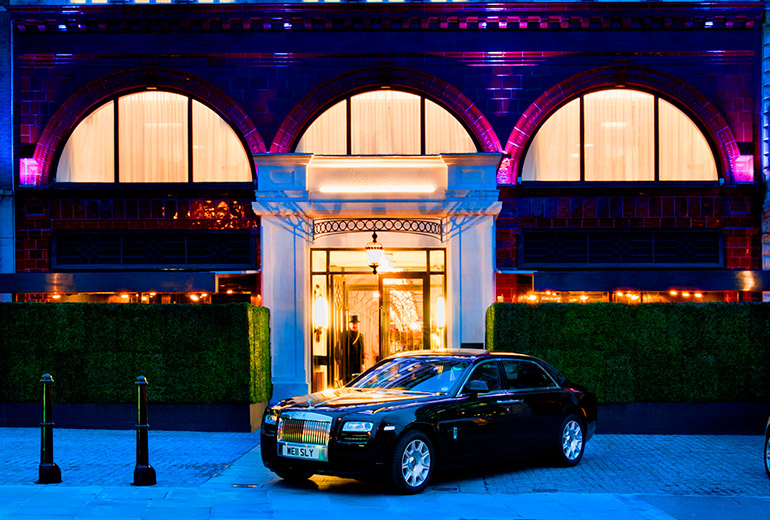 Current Cost for 5 nights – 140,000 SPG Points / 420,000 Marriott Points
Cost after August 2018 for 5 nights – 80,00 SPG Points / 240,000 Marriott Points
Cost after January 2019 for 5 nights – 400,000 Marriott Points
This luxury hotel in London is one of the most expensive to redeem using points in SPG, costing 35,000  SPG points (105,000 Marriott points) per night. It is perfect for a short break or longer stay; with only 36 rooms it offers a VIP experience. Save up to 40,000 Marriott points per night if booked after August this year, with a five night stay saving you over 180,000 points. That is a saving of 43%!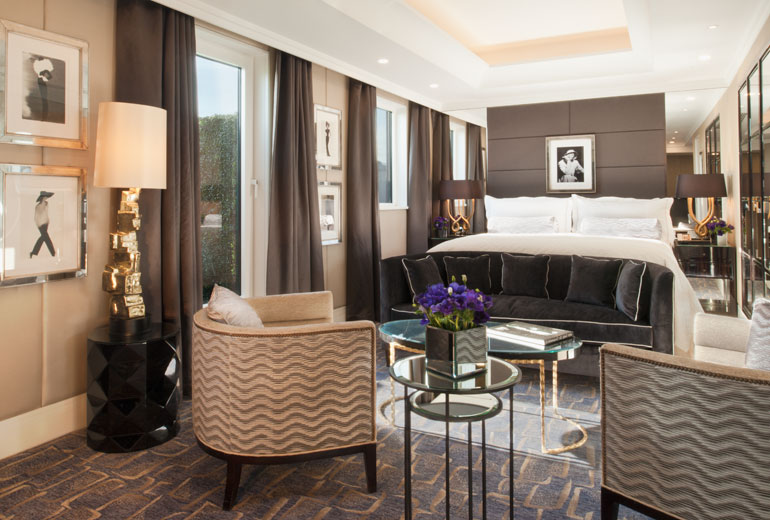 Al Maha, A Luxury Collection Desert Resort & Spa, Dubai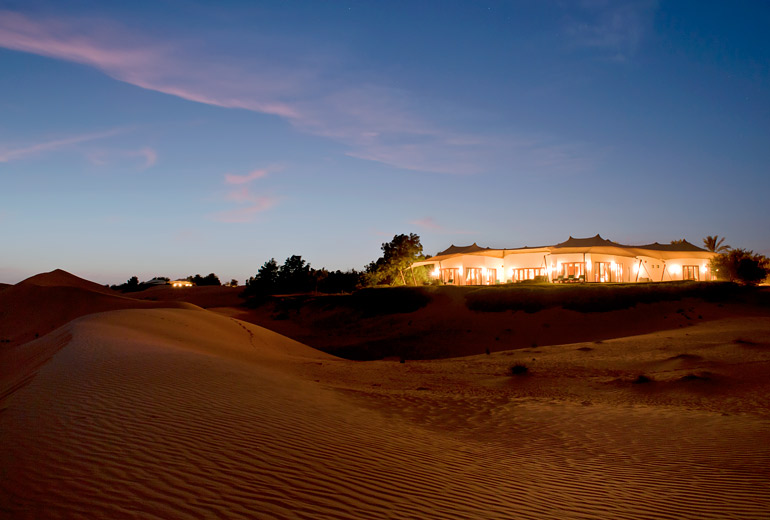 Current Cost for 5 nights – 140,000 SPG Points / 420,000 Marriott Points
Cost after August 2018 for 5 nights – 80,00 SPG Points / 240,000 Marriott Points
Cost after January 2019 for 5 nights – 400,000 Marriott Points
This hotel is again one of the most expensive on SPG's books, with great discounts to be had if booked between August and December 2018. It does not matter if the booking is for a stay after this period, all that matters is that the booking is made within these months.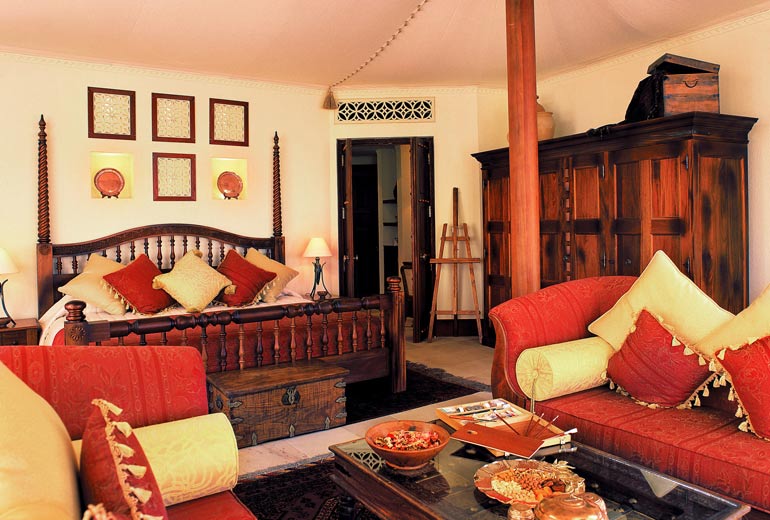 Other Hotels With Similar Saving Rates
The link for which hotel categories SPG, Ritz-Carlton and Marriott is here. Note the Category 8 Properties which say they will be 80,000 points per night are in fact only 60,000 points until January 2019. Below are some ones I thought looked particularly good: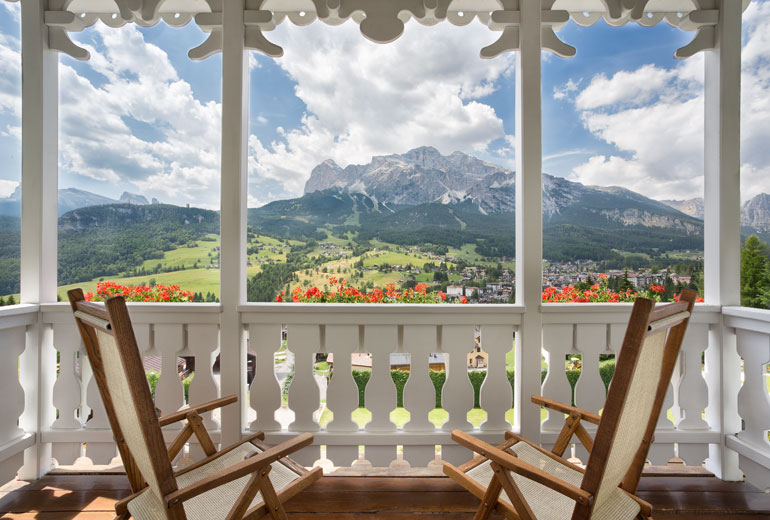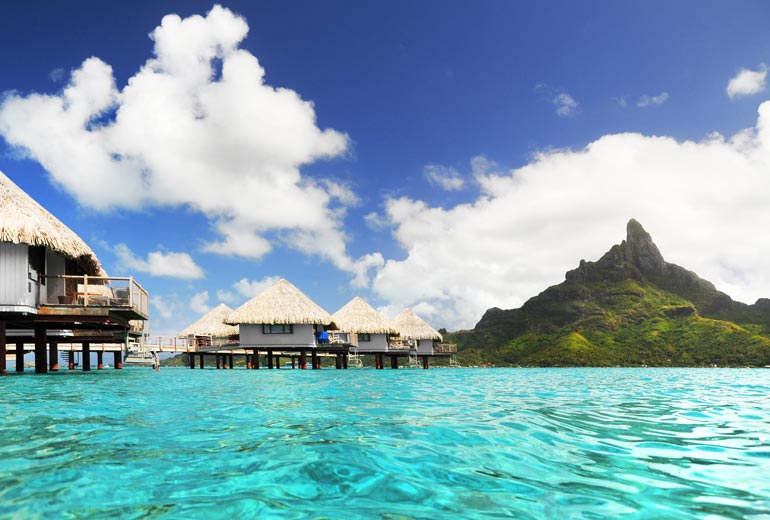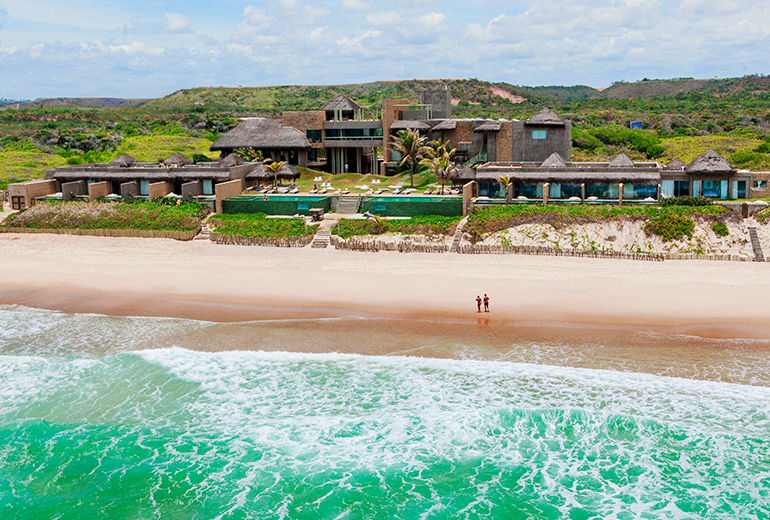 Transfer your Amex Reward Points across before they are devalued
These are just some of the hotels on offer. American Express Membership Reward Points transfer rates to Marriott Points will be devalued after 26th July, from 1:1.5 points, to 1:2/3 points.
So it is undoubtedly worth transferring these points across to Marriott before then if you are looking to redeem for one of these fantastic hotels in August!
Marriott, Ritz-Carlton and SPG Hotels which can be used in Partnership with Iberia's Promo Avios
I am sure many of you will have a lot of Avios with Iberia thanks to their recent promotion, although I have heard news of many of you not receiving these air miles!  This offer gave you 9000 Avios per flight booked and allowed you to earn up to 90,000 Avios from the promotion. Unfortunately, this deal has now closed, closing on the 25th June. For more information on using your promotion Avios and when redemptions have to be made by, check out our article here.
Michele in that article pointed out some of the best destinations to go with Iberia using your bonus Iberia Avios. Below are some ideas of which Marriott or SPG hotels you could stay at when flying to these amazing destinations. All the points listed unless stated otherwise are Marriott points.
New York with Iberia for 68,000 Avios + £158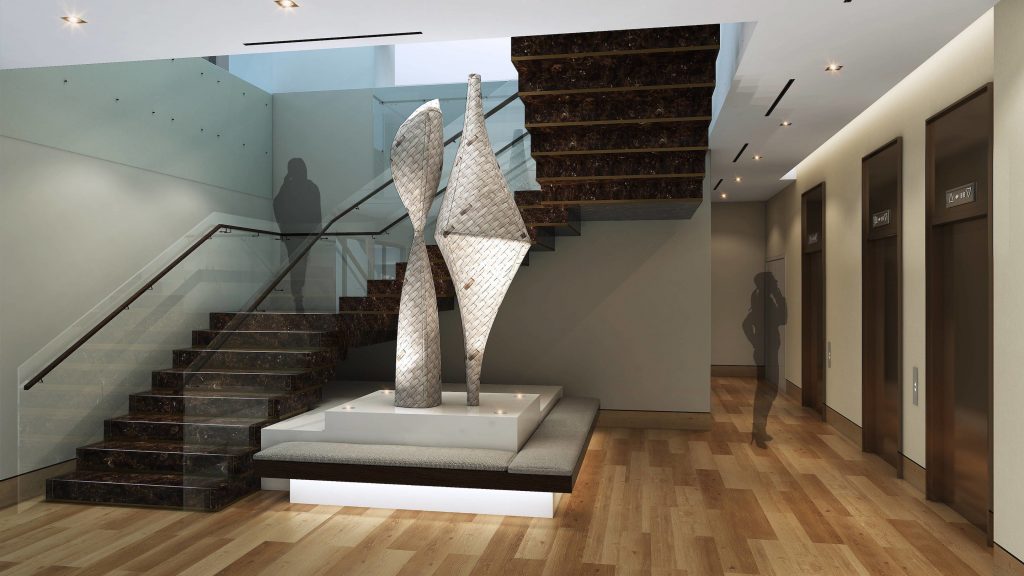 Chicago with Iberia for 68,000 Avios + £158
Staying at Aloft Chicago City Centre
Currently 36,000 points per night, from August 25,000 points per night
Again, saving 11,000 points per night!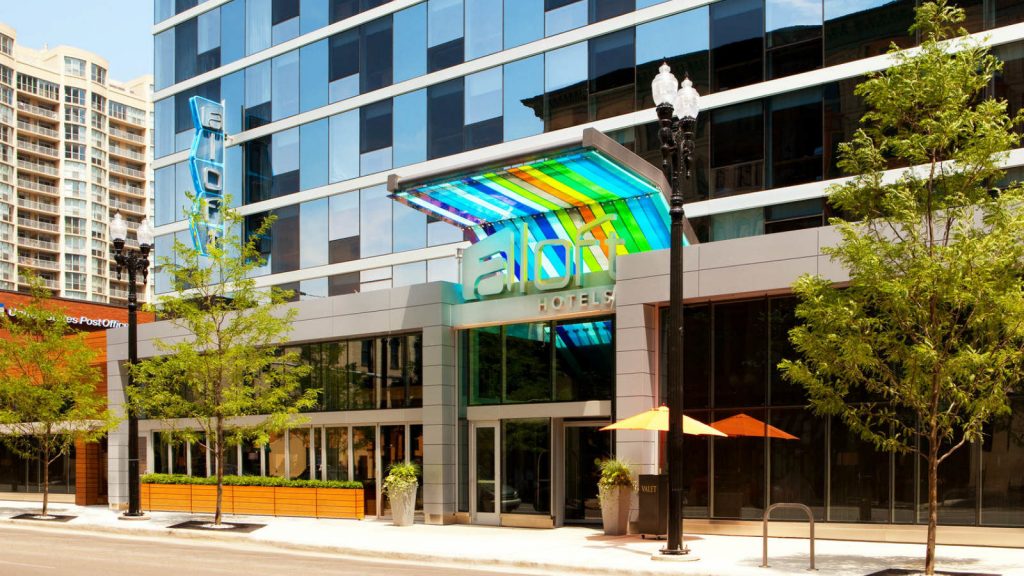 Havana with Iberia for 102,000 Avios + £198.90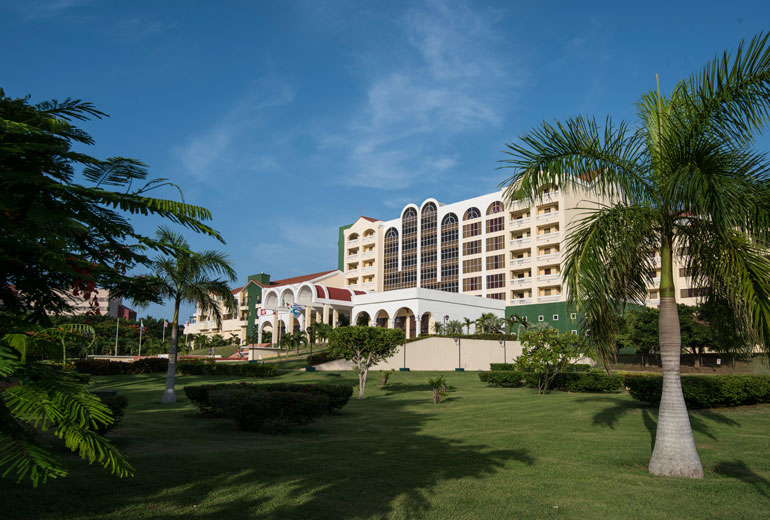 SPG Gold to new Marriott Elite status match update
A few months ago Marriott laid out how everyone would be transitioned to the new status levels in the combined Marriott Elite scheme. If you had used an SPG Gold status to match to a Marriott Gold you were likely to lose some good benefits if you were matched with the new Gold level.
The current Marriott Gold gives you free breakfast and executive lounge access amongst other benefits so was very useful. Marriott has also given some conflicting answers in terms of what Amex status holders would be matched to, Gold or Platinum. The latest answer was that you would only be matched to Marriott Gold Elite in the new scheme from August. The new Marriott Elite Gold gives you:
Complimentary enhanced internet
Ultimate Reservation Guarantee
25% points bonus
Priority late checkout (2pm, subject to availability)
Welcome gift (points)
Upgrades to enhanced rooms
However, Reader E had already booked some Marriott rooms on the basis of the Marriott Gold benefits and contacted Marriott to enquire whether he could expect his original booking benefits to be honoured since he had booked primarily on the basis of the benefits. The reply he got is very interesting.
"You will automatically be moved to Platinum Elite status under the new programme so you will not lose any benefits."
Reader E only has  the required 25 nights for Marriott Gold Elite so he should, in fact, have been matched to Marriott Gold Elite. Whilst at this point it seems unlikely that the match to Platinum will actually happen, it could be worth contacting Marriott to see if you could get a guarantee of any hotel benefits you were expecting if you booked prior to the announcement of the changes.
What do you think of these offers and the changes coming in August? Will you be redeeming your points for any of these hotels at the reduced rates when these changes go live?