British Airways refunds of Avios tickets were no longer able to be refunded online during the pandemic. I became aware over the weekend that Avios refunds were now available again online. However, it also emerged that there was a big issue with them. I have been researching the issues before I published to make sure of the exact picture. And it does not appear promising. How this feature was not checked before it was reintroduced I have no idea!
The summary is, if you are not due a cash refund due to the £35 cancellation charge then it's fine to do it online. So if you bought an Avios fare for £35 per person or less, then unless you are GGL, you would not get a refund of any cash due to the cancellation fee of £35pp. Therefore you can get a refund online by using the sequence below.
However, if you have bought a ticket for more than £35 you will not get your cash refunded automatically if you use the cancel online option. You will probably need to call to get the cash back which defeats the object of it in the first place. If you are in this situation I would advise calling unless it is time critical and you can't get through on the phone.
How to cancel
When you initially go into Manage My Booking you get the fairly unhelpful screen with your flights on it. If you look at the bottom of the screen you will see another Manage My Booking which takes you to the actual things you need to Manage your Booking! (Talk about making it more complicated than necessary). You can also click on the flights, and it will show you a "cancelling your flight" option.

Then in this list, there is an option to cancel flights. When you try to cancel, it will first show you the amounts of cash and Avios due. So far, we have not found a way to make it show a refund of anything other than £0.00. But the Avios refund appears to be correct. Here are a variety of bookings we have tested.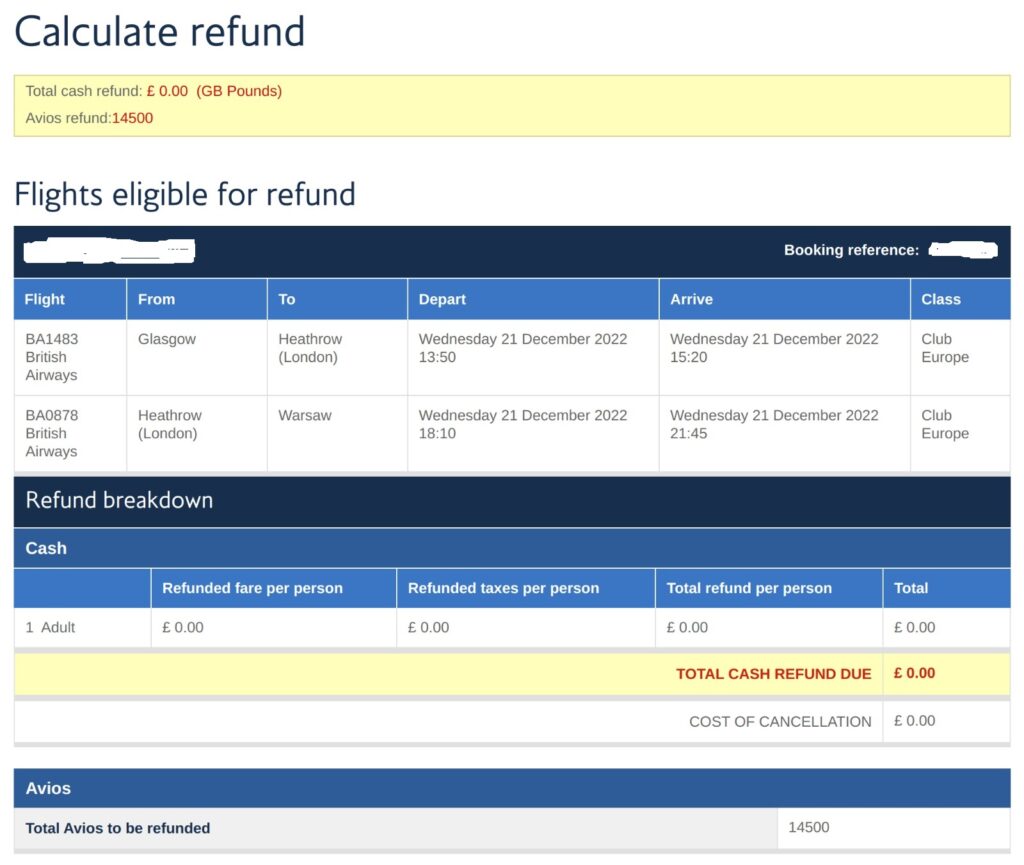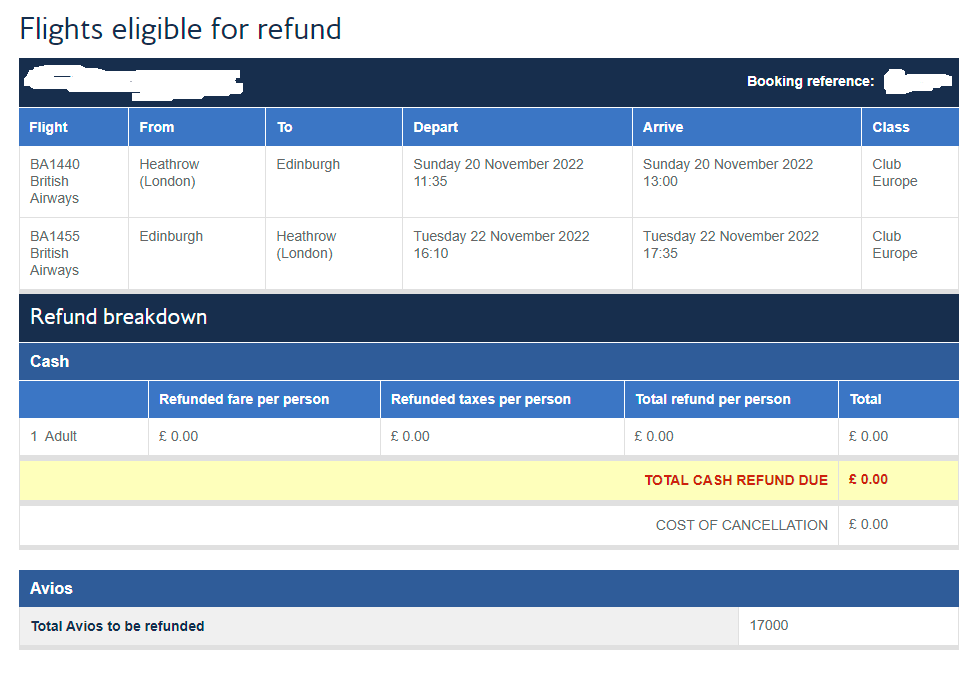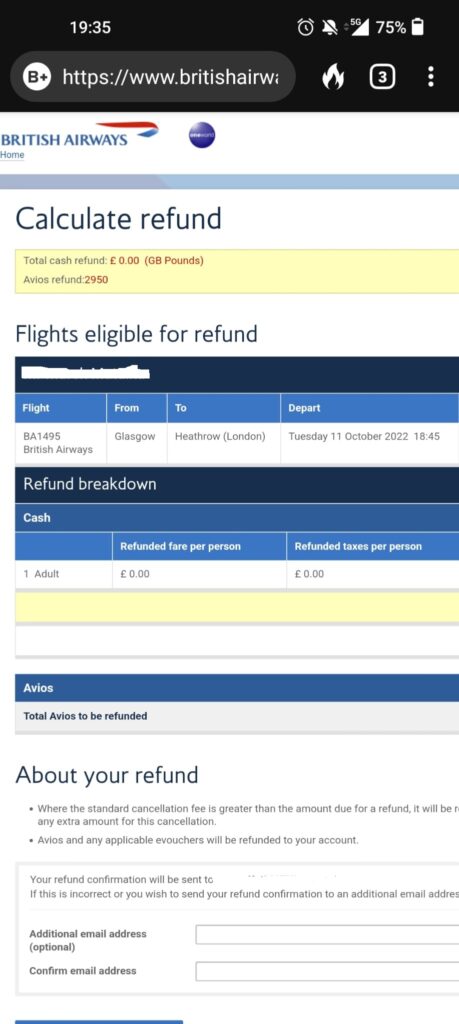 When you follow through and cancel, it confirms that no cash refund is due. The email confirmation just says the Avios will be refunded in 24 hours.
"17000 Avios points will be refunded to your account within 24 hours."