A review of British Airways A320 Neo Club Europe. British Airways have been operating A320neo since last year but I hadn't experienced one until now despite the number of short haul flights that I have taken. Club Europe has some differences on this service so I thought it would be worth a quick review to look at these and the onboard service which also changed a few months ago.
I was flying from Hamburg to Heathrow and didn't realise that the aircraft was a neo until I was sat on board. Hence you will notice a lack of photos from the airport!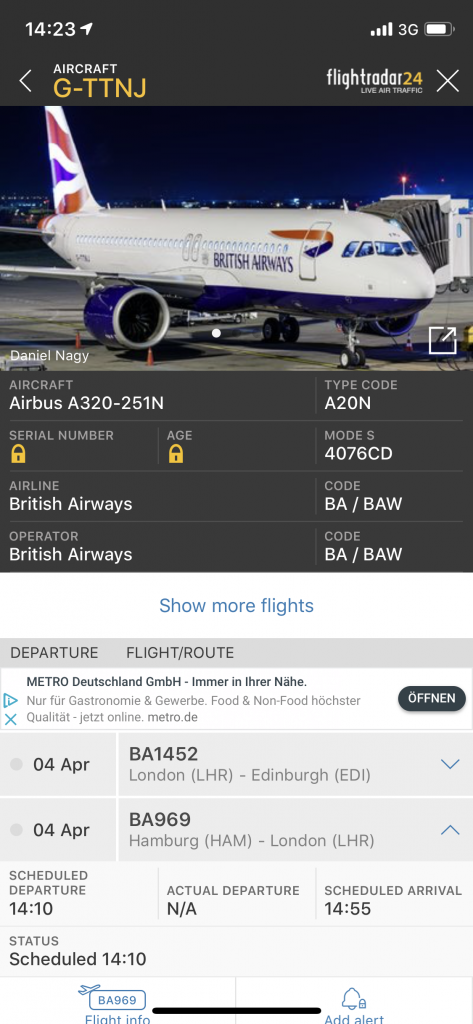 Lounge
The lounge at Hamburg was pretty average. It was busy when I was there and is a shared third party lounge. If you want to work there are lots of individual desk areas which is handy with power at desk level. The food and drink was fairly limited at lunchtime with some sweet and savoury pastries, potato salad and some breakfast bits. There was of course beer, wine and a few spirits.
Boarding the British Airways A320 Neo Club Europe
Boarding was a bit of a mess with it not clear where each queue started. Once they called group 1 I had to fight my way through and then they announced group 2 without even pausing for breath. This led to a surge of people trying to board. Once on the jet bridge, there was a barrier across so we couldn't even board anyway. We were then left standing on a very cold jetbridge for quite a while before they finally allowed us on!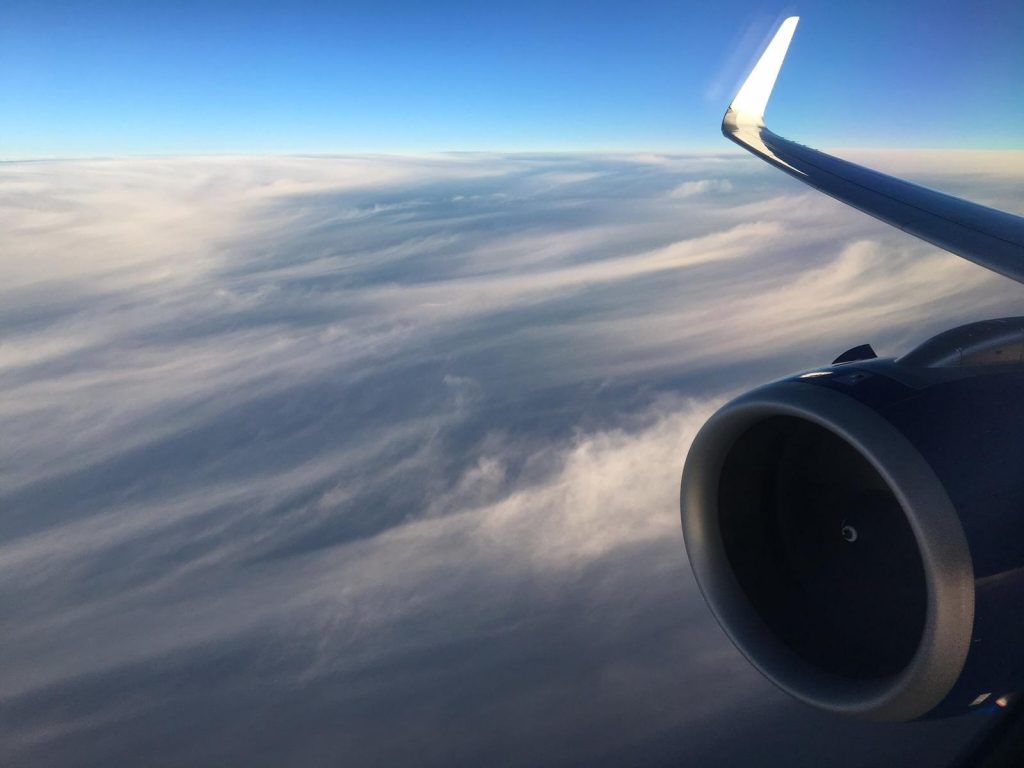 The crew were nice enough although not as good as the excellent crew I had on the way out. Although I had booked my seat about a month in advance I only managed to get row 3 as I'm guessing row 1 was already full of gold card holders. The flight was particularly busy, probably due to the large aircraft interiors show on in Hamburg.
We were offered a hot towel and coats hung up.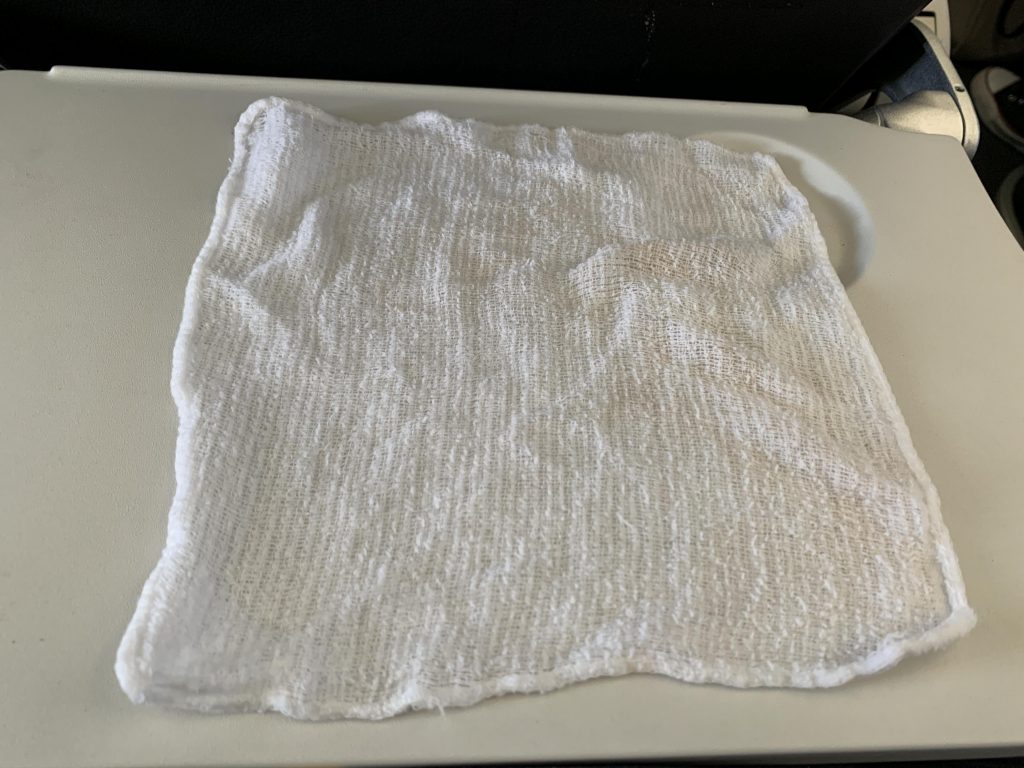 British Airways A320 Neo Club Europe Seat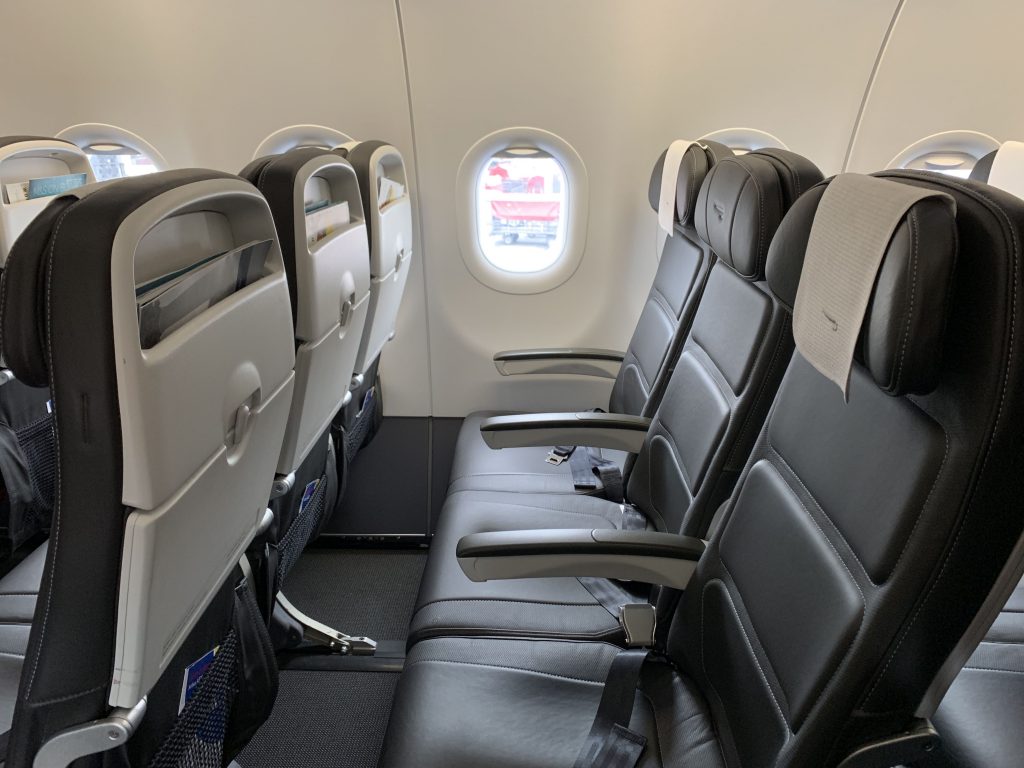 The seats in Club Europe are almost the same as the previous iteration with a couple of notable exceptions on the neo. On the good side, every seat finally has power with both a multi-country socket and a USB point. These are well hidden under the seat though and I had to ask the crew to point it out. As before the seat back pockets are designed to be used with a tablet in a sleeve but it doesn't quite fit my small 13″ laptop.
The bad point which will not be so much of an issue in row 1 is the lack of the centre table. I have always found this extremely useful for putting a drink on or a laptop so that you can watch or work as you eat and drink. In my row, I was on the aisle, so it was fine for me as the person next to me had put up the centre table. However, if he wanted to get put during the meal service it would have been quite tricky although I guess he could have dumped stuff on the empty seat.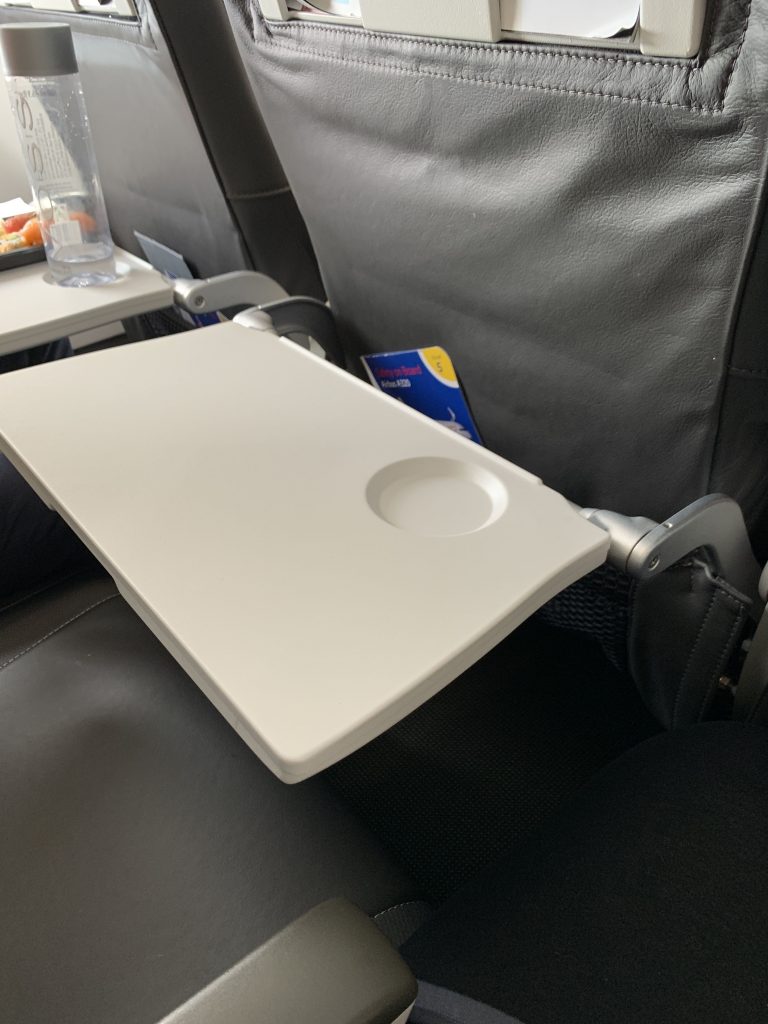 Other than those two differences the seats were exactly the same as the current Club Europe seats. The other difference in the cabin was the lack of the drop-down TV screens which display the safety video and moving map. All safety demos are done manually which, if like me you are totally sick of the safety video, not necessarily a bad thing!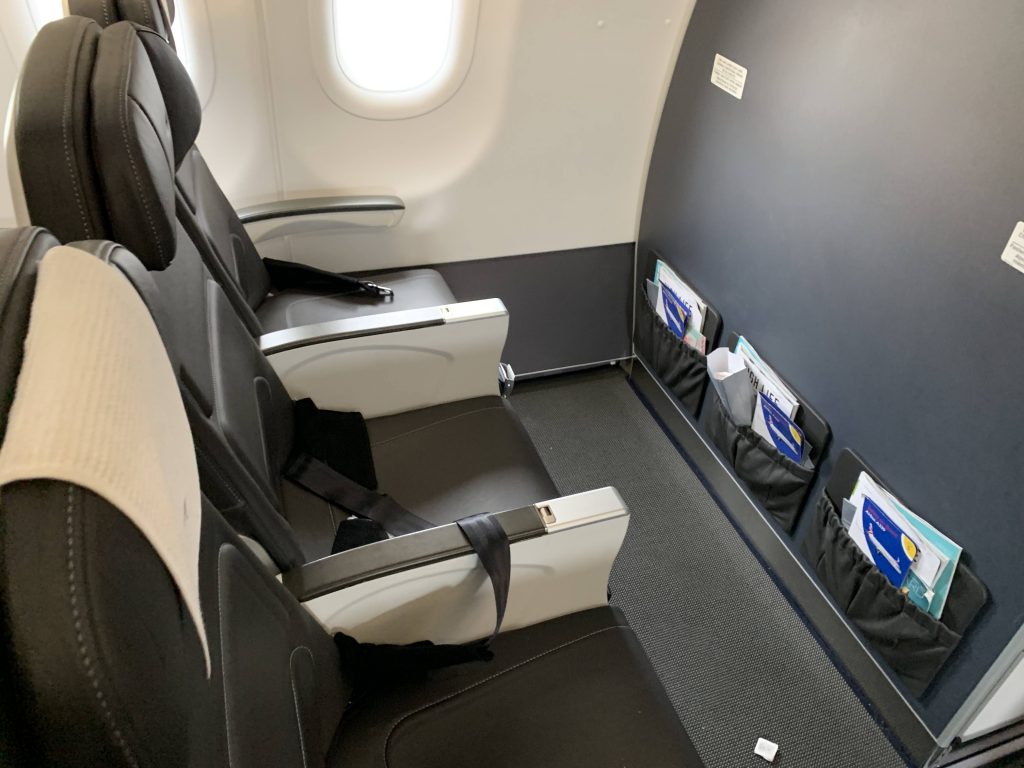 As per the current seats the legroom in row 2 onwards is the same as economy although on the neo economy seats are even tighter on seat pitch towards the back of the aircraft. The person in the seat in front reclined their seat back immediately after take off until landing and I struggled to get my laptop fully open to work!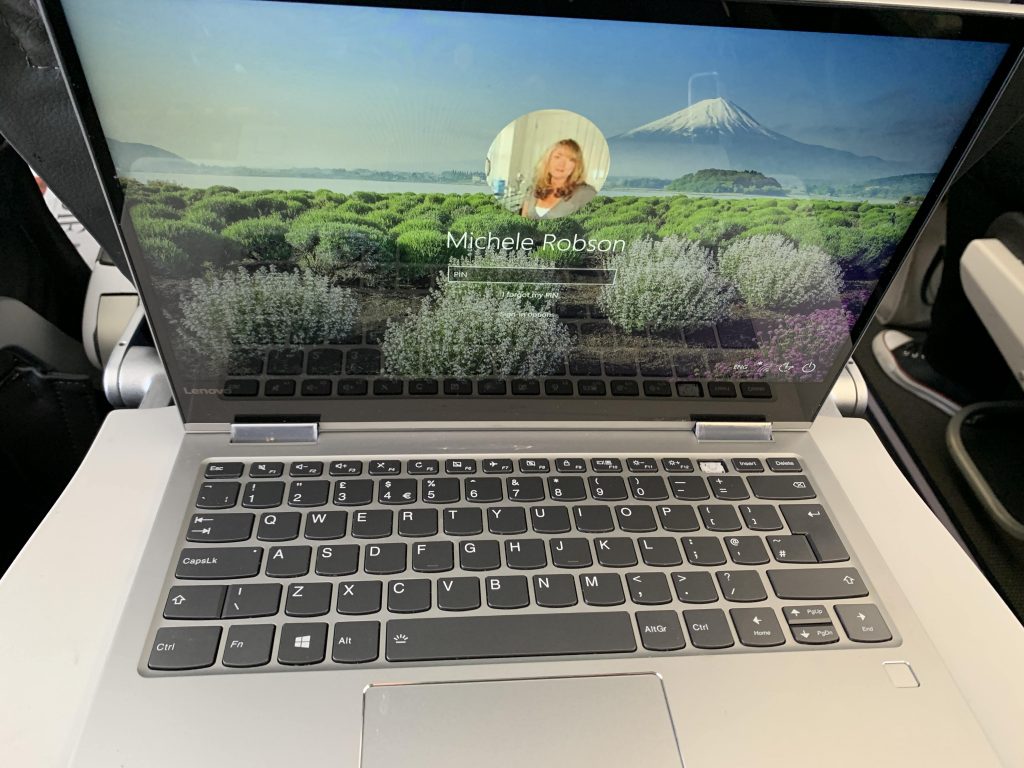 British Airways A320 Neo Club Europe Food and drink
Club Europe catering was improved a few months ago and you can read the full description of what meal you get when in this article.
On this flight afternoon tea was served. I normally don't mind it, but the menu has been the same for such a long time with minor variations I am now at the point of being sick of it!
You can a choice of three tiny finger sandwiches which is what I had: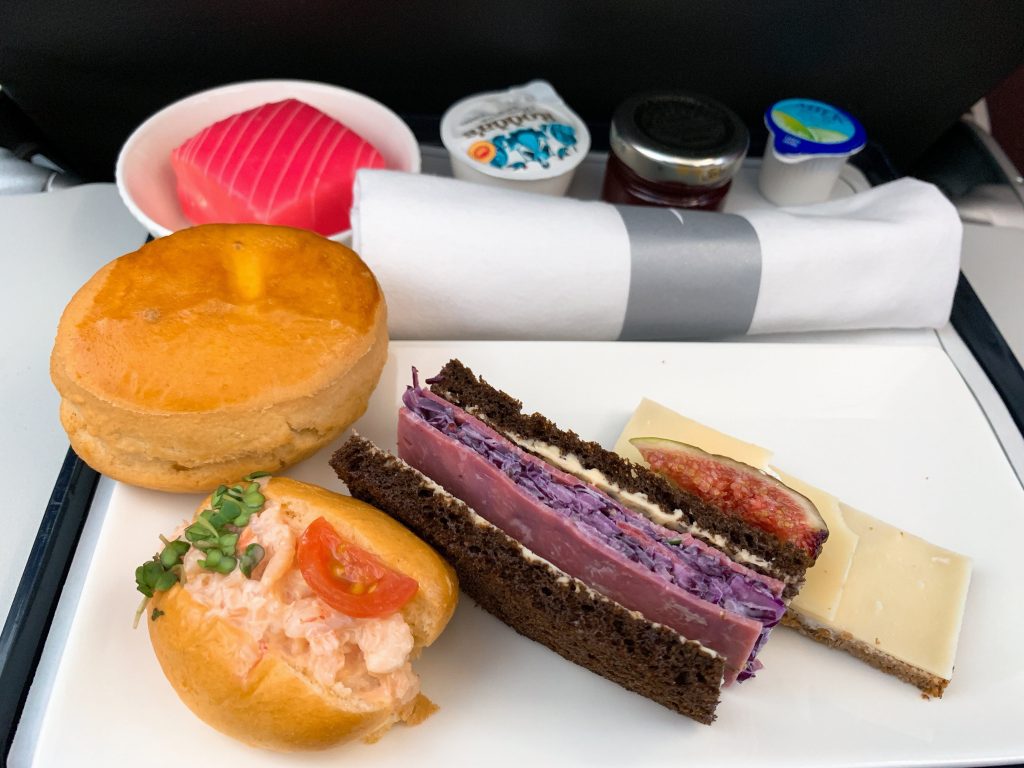 Or a ploughman's type meal which consists of Scotch egg with some meat and cheese. This is the best option if you are hungry as the portions of the sandwiches are tiny. Here is an example from a previous flight: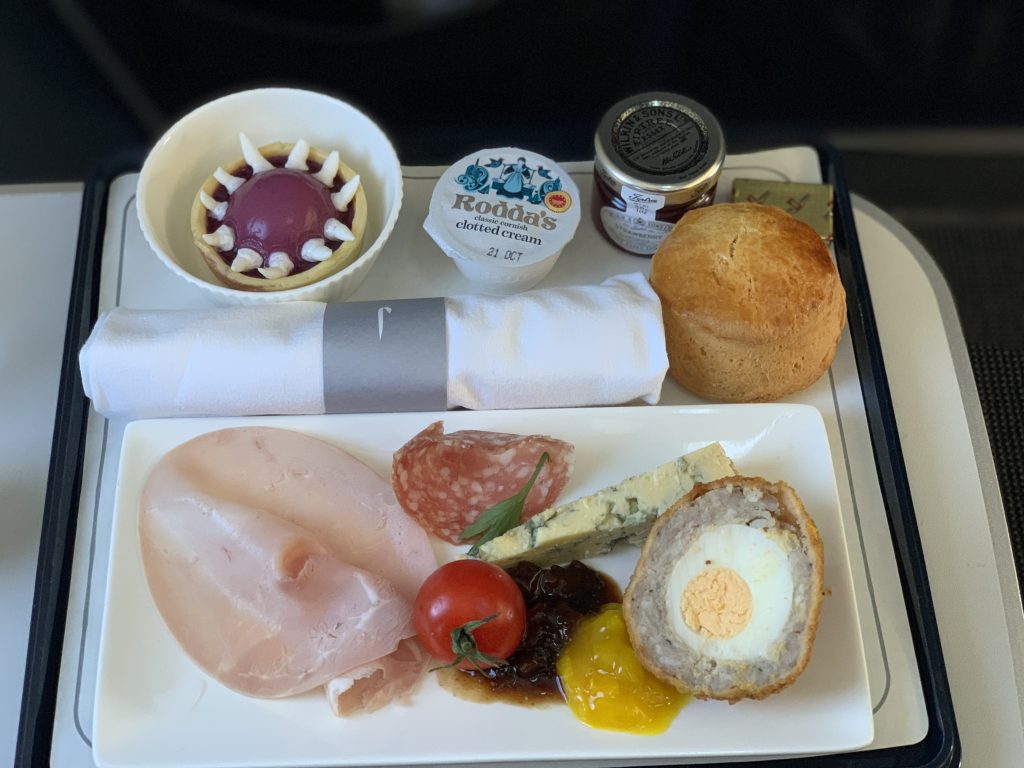 As well as the main element you also get a small cake or tart plus warm bread and scones. The scones are actually pretty good – not too dense and served with proper clotted cream and a good quality jam. My sandwiches were OK but nothing very exciting. I was given my food first and then offered a drink.
If you want alcohol, they have white or red wine, Castelnau champagne in small bottles, beer and a small selection of spirits.
Here is an example of what they usually have: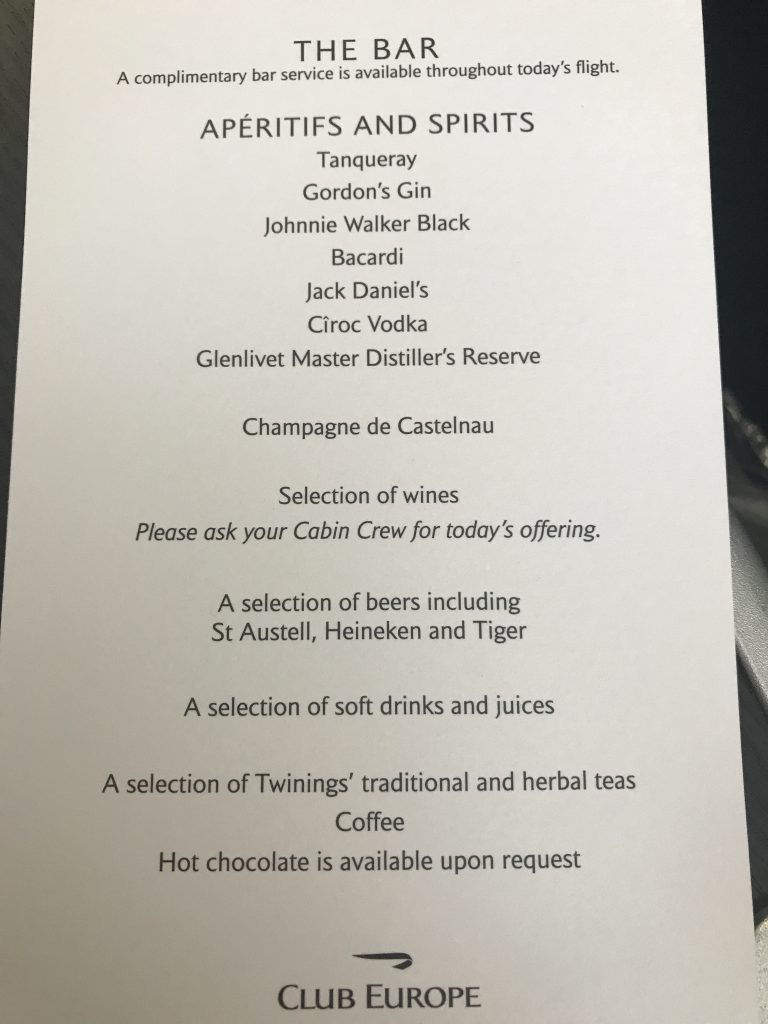 As I was driving, I opted for tea. I always go for one of the speciality teas such as Earl Grey since these are made to order rather than from a big stewed pot of it!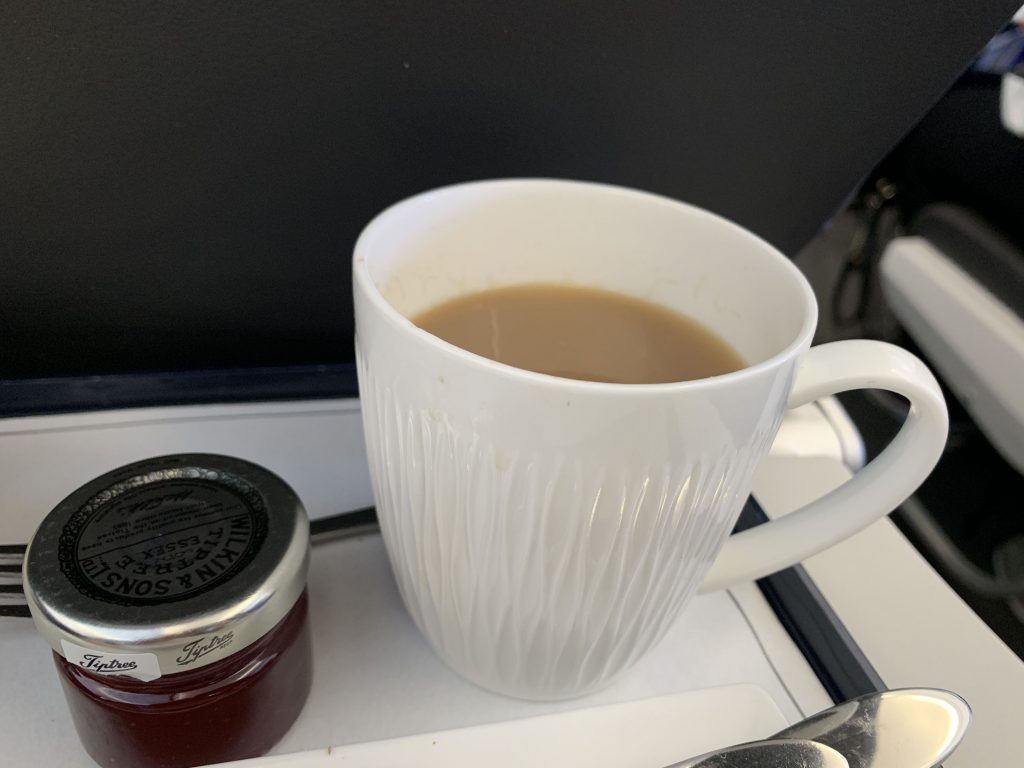 The crew weren't particularly proactive and after clearing away and asking if I wanted anything else, they disappeared into the galley until landing.
What else is different with British Airways A320 Neo Club Europe?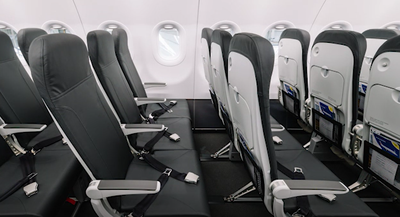 For the back half of the aircraft, they have new slimline seats in economy, but they do at least have USB charging sockets. So if you are flying economy you would be best to try to sit in the more comfortable seats at the front of the cabin.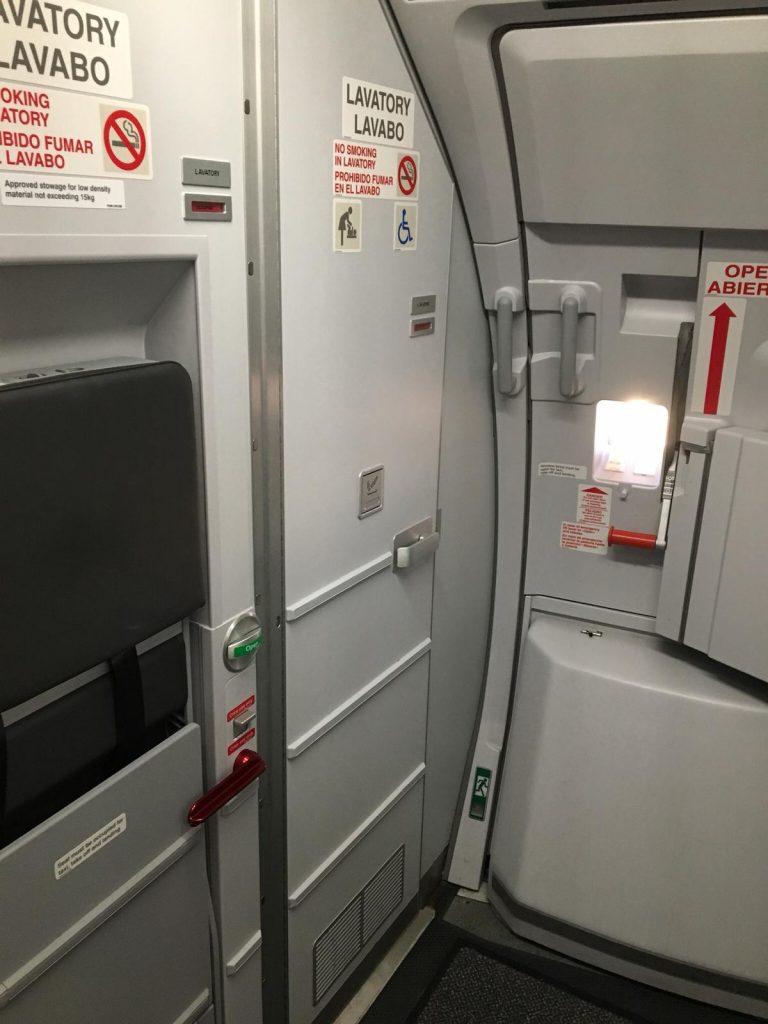 The toilets at the back of the aircraft are something else too. Not only do they have crew jump seats on the outside they are really tiny!
Conclusion
Sadly, this is not a welcome change to Club Europe. Although there are ways around it, having no centre table is annoying and devalues the Club Europe proposition further. The food was pretty dull if you travel BA a lot and the crew mediocre. I do like having the centre seat free but to be honest on short flights unless you can get a good Club Europe deal or need the tier points, the exit row seats are nearly as good.
For any aviation geeks out there we have a couple of videos of the neo courtesy of @alexisk79
Like our review of British Airways A320 Neo Club Europe? You can read more flight reviews here.