No, you are not mistaken, this British Airways B787 World Traveller is a review of an economy flight, but the subtitle of this article could be " Why a BA Gold Card is worth its weight in gold".
The last time I flew Economy long haul was in 2011. After nearly 13 hours in a decrepit Thai Airways A340 crushed in the worst seats in the aircraft, I decided enough was enough, no more of this nonsense for me. I have been lucky enough to turn left (usually for less) since then, but sometimes a deal comes up that is too good to be true.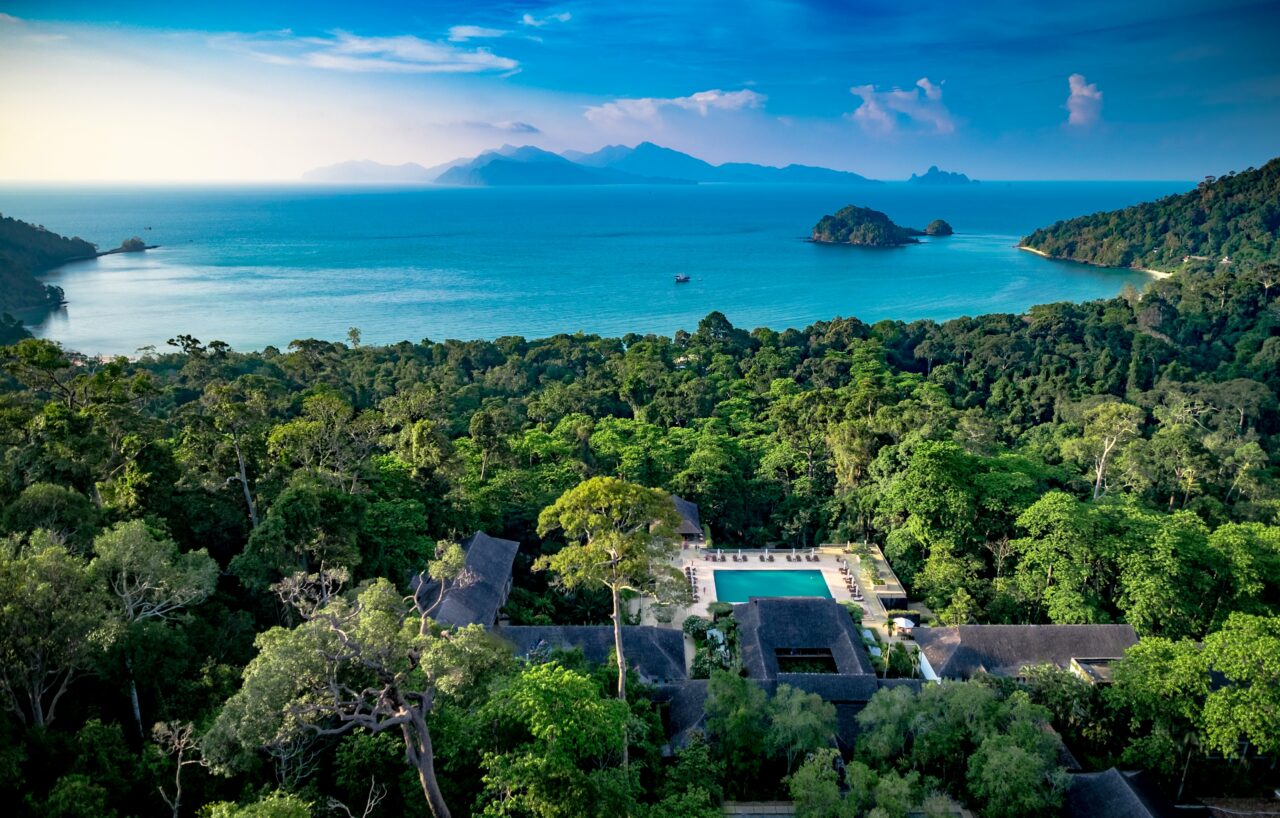 Those that know this site will be aware that my favourite hotel in the world is The Datai, Langkawi (read the review here). I have stayed there ten times over the years, but since the rebuild, my other half hadn't had the chance to visit. As an extra birthday treat, I thought I would arrange a quick four-night trip. Initially, I was planning on doing a Stockholm/Doha/KL return on Qatar. However, the flight times didn't lend themselves to more than 60 hours at The Datai and would have meant long layovers at Arlanda airport. I then looked at the BA direct flights from Heathrow to KL but at over £5,000 per person in Club World that was not an option either!
Purely by chance, I looked at the BA Holidays page and was astonished to find that I could get two return flights direct from Heathrow to KL on BA in World Traveller with connecting flights to Langkawi with Malaysia Airlines and four nights at The Datai for £2,521! This was a reduction of over £2,000 on the standard pre-sale fare. To put it in perspective, The Datai entry-level room is rarely available below £400 per night.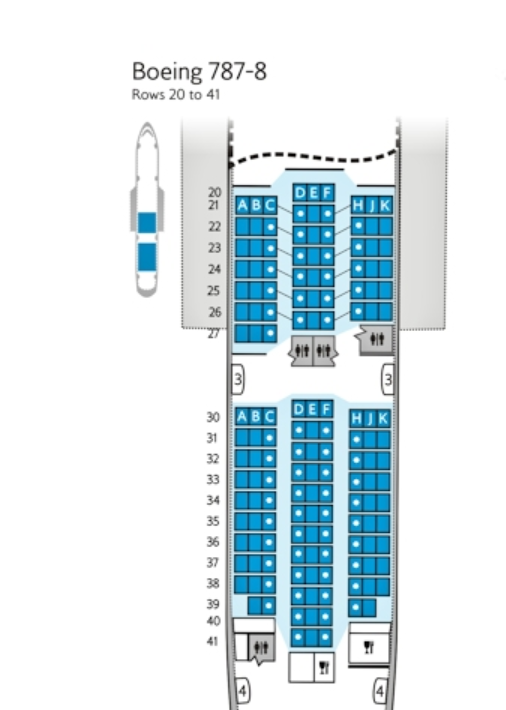 The flight times were excellent, and we would get four nights and four full days at the hotel. Checked luggage would be tagged all the way through to Langkawi, and we only had a 70 minute connection time at KL. Before I committed to book, I then called the BA Gold Line to find out whether front row seats (with unlimited legroom) were available. As a Gold cardholder, I can reserve seats, including exit row for free. Also, if the flight is not full BA generally block the seat next to you too (this works 95% of the time for me even in short-haul exit rows). The seats were free, so I made the reservation with the agent over the phone and secured seats 30A and C. This was with the hope that the flight would not be full and we would have 30 B to ourselves too.
Check-In and Lounge

Again thanks to my Gold card, we checked our luggage in at The First Wing. The flight was showing as now full, so the agent changed our 30C seat to 30B. Then we made our way to the BA First Lounge via the efficient First Wing security.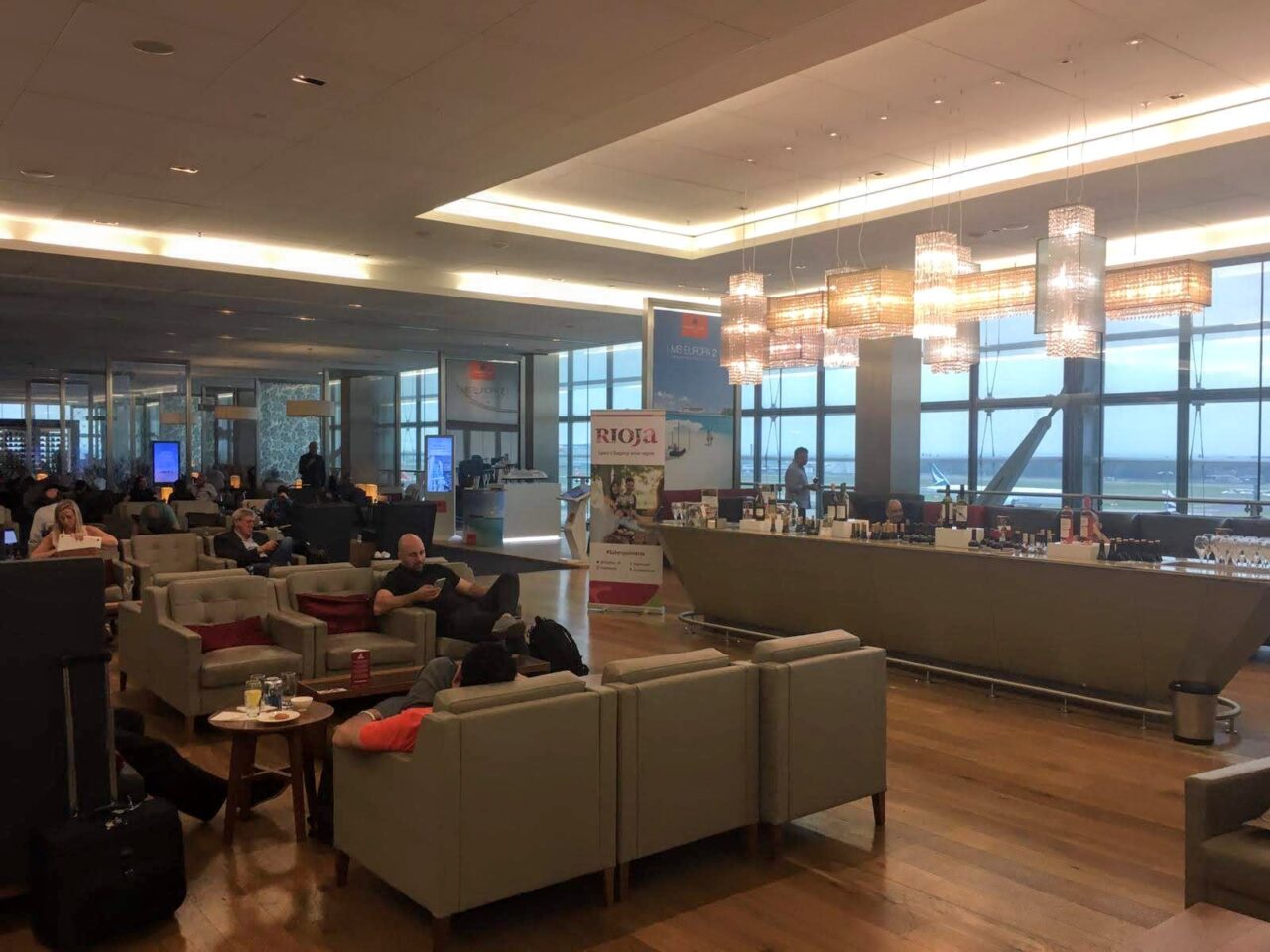 I expected that the food in World Traveller would be dreadful, so we decided to eat in the lounge beforehand. We had several glasses of fizz, some wine and a couple of courses from the First lounge menu.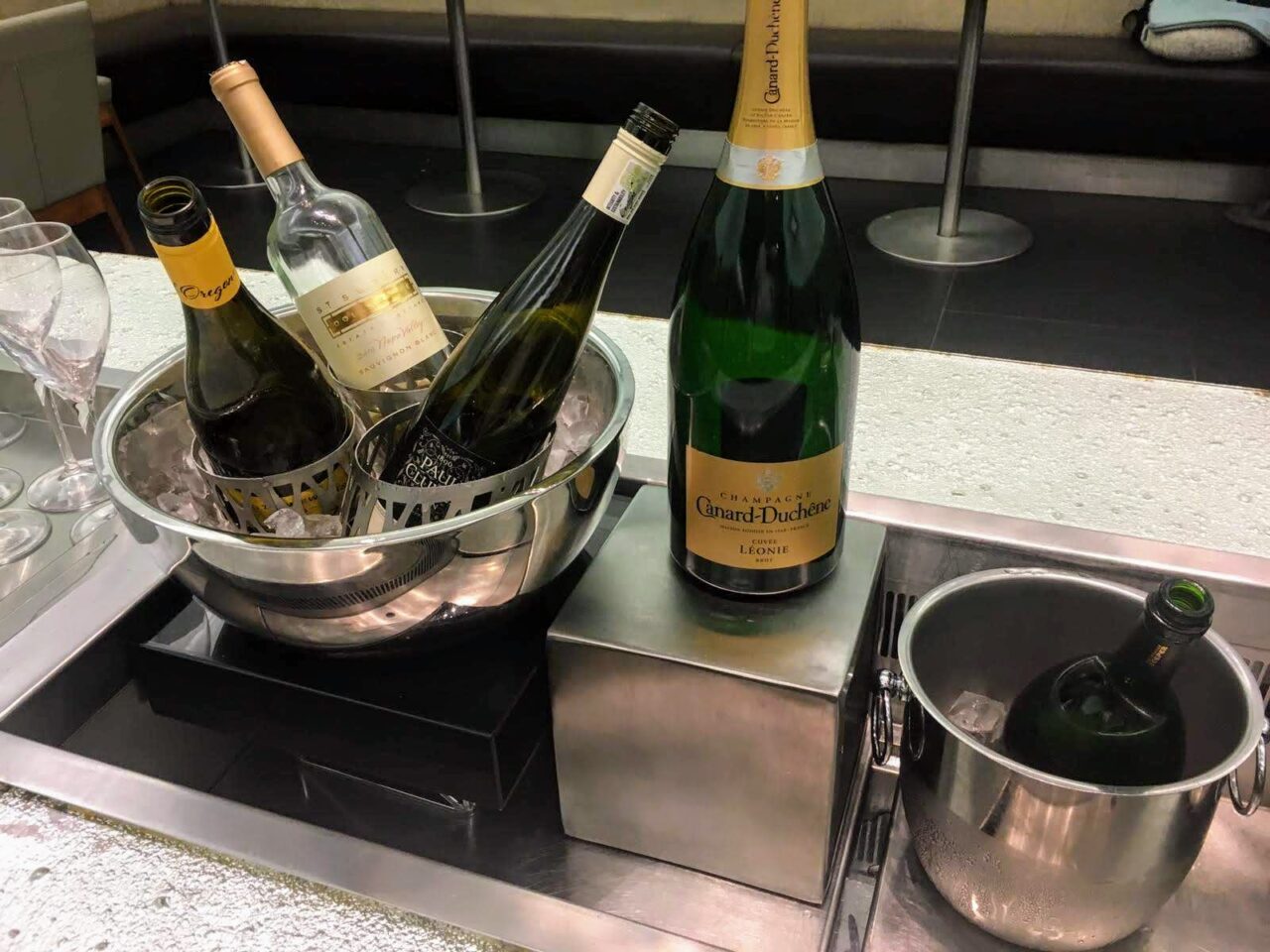 I even managed to get a back massage treatment in the Elemis Spa (thanks Gold card]. The spa had recently been renovated apparently. Apart from a few cushions and a slightly different menu, I couldn't really tell the difference.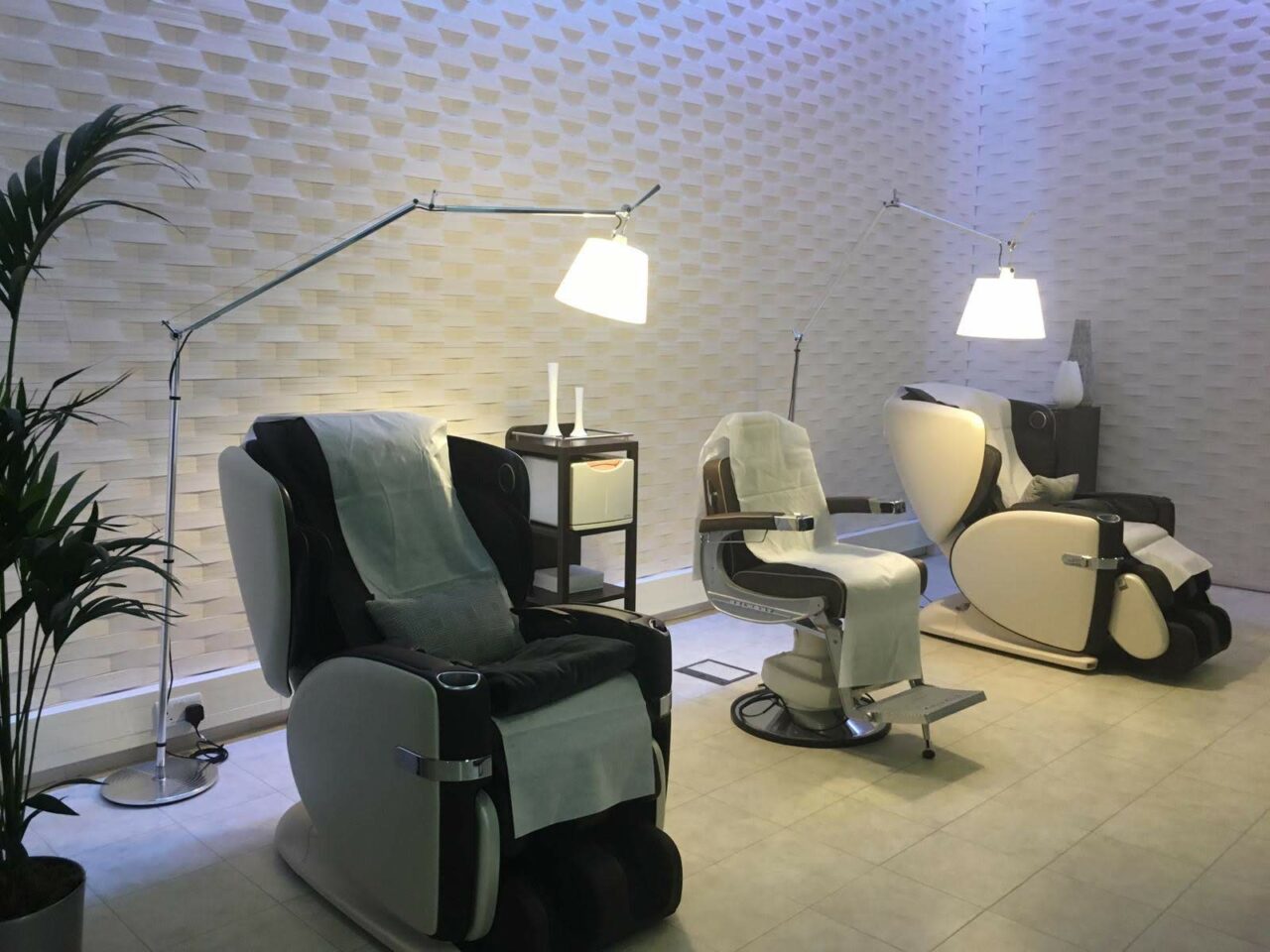 Boarding the British Airways B787 World Traveller
We timed our arrival at the B gates for 40 minutes before departure. As we arrived the boarding call for Group 1 passengers (thanks Gold card!) was made, and we boarded first on to the aircraft. Walking through Club World (and all that space) made me feel a little crestfallen, then through World Traveller Plus (anxiety developing) to our compact World Traveller cabin. Oh no, what lunacy is this?! Thank goodness we had the front row. The other seats did seem very tight. We, on the other hand, had tons of legroom by virtue of the exit door being in front of us.
At our seat, we had a very inferior pillow and a sad example of a blanket. No amenity kit. The seat itself was quite firm but ergonomically quite comfortable. It was narrow, though. I'm of average build, and I fitted in it with some room, but if you were on the larger side, you would really find this uncomfortable.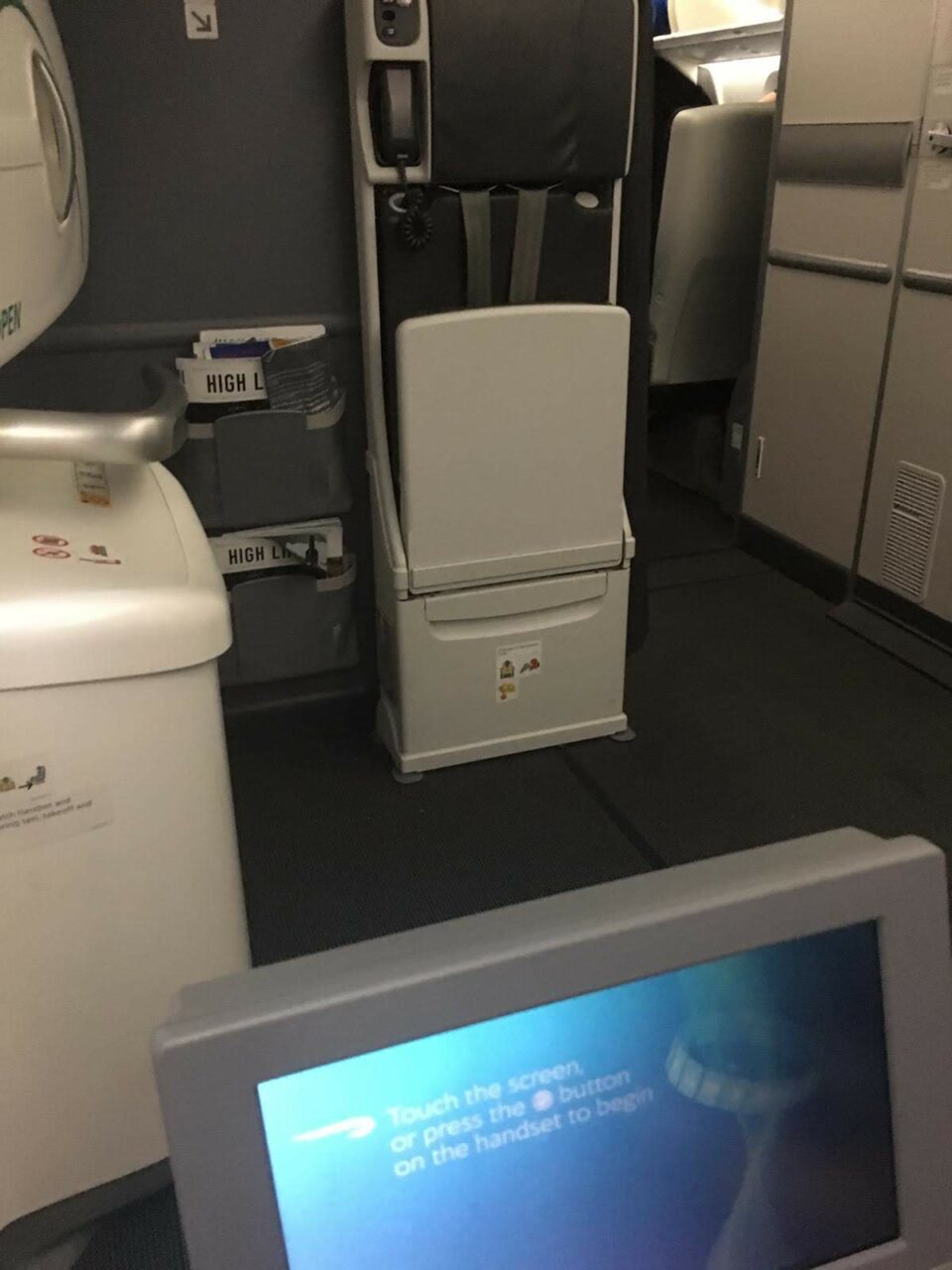 When seated, I was shocked by how much legroom we actually had. I did find the position of the headphone jack to be irritating, though.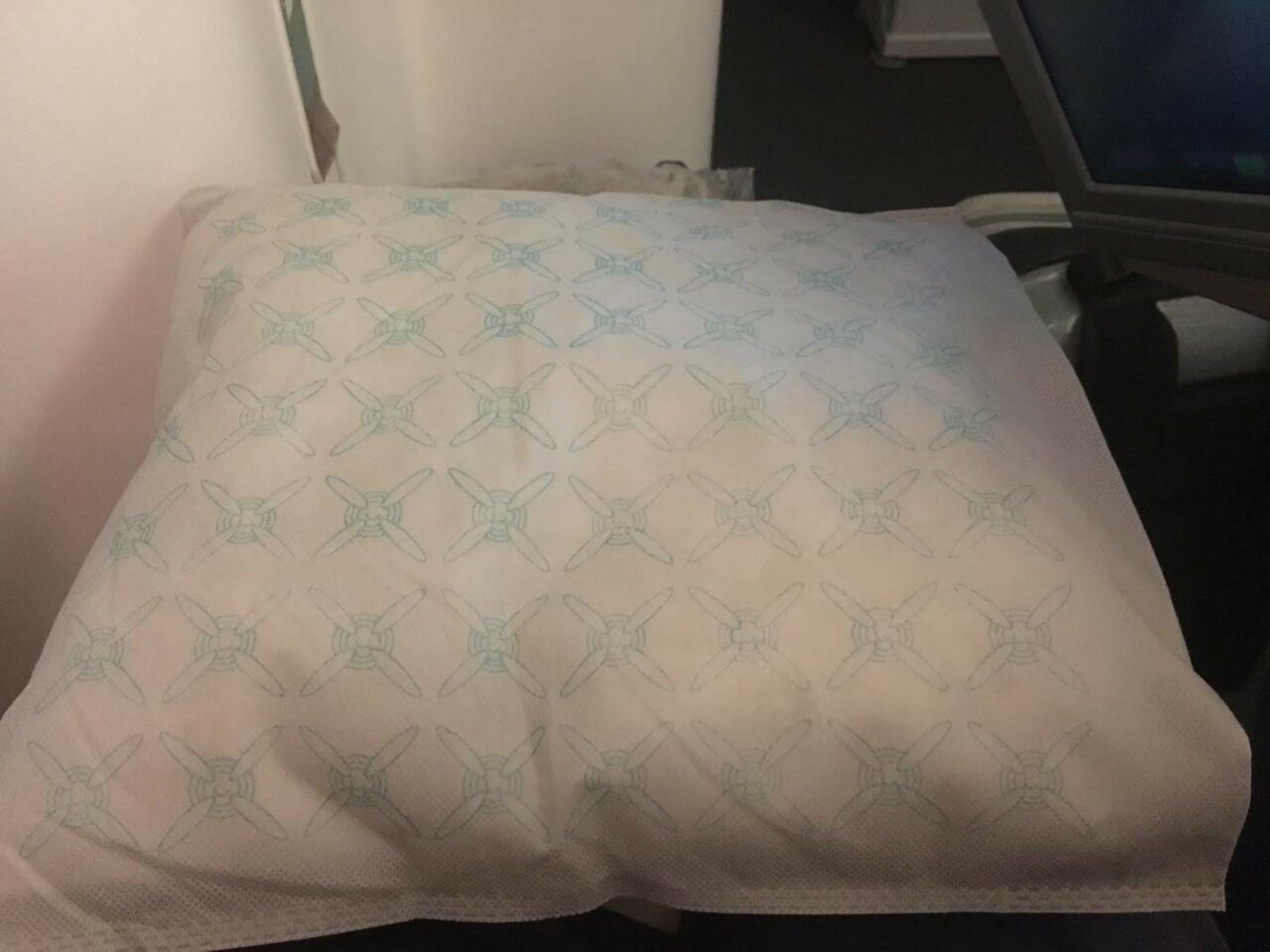 We boarded on time, and the flight was full. We had a delay to our departure, and I was pretty sure we would miss our connection to Langkawi. As this was a BA Holiday Booking, I wasn't too concerned as I knew that BA would resolve it (more later).
British Airways B787 World Traveller Cabin Experience
The crew were very friendly (if haphazard yet exuberant in their approach). After departure, we had a drinks round (the only drinks round), but everyone was offered doubles of whatever they wanted.
Quickly after the meal service arrived. The choice was 'Chicken' or ' Vegetarian'. No description from the crew. And where were the menus? I chose the vegetarian option. Expecting the worst, I was stunned to find the meal to be delicious.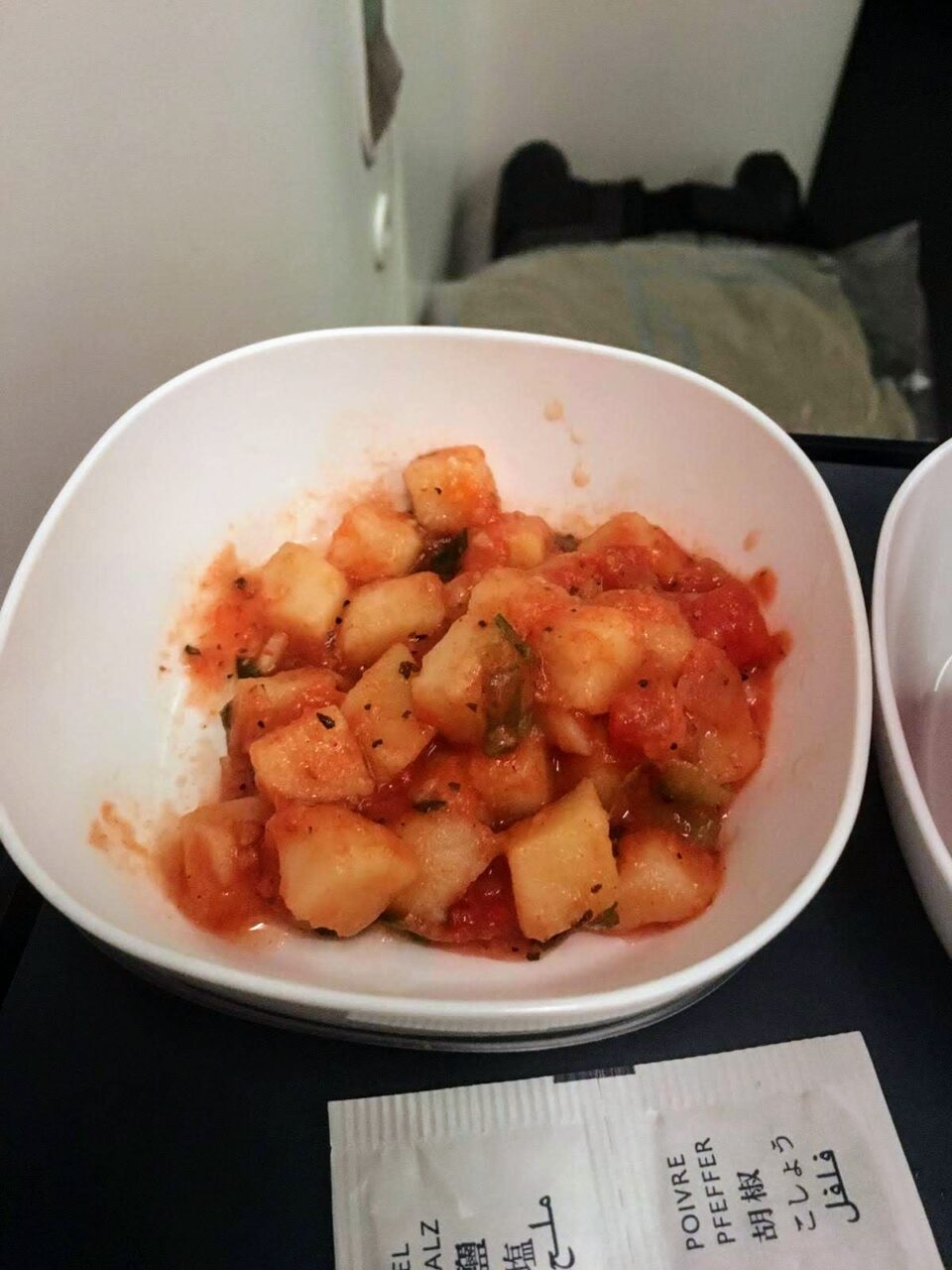 There was a small tomato and potato salad and a vegetarian pasta with a Do&Co desert. The whole thing was far better than anything I have had in a Club Europe. The pasta was better than that I'd previously eaten in Club World. I imagine it may be down to the newer ovens in the Dreamliner, but I was really impressed. Also, the portion size was perfect.
Whilst eating, the Customer Service Manager then introduced himself (this is a rarely seen benefit of having a Gold Card) and offered us a drink from the pointy end. Nice touch.
Also, what I really liked is that 45 minutes after serving, the trays were collected and lights were out. If I were in Club or First, I would still be waiting from my starter at this point.
We then removed out carry on trolleys from the locker and placed them in from of us so we could have our legs flat out.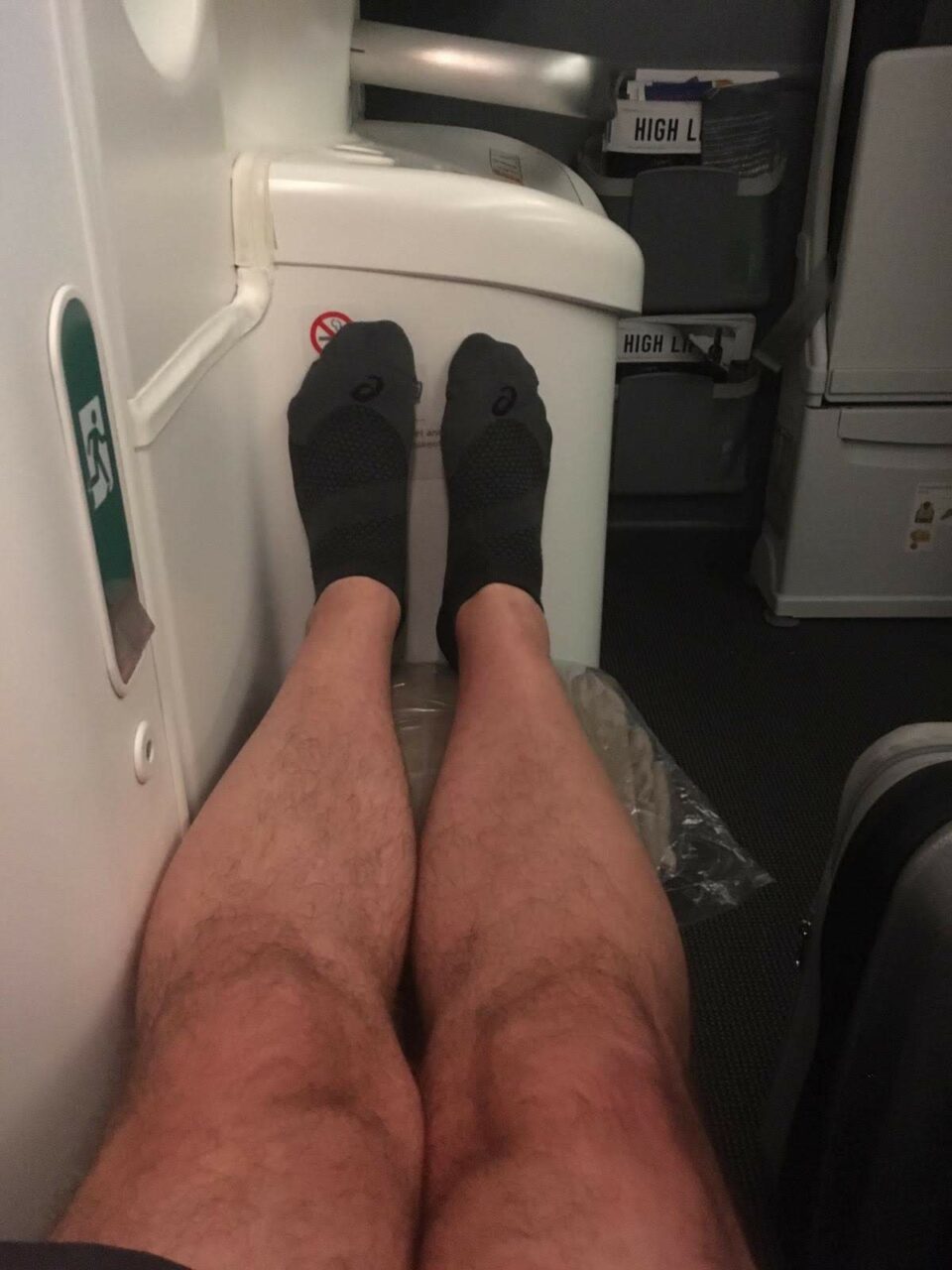 The blankets felt very thin and poor quality but being a microfibre type cloth, they were very efficient at keeping you warm and toasty.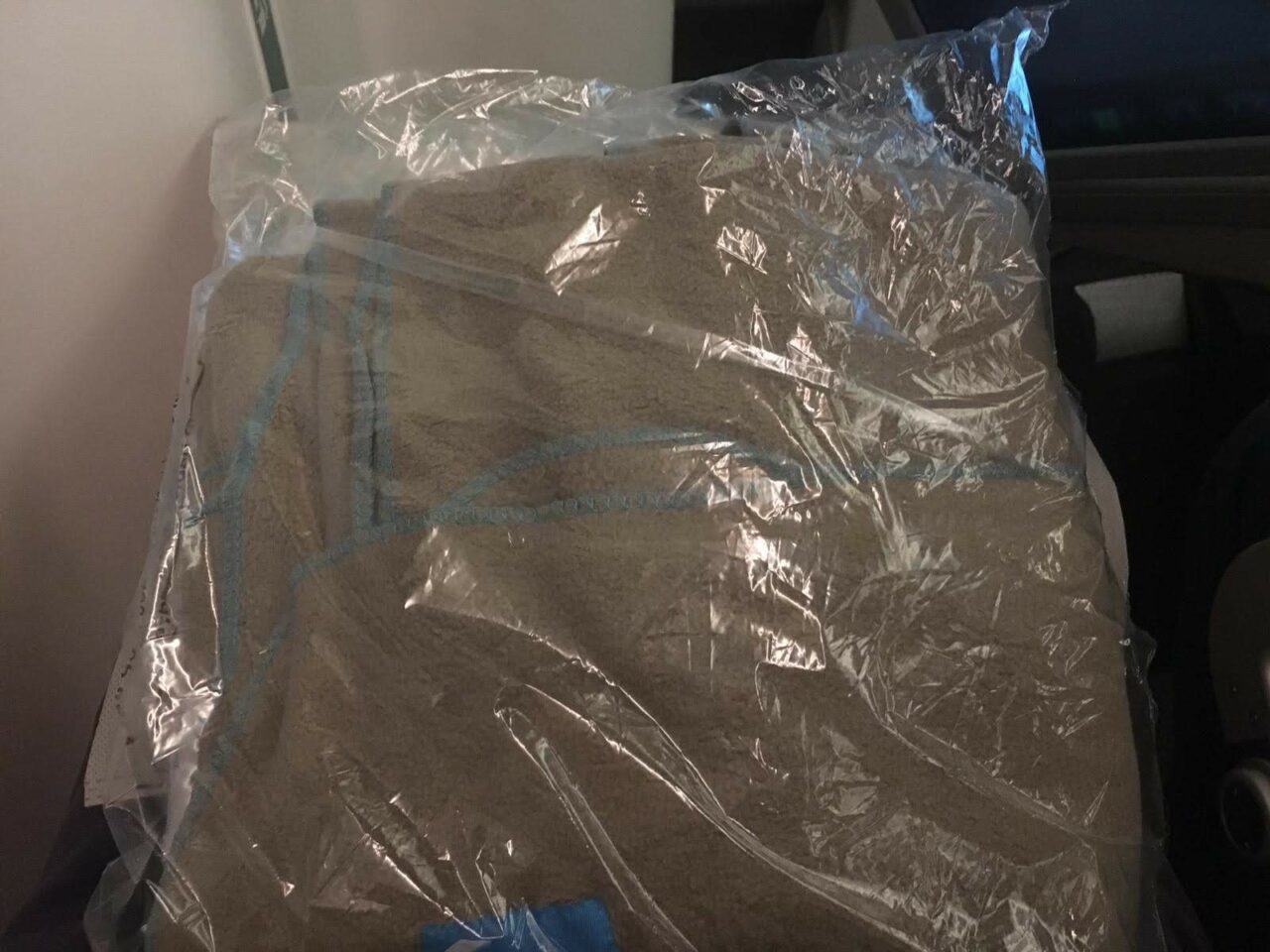 I was wearing shorts, and I had the seat next to the exit, so I knew it can get cold in flight. With the blanket, I was absolutely fine. After watching a movie and with the help of the fantastic "Trtl Travel Pillow" and silicon earplugs, we both slept for over 7 hours! I have rarely managed this in First.

There wasn't any kind of cabin service during this time, but you could get water, OJ, coffee and eye masks from the rear galley. Also, I'd say that without earplugs, you would struggle to deal with the noise of the enthusiastic flush in the nearby toilet! I had no problems with our seats, but looking behind us it did look very snug.
About 90 minutes before landing, we were served breakfast. Again there was a choice of two options. Full English or a Vegetarian Frittata. I had the former (served with cubed pineapple and a danish), and again it was delicious.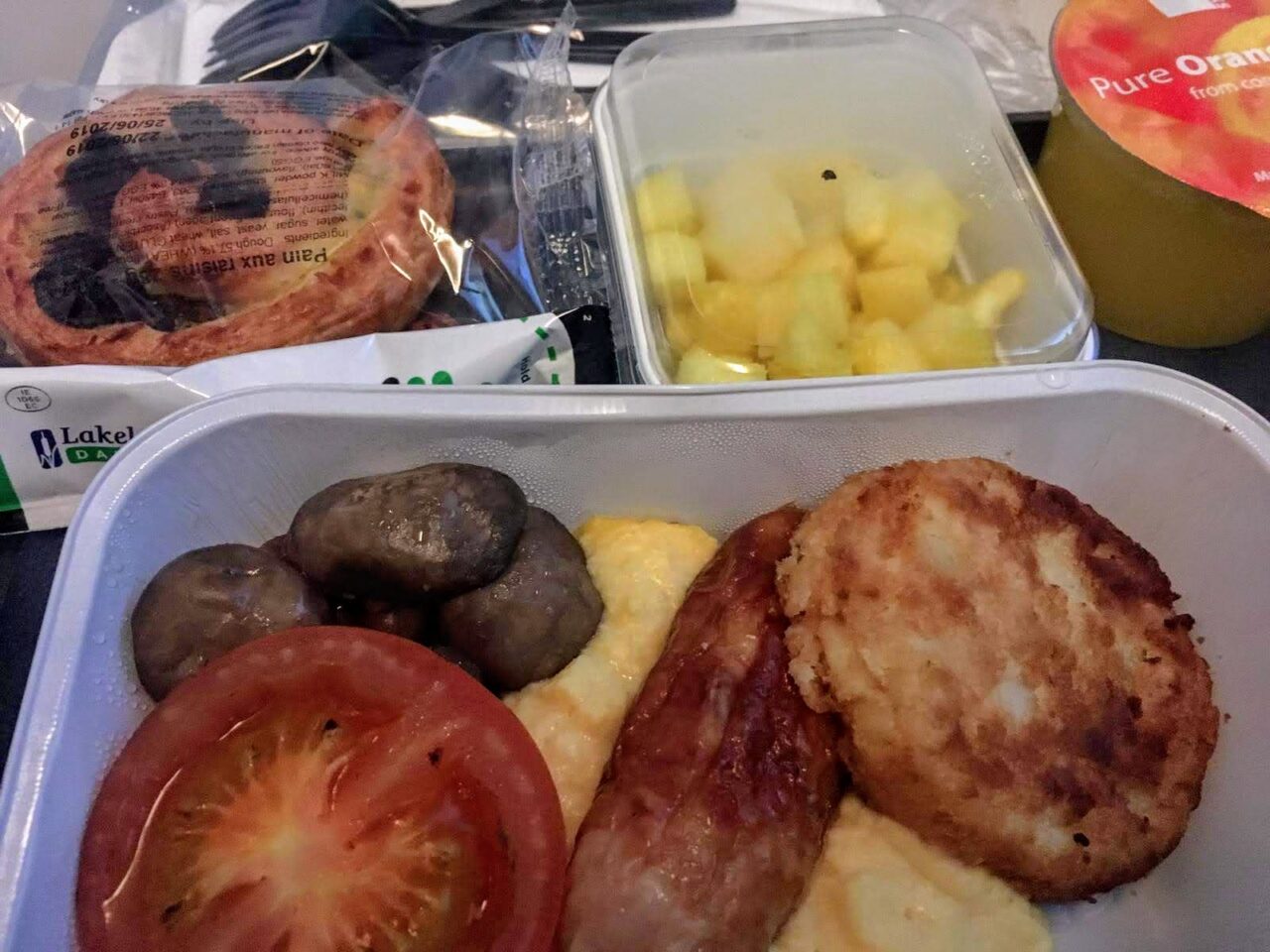 At this point in the flight, I was expecting to feel wretched, but actually, I felt absolutely fine. Was it the modest amounts of alcohol and reduced cabin pressure. I suppose if I were in First or a Club World, I would have been feeling much worse. Also, I wasn't feeling crushed or sore. Who knew?
Conclusion for British Airways B787 World Traveller
No one was more surprised than me to how fine this flight was. I was expecting it to be dreadful, and it was far from. The crew were delightful, the seat though narrow was ok (though I probably wouldn't do it if not in the front row). If you don't have status in BA, I'd recommend paying the additional fee for these seats. Also, the food was fine. Now, don't get the wrong idea; I am not about to cancel all my First and Business flight I have booked for the next year, but if this deal came about again and the timing worked I would absolutely do it again. Whether I could get Michele or Paul to join me would be a totally different story!
Missed Connection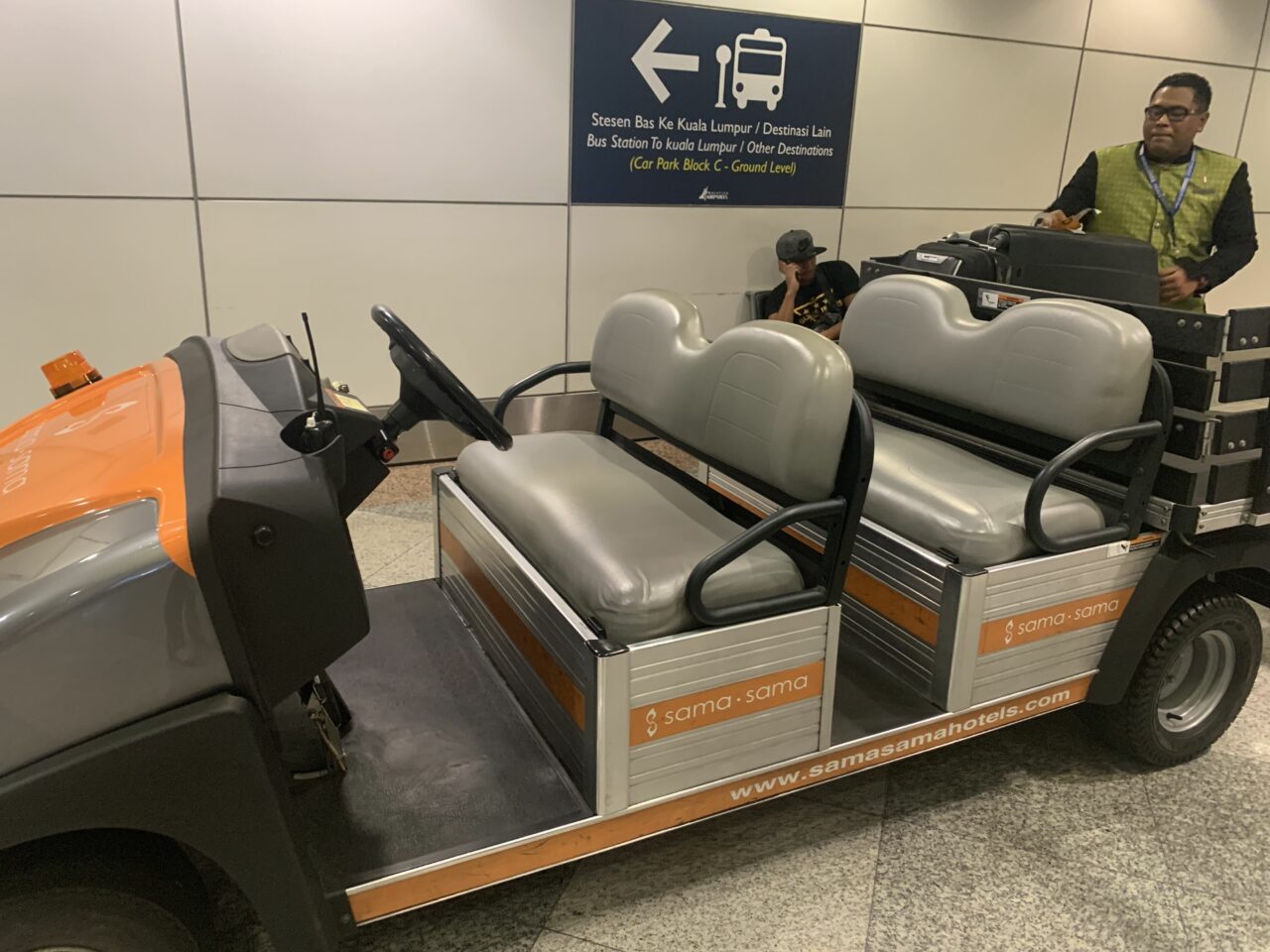 We landed 65 minutes late so I knew that we would never meet our connecting flight (which was also the last Malaysia flight of the day to Langkawi). BA had it all in hand. We were met at the top of the jet bridge, told we were rebooked on to the first flight the next am and escorted through Immigration to find out bags waiting. We were taken to the Sama Sama Hotel on site (review to follow) and given dinner, overnight stay and breakfast.
It is worth noting that the service we received was excellent and there was no difference if you were travelling in First or in Economy. We missed the first night of a 4-night stay at The Datai (but in fairness, we would have arrived there at 9 pm only to unpack and probably have an early night). Instead, we used the Malaysia Lounge in KL in the morning, again boarded first (thanks Gold card) and arrived at 1030 the next day.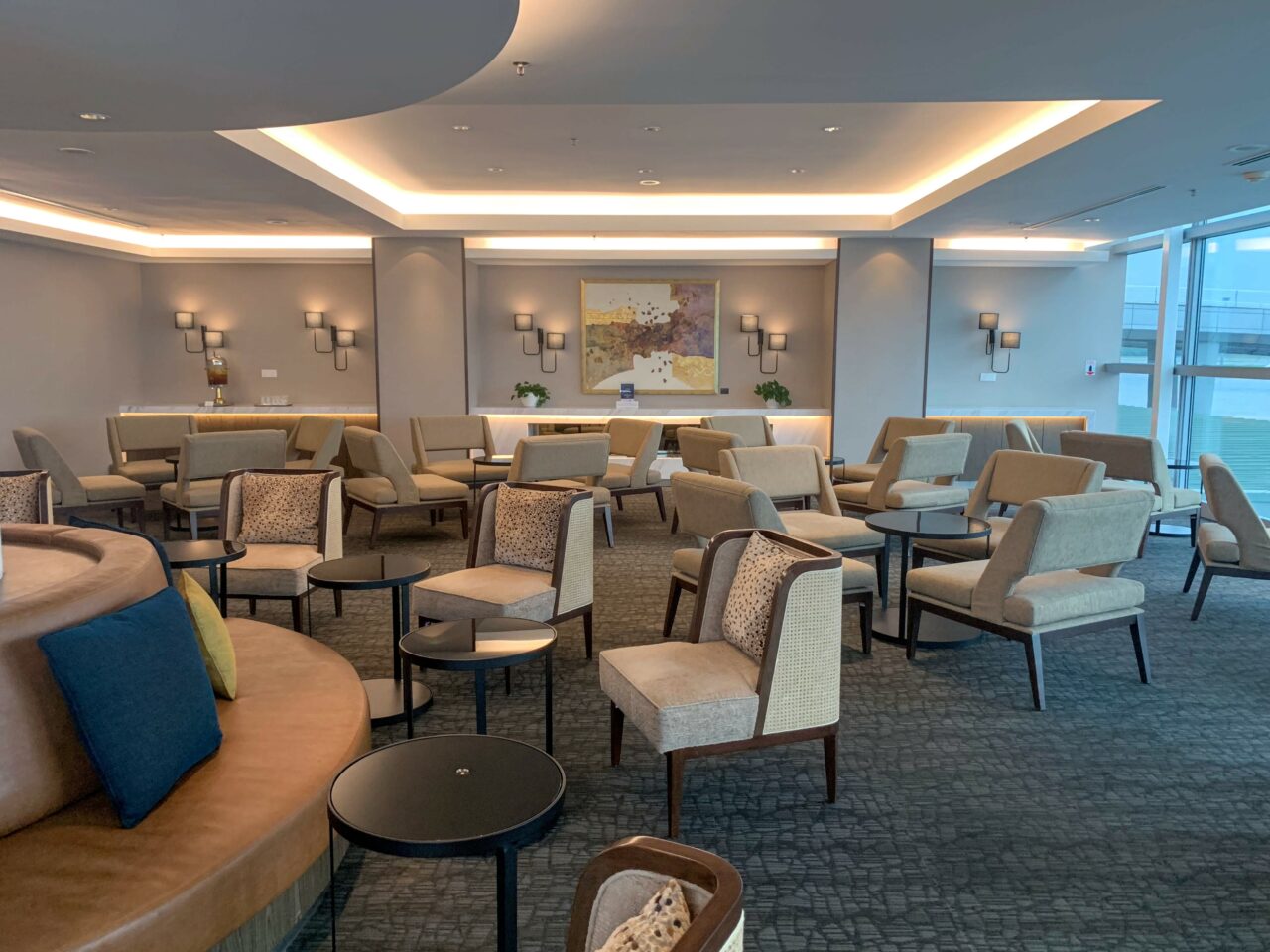 Oh and the icing on the cake? We got €600 per person EU261 compensation and £425 back for the missed first night as the delay was due to BA. So this trip cost approx. £1,050. Oh and between us we amassed nearly 26,000 Avios for this booking.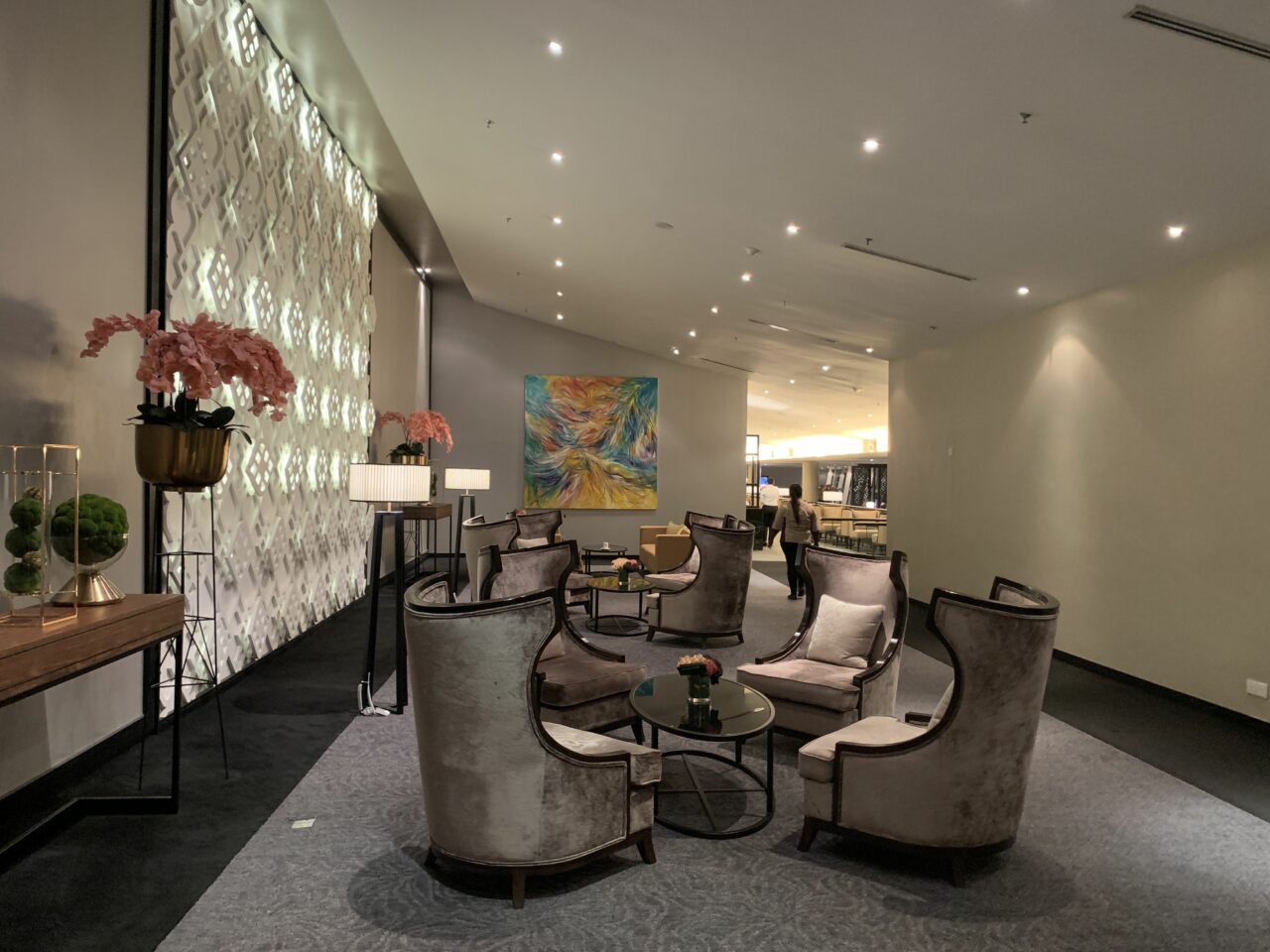 On the return flight (which was as good) we made use of pre-flight dining in the Malaysia Airlines First Class Dining Room (last thanks to Gold card).
I could also have accessed the BA Arrivals lounge at Heathrow T5 if I wanted.
So all in all that Gold Card is really worth having!
You can find the BA holidays page here or search for the best BA holiday bargains here.