My recent review of British Airways Club Suites prompted quite a few comments from BA cabin crew so I thought I'd publish some of the key parts of their insights rather than people having to trawl back through the comments. Obviously, anyone working on the front line at BA at the moment is not having a lot of fun with the lack of staff.
The thing that stands out the most is that the crew working on the aircraft generally have the answers to many of the issues but are rarely listened to by those who can actually do anything about it! Sadly this is a problem in many businesses.
It's also interesting the comment about hand running the service. I have been saying for a long time that hand running everything is a great idea if you have the staff. Otherwise all it does is take forever and means that staff don't have time to provide things like top ups. I'm sure there is a compromise to be had with hand running some parts and using a trolley for others to speed it up. Virgin use trolleys and it has never bothered me in the slightest. Yes it blocks the aisle for a few minutes but most people aren't getting up in the middle of the meal anyway.
"M"
One Tray Service
I would agree that the starter/salad is a pathetic offering. It would not be difficult to offer something more substantial and that could offer more to a variety of tastes. However, those who complain about one tray in general either haven't experienced the full service or have forgotten that the dessert portion even when served separately was always a tiny portion and of no quality difference to the (tiramisu, in the current case) served on the tray.
The main course is exactly the same as it has been since Do&Co took over changing only with menu changes….A more substantial (portion) starter wouldn't fit on a one tray arrangement. Something the objectors also forget, is that in full service mode, BA CW service takes too long. There is not the quality or substance or frankly the facilities to provide a grand restaurant experience. This is especially true on the A350 which BA has finally agreed was badly designed.
The forward toilet on the A350
The placement of the toilet should have been aft of the galley to make it generally accessible. But that would have come at the cost of a club seat and even looking at the reconfigured B777-200 which has squeezed an extra seat in (49 instead of 48) we can see that revenue trumps all. As it is, it is not possible to have passengers in and out of the galley because of the service arrangements as well as the security arrangements for flight deck access and (pilot) rest facility adding to the mix. It has been suggested that next-to-be-delivered A350s will be differently configured but that doesn't help the current situation on board.
Where and when we work in First or Club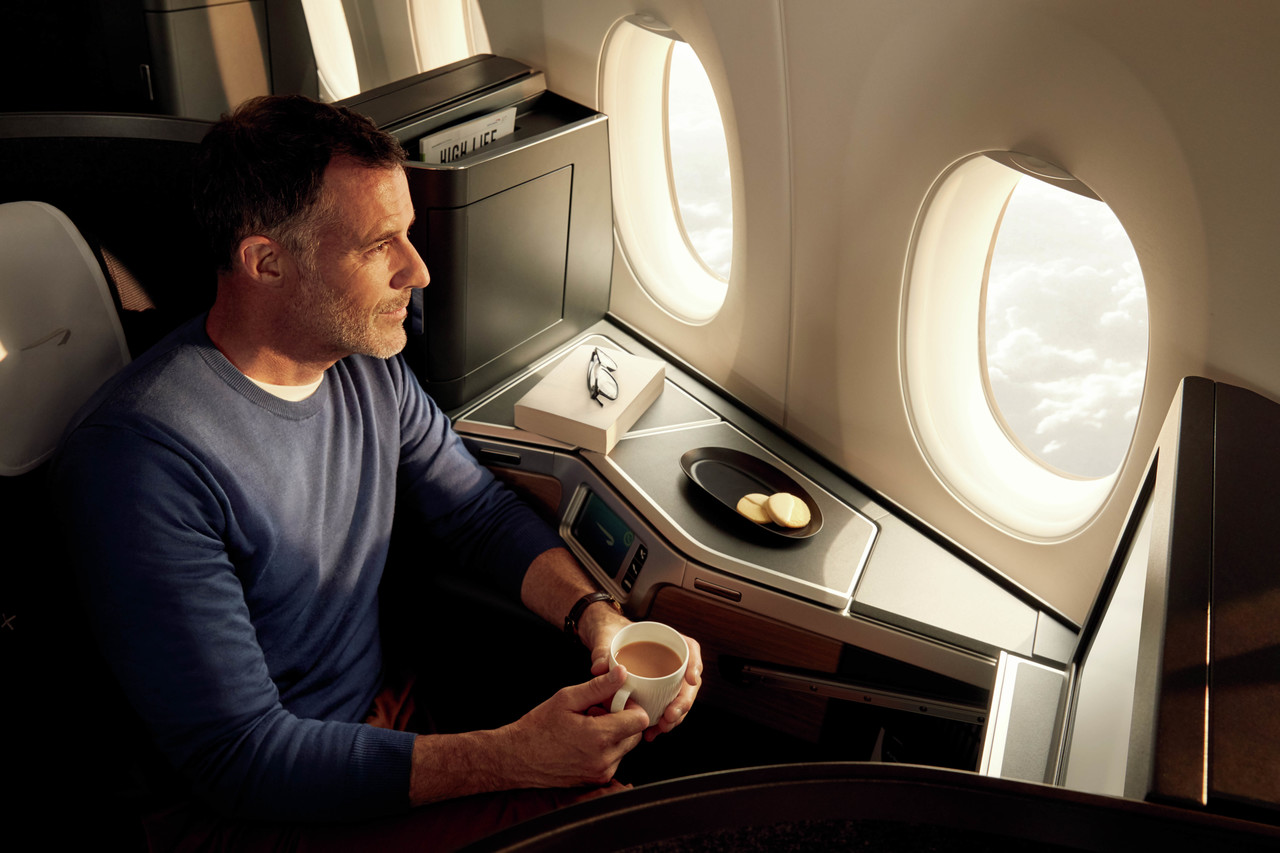 The current system of alphabetized working positions is stupid. It was invented (and it seems from what social media says, is the say so of the head of cabin safety though why he has that authority over brand and delivery I can not say, but that is typical of BA) It replaced the seniority system of the former legacy crews who merged in with another fleet that did not work on a seniority based system. Whipp (safety manager) published the rotations lists but they do not take into account in any way shape or form, how they affect the personal morale of the crew (many do like it, but they tend to be the ones who never had much choice to begin with) or how the level of service is affected. I know of a few people who have tried to bring this to BA attention but they are deaf to the words.
There is no care or attention whatsoever to who works where in terms of service. As it stands it is more than probable that unpopular working positions such as running the club world galley are fobbed off onto someone at the end of that month's list who might not have done the job for 6 months or more. But the same could be said of a cabin position in either F or CW.
An online position request system was invented for the A380 (which in normal times has 22 crew) but extending that to all long haul flights seems to be a puzzle too much for cabin crew management. That was a simple request system which the IFM could print before briefing and more or less have that admin done quickly and easily satisfying most if not all of the crew preferences. Again, there is no consideration to having the best people in the best positions. Your article focus is on premium cabins but the best people in the best positions also mean that the person in the middle seat at 55E or somewhere also stands a nice change of having a good experience.
Service Levels
We do try. There will always be someone who lets the side down, but the position system is directly responsible for many of the failings. We are at an extremely low morale level right now and I think rock bottom is still some way down. Mixed flying (long haul and short haul) is not suiting everyone but there are two main obstacles in getting that ratio fixed.
One – the working blocks can be physically exhausting. 8 sectors on our cramped under facilitated A320Neo on days 1-3 before boarding an A350 (with the above noted handicaps) to go to Chicago for instance is too much. Similarly, a 20 sectors 5 bay block with 2 days off and the Las Vegas is also killing.
Two – Management with every excuse in the book continually delay and stall restoring our crew swap facility. It sounds like I show up and give you a bad service to Las Vegas because I would rather have swapped and gone to Maldives. But it is so much more than that. It is automated facility that allows swaps of trips, leave, days off to afford crew a balance between the demands of the job and homelife. Currently, our options and choices are almost zero.
"L"
I fully concur with my colleague M. I am part time (75%) and haven't ever had first choice of working position and when I look at the calendar of alphabet change versus my week off, I probably won't see first choice. My favourite positions are First or Club World, which I have done on my seniority as I have been there 35 years. BA would argue that it is safety related to keep rotating but I think it is juvenile to believe everything is at risk because someone hasn't been (number 7, say on a 777) for X amount of time and has "forgotten" where the infant life jackets are. This position system is Wrong For The Customer apart from morale.
There is a workshop being set up for crew to collaborate in Club World changes that are on the horizon but the impression I got when I emailed and asked about joining was that things focus on a new meal order form, because in BA logic, anything that can be written down to "capture customer preferences" is much better than actually changing things at a most basic level to get the whole thing right.
No one is listening at BA. No one.
"D"
One Tray service – Despite what anyone says, this is down to staff shortages, nothing else. I can understand why it went that way but in my opinion the full service could be reinstated. It would mean removing a proper full-size starter and putting a main course in its place. Not exactly hard work.
Working Positions – As an Onboard Manager, I have to work the same position every trip and have for years now, however when it comes to my cabin crew, I want my most experienced crew dealing with my customers who are paying a small fortune to fly in our premium cabins. I want to make clear this is not just about knowing how to set up a First Class table or presenting wine in Club World, ( although that's another story) it's about how you interact with our Premium customers and the conversations you have with them.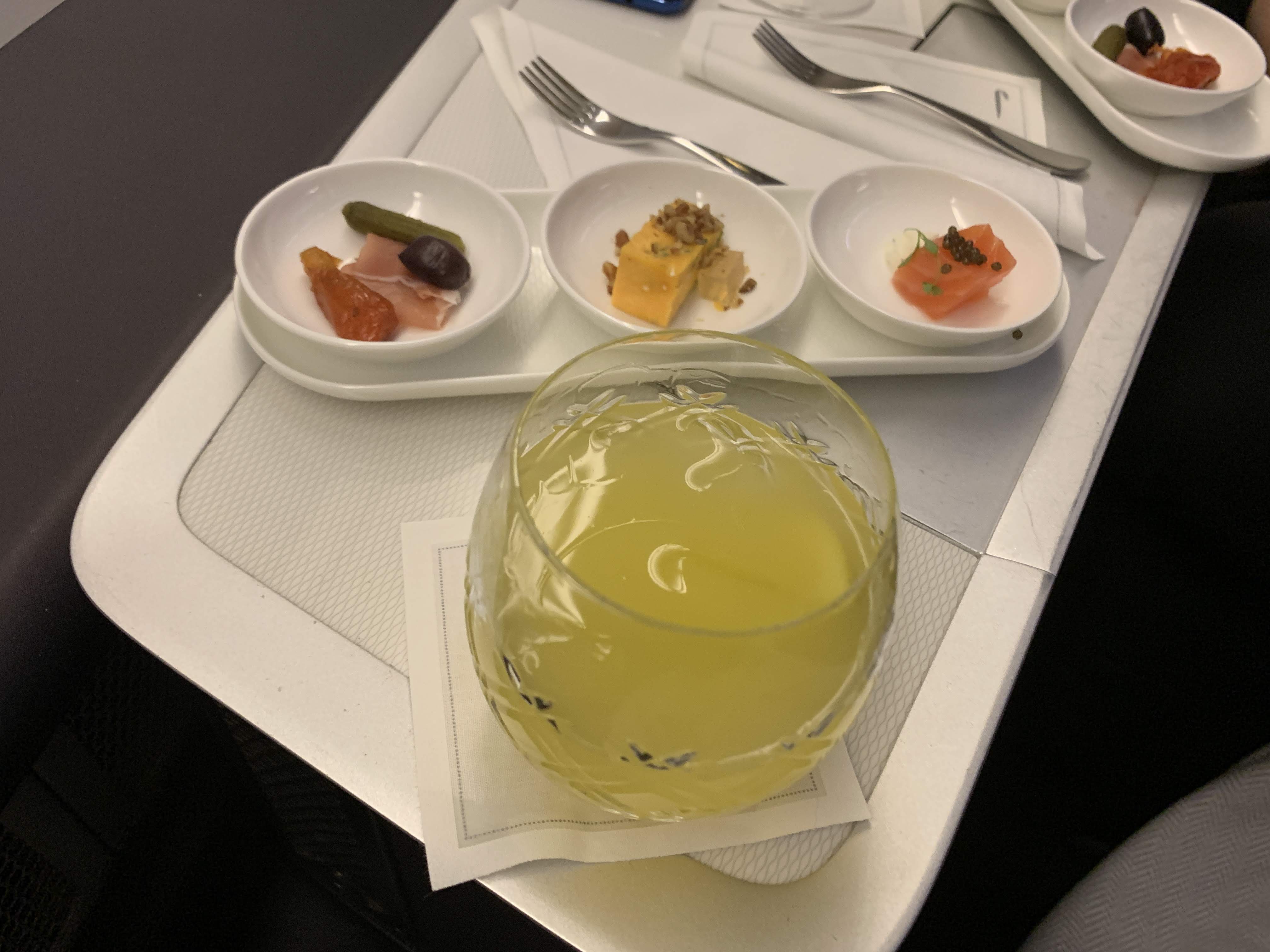 Our previous Seniority based system allowed those very crew members who'd been flying for a long time to utilise their experience in any cabin they chose. Not all crew who'd done 20 or 30 years always worked in First or Club. Some went to work in World Traveller as that was just where they liked to work. This system allowed relatively inexperienced crew to gain confidence in dealing with customers before progressing on to the cabins nearer the front of the aircraft. The decision to get rid of this system, in my opinion, has been commercial suicide.
My heart sinks when I've got four or five really eager, experienced crew in the briefing room ready to work in Club or First but because their surname begins with A, B or C, I can't utilise their experience. It's a real shame. I used to be as proud as punch working in Club and now it's a sheer embarrassment.
As mentioned above, no managers in IFCE ( Inflight Customer Experience) seem to be listening. It's fed back and fed back but nothing gets done. I regularly read Flyertalk to see what our customers are liking and not liking onboard and inexperience in our premium cabins seems to be a recurring theme.
The really sad thing is that some crew that used to be on top form are now getting so dismayed onboard that they are giving up and their performance is now being questioned. So sad.
"L
"
The head of inflight product …. came from JetAirways via Gulf Air and Etihad product delivery thinks hand running everything on our huge club world cabins is a great way to go. Ask her when last she worked to LAS or DXB and tried to juggle that mess and come out looking like… Etihad.
That brings me back to alphabetized working positions. A few weeks ago a customer asked me (as I passed by from Door 1 back to Door 5 on the 77H) to tell my colleague to stop calling his wife Babes. (Sweet girl, really the kindest intentions but surname letter got her a spot in First Class.)