Continuing the series of what travel is like now, a reader has shared their experience of flights to/from Los Angeles at the end of July and the middle of August in British Airways First B777. You can find Part 1 here. You can email [email protected] if you want to see your trip report published.
Currently, you can't travel to the US from the UK unless you have applied for an NIE which includes certain business or education reasons or are a US citizen.
Check-in and lounge at LAX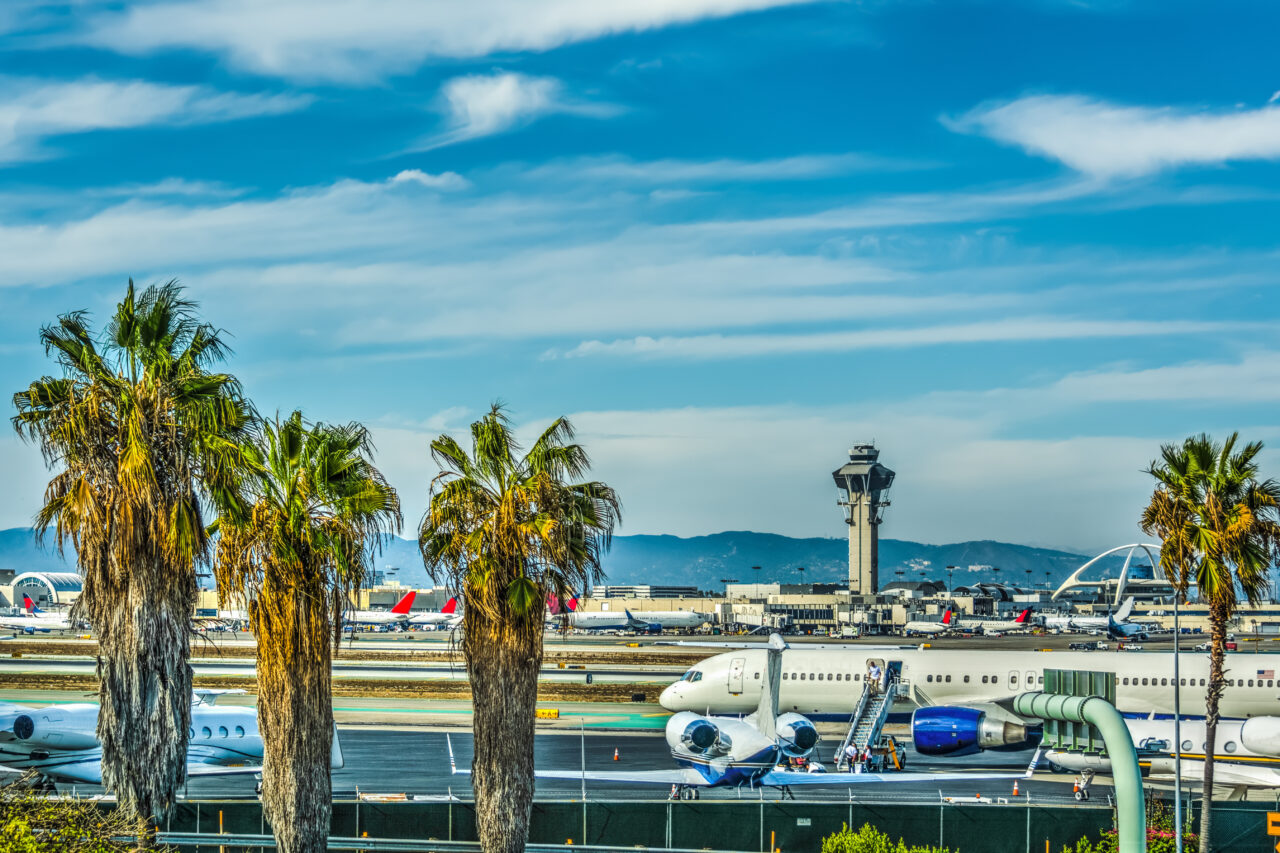 For the return flight I was checking a bag as I'd picked up some wine as part of the trip. Whilst check in wasn't too busy, there was a family being checked in at the First deck that was consuming this owing to the amount of luggage and so this added a small delay, after about 30 minutes I was checked in and heading to security. At the check in desk I was asked for my documents (Covid test and PLF) but as soon as I mentioned VeriFly, which I had completed, this was accepted without any further questions – I've had mixed results if check in agents are familiar with VeriFly.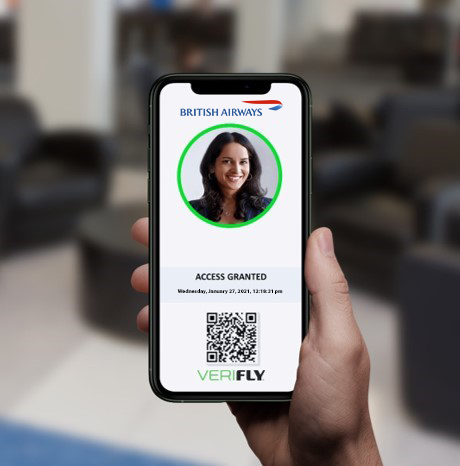 With less international travel to the US currently, the Tom Bradley International Terminal (TBIT) was busy but not as busy as in January 2020 when I last passed through and this was expected. Security was quick to clear – no dedicated TSA Pre-check line but this was still supported with being handed a piece of paper and the security staff being diligent on putting a block in my container to indicate to the security team my bag was TSA Pre-check. (You get TSA Pre-check with Global entry).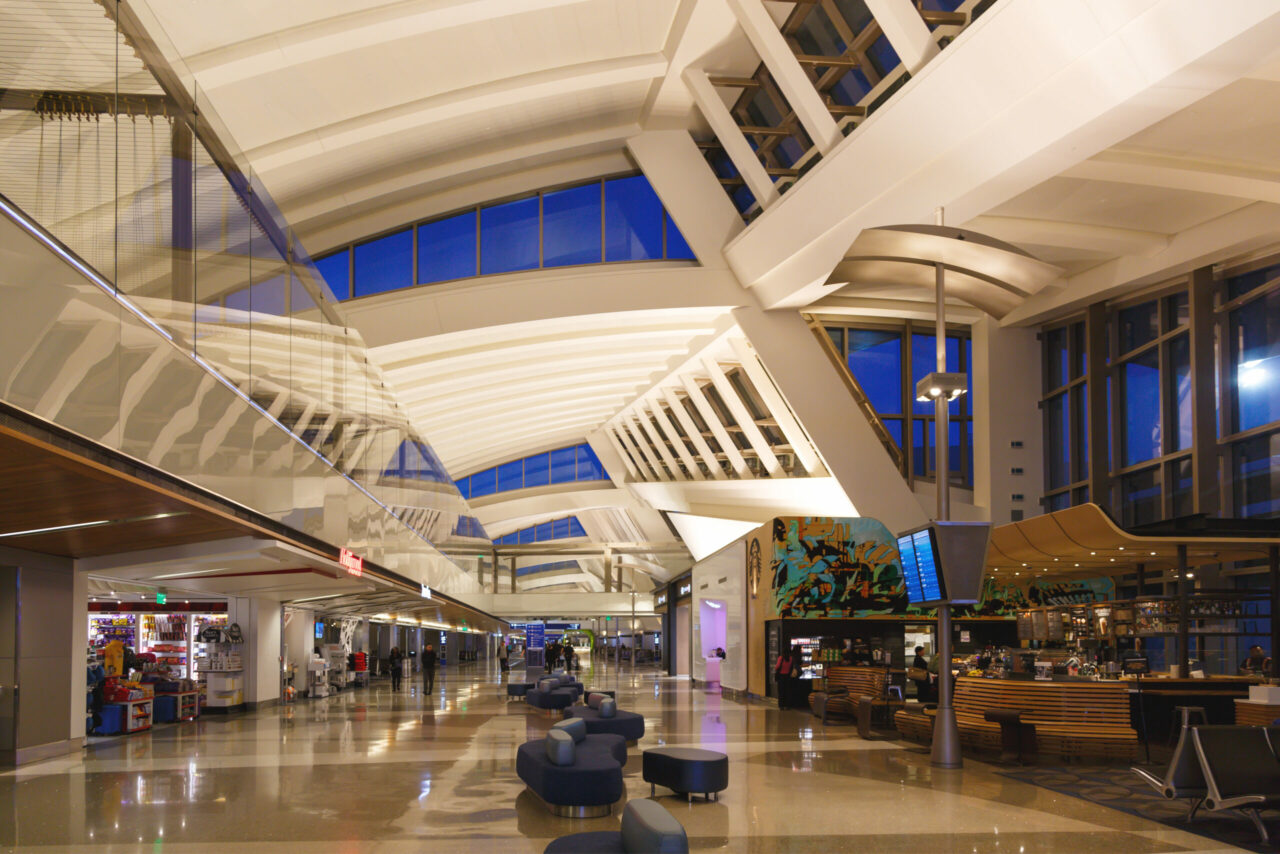 There are currently no lounges open in TBIT and limited food options open in the terminal including a Panda Express, KFC and 800 degrees pizza. Whilst I like the latter, I decided I'd eat a meal on the plane, which is rare for me for an overnight flight; I'd normally have had my fill of food in the Qantas lounge and looking forward to when I can do that again.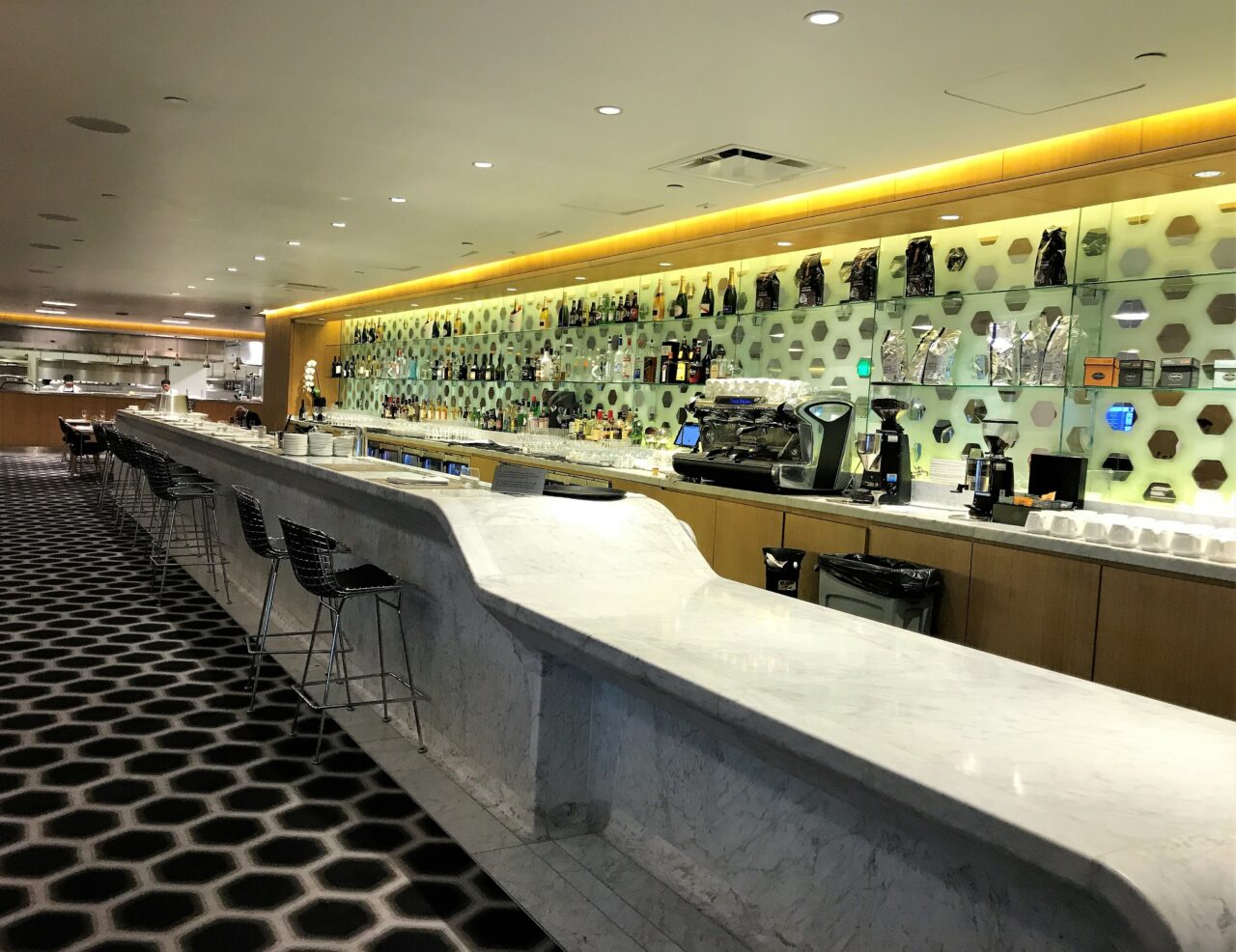 Boarding and in-flight experience

Boarding was again done with pre-boarding and priority boarding, so I was quickly at my British Airways First B777 seat.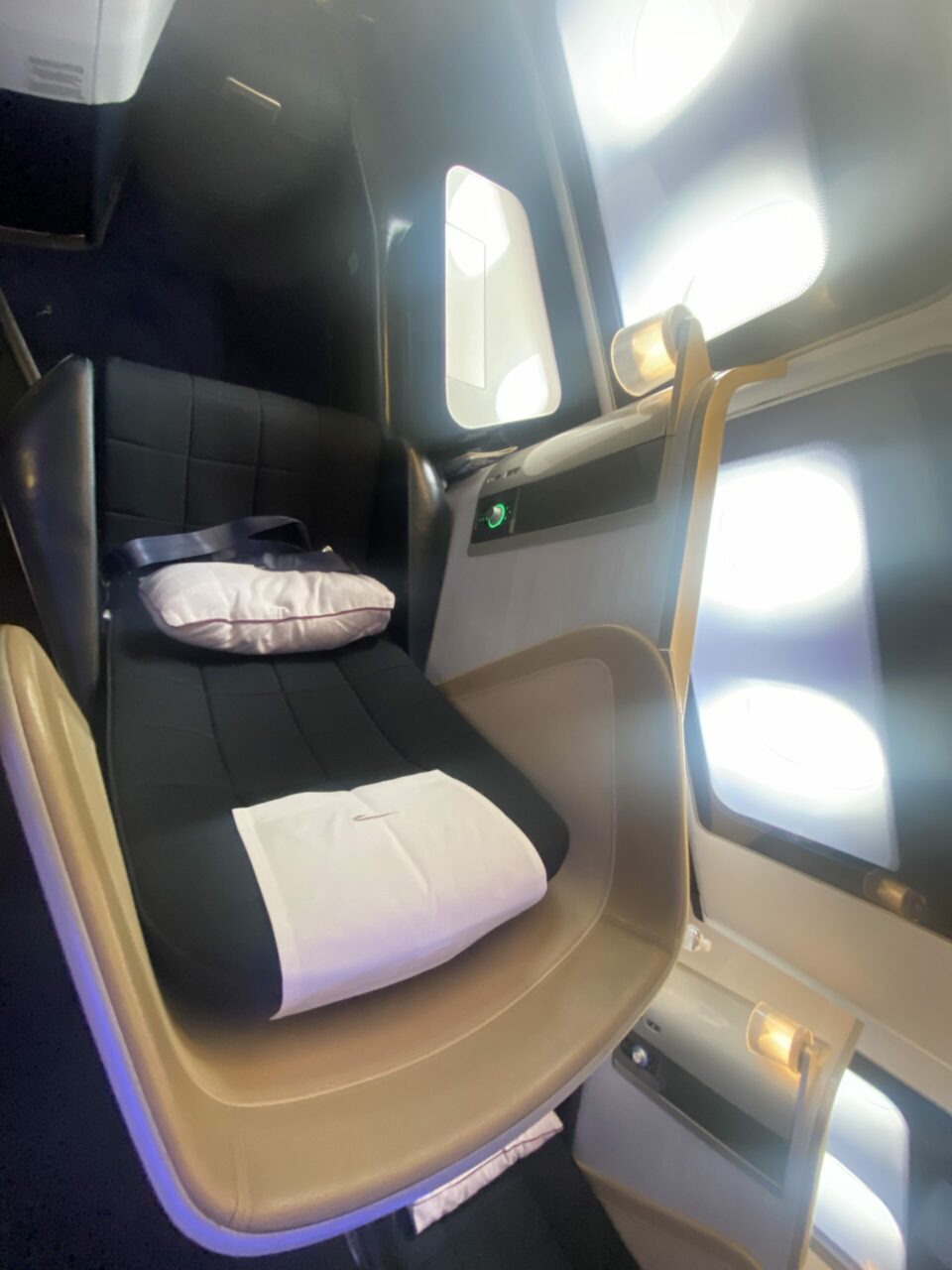 This time an older 777 configuration with 14 seats in first – I still find the first seat comfortable and big, if not as nice as the latest generations.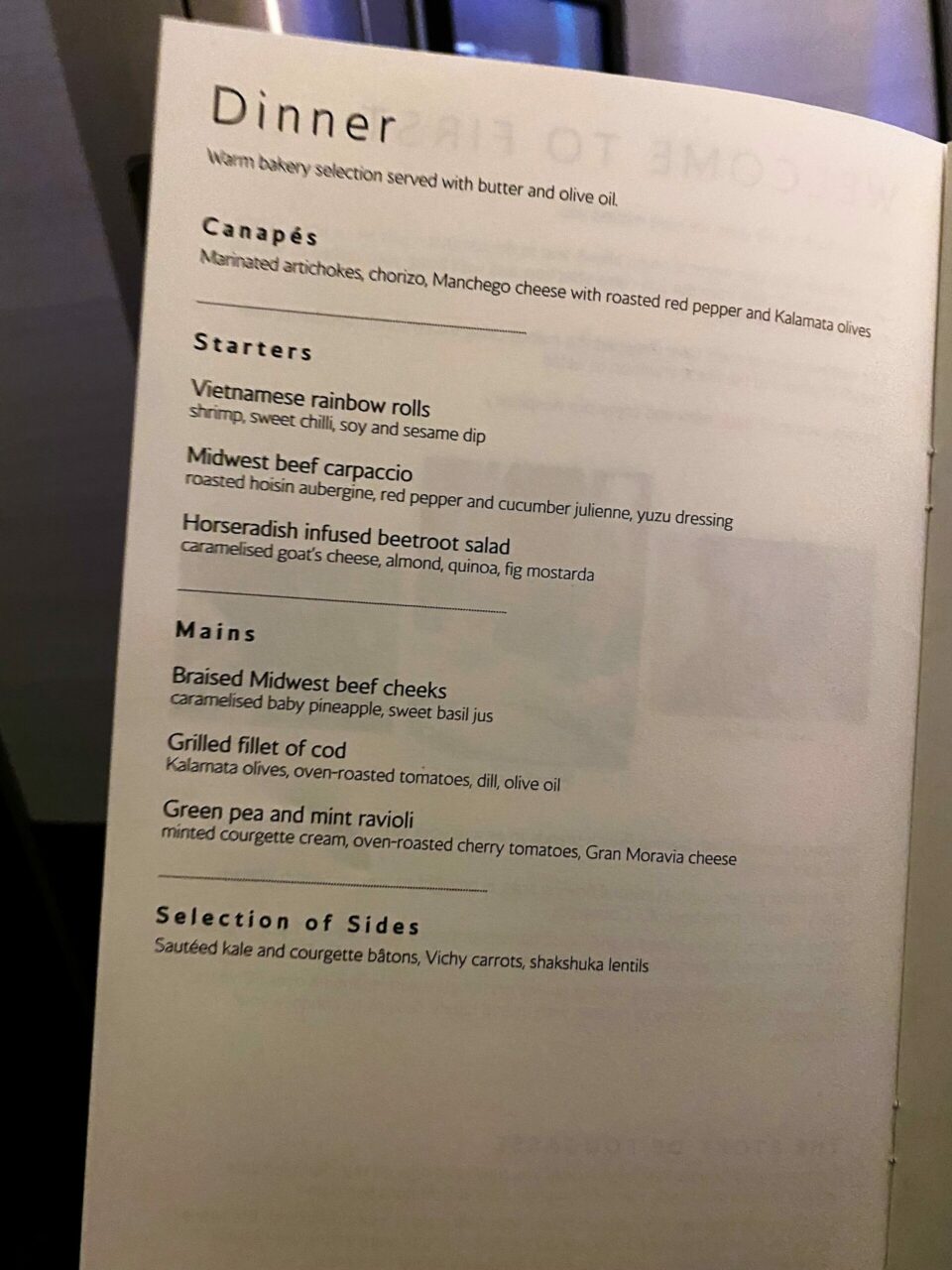 The crew quickly again introduced themselves and provided me with a washbag, menu, and PJs. Just before take-off food and drinks orders were taken and with a fair percentage of the cabin sleeping, was happy to serve me two starters as they looked great and I couldn't choose between them.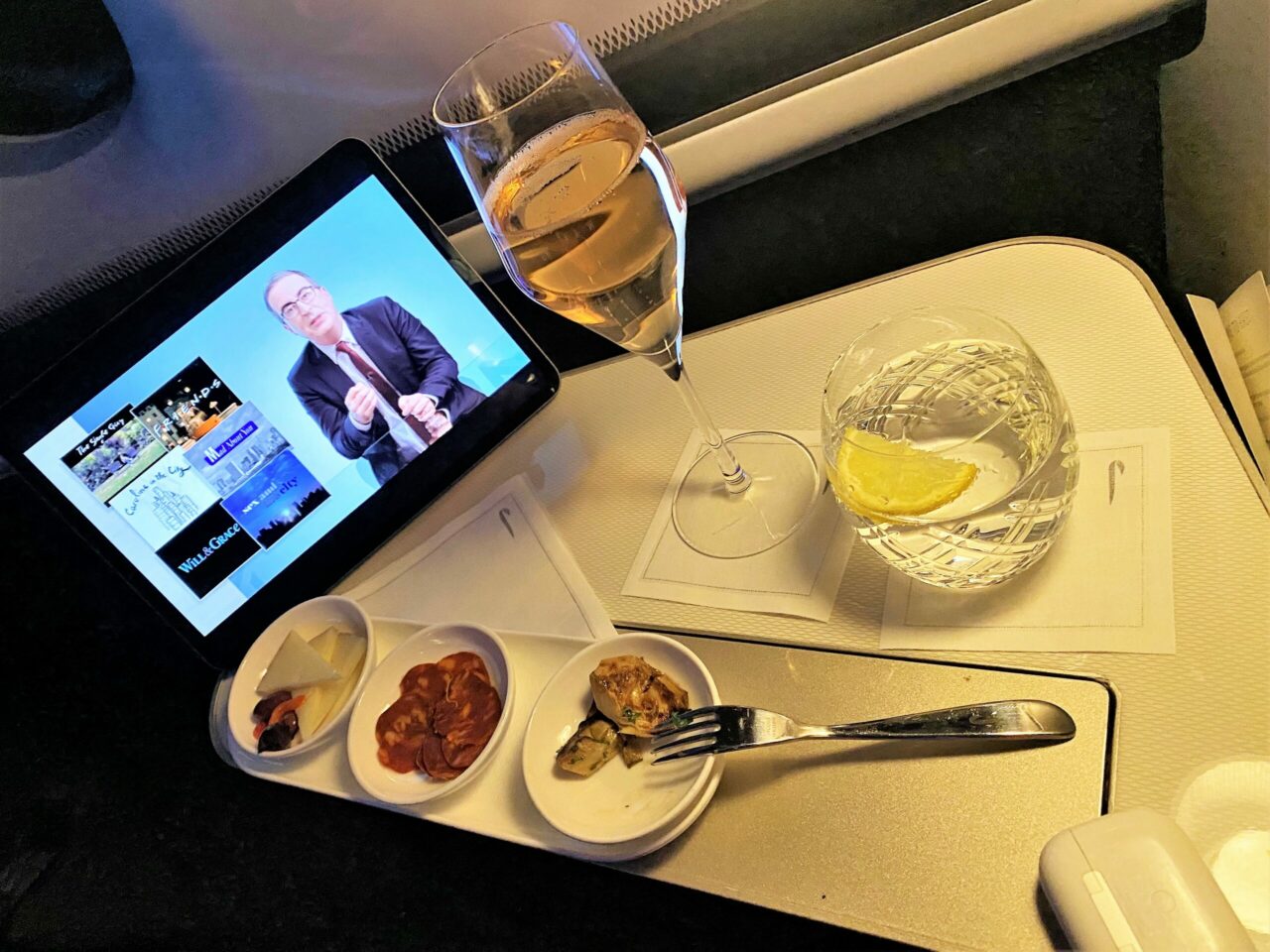 This time after canapes I had Vietnamese Rainbow rolls, Midwest beef carpaccio, and Braised midwest beef cheeks. Food was well plated and genuinely super tasty.
Drinks were flowing with regular refills throughout the meal. I really couldn't fault the crew and was awarded a golden ticket post the journey.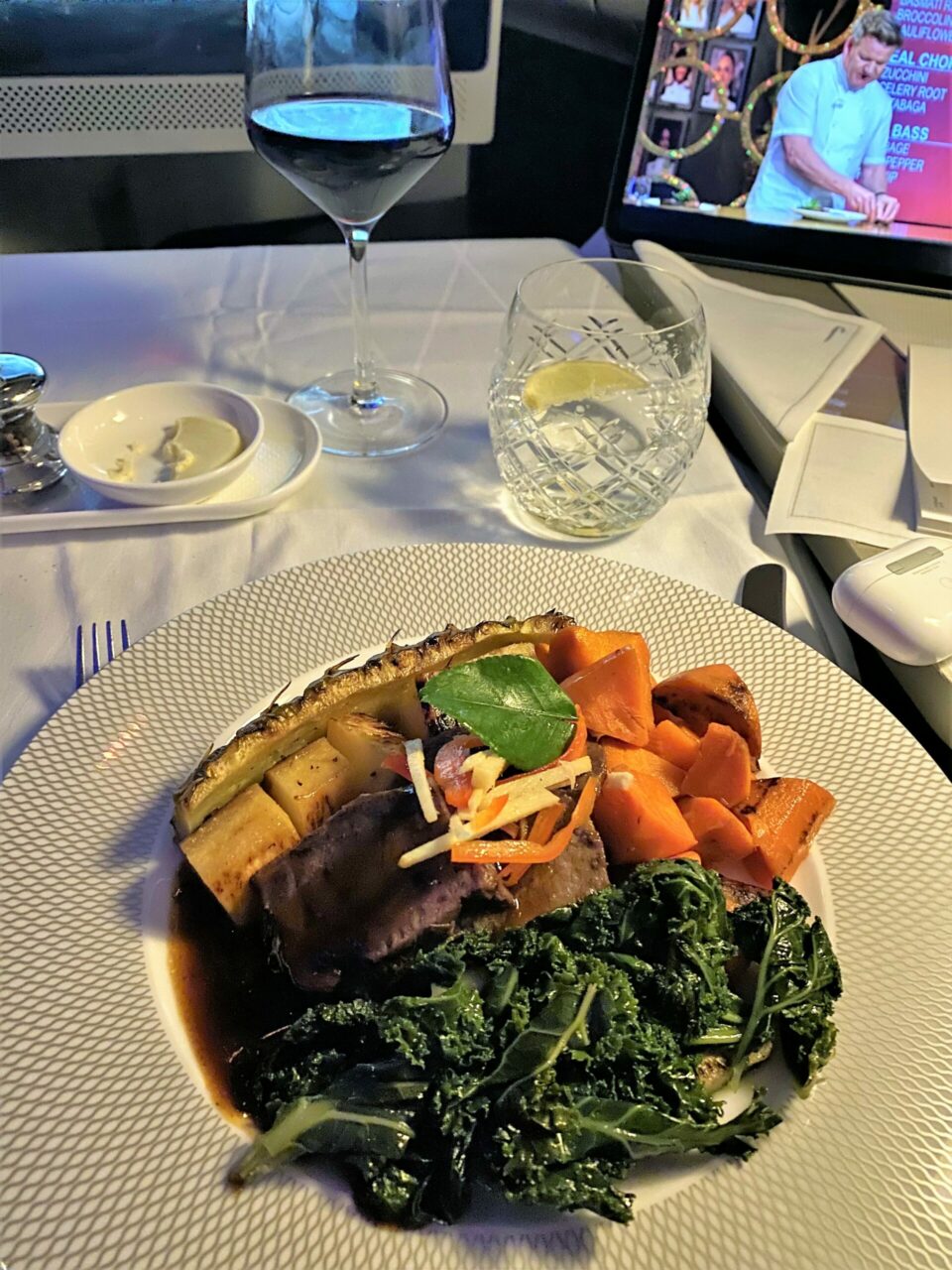 After this I grabbed a few hours sleep, and woke to have breakfast, mainly to eat something around lunchtime in the UK.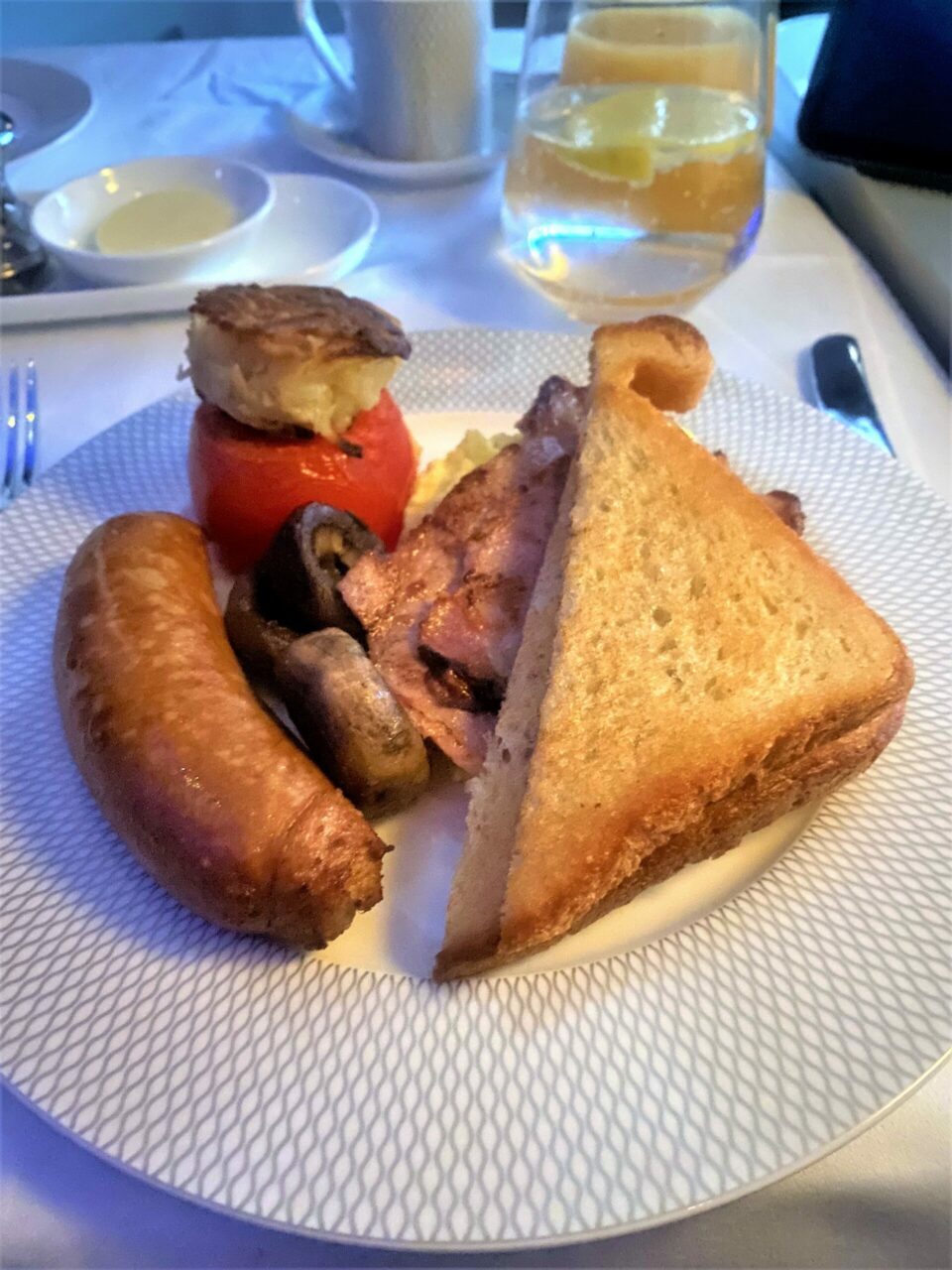 I went for fruit and then the full English and was treated to views of London as we came into land.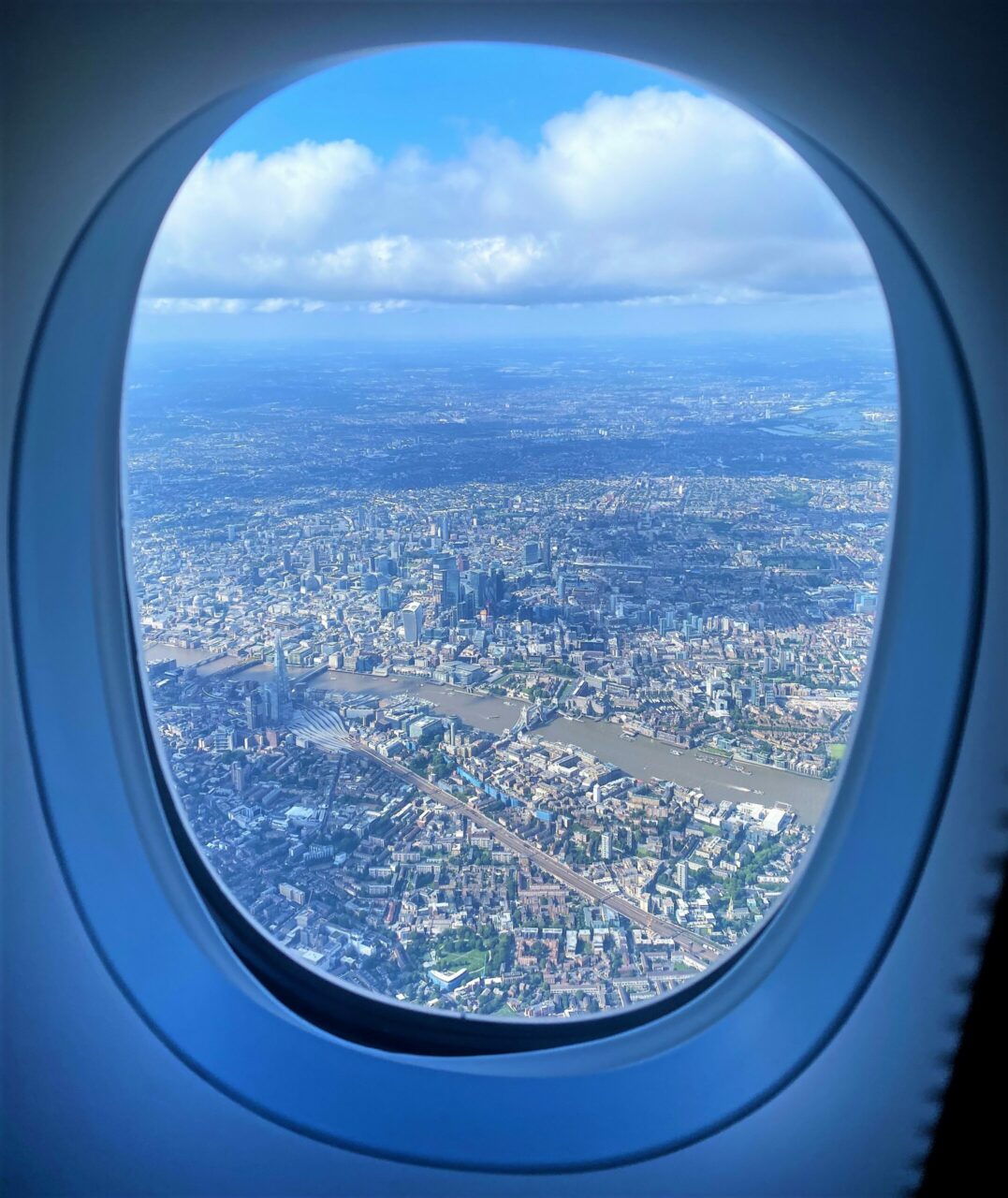 Arriving into LHR, we landed at Terminal 5C and so not knowing how busy immigration would be, I walked from T5C to T5A, and was pleasantly surprised that all the e-gates were functioning and worked for me first time. I was through in less time than it took me to walk from T5C. Bags appeared 10 minutes later and I was on my way to the Heathrow Express in no time.
Like our British Airways First B777 review? You can read more flight reviews here.